10 Best Things to Do in Taiwan
Experience the Best of Taiwan through Its Top Attractions

Taiwan is a traveler's paradise, a vibrant island nation that offers an incredible blend of ancient traditions, modern infrastructure, and breathtaking landscapes. Are you looking for bustling cities? serene mountains? or stunning coastlines? All of it? Taiwan has got you covered! Either thanks to its delicious cuisine or to its exciting culture and friendly people, one way or another Taiwan is sure to get you completely hooked and leave you yearning for more. So, sit back, relax, and join us on a journey through the 10 best things to do in Taiwan!
---
1. Soak In The Stunning Views of Taipei City From Taipei 101
Taipei 101 is one of the most iconic landmarks in Taiwan and for good reason. The skyscraper stands tall at 508 meters, making it the tallest building in Taiwan and one of the tallest in the world. The observatory deck on the 89th floor offers breathtaking views of Taipei City, where you can see the cityscape, mountains, and ocean all in one glance. On a clear day, you can even catch a glimpse of the neighboring islands. And if you're feeling adventurous, take the outdoor elevator to the 91st floor, where you can feel the wind in your hair and take in the panoramic views from the open-air deck.
▶ Taipei 101 official website: http://www.taipei-101.com.tw/en/
2. Explore The Incredible Taroko Gorge And Marvel at Its Natural Beauty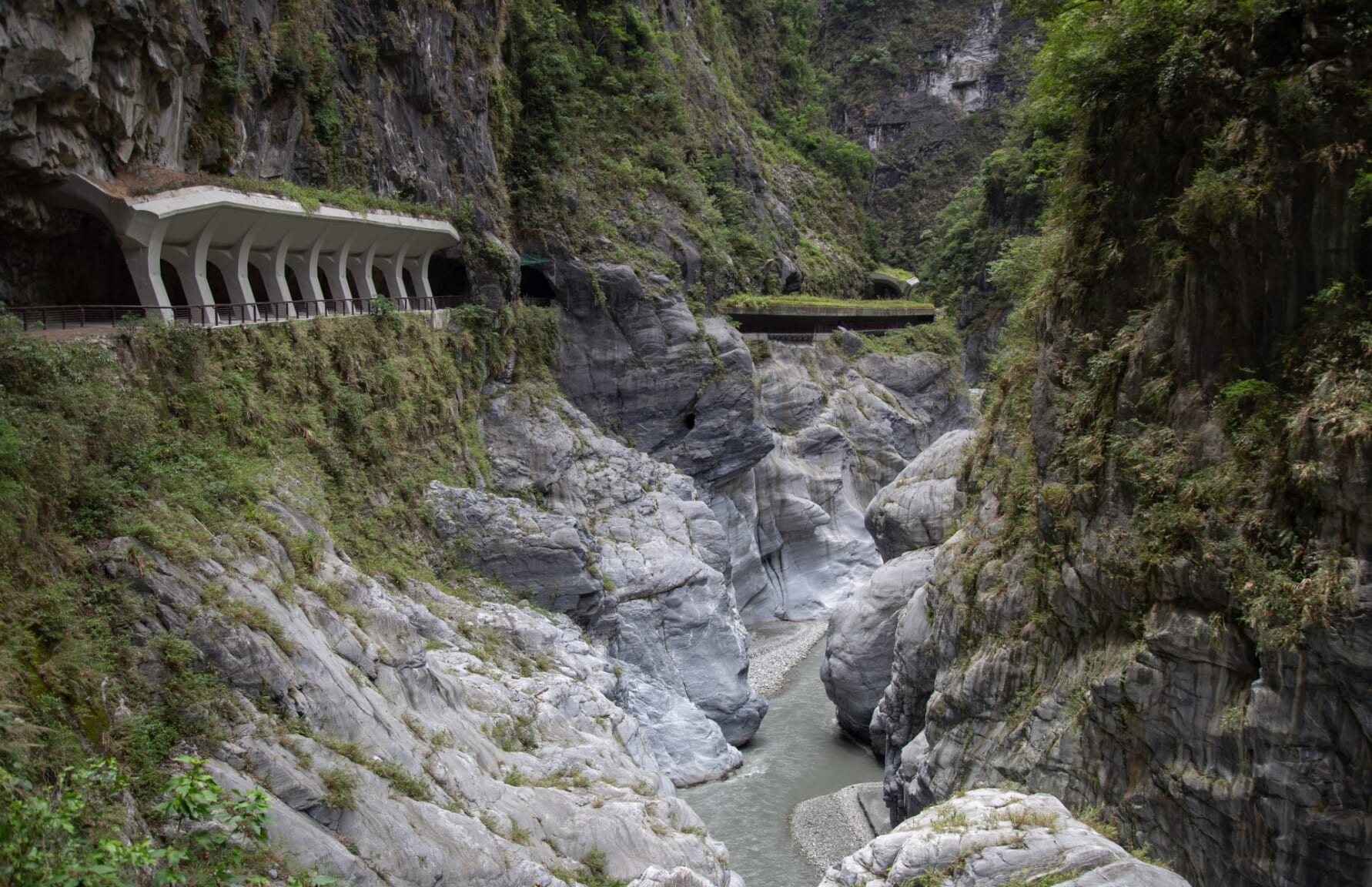 Taroko Gorge is a must-see destination in Taiwan for nature lovers. Located in Hualien County, eastern Taiwan, the gorge spans over 19 kilometers and features stunning marble cliffs, winding rivers, and cascading waterfalls, making it the absolute best highlight of Taroko National Park. The gorge was formed by millions of years of erosion from the Liwu River, creating a breathtaking natural wonder that's not to be missed. You can explore the gorge by hiking one of its many trails or taking a guided tour. Some highlights include the Eternal Spring Shrine, Swallow Grotto, and the Tunnel of Nine Turns. And don't forget to bring your camera, as the photo opportunities are endless.
▶ Taroko National Park official website: https://www.taroko.gov.tw/en/Default.aspx
3. Indulge in Taiwan's Famous Street Food at a Night Market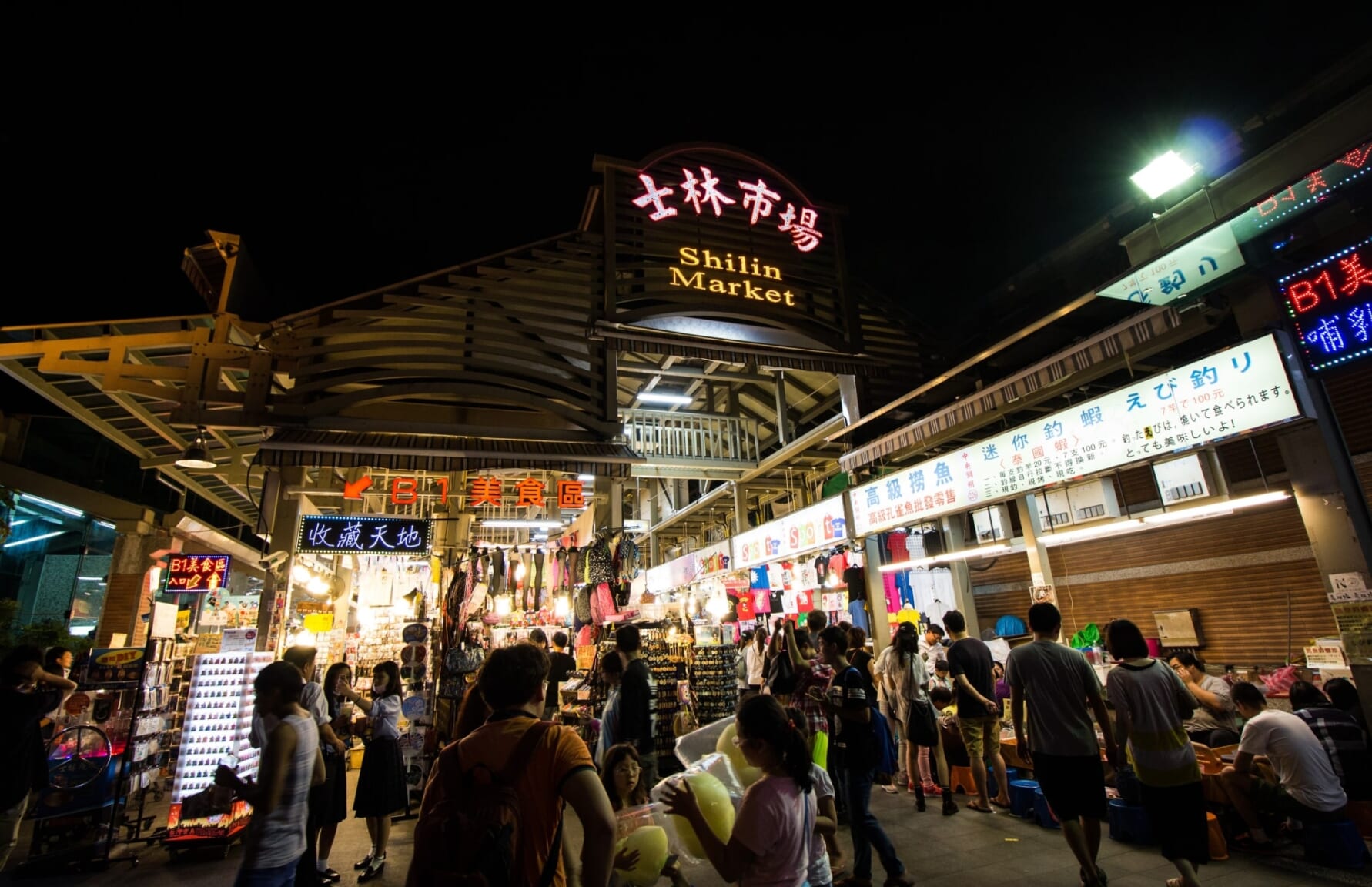 Taiwan is a foodie's paradise, and one of the best ways to experience its culinary scene is through its night markets, a must-do activity. Night markets are a staple in Taiwanese culture and offer a wide variety of street food options that are both delicious and affordable. From stinky tofu to oyster omelets, bubble tea to pineapple cake, you'll find something for every palate. Some of the most popular night markets include Shilin Night Market in Taipei, Liuhe Night Market in Kaohsiung, Fengjia Night Market in Taichung, and Dongdamen Night Market in Hualien.
▶Taiwan Tourism Bureau website with information about night markets: https://eng.taiwan.net.tw/m1.aspx?sNo=0002040
4. Relax in The Natural Hot Springs of Beitou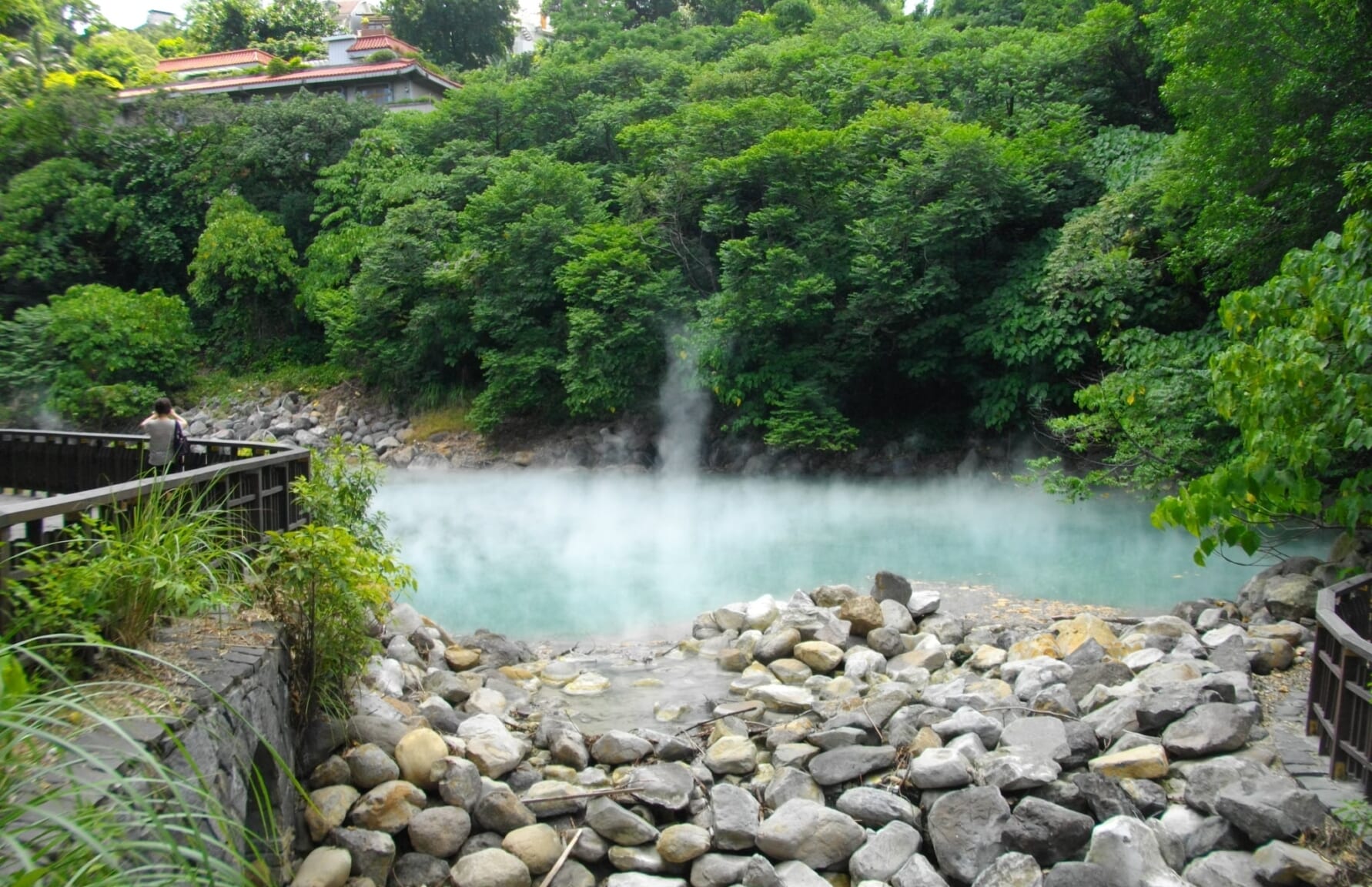 Beitou is a district located in the northern part of Taipei and is known for its natural hot springs. The hot springs were first discovered during the Japanese colonial period and have since become a popular tourist attraction, said to have healing properties due to their mineral content as well as a great way to relax and rejuvenate. The area is home to several hot spring resorts and public baths, including the famous Thermal Valley, where you can see the steam rising from the hot spring water. It's the perfect way to unwind after a long day of sightseeing.
▶ Taiwan Tourism Bureau website with information about Beitou Hot Springs: https://eng.taiwan.net.tw/m1.aspx?sNo=0002090&id=4029
5. Enjoy the Tropical Paradise of Kenting's Beaches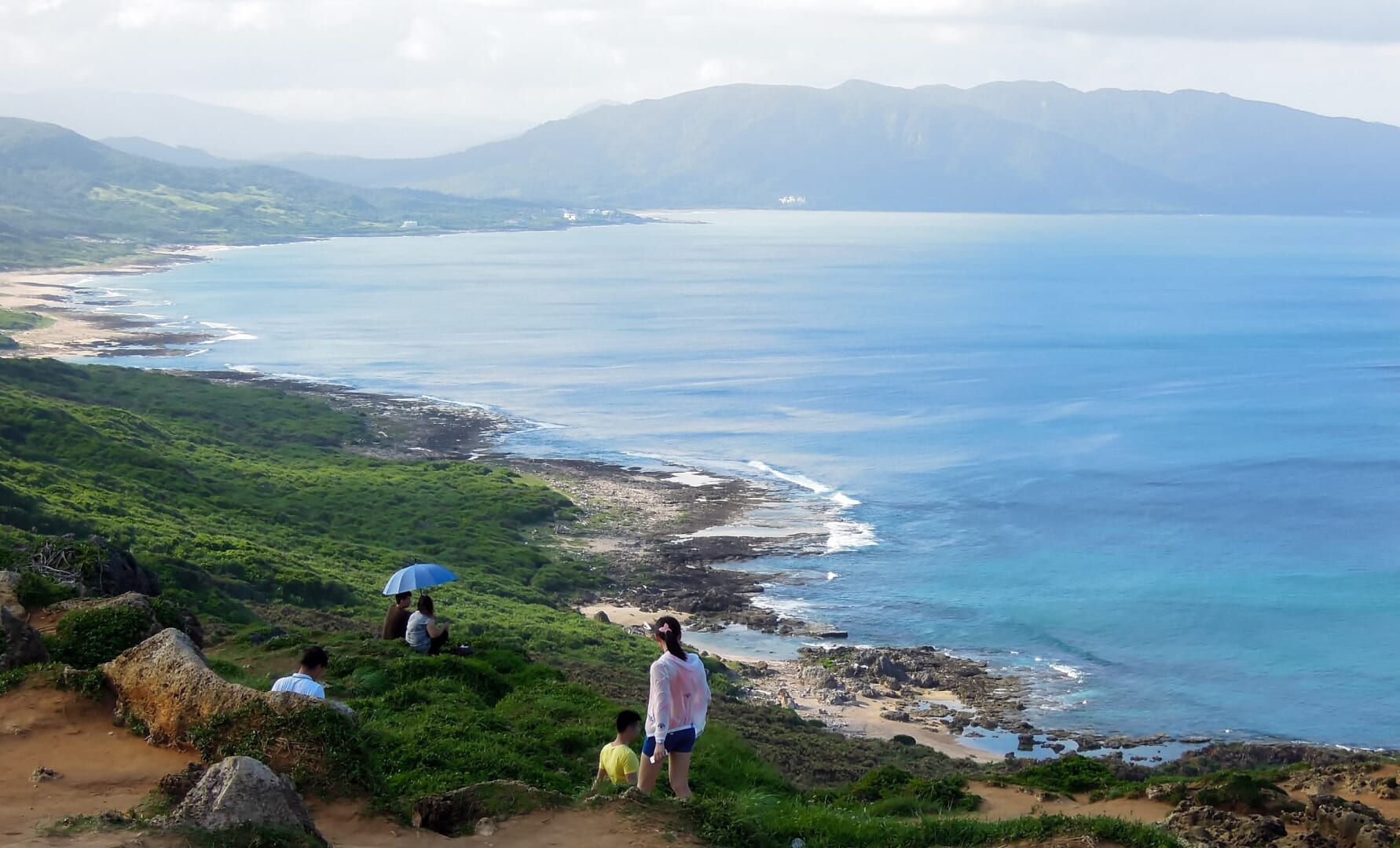 Kenting National Park is a popular beach destination located in southern Taiwan, a great option for those who want to relax and soak up the sun in a paradisiac setting. The area is known for its pristine beaches, crystal-clear waters, and coral reefs. Some of the most popular beaches include Nanwan Beach, Baisha Beach, and Jialeshui Beach. Here you can swim, sunbathe, and snorkel in the warm waters or take a stroll along the sandy shores. Kenting is also home to several attractions, such as the Eluanbi Lighthouse and the Kenting Night Market, which offers a variety of street food and souvenirs.
▶ Kenting National Park official website: https://www.ktnp.gov.tw/en/Default.aspx
6. Take a Stroll Through the Enchanting Jiufen Old Street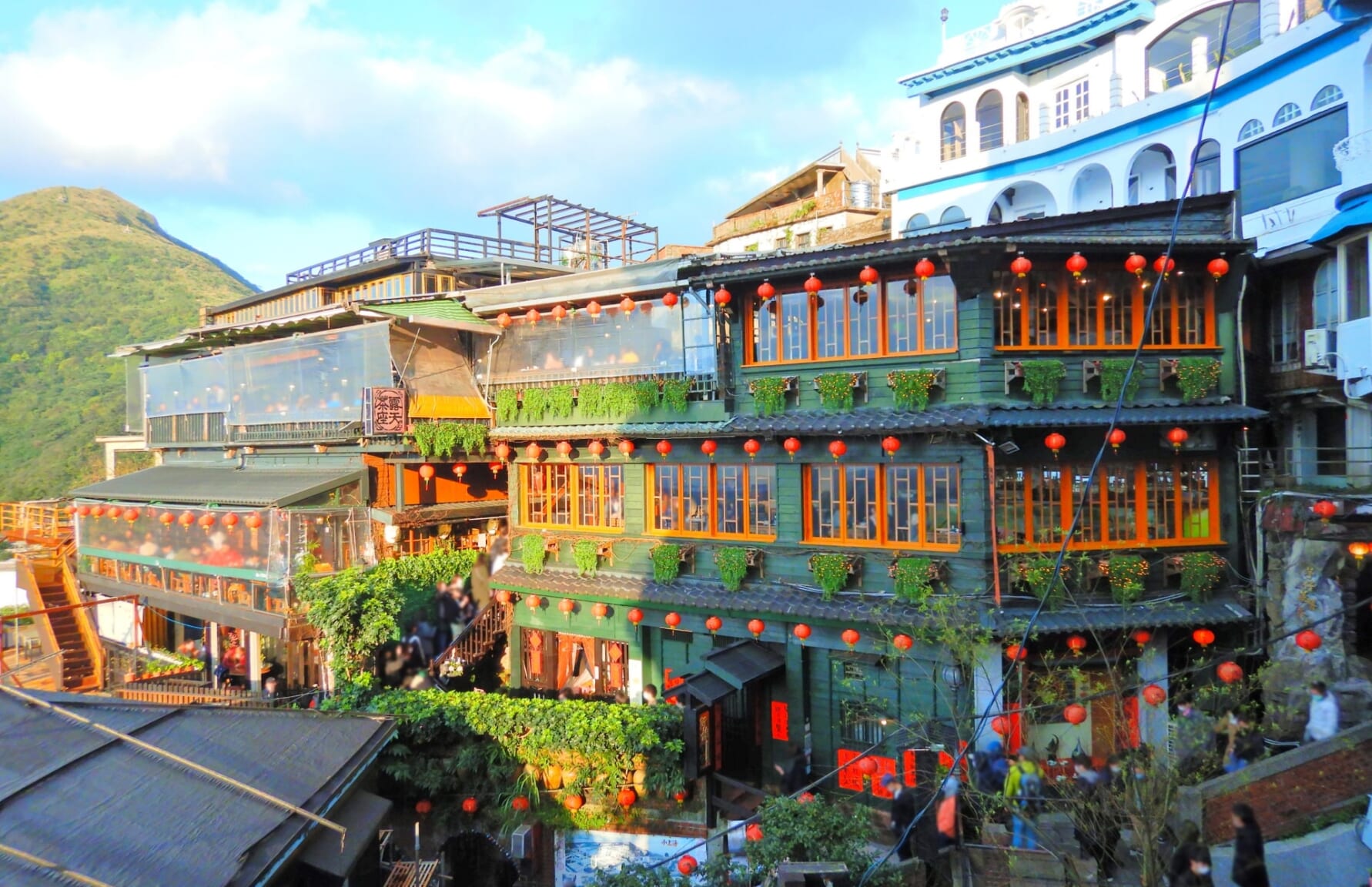 Jiufen is a charming town located in the mountains of northeastern Taiwan and is known for its narrow alleys, traditional architecture, and stunning views of the ocean. The town's most famous attraction is its Old Street, a bustling market lined with shops selling traditional snacks, souvenirs, and tea. The atmosphere is lively and bustling, with crowds of tourists and locals alike. You can try some of Taiwan's most famous snacks, such as taro balls, mochi, and peanut ice cream rolls while admiring the unique architecture of the buildings. And if you're a fan of the movie Spirited Away, you'll feel like you're walking through a real-life version of the movie's famous town.
▶ New Taipei Tourism website with information about Jiufen Old Street: https://newtaipei.travel/en/attractions/detail/112939
7. Hike The Breathtaking Trails of Alishan National Scenic Area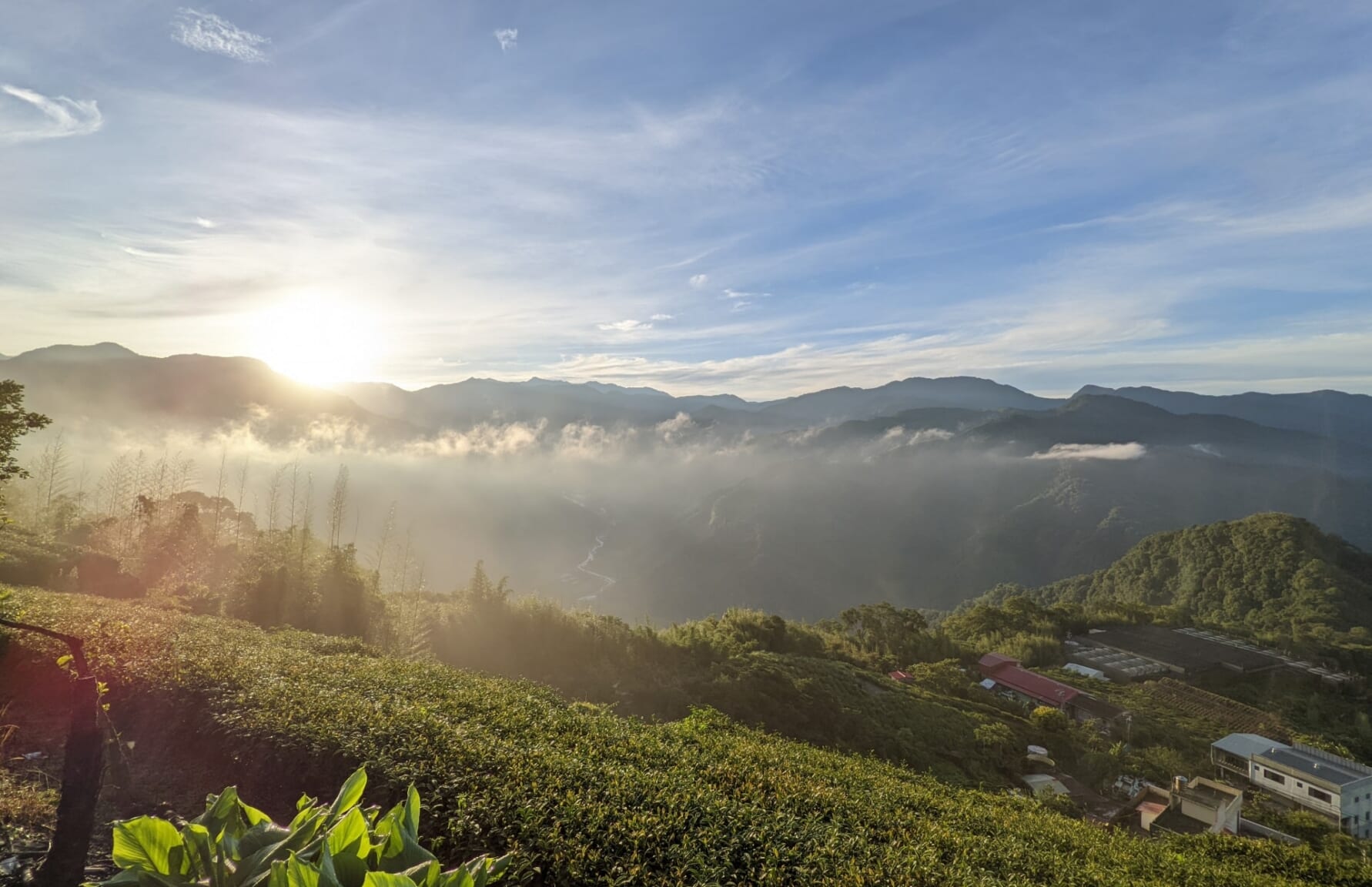 Alishan National Scenic Area is a mountainous region in central Taiwan, famous for its sunrise views and sea of clouds. The area features numerous hiking trails catering to all skill levels from easy to challenging, and each offers stunning views of the surrounding mountains and forests. Some of the most popular trails include the Sacred Tree Trail, Cherry Blossom Trail, and Giant Tree Trail. You can also take a ride on the Alishan Forest Railway, a narrow-gauge railway that runs through the mountains, offering gorgeous views of the area.
▶ Alishan National Scenic Area official website: https://www.ali-nsa.net/en
8. Immerse Yourself in The Vibrant Art Scene of Kaohsiung
Kaohsiung, nicknamed Taiwan's Maritime Capital, is the second-largest city in Taiwan, famed for its exciting and dynamic art scene. The city is home to several art galleries, museums, and street art installations that showcase the work of both local and international artists. Some of the must-visit destinations include the Kaohsiung Museum of Fine Arts, the Pier-2 Art Center, or the Urban Spotlight Arcade, a unique open-air art gallery that features artwork projected onto the sides of buildings. And if you're lucky, you might even stumble upon one of the city's many street art festivals.
▶ Kaohsiung City official website with information about the city's art and culture: https://www.kcg.gov.tw/EN/cp.aspx?n=3C5207E631F457B5&s=6955A893D911FF23
9. Experience the spiritual tranquility of the Fo Guang Shan Buddha Museum
The Fo Guang Shan Buddha Museum is a magnificent cultural complex located in southern Taiwan. It's a great destination for those who want to experience spiritual tranquility and learn about Buddhist culture. The museum is part of the Fo Guang Shan Monastery, the largest Buddhist monastery in Taiwan, home to several impressive structures, including the Fo Guang Big Buddha, and the Main Shrine, which houses numerous golden Buddha statues. Visitors can participate in meditation sessions, attend religious ceremonies, and learn about Buddhist philosophy and culture. The temple also offers a vegetarian restaurant and a tea house where visitors can sample traditional Buddhist cuisine and tea.
▶ Fo Guang Shan Buddha Museum official website: https://www.fgsbmc.org.tw/en/index.aspx
10. Have Fun at The Colorful Lantern Festival in Pingxi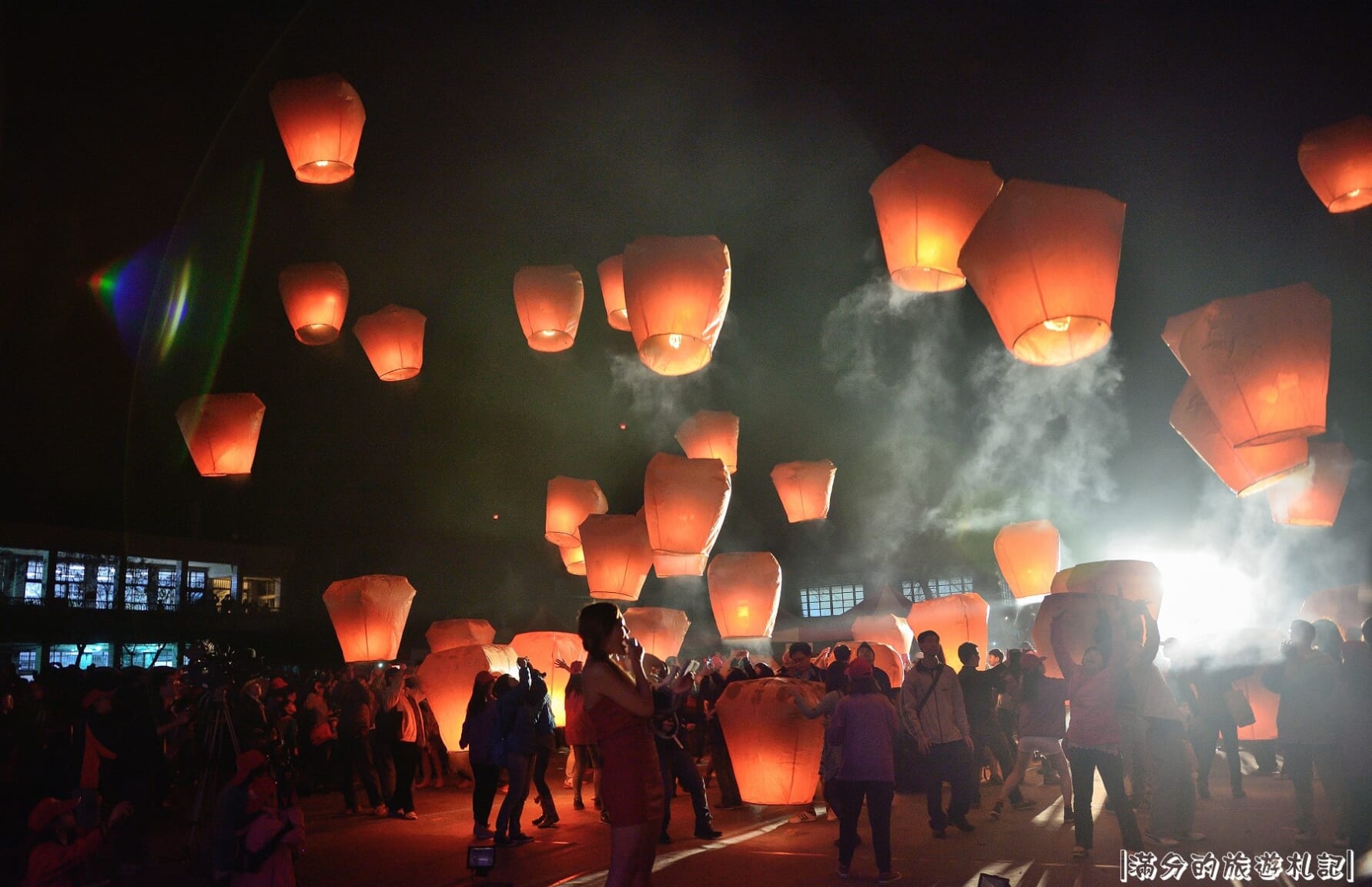 The Pingxi Lantern Festival is a traditional Taiwanese festival that takes place annually in Pingxi, a small town located in the mountains of northeastern Taiwan. The festival is held to celebrate the Lantern Festival, which marks the end of the Lunar New Year celebrations. During the festival, thousands of lanterns are released into the sky, creating a stunning display of colors and lights. You can also make your own lantern and write your wishes or prayers on it before releasing it into the sky. It's a unique and memorable experience that you won't find anywhere else in the world.
▶ Taiwan Tourism Bureau website with information about Pingxi Lantern Festival: https://eng.taiwan.net.tw/m1.aspx?sNo=0002019&lid=080923
---
Whether you're a foodie, a history buff, an art lover, or an outdoor enthusiast, in Taiwan you'll find plenty of activities to keep you entertained. So pack your bags, book your flight, and get ready for an adventure of a lifetime!
▽Subscribe to our free news magazine!▽

For more information about traveling around East Asia, check these articles below, too!
▽Related Articles▽
▼Editor's Picks▼
---