Enjoy Large-Scale Cherry Blossoms with Locomotives at Nagatoro
Cherry blossom tunnels cover the entire town of Nagatoro which you can take a day trip to from Tokyo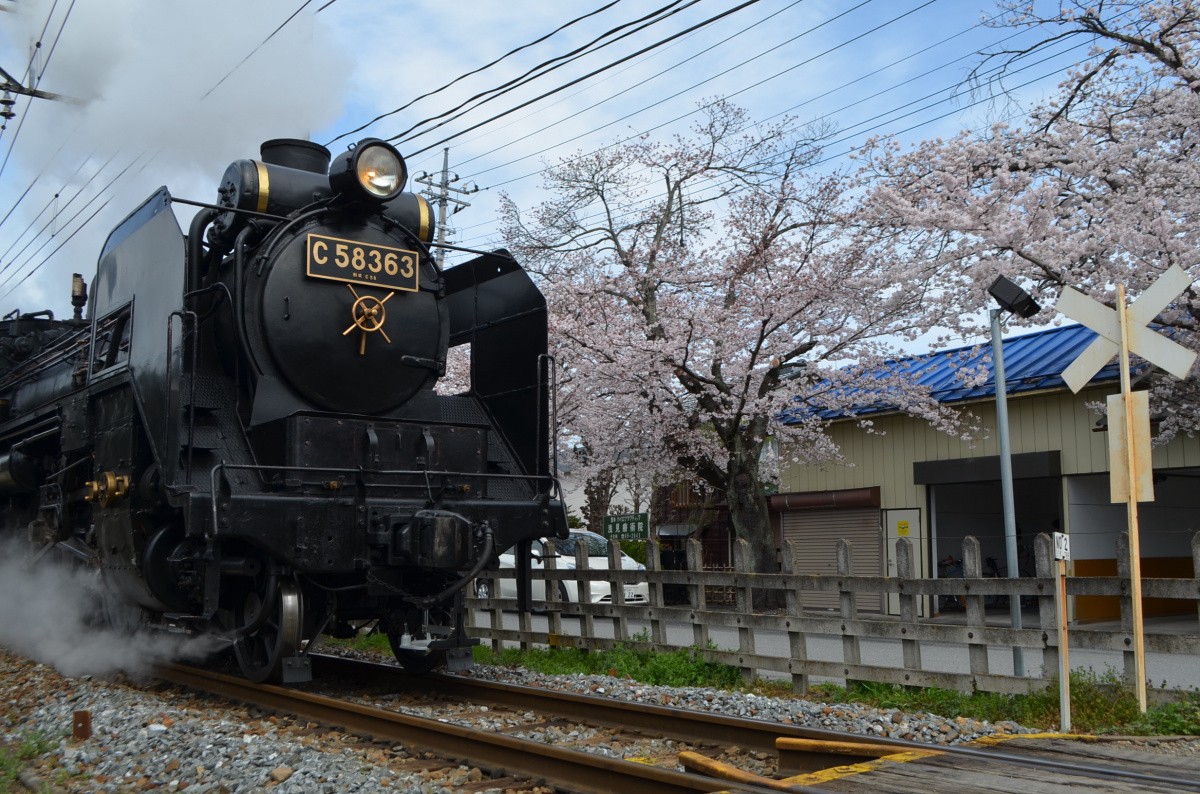 Nagatoro in Saitama Prefecture is one of the best destinations to take a day trip from Tokyo to view cherry blossoms. There are numbers of large-scale cherry blossoms in the town. Countless cherry blossom trees are lined along the several kilo meters long streets, forming the pink tunnels.
Some bunches of cherry blossoms bloom along rail tracks around Nagatoro which locomotives run on. You can see the nostalgic views of cherry blossoms with old locomotives.
Here are 2 best cherry blossom viewing spots in Nagatoro which is accessible from Tokyo.
Cherry Blossom Tunnels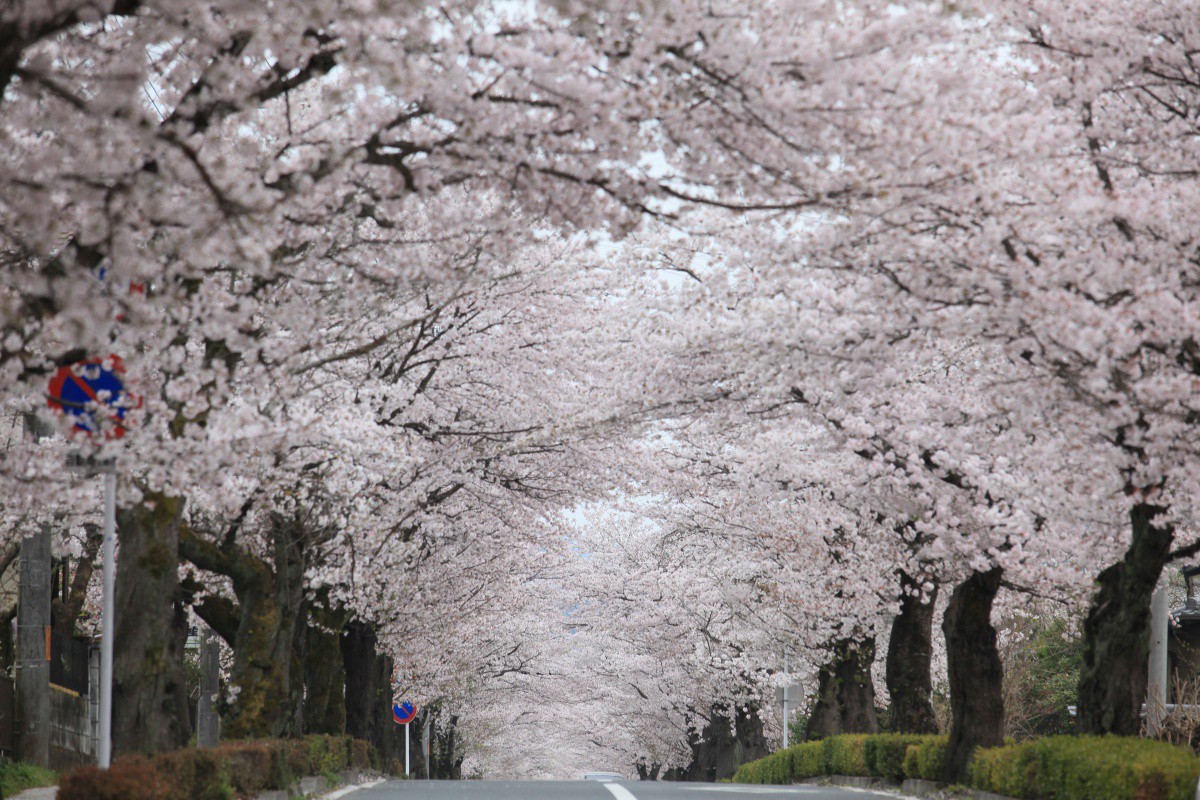 There are 2 main cherry blossom tunnels formed by over 1,500 cherry blossom trees in Nagatoro. The larger one over North Sakura Street has 4 km length from Nagatoro Station (Map No.1) to Takasago Bridge (Map No.2). It's recognized as one of "100 Best Sakura Spots" in Japan. Another one over South Sakura Street is 1.5 km cherry blossom tunnel from Kami-nagatoro Station (Map No.3) to Nagatoro Station. The entire town of Nagatoro is covered with Sakura pink color.
Nagatoro is also famous for outdoor leisures. The most popular activity is White Water Rafting down Nagatoro River. You can enjoy the breathtaking scenery including cherry blossoms on the boats piloted by skilled boatmen.
Walk-Though Cherry Blossoms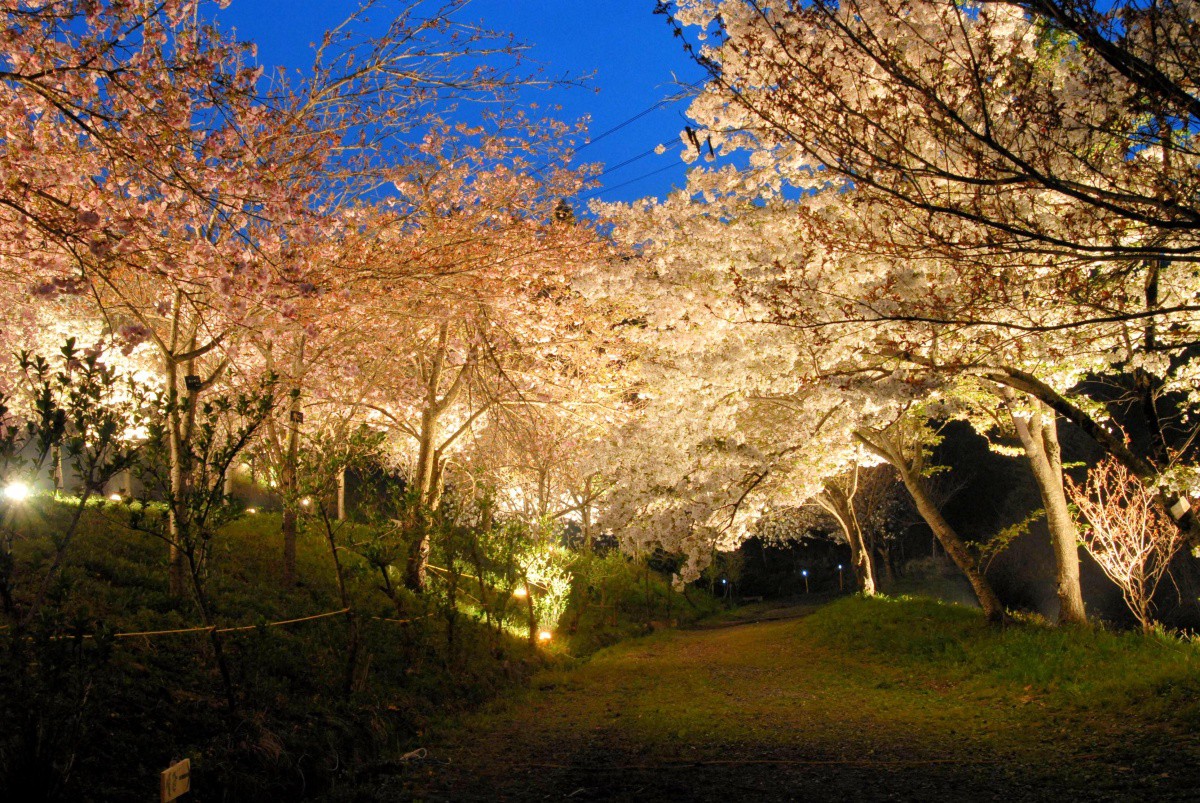 There is a magestic Shinto shrine Hodosan Shrine on the top of Mount Hodo in Nagatoro. Nagatoro has another must-visit cherry blossom viewing spot Walk-Though Cherry Blossoms (通り抜けの桜) at the foot of the mountain (No.4). It's located near the station of the cable car which tales you to the top of the mountain.
About 500 cherry blossoms trees lined along the both side of the walk-though path are fully in bloom during mid to late April when they are lit up at night.
<<MAP>>
Access: Around Nagatoro Station (Chichibu Railway)
Best time to visit: late March to mid April
▽More beautiful places to see cherry blossoms in Saitama!▽
For more info about cherry blossoms in Saitama and Tokyo, check these articles below!!
▽Related Articles▽
▼Editor's Picks▼
---