Teeth Whitening in Japan: Honest Guide to a Glamorous Smile
Teeth whitening remedies, methods, and clinics in Japan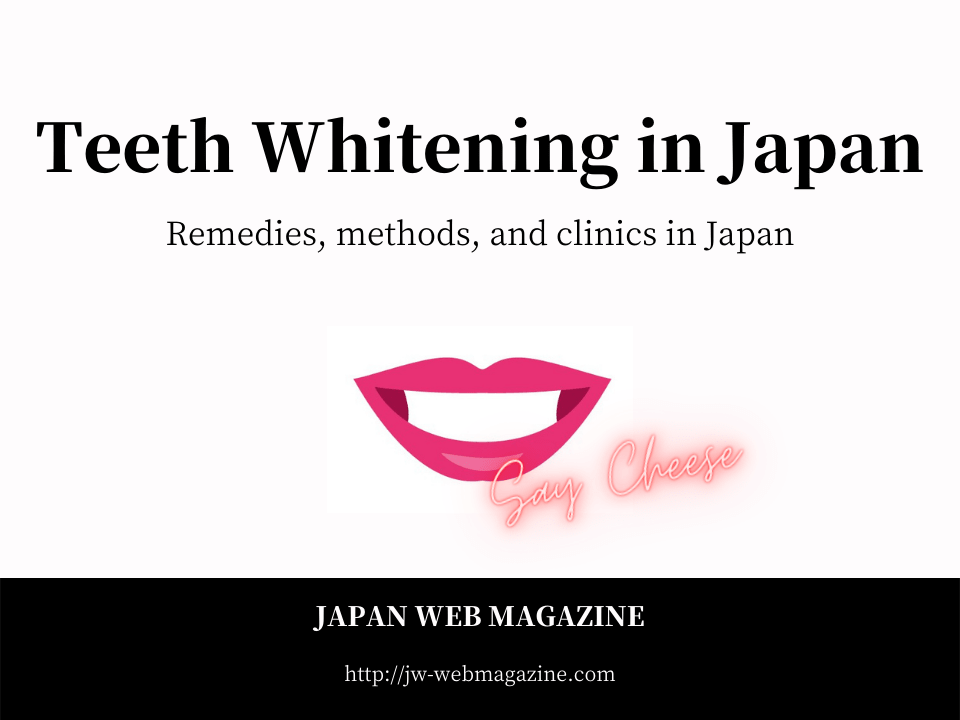 Sometimes, you may find it hard to say 'no' to someone with a megawatt smile.
This being so, always dreaming of getting a charming Hollywood smile yourself, but don't fancy a trip to the dentist or don't feel like spending a big chunk of money? How can you get a gleaming white smile while streaming a movie? No worries, we got you covered, Japan Web Magazine investigates home teeth-whitening options.
We have also searched for dental clinics in Japan that provide multilingual services in case you are interested in giving them a call.
---
"The most beautiful curve on a woman's body is her smile," said Bob Marley – the legendary singer, songwriter, and musician – In this rapid, highly competitive society, the pressure to stay healthy and look younger can be intense. Research has shown that people with charming, glamorous smiles do look healthier and younger, and have an edge over their less tooth-perfect opponents, in both professional and personal lives.
Nowadays, the mass marketing for brighter white smiles has seen our bathroom transformed into a dental office, it's never been easier to brighten your smile at home. Japan Web Magazine saves you the trouble and head to the root of teeth-whitening at home.
Get regular dental cleanings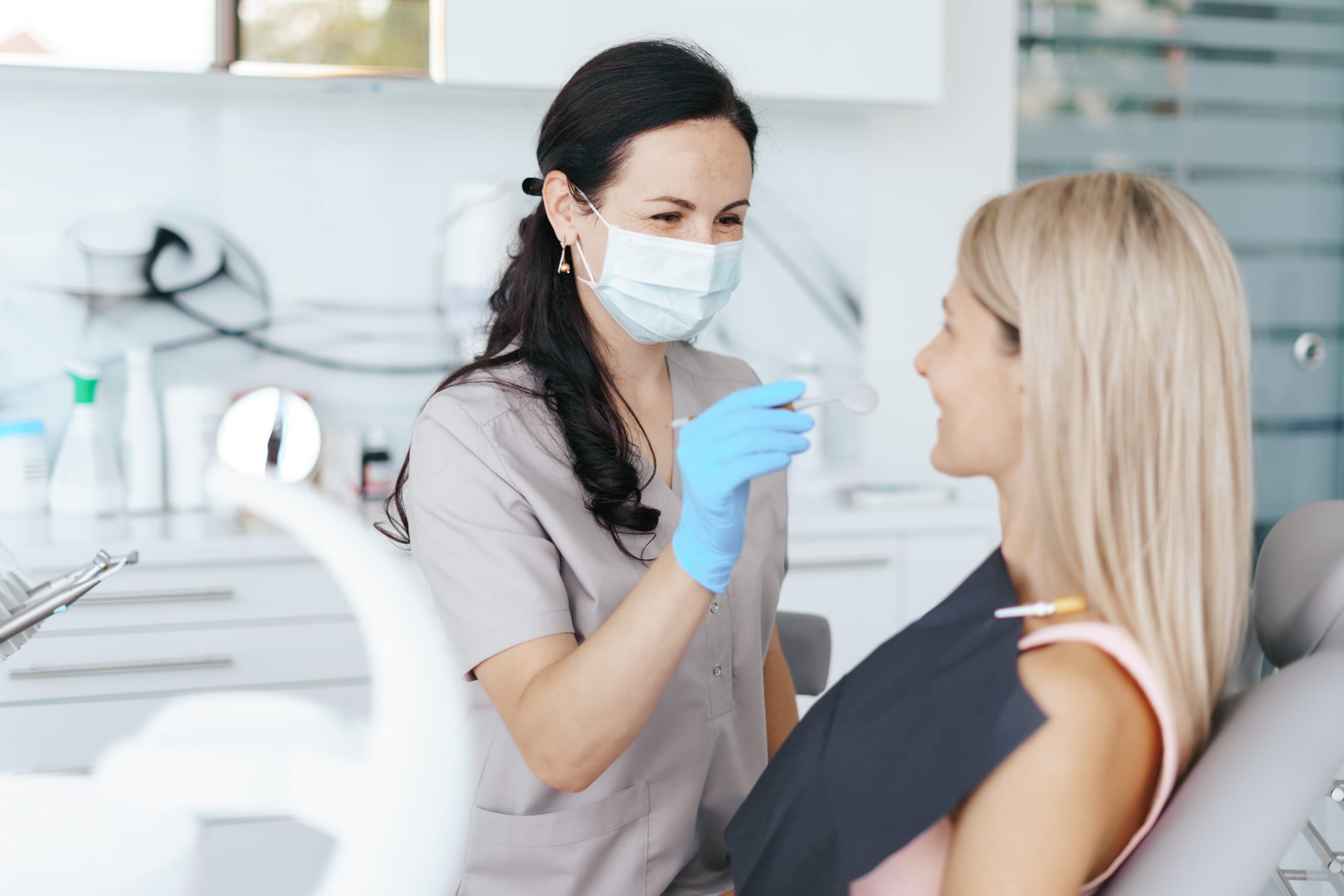 We know what we said in the beginning, "Don't wanna go to the dentist", but trust us on this, getting a professional cleaning is a smart, effective move, not to mention it's cheap and will clear the way for the following process.
Most people know that fresh feeling of smooth, polished teeth after a dental cleaning. You might also find the teeth in the mirror even looks whiter than before! That's because your dentist had removed both the tartar and plaque, both of which have some yellow tint when cleaning your teeth.
By doing this, your teeth and gums are in their best shape, and without any plaque accumulated, now there's nothing that stands in your way of getting a brighter smile. "If a patient's gum health isn't top-notch, bleaching is a bad idea," said Dr. Michael Apa of Apa Aesthetic in NYC, when talking to GQ magazine.
Be more conscious about the food you consume and remember to stay hydrated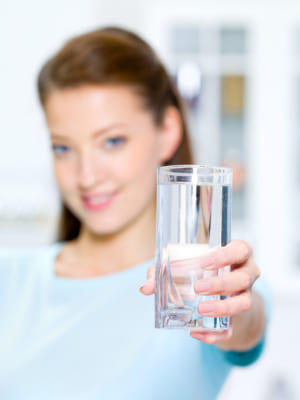 Sadly, the discoloration of teeth can be linked to the delightful practice of caffeine and carbonate intake and so removing these teeth-staining culprits – along with cigarettes and berry-based beverages– is essential to perk up your pearl whites. Not to mention other strongly colored foods, as well as sauces like soy sauce, curry, or tomato. In addition, acidic food will wear down the enamel, which makes your teeth look yellow. You should avoid excessive consumption of citrus or soda if you are really concerned about the color of your teeth.
To many people's surprise, drinking water after every meal could help maintain your teeth' brightness. The reason is that drinking water can help wash out some negative effects of acidic and sticky foods in between brushes.
Get a great set of toothbrushes and cleaning tools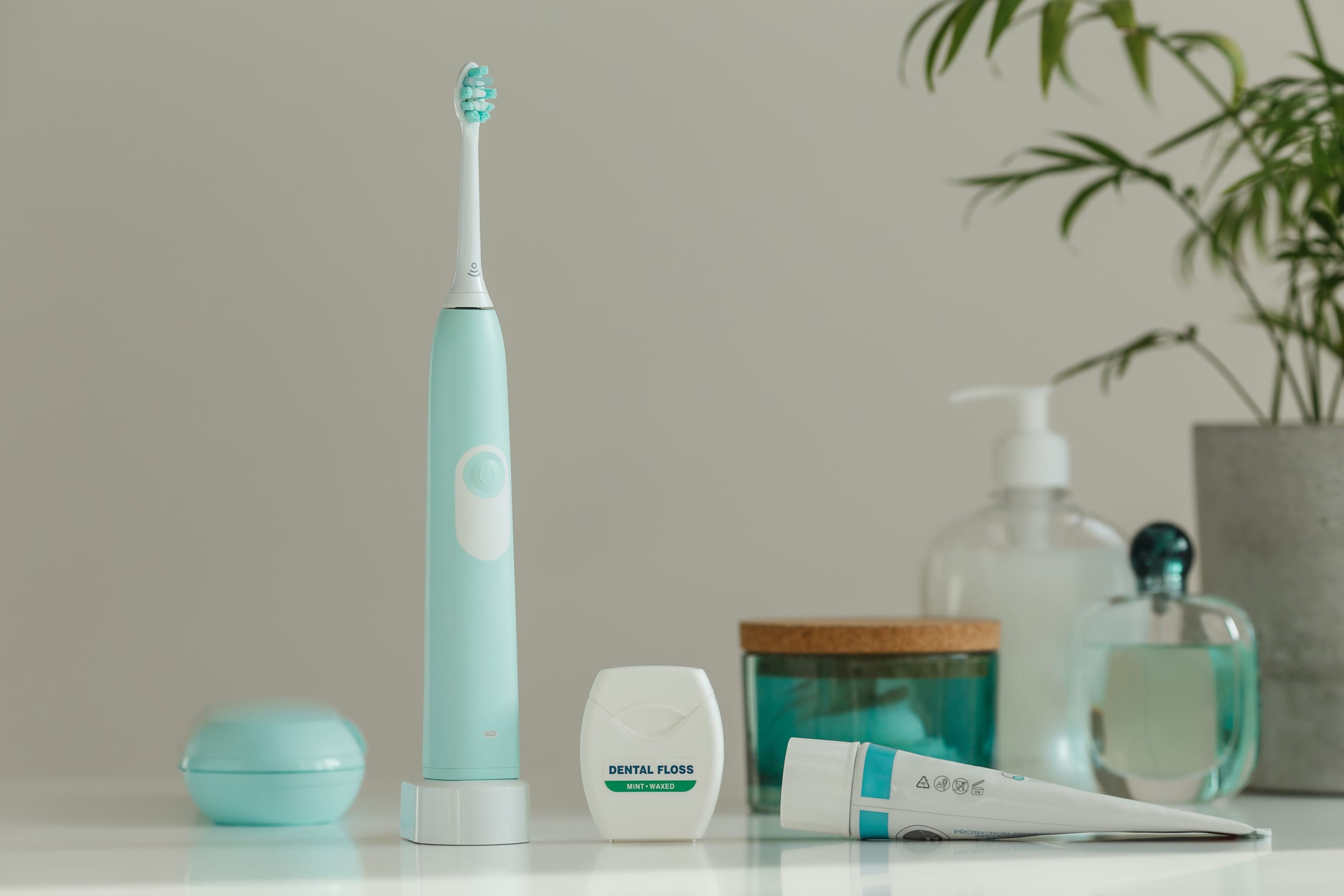 To people craving a whiter smile, over-the-counter whitening toothpaste is always a great alternative option. Although the results wouldn't be as dramatic as those in-office whitening treatments, they do have a great effect on removing enamel stains. For people having a hard time deciding which to buy, we did a little research for our faithful readers.
We read the article"The best teeth-whitening toothpaste and kits, according to Dentists" wrote by Lori Keong and colleagues. In which they spoke to six different dentists discussing what kind of teeth cleaning kits and toothpaste consumers should be after when looking for at-home whitening products.
Among those dazzling toothpaste options, "Colgate Optic White Toothpaste" has been recommended by three out of six dentists. According to them, this toothpaste, unlike other candidates which rely mostly on physical tooth-polishers like silica or calcium carbonate, can somehow dull the surface of the enamel over time. " Optic White contains hydrogen peroxide in a small concentration that will actually whiten or bleach your tooth enamel, giving you a true color change to your tooth structure." said the dentists.
1. Use a sonic toothbrush
Most of my friends who have an electric toothbrush are, in fact, using sonic toothbrushes because for many, the sonic toothbrush is truly a beefed-up version of an ordinary electric toothbrush. As explained by the dentist who co-founded Spotlight Oral Care. "A sonic toothbrush operates by generating ultrasound in order to aid in removing plaque and rendering plaque bacteria harmless".
You should also pay more attention to the angulation of the toothbrush, the right one to get is the one that fits your gumline. The reason for that is, plaque starts building up around the neck of the tooth. So if one could remove it effectively and promptly, you'll be able to prevent plaques from accumulating on the rest of the tooth.
2. Give the teeth whitening kits a try
Teeth whitening kits come in many forms, but mainly are the concentration of hydrogen peroxide trays, whitening LED light, or whitening gels. People these days often turn to these at-home, teeth-whitening kits for help. They are sometimes more cost-effective and generally have low or no tooth sensitivity compared with conventional in-office treatments.
No matter what treatment you decided to use, you should always go to your dentist for consultation and read the instructions carefully on how to use them properly. But please do keep in mind, these custom-bleaching kits use lower levels than what dentists are offering, so they do need to be used more regularly.

3. Mouthwash could be helpful
Mouthwash is a liquid product used to rinse your mouth, gums, and teeth, but many people skip them maybe because they don't really know how they can be of any help. Actually, mouthwash can regulate the acidity in the mouth, give those hard-to brush areas an all-around cleaning, and re-mineralize the teeth themselves. As a matter of fact, there are some whitening mouthwashes on the market. Not only do they remove surface stains with so little effort, but they could also help kill bacteria and freshen your breath at the same time.
Readers who have second thought with the teeth whitening kits we introduced in the last paragraph, should really take mouthwash into consideration. Dr. Rhonda Kalasho of Modern Dentistry says whitening mouthwashes are usually safer to use than other whitening treatments because, "peroxide additive, such as hydrogen peroxide or carbamide peroxide, is at an extremely low concentration.". We, Japan Web Magazine think especially with children and older people, where the ability to brush and floss may not be ideal, a mouthwash is particularly useful.
Foods that could brighten your teeth
Many of us know tea, some type of wine or coffee, and soda could stain your teeth and make you less attractive when smiling. But actually, there are some popular foods which can help whiten the teeth over time.
According to the lead general dentist of Northumberland Dental Care, Dr. Jennifer Collins, "Patients are often surprised, however, to hear that certain foods can actually help to whiten teeth over time, while also minimizing tooth decay and combating the build-up of plaque. The key is choosing foods that are not only healthy but also work to clean your teeth as you eat, which in turn leads to a whiter smile."
Why not give the following foods supplementing a try, because not only do they offer you nutritional benefits, but they could possibly help to keep your teeth white.
1. Strawberries

Strawberries contain an enzyme known as malic acid, which is said to have bleaching properties and may help lighten stained teeth.
2. Cauliflower and Broccoli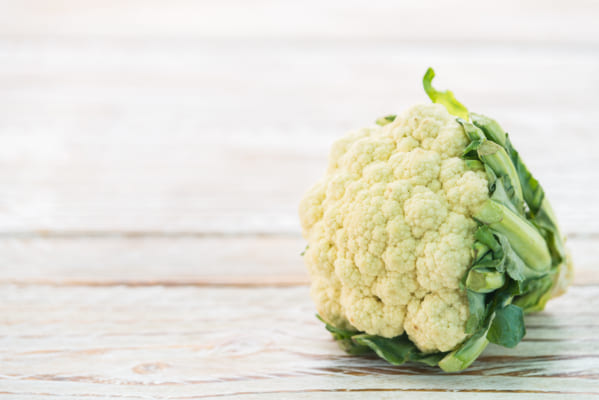 When it comes to teeth whitening, foods that require a lot of chewing could do the trick. The longer it takes to break down your food, the more saliva you produce. And saliva is a natural cleanser for your teeth to keep them shining bright.
3. Apples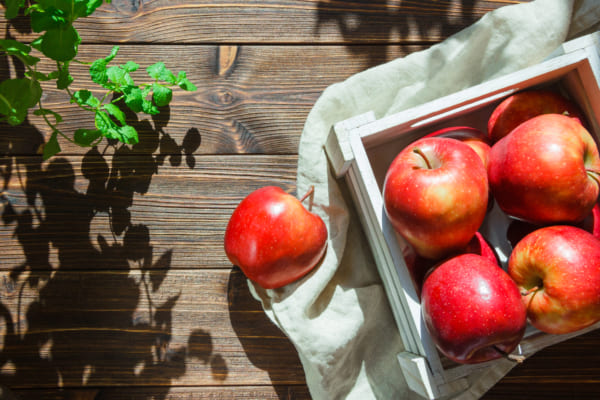 Equivalently, healthy fruits and fibrous veggies act like natural stain removers by increasing saliva production, and the natural scrubbing action also washes particles from the teeth and may make them look white.
4. Dairy products (Cheese, milk, yogurt)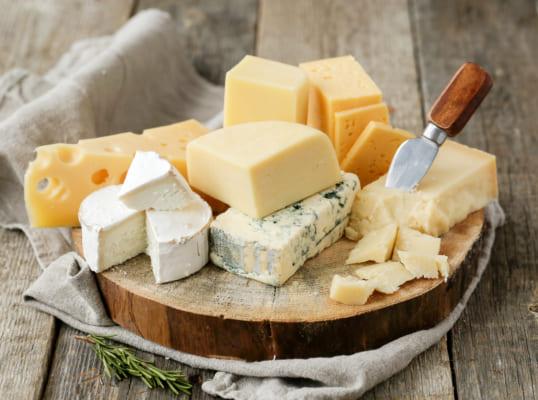 Dairy products, such as cheese, milk, and yogurt, can help protect against enamel erosion, while whitening teeth and preventing tooth decay. A study in the journal Dentistry shows that kids who ate yogurt four times per week had less tooth decay than kids who didn't eat yogurt. Won't hurt to give them a try.
5. Pineapples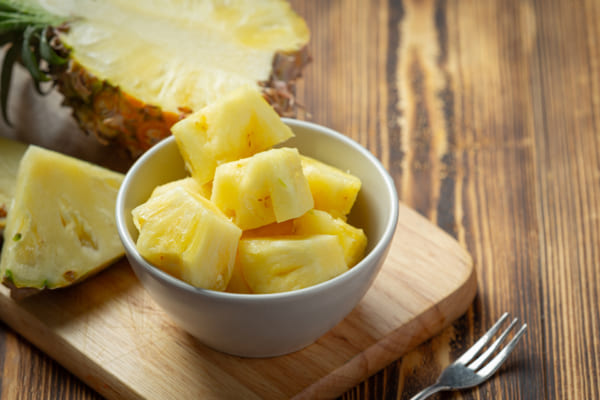 There's a natural ingredient called bromelain, which is abundant in pineapples. This enzyme here could work as a natural stain remover. It helps break up plaque — the sticky bacterial film that accumulates on the surfaces of your teeth.
Bilingual Dental Clinics in Japan
From here, we will introduce to you some dental clinics all around Japan that have bilingual services. If you're interested in their whitening treatments, or if you just feel like you need a check-up, please take the following clinics into your consideration.
1. Tokyo Midtown Dental Clinic (Tokyo)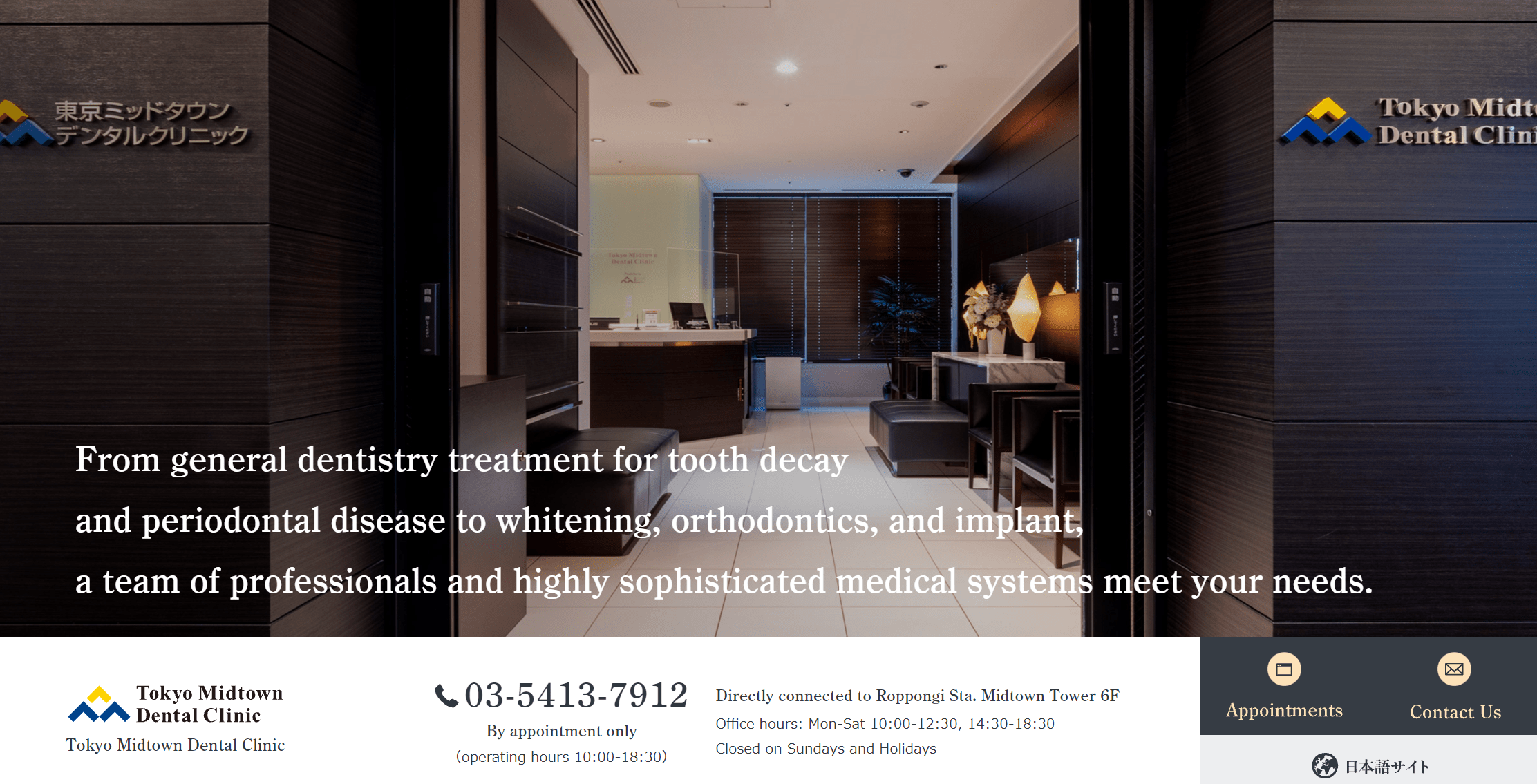 Located inside Tokyo Midtown in Roppongi, Tokyo Midtown Dental Clinic is in a very easily accessible place. You can go directly to Tokyo Midtown from Roppongi station, so you can't miss it!
Other than Teeth whitening, they offer treatment for bed breath, teed straightening, silver tooth replacement, bleeding gums, and more.
You can easily contact them through their website before making an appointment, so if you have any doubts or questions, feel free to writing them.
2. Yokohama Bayside Dental Clinic (Yokohama)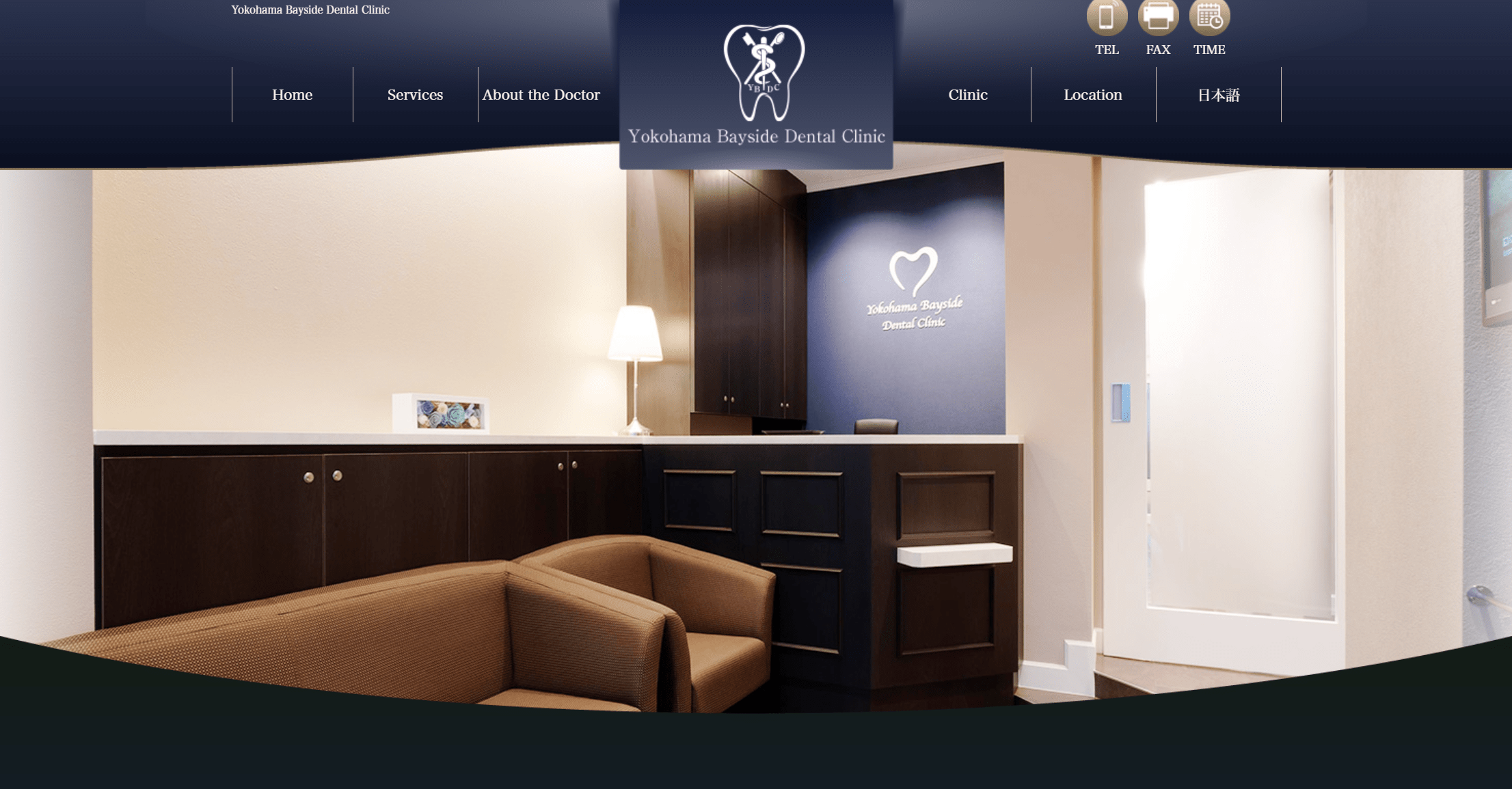 The next dental clinic on our list is located just 10 minutes away from Yokohama station, for those living in the Kanagawa region.
Some of the treatments that Yokohama Bayside Dental Clinic offers include Professional Deep Cleanings (Periodontics), Dental Implants, Root Canals (Endodontics), Crowns and Bridges, and of course, Teeth whitening.
This clinic accepts Japanese National, Social Health Insurance, and Private Insurances.
3. Kono Dental Clinic (Osaka)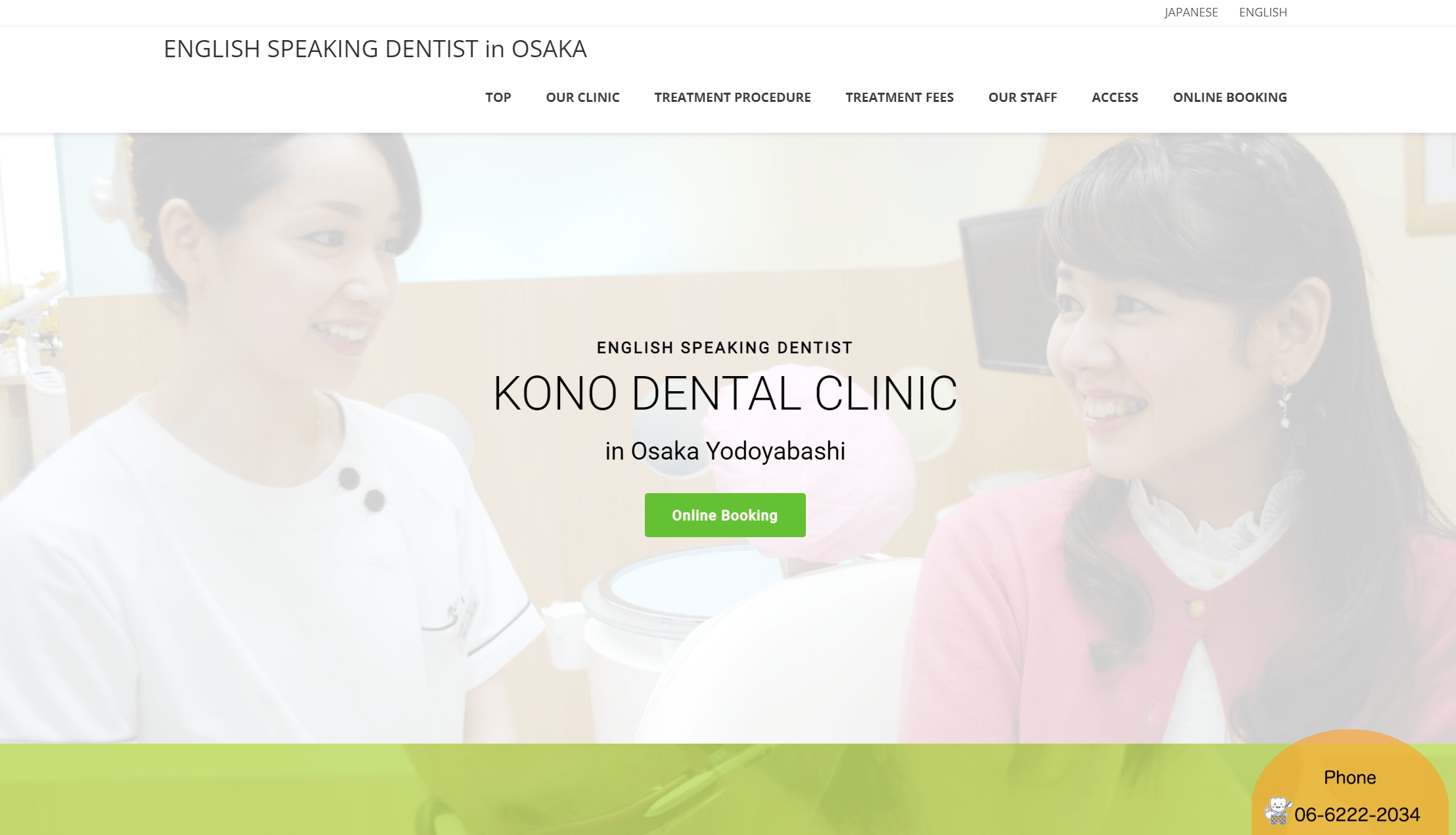 In the case that you live in Osaka, then this next clinic is one that will provide dental services in English.
Kono Dental Clinic is located just 2 minutes away from Yodoyabashi Station which is the station next to Umeda.
Other than whitening treatments, they also offer general dental treatments, ceramic dental treatments, prosthodontic dentistry, and Dentures. The general cost of all these treatments can be found on their website, so you can check to have an idea.
4. Kitano Dental Clinic (Kobe)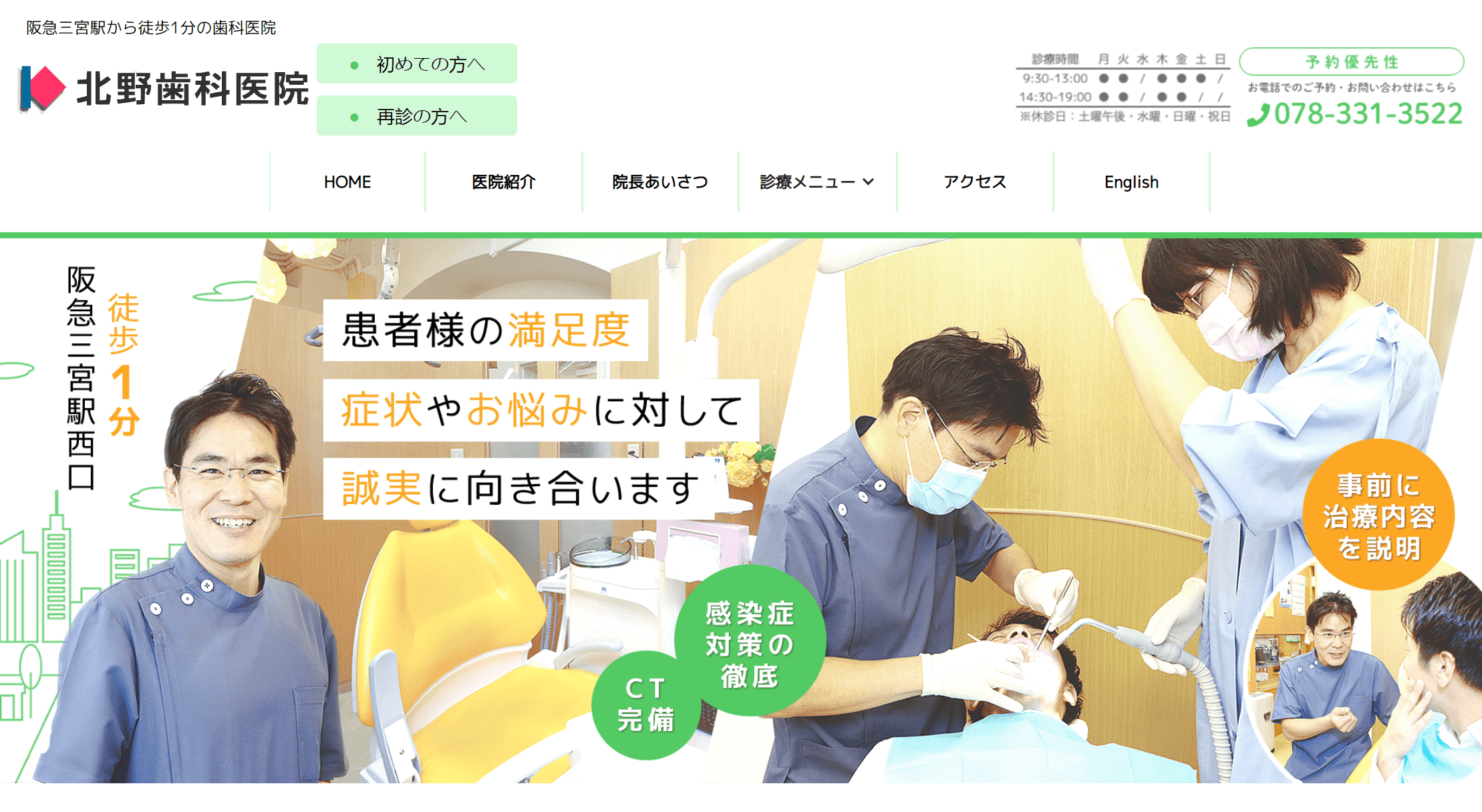 Kitano Dental Clinic is a clinic located in Kobe that offers bilingual services for its patients. You can get to this clinic directly from Kobe Hankyu Sannomiya Station.
Treatments you can take here include: Check up and Teeth cleaning, Natural teeth whitening, Cracked/Broken tooth repair, Periodontal Disease, and Wisdom tooth extraction.
5. Yamanaka Dental Clinic (Nagoya)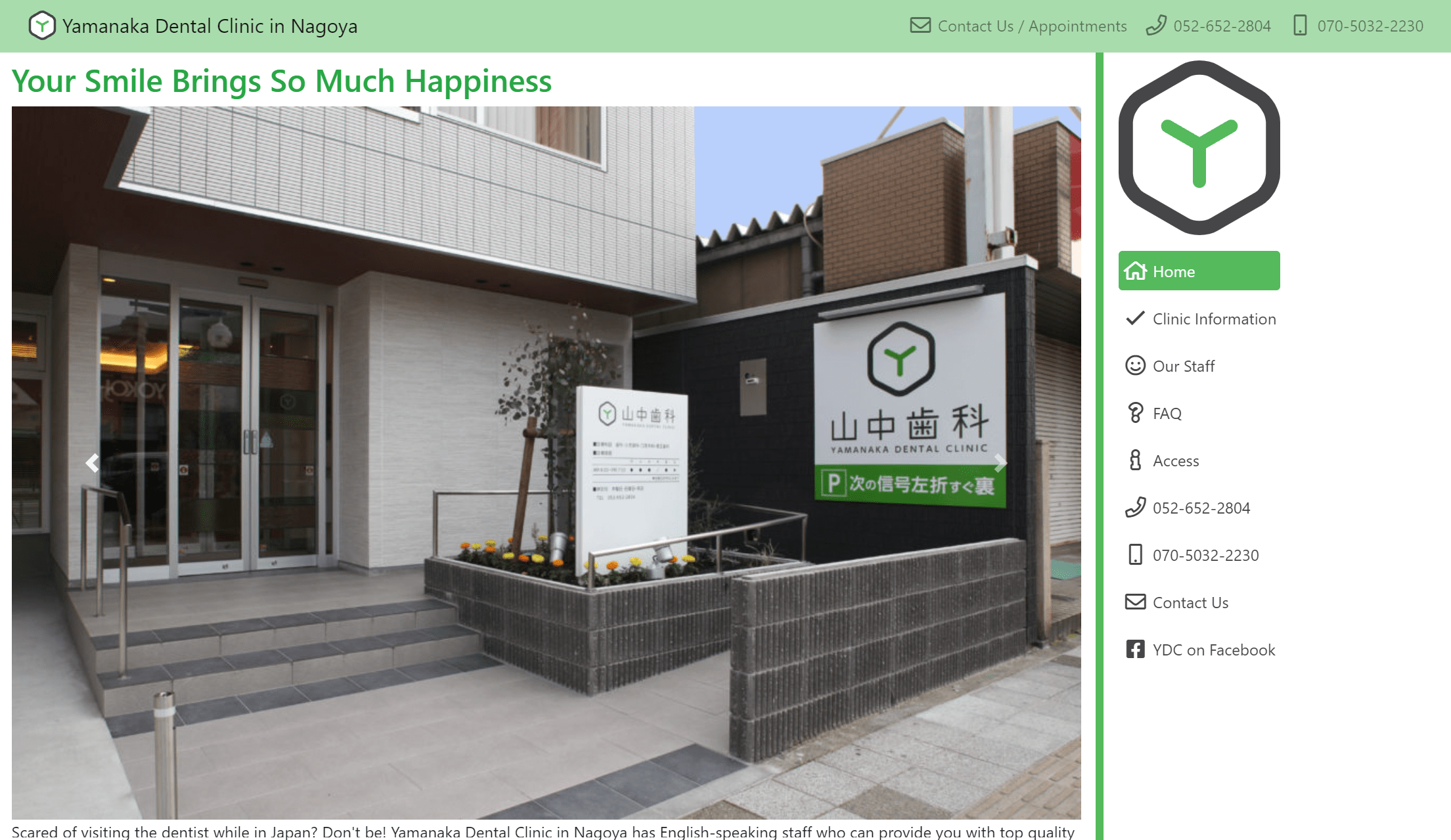 For those people living in or around Nagoya looking for teeth whitening treatment, Yamanaka Dental Clinic is one of the dental clinics that will offer you services in English.
The clinic is located just a minute away from Rokuban-cho Station of the Meiko subway line.
Some of the treatments that you can receive here include General Dentistry, Orthodontics, Esthetic Dentistry, Pediatric Dentistry, and more!
6. Yasumasu Dental Office (Fukuoka)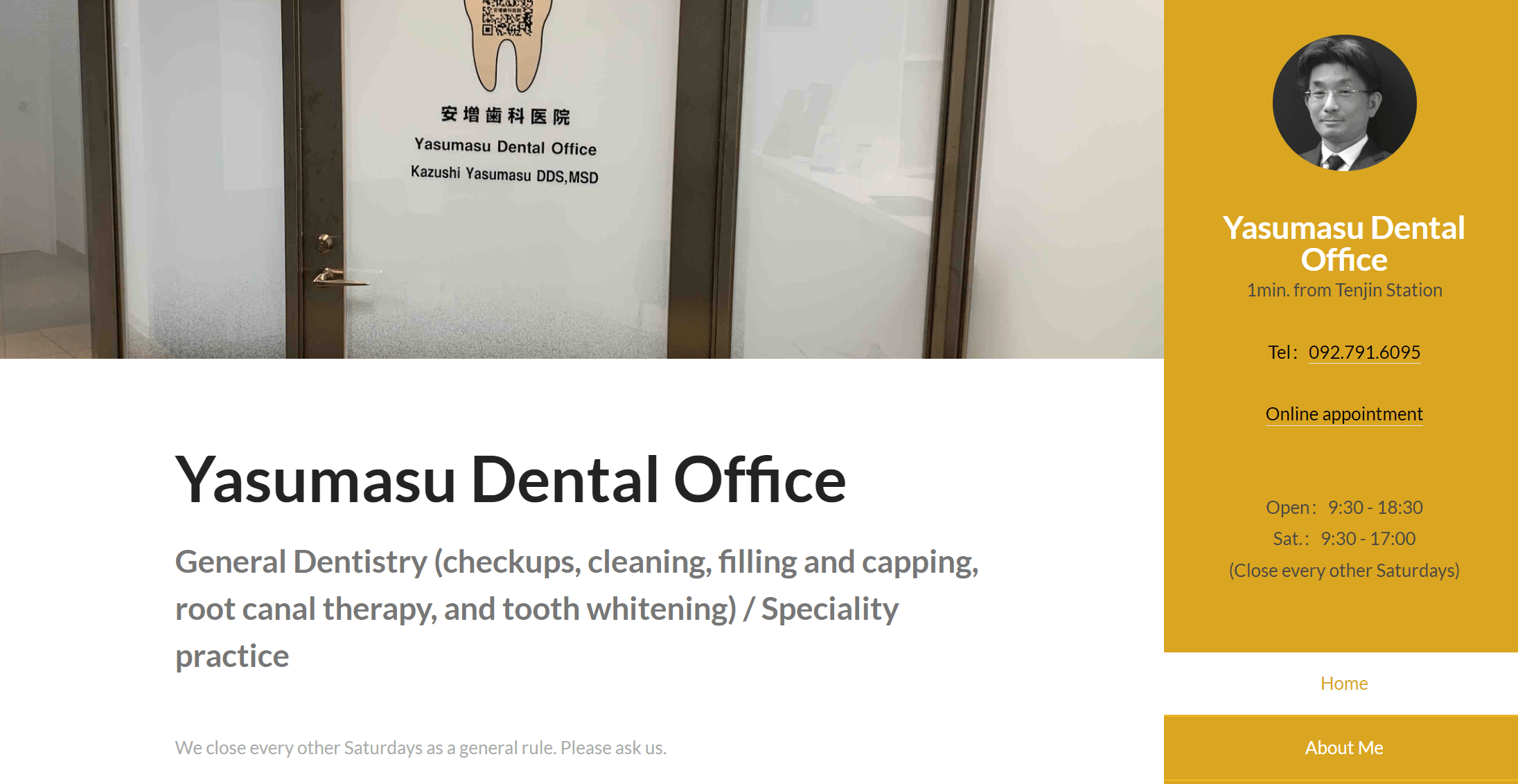 If you're looking for a dental clinic in Fukuoka where they have teeth whitening treatment, Yasumasu Dental Office is the place for you.
It is conveniently located just a minute away from Tenjin Station and it offers General Dentistry services such as checkups, cleaning, filling and capping, root canal therapy, and of course, tooth whitening.
Appointments are easily made via their website.
7. Hokkaido University Hospital (Sapporo)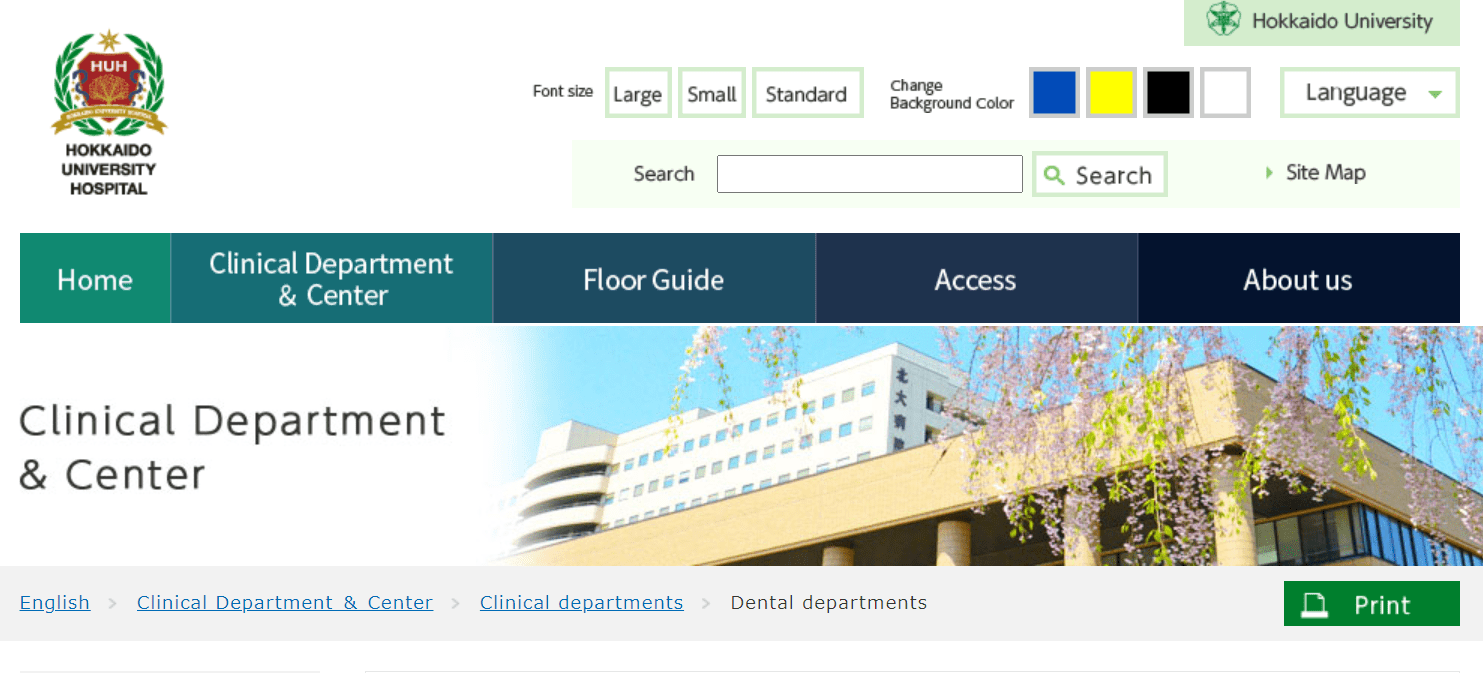 As you may imagine, Hokkaido University Hospital is not only a dental clinic but is a large hospital with various departments. In the Dental department, they offer services in English for foreign patients.
The place is located 6 minutes walking from the "Kita 12-jo Station" which is not that far away from Sapporo station.
Some of the treatments that you can receive are cavity treatments, root treatments, and tooth whitening.
Since this hospital is massive in size, be sure to check the website to be sure how to get to the dental department before you go.
8. Okinawa White Dental Clinic (Okinawa)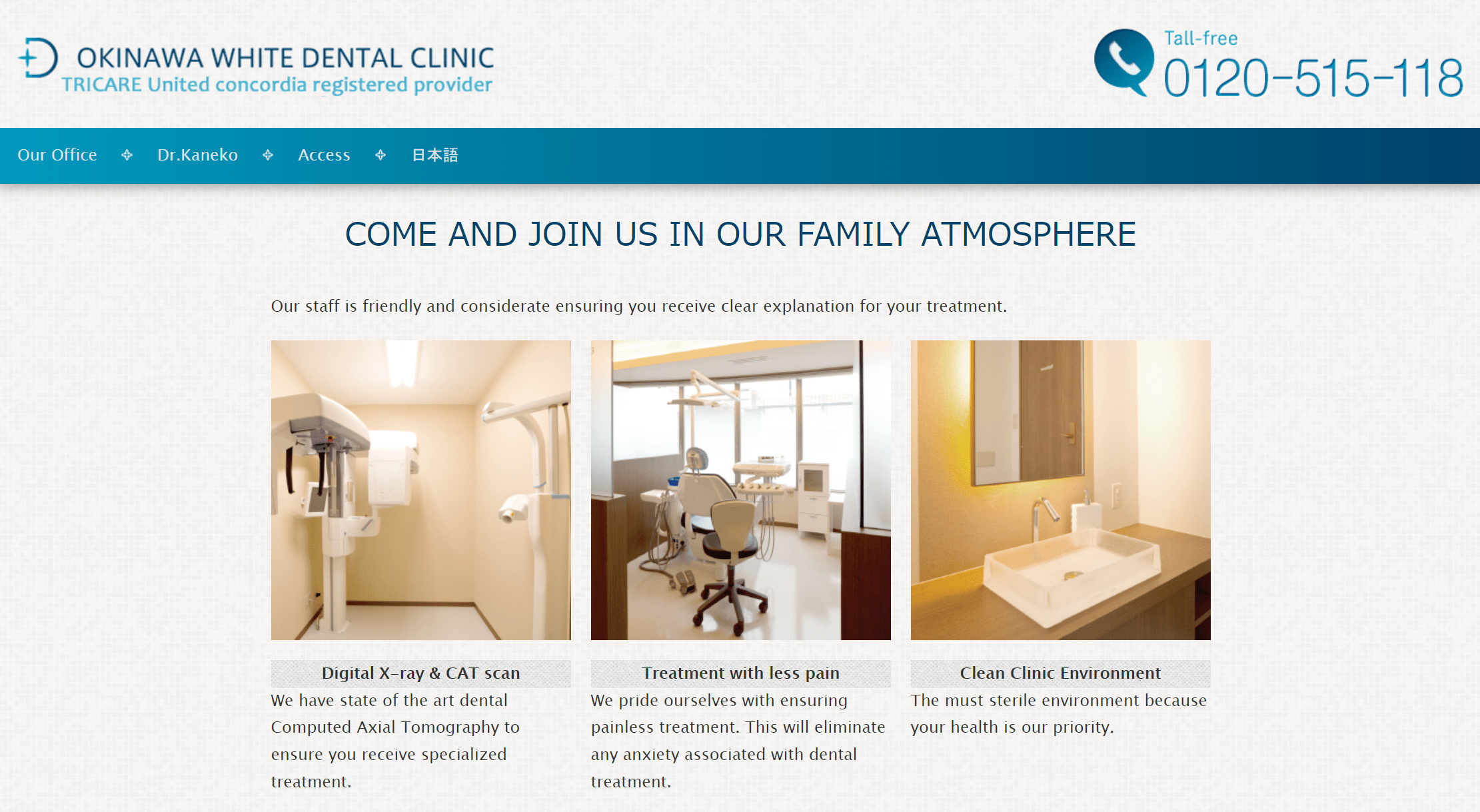 And lastly, for those people living in Okinawa looking for a dental clinic that offers whitening treatment and has services in English, the conveniently named "Okinawa White Dental Clinic" offers all that.
In this clinic, they offer general dentistry, root canals, whitening, and orthodontics.
The takeaway
Most of the methods we introduced in this article work by gently removing surface stains on your teeth. By applying these methods, it can also guide you to gently build up a healthier eating habit. In short, we believe, will eventually help you get a killer smile and live a better life. But the bottom line is, we strongly suggest letting your dentist do the follow-up and visit them regularly, at least once every half a year. Because when things go south, dentists always do equip with some special techniques or treatments for an immediate fix and relief.
---
I hope this article was helpful. We know visiting a dentist for the first time in a foreign country can be scary. But knowing that you can receive complete service in English definitely makes it much easier.
If you are looking for other kinds of clinics in Japan that offer multilanguage services, check out these other articles.
▽Related Articles▽
▼Editor's Picks▼
---