Suzuka Forest Garden Plum Blossom Festival 2023
Suzuka Forest Garden: Best Place to See Plum Blossoms in Japan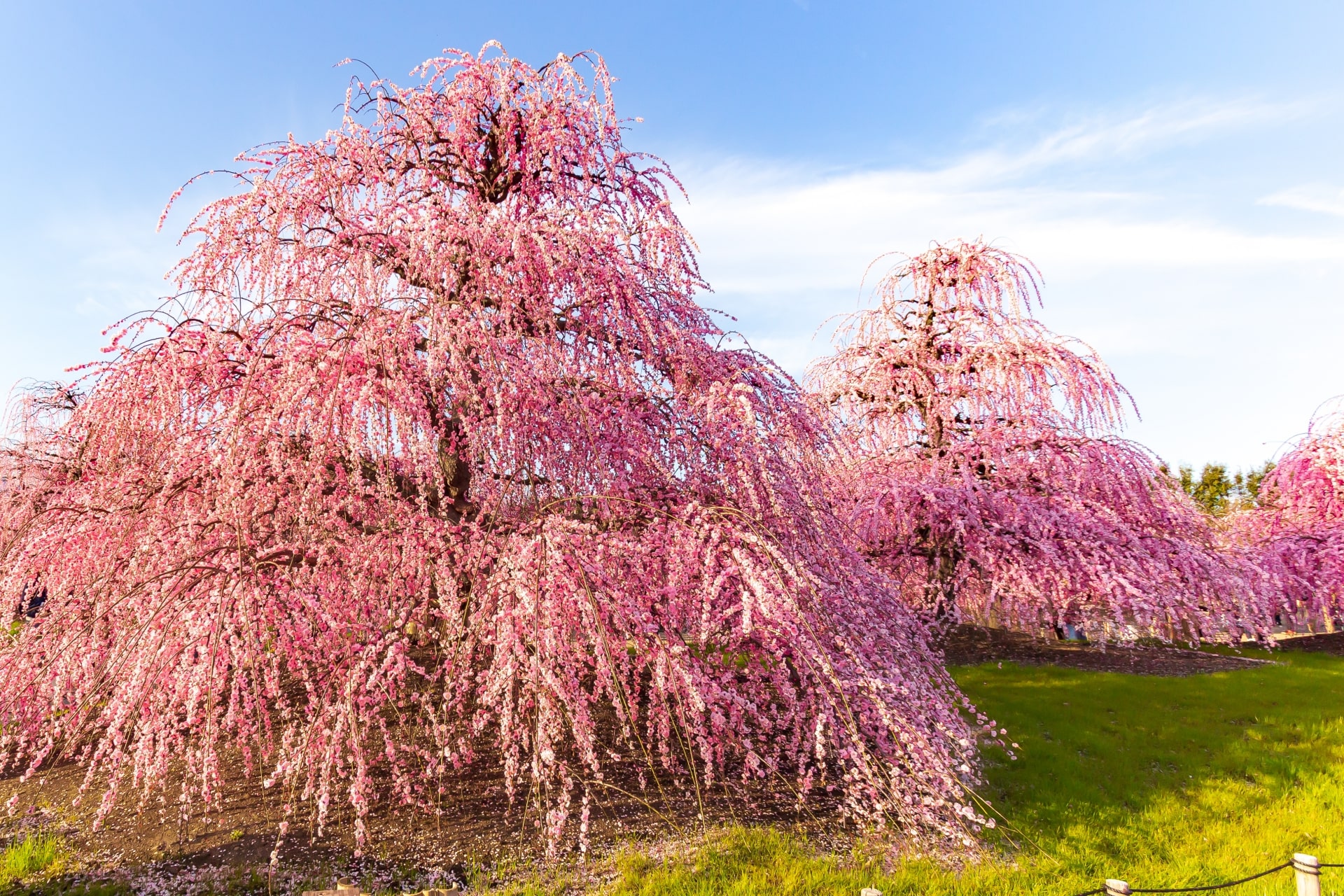 Plum blossoms are in season before cherry blossoms in Japan from February to March, and believe it or not, they are as beautiful as cherry blossoms. Suzuka Forest Garden Plum Blossom Festival is definitely the best place to enjoy plum blossoms (Ume in Japanese) in Japan.
---
If you are wondering where this spectacular photo above was taken, it is in Suzuka no Mori Teien or Suzuka Forest Garden (鈴鹿の森庭園) in Suzuka City, Mie Prefecture. You may have heard of the name of the city if you are a motor fan as the famous Suzuka racing circuit is indeed located in this city. The city is also famous for the beautiful weeping plum trees which attracts visitors from all over Japan during the season.
While cherry trees (Sakura) seem to be the most significant flower of spring in Japan, plum trees has also been playing an important role in Japanese culture. Japanese plum trees (Ume in Japanese) are the first flower to bloom in the year in Japan and it's been adored by people for centuries as the symbol of the beginning of spring. Plum blossoms usually start in mid February and last till mid March.
Suzuka Forest Garden is home to about 200 weeping plum trees which is one of the largest sites for plum blossoms in Japan. The garden and plum trees are landscaped and maintained by experienced gardeners regularly. From white to vivid pink, plum blossoms in various colours flourish beautifully at the garden and create the picturesque scenery.
Suzuka Forest Garden Plum Blossom Festival is held annually during the season usually from February to March. The best viewing time for plum blossoms is usually from early March. The light-up is also held at night during the season.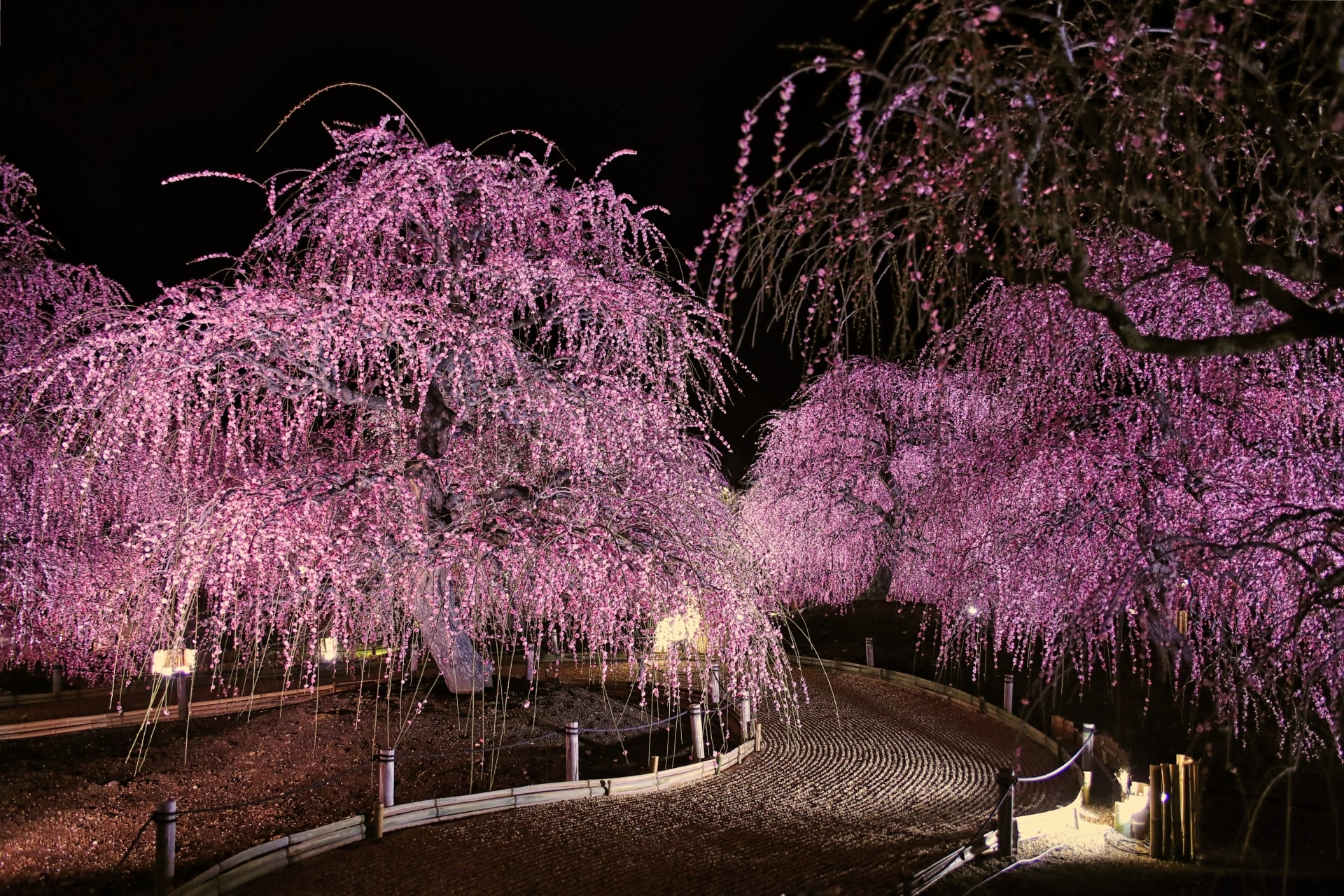 Since the garden is pretty distanced from nearest train station (Komono Station), the most recommended way to access is by self driving, but you can also access by taxi from the nearest station. The bus is also available, yet you'll need to walk about 20 mins from the nearest bus stop.
---
-Suzuka Forest Garden Plum Blossom Festival 2023 (鈴鹿の森庭園 しだれ梅まつり 2023)
Access: Taxi from Komono Station or Take bus №62 from JR Yokkaichi station to Noda stop then walk 20 mins.
Date: 18 February to late March 2023
*Dates may change depending on the flowering status of the plums
Hours: 09:00~16:00 (~20:30 during the light-up period)
Fee: 700 to 1,700 yen
* The fee varies depending on the flowering status of the plums
Official Website: http://www.akatsuka.gr.jp/group/suzuka/
---
How wonderful the plum blossoms look?? Japanese spring is not only about cherry blossoms! Here are some more amazing things to see during spring in Japan!
▽Related Articles▽
▼Editor's Picks▼
---