SAGAMIKO ILLUMILLION 2022-2023
Sumikko Gurashi Illumination: New Sumikko Gurashi Theme Area to Open at Sagamiko Illumillion in 2022-2023 Winter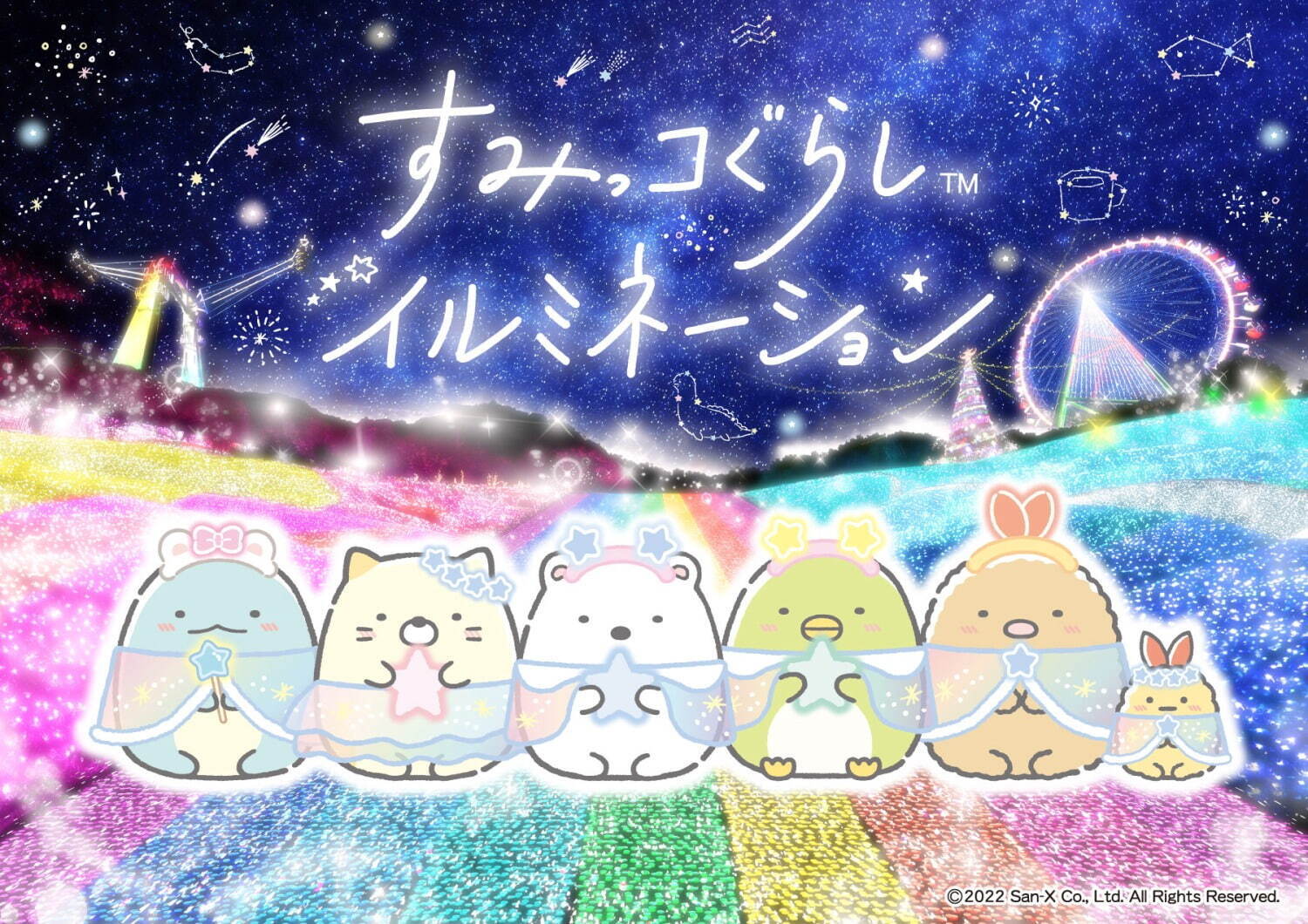 This Winter 2022-2023 SAGAMIKO ILLUMILLION is back with a special collaboration with Sumikko Gurashi! Winter illuminations are one of the best thing to do in Japan during Winter so don't miss the chance to enjoy watching Japan's largest winter illumination less than 1 hour from Tokyo!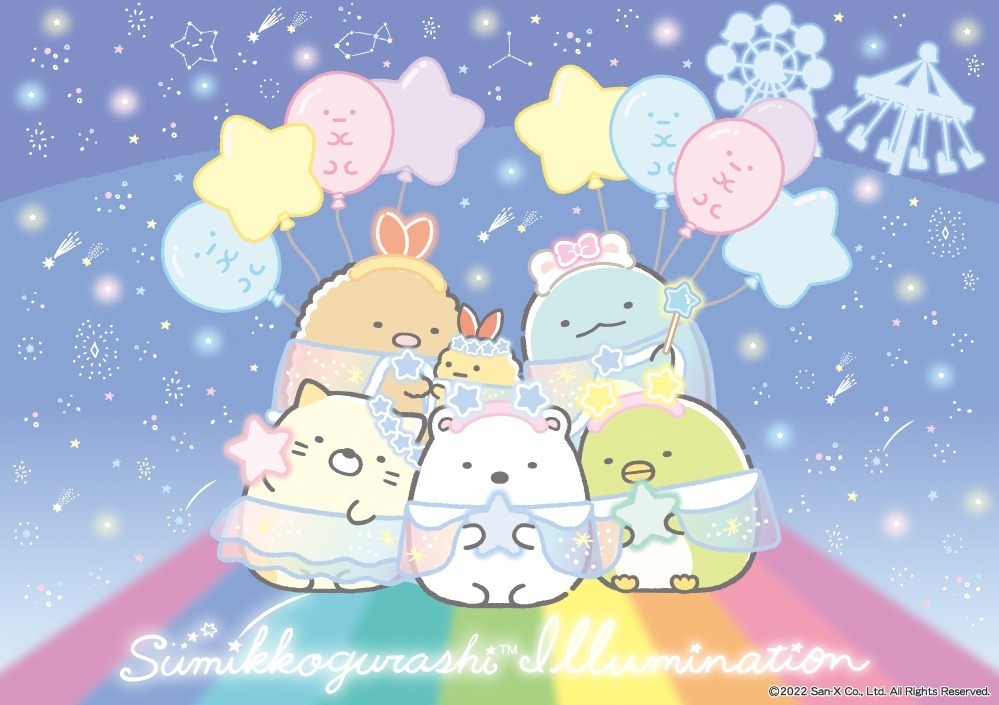 Held at Sagamiko Resort Pleasure Forest in Sagamihara City, Kanagawa Prefecture, "SAGAMIKO ILLUMILLION (さがみ湖イルミリオン) " is an annually winter illumination event that started in 2008. With 6 million colourful LED lights SAGAMIKO ILLUMINATION is considered one of Kanto Region's three largest winter illuminations along with Ashikaga Flower Park and Enoshima Jewel of Shonan and one of the biggest winter illuminations in Japan.
After the success of the Sailor Moon collaboration in 2021, in winter 2022-2023 SAGAMIKO ILLUMILLION is celebrating its 14th anniversary collaborating with Sumikko Gurashi, the popular characters created by the Japanese company San-X.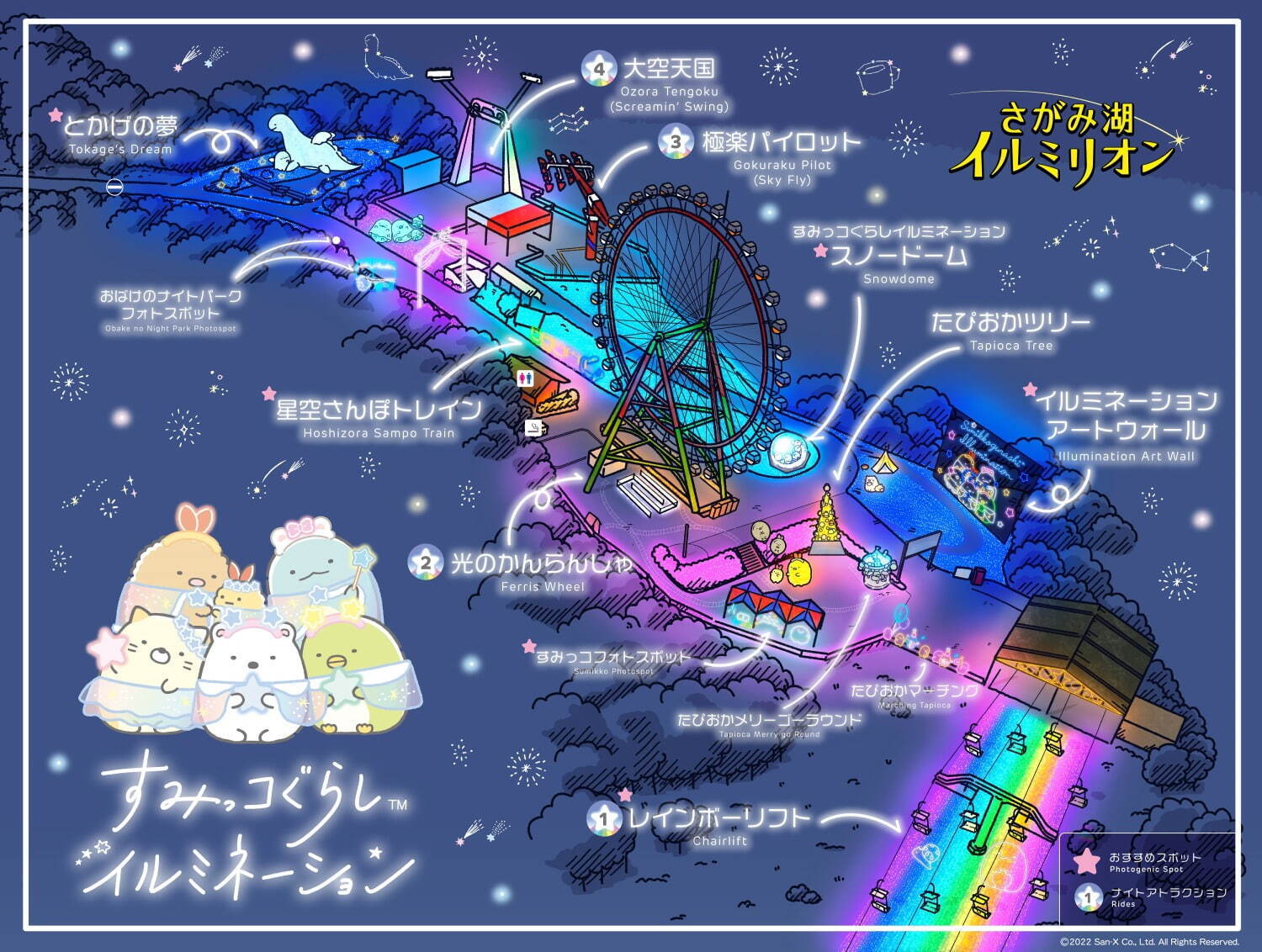 The Sumikko Gurashi-themed illumination is inspired in the characters stories. For example the Tapioka Park area is a recreation of the amusement park Tapioka Park that Sumikko and her friends visited filled with colorful lights and a fun atmosphere where visitors can enjoy riding the merry-go-round and the Ferris wheel. And in the Lizard's Dream area, Lizard and Lizard's Mother are recreated using large balloons that float 6 meters above the water, creating a fantastic space.
Moreover, there are plenty unique photo spots such as the Sumikko snow globe illumination and a huge illuminated art wall with original illustrations!
During the event period, the park's restaurant Wild Dining is also offering a special collaboration menu with original novelties. When you order from the food menu, you will receive an original luncheon mat and when you order from the dessert and drink menu, you will receive an original coaster.
In addition, limited-edition goods featuring illustrations of Sumikko Gurashi Illumination will be on sale at the venue. The limited-edition goods include glowing candies and bracelets, clear file sets, Japanese lucky charm omamori and other collaboration goods available only at Lake Sagami Illumination. For those that spend over 3,000 yen on shopping, an original paper bag will be given as a gift.
And there is even more! In winter 2022 SAGAMIKO ILLUMILLION will feature the Heartful Illumination area for the first time. The illumination is a special entertainment show with a Christmas tree surrounded with 1,000 heart-shaped illumination lights in concert with music.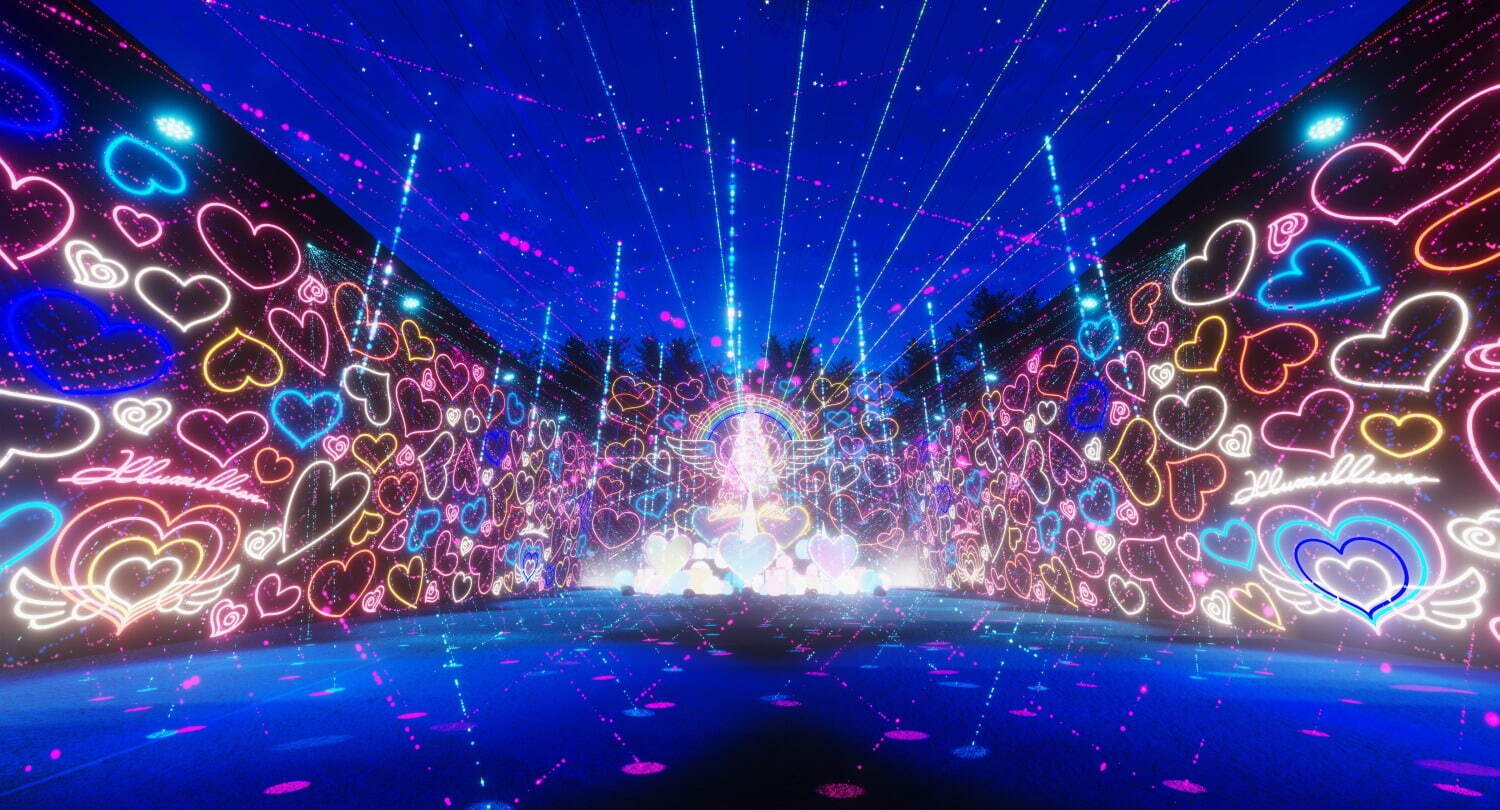 SAGAMIKO ILLUMILLION have 40,000 square-meter vast illumination area divided into 10 zones with different themes and several immersive type illuminations such as the Rainbow Lift, the 250 m long lift taking guests to a journey over the rainbow of lights, and the Light Ferris Wheel standing at an altitude of 370m.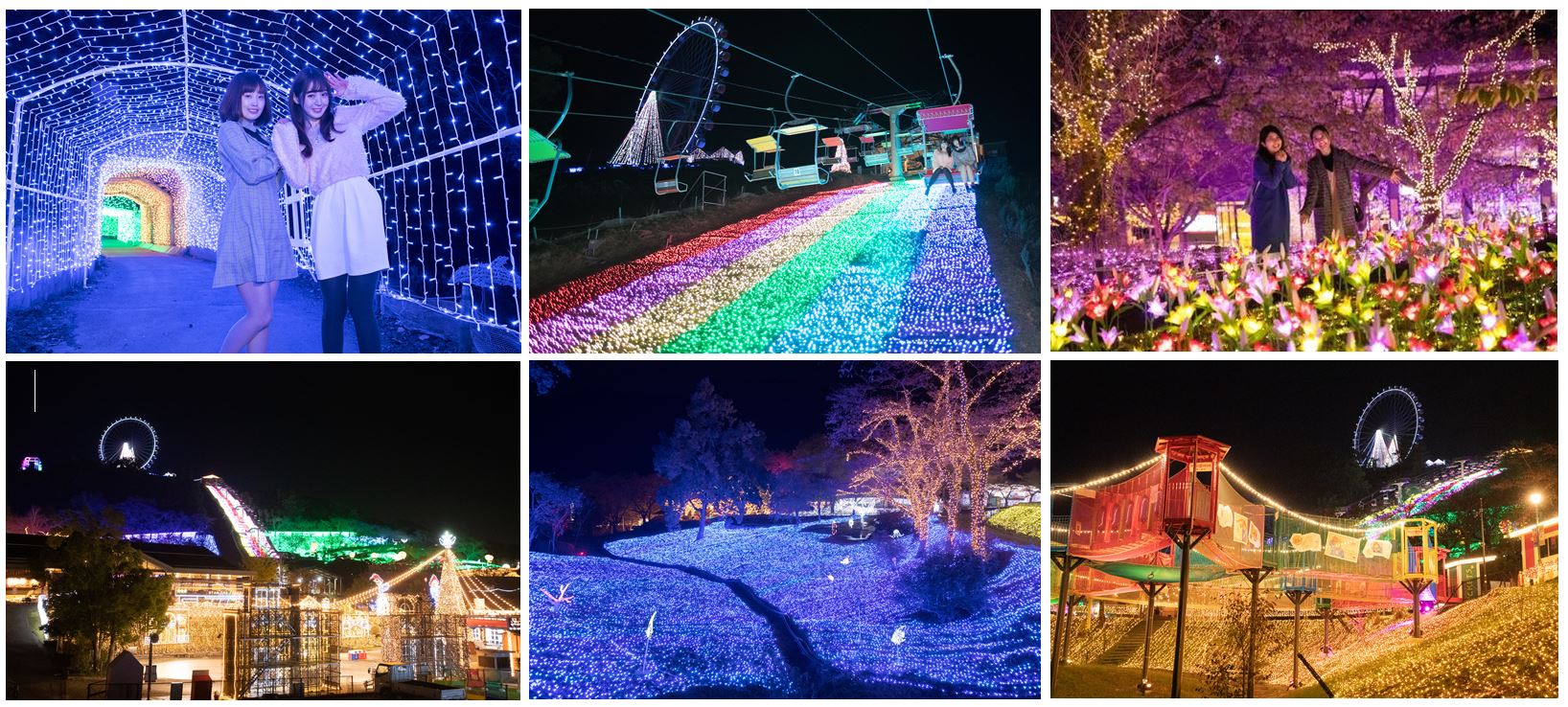 The event is held for about 6 months from 12 November 2022 to 2 April 2023, and the illuminations are lit up after daily after 4pm. Sagamiko Resort Pleasure Forest is an amusement park where visitor can enjoy their attractions in day time and stay after dark to enjoy the illumination. The park offers a variety of attractions, rides, athletic play field in the forest and day-use Onsen facility. It's a great place for a day trip from Tokyo and spend a whole day by playing in nature.
SAGAMIKO ILLUMILLION is definitely the best instagram-worthy winter event in Kanto area an a must-visit winter destination in Japan in 2022–2023 winter!
-SAGAMIKO ILLUMILLION 2022-2023
Access: Take a Kanachu Bus from Sagamiko Station (JR Chuo Line) and get off at Pleasure Forest Mae Stop
Date: 12 November 2022 to 2 April 2023
Hours: 16:00~21:00
Price:
From 4:00 pm 1,800 yen (Adult)/ 1,200 yen (Child, senior and pet dog)
From 3:00 pm 2,800 yen (Adult)/ 2,200 yen (Child and senior)
Free Pass 4,500 yen (Adult)/ 3,700 yen (Child and senior)
Website: https://www.sagamiko-resort.jp/sumikkogurashi-illumination/
As I said, watching winter illumination is the best way to enjoy Japanese winter so if you are living or visiting Japan don't miss the beautiful winter illumination events near Tokyo! You have more great winter events around Tokyo in these articles too!
▽Related Articles▽
▼Editor's Picks▼
---