SAGAMIKO ILLUMILLION 2021-2022
Sailor Moon Illumination: New Sailor Moon Theme Area to Open at Sagamiko Illumillion in 2021-2022 Winter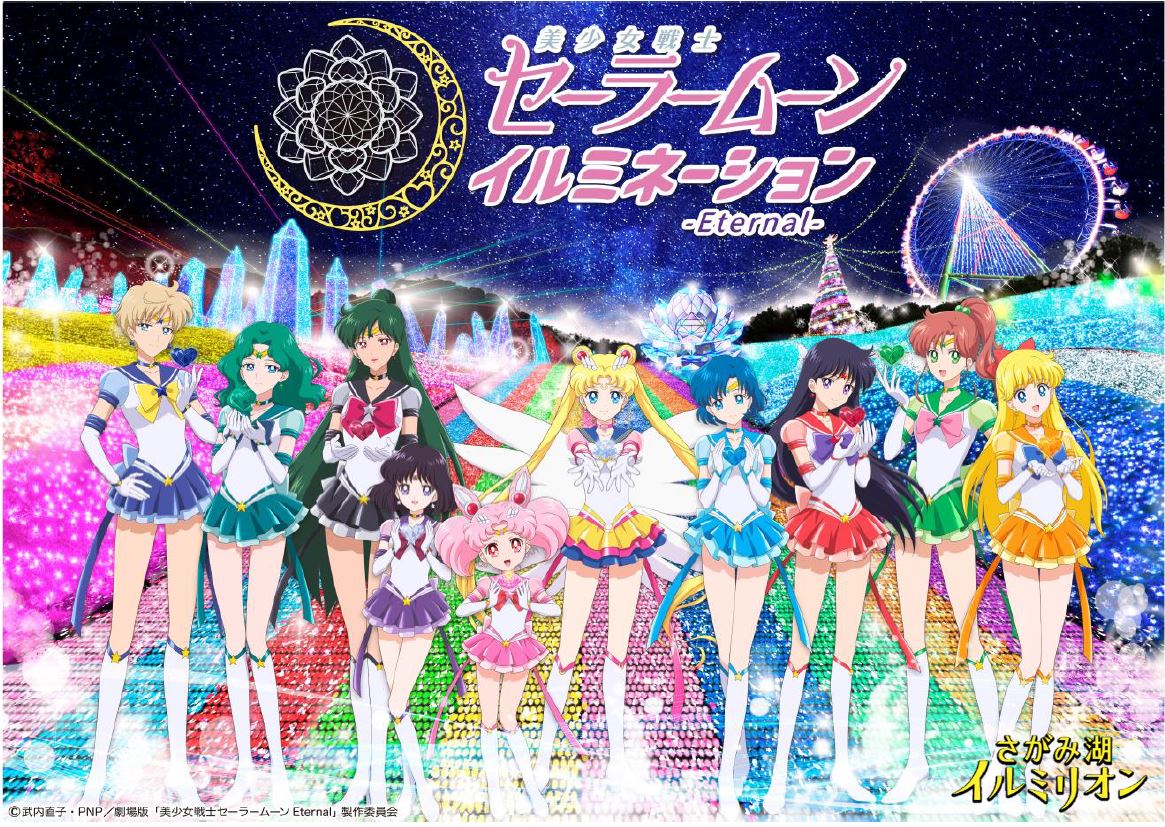 One of the best ways to enjoy Japanese winter is watching winter illuminations! Don't miss one of Japan's biggest winter illumination events which you can access from Tokyo only within 1 hour! SAGAMIKO ILLUMILLION is back 2021-2022 winter with a special collaboration with Sailor Moon!
▽Check the latest information about SAGAMIKO ILLUMILLION!▽
---
The winter illumination event "SAGAMIKO ILLUMILLION (さがみ湖イルミリオン) " is held annually at Sagamiko Resort Pleasure Forest in Sagamihara City, Kanagawa Prefecture since 2008. This is one of the biggest winter illuminations in Japan, using approx 6 million colourful LED lights and it's counted as one of Kanto Region's three greatest winter illuminations along with Ashikaga Flower Park and Enoshima Jewel of Shonan since 2018.
SAGAMIKO ILLUMILLION is celebrating its 13th anniversary in 2021–2022 winter and will bring us some excitements, the new area "Sailor Moon Illumination -Eternal-" collaborating with the Sailor Guardians.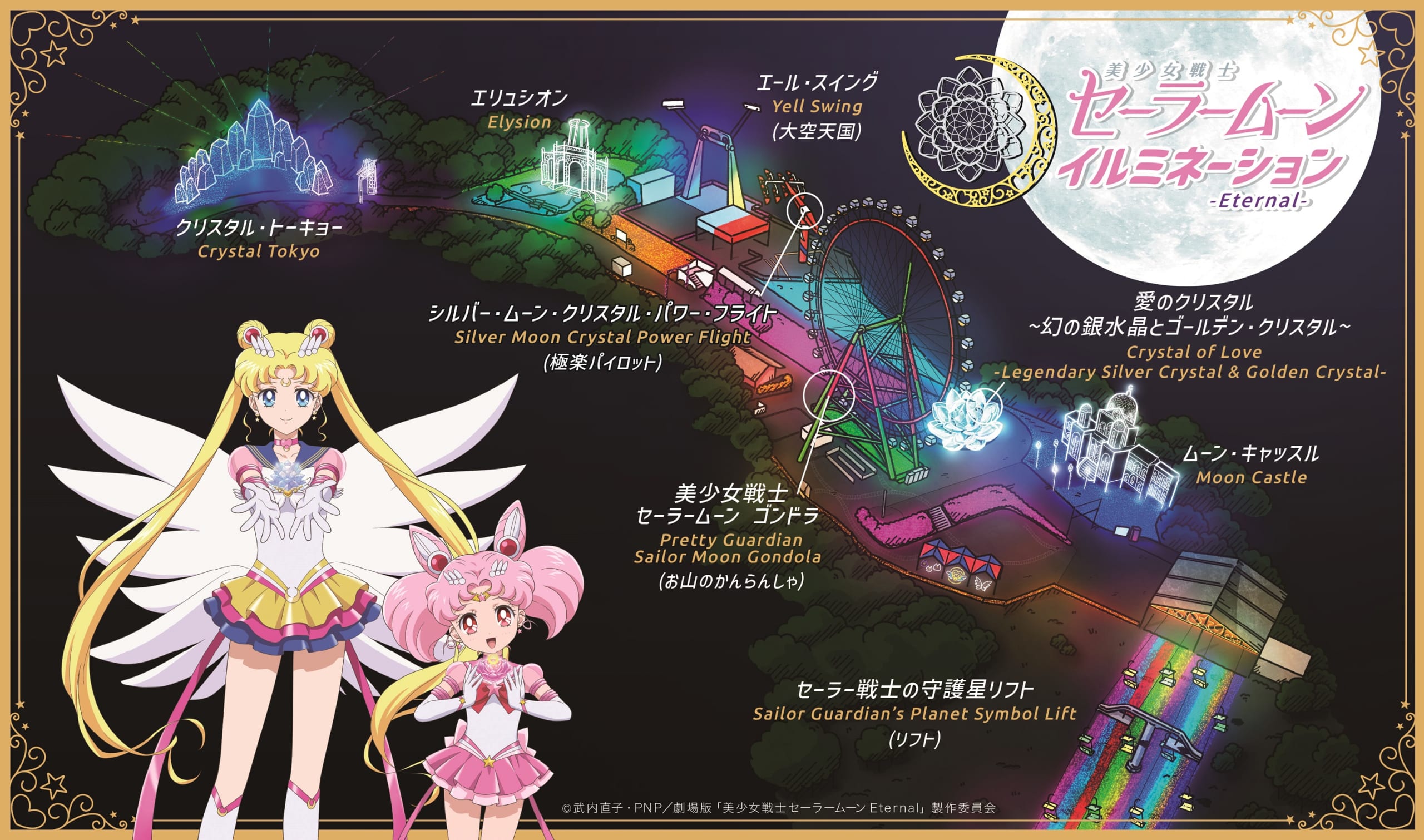 The Sailor Moon Illumination area creates the world view of the animated film Sailor Moon Eternal with the colourful lights inspired by the Sailor Guardians' themed colour. There are plenty of photo spots such as the Golden and Silver Crystals and the 4m tall Elysion.
During the event period, you can enjoy a special menu collaborating with Sailor Moon at the restaurant Wild Dining. When you order from the food menu, you will receive an original luncheon mat and when you order from the dessert and drink menu, you will receive an original coaster (while stocks last).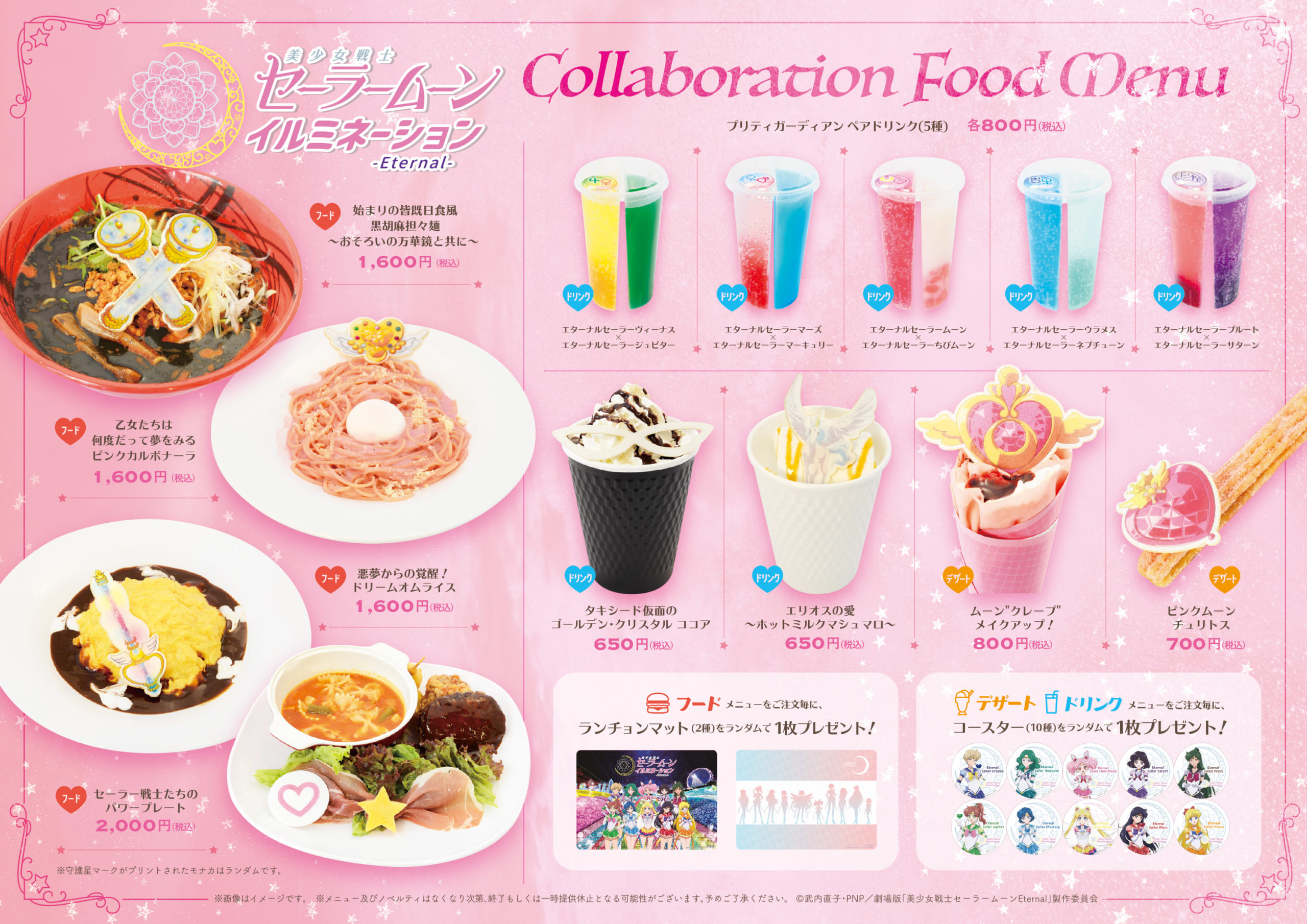 Original merchandise will be also available at the shop Pleasure Station, including keyring, clear file, towel, pouch and tumbler. When you spend over 3,000 yen on shopping, an original shopper will be given as a gift.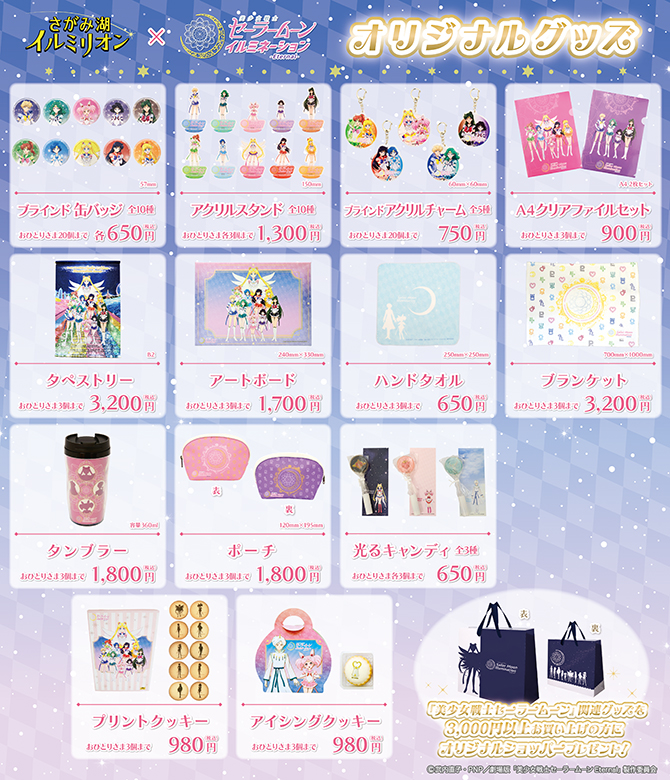 The 40,000 square-meter vast illumination area of SAGAMIKO ILLUMILLION is divided into 10 zones with different themes, and displays dramatic and spectacular illuminations with 6 million LED lights. Additionally, there are immersive type illuminations such as the Rainbow Lift, the 250 m long lift taking guests to a journey over the rainbow of lights, and the Light Ferris Wheel standing at an altitude of 370m.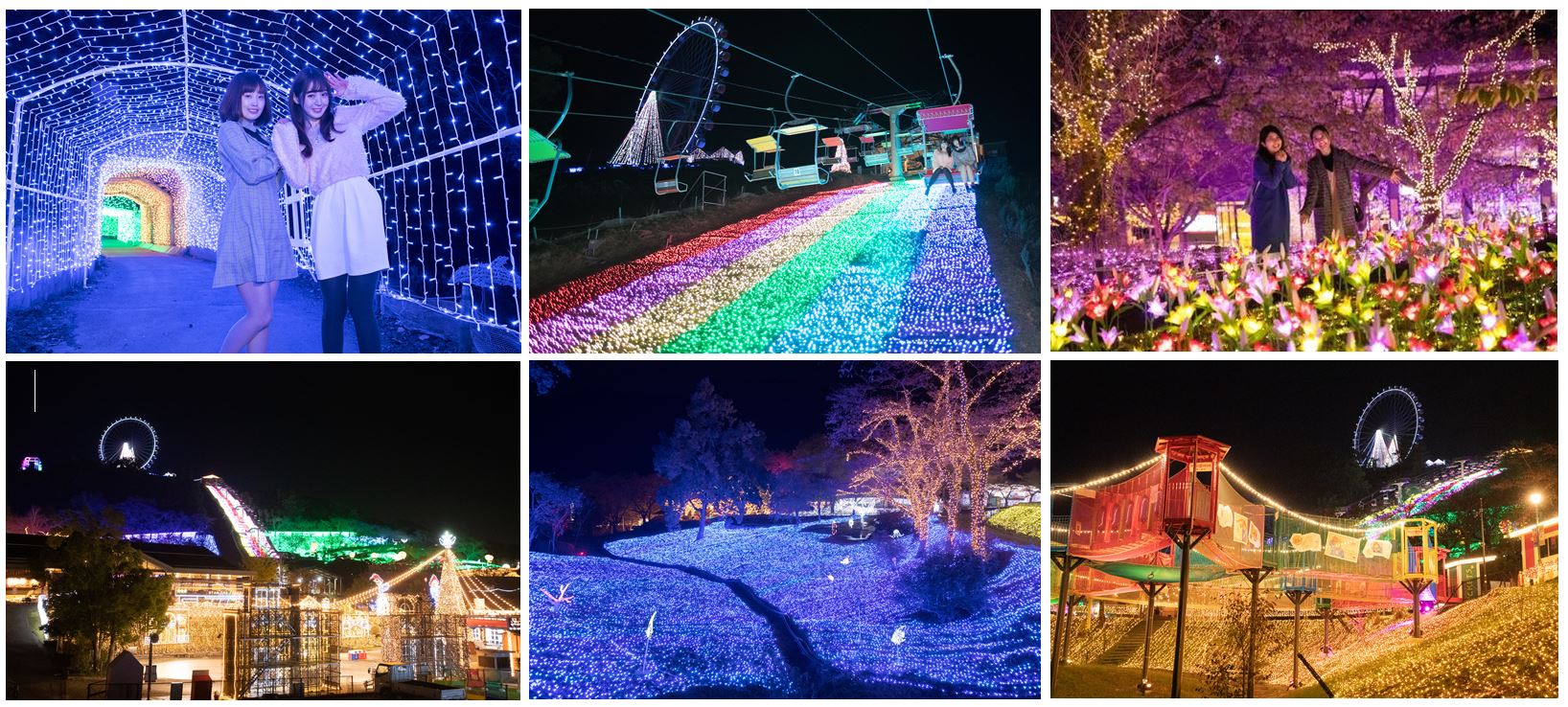 SAGAMIKO ILLUMILLION is held for about 6 months from 13 November 2021 to 3 April 2022, and the illuminations are lit up after daily after 4pm. Sagamiko Resort Pleasure Forest is an amusement park where visitor can enjoy their attractions in day time and stay after dark to enjoy the illumination. The 2 ha park offers a variety of attractions, rides, athletic play field in the forest and day-use Onsen facility. It's a great place for a day trip from Tokyo and spend a whole day by playing in nature.
With spectacular light displays and the new Sailor Moon Illumination, SAGAMIKO ILLUMILLION is definitely a must-visit winter destination in Japan in 2021–2022 winter!
---
-SAGAMIKO ILLUMILLION
Access: Take a Kanachu Bus from Sagamiko Station (JR Chuo Line) and get off at Pleasure Forest Mae Stop
Date: 13 November 2021 to 3 April 2022
Hours: 16:00~21:00
Website: http://www.sagamiko-resort.jp/illumillion/
Don't miss the most spectacular winter illumination event near Tokyo! Sagamiko Illumillion is definitely the best instagram-worthy winter event in Kanto area 🙂 For more great photo spots around Tokyo, you may wanna check out these articles below, too!
▽Related Articles▽
▼Editor's Picks▼
---