Okinawa Itinerary for 7 Days
Best things to do in Okinawa main island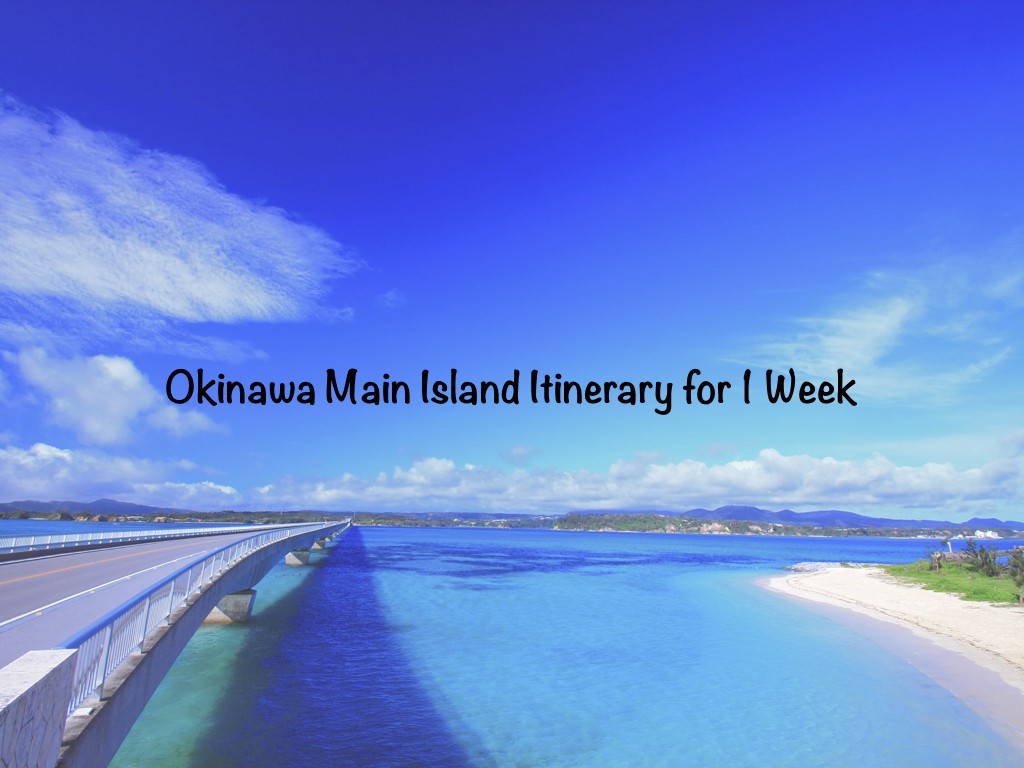 This 1 week itinerary includes all things to do in Okinawa Main Island, so it's especially for first timers. Why is Okinawa so popular destination? Transparent ocean, the blessings of nature, urban-escape remote islands, another Japanese food, the one and only culture and history. All Okinawa's "treasures".
How should you move around Okinawa?
A rental car is highly recommended. Monorail is available in the center of Naha city (from Naha Airport to Syurijo Castle), and buses run to major sightseeing spots.
However, car will help you to freely move over whenever and wherever. Not a few foreign tourists drive a car in Okinawa. It's easier for anyone to drive in Okinawa due to smaller amount of traffic and broader roads. Don't forget to bring your international driving permit.
▼3 Days Plan in Okinawa for short-trip visitors!!▼
Day 1–3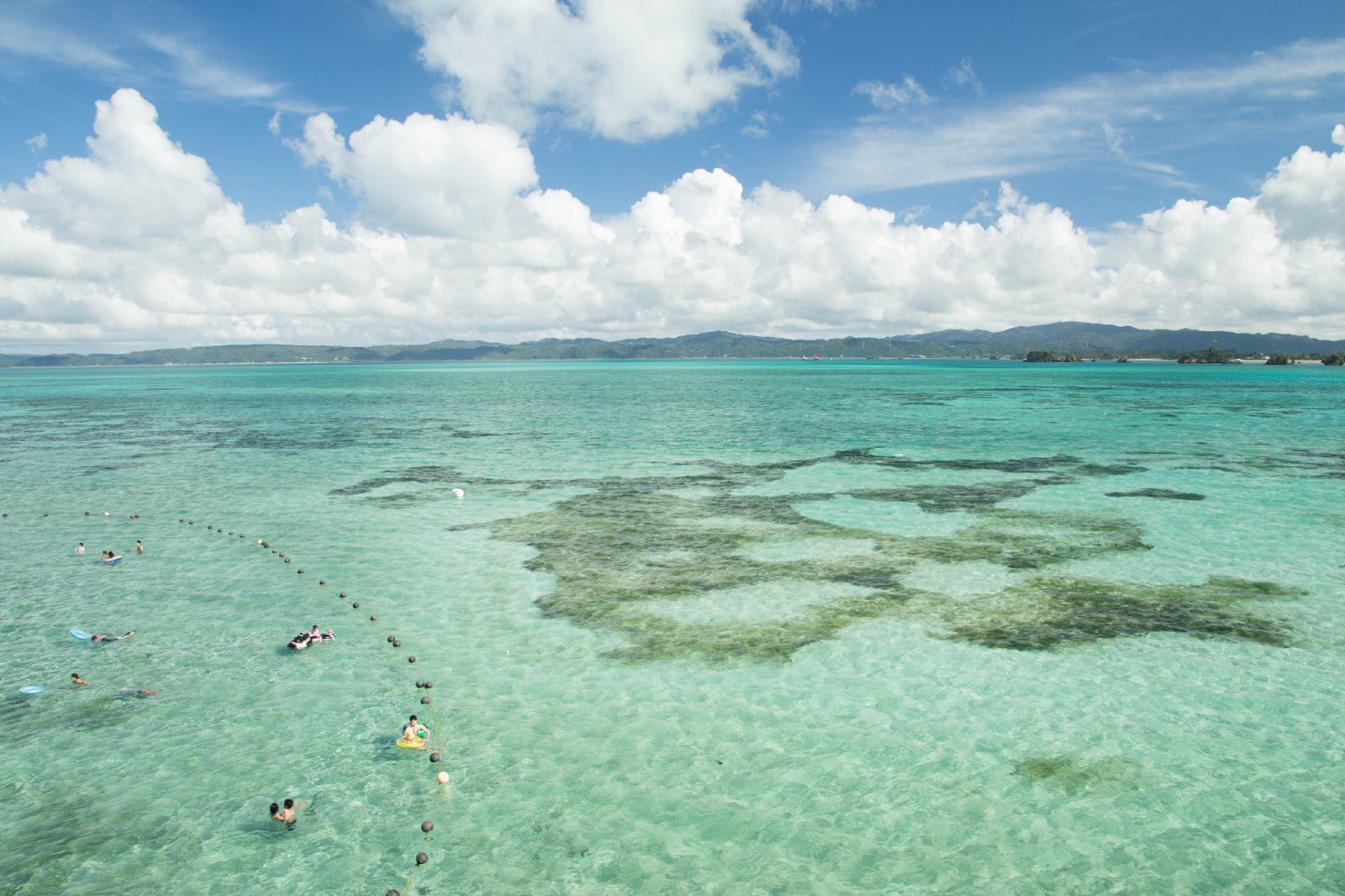 Just after arriving at Naha Airport, let's go picking up your hired car near the airports.
On the day 1 to 3, travel from midland of the main island to north area. Kourijima Island (古宇利島) is a remote island located in the north west of Okinawa. It's accessible from Main Island by car, connected with about 2 km bridge over the emerald green of the ocean. This is the best chance to take a photo at one of the most photogenic spots in Okinawa. Lunch at cafes in Kourijima Island with ocean view is recommended after enjoying the beach.
Nakijin Castle Remains (今帰仁城跡) is a must-see sightseeing points to learn Okinawa's history from the 13th century. It was a castle where the Ryukyuan Kingdom (old Okinawa) governor lived.
Churaumi Aquarium (美ら海水族館), situated near above two spots, is one of the most popular and largest aquariums in Japan. The highlight is 8.7 m long whale sharks in the gigantic tank.
If you don't have a car, this is an option to travel in Okinawa: a Full Day Tour to Churaumi Aquarium and other Highlights of Okinawa→
Aren't you interested in tropical fruits in the southern island. Nago Pineapple Park (ナゴパイナップルパーク) offers a chance to try fresh pineapples on the broad pineapple field.
Viewing the beautifully blue East China Sea on the cliff of raised coral reef at Cape Manzamo (万座毛). At sunset, you will be a witness of the amazing scenery.
If you want to feel the special culture mixed with Okinawa and the U.S., how about dropping by Mihama Amarical Village (美浜アメリカンビレッジ). It's an entertainment complex themed on America. There are lots of stores to get unique souvenirs and restaurants to have various Western food.
What's Okinawan food like?→
Day 4–5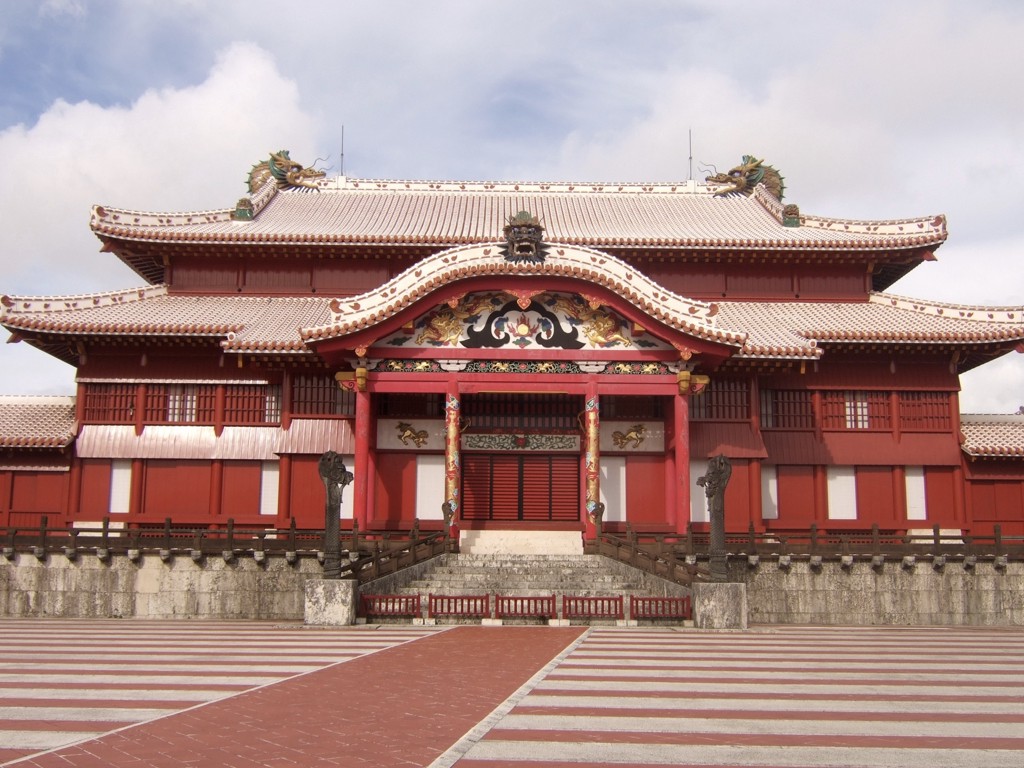 Head to the southern part of Okinawa on the next 2 days.
Okinawa Peace Memorial Park (沖縄平和祈念公園) is located on the hill of Mabuni, Itoman city where the battle in Okinawa took place during WWII. You can experience of viewing the beautiful coast line and learning the history in the museum.
Shurijo Castle (首里城), one of the Okinawa's symbols, was the center of Ryukyu Kingdom in the aspect of politics, diplomacy and culture during 1429 to 1879. This area has prospered with unique culture inspired by Japan, China and south-east Asia. The architecture of the castle represents the culture. (*Important Notice: Due to the fire, Shurijo Castle Park (including its facilities) is temporally closed since 1 November 2019.)
Okinawa World (おきなわワールド) is the Okinawa theme park. There is the old town filled with Okinawan style traditional houses with red-tile roof and the 5 km long limestone cave. The theme park also provides various entertainments such as Okinawa traditional dance performance Eisa and exciting Habu sneak snow.
For beach seekers, Hyakuna Beach (百名ビーチ), the most relaxing and quietest beach in the south part of Okinawa, is a must-visit natural beach. The beach is mythically believed as the land where Amamikiyo, who created Ryukyu (old Okinawa), landed. Next to the beach beyond rocks, Miibaru Beach (新原ビーチ) is located. It's an activity beach especially for family.
▽5 Best Beaches in Okinawa▽
With a local guide, enjoy exploring south Okinawa's nature and history on a bus tour?→
Day 6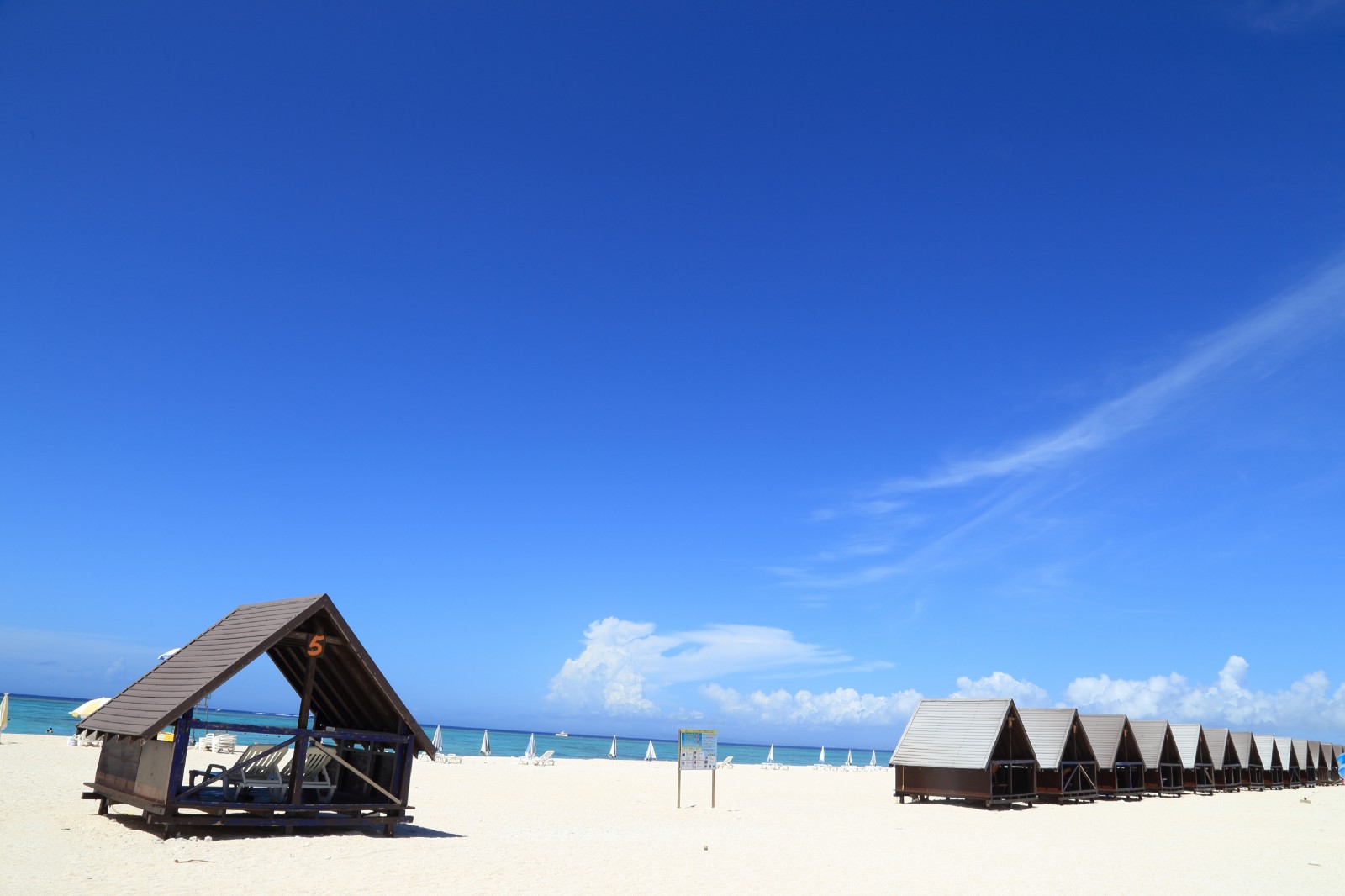 Spare all the day to fully enjoy just spacing out at the remote island Nagannu Island (ナガンヌ島). It takes less than 30 mins to get to Nagannu Island from Naha by ferry. It was a desert island until 2011, so untouched nature remains. You can see the breathtaking contrast between ocean's emerald green and coral sand's white.
Snorkeling and diving are must things to do there. How about playing with tropical fish like "Finding Nemo". The ferries run a couple of times a day, so please check the schedule in advance.
▽More remote islands near the Okinawa main island▽
Returning to Naha from Nagannu Island, take the sunset or night cruising tour with gorgeous dinner→
Day 7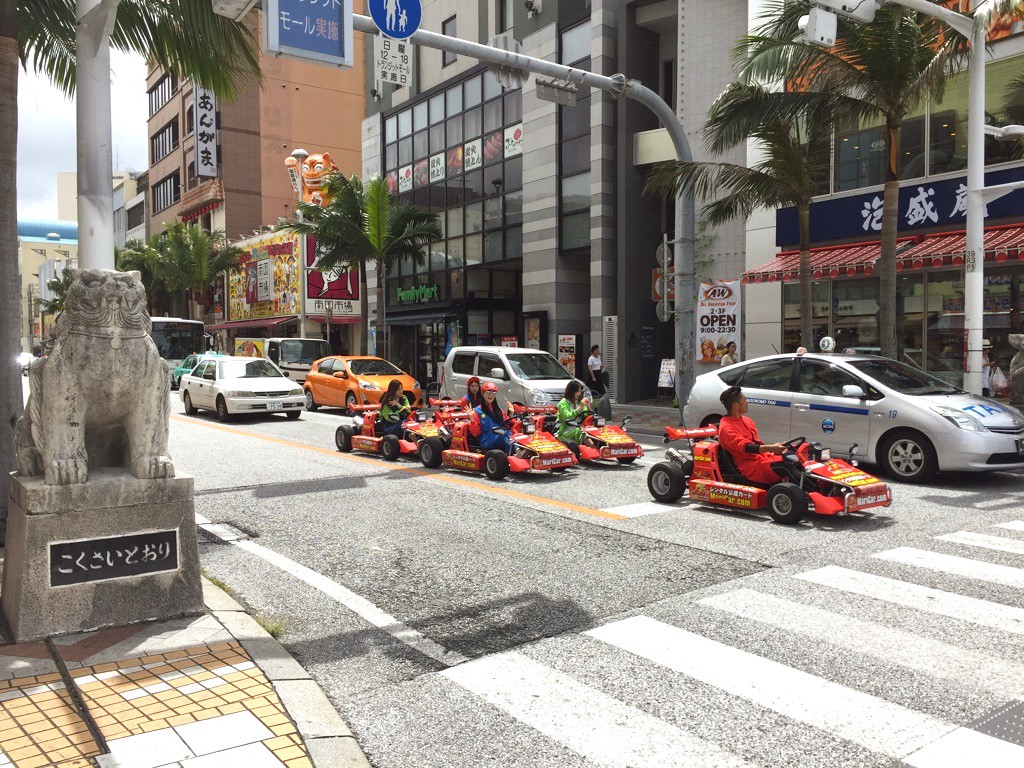 What should you do on the final day of your 1 week trip? Don't you forget to buy in souvenirs? Let's spend the day in shopping as you want until your flight. Three spots are recommended to shop near Naha Airport.
At first, T Galleria by DFS, Okinawa is a paradise for luxury brands. The mall has a large selection of products. You can purchase your favorite items duty-free!!
Kokusaidori Street (国際通り) has no shortage of Okinawa's souvenirs from snacks and alcohols to T-shirts and accessaries. Awamori Sake (Okinawa's original Japanese sake) and Shisa figurines are the most recommendable for you and your family. Numbers of shops are lined along the street.
After returning your rental car and going back to Naha Airport (rent-a-car companies basically take you to the airport by shuttle bus.) This is the last chance to get Okinawa's souvenirs you missed. There are most major items sold on the 2nd floor of the airport BEFORE the security check.
<<MAP>>
I couldn't be happier if you feel like traveling Okinawa for this article. It's totally worthy to visit Okinawa once in your life since Okinawa is not like Japan or any other countries. You are also almost guaranteed that you can get relaxed far from busy days with local people's friendliness and kindness, quiet beach and nature. For more information about Okinawa, check the articles below.
▽Related Articles▽
▼Editor's Picks▼
<<Special Offer Exclusively Available for My Readers>>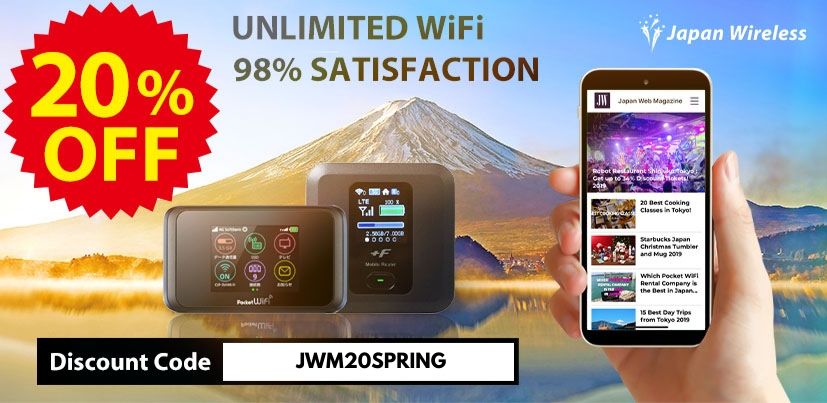 Place your order HERE with a special price!!
---