My Experience in the Quarantine Hotel upon Arrival in Japan
Re-entering Japan in Covid time: My first-hand experience in the mandatory hotel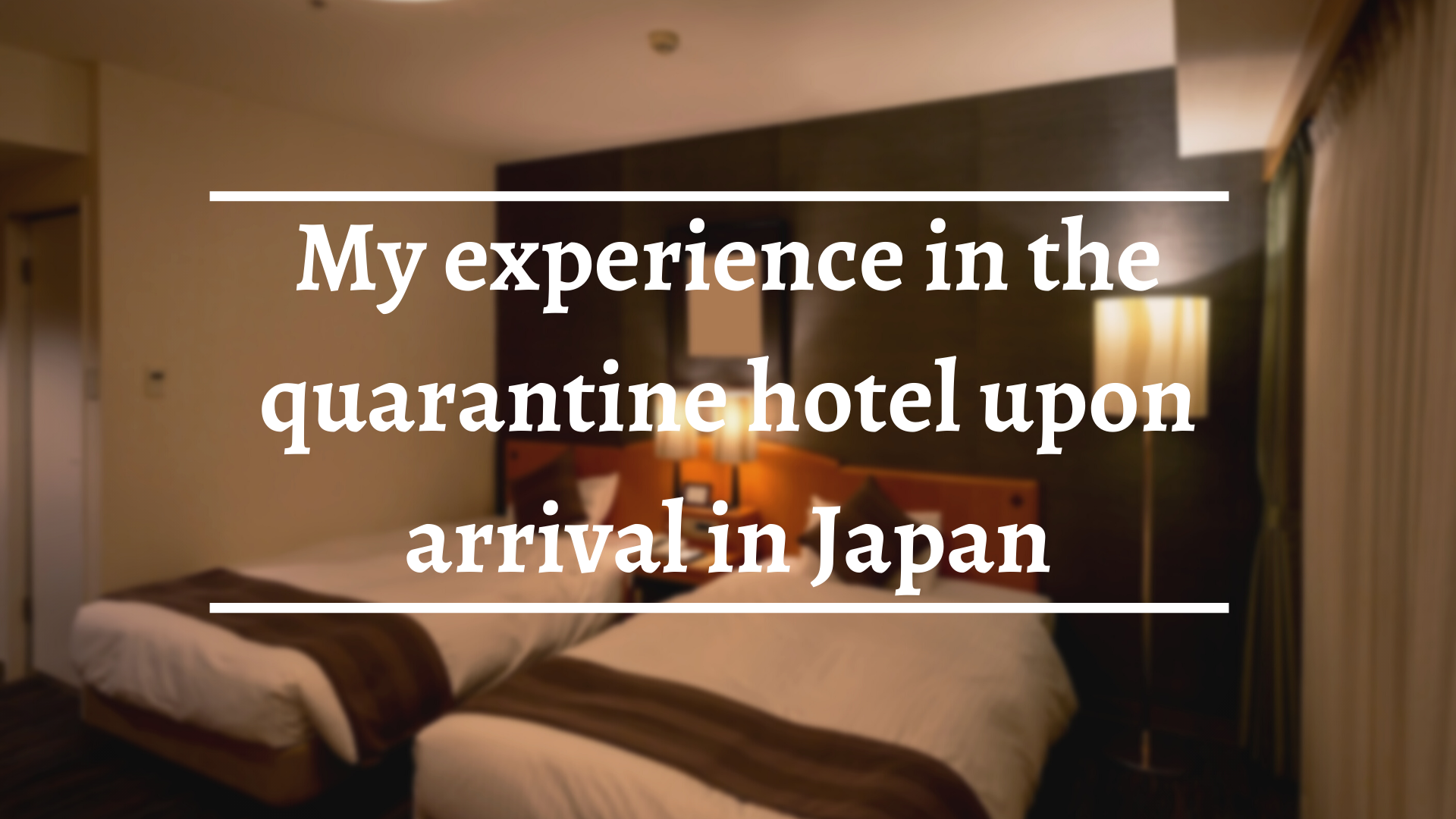 Since the appearance of the new covid-19, Japan has had a very strict border policy, remaining closed to the world. Only foreign residents and nationals are allowed to enter the country. But they must follow a fairly strict process and rules, especially since April last year. These measures had begun to ease a bit in November, but the emergence of the omicron variant prompted the newly elected Prime Minister Kishida to reintroduce restrictions. These measures include a mandatory quarantine of 10 days upon arrival in the country. Depending on your country of origin, part of this mandatory quarantine is in a place designated by these authorities (usually in a hotel).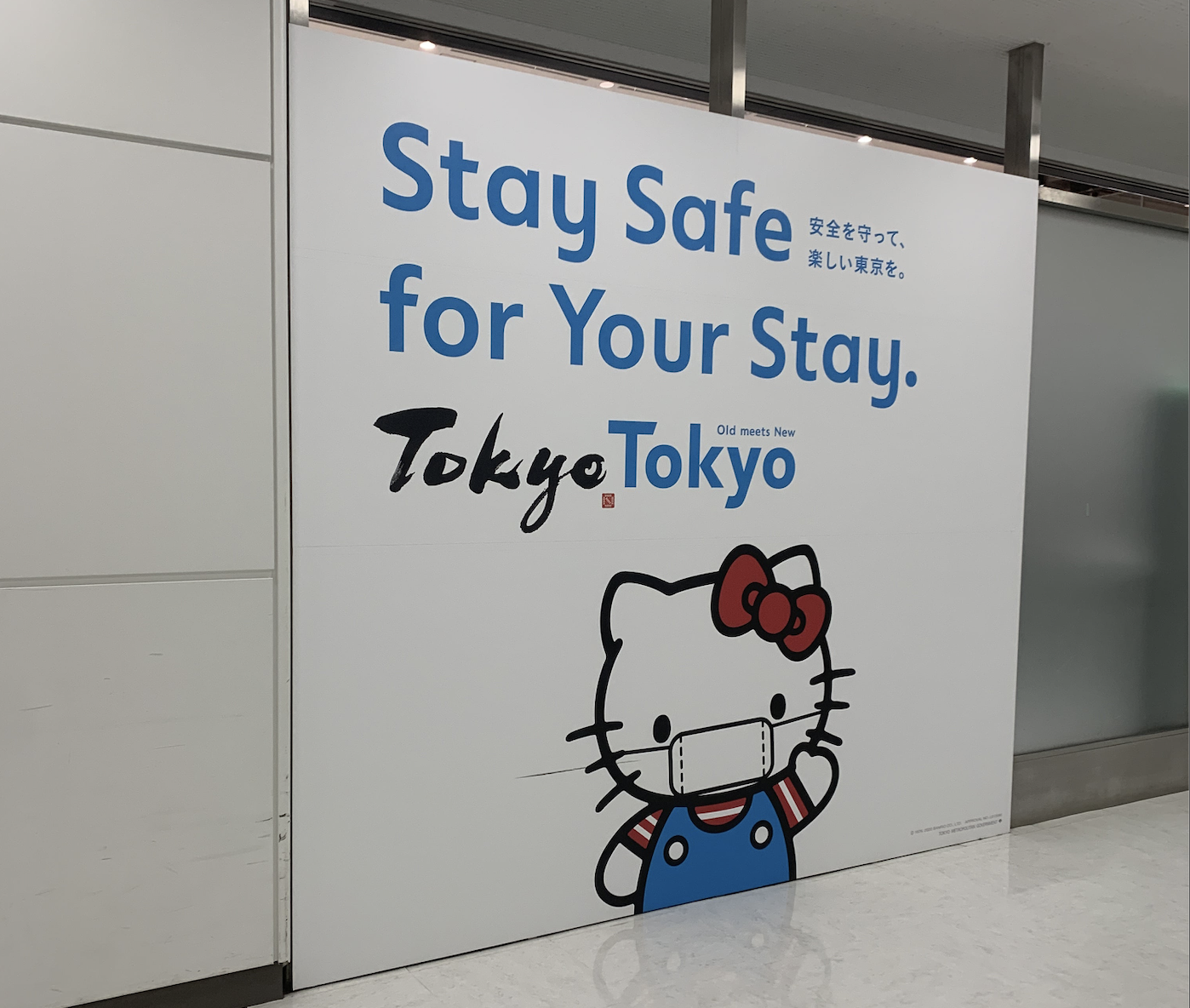 How many days do you have to stay at the hotel depends on the country you come from or the countries you have visited. It can be 3, 6 or 10 nights. In the case of people who only have to do spend 3 nights, on the morning of the fourth day a saliva PCR test will be performed. If this test is negative, then they can go home and finish the quarantine there (the other 7 days left). People who must spend 6 nights at the hotel will do the PCR test on the morning of their fourth day as well and then on their last hotel day. And the same with the 10 days in the hotel. Every 3-4 days a PCR test is performed.
If you want to know how many hotel days you have to spend depending on the country of departure, I recommend you to take a look at this article with the list of countries and the corresponding hotel days.
I have personally gone through that experience twice. The first one in early August 2021 and the second one now in January 2022. The first time I got the Toyoko Inn hotel near Narita, but the second time it was an APA in Ryogoku. In my case both times there have been 3 days in a hotel, so in spite of the bad, I consider myself lucky.
But even if it's "only" 3 days, being honest it wasn't a pleasant or fun experience. The first time was a little better than the second for a variety of reasons, but neither went well. Being locked up for 3 days in a small hotel room where you can't even open the windows (it's forbidden to open the windows) is suffocating. So I'm sorry if maybe this isn't going to be a fun or interesting article, and it might put you off a bit, but if you read it to the end I will also give some tips of things I learned in my experience that can help you make your stay a bit better.
The first thing to put in context is that both times I arrived at Narita airport, the process was extremely long. About 6 and a half hours the first time, and 10 hours the second time. There are many things that I think could be improved in this process, but this isn't the place to talk about it. Maybe if you are lucky and for example you land in Haneda, the process takes only 3 and a half hours, as it has happened to some friends and acquaintances. In that case it's more bearable, but the truth is that after a trip of almost 20 hours in my case, having to wait another 10 hours at the airport isn't pleasant. You arrive tired, they put you in an unventilated room with a lot of people and you have to wait sitting on a chair. And when you finally go to the bus to go to the hotel, it's very late. This last time I arrived at Narita at 17:30, and I didn't get into my hotel room until 3:30 in the morning. You can understand that I wanted to sleep the most. But sleep is a luxury that you aren't going to have in this kind of hotels (unless you are a deep sleepers).
When you arrive at the hotel you go to a table to do the check in with the staff of the hotel. They will ask you about your diet (there's a vegan or halal options for example) or if you have allergies, explain the rules and assign you a room. They also give you a thermometer. You have to take your temperature every morning around 8 in the morning and report it in a medical questionnaire accessed through a QR code (they will give you a paper with the QR code and the necessary explanations so don't worry about this). Also at the airport you have to register your data in an app called MySOS. Once you arrive at the hotel you have to press the "Check in" button and then the "I'm here" button so that they can verify where you are. Every day you have to fill out a medical questionnaire every day during morning time and you will be receiving 2-3 notifications to confirm where you are at random times of the day. They will call you also every day at random times.
In summary, you do two medical questionnaires, one at 8:00 am through a QR code and another at 11:00 am-12:00 pm through the MySOS application.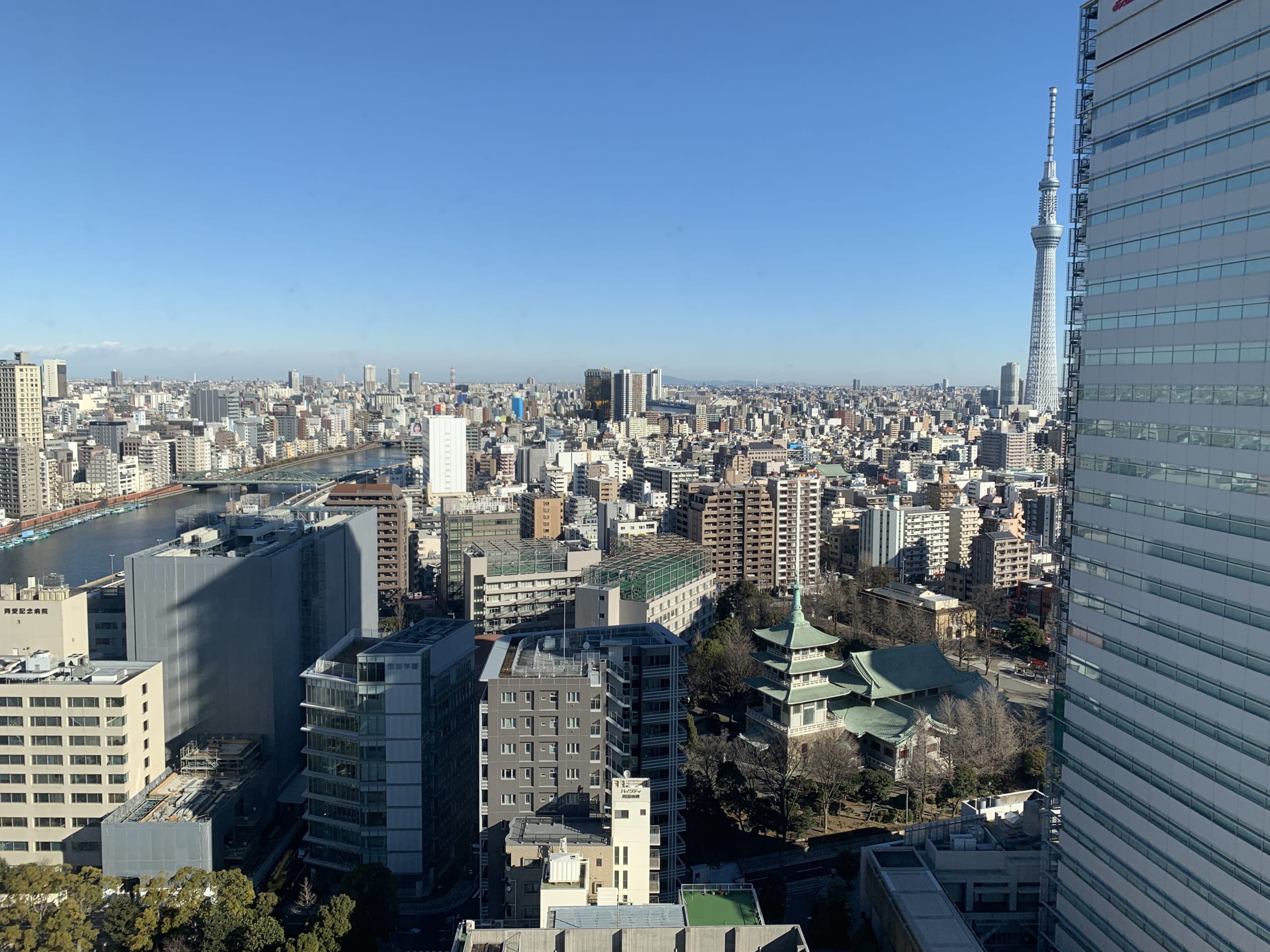 Then in the morning you are awakened by announcements over loudspeakers coming from a system located in the ceiling of the room. No one explained this to me and the first day the first morning I almost had a heart attack when I started listening to the announcement (it seemed like being in jail or that something had happened …). The first announcement is at 6:40 in the morning…for those who have to take the PCR test that day. And once the first ad starts, you have several ads in a row all morning long that don't let you rest. Between 08:00 and 09:00 you have a reminder that you must take your temperature and report it by doing the medical questionnaire, an announcement that they begin to distribute breakfast and then another announcement when the breakfast is ready in the door. There are similar announcements at 11 a.m. and 12 p.m. for the noon meal (they announce when they start to distribute and when they finish) and then at around 5:00 p.m. / 6:00 p.m. for dinner.
And speaking about the food, that was another of the things that made me crazy. The bentos are left hanging on the door and you have to go out and collect it. Then when you finished, you have to put the garbage in the bag and put the bag back hanging on the door for them to take it away. The first problem is that the food is at room temperature or sometimes even a little cold (especially now in winter from the time they start delivering it until they tell you that you can pick it up, it gets cold quickly). The second problem is that if you choose the 'normal' menu you are probably going to have rice at almost every meal. Rice with meat or with fish, or any other side dish, but rice. For breakfast, lunch and dinner. Only once at breakfast I got anything different. I've lived in Japan a total of 5 years now, and I can eat rice and I like it, but not 3 times a day for 3 days in a row.
So between being cooped up and the lack of sleep I also ended up losing my appetite and hardly ate anything in those 3 days. But to give you some hope: the first thing is that not in all hotels the meals are the same. I have seen menus of friends in other hotels that were catered and had much more variety (salad, udon, meat, etc) than I did. And even if you are unlucky like me, here are two little tips that can help you: the first is to try changing the menu for some of the 'special' ones, such as vegetarian or halal. As it's less frequent (less people ask for it), the bentos are more carefully prepared and there is more variety. A friends of mine who stayed in a APA changed her menu to halal vegetarian or halal on the second day, and this was the result:
If that still doesn't convince you, what I did especially the first time in summer was to bring some snacks and allowed food from my country with me. That way I could eat something until I was free from the hotel. Also, if the hotel is in Tokyo, you are also allowed to order food from Uber Eats or have your family and friends send you something. However, if it's something sent to you by family and friends, the hotel staff will first check the content. But based on the experience of my friends, if you order from Uber Eats, it will be delivered to your room immediately (I think that ordering from Uber Eats is allowed in any hotel, but if it's a remote hotel like near Narita Airport, I heard stories that it took hours to bring the food so it arrives cold).
One last little tip about food in the hotel. Some of my friends and acquaintances have been quite creative and have come up with ideas like heating food by putting it in hot water in the bathtub for 1 hour or using the hair dryer in the bedroom😂. It's not the best solution, but it seems to help it to be less cold. If you want to try it, let me know how it works.
To put a positive point and because it is surely something that many of you are wondering: this whole process is free. You don't have to pay for the hotel or meals. So compared to other countries that force you to stay even two weeks in a hotel paid out of your pocket, the case of Japan isn't so bad.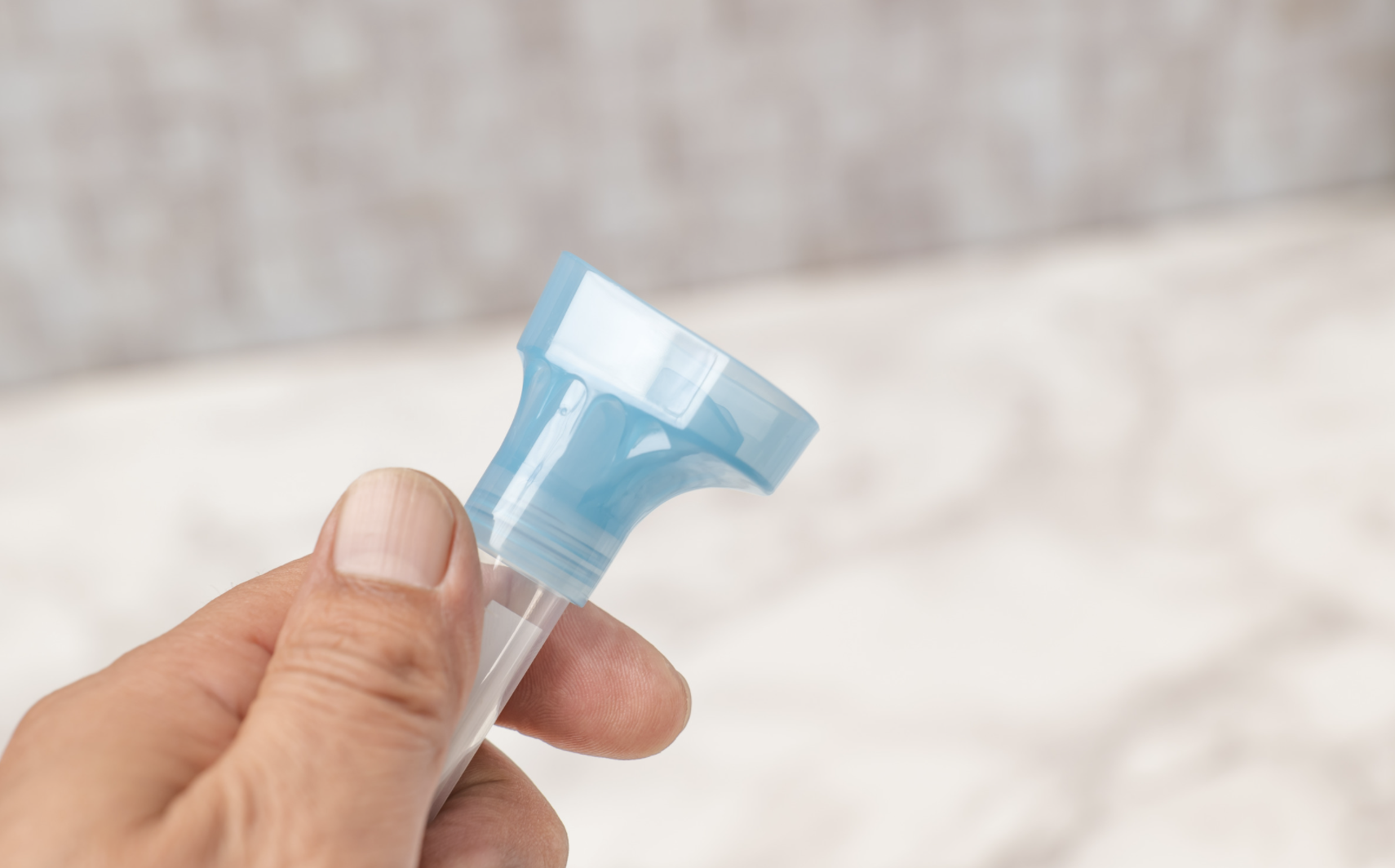 On my last day at the hotel I did a PCR test in the morning at 6:45 am and at 1.30 pm they already told that the result was negative and I was able to take the bus back to the airport! Freedom!! (you still have to quarantine at home but it is much better than being in a hotel room).
A small word of warning if you have to book a private shuttle service from the airport to your home. Although on the first day I was told the bus would leave at 4:00 pm, then suddenly they called me at 1:30 pm and told me to get everything ready as my bus was leaving at 2:00 pm. So better if you book a little earlier or a flexible service. And yes, I know that many of you are wondering if it's mandatory to return to the airport or if you can ask to be picked up from the hotel directly to your home, and unfortunately the answer is that you MUST to go to the airport where you arrived (whether Narita, Haneda or any other) and from there rent a private car or a shuttle service. It's one of those rules that makes no sense and if your hotel is in Tokyo it's a huge waste of time. But as of today, this rule hasn't been changed.
If you need a private transportation service from Narita or Haneda airport to your home, our affiliated company has one of the best prices and they serve in English.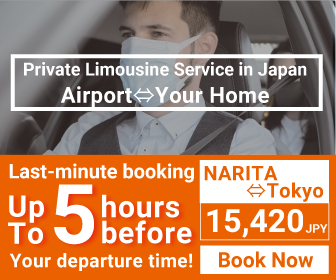 And if you want to know how is the complete process of re-entry in Japan (from the departure in the country of origin to finish the quarantine at home), this summer I made this other article explaining ALL my experience in the process.
Quarantine can be quite boring. If you need ideas on what to watch or read during your confinement, these articles can help!
▽Related Articles▽
▼Editor's Picks▼
---