Homyo-ji Temple Cherry Blossoms
Best Places to See Cherry Blossoms in Tokyo: Hōmyō-ji Temple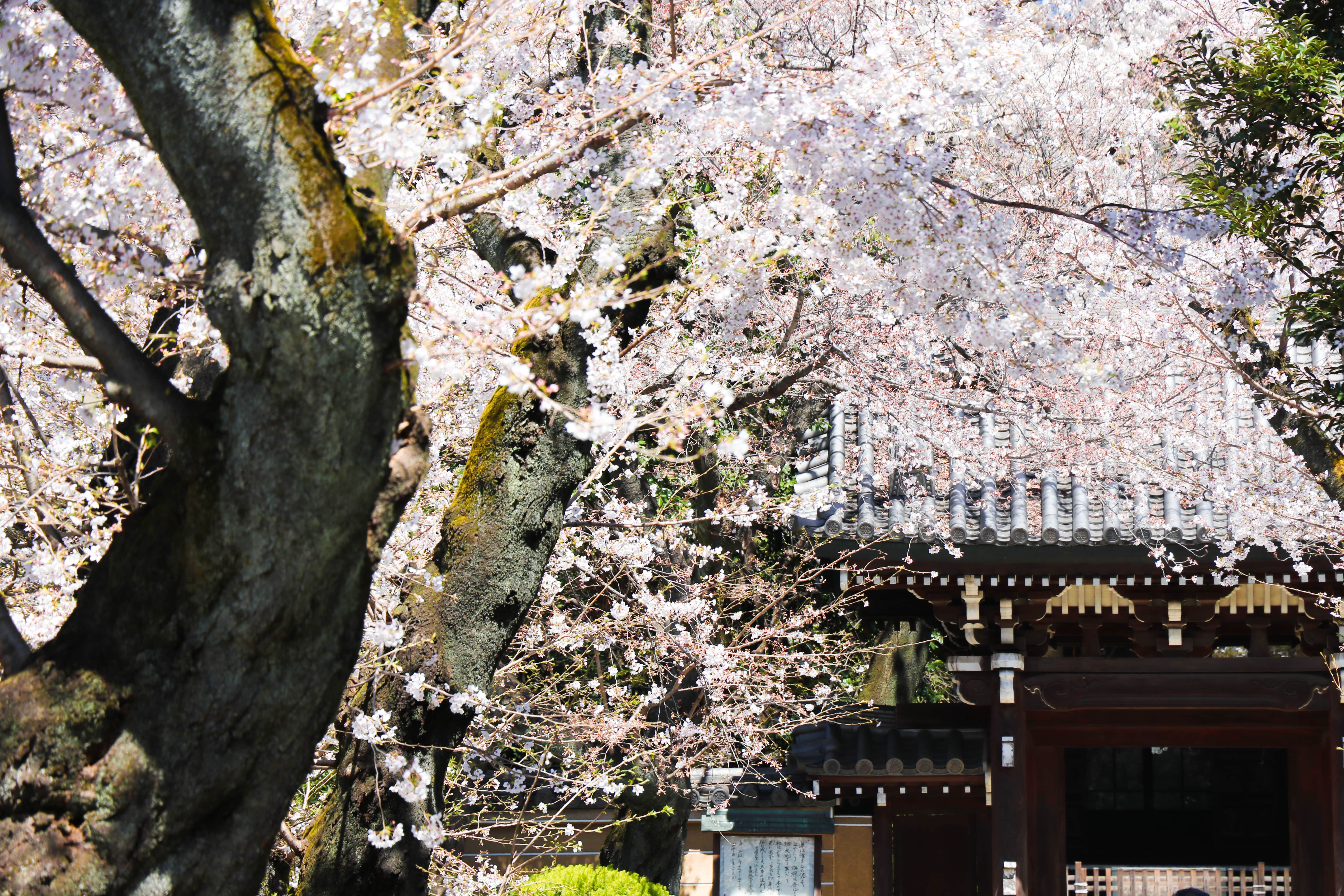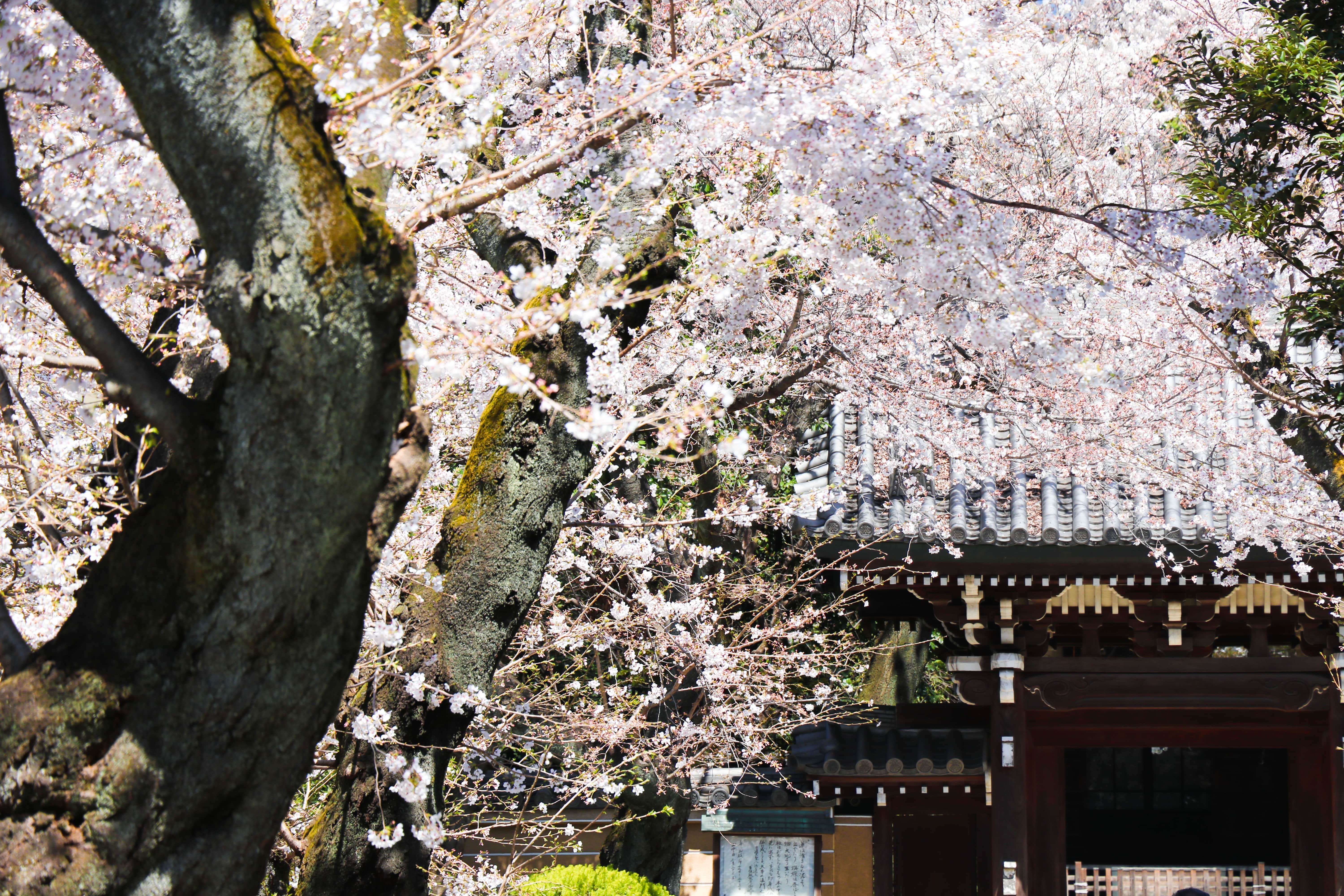 Homyo-ji Temple (法明寺) in a temple located in Ikebukuro area. It's considered by the Japanese as one of the best places to enjoy cherry blossoms in Tokyo. The temple entrance has a short but pleasant walk surrounded by cherry blossoms and offers a beautiful view with the contrast of cherry blossoms and a traditional Japanese temple. You can see some neighbors sitting painting or taking pictures.
Unlike places like Ueno Park or Shinjuku Gyoen, Homyo-ji Temple is a place less known by tourists and even by many Japanese. And although it's located in the center of Ikebukuro, very close to the station, it's an area that isn't very frequented and you don't have the feeling of being in one of the most bustling neighborhoods in Tokyo. So it's the perfect place to enjoy a calm atmosphere and to be able to take beautiful photos, without the hundreds of people that there are usually in the most popular sakura spots in Tokyo.
In addition to the Homyo-ji Temple, there are other temples and shrines in the complex that you can investigate. Some are small but very pretty, and you can also enjoy the cherry blossoms view!
Homyo-ji Temple is located really near to the center of Tokyo, easily accessible on foot from JR Ikebukuro Station within 10 minutes. JR's famous Yamanote loop line stops at Ikebukuro, so it's convenient to get to from almost any of Tokyo's popular neighborhoods like Shinjuku, Ginza, Akihabara or Shibuya where most hotels usually are. And although it's not a famous neighborhood among tourists, Ikebukuro is one of the liveliest places in Tokyo and where many Japanese people go out to have fun since it offers a wide range of leisure options like restaurants, shops, karaoke, etc. So you can enjoy all that the area has to offer before/after seeing the beautiful cherry blossoms at the temple.
MAP: https://goo.gl/maps/XV3CGAqXNRM5H1Uh7
Access: from JR Ikebukuro station, east exit walking approx. 10 mins / Shinjuku-Gyoenmae station, exit 1 walking approx. 5 mins
Best time to visit: late March to early April
If you are planning to visit Homyo-ji Temple, you may wanna check out more points of interest in Ikebukuro area, too!
▽ Related Article▽
▼Editor's Picks▼
---