GU x Pokemon Collection Winter 2022
GU and Pokemon to Collaborate for a New Collection in 2022 Winter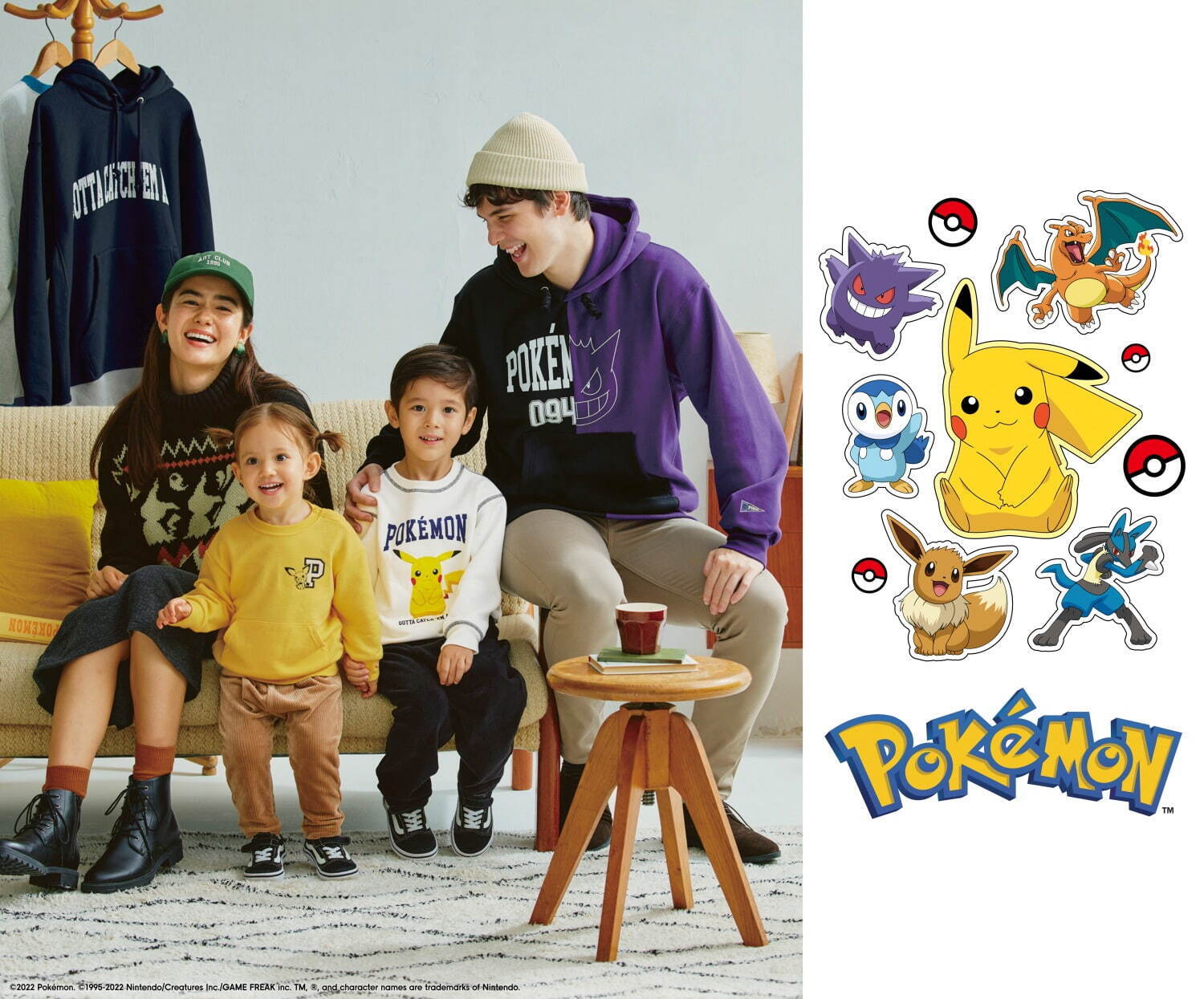 Collaborations between the famous Pokemon video game series and the popular Japanese fast fashion retailer UNIQLO and GU are already a classic in Japan as they are a guaranteed sales success. With the release of the two new Pokemon video games Scarlet and Purple, and the arrival of cold weather in Japan, GU has announced a new winter collection in collaboration with Pokemon!
For those not yet familiar with GU, is a clothing brand focused on a younger audience than UNIQLO. While UNIQLO generally has a more elegant line of clothing with an adult vibe, GU's not only more affordable but also has more trendy clothes. In 2022 Winter, GU is teaming up with Pokemon for a new adorable and cool collection!
The GU x Pokemon winter collection has many different models and colors, from sweaters and sweatshirts to pajamas and underwear, including clothing for children and even babies. Choose the one that fits you best. Or as they say in Pokemon, if you are a true fan of the saga, get them all!
The collection will be available in mid-November. Want to see the original and cute Pokemom designs? Let's check them out!
WOMEN
▶ Sweater (1&2) and Sweatshirt Hoodie (3&4): 2,490 yen
▶ Sweatshirt Pullover: 1,990 yen
▶ Cardigan Set: 3,490 yen
▶ Slippers: 1,490 yen
▶ Pouch: 1,990 yen
MEN
▲ Left to Right
Sweater (pic 1&2) : 2,990 yen
Sweat Hoodie (pic 3): 2,990 yen
Sweatshirt Pullover (pic 4): 2,490 yen
▲ Left to Right
Sweat Hoodie (pic 1&2) : 2,990 yen
Sweatshirt Pullover (pic 3&4): 2,490 yen
▶ Boxer shorts: 590 yen
▶ Socks: 390 yen
▶ Lounge Set: 3,490 yen
KIDS
▶ Sweater & Pullover: 1,990 yen
▶ Pullover: 1,990 yen
▶ Lounge set: 1,990 yen
BABY
▶ Wet: 1,990 yen
The cute and exclusive GU & Pokemon Winter Collection 2022 will be released in GU online and in-stores in Japan from 18 November 2022, and available while stocks last. I'd predict that products will be quickly sold out, so make sure to pop by at your nearest GU store before it's too late!!
If you are still doubting, those who purchase two or more Pokémon items per account will receive a Piplup-designed laundry net as a free gift. Quantities are limited, so better run if you don't want to miss yours!
For further details, please check the special page GU official website: https://www.gu-global.com/jp/ja/feature/cms/pokemon-collab/all/
---
For more information on special collaborations related to Pokemon or other trendy animes and video games, you can check out these articles too!!
▽Related Articles▽
▼Editor's Picks▼
---