List of Disney Stores in Tokyo
Perfect Guide to All Disney Stores in Tokyo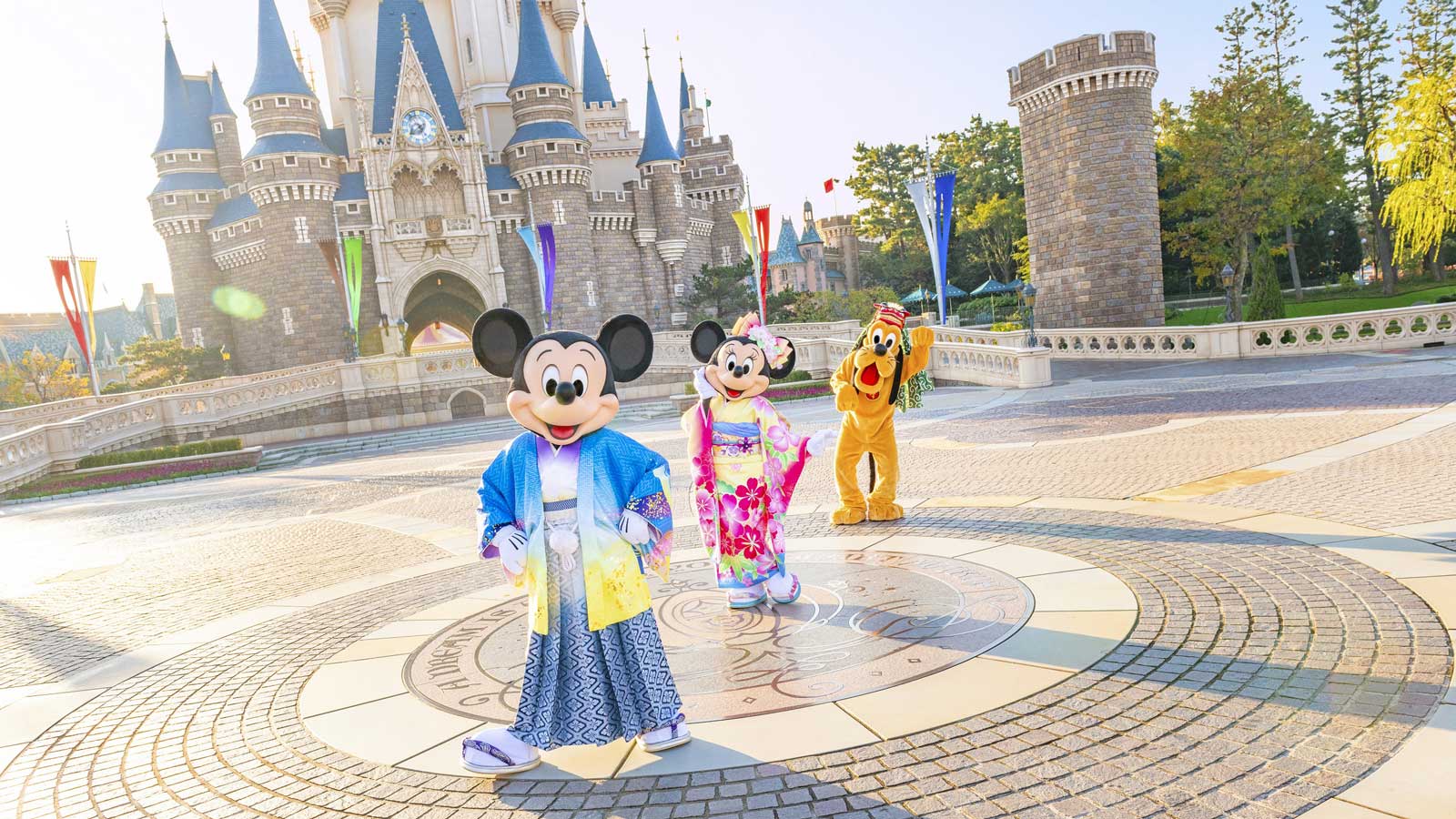 Have you been to Tokyo Disneyland and Tokyo DisneySea? They are the most popular amusement parks in Japan. From kids to elderly people, Tokyo Disney Resort has been loved all over the world since its establishment.
Sometimes we want some Disney items as gifts or we want to buy a ticket, nevertheless, we don't have time to go to the park. Don't worry about that. There are some Disney stores in Tokyo.
Disney Stores handle various items featuring Disney characters such as stationeries, daily necessities, and accessories. Some of them are only available in a particular shop. Others are exclusive goods that are collaborated with certain artists and are sold only in limited seasons. The interior and appearance of each shop make guests feel excited and remind them of the experience in the parks!!
Here is a list of Disney Stores in Tokyo. Let's have a look!!
Disney Flagship Tokyo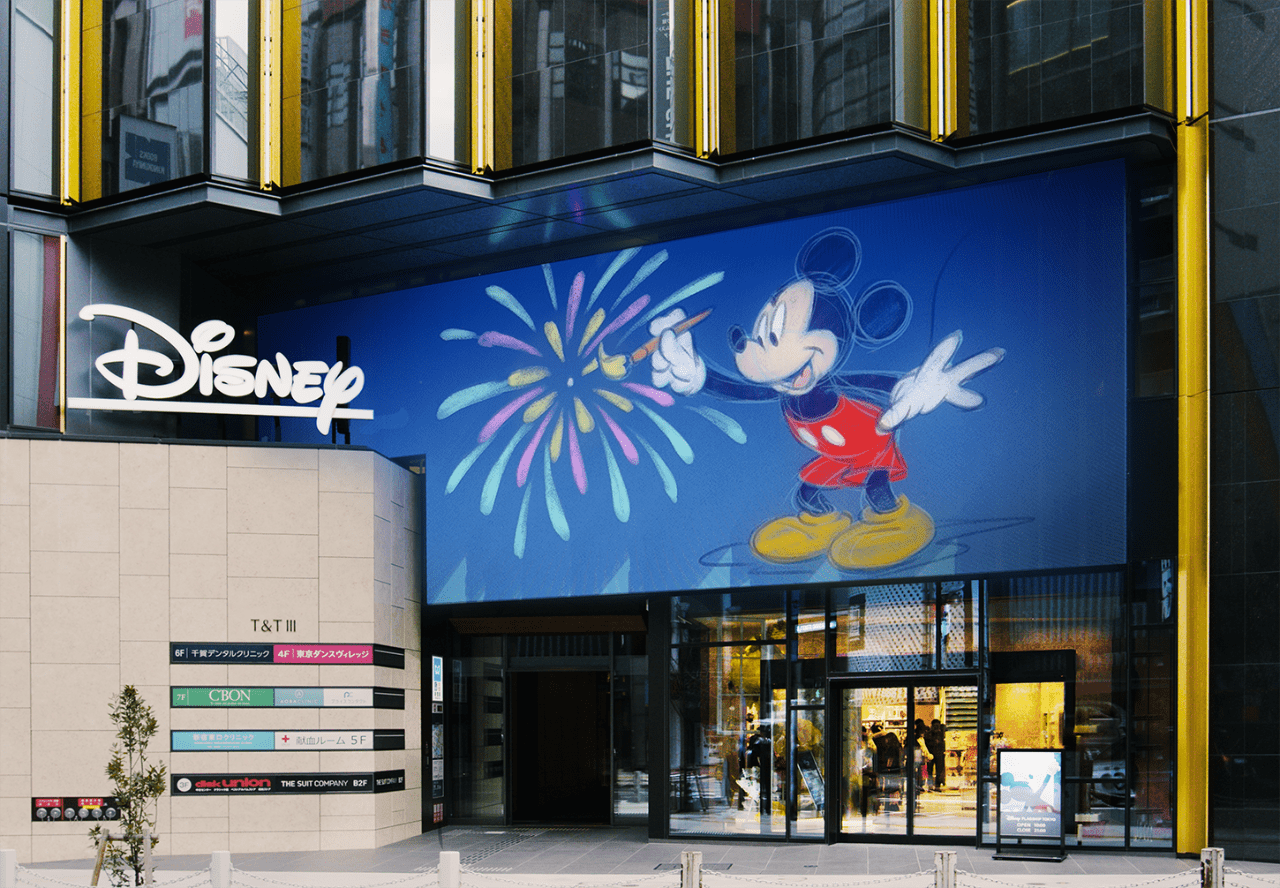 Disney Flagship Tokyo is the biggest Disney store in Japan, opened in 2021 to celebrate the 120th anniversary of Walt Disney's birth. It embodies the Disney world with digital content. It has 2,200 items of various characters from Disney to Pixar, Star Wars, and MARVEL. The fancy interior is gorgeous and attractive such as a photo spot of Mickey Mouse and wall art of many characters.
Disney Flagship Tokyo focused on the re-experience of Tokyo Disney Resort. It's the first shop in Japan gathering a lot of items from all over the world. Some limited items and collaboration items with popular artists are available only in the store.
This is the only store in Tokyo where a park ticket is available.
Shibuya Koen Dori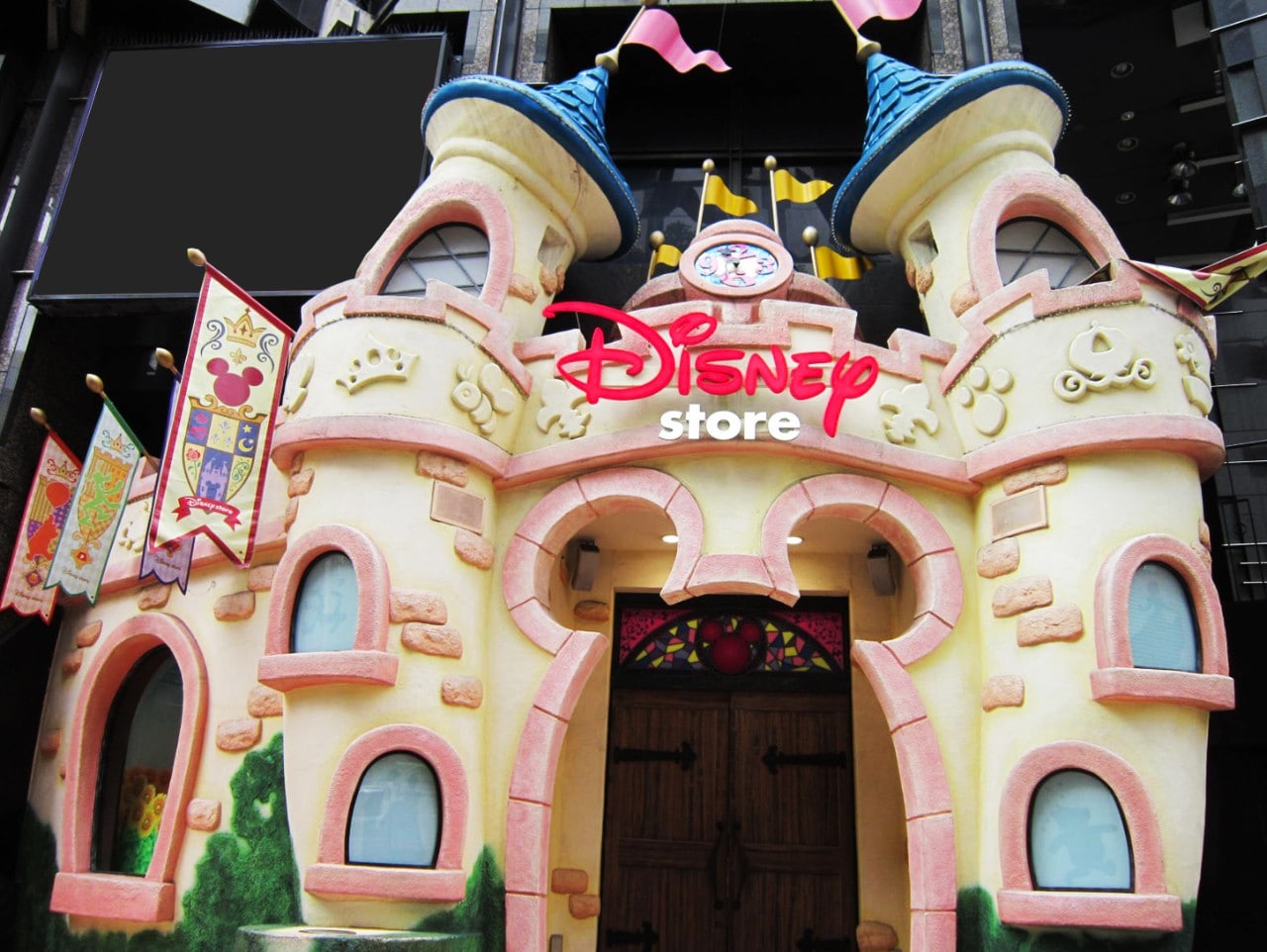 Shibuya Koen Dori Branch was opened in 1992 as the 2nd Disney Store in Japan. Due to the location of Shibuya, it's popular with young people.
The symbolic entrance gate shaping Mickey Mouse and the castle-like appearance take guests into the world of Disney. The 1st floor is designed like a fantasy garden. The 2nd floor looks like a palace with a chandelier and stained glass. The rooms of Wendy from Peter Pan and Andy from Toy Story are on the 3rd floor. On the way up the spiral staircase, there are many character arts on the wall such as a shadow of Peterpan and a hiding Mickey.
Shinjuku Takashimaya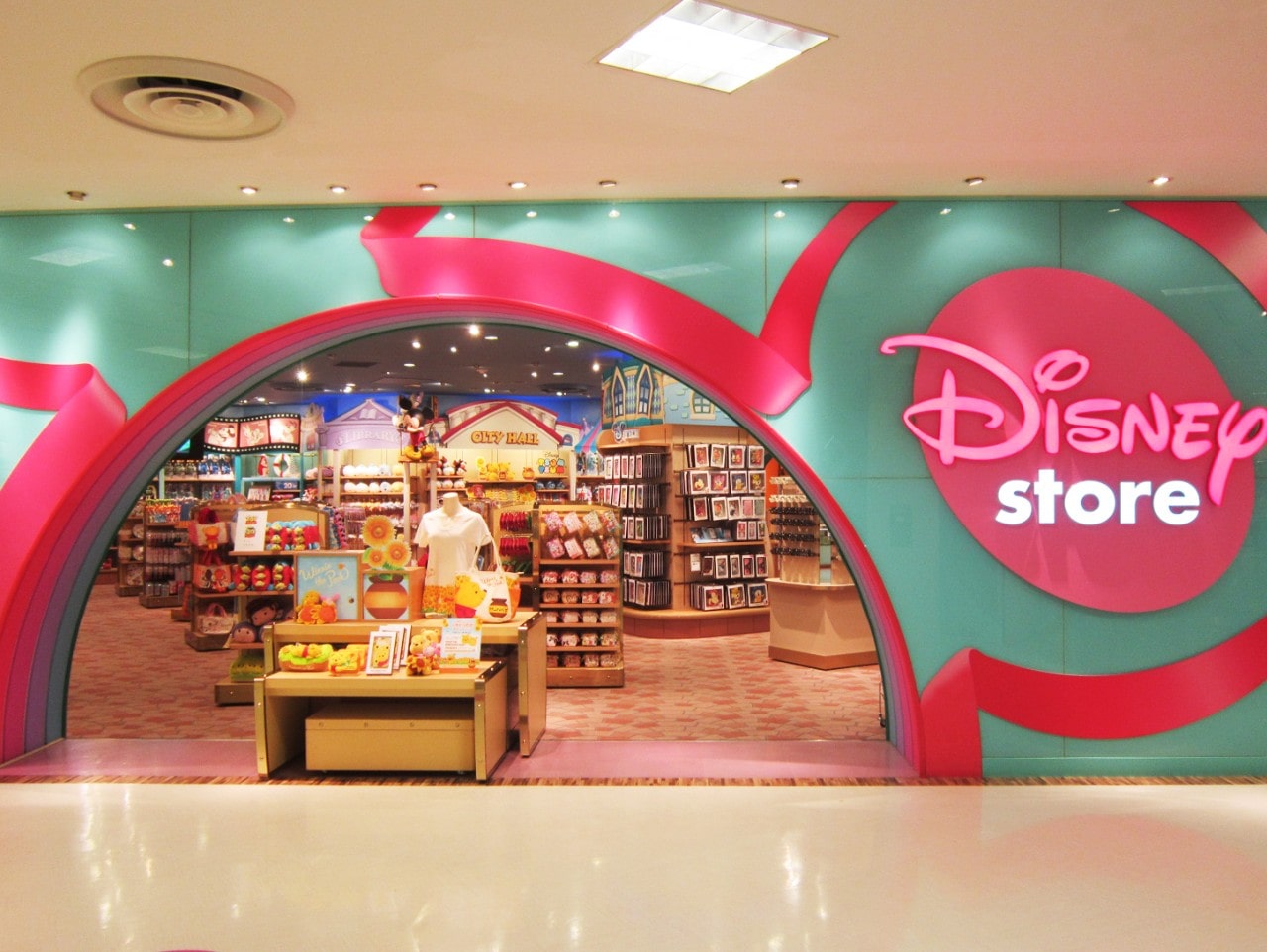 A branch of Disney Store was opened in Shinjuku Takashimaya in 1996, which is one of the longest-established department stores in Japan. The building includes other particular shops such as Uniqlo and NITORI so both young and elderly people come there for shopping.
Shinjuku Takashimaya Disney Store features a concept of Mickey's gift, located on the 9th floor of Shinjuku Takashimaya. There is a town section where guests can meet Disney characters anytime!! The big objects of Mickey Mouse and Minnie Mouse on the wall are welcoming guests. A Disney animation is screened on a TV hanging on the wall.
Odaiba Aqua City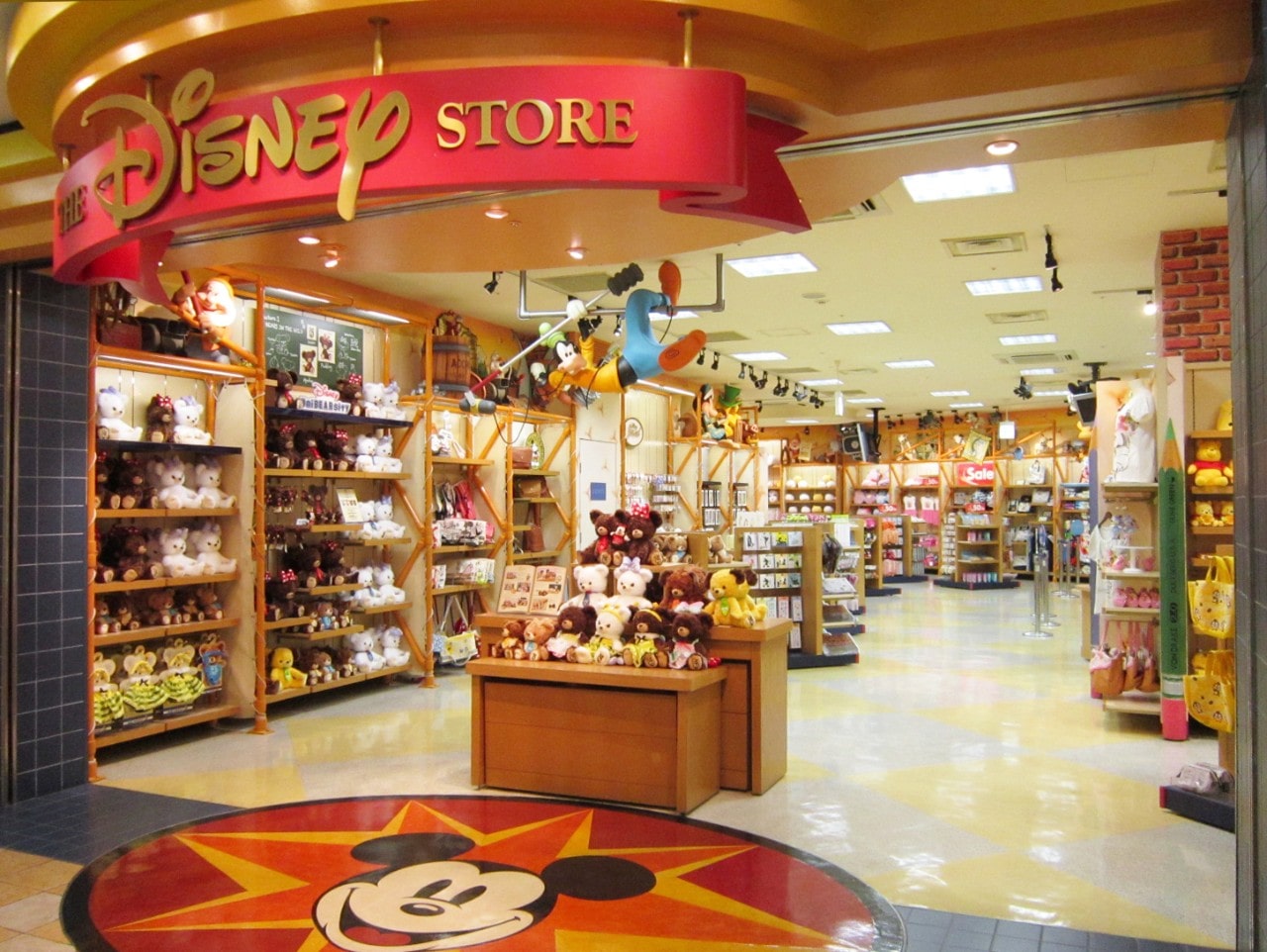 Disney Store Odaiba Aqua City is located on the 3rd floor of Aqua City Odaiba. Aqua City Odaiba is a commercial complex that opened in 2004. It's located next to Odaiba Kaihin Park, which overlooks the city of Tokyo over the Statue of Liberty and the Rainbow Bridge. There are some attractions and movie cinemas in Odaiba Aqua City, so the facility is popular with families in the area.
Odaiba Aqua City Store targets family customers. There is an object of Mickey Mouse as a movie director filming a movie of Disney characters. The Seven Dwarfs, who you can rarely meet at other Disney stores, are waiting for you.
Let's browse during your shopping in Aqua City Odaiba!!
Ikebukuro Sunshine City Alpa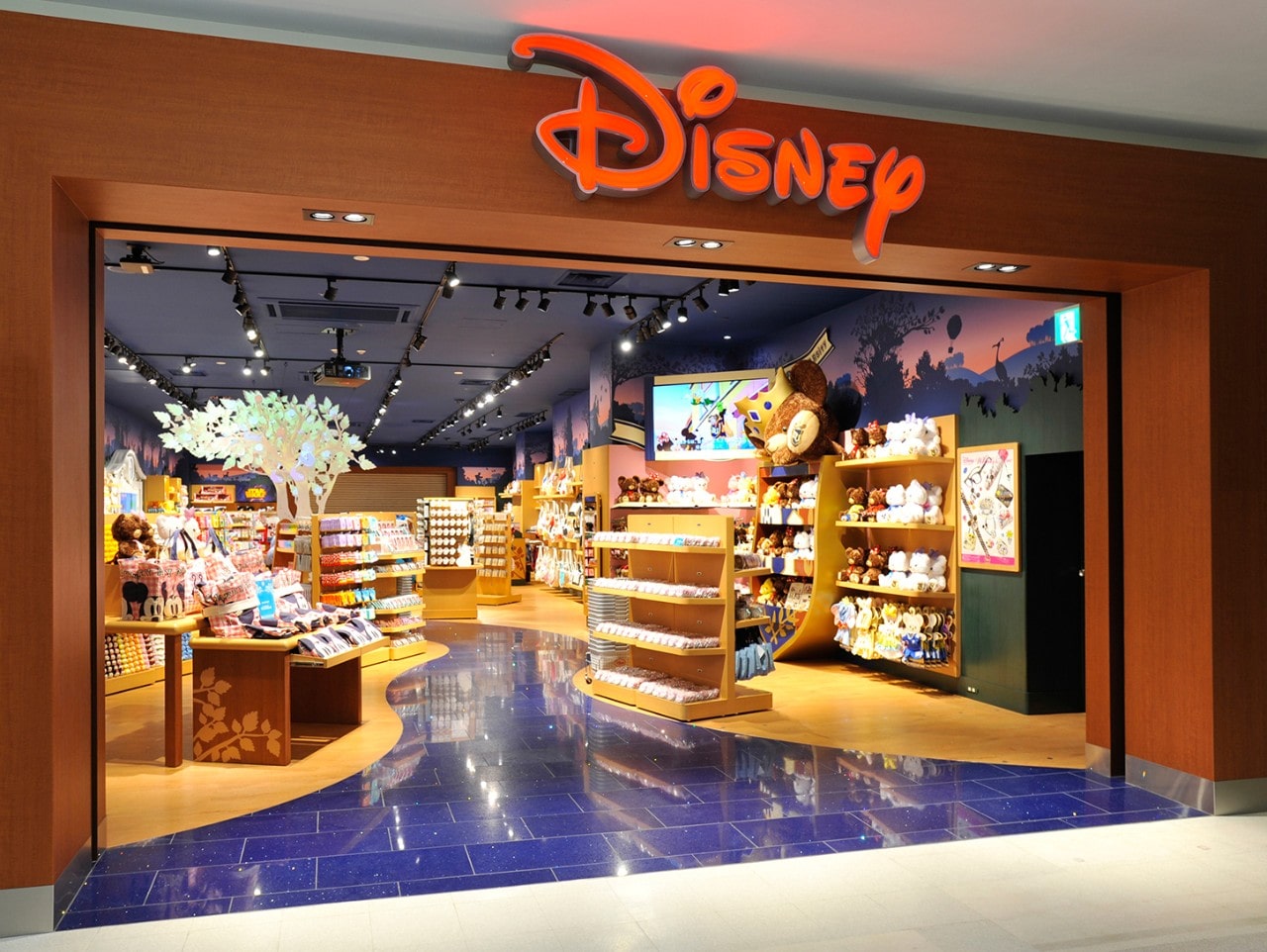 Ikebukuro, one of the most-visited towns by both tourists and residents in Tokyo, has a popular branch of Disney Store in Ikebukuro Sunshine City Alpa. It is the area from the 1st basement floor to the 3rd floor above ground of Ikebukuro Sunshine City, which is one of the biggest commercial complexes in Ikebukuro. Ikebukuro Sunshine City Alpa has about 180 shops ranging from restaurants to clothing stores.
Ikebukuro is popular with families, young people, and people who love Japanese anime and games. The store embodies a park where a lot of Disney characters are gathering pulled in by Tinker Bell's Pixie Dust. An imagination tree inside the store changes its film seasonally. The scenery around the Ikebukuro area is projected on the wall.
Guests can enjoy the art of mixing the real world and Disney world!!
Machida Modi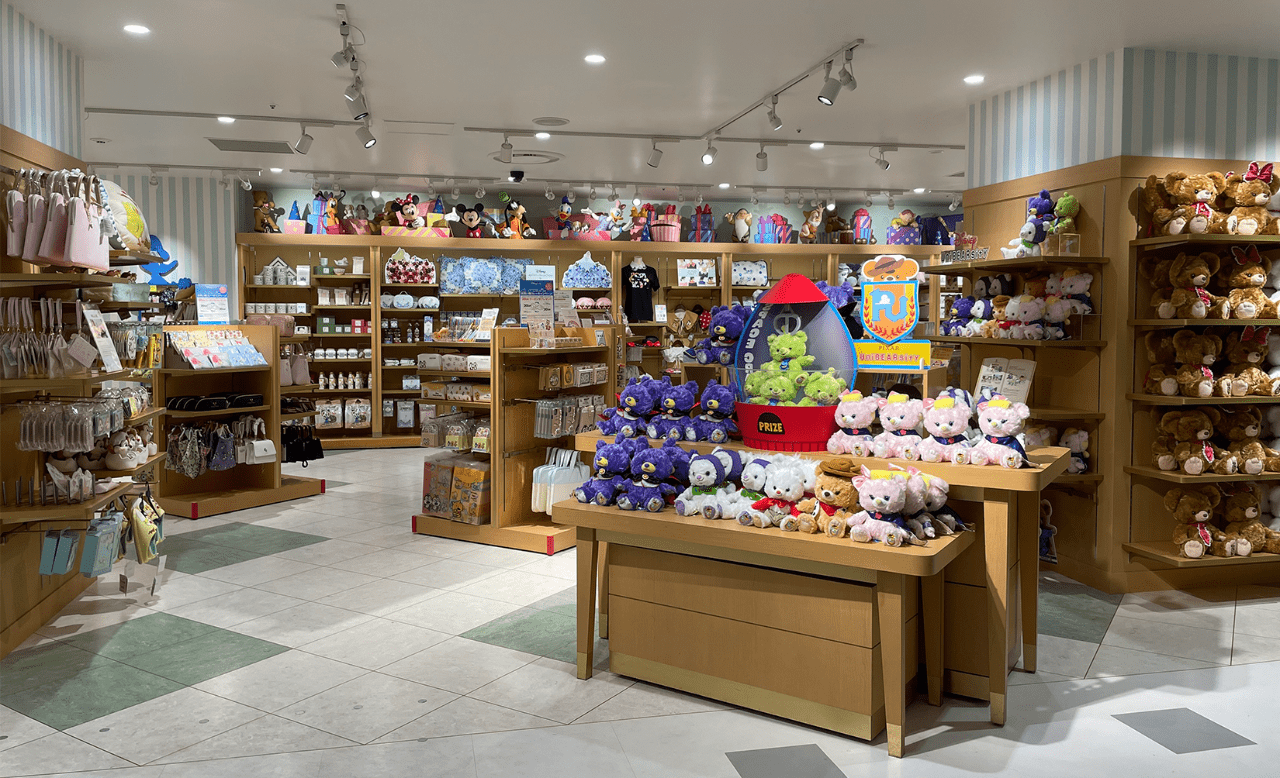 Machida is one of the busiest cities in the southeast part of Tokyo. As it's a middle point between Tokyo and Kanagawa, many people come for shopping from both prefectures. Machida Modi is popular with young people as a central shopping mall around Machida Station.
Machida Modi Disney Store is located on the 4th floor of Machida Modi, which opened in 2022. The store was relocated from another shopping mall, Remy Machida. The store is not as big and busy as other branches in Shinjuku and Shibuya so you can take your time to enjoy shopping.
Tokyo Sky Tree Town Soramachi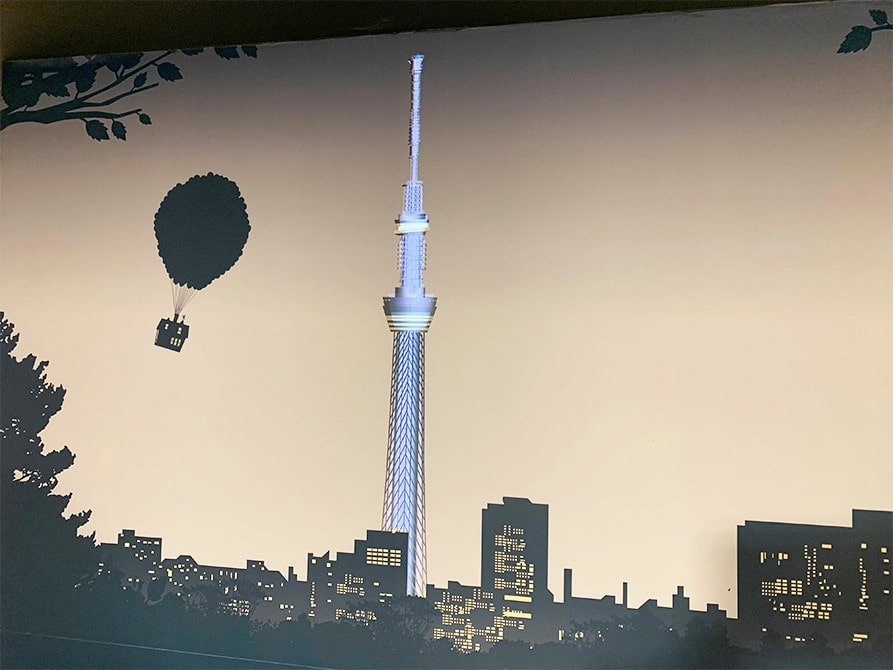 Tokyo Sky Tree Town Soramachi is a shopping town, located under Tokyo Skytree. Tokyo Skytree is one of the most popular tourist spots in Tokyo. It is 634 m in height, which is the highest tower in Japan and the 2nd highest building in the world. Many people visit there as a part of a trip around Asakusa.
The shop is located on the 3rd floor of Tokyo Sky Tree Town Soramachi. The concept is an imagination park. Guests can get into the shop through the "Pixie Dust Path" which is inspired by the magic powder of Tinker Bell. There is an Imagination tree at the center of the shop. Various characters' videos are projected on the tree.
Let's make a wish!!
Akishima Mori Town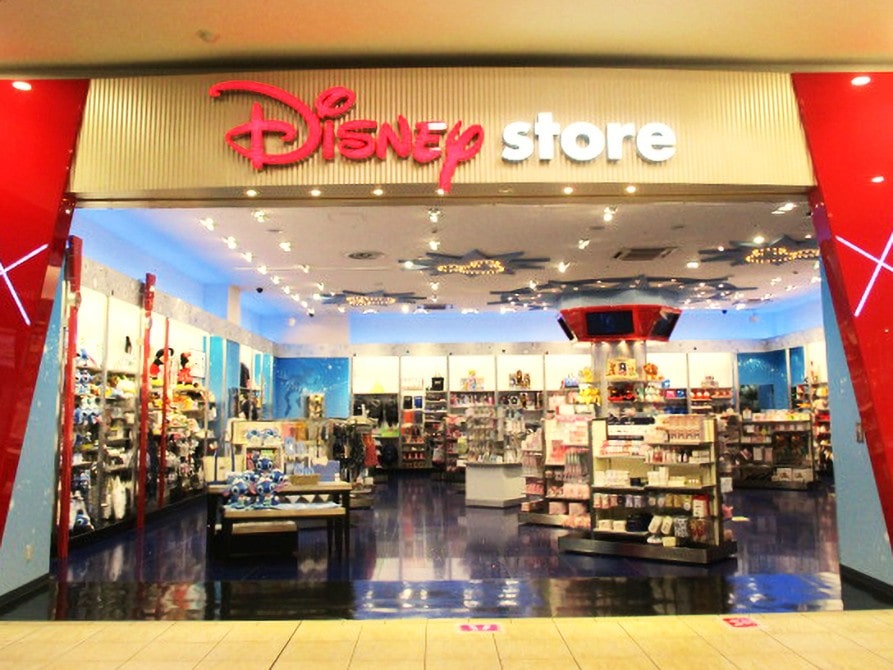 Akishima Mori Town was established in 1984 as one of the biggest stores in the area. Akishima City is located next to Tachikawa City which is the busiest city in the western part of Tokyo. Many young people go shopping at a mall in the Tachikawa area. On the other hand, the target Akishima Mori Town has shops and attractions especially for families and people from their 30s to 40s.
The Disney Store is located on the 1st floor in the east tower of Akishima Mori Town. The shiny store design reminds guests of Disney magic. As it's far from the western part of Tokyo to Tokyo Disney Resort, many people in the area come to buy cute Disney stuff and feel the atmosphere of Tokyo Disney Resort.
---
Thank you for reading till the end!!
Sometimes when we go to Tokyo Disneyland or Tokyo DisneySea, we get carried away with enjoying the park too much to forget to buy souvenirs. In that case, once we go to Disney Store we can get various Disney stuff, including some limited items only in Disney stores.
Here is another tip to feel the Disney atmosphere even if you don't have time to go to Tokyo Disney Resort.
Next, do you want to go to Tokyo Disney Resort?:)
---
▽Subscribe our free newsletter!▽
For more information about traveling and living in Japan, check these articles below, too!
▽Related Articles▽
▼Editor's Picks▼
---