20 Best Things to Do in the Philippines
Famous Tourist Destinations and Things to Do in the Philippines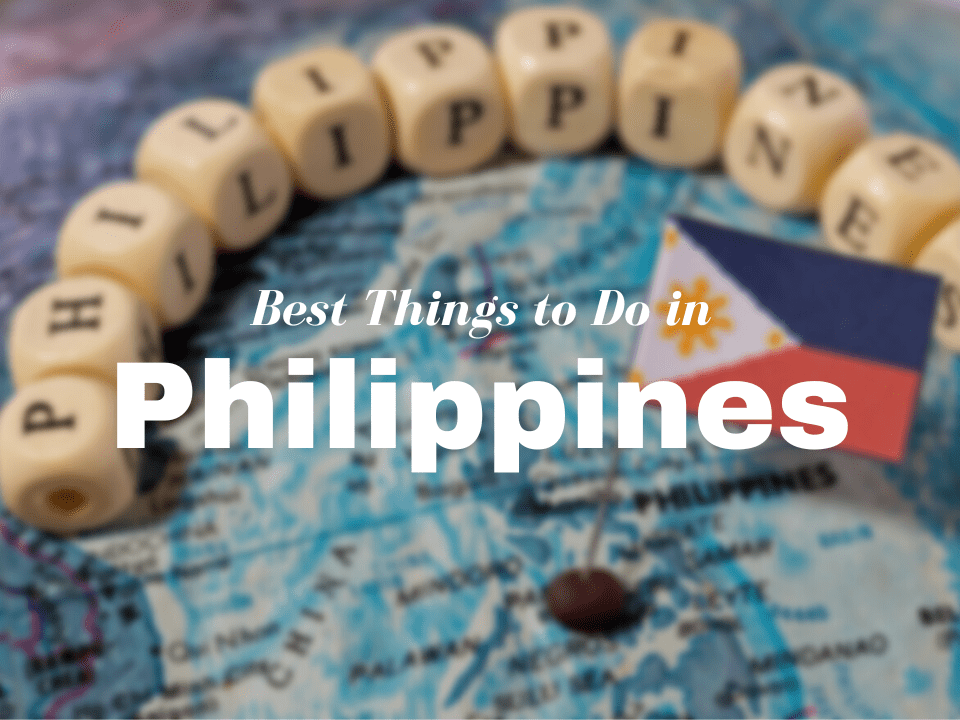 Looking for a place to go on your vacation? Then, include the Philippines in your holiday destinations. The country is rich in natural resources and known for its abundance of islands, beautiful beaches, wide-ranging forests, and plentiful volcanoes. The Philippines will offer you a unique experience and exciting adventures.
Here, I will share with you the best of the best places and well-known tourist destinations in the Philippines. And let me give you a piece of quick information about the country.
Philippines
The Philippines is the so-called "The Pearl of the Orient Seas" which consist of an archipelago with more than 7,100 islands including the country's three major islands, the Luzon, Visayas, and Mindanao and the biggest island is the Luzon where Manila is located. Every island has natural resources to be proud of, and there are different cultures inherited from ancestors and exotic foods.
The Philippines is a tropical country that is divided into two main seasons; rainy season and summer. If you want to enjoy your trip and have an exciting experience in the country the best time to travel to the Philippines is between late October and May. The months of April and May are considered to be the hottest, driest months.
Here are 20 of the famous places in the Philippines which are now some of the country's tourist destinations and the best things to do when visiting the country.
. . .
1. Visit Historical Places in Manila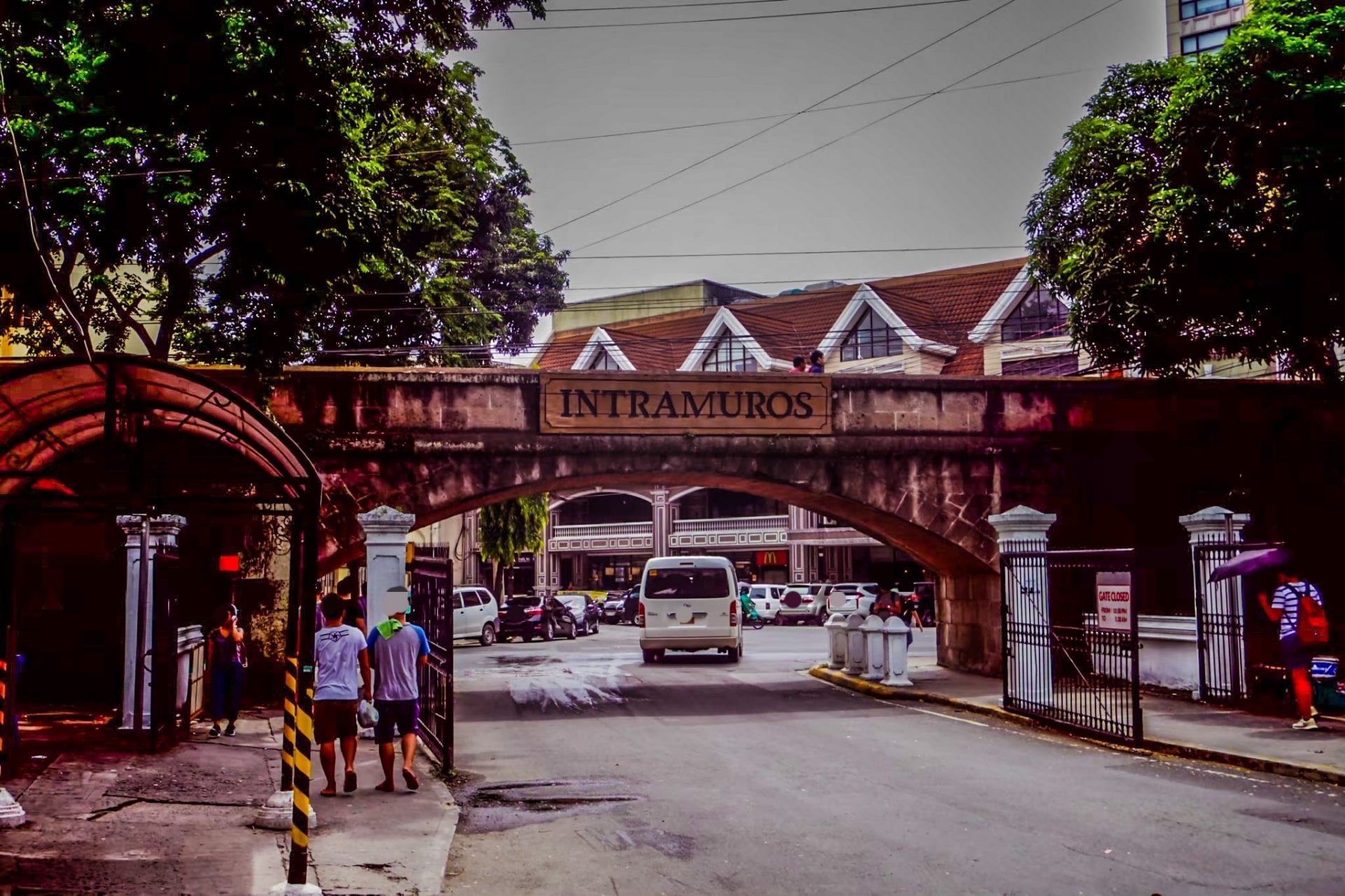 Intramuros is one of the historical places and top tourist spots in Manila. Where Spanish and historical landmarks such as Fort Santiago, San Agustin Church, and Casa Manila are found. You can walk around in Intramuros to enjoy sightseeing and you can also try to ride in Kalesa (the traditional horse-drawn carriages). It is a great experience and the best way to get around in Fort Santiago.
And not far from Intramuros, you can also visit Luneta Park or Rizal Park, a historical urban park of the Philippines located in Ermita Manila along Roxas Boulevard where you can see the monument of Dr. Jose Rizal, the National Hero of the Philippines. You can take a walk in the park and take some photos, you will see many monuments of the country's heroes and you can also visit the place where Dr. Jose Rizal was executed not far from his monument.
2. Museum Tour in Manila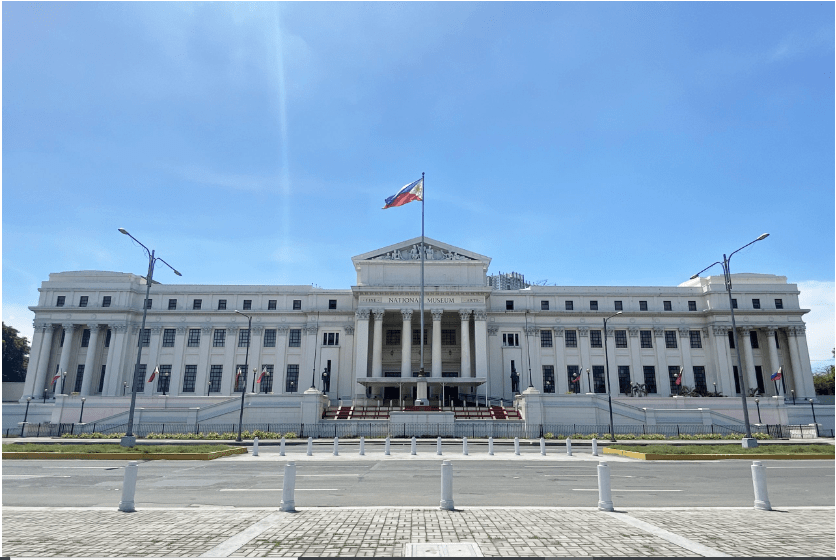 A tour of museums in the Philippines is one of the best things to do when you visit the country. It is the way to know more about the country and it will give you knowledge about the history of the Philippines and its development. The country is rich in heritage and there are many museums that can be visited. One of the most famous and visited museums is the National Museum of the Philippines. Inside, you will find galleries that exhibit a cultural and natural illustration of the country and it consists of four sections.
National Museum of Fine Arts
National Museum of Anthropology
National Museum of National History
National Planetarium
You can also visit the Ayala Museum in Makati City which is run privately by the Ayala Foundation. It is one of the modern museums and here you can see the wide displays of the people of the Philippines, the evolution from ancient history to the present day.
▶Website: https://www.nationalmuseum.gov.ph/
3. Trip to Tagaytay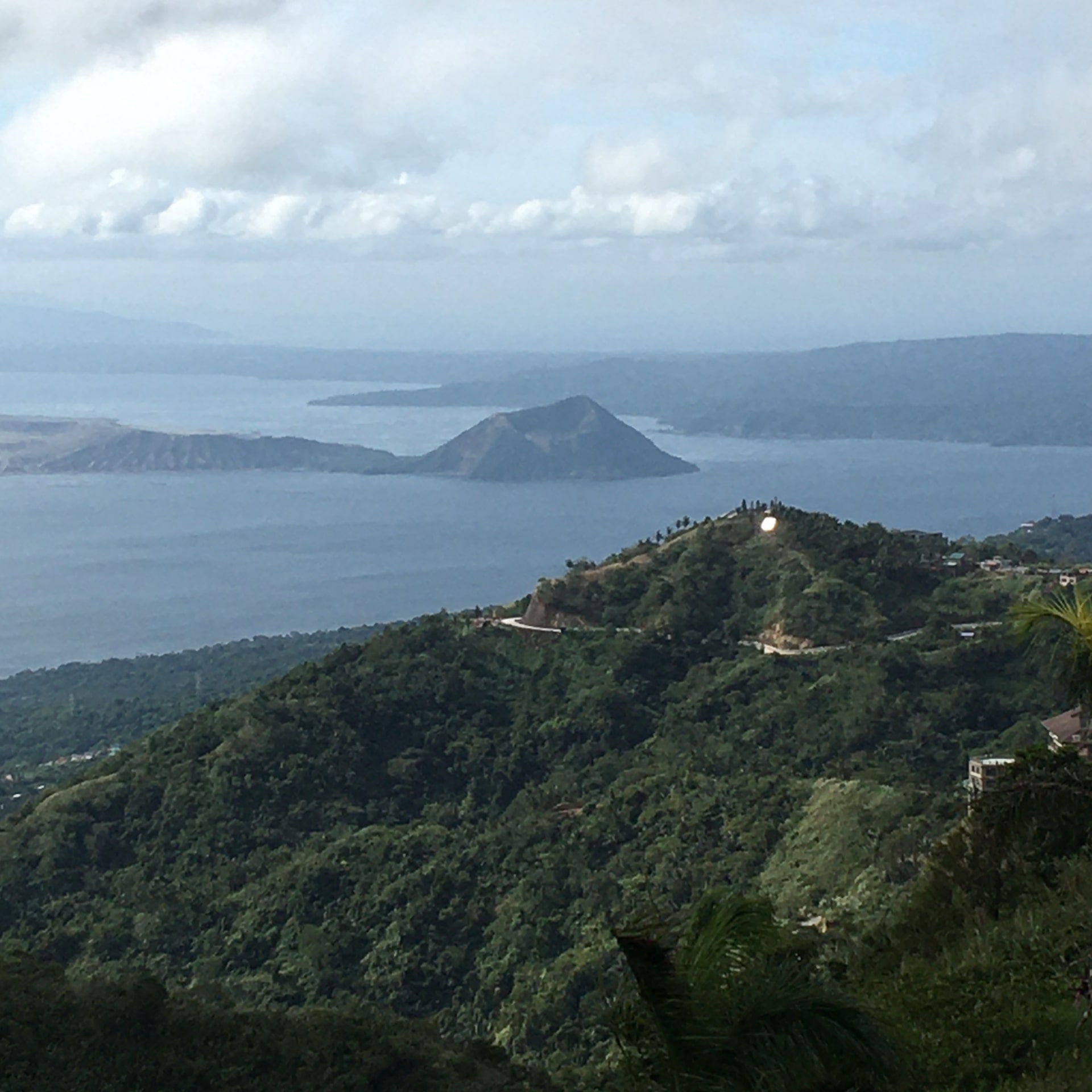 Tagaytay is one of the most famous and nearest tourist destinations from Manila. It takes 2 to 3 hours to travel from Manila. It is known for its stunning views, local foods to taste, and cool weather perfect for family and friends' activities.
And viewing Taal Volcano and Taal Lake is the main tourist spot here where there are many restaurants nearby where you can dine in and relax with the stunning view of the lake. Aside from that, you can also enjoy some activities such as Zipline and Horseback riding at Tagaytay Picnic Grove. There are many more unique experiences you can explore when you visit Tagaytay. Here are some tourist spots in Tagaytay in addition to what I mentioned above.
Sky Ranch Tagaytay
Peoples Park in the Sky
Puzzle Mansion
Fantasy World
Mahogany Beef Market (where you can also eat Bulalo)
If you want to explore Tagaytay, I suggest staying near or in the area itself; you can find many hotels and staycation offers great deals. Try public transportation for more travel adventures although it is really convenient if you have a car since not all the tourist spots in the area can be reached using public transportation. Most of the tourists stay in Manila and take a bus or rent a car to visit Tagaytay.
4. Boracay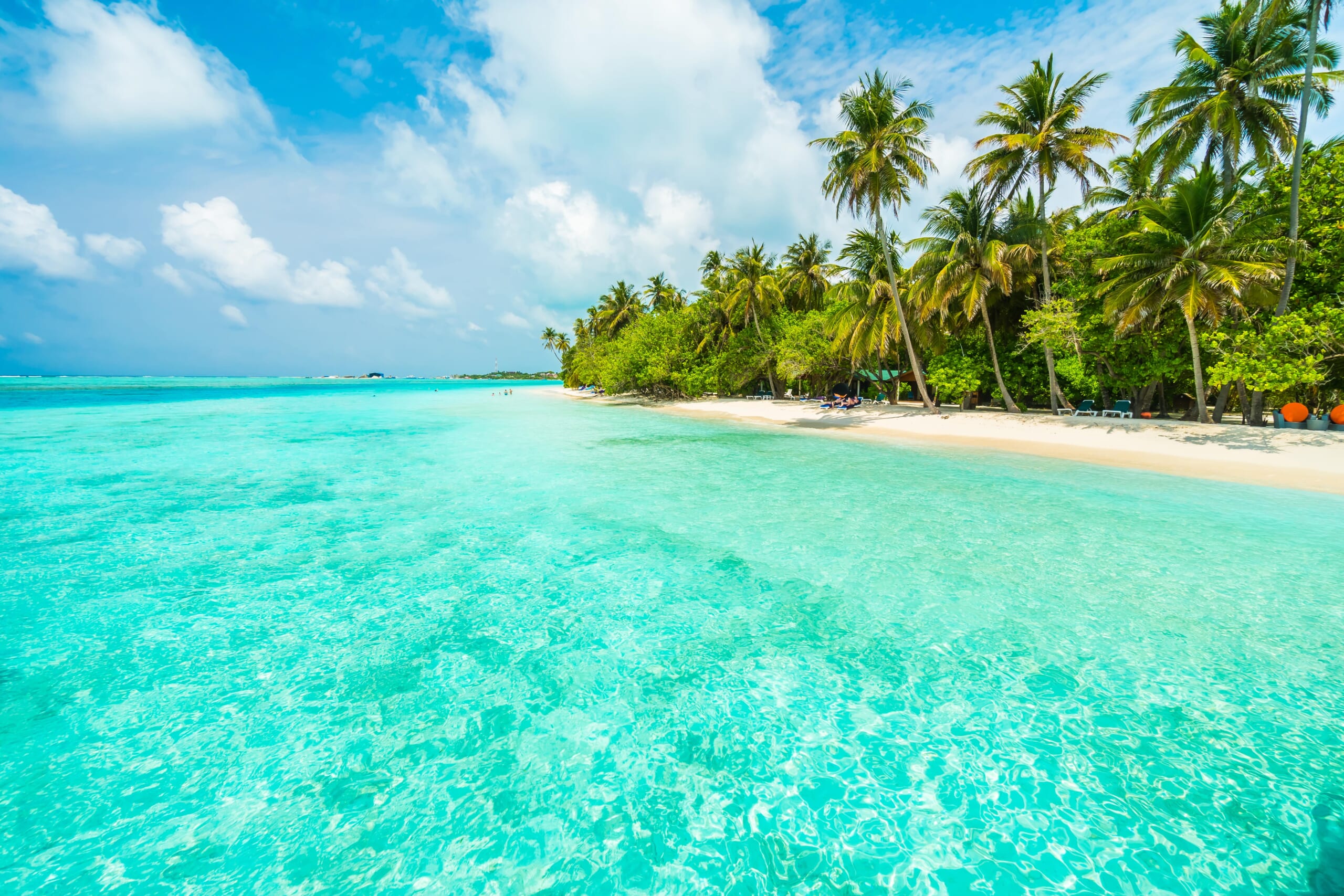 Boracay is a must-visit tourist destination in the Philippines. One of the famous tourist spots and pride of the Philippines and among the top beaches in the World. It is a small island known for its resort and beautiful beaches with powdery white sand. The beaches offer many water activities such as helmet diving, snorkeling, island hopping, and many more.
Boracay Beach is the most visited tourist destination in the Philippines and there are many ways of transportation to get to Boracay, but traveling by Air is the fastest and most convenient way; you can take a direct flight even from outside the country or you can go from Manila to Boracay.
When it comes to accommodations, there are many hotels and resorts you can choose from. Boracay has three stations and each station has a specific aspect that will help you decide where to stay.
Station 1– This is the best place in Boracay where it is not crowded with a very peaceful atmosphere. Luxury hotels and resorts on the island can also be found here.
Station 2– Considered as a center of Boracay where there are various establishments such as convenience stores, restaurants, and souvenir shops here and of course, the most crowded place in Boracay. This is also the place where D'mall is located; the biggest mall in Boracay. You can also find middle-class hotels and resorts in this area.
Station 3– Less crowded compared to Station 2. Most of the cheapest hotels are found here, although there are a few expensive hotels and resorts as well.
5. Explore the Historic City of Vigan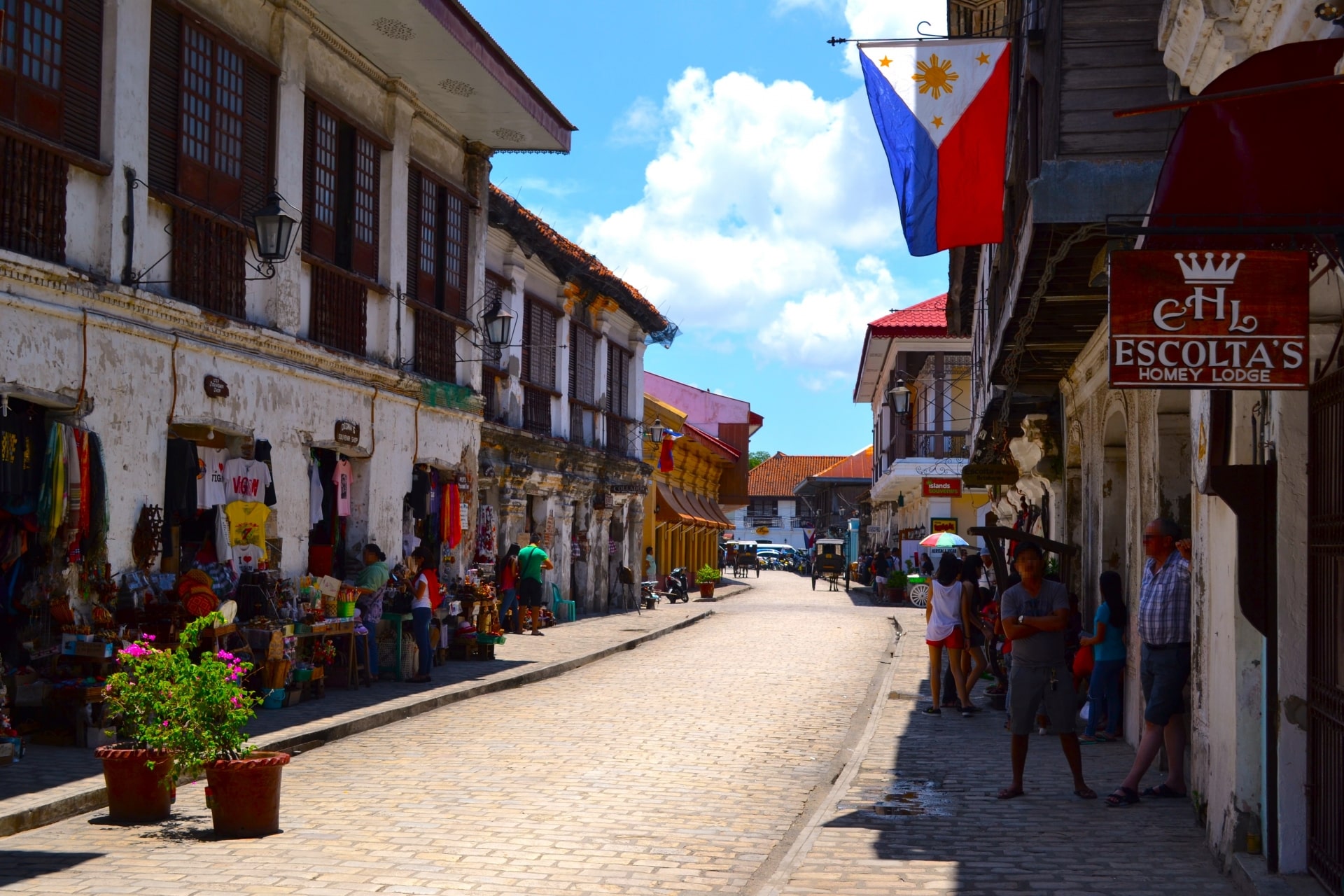 Vigan City is one of the tourist destinations in the Philippines rich in terms of historical and cultural heritage. It was declared a UNESCO World Heritage Site and also recognized as one of the New7 Wonders Cities in 2015. The place is known for its preserved Spanish Colonial Asian Architecture located on the Calle Crisologo; a famous street in the area.
Here you can try horse-drawn carriage riding or Kalesa to get around and give a bite of their local delicacies. Aside from that, you can try pot making; one of the famous activities you can experience in Vigan. In addition, you can visit their museum, Vigan Cathedral, and many more.
6. Underground River Tour, Puerto Princesa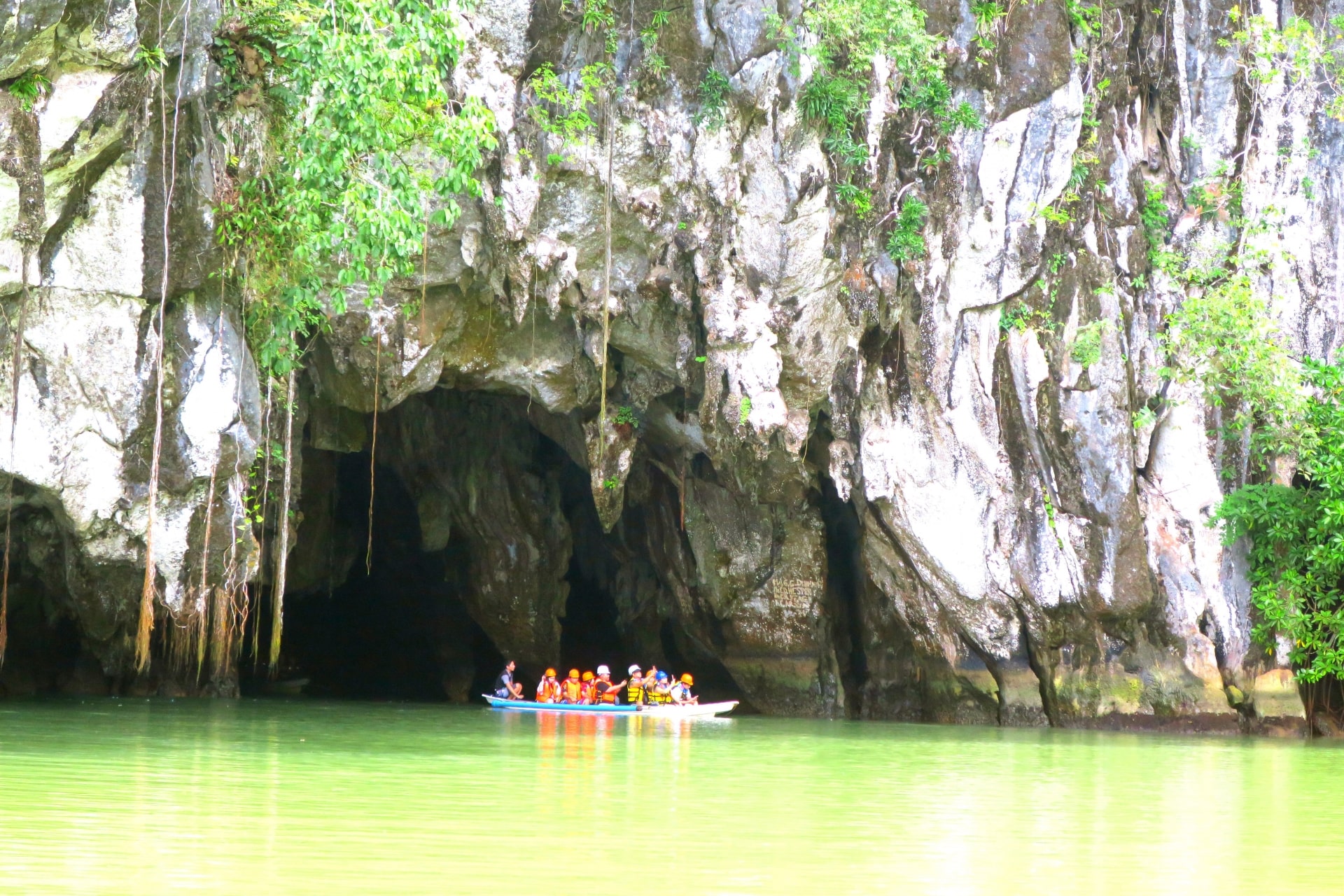 Palawan is also one of the best places to visit in the Philippines and is ranked as one of the best islands in the world. And the capital Puerto Princesa is known for its biological diversity. Puerto Princesa Underground River is one of the best tourist spots in Palawan and is among the New 7 Wonders of Nature and is included in the UNESCO World Heritage Sites.
Here you can enjoy nature and admire the stunning underground environments. You can also see different types of species inside the cave.
7. Try Authentic Filipino Foods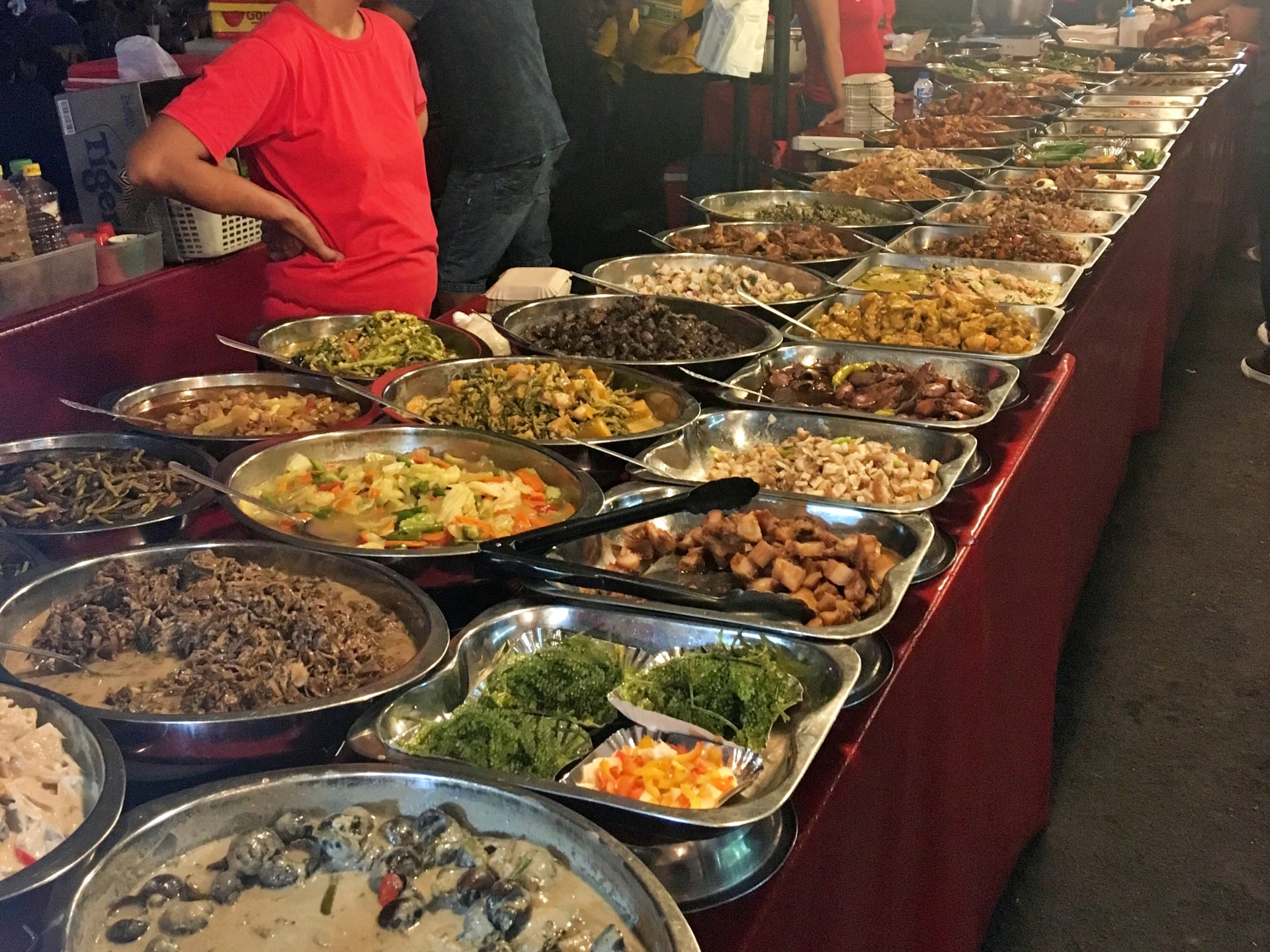 Our travel is not exciting if we can't taste the famous foods of a place and trying authentic Filipino foods is one of the best things to do when you visit the Philippines. When it comes to food in the Philippines, each province has something to be proud of. Here are some authentic foods that you must try when you visit the country.
Adobo – which can be chicken or pork simmered in soy sauce, vinegar, garlic, onions, black pepper, and bay leaves.
Sinigang – a sour soup with delicious flavor. It can be pork, fish, or shrimp as a main ingredient with vegetables, tamarind, fish sauce, tomatoes, onions, and green long chili.
Kare-kare – a stew made of thick peanut sauce with main ingredients of oxtail, beef tripe, pork, and steamed vegetables.
Nowadays, there are many different versions of these dishes. Those are just a few of the many authentic foods in the Philippines.
8. Batanes Tour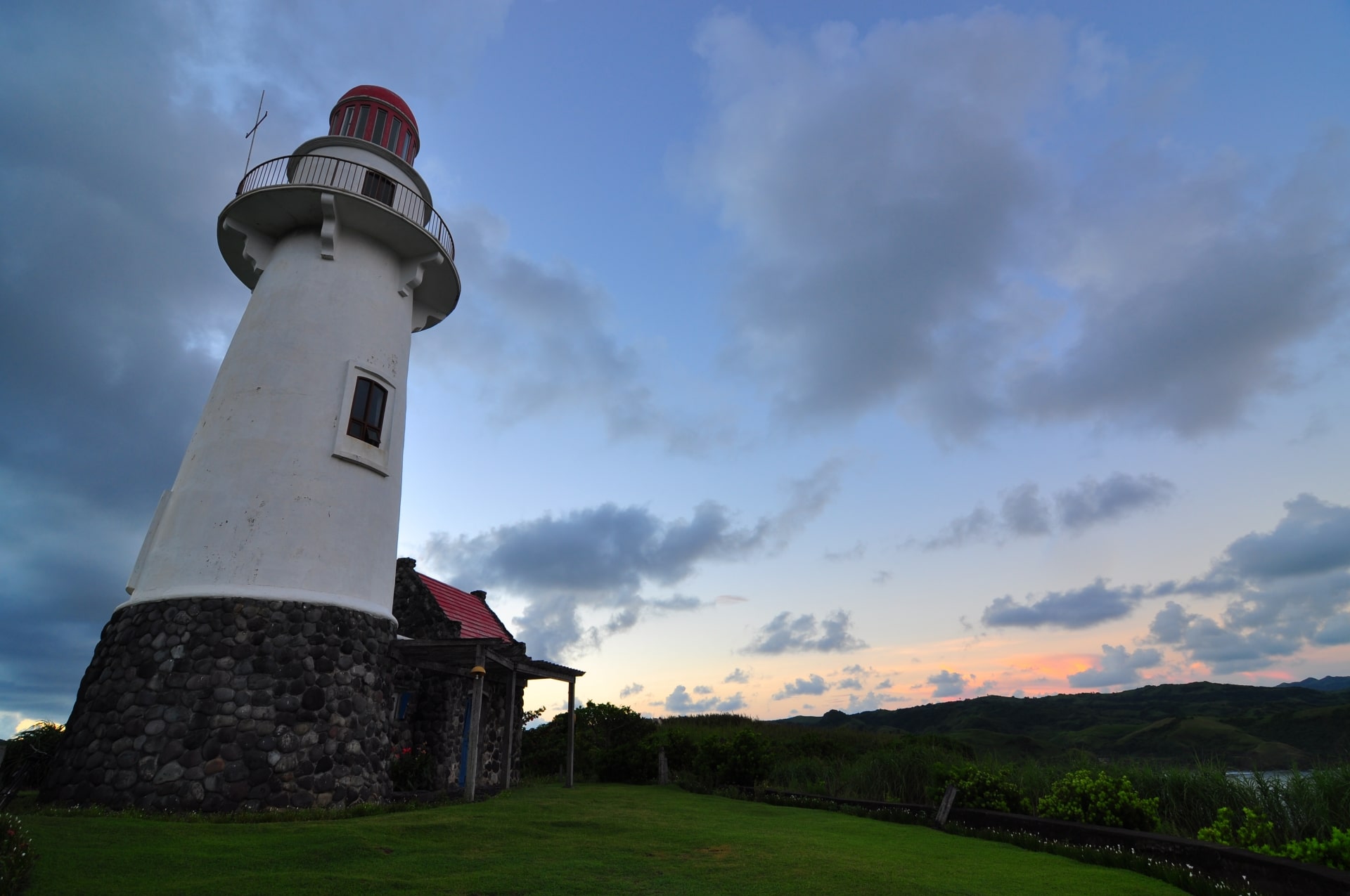 If you want a peaceful place where you can enjoy nature, Batanes Island is the perfect place. It has a clean environment and is not crowded. No wonder it's called the "Home of the Winds", you will feel here the calm and windy weather that gives you the energy of peace ideal for those looking for a break from the noisy and busy life in the city.
Batanes is located in the northernmost part of the Philippines and is the smallest province in the country. It takes about 1 hour and 45 minutes flight from Manila to Basco Airport, located in the provincial capital of Batanes. The place is rich in amazing scenery. You can start your trip by visiting the three lighthouses in Batanes; the Basco Lighthouse, Sabtang Lighthouse, and Tayid Lighthouse.
It is popular here to go around Batanes using a bicycle. Most of the homestays or hotels accommodation here offers bike rentals. You can visit most of the tourist destinations in Batanes using a bicycle or motorbike.
9. Dine in Waterfalls Restaurant
The Labassin Waterfalls Restaurant is one of the unique dining experiences in the Philippines, located in Tiaong Quezon at Villa Escudero Plantations and Resort. Here, you can enjoy authentic Filipino foods on bamboo tables while enjoying the gentle wind of the environment and the refreshing waterfalls. They have a no-shoes policy here; they want you to feel the shallow water flowing while soaking your feet.
Aside from the delicious food here, another thing that visitors enjoy is the traditional Filipino dances and music show which is really entertaining.
Website: https://villaescudero.com/
10. Whale Shark Experience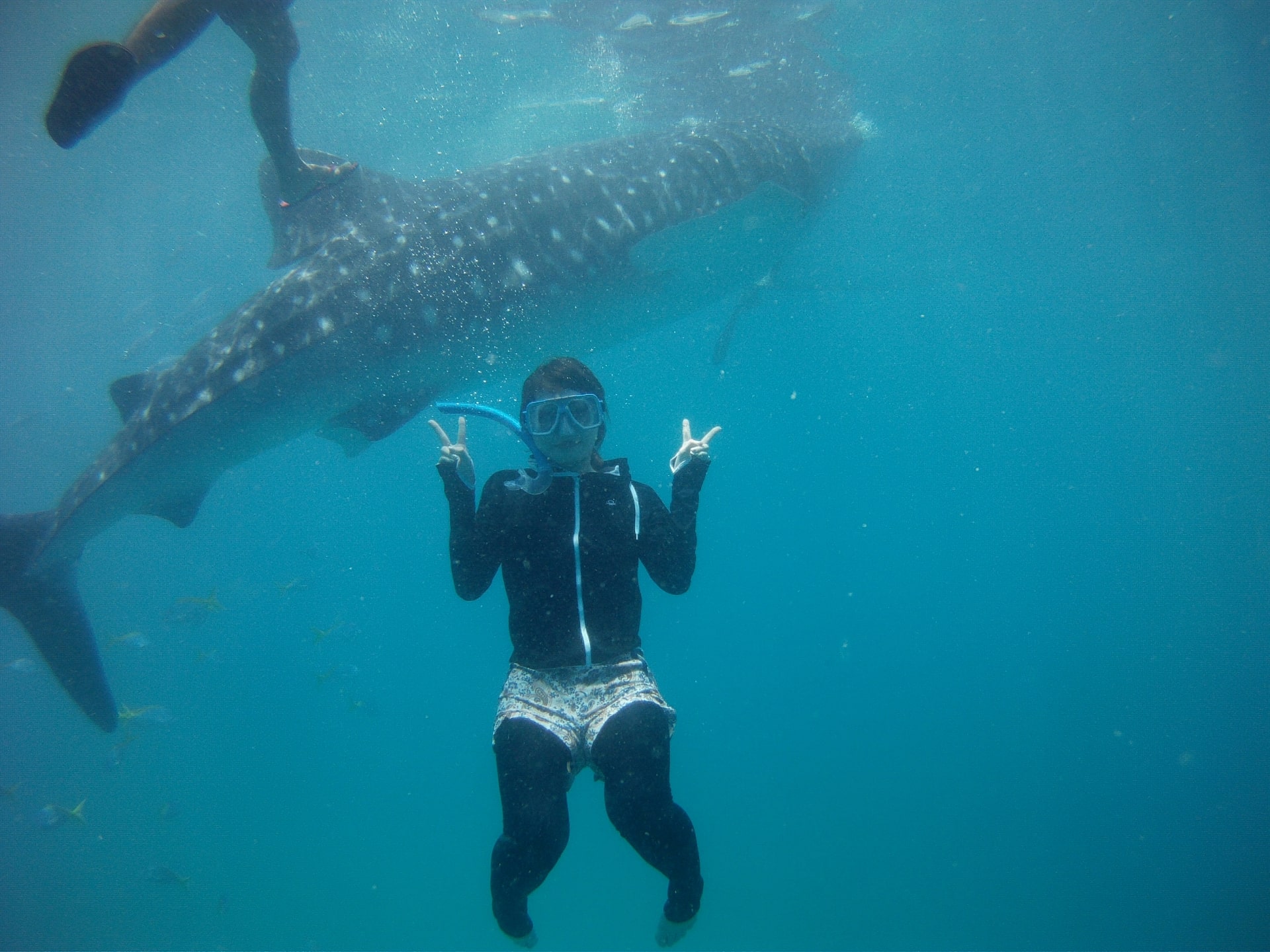 Swimming and watching the whale shark is a great experience in the Philippines and one of the popular tourist attractions in Oslob, Cebu; the place where is known for watching the whale shark experience. It is located in the southern part of Cebu and became a popular tourist attraction because of the whale shark called Butanding in the Philippines. This is one of the activities in the area where you can see whale sharks up close and spend a moment with them.
Donsol Sorsogon is also known for whale shark interaction located in Bicol Province and has been recognized as the whale shark capital of the World. Here, tourists can interact with whale sharks through snorkeling or diving with a strict rule of one boat per whale shark.
Most tourist avail tour packages for this kind of activity including accommodations, transportation, and activities for more convenience and less hassle in your travel.
11. EL NIDO Island hopping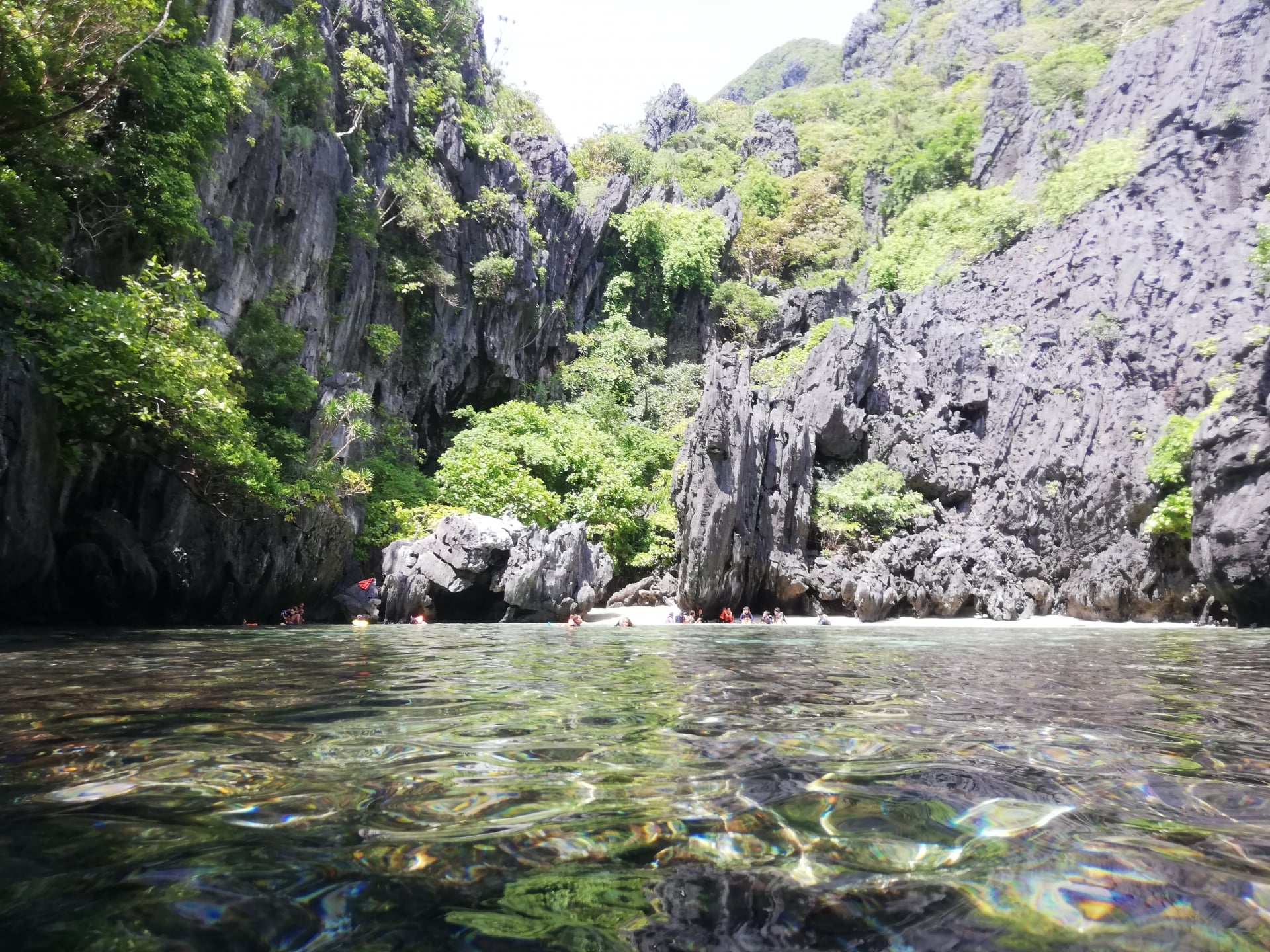 El Nido is a municipality in the Philippines on the island of Palawan known as the best island beaches in the world because of the paradisiac scenery with white sandy beaches, crystalline water, coral reefs, and limestone cliffs. Here, you can explore the island with the El Nido island hopping tour where you can relax and enjoy the surroundings.
Every island hopping tour gives a unique and memorable experience of the island's hidden treasures. Tour A, B, C, and D are the famous tours on the island.
Tour A takes you to Big Lagoon, Secret Lagoon, 7 Commandos Beach, and Shimizu Island.
Tour B takes you to Snake Island Sandbar, Cathedral Caves and Cudognon, Pangulasian Island, and Pinagbuyutan Island.
Tour C takes you to Matinloc Island, Secret Beach, Hidden Beach, and Helicopter Island.
Tour D takes you to Cadlao Lagoon, Nat-nat Beach, Pasadingan Cove, and Paradise Beach.
Getting a tour package is more convenient, especially if traveling with family and kids. They provide complete knowledge and are necessary for safe travel.
12. Go Surfing in Siargao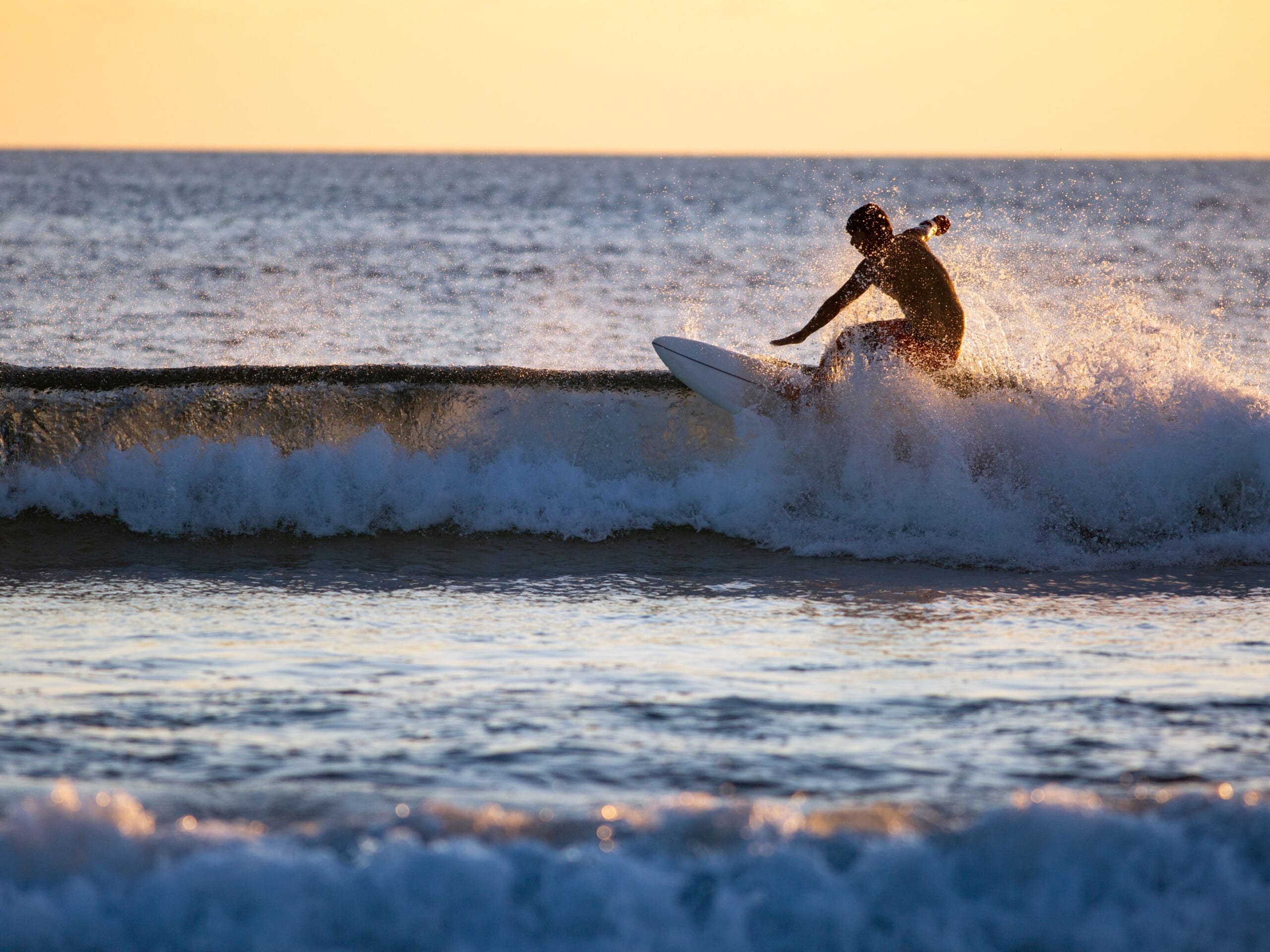 Siargao is a tear-drop-shaped island located on the northeastern coast of Mindanao, known as the " Surfing Capital of the Philippines" and one of the best tourist destinations in the country.
Cloud 9 is one of the famous surfing spots in Siargao that is classified as one of the top 10 waves in the world known for its thick, hollow tubes and fast barreling right-hand waves that crash over the reef. Probably one of the reasons foreign tourists keep coming back to the place, especially surfers.
Traveling by plane is the best way to get to Siargao and there are direct flights from Manila, Cebu, and Davao. You can choose PAL ( Philippine Airlines), Skyjet, or Cebu Pacific for the direct flight to Sayak Airport, the airport of Siargao which is only connected to domestic destinations.
And just a reminder that Siargao and Surigao are two different places where even locals are confused, so it's better to check the name of the place carefully when flying to avoid problems.
13. Go to Baguio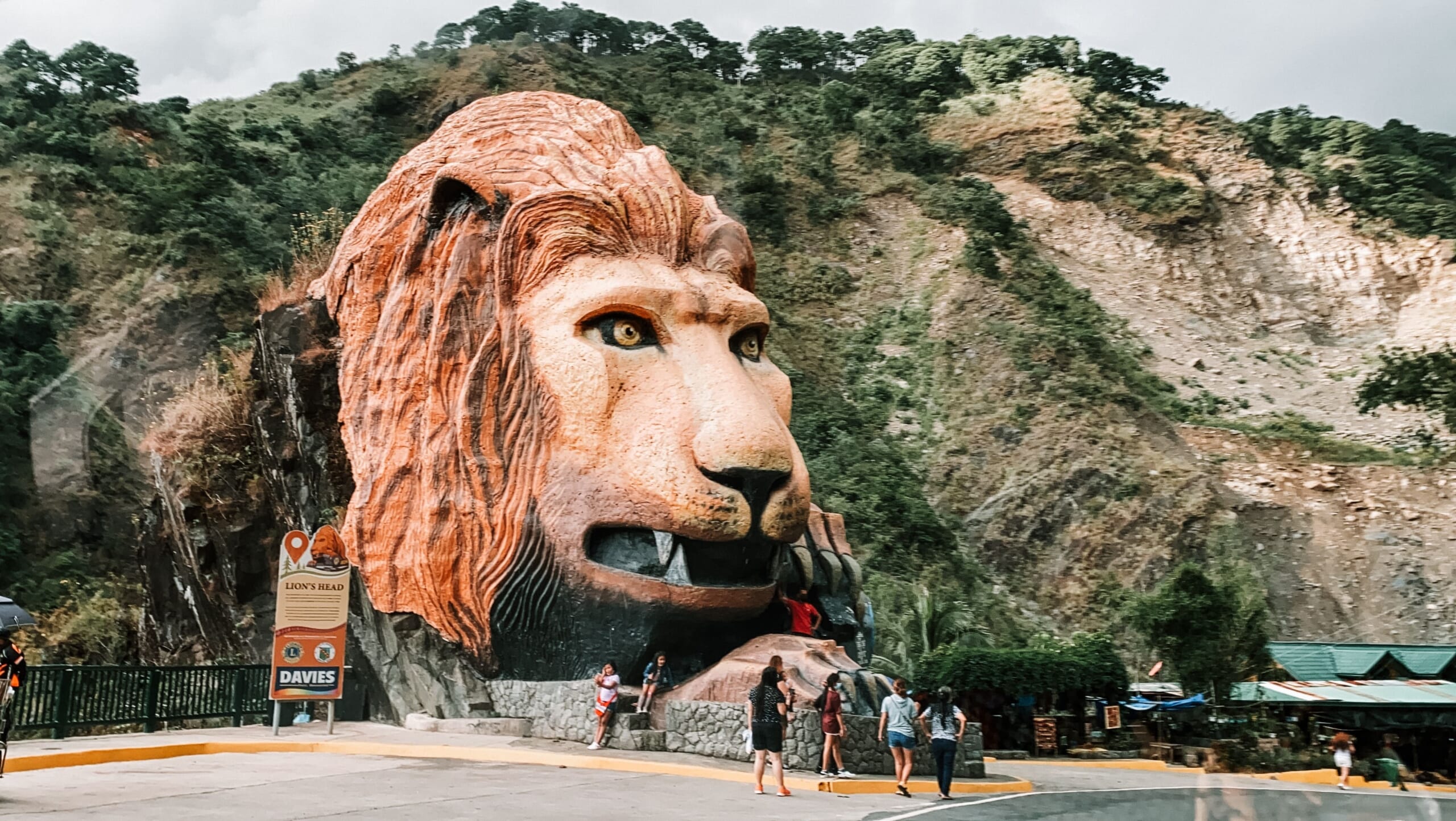 Baguio is one of the favorite places for people in the Philippines to visit, especially during the summer season because of the cool weather here. It is called the "The City of Pines" famous for its green parks and hills filled with giant pine trees.
There are many places where you can enjoy and there are many things to do at Baguio. One of them is the famous Burnham Park, one of the popular tourist destinations in Baguio; an open green park (no entrance fee) located in the City of Baguio. Here, you can enjoy many activities with family and friends. You can try boating, biking, taking pictures with a large dog, and walking around the park.
If you are hungry, there are many food vendors around the park where you can buy snacks, and you must try the famous food delicacy in Baguio; the "taho strawberry" made of fresh silken tofu with strawberry sauce, sweeteners, and sago pearls. Aside from Burnham Park, there are many more tourist spots in Baguio such as Mines View Park, Strawberry Farm in La Trinidad, Camp John Hay, Botanical Garden, and The Mansion.
You can go to Baguio by bus; about 4 hours from Manila depending on which part of Manila you are coming from and about 4 hours by private car also depending on which route you will take.
14. Batangas Beaches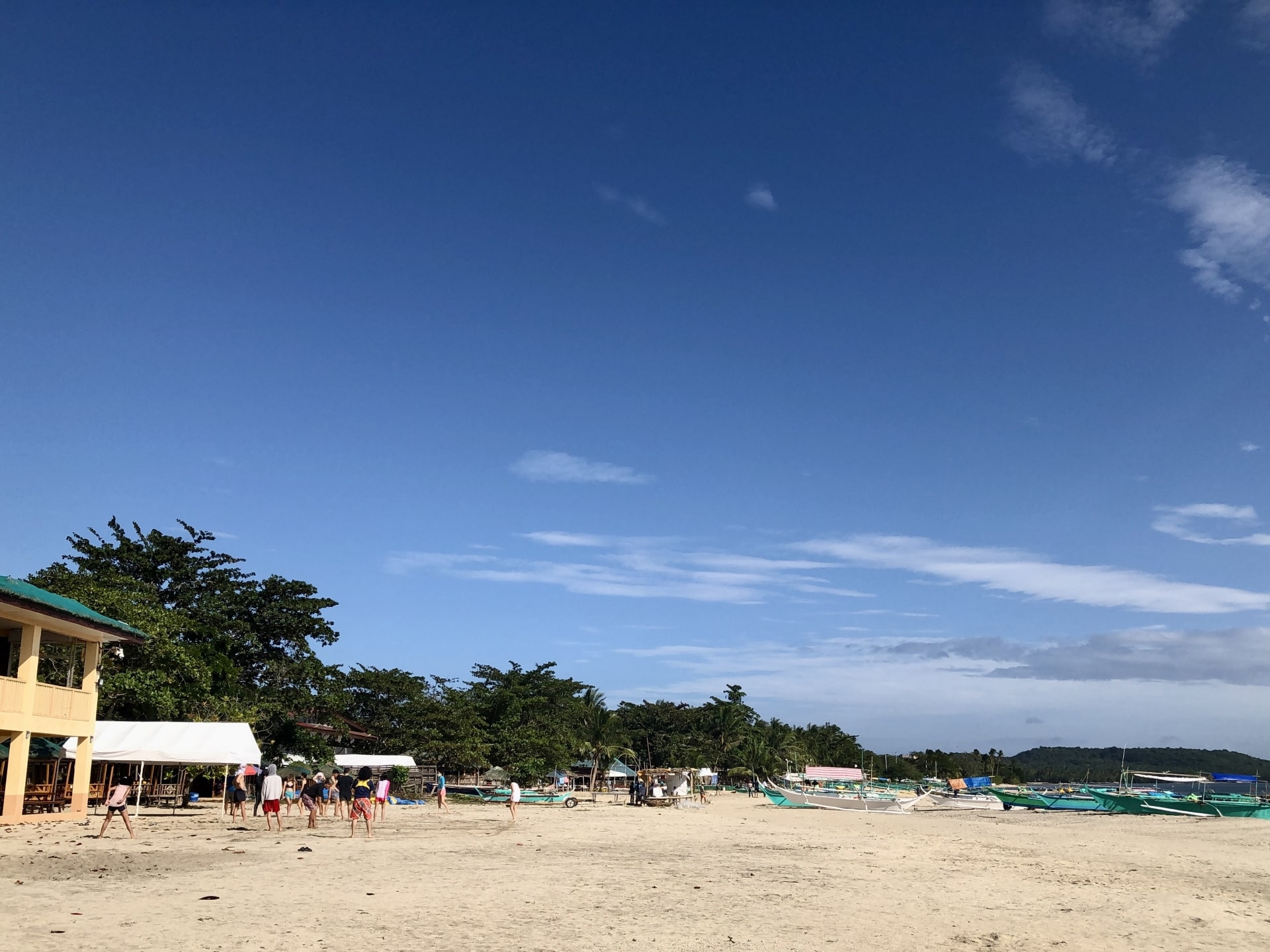 Batangas is the most popular tourist destination near Metro Manila. It is located in the Calabarzon region of the Philippines and is only about 2-3 hours of drive from Manila. Batangas province is famous for its beaches in addition to historical sites and outdoor activities. It boasts many beaches with white sand that look like Boracay but are not as fine as Boracay. It also serves as a quick weekend getaway for locals and tourists in Manila.
Laiya Beach in San Juan is one of the best-known beaches in Batangas with white sand and clear waters surrounded by high-end and middle-class resorts besides beautiful ocean views. There are also many activities offered at the resort such as jet skiing and kayaking. Among the top resorts in Laiya are the Palm beach resort, Acuatico beach resort and Hotel, and Acuaverde beach resort which are also popular for hosting events.
The Calatagan and Nasugbu in Batangas are also known for their beautiful beaches and resort which is a favorite of locals and tourists. The Stilts Calatagan beach resort is the most popular beach resort in the area and Canyon Cove Hotel and Spa, is one of the top resorts in Nasugbu Beach Batangas.
You can get a tour package including transportation, accommodation, and food for more convenience. This is more recommended for groups or traveling with a big family. Some of the travel tour agencies are giving some discounts but also beware of some fraudsters who say they will give a big discount and if you are just a couple or a friend of four, it would be better if simply book an early reservation to the resort and rent a car if you don't have your own. That way, you will have more time to explore the area.
15. Experience Divisoria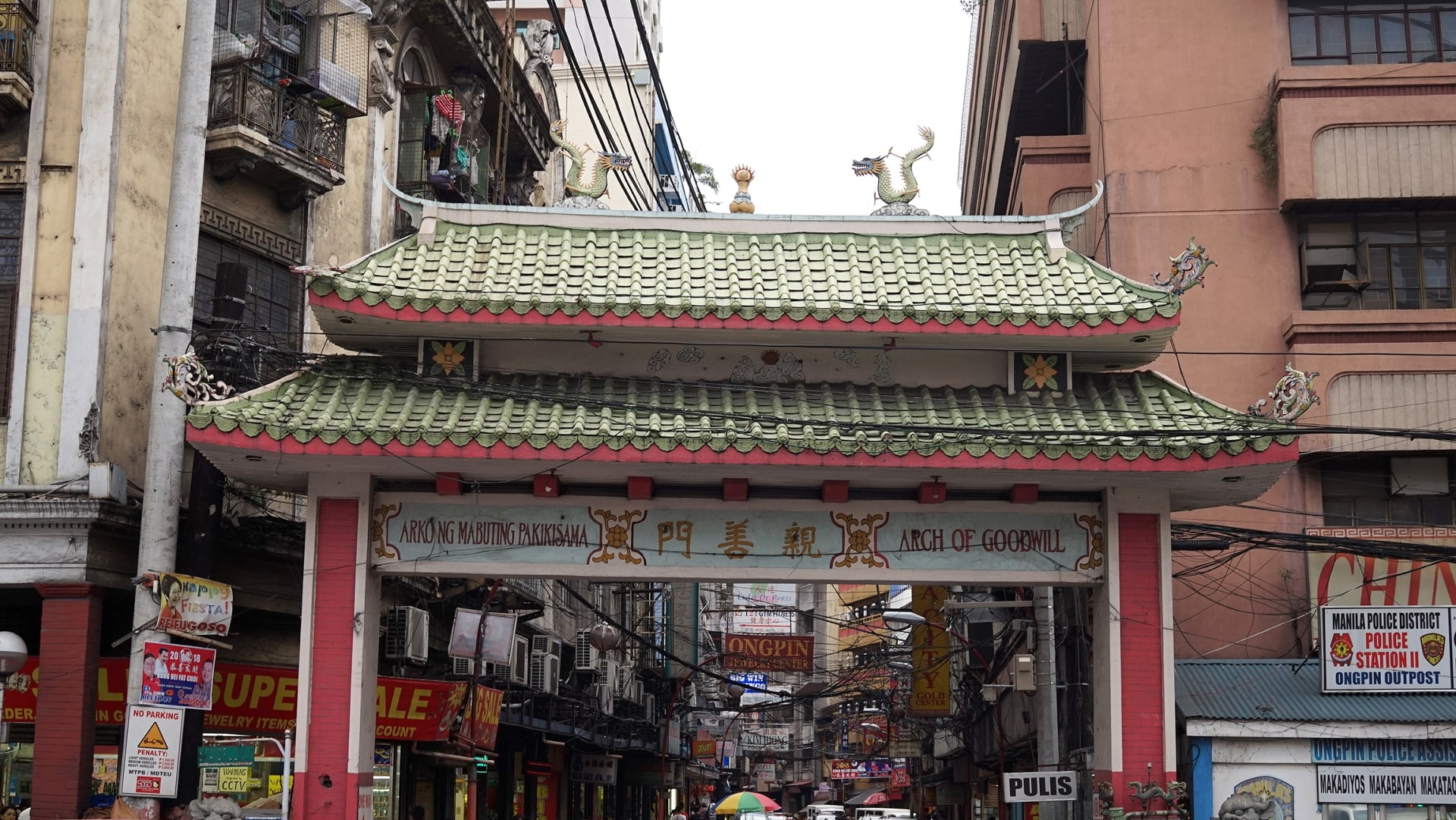 Divisoria is a neighborhood commercial district between Tondo and Binondo Manila known for the cheap prices of products and its various manufacturing activities. Most of the small businesses in Manila and even some Provinces come to the area to shop for their goods to sell and some online products in the country are mostly from here.
It is not a typical tourist spot or I can say it is not a tourist spot, but some of the travelers and adventurers who visit the Philippines are open drop in the area to get something to bring home. There are a lot of good souvenirs to choose from at a cheap price but with the good quality compared to the well-known malls in the country.
Nowadays, there are many malls around Divisoria apart from street vendors. One of the popular malls here is the Tutuban Mall where you can see the monuments of Andres Bonifacio; one of the country's national heroes known as "The Father of the Philippine Revolution". It was built in 1971 in front of Tutuban Mall by the National Historical Institute. Aside from Tutuban Center, you can visit other malls around the area like Divisoria Mall, 999 Shopping Mall, and 168 Shopping Mall.
And if you get tired of shopping, there are also many food stalls and restaurants to dine around. Divisoria has different kinds of food that you can try; from street foods to refreshing fruit drinks and sweets.
16. Relax to Treasure Mountain Tanay Rizal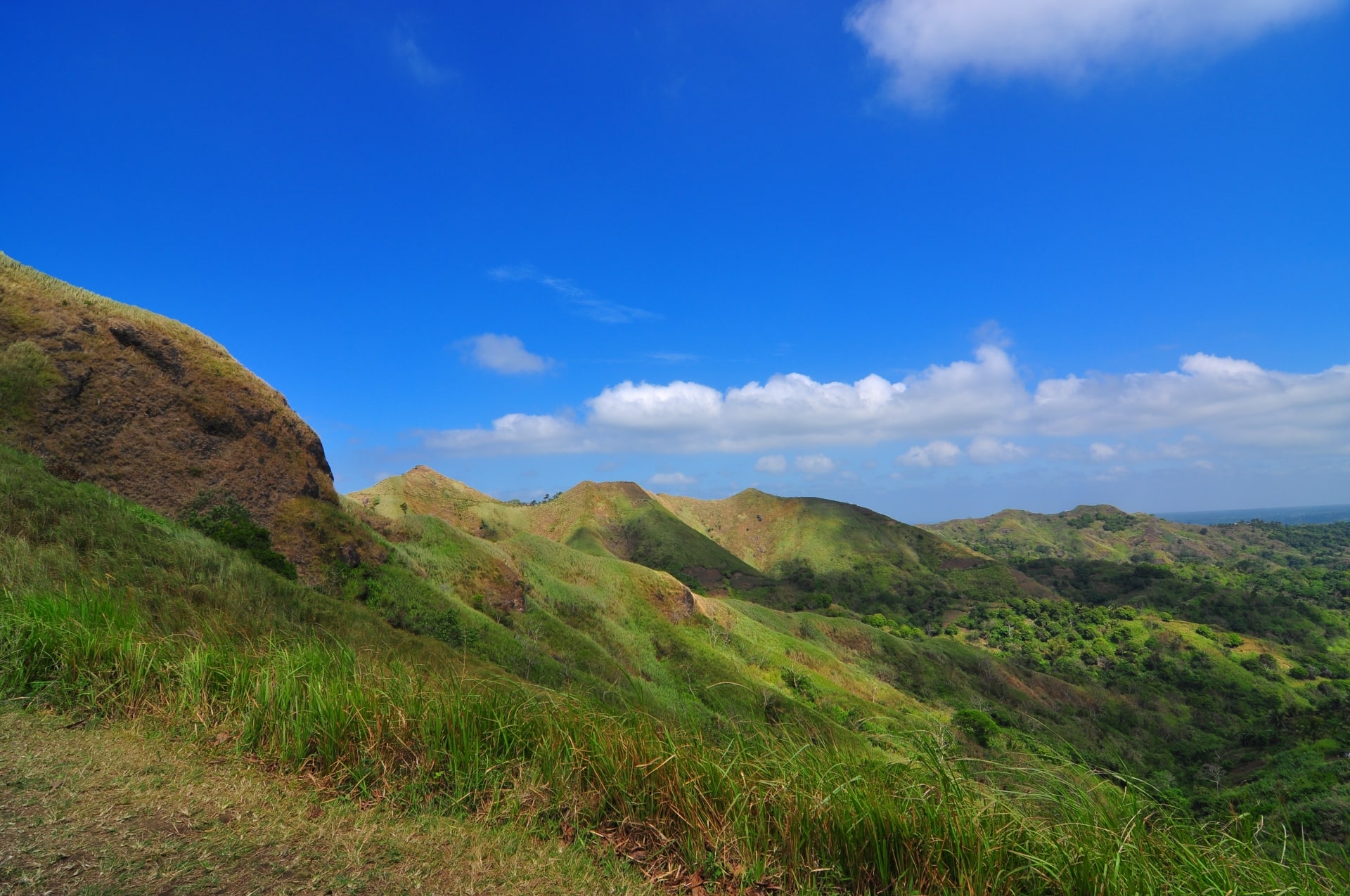 Treasure Mountain in Tanay Rizal is one of the famous camping sites in the Philippines located in Sitio Maysawa Barangay Cuyambay Tanay Rizal known for its amazing sea of clouds and breathtaking view of the Sierra Madre Mountains.
The Treasure Mountain stands 505 meters above sea level; perfect for those who want to experience hiking that does not require difficulty and obstacles in climbing. It is a unique experience with family and friends to relax and unwind. There are also activities here like biking, waterfall chasing, spider web high ropes obstacle course, the whole course, and the swing. They also offer overnight camping and car glamping activities.
You can get to treasure mountain by car or public transportation, however using a private car is the easiest and most convenient way to get to treasure mountain. There are also tour agencies that offer tour packages including transportation, etc. This will also be better, especially for first-timers.
17. Swimming in Cave Pool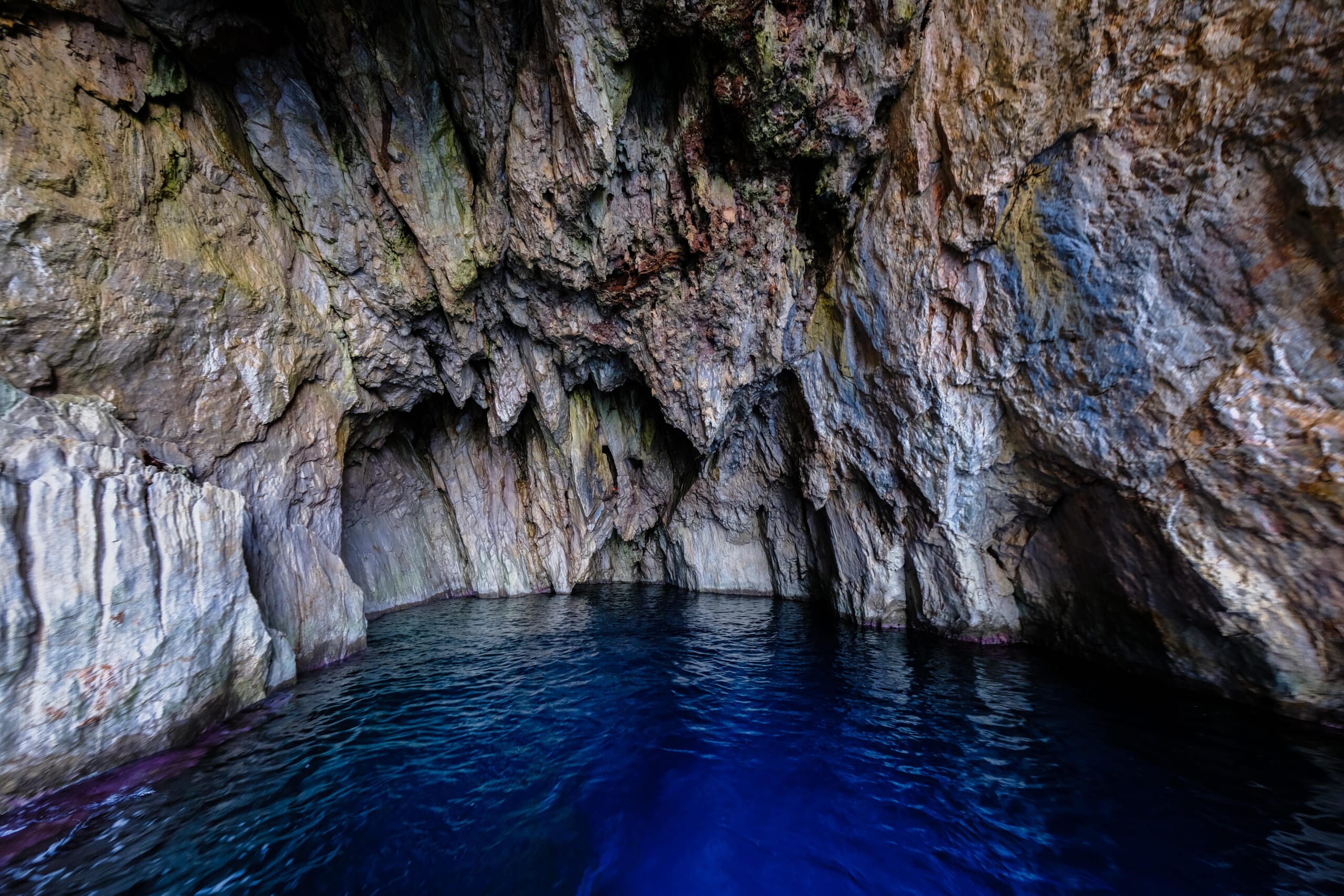 The Philippines is rich in natural resources and known for its fine white sand and crystalline water. Aside from that, there are also many places in the Philippines that have natural cave pools and lagoons which are also one of the tourist spots in the Philippines. One of these is the Tayangban Cave pool in Siargao known as an inland experience with substantial blue freshwaters where you can swim in a natural sinkhole.
Tayangban Cave Pool is located in Pilar, a small village in Central Siargao, about 20-30 minutes drive from General Luna. Public transportation is the best way to get to the Tayangban Cave. You can also go there by riding a scooter, and if you want, a convenient way you can join a travel tour that offers guidance and transportation.
18. Trekking and Hiking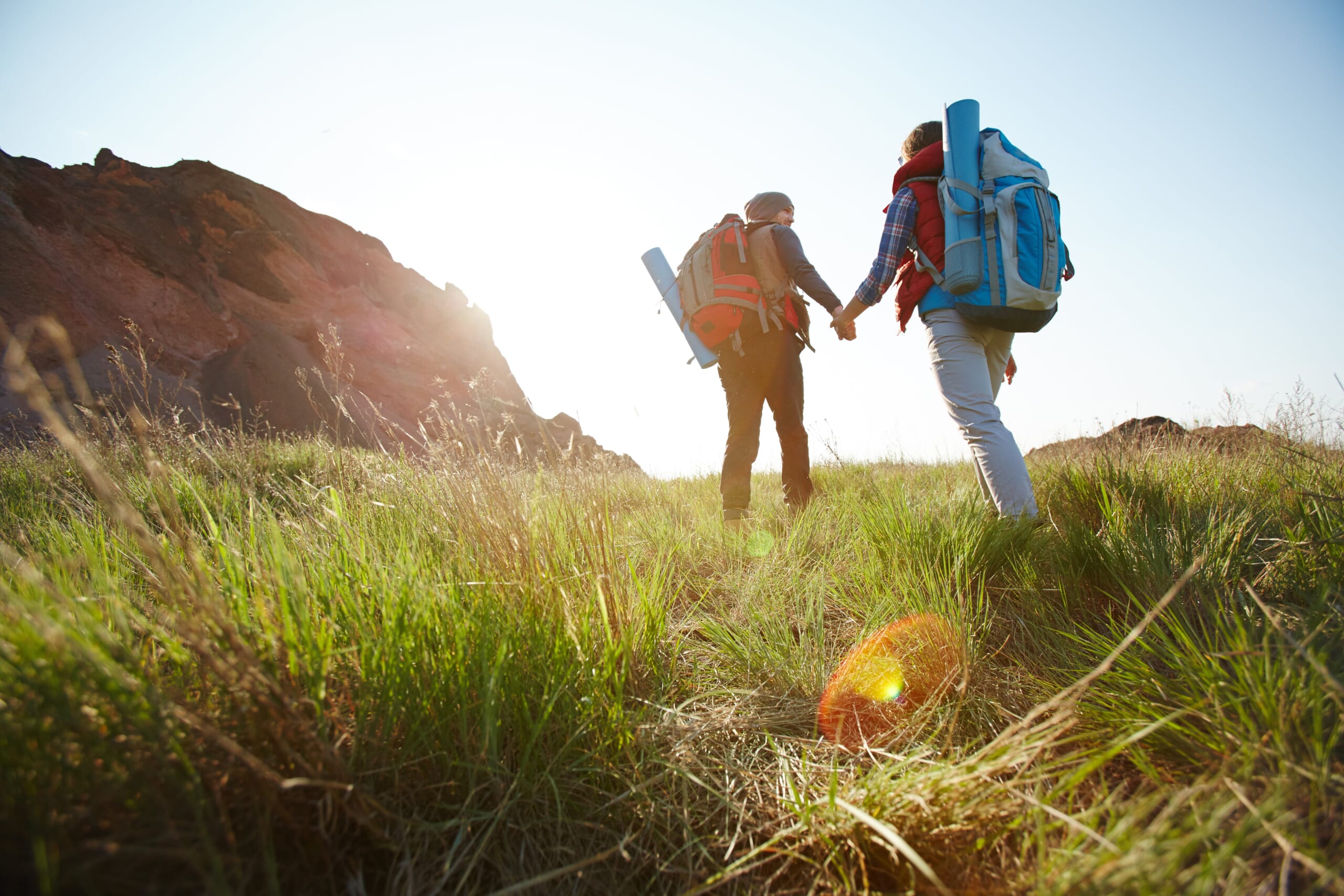 Trek Mt. Apo is one of the best experiences in the Philippines, especially for mountaineers. Mount Apo is the highest mountain and volcano in the Philippines with an elevation of 2,954 meters above sea level located in south central Mindanao (Davao City) and is one of the tourist destinations of mountaineers because of the extremely beautiful views from the top of the mountain.
Aside from Mt. Apo, the Philippines boasts many beautiful mountains ranges that every adventurous traveler dreams of visiting and climbing. There is the Osmeña Peak which is considered the highest peak in Cebu and a well-known hiking spot in the Philippines because of the amazing mountain views with a height of 1,013 meters above sea level. And many more in different parts of the Philippines.
You can find great deals in some tour agencies that offer popular hiking tours in the Philippines and each trekking and hiking area has guidelines that must be followed before you are allowed to climb. There are also tour guides which are mandatory for your safety.
19. Visit Cebu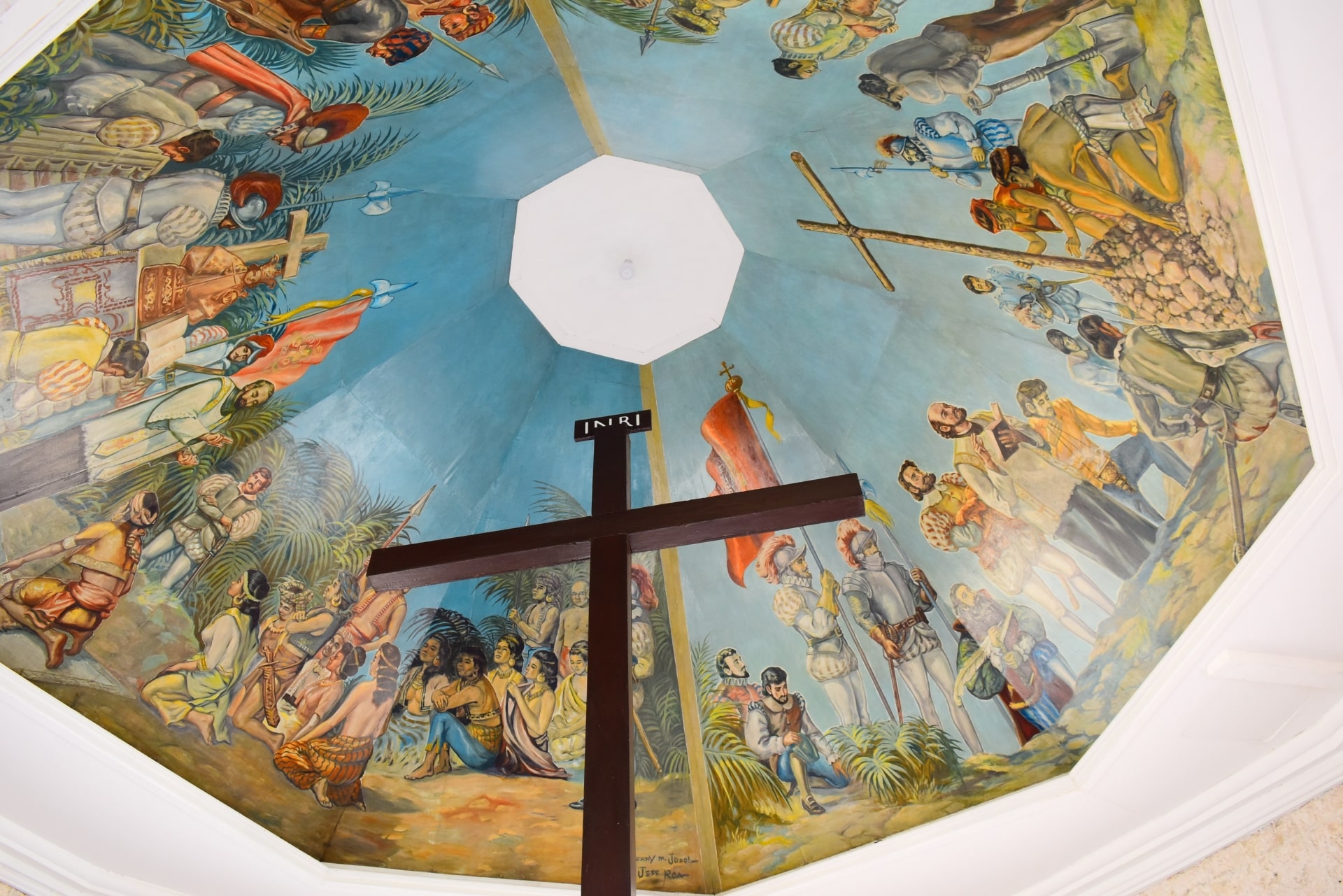 Cebu is one of the most visited tourist destinations in the Philippines with so many tourist spots to visit. From its cities to islands with beautiful beaches and marine activities.
Start your trip by visiting the famous Magellan's Cross next to the oldest Catholic church in the Philippines, the Basilica Menor del Santo Niño. Do some unique activities in Sky Experience Adventure at Crown Regency Hotels and Towers.
Cebu also has the famous beaches of the Philippines known for marine activities such as watching whale sharks in Oslob, Island hopping, scuba diving, and snorkeling. There are many tour agencies that offer tour packages that include accommodation and activities like the ones I mentioned, which are more convenient and hassle-free.
20. Explore Bicol Province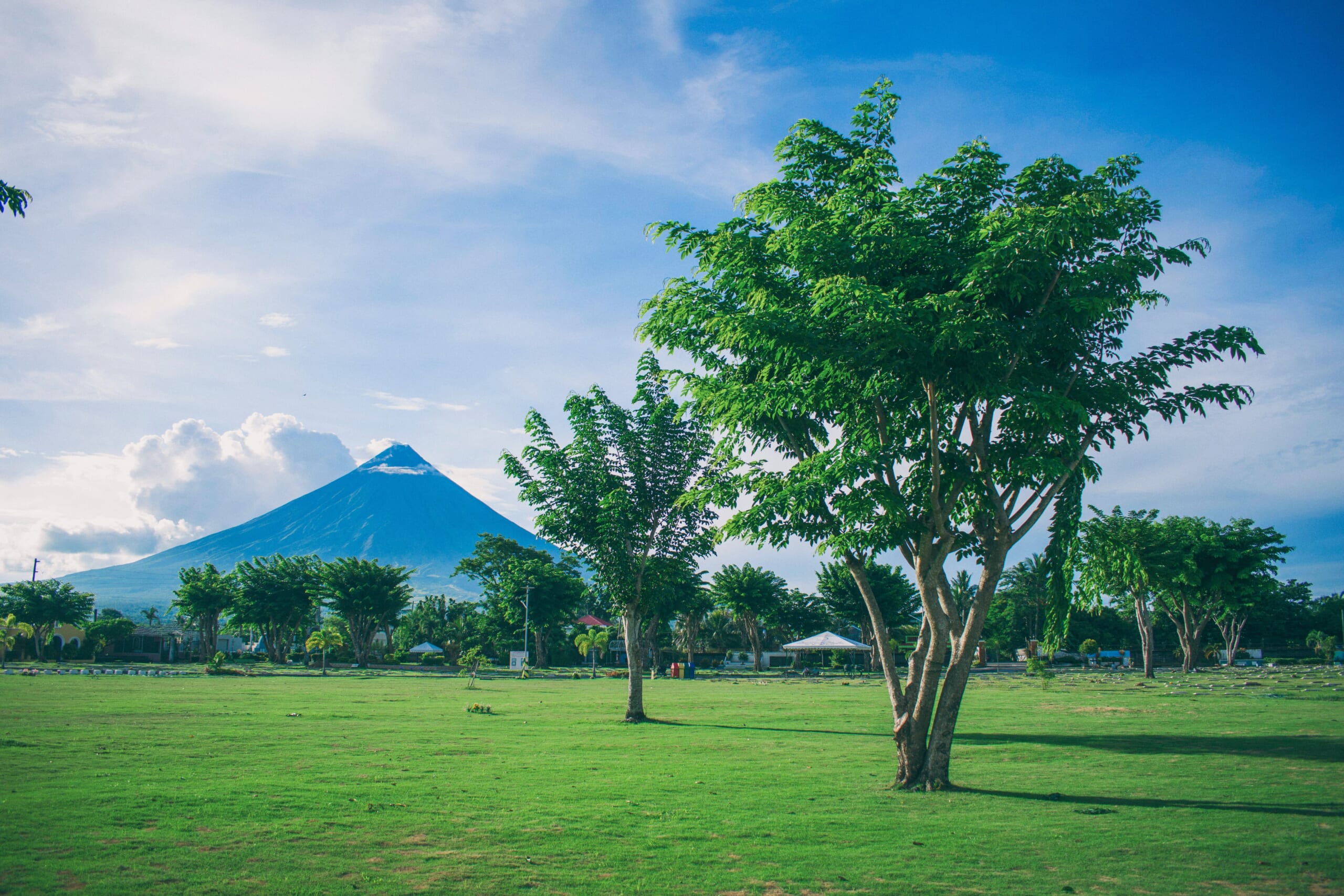 Mount Mayon or Mayon Volcano is one of the popular tourist spots in the Philippines; it is the most active volcano in the country located in Albay in Bicol province known for its perfect cone shape with a height of 2,462 meters above sea level. Apart from the breathtaking view of Mayon Volcano, there are also activities here to enjoy the place.
You can have a tour of Cagsawa Ruins, one of the tourist attractions in Albay. The remnants of a 16th-century Franciscan church and the Cagsawa Church are also perfect spots to view the Mayon Volcano. You can also try here the Mayon ATV ride; it gives you a unique experience. It is the famous thrilling adventure and activities in the area with different trails to choose from depending on duration, distance, and difficulties. There are trails with a duration of only 20-30 minutes that are good for those who want to experience the ATV ride in Mayon Volcano and others have 50 minutes up to 2-3 hours of durations.
Many travel agencies are offering different activities in addition to the ones I mentioned above; they also have a complete package including transportation and accommodation. The best and fastest way to get to Albay is by traveling by air. Get a flight from Manila to Legazpi airport and from there you can take a shuttle van to the central city of Legazpi.
. . .
Thank you for reading, Hope this article gives you information about the places and things to do in the Philippines.
▽Subscribe to our free news magazine!▽

For more related articles about the culture and travel destinations. Check the following articles below.
▽Related Articles▽
▼Editor's Picks▼
---