Best Spots for VR Experiences in Tokyo
Where to experience a virtual reality world in Tokyo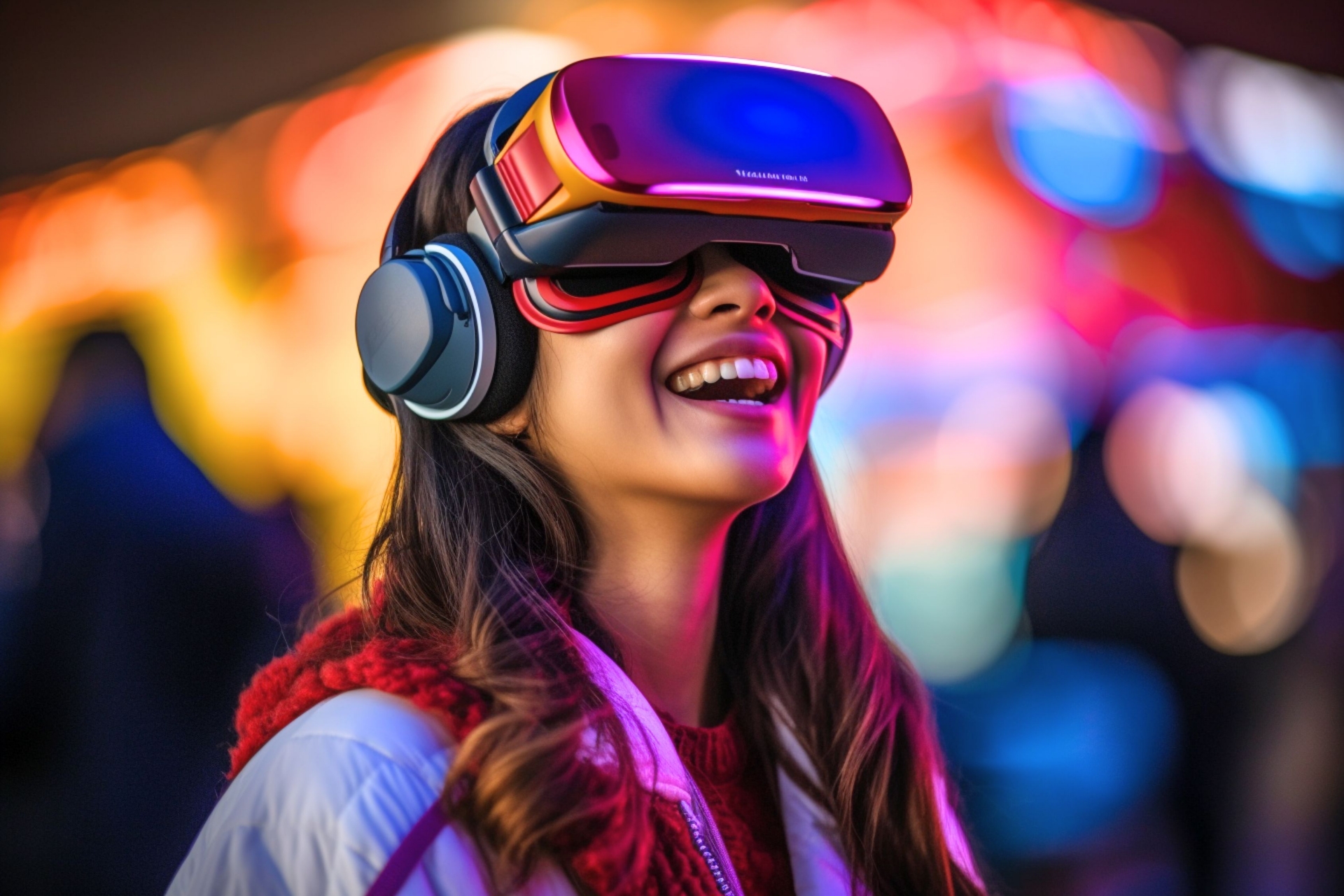 VR (Virtual Reality) became a new type of attraction across the world in the past years, which features the latest digital technology and offers amazing virtual experiences. In some places in Tokyo, you can enjoy various kinds of unique virtual reality world with the latest VR facilities. In this article, I'm going to introduce the most recommended VR experiences which will blow your mind away!
---
1. Tokyo Joypolis
Tokyo Joypolis is an indoor amusement park located in Odaiba. They offer a wide variety of attractions that can be enjoyed from kids to adults. One of the most popular attraction of the venue is ZERO LATENCY, a virtual attraction using the latest VR technology. Up to 6 people can play together with the VR goggles and use a high-tech rifle to play and roam in a 280 sq meter space.
▶ Book Tokyo Joypolis Passport!
Access: 2 mins from Odaiba Kaihin Koen Station (Yurikamome Line)
Hours: 10:00~22:00
Admission: 1,200 yen/Passport: 5,000 yen
2. RED°TOKYO TOWER
RED°TOKYO TOWER opened in 2022 as Japan's largest esports entertainment facility on the foot of Tokyo Tower. A variety of the latest VR and AR games and esports can be enjoyed on four floors of the venue and it's a great place for families, friends and couples.
▶ Book RED°TOKYO TOWER Passport!
Map: https://goo.gl/maps/weeAx2n7dd9dtmty6
Hours: 10:00~22:00
3. NARUTO × BORUTO VR
NARUTO × BORUTO VR is a new VR attractions opened in 4th floor of DiverCity Tokyo Plaza, Odaiba in 2023 spring. The attraction features one of the most popular Japanese anime/manga series, NARUTO and BORUTO and guests can join the Ninja training with popular characters from the series in virtual reality worlds. At the venue, the original merchandise of and NARUTO and BORUTO is also available.
Access: 5 mins walk from Odaiba Station
Map: https://goo.gl/maps/tnfEDEEG74MrjrNs9
Hours: 11:00~19:00 (weekdays)/10:00~20:00 (weekends & holidays)
Price: 2,000 yen (weekdays)/2,500 yen (weekends & holidays)
Official Website: https://www.vr-naruto.com/
4. Yomiuri Land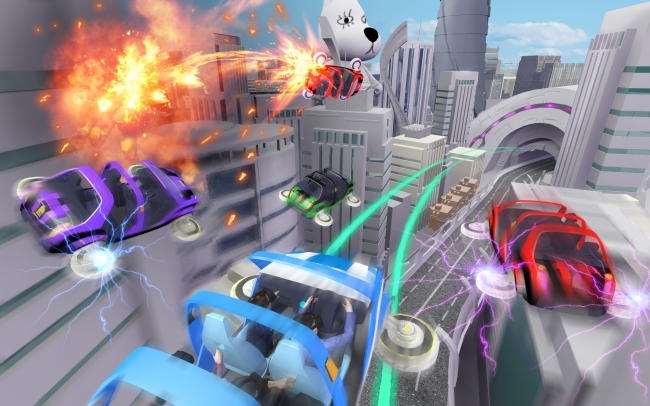 Yomiuri Land is an amusement park in Inagi City, Tokyo, which features a wide variety of attractions from thrilling rides to family-friendly rides. The Goodjoba! is an indoor amusement area at the park, themed after Japanese craftsmanship, and at the automotive section "CAR FACTORY" (supported by NISSAN), you can enjoy VR during the test run and ride ride through the virtual reality world in the past or the future with the time machine.
Official Website: https://www.yomiuriland.com/
5. Reality Edge VR
Reality Edge VR is a VR facility with VR room escape games using the latest technology. There are over 20 different VR games available. You can pick a VR game from a wide variety with different scenes and storylines, immerse yourself into the virtual reality world and solve challenging problems with friends.
▶ Book VR Escape Game Experience in Tokyo!
Official Website: https://www.reality-edge-vr.com/
6. TREE by NAKED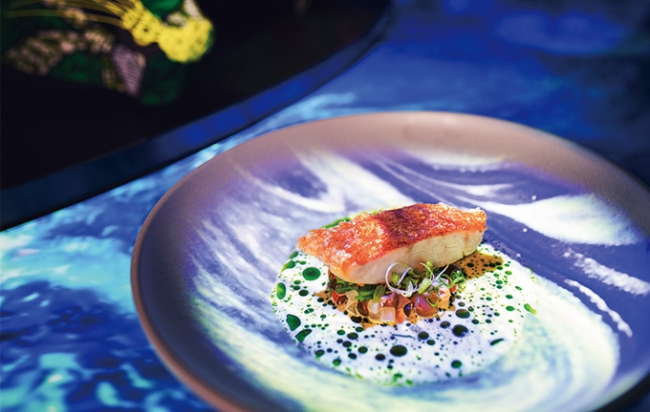 Do you want to enjoy VR experience while dining? TREE by NAKED located in Yoyogi Park, Tokyo brings a completely new and unique food experience, combining food and the latest digital art technology. The immersive restaurant is created by popular installation curators NAKED, and offers creative fusion cuisine with VR, projection mapping, lighting and misic
Official Website: https://tree.naked.works/yoyogi/
---
SKY CIRCUS <<Closed>>
SKY CIRCUS is an observatory which has opened at the 60th floor of Sunshine City Ikebukuro in April 2017, with the unique concept of observation x technology. There are 2 types of VR attractions :"TOKYO BULLET FLIGHT" and "SWING COASTER".
Access: 8 mins walk from Ikebukuro Station
Hours: 11:00~21:00
Fee: 1,200 yen (admission fee)
VR PARK TOKYO <<Closed>>
VR PARK TOKYO is an amusement VR facility located near Shibuya Station. Currently there are over 10 kinds of VR attractions available such as a shooting game and a jungle walking experience. The ticket allow you to play as much as you want in 90 mins.
Access: 5 mins from JR Shibuya Station
Hours: 10:00~23:45
Fee: 3,300 yen for 90 mins
VR Zone Shinjuku <<Closed>>
The newly opened, the biggest VR facility in Japan located in Shinjuku. VR Zone Shinjuku houses multiple attractions with cutting-edge VR technology. There are currently over 15 attractions available including Mario Kart, Dragon Ball and Ghost in the Shell. Great deal tickets "1 days+4 tickets" are available to purchase online in advance!→https://webket.jp/pc/ticket/index?fc=00366&ac=0000
Access: 7 mins from Shinjuku Station East Exit
Hours: 10:00~22:00
Fee: 800 yen (admission fee)
---
Fore more info about unique experiences ONLY in Tokyo, please check out these articles, too!
▽Related Articles▽
▼Editor's Picks▼
---