7 Best Spots for VR Experiences in Tokyo!
Where to experience a virtual reality world in Tokyo??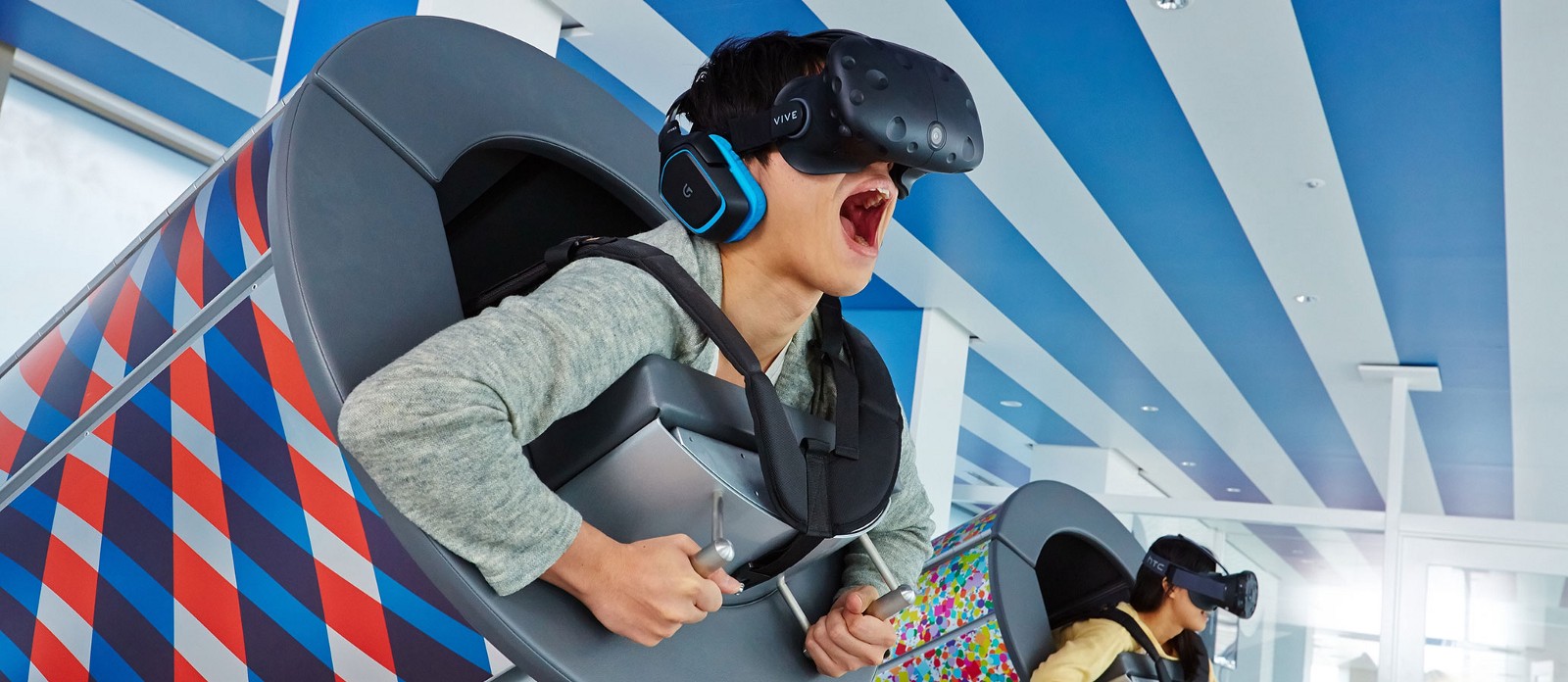 VR (Virtual Reality) took the world by storm last year! Have you guys tried it?? Nowadays, more and more facilities are opening in Tokyo where you can experience the virtual reality world easily. So, why not to try the newest entertainment with the latest technology while you are in Tokyo??
Today, I'm going to introduce the most recommended VR experiences which will blow you away!
1. MAZARIA in Ikebukuro Sunshine City
MAZARIA opened at 3F of Sunshine City World Import Mart Building in 2019 summer as an indoor entertainment complex where guests can immerse themselves into the game and anime world and experience the contents with the latest technology. MAZARIA offers 19 VR games which is the biggest selection in Tokyo including Mario Kart, PAC-MAN, Evangelion and more.
Access: 8 mins from Ikebukuro Station
Hours: 10:00~22:00
Fee: 800 yen (entry only), 4,500 yen (MAZARIA PASSPORT)
2. ZERO LATENCY VR in Tokyo Joypolis
ZERO LATENCY is a VR experience at the indoor amusement park Tokyo Joypolis in Odaiba. The new game SINGULARITY has just launched in summer 2017. Up to 6 people can play together with the VR goggles and use a high-tech rifle to play and roam in a 280 sq meter space.
Access: 2 mins from Odaiba Kaihin Koen Station (Yurikamome Line)
Hours: 10:00~22:00
Fee: 1,800 yen (weekdays), 2,000 yen (weekends)
3. VR NINJA DOJO
VR NINJA DOJO (open in March 2019) is a new type of entertainment collaborating with traditional Japanese culture and high tech gaming technology, offering an authentic and unique Ninja training at both real and virtual reality worlds. After the training with skilled masters, try your Ninja techniques by battling with monsters with the latest VR gadget!
<<Book e-tickets for VR NINJA DOJO now!>>
Access: 3 mins walk from JR Kanda Station
Hours: 9:30~22:30
Price: 8,000 yen + tax
more info:
4. VR PARK TOKYO
VR PARK TOKYO is an amusement VR facility located near Shibuya Station. Currently there are over 10 kinds of VR attractions available such as a shooting game and a jungle walking experience. The ticket allow you to play as much as you want in 90 mins.
Access: 5 mins from JR Shibuya Station
Hours: 10:00~23:45
Fee: 3,300 yen for 90 mins
5. SKY CIRCUS Sunshine 60
SKY CIRCUS Sunshine 60 is an observatory which has opened at the 60th floor of Sunshine City Ikebukuro in April 2017, with the unique concept of observation x technology. There are 3 types of VR attractions :"TOKYO BULLET FLIGHT", "SWING COASTER", and "SKY ESCAPE~A High-altitude Terrifying Experience~".
<<Click HERE to book Sky Circus Sunshine 60 Observatory Tickets >>
Access: 8 mins walk from Ikebukuro Station
Hours:10:00~22:00
Fee: 1,200 yen (admission fee)
6. Konica Minolta VirtuaLink in DiverCity Tokyo Plaza <<Permanently Closed>>
VirtuaLink has launched in July 2017 at DiverCity Tokyo Plaza at Odaiba. The VR space adventure game "Wonder Pot" allows maximum 36 participants to play at once on the seat in the special pods and complete the mission in the space world, as if you are actually in outer space.
Access: a short walk from Daiba Station (Yurikamome Line)
Hours:10:00~21:00
Fee: 1,500 yen (30 mins)
7. VR Zone Shinjuku <<Permanently Closed>>
The newly opened, the biggest VR facility in Japan located in Shinjuku. VR Zone Shinjuku houses multiple attractions with cutting-edge VR technology. There are currently over 15 attractions available including Mario Kart, Dragon Ball and Ghost in the Shell. Great deal tickets "1 days+4 tickets" are available to purchase online in advance!→https://webket.jp/pc/ticket/index?fc=00366&ac=0000
Access: 7 mins from Shinjuku Station East Exit
Hours: 10:00~22:00
Fee: 800 yen (admission fee)
Which VR experience would you like to go for?? More and more different types of VR attractions are coming up!
Make sure to book the ticket in advance as they are all pretty popular right now! 😉
Fore more info about unique experiences ONLY in Tokyo, please check out these articles, too!
▽Related Articles▽
▼Editor's Picks▼
---