Where to Watch Rugby World Cup 2019 in Japan
Best places to watch Rugby World Cup 2019 in Japan from sports bars to Fanzones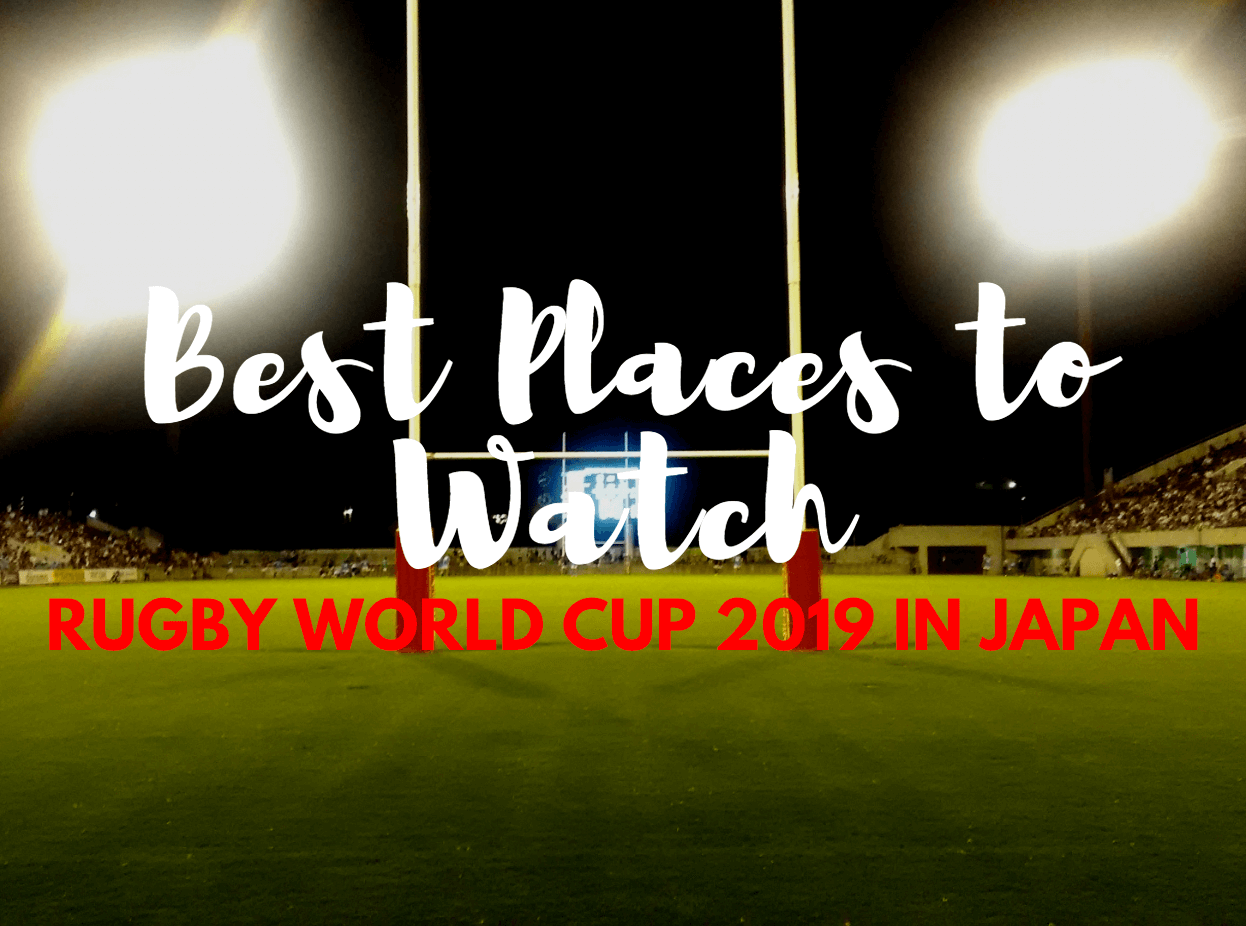 All the rugby and sports fans all over the world are looking forward to Rugby World Cup 2019, which will be held in Japan from 20th September to 2nd November, 2019. Rugby World Cup 2019 is the first Rugby World Cup to be hosted in Japan and even Asia. 20 selected national teams compete through total 48 matches all over Japan from the north Hokkaido to the south Oita, of course including the capital Tokyo.
▽For travelers visiting Japan for Rugby World Cup 2019, here are best things to do in the host cities!▽
Things to Do in Host Cities during Rugby World Cup 2019: Tokyo, Osaka, Yokohama, etc
Then, where will you watch the exciting games of Rugby World Cup 2019? Travel all the way to Japan to watch them or stay at home watching them on TV? Today, I'd like to introduce best places to watch Rugby World Cup 2019 in Japan. There are lots of places to enjoy watching the games of Rugby World Cup 2019 in Japan even though you don't have a game ticket.
▽Let's look back the highlights of Rugby World Cup 2015!!▽
1. Rugby Stadium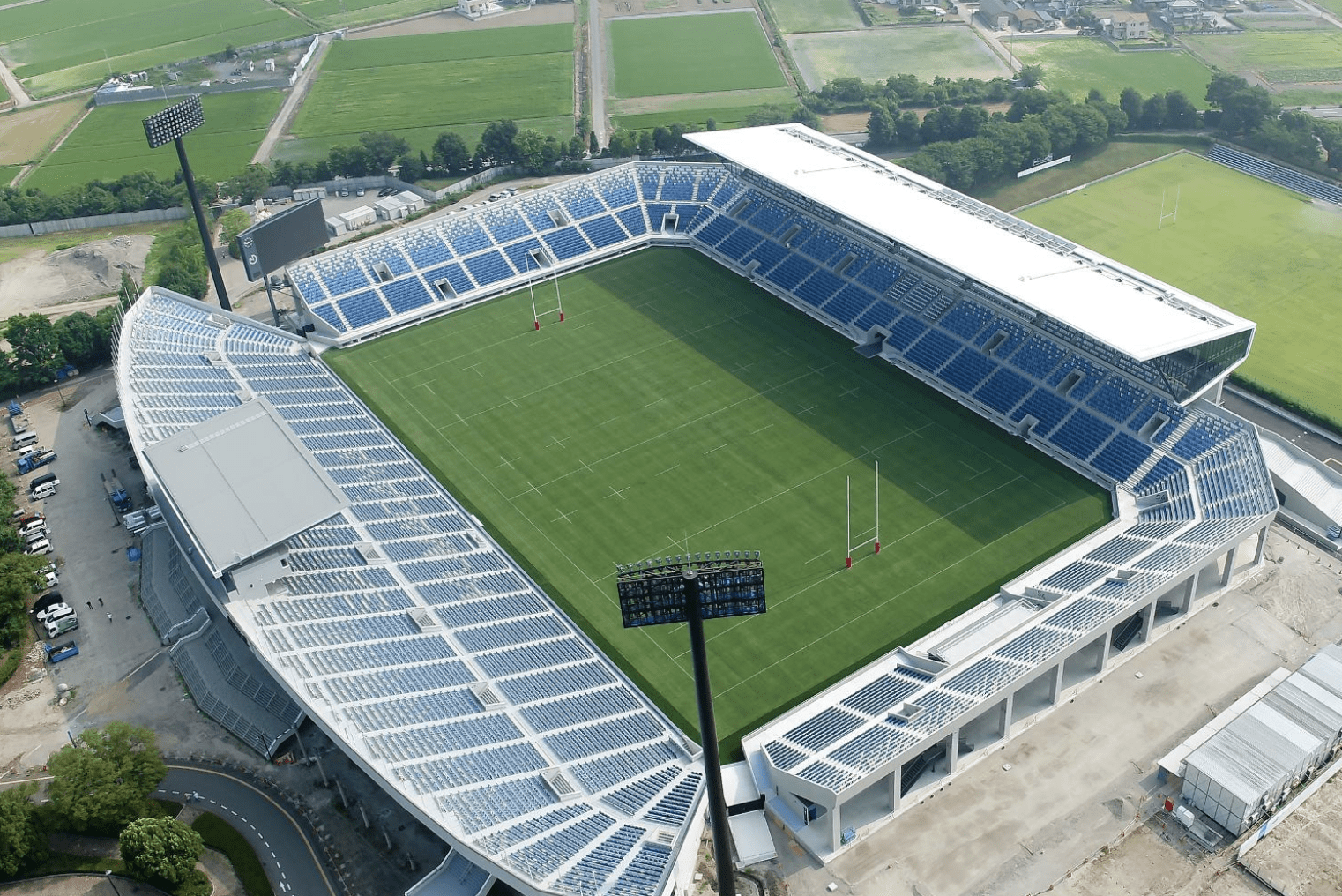 It is the best without any question to watch the world-class competitive rugby matches in the stadium, right? There are 12 rugby stadiums to hold the Rugby World Cup's games all around Japan. Some venues are located in popular tourist areas such as Tokyo, Yokohama, Hokkaido, Osaka, Kobe and Fukuoka, and others are less touristy areas. However, each area has unique attractions you cannot see or enjoy except Japan including delicious Japanese food, rich nature, Onsen, traditional culture and so on. If you have the chance to get the tickets, it is recommended to go to even far distant stadiums from the cities and enjoy traveling around the venue.
2. Sports Bar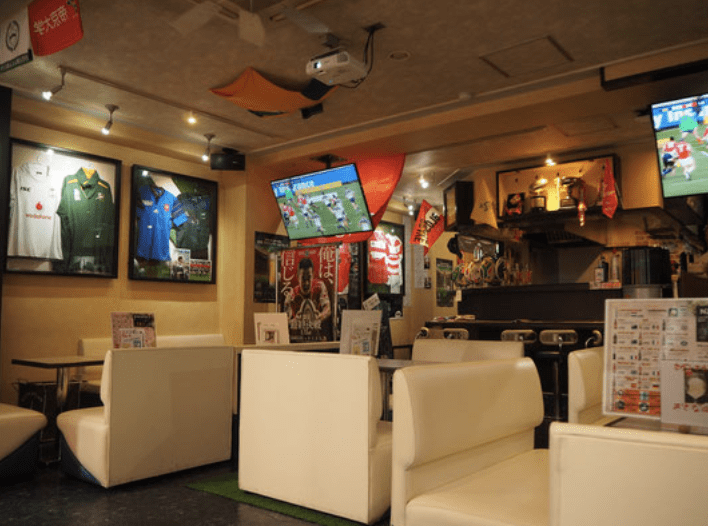 You may wonder where to watch the games of Rugby World Cup 2019 in the case you don't have the game ticket. Of course, the island country offers various spots to enjoy the matches without it. A sport bar is one of the most popular places to watch the rugby games outside the venues in Japan. For those who are not familiar with rugby so much, watching the games at the sport bar is an enjoyable experience since they can have an interaction with international people who are from various countries and get excited together. Especially, there are a large number of sports bars in Tokyo. Even if you stay only in Tokyo, you can watch the games held all over Japan on the wide screens of the bar.
▽Here are best sports bar in Tokyo perfect for watching Rugby World Cup 2019!▽
3. Fanzone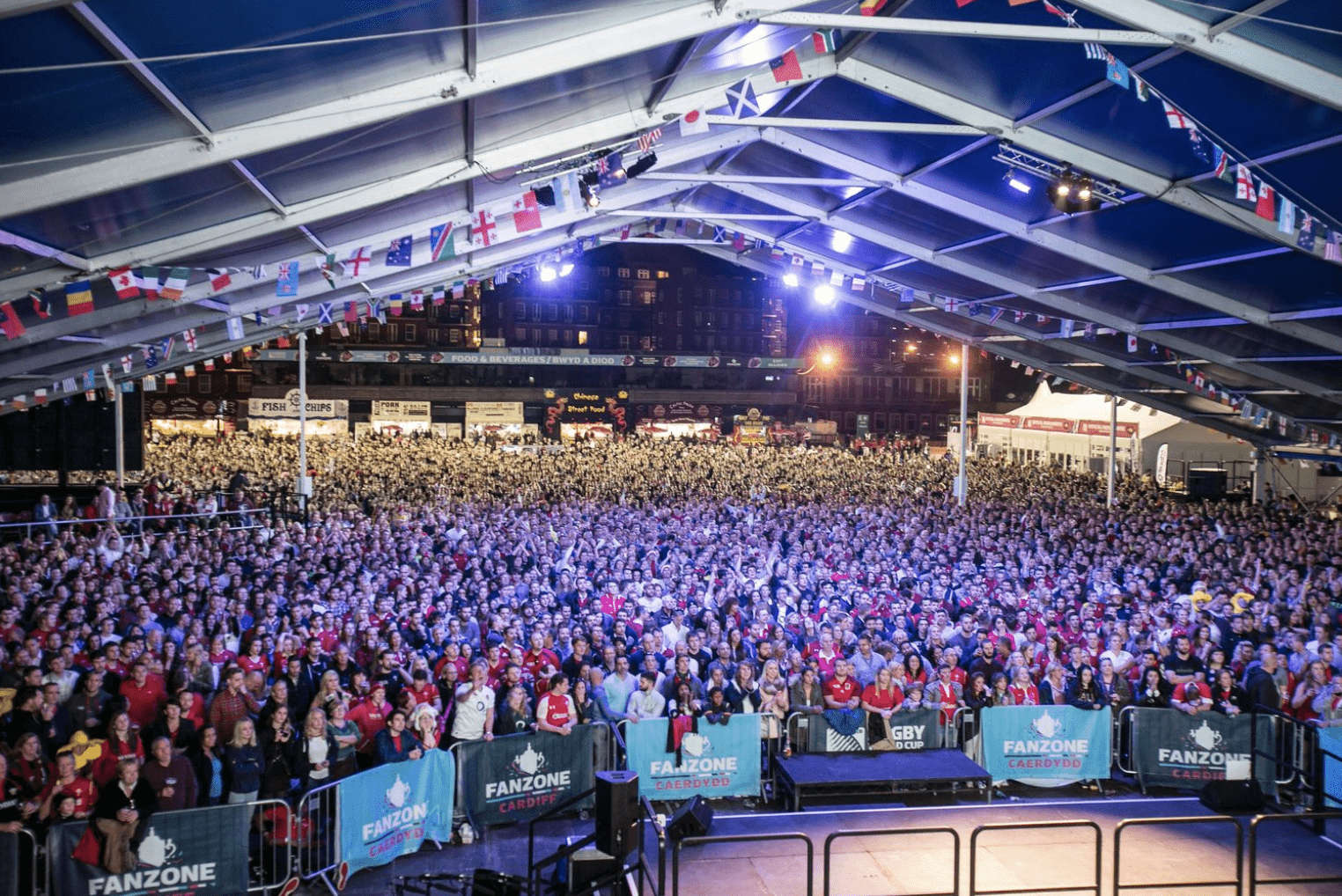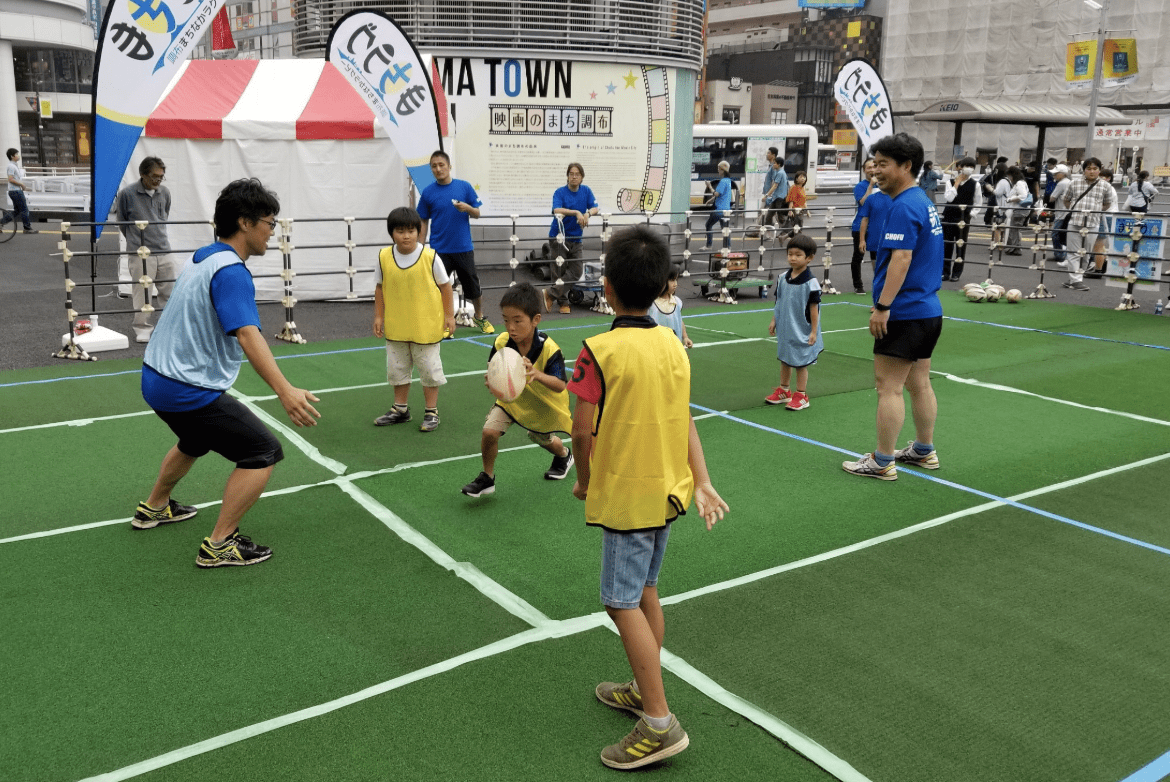 During the season of Rugby World Cup 2019, nice watching spots named Fanzones are set in the host prefectures all over Japan. Fanzones offer gigantic live-viewing screens, rugby-themed attractions, food and drinks and regional attractions. Everyone can access to Fanzones for free, which is the one and only chance to enjoy watching the quadrennial competition in Japan with rugby fans from all over the world.
This is the list of Fanzones:
Sapporo
Sapporo Odori Park: Odori Nishi 2, Chuo-ku, Sapporo city, Hokkaido
Sapporo Station South Plaza: Nishi 4 , Kita5, Chuo-ku, Sapporo city, Hokkaido
Kamaishi (Iwate Prefecture)
Kamaishi Civic Hall: 1–1,Omachi,Kamaishi city, Iwate
Kumagaya (Saitama Prefecture)
Community Space: 2–62 Hon-cho, Kumagaya city, Saitama
Tokyo
Tokyo Sports Square: 3–8–3 Marunouchi, Chiyoda-ku, Tokyo
Chofu Station Square & Chofu City Green Hall: 2–47–1 Kojimacho, Chofu city, Tokyo
Yokohama (Kanagawa Prefecture)
Rinko Park: 1 Minato Mirai, Nishi-ku, Yokohama city, Kanagawa
Shizuoka Prefecture
Sumpu Castle Park: 1–1 Sumpujokoen, Aoi-ku, Shizuoka city, Shizuoka
Soramo & Entetsu Hall: 320–1 Sunayama-cho, Naka-ku, Hamamatsu city, Shizuoka
Toyota (Aichi Prefecture)
Sky Hall Toyota: 1–20 Hachiman-cho, Toyota city, Aichi
Higashi-Osaka (Osaka Prefecture)
Tenshiba, Tennoji Park: 5–55 Chausuyama-cho, Tennoji-ku, Osaka City, Osaka
Hanazono Chuo Kouen Baseball Stadium: 1–1–43 Matsubara Minami, Higashiosaka City, Osaka
Kobe (Hyogo Prefecture)
Meriken Park: 2–2 Hatobacho, Chuo-ku, Kobe city, Hyogo
Fukuoka Prefecture
JR Hakata Station Square: 1–1 Hakata-eki chuou-gai, Hakata-ku, Fukuoka city, Fukuoka
Kumamoto Prefecture
Hanabata Square & Symbol Promenade: 7 Hanabata-cho, Chuo-ku, Kumamoto City, Kumamoto
Oita Prefecture
Oita Ikoi no Michi Square: 1–1000–16 Higashiomichi, Oita City, Oita
4. TV & Online
Of course, Rugby World Cup games are for all of rugby fans in the world. You can enjoy watching the games on TV outside Japan and on live streaming services online for those without TV.
This is the list of the TVs holding the broadcast right of the Rugby World Cup 2019:
Japan: IGBS (Nippon TV, NHK, and J SPORTS)
United States: NBCUniversal (NBC Sports)
United Kingdom: ITV
New Zealand: Spark New Zealand
Republic of Ireland Republic of Ireland: eir Sport
France: TF1
Finally, Rugby World Cup 2019 in Japan is just around the corner, and how are you going to enjoy the tournament? For more info about Rugby World Cup 2019, check this out!!
If you have a plan to travel to Japan for watching the games of Rugby World Cup 2019, check these articles below for the latest info about things to do and places to visit in Japan to make your perfect itinerary!
▽Related Articles▽
▼Editor's Picks▼
---