Tokyo Midtown Winter Illumination 2021-2022
2021-2022 Tokyo Winter Illumination: MIDTOWN CHRISTMAS 2021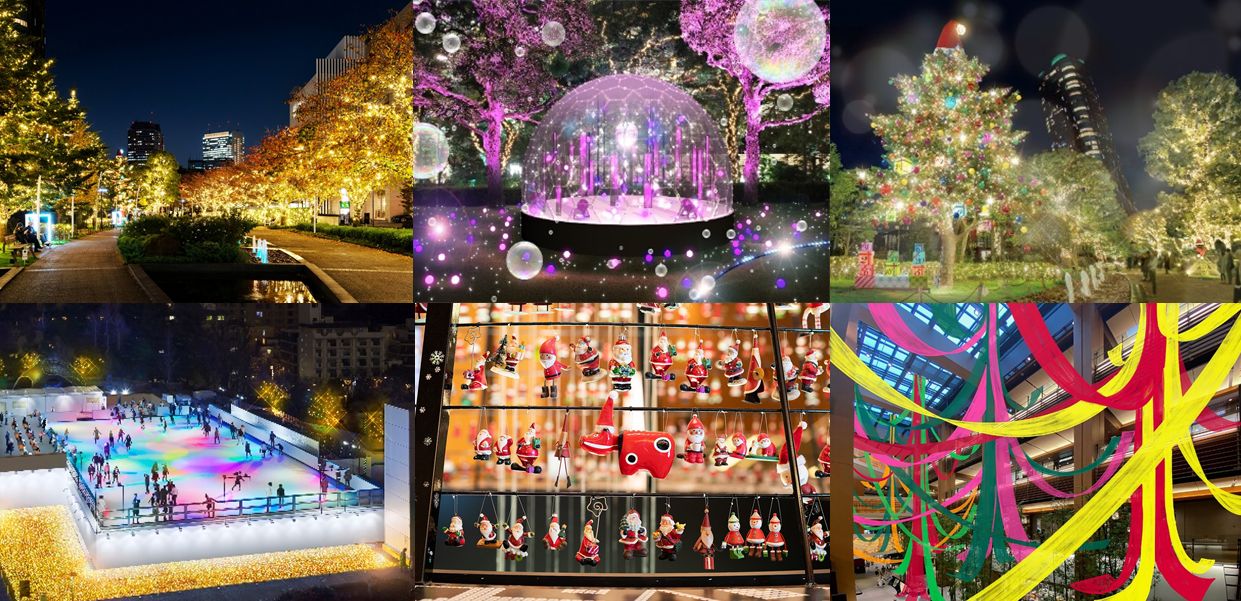 Tokyo Midtown is hosting a special winter event "MIDTOWN CHRISTMAS" with gorgeous illuminations, Christmas decorations and Tokyo's largest outdoor ice skating rink! Don't miss one of the best Tokyo winter illuminations this winter!!
---
Tokyo Midtown is a large multi-purpose complex, consisting of numbers of facilities such as shops, restaurants, cafes, museums, hotel, office, residences, garden and etc. It's located in Roppongi area, and not too far from the similar commercial complex building, Roppongi Hills.
In 2021-2022 winter, Tokyo Midtown is hosting a special event "MIDTOWN CHRISTMAS", featuring gorgeous illuminations, Christmas trees and festive Christmas decorations. I's one of the hottest events to visit in Tokyo this winter.
One of the highlights of the event is "MIDTOWN WINTER LIGHTS", featuring colourful and gorgeous illuminations displayed at several locations around the site such as the tree-lined walkway lit up with gold lights, a large snow dome with colourful lights and soap bubble effects and a Christmas tree with lights and colourful decorations.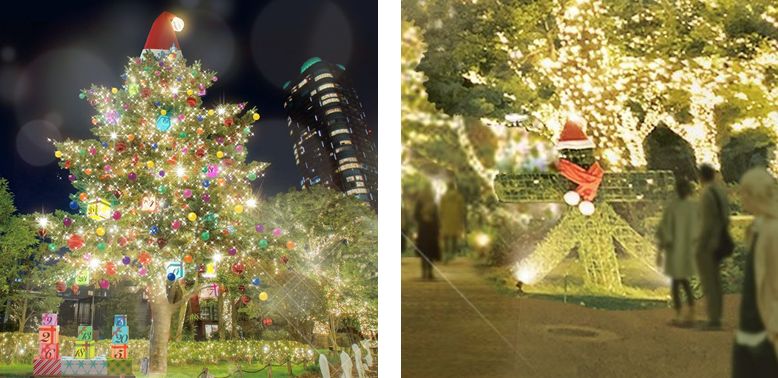 In the Galleria Building, a special installation and large Christmas tree will be displayed.
One of the largest outdoor ice skating rinks in Tokyo, MIDTOWN ICE RINK is also open at the expansive Grass Square area, and both kids and adult can enjoy staking in day and night. At night, the rink is lit by magical lights. The admission fee includes rental shoes and a cafe ticket that can be used at cafes and restaurants in Tokyo Midtown. Other rental facilities such as gloves and sleds are also available at the site.

Tokyo Midtown could be one of the most dreamy and romantic places to be in Tokyo in winter, and walking around there will simply make you feel like being in a winter wonderland. Moreover, some of restaurants and bars offers amazing overlook views of the illumination. Make your night a bit more special by visiting MIDTOWN CHRISTMAS this winter!
---
-MIDTOWN CHRISTMAS
Access: direct access available from Roppongi Station 8 Exit
Date: 18 November to 25 December 2021
Hours: 17:00~21:00 (MIDTOWN WINTER LIGHTS)/11:00~21:00 (Galleria Building)/
-MIDTOWN ICE RINK
Date: 18 November 2021 to 27 February 2022
Hours: 11:00~21:00
Fee:
Weekdays 2,000 yen (Adult)/1,500 yen (Children)
Weekends and Holidays: 2,500 yen (Adult)/2,000 yen (Children)
*including rental shoes and a cafe ticket
Thanks for reading! If you need more info about Christmas in Tokyo, please check these articles, too!
▽Related Articles▽
▼Editor's Picks▼
---