Sailor Moon Museum in Tokyo in 2022
Sailor Moon 30th Anniversary Exhibition to be Held in Roppongi Museum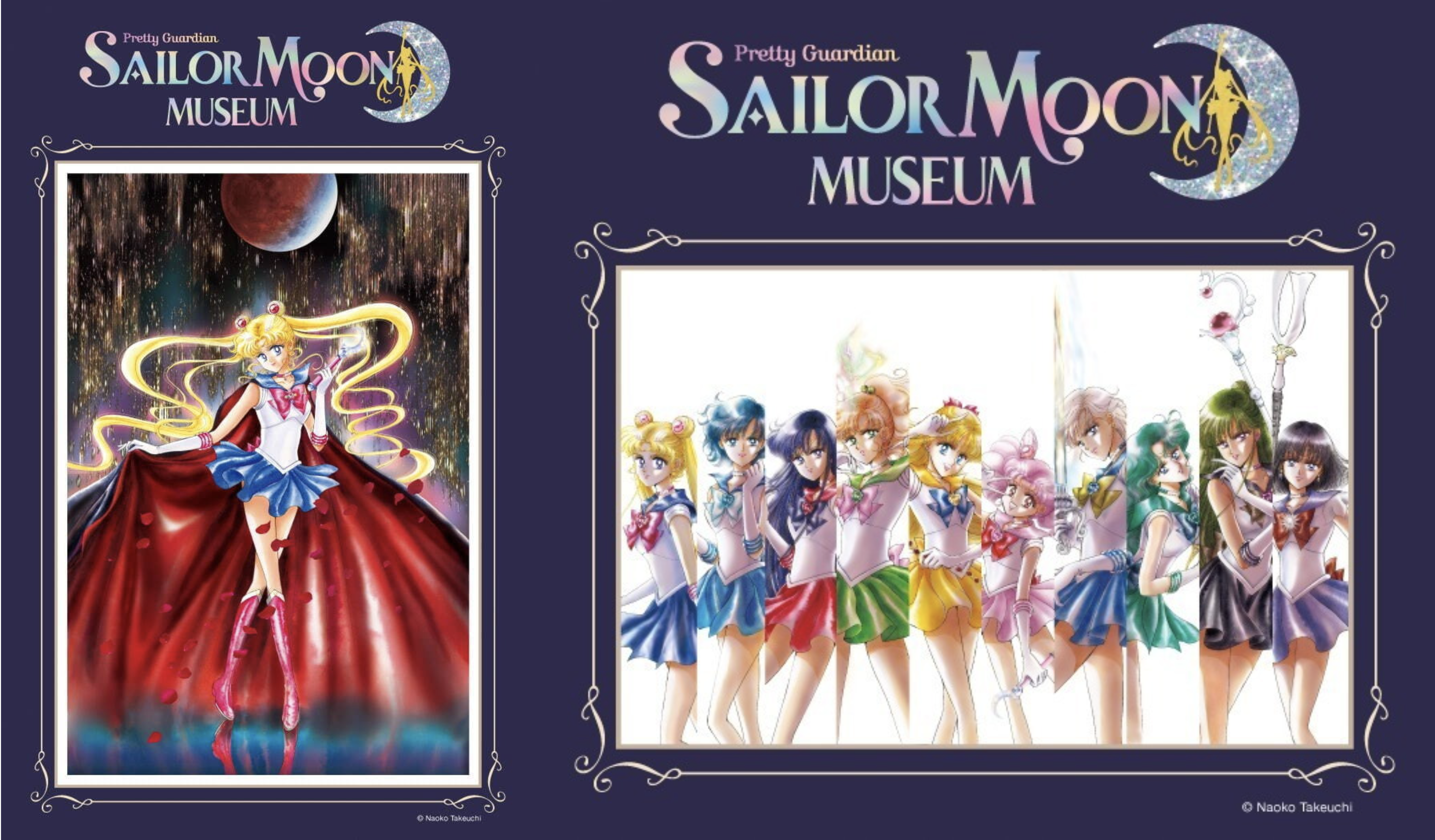 Pretty Guardian Sailor Moon, the story written and illustrated by Naoko Takeuchi, is undoubtedly one of the most famous shojo manga in history. The story of Bunny Tsukino and her friends has marked a whole generation.
A major exhibition commemorating the 30th anniversary of the popular manga series Sailor Moon will be held at the Roppongi Museum from July 1 (Friday) to December 30 (Friday), 2022.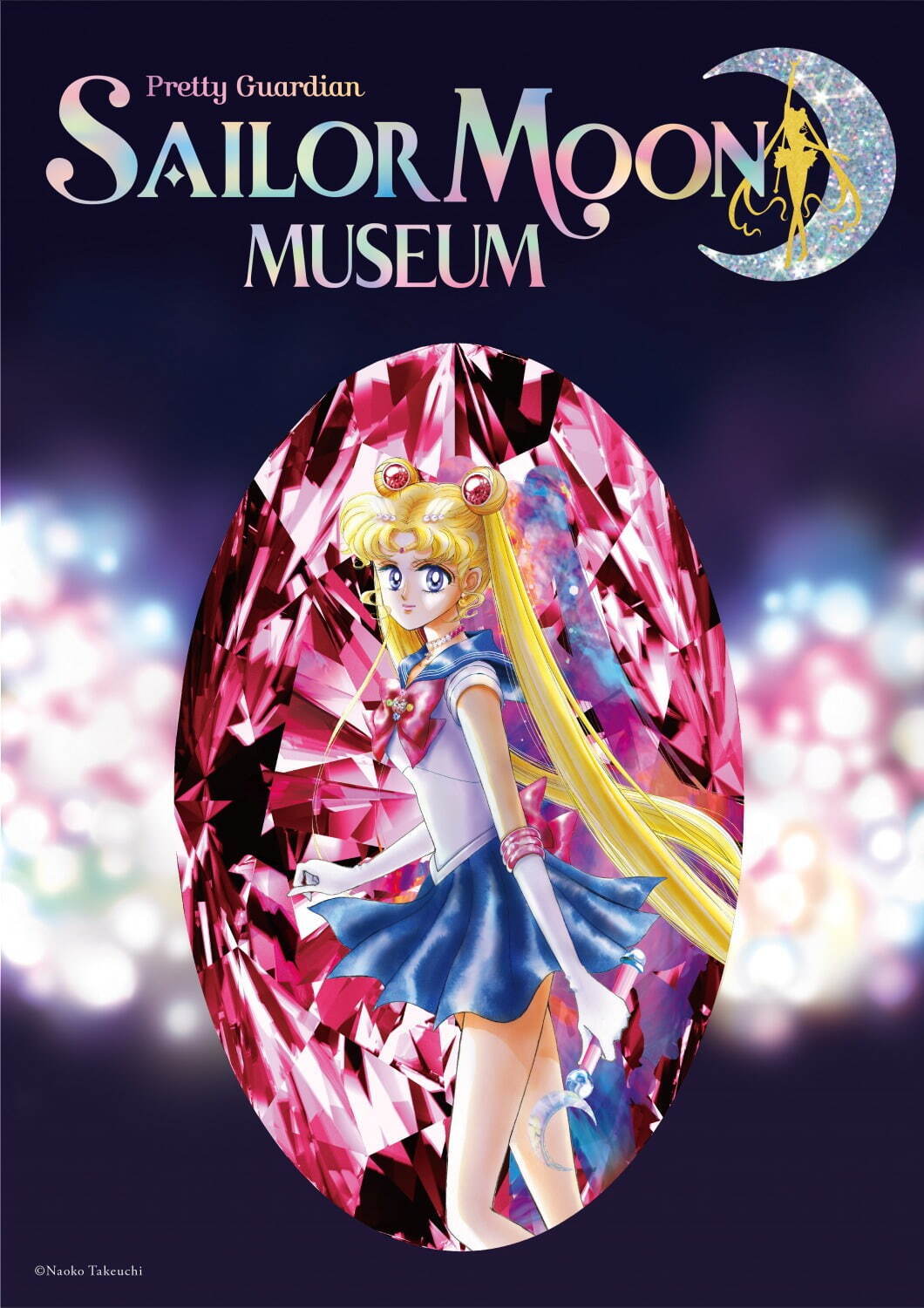 The Sailor Moon Museum exhibition traces the 30-year history of Sailor Moon, showcasing both rare original color drawings and original manuscripts (including some exhibited for the first time) as well as new illustrations drawn by Naoko Takeuchi herself.
The exhibition, which will last 6 months being the longest exhibition to date, will have 3 periods, the first from July 1 to September 4, the second from September 10 to November 6 and the third from November 12 to December 30.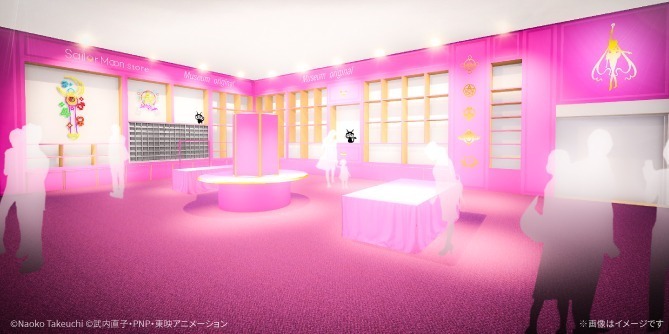 In addition to the more than 600 related materials, including animation storyboards and musical costumes, visitors can experience the world of Sailor Moon in a new immersive experience!
There is an immersive-type theater with a 4.5×8 meter large screen where you can experience images and special effects. Also, there is a display of hologram artwork copies where you can vibrantly re-live memorable moments of the Manga. You will be able to experience the world of "Sailor Moon" in a brand new way.
Cafe
During the exhibition, a special cafe "Sailor Moon Museum Cafe" will open in the Roppongi Museum. The cafe will offer a variety of original food and drinks featuring motifs of the Sailor Senshi, items from the series, and lines from the novels. New items will be added on the menu from September 10 onward so keep an eye on this article as we will bring the latest information! 😉 But for now, let's take a look at the current menu 😆
Left: Omurice 1,650 yen
Center: Sliders Set 1,850 yen
Right: Soda Float 950 yen
Left: Dessert Plate 1,730 yen
Center: Parfait 1,480yen
Right: Pudding 1,630 yen
Left: Art Latte 770 yen
Center & Right: Compact Icing Cookie 680 yen *Take out menu
Left: Tropical Passion Orange 740 yen
Right: Strawberry Milk Tapioca 740 yen
Original Goods
The Sailor Moon Museum will have also a special store with original goods, including new drawings by Naoko Takeuchi. The shop offers a variety of goods that I'm sure fans will love, like a super beautiful luxury notebook, colorful postcards and clear files, masking type, acrylic figures and more! Find some of the most interesting goods here:
Left: Luxury Edition Notebook 1,540 yen
Center: Masking Tape Holder 1,760 yen
Right: Masking tape 440 yen
Left: Acrylic Figure Collection (10 designs) 1,540 yen
Center: Can Badge Collection (10 designs) 440 yen
Right: Aurora stickers (10 designs) 440 yen
Left: Face Powder Collection (5 designs) 3,000 yen
Center & Right: Nakayoshi Furoku Card Collection 1,650 yen
Left: Reversible cushion (Luna & Artemis) 4,180 yen
Center: Pochette handbag 6,600yen
Right: Masking tape (Luna, Artemis & Diana) 440 yen
Left: Postcard (set of 4) 880 yen
Center: Clear file (set of 2) 770 yen
Right: Clear file (5 designs) 440 yen
Left: Aurora Mag 2,200 yen
Center: Chopsticks & chopstick box set 8,800 yen
Right: Heat-resistant glass 1,980 yen
Left: Mini Towel 990 yen
Center: Face Towel 1,760 yen
Right: Coaster (transforming brooch) 880 yen
Left: Coaster (Crystal Star Compact) 880 yen
Center: Sticky notes (5 designs) 440 yen
Right: Cookie assortment 1,404 yen
Left: Clear tape 550 yen
Center & Right: One note 770 yen
Left: Hat (90's cartoon logo) 3,080 yen
Center: Woven shirt (90s anime logo) 5,500 yen
Right: Clear file (90's anime logo) 440 yen
Left: Tote bag (90's anime logo) 2,640 yen
Center: Half pants (90's anime logo) 4,400 yen
Right: Bandana (90's anime logo) 1,760 yen
Left: Masking tape 440 yen
Center: Multicloth 660yen
Right: Metal Badge Collection 4,400 yen
Left: COOL mini towel 990 yen
Center: COOL muffler towel 1,430 yen
Right: Toothbrush Pouch 1,650 yen
Left: Glasses case1,980yen
Center: Pouch 3,520 yen
Right: Canvas tote 3,300 yen
And there are even more goods! You can see them all on their website.
Exhibition will be held at Roppongi Museum, Tokyo from 1 July to 30 December 2022!
-Sailor Moon Museum
Venue: Roppongi Museum
Adress: 5-6-20 Roppongi, Minato-ku, Tokyo
Date: 1 July to 30 December 2022
Vol. 1 Friday, July 1 – Sunday, September 4
Vol. 2 Saturday, September 10 – Sunday, November 6
Vol. 3 Saturday, November 12 – Friday, December 30
* Closed: September 5 (Mon.) – 9 (Fri.), November 7 (Mon.) – 11 (Fri.)
Hours: 10:00-18:00 (last admission 17:30)
Prices: Adults 2,000 yen, High school students 1,200 yen, Elementary school students 600 yen
Ticket info: https://eplus.jp/sf/word/0000153589
Official Website: https://sailormoon-museum.com/
Thanks for reading! For more information about interesting exhibitions and things to do in Tokyo this summer, please check out these articles, too!
▽Related Articles▽
▼Editor's Picks▼
---