One Piece Restaurant in Tokyo
One Piece Cafe: Cafe Mugiwara & Sanji no Oresama at TOKYO ONE PIECE TOWER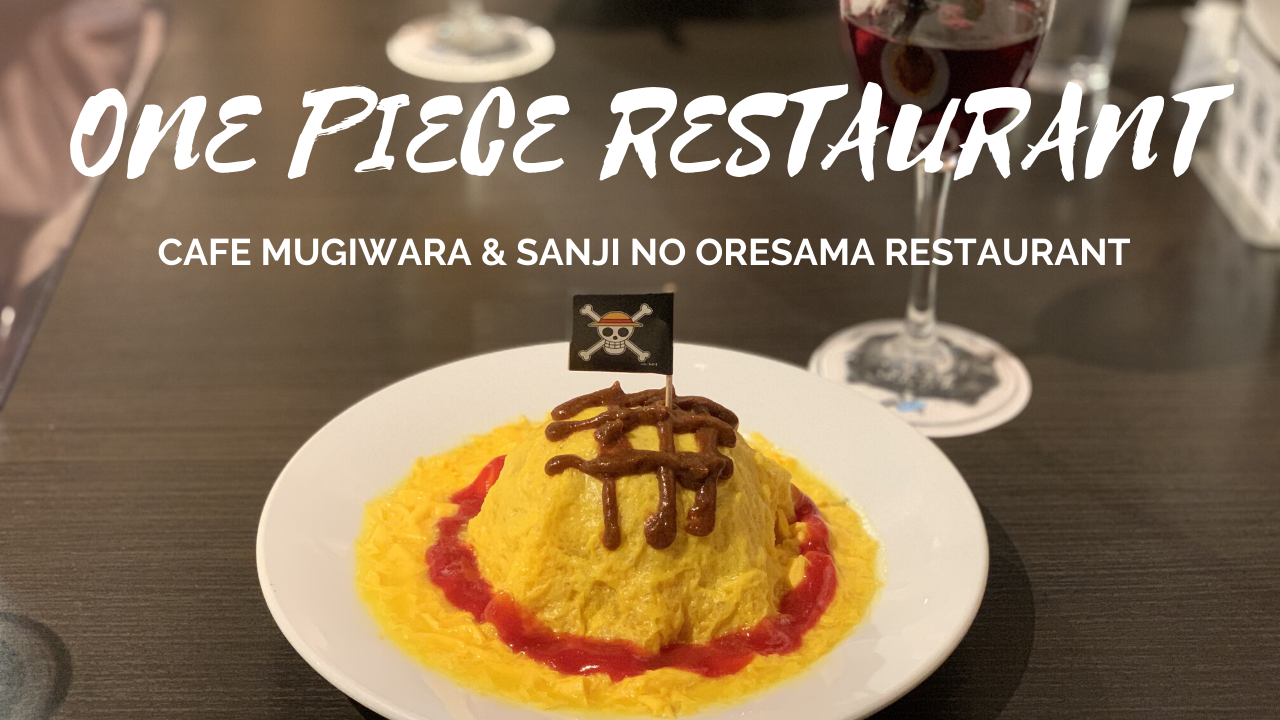 When you think about Japan, one of the first things that comes to mind is anime and manga, a symbol of the country's culture. And today we can't talk about anime and manga without mentioning One Piece, one of the most popular series both inside and outside Japan.
Eiichiro Oda's work was first published in 1997, and the anime came out in 1999. That means that it takes nothing more and nothing less than 23 years, and far from getting tired of its fans for being so long, it has more and more followers. In addition, the series does not seem to be about to end, but fans point out that the end may last for years. The manga has more than 450 million copies sold worldwide, and won the Guinness for the best-selling manga in history.
It's not a surprise then that in Japan we can find thousands of stores with diverse merchandising and goods of One Piece, collaborations with other companies or even their own theme park. Obviously, both the author and Shonen Jump, the company with the rights of the series are taking advantage of the goose of the golden eggs. And something very typical in Japan, are the themed cafes and restaurants, so they couldn't miss a themed restaurant about One Piece. Actually, there is much more than just restaurant!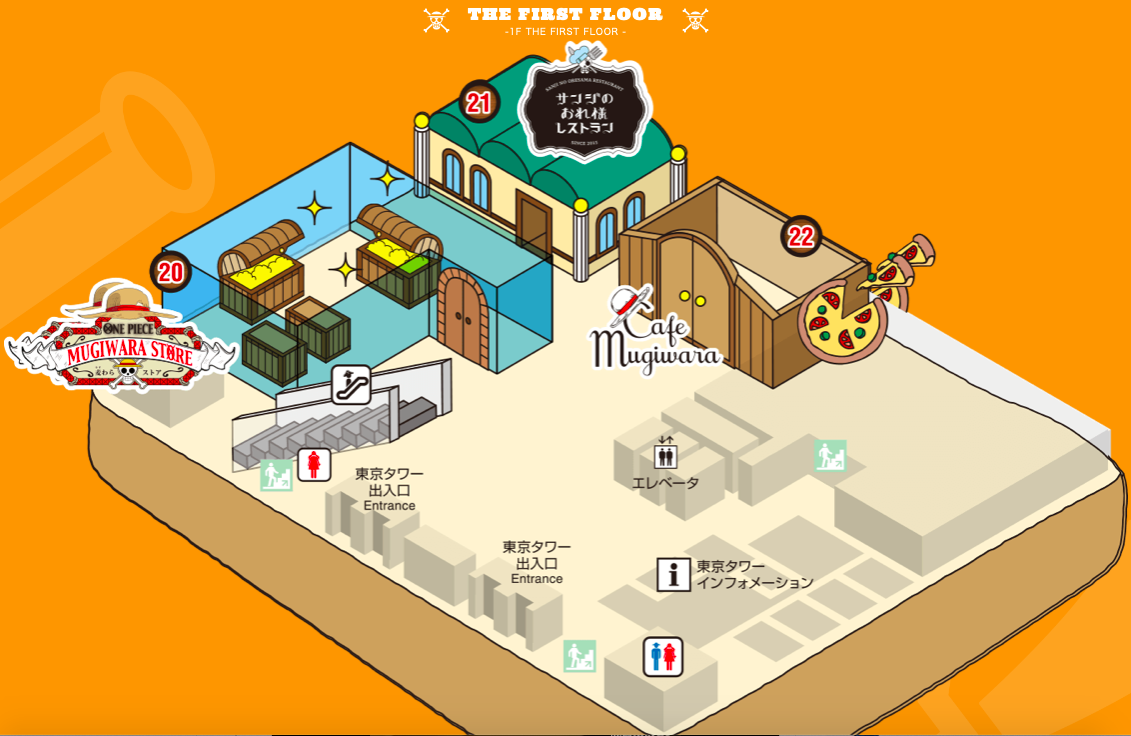 Since few years ago, inside the Tokyo Tower you can find different activities related to Luffy and his crew. They have a whole theme park inside for which you have to pay a separate ticket, and in which if you are a true fan of the saga you can spend hours! But if you're not such a fan, or don't want to spend so much money, on the ground floor there's an official store, a restaurant and a cafe that are openly accessible without buying a ticket. The cafe is called Cafe Mugiwara, and it has mostly simple dishes and a huge variety of sweets. The restaurant is called Sanji no Oresama Restaurant, and has more variety of dishes for dinner and a buffet for lunch time.
I recently went to One Piece restaurant for dinner and I would like to show you the place!Do you want to come on a trip to East Blue with me for a while? 😀 Let's gooo!
Sanji no Oresama Restaurant
Talk about food in One Piece is undoubtedly talk about Sanji, Luffy's crew chef. And the name of the restaurant already makes that point very clear: it's Sanji's restaurant. So how could it be otherwise, the restaurant is inspired by the Baratie, the ship-restaurant in which Sanji worked before joining Luffy and the others. There's a part of the restaurant that completely simulates the interior of a ship! So you can feel for a few hours that you are in the world of One Piece! An experience that you can't miss!
The Food
To be honest, the food turned out to be simpler than I expected if I compare it with other themed cafes or restaurants I've been to. They're normal dishes like the typical Japanese dish omurice, pizza, risotto or strudel with a little touch (pirate flag, rose petals, etc) to link it with some of the characters in the famous serie. But even if they're simple dishes they tastes really good, and a positive thing compared to other thematic cafes is that it's not excessively expensive and they don't force you to order a drink. In Japan the water is free in the restaurants, but in most themed places they force you to order a drink and a dish. So even if you have a tighter budget on your trip but you want to see the atmosphere of the restaurant, you can go and order a single dish.
You have all the restaurant information here!
View Information
Hide
Information
| | |
| --- | --- |
| Access | 5 minute walk from Akabanebashi Station/ 7 minute walk from Kamiyacho Station/ 6 minute walk from Onarimon Station |
| Address | 4 Chome-2-8 Shibakoen, Minato City, Tokyo 105-0011 |
| Business Hours | Sanji no Oresama Restaurant: 11:00~15:00 (Last Entrance: 13:50) 15:00~22:00 (L.O.: 21:15) / Cafe Mugiwara: 10:00~22:00 |
| Price | ~1.500 yen |
| Telephone Number | 03-5473-1500 |
| Official Website | https://onepiecetower.tokyo |
| Nearest station | Akabanebashi Station/ Onarimon Station/ Kamiyacho Station |
What do you think? Would you join the Baratie crew for a few hours?? If you like manga, anime and video games and you will like these articles too!
▽Related Articles▽
▼Editor's Picks▼
---