Mister Donut Cherry Blossom Collection 2023
The spring-limited cherry blossom flavour donuts from Mister Donuts Japan are here!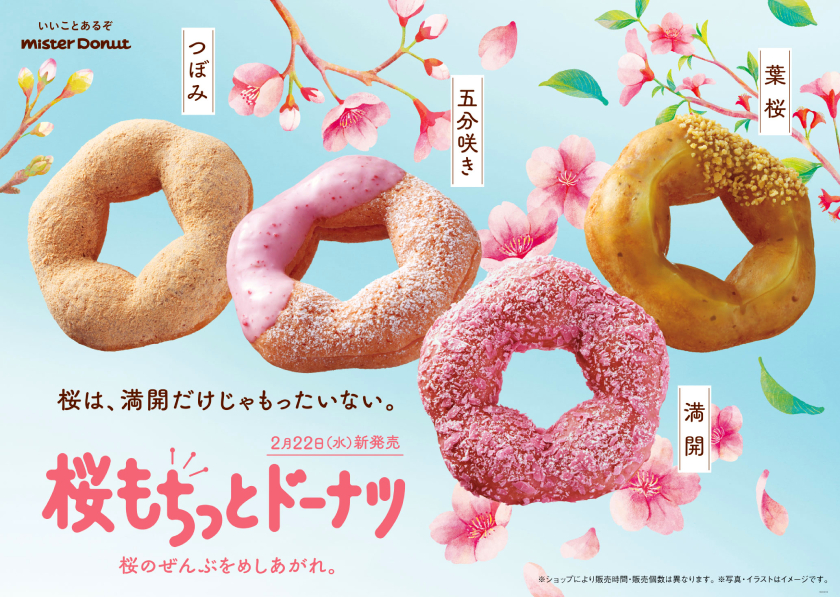 The Sakura Collection from Mister Donut (ミスタードーナツ) or Misdo, the most popular franchised donuts store in Japan has now become a tradition every Spring! In 2021 they made a collaboration with one of the most famous Japanese green tea shop Gion Tsujiri and it was a big success. For the 2022 collection they choose a combination of sakura with mochi (sticky rice paste).
For Spring 2023 Mister Donut Sakura Collection presents Sakura Mochitto Doughnut, a doughnut inspired by the changing of the cherry blossoms in Spring. The donut expresses the transition of cherry blossoms from buds, which signal the arrival of the cherry blossom season, to half-bloom, to full-bloom, and then to leafy cherry blossoms.
The highly popular time-limited Sakura Collection 2023 will be available at Mister Donut stores across Japan from February 22nd till late March. If you want to enjoy the "Sakura Mochitto Donuts Series" that will be only available in this season of the year in Japan go to your nearest Mister Donut store before they run out!
-Mister Donut Cherry Blossom Donuts 2023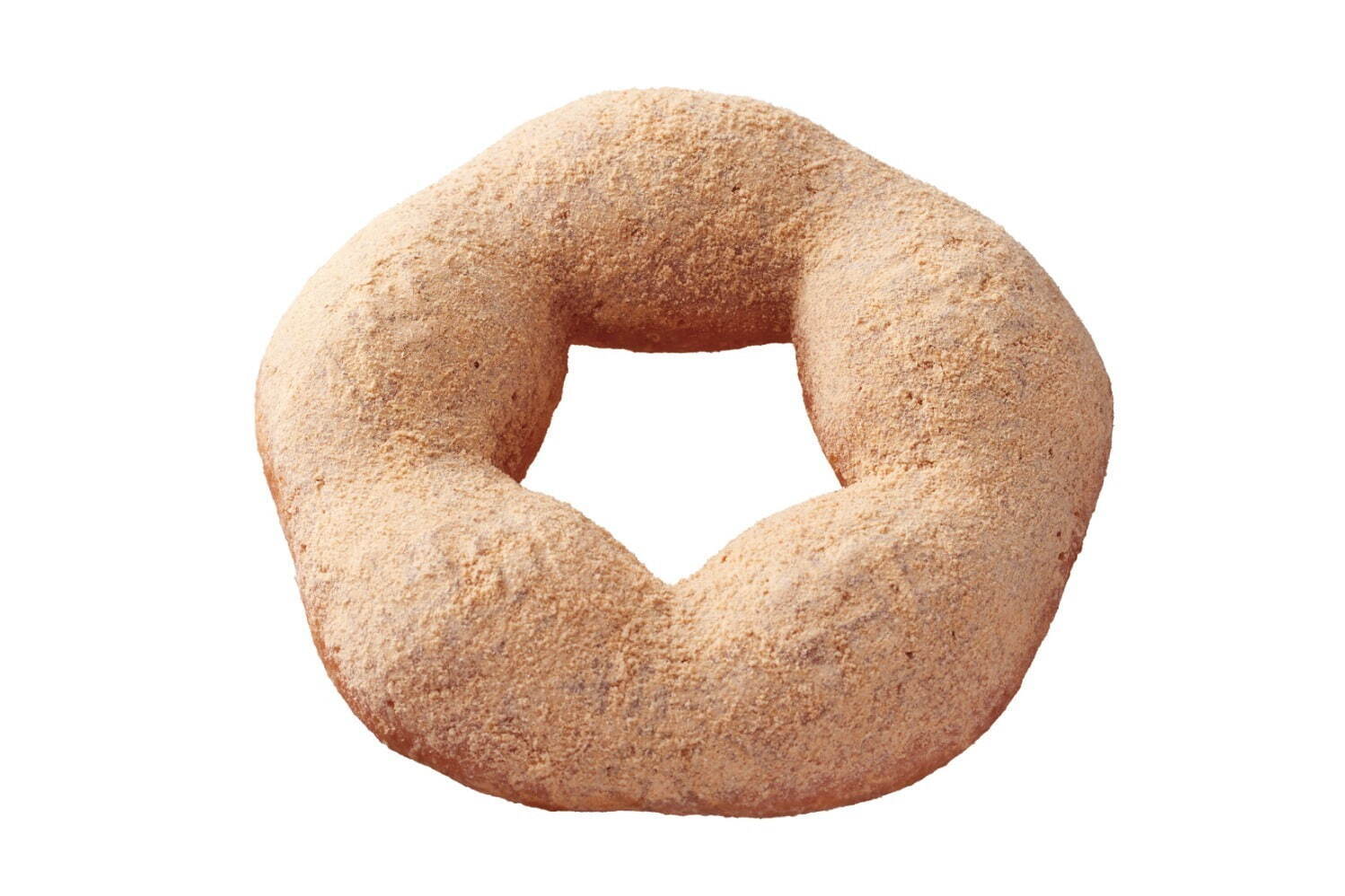 Cherry Blossoms Mochi Doughnuts Tsubomi
A mochi-like texture dough with cherry blossom flavor wrapped in kinako (roasted soybean flour) sugar.
Takeout: 151 yen
Eat-in: 154 yen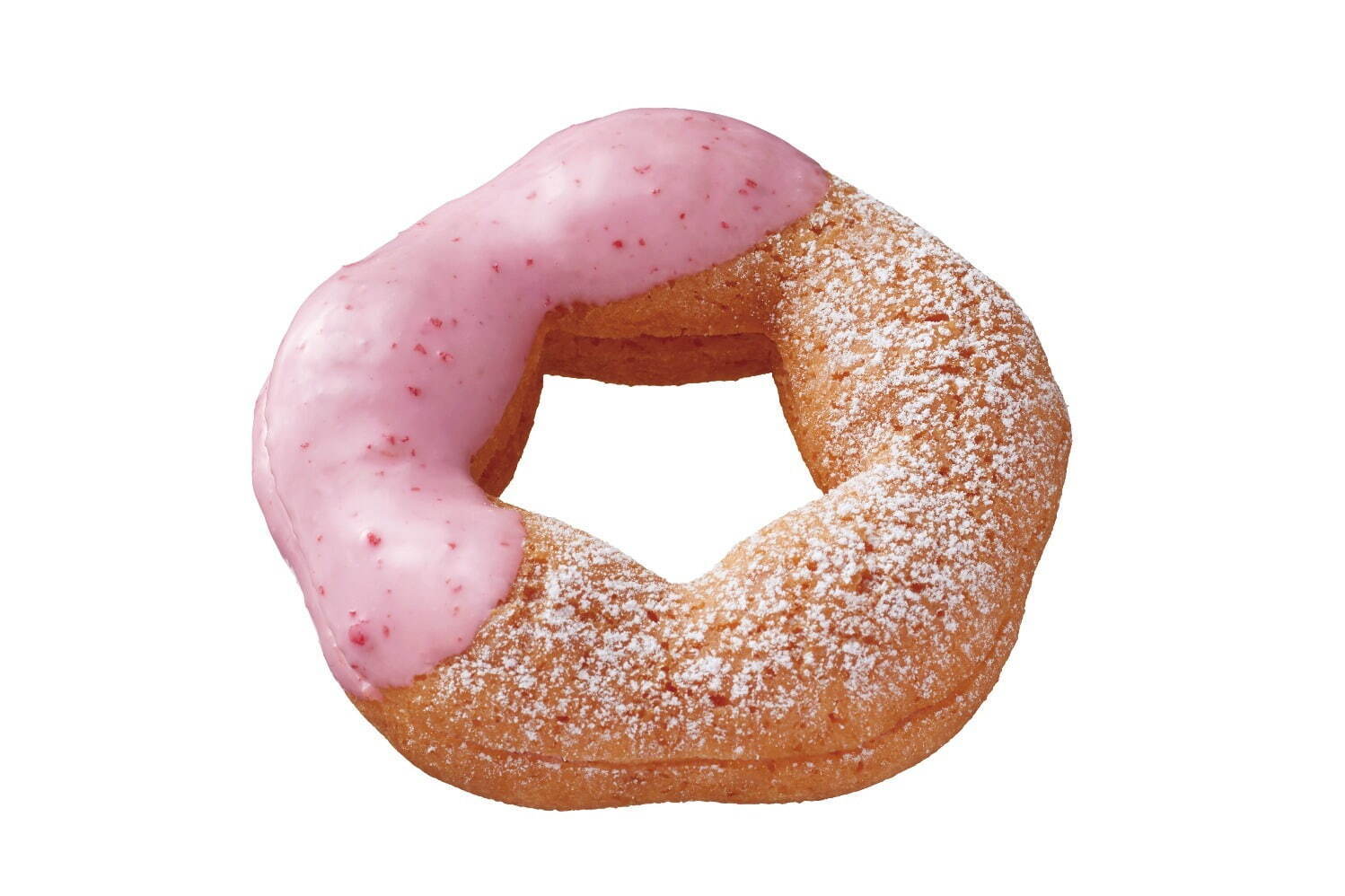 Cherry Blossom Mochi Donuts in Half Bloom
The cherry blossom-flavored dough is topped with cherry-flavored whipped cream and pink strawberry chocolate.
Takeout: 172 yen
Eat-in: 176 yen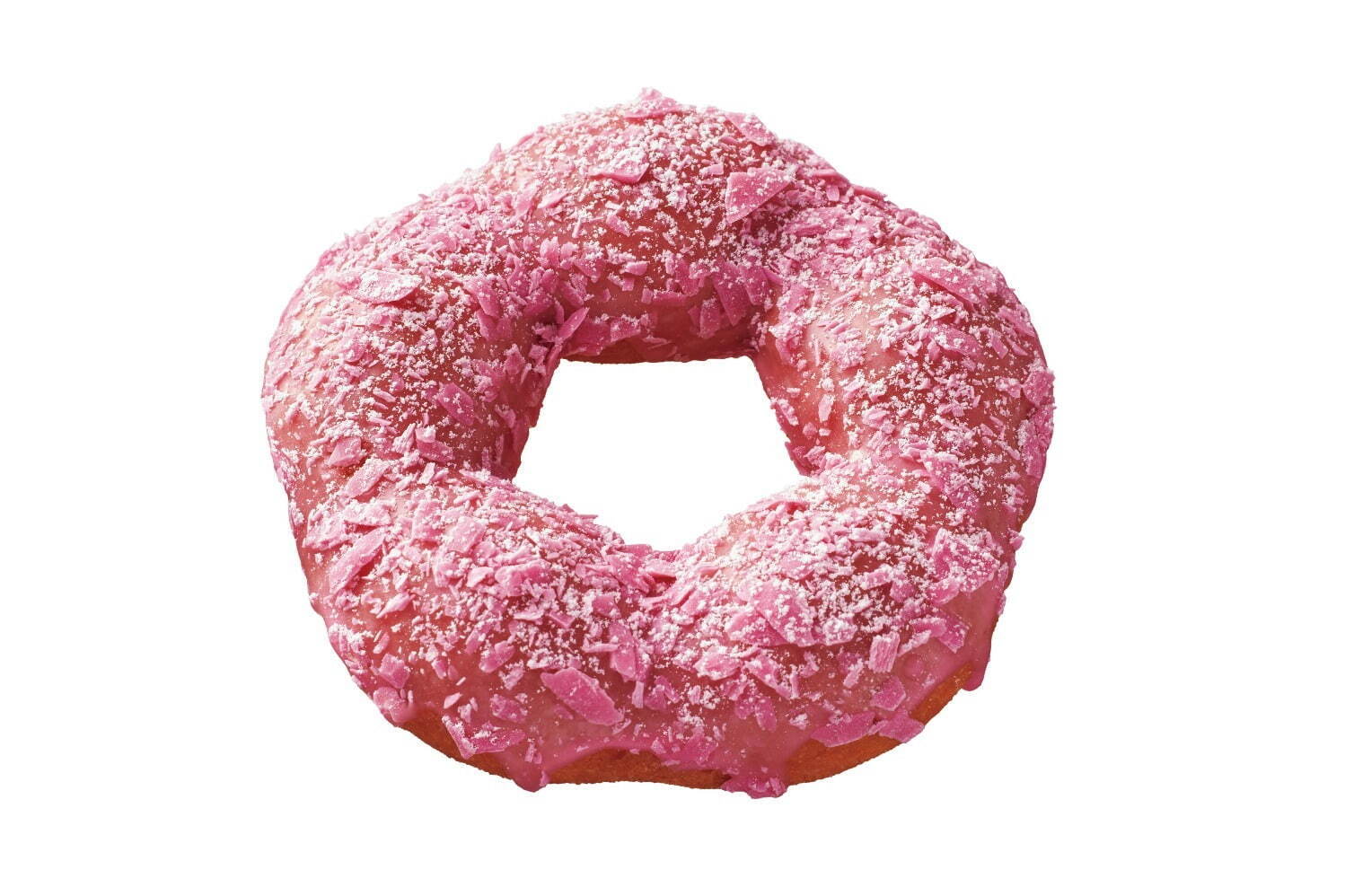 Cherry Blossom Mochi Donuts in Full Bloom
Topped with cherry blossom-flavored glaze and flaky chocolate. One bite of the donut will fill your mouth with the flavor of cherry blossoms!
Takeout: 172 yen
Eat-in: 176 yen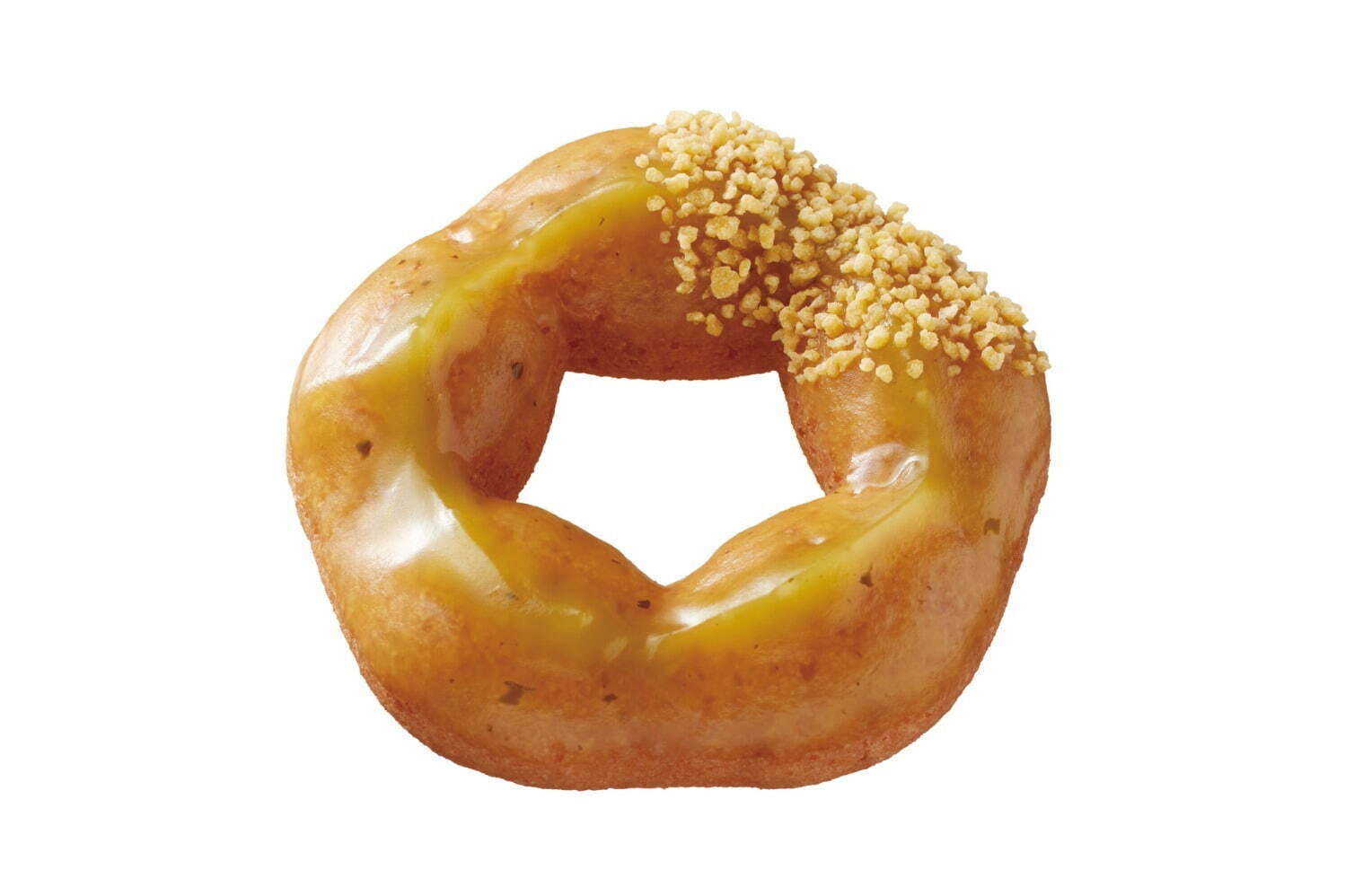 Cherry Blossom Mochitto Doughnut Cherry Tree in Leaf
This donut have a mild-tasting greenish brown bean paste containing cherry leaves.
Takeout: 172 yen
Eat-in: 176 yen
Mister Donut (website): https://www.misterdonut.jp
---
Thanks for reading! For more exciting news for 2023 Spring season in Japan, please check out these articles too!
▽Related Articles▽
▼Editor's Picks▼
---