Kasuga Taisha Shrine: a World Heritage Shinto Shrine in Nara
Guide to Kasuga Taisha Shrine in Nara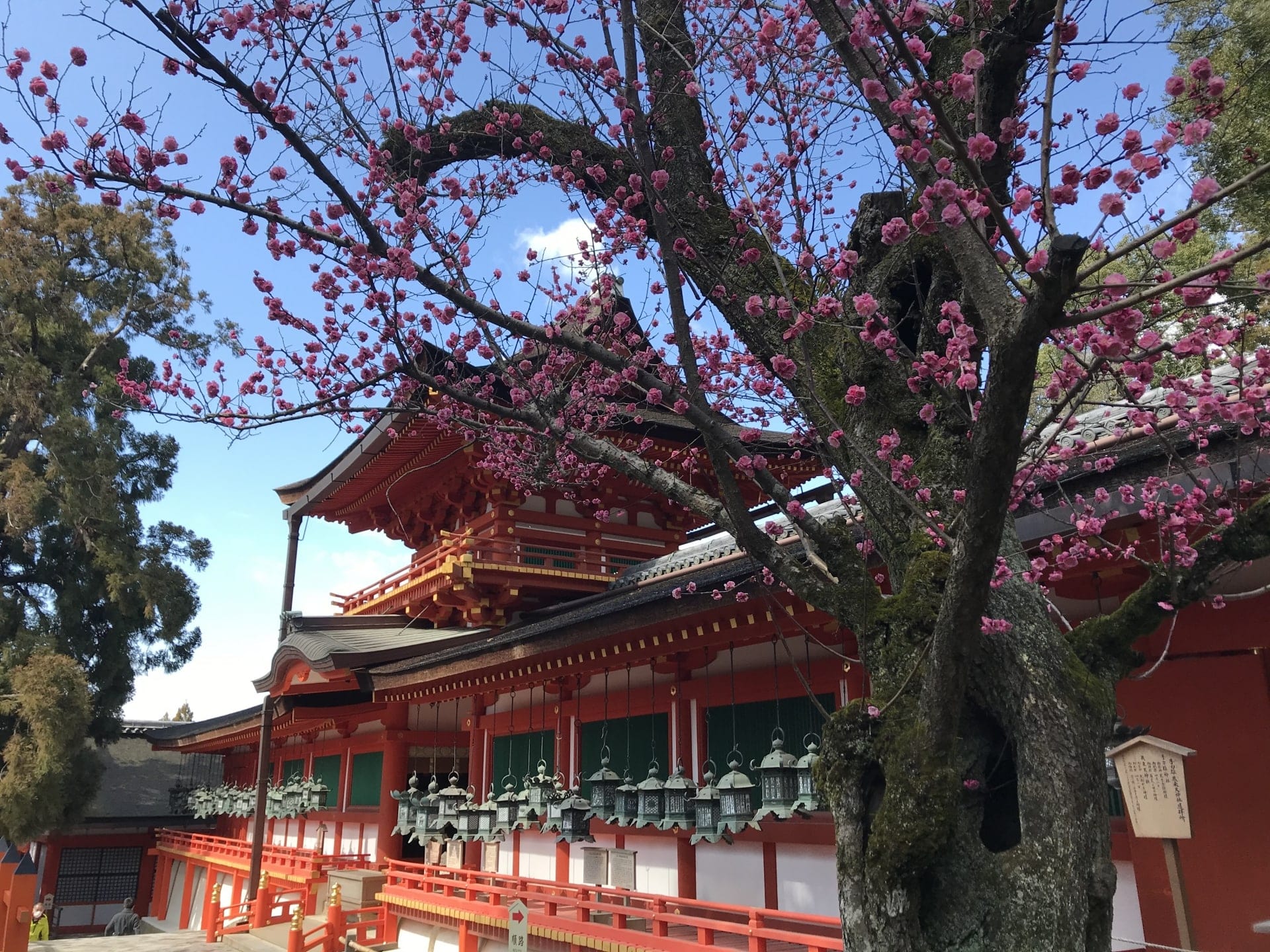 Shinto shrines and Buddhist temples are traditional and popular spots in Japan. Although these Temples and Shrines are located all across Japan, Nara prefecture is a specially popular place for having many important shrines and temples. Under such circumstances, I would like to introduce Kasuga Taisha Shrine in Nara this time.
In this article, let's learn about Kasuga Taisha Shrine, a power spot that is strong in matchmaking for love.
---
What is Kasuga Taisha Shrine?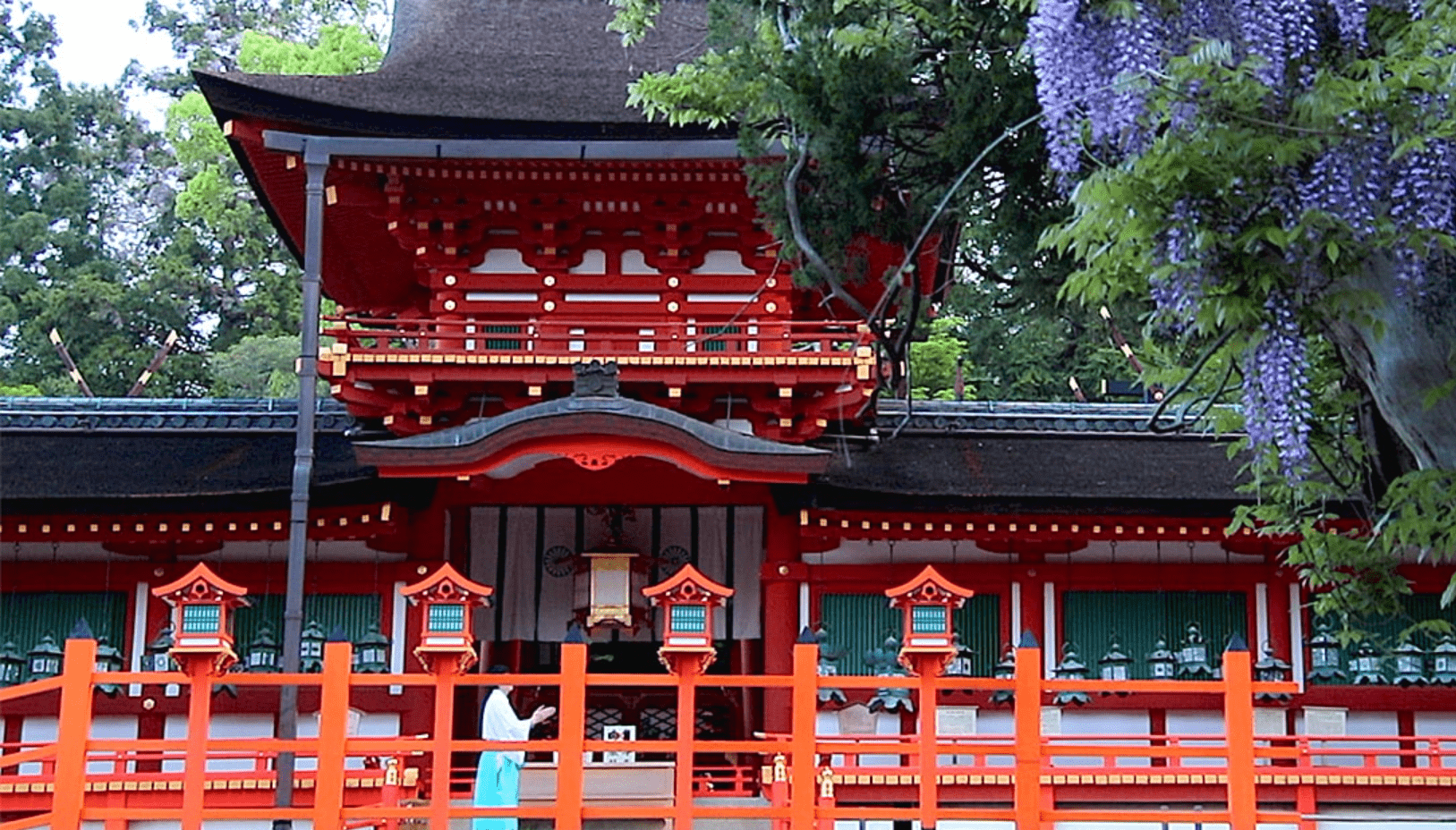 The history of Kasuga Taisha Shrine (春日大社) begins about 1,300 years ago in the Nara period when the capital was moved from Asuka to Heijo-kyo.
The beginning of Kasuga Taisha Shrine was to welcome Takemizuchi no Mikoto as an enshrined deity from Kashima in Hitachi (Ibaraki Prefecture). From the legend that Takemikazuchi no Mikoto came riding a white deer, at Kasuga Taisha Shrine, deers are treated as divine messengers.
Another thing that is well-known about Kasuga Taisha Shrine is that it is lined with about 2,000 stone lanterns and 1,000 hanging lanterns, for a total of about 3,000 lanterns. There is also historical value in some of these lanterns. For example, the "Yuzuki Lantern" (1136) dedicated by FUJIWARA no Tadamichi (an important political figure of the Heian period), which is said to be the second oldest stone lantern in the country, and the "Ruri Lantern" (1038), which is said to be donated by FUJIWARA no Yorimichi. Since about 800 years ago, it has been dedicated to aristocrats, samurai, and the general public.
A Shinto ritual called "Mantoro" is held only twice yearly in February and August. All 3,000 lanterns are lit with fire during the ritual, providing fantastic scenery. If you have a chance, please visit.
What to do at Kasuga Taisha Shrine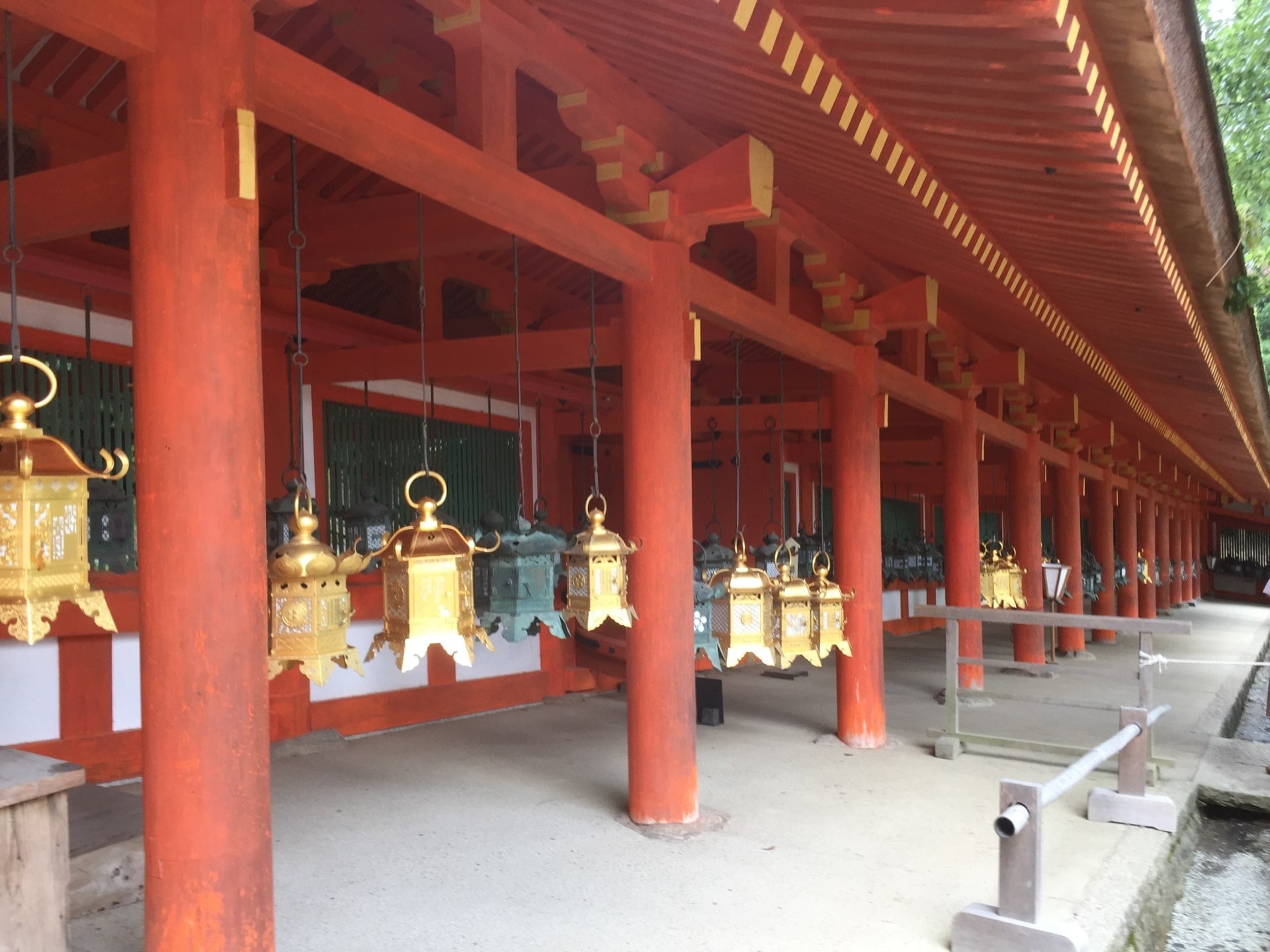 You can meet deer at Kasuga Taisha Shrine. The deer living in Nara Park is considered a natural monument of the country. In Nara Park as a whole, there are about 1,380 deer.
Here, you can experience feeding deer senbei (鹿せんべい) to a deer. How about the experience of feeding the deer senbei to the deer? A world where deer and people coexist is a precious scenery you can only see in this place. Also, In Kasuga Taisha Shrine, they have deer-shaped Omikuji. These omikuji come in both languages: Japanese and English.
Another thing that is well-known about this shrine is that it is said to have the power of providing "couple harmony" and "matchmaking". Many shrines across the country may say this as well, but in the case of Kasuga Taisha Shrine, they are the only shrine in the country that enshrines the "deity of husband and wife".
Because of this, many people from around the country come to visit in hopes of receiving this power to find the ideal partner. They have a Shrine Ema in which you can write a wish. The Ema in Kasuga Taisha Shrine is a heart shape because of this reason.
How to get to Kasuga Taisha Shrine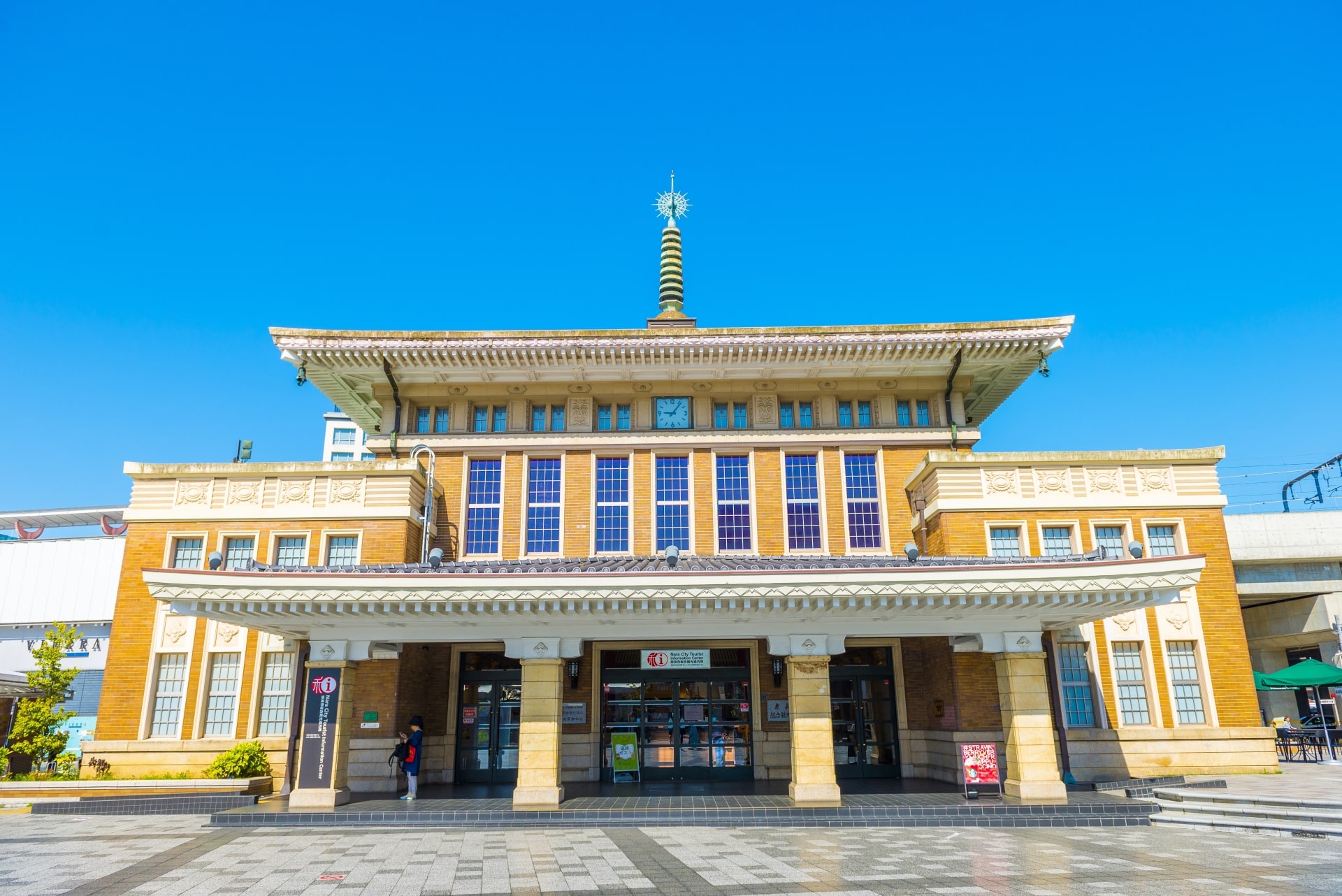 How to get to Kasuga Taisha Shrine from Kyoto Station
You use the Kintetsu Limited Express bound for Kintetsu Nara, you can arrive at the nearest Kintetsu Nara Station in 34 minutes. If you walk about 30 minutes from the station, you will arrive at Kasuga Taisha Shrine. Or you can take a bus that will take you directly to the Shrine.
How to get to Kasuga Taisha Shrine from Osaka Station
It takes 4 stations from Umeda Station on the Midosuji Line adjacent to Osaka Station and 8 minutes to arrive at Namba Station. In Namba, the name changes from Osaka Namba Station, but the location is the same. From Osaka Namba Station, take the Kintetsu Nara Limited Express bound for Kintetsu Nara and arrive at Kintetsu Nara Station in 38 minutes.
Tourist attractions near Kasuga Taisha Shrine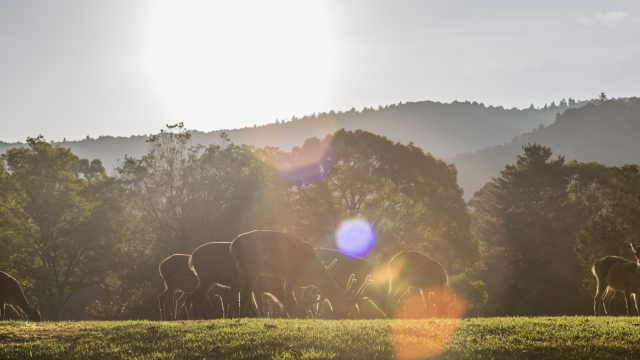 Nara Park (奈良公園)
A 1-minute walk from Kasuga Taisha Shrine. It is a large park where you can spend a nice quiet time surrounded by deer. You can experience feeding deer if you purchase the deer senbei.
5 minutes walk from Kasuga Taisha Shrine. Todaiji Temple is a World Heritage Site and you can see the world's largest Great Buddha.
Manyo Botanical Garden (萬葉植物園)
They received a gift from Emperor Showa in Kasugano, which is deeply related to the Manyoshu. They opened it as the oldest Manyo Botanical Garden in Japan planting about 300 species of Manyo plants. It's in the Kasuga Taisha area.
---
▽Subscribe to our free news magazine!▽

For more information about Kyoto and other nearby destinations, check these articles below, too!
▽Related Articles▽
▼Editor's Picks▼
---