Kagura Ski Resort: the Hidden Snow Paradise for Skiers
Kagura Ski Resort: the Best Ski Day Trip from Tokyo!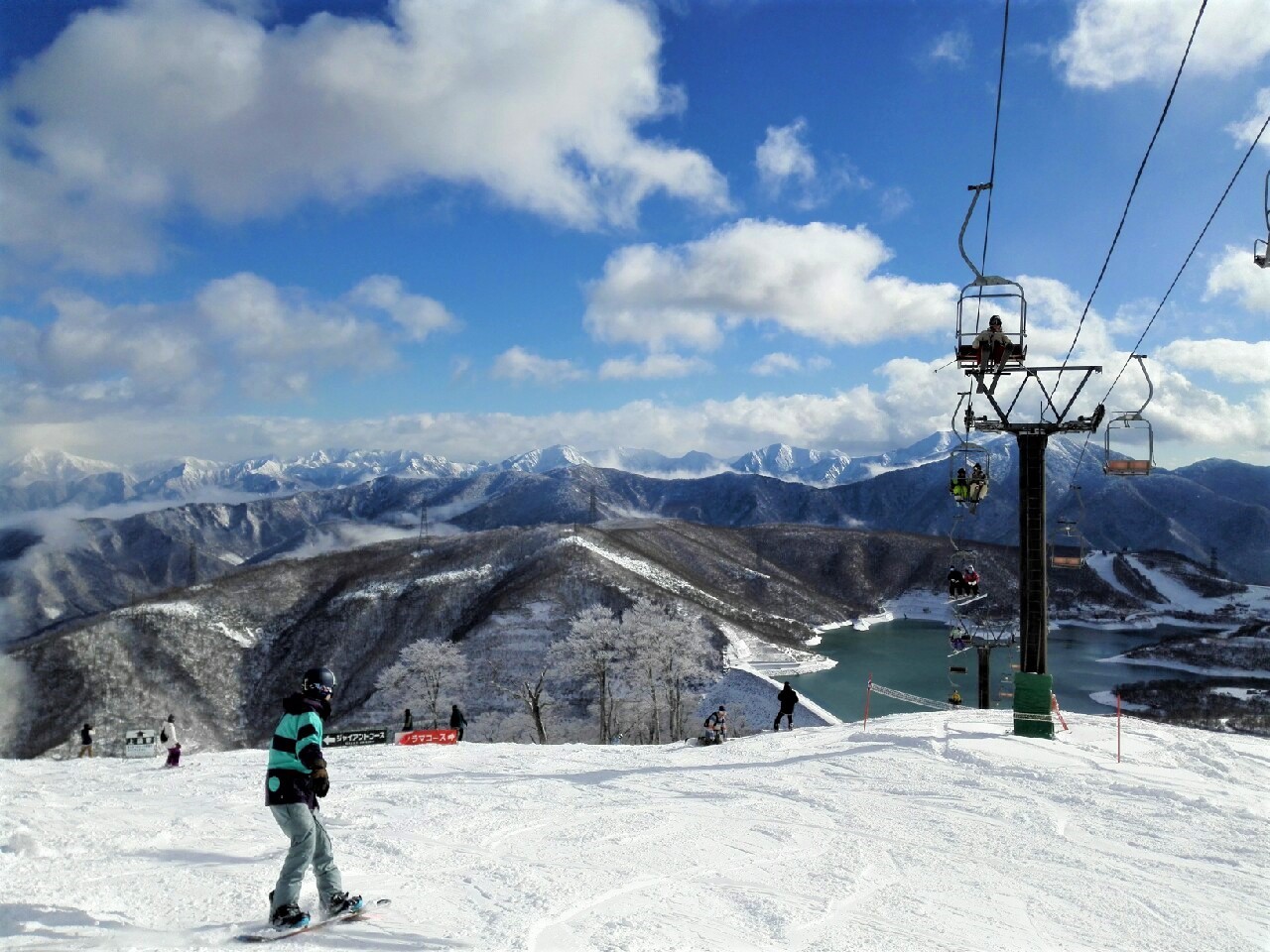 Kagura Ski Resort is one of the best destination for skiers and snowboarders around Tokyo. Kagura Ski Resort is located in Yuzawa Town, Niigata Prefecture. Yuzawa Town and the surrounding area is famous for heavy snowfall during winter and there are several ski resorts that attracts skiers and snowboarders with high quality powder snow.
GALA and Naeba ski resorts are two most famous ski resorts in Yuzawa area, and they are popular especially visitors from Tokyo as the accessibility is pretty good. GALA has its own train station GALA Yuzawa Station and Naeba can be accessed by bus from Echigo-Yuzawa Station, which both can be directly accessed from Tokyo Station by bullet train (Shinkansen Joetsu Line) within 1.5 hours. It's one of the most popular areas for day-trip for ski and snowboard during winter.
GALA and Naeba Ski Resorts are both pretty crowded since they are very famous, and numbers of hotels, onsen resorts, shops and restaurants are located around the resorts. They are pretty convenient, and also suitable for family and beginners. But if you are a hardcore skier/snowboarder who seek for places with less busy and more trails for advanced level, these places might not be for you. In stead, I'd highly recommend you to head to Kagura Ski Resort.
Kagura Ski Resort is located about 20 km away from GALA ski resort, and it consists of three main areas in Naeba mountain: Mitsumata area,Tashiro area and the central Kagura area. The Tashiro area is connected with Naeba Ski Resort by the large gondola lift called Doragondola. Kagura Ski Resort can be accessed by bus from Echigo Yuzawa Station and takes about 15–20 mins (2 Stops: Mitsumata Station and Tashiro Station).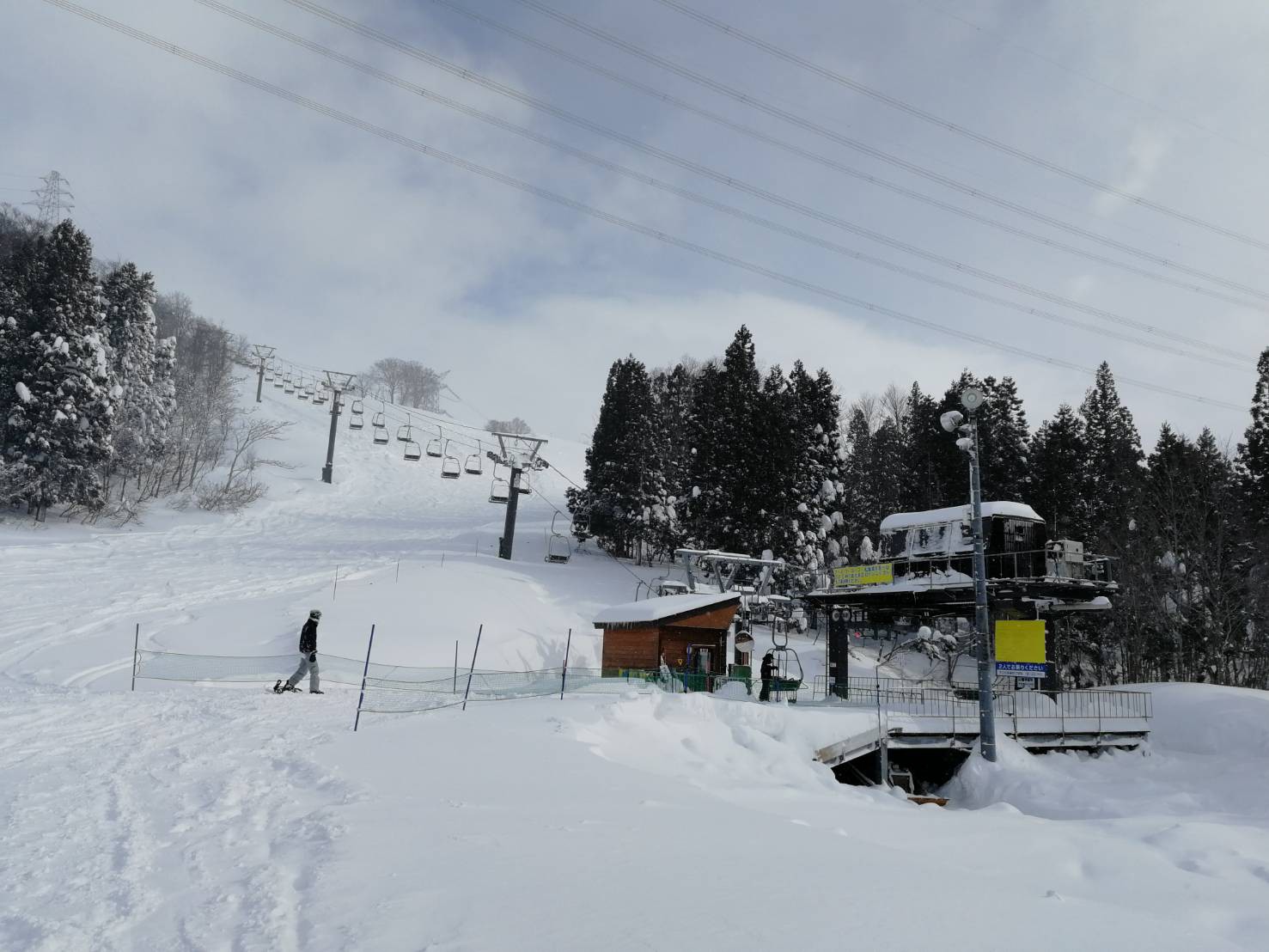 Kagura is known for the long-running ski resort which can be enjoyed almost the half of the year from November to May. Also the high quality powder snow due to the high altitude and dryness that fascinates especially advanced skiers from all around the world. Various ski trails are available at Kagura Ski Resort with the max 1,845 m elevation and the steepest angle of 32″, and there are over 20 lifts that allow you to get around easily.
As you can see from the pictures below, the spacious ski trails are almost empty and covered with fluffy powder snow which you may be the first one to pass! These photos were taken on a weekday, but it's significantly less crowded that GALA or Naeba ski resorts. When you go to busy ski resorts, the paths are usually destroyed after so many skiers passing on them, so being able to ski on fresh snowed trails is one of the biggest benefits about Kagura!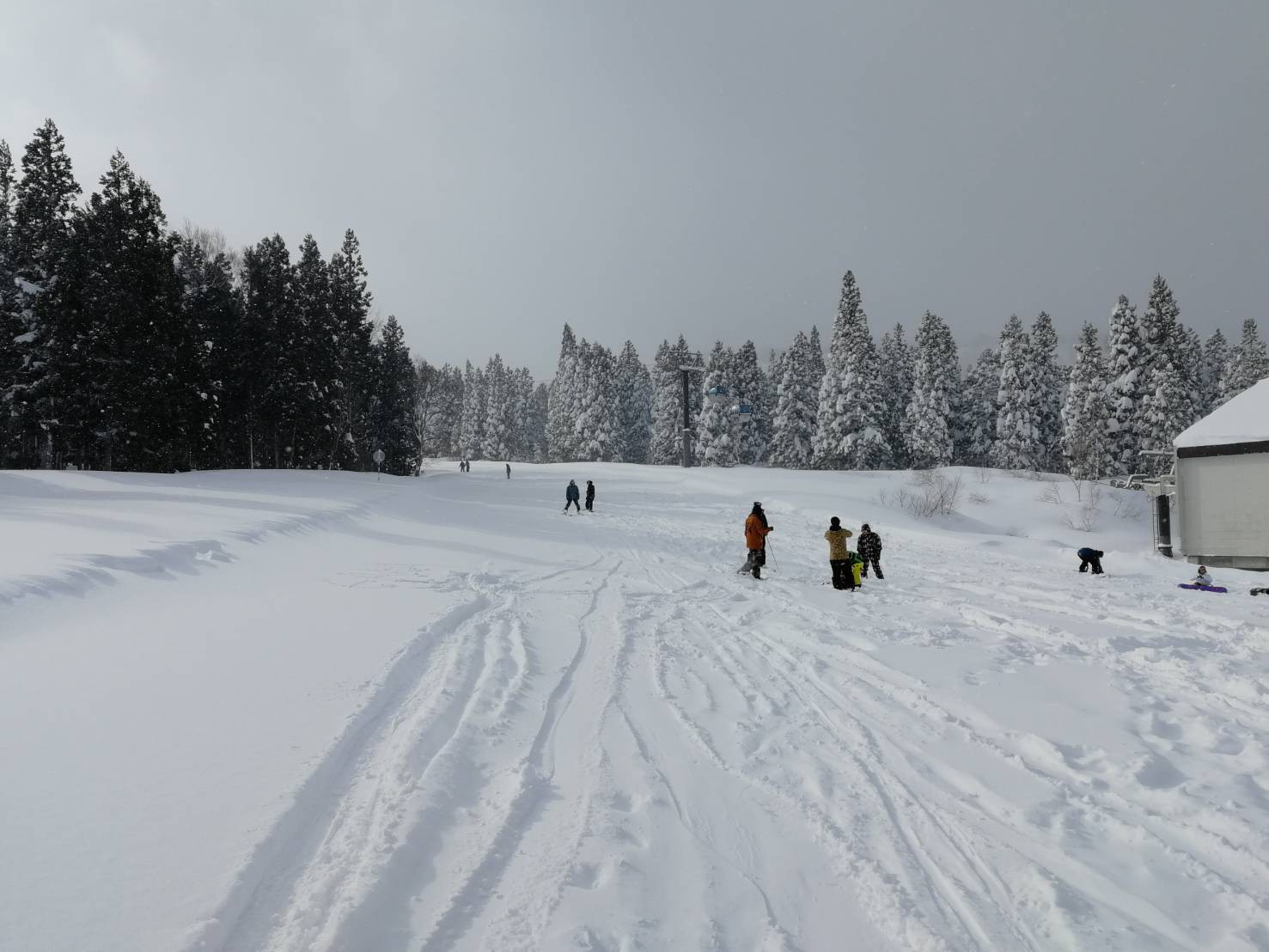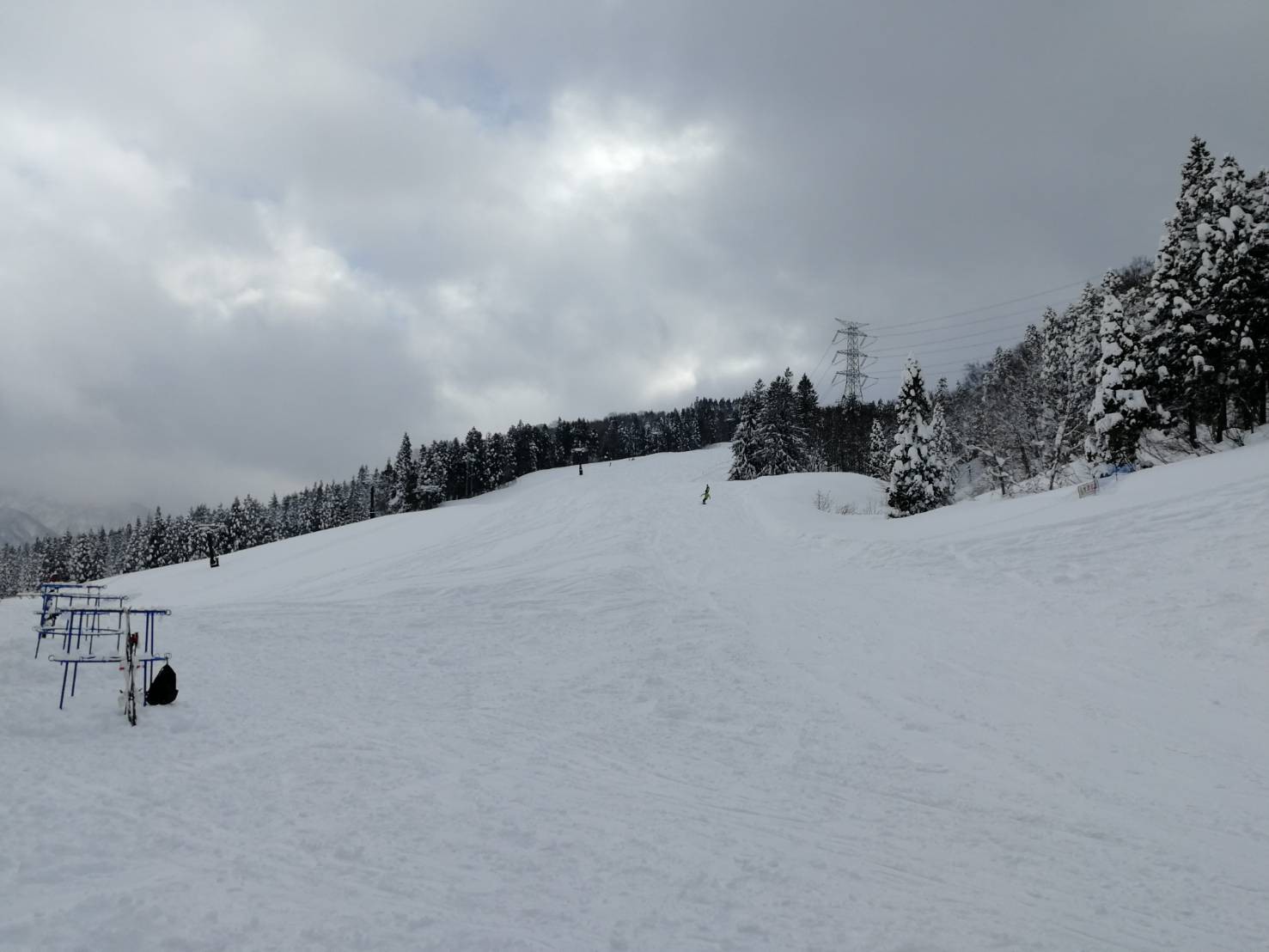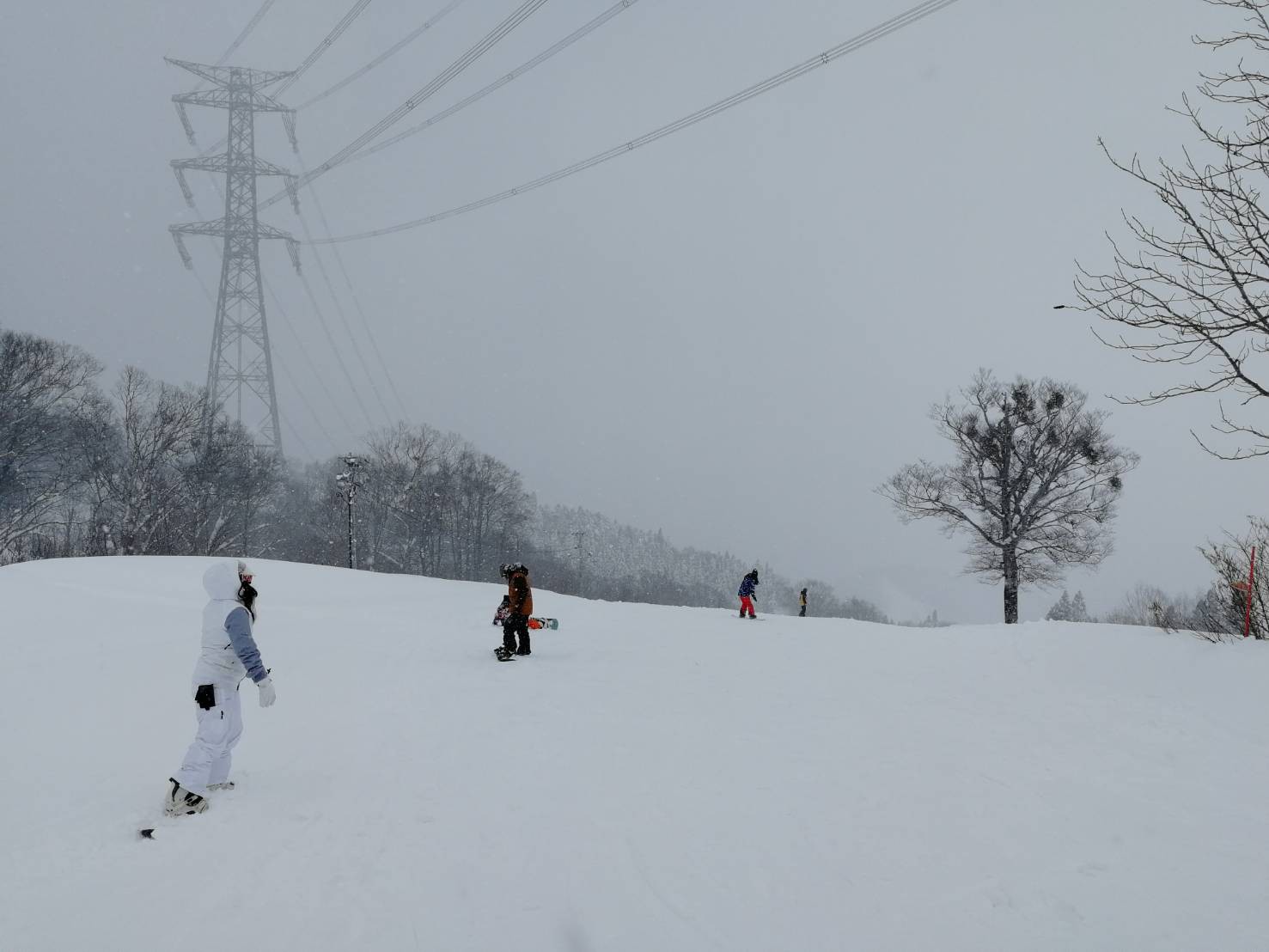 While Kagura is one of the favourite ski resorts in Japan among expert skiers, there are also intermediate and moderate ski courses for beginners and kids to enjoy equally as well as the ski lesson held daily (also available in English).
Rental gear is available at the resort including the ski/snowboarding equipment and wear. There are several restaurants in Kagura ski resorts where skiers can rest and fill their appetites with delicious and hot food such as stew, Ramen and curry, and maybe a pint of beer 😉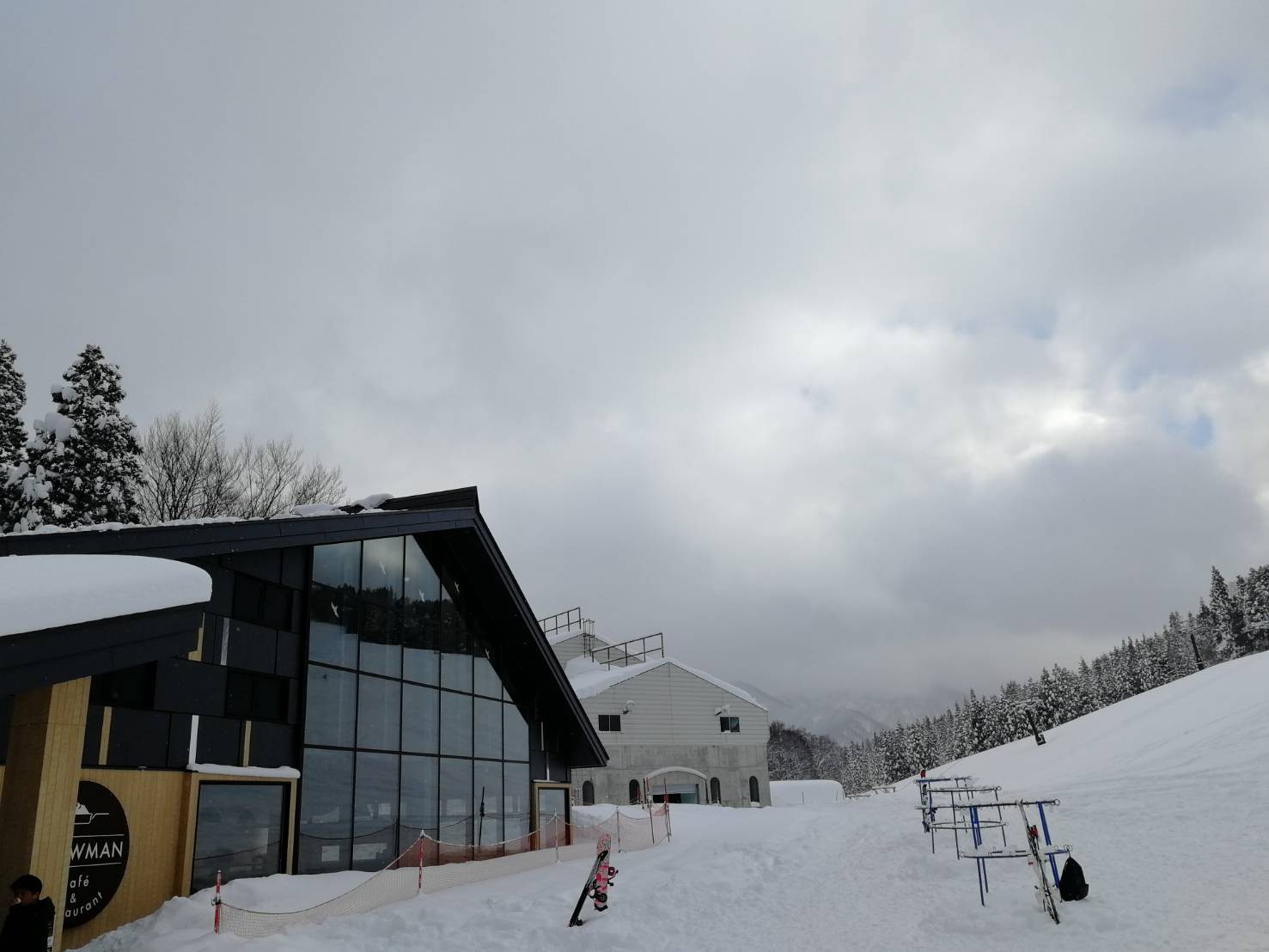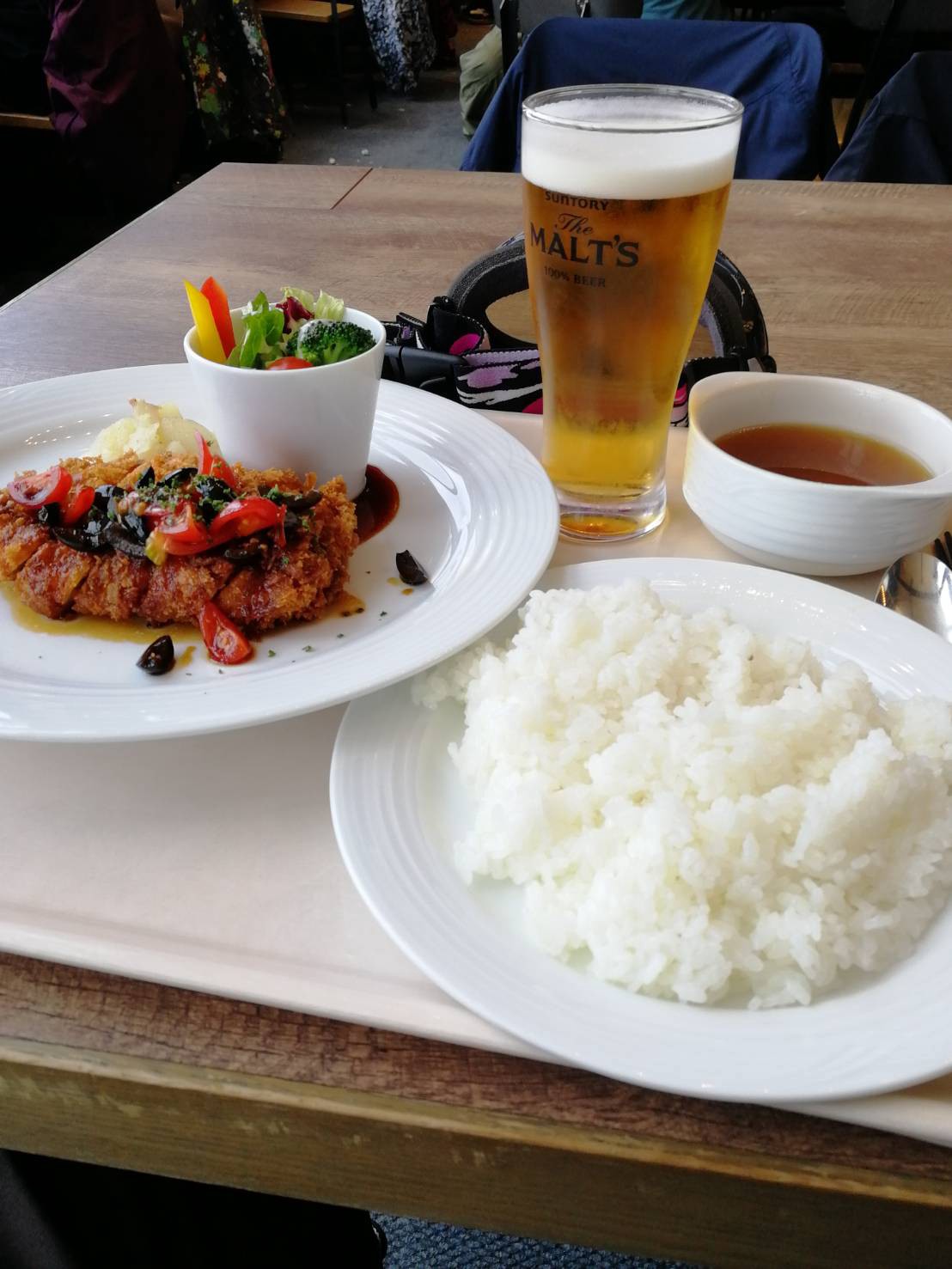 There is also a popular Onsen bath near the Mitsumata area called "Kaido no Yu (街道の湯)" which is a perfect spot to relax after playing hard with snow for all day. If you are visiting Kagura for a day trip from Tokyo, it's highly recommended to soak up in a hot Onsen bath before going back!
If you are a advanced skier/snowboarder who wish to experience the genuine trails with excellent quality powder snow, but no time to make a trip to deep mountains or countryside, Kagura is definitely the place you'd find what you need!
Kagura Ski Resort (かぐらスキー場)
Access: 15–20 mins from Echigo Yuzawa Station by bus
Season: 21 November 2020 to 23 May 2021
Hours: 8:00~17:00 (7:30~ on Weekend&Holiday)
Lift tickets: 4,700 yen (1 day)
-Advanced lift tickets are available with discount price
Ticket info: http://bit.ly/2MoUd52
For more information about snow activities (ski/snowboard) in Japan, please check out these articles, too!
▽Related Articles▽
▼Editor's Picks▼
---