Review of My ONLY Starbucks Experiment for a Week from Tokyo
How were the 21-continuous meals at Japanese Starbucks?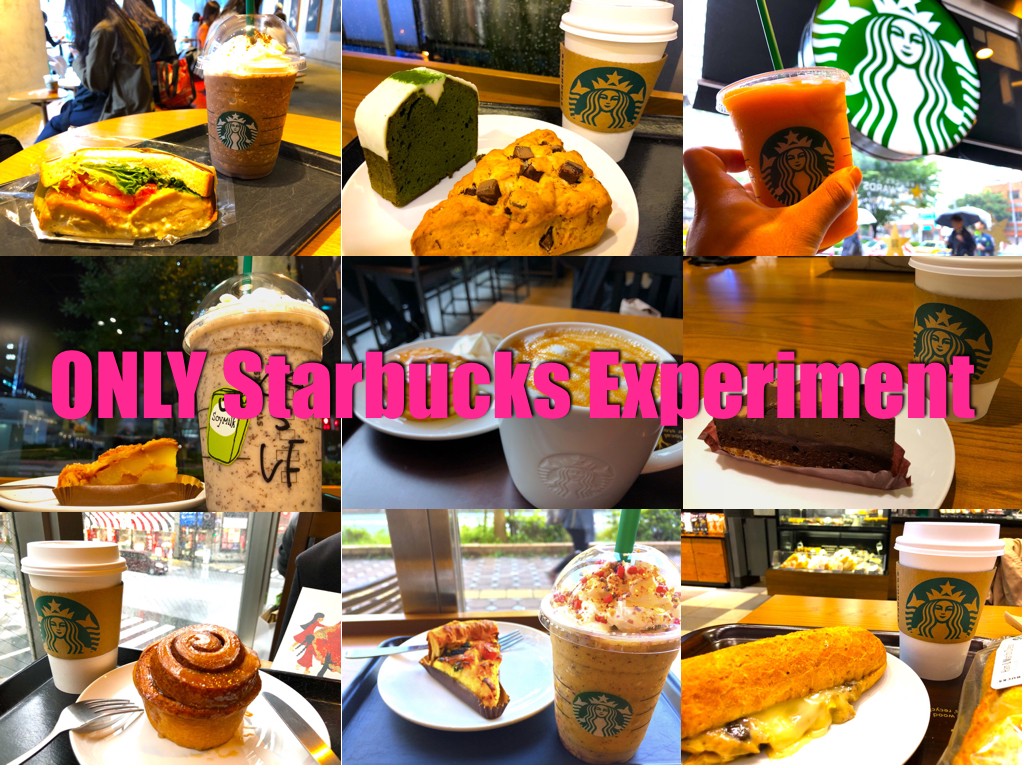 How were the 21-continuous meals at Japanese Starbucks?
I started the "ONLY Starbucks for a Week" experiment a week ago, and I have eaten 21 meals at Starbucks in Tokyo, Japan. Finally, it has just finished with this review.
I just enjoyed numbers of menu with the 3-time-a-day-cafe experiment!! From sweet Frappuccino and bitter coffee to chunky scones and fresh sandwiches, all the meals have attracted me.
<< "ONLY Starbucks for a Week" has just Started!!>>
Why did I start the experiment?
Starbucks has numerous fans all over the world, and there are different menu in the stores in each country. So I would like to introduce how is like Japanese Starbucks with light reports and hoped many people would know JW Web Magazine, the travel blog I write for, as a result.
How was the daily Starbucks actually?
Really enjoyed eating each meal everyday with favorite drink customized in my way, communicating with familiar staff, reading a book, working remotely and just relaxing.
Originally, I like Starbucks and their food and drinks. Meanwhile, at the same time, it was hard for me not to eat Sushi, Ramen, Wagyu Beef or other Japanese food for a week. I was honestly tired of bread and sweet things after 4 or 5 days passed.
Some people were simply interested in the daily meals, however, others possibly were curious about the change of my weight. Got or lost weight?
In conclusion, I didn't get weight but didn't lose weight. No change like this:
61.4kg>>> 61.5kg
The total calories I had at Starbucks in the week is 11,189kcal (about 1,600kcal/day), which is less than daily caloric requirement for 20's men (2,300–2,500).
Anyway, I have to be honest here. I had other food and drinks in addition to Starbucks. That's why I didn't lose weight.
Personally, Starbucks doesn't necessarily make you get fat, but please note that you will have shortage of vegetable with only Starbucks food.
I'm totally satisfied with the experiment since many foreign people have paid attention to my daily posts and Japanese Starbucks as well as our blog.
▼All Meals of My ONLY Starbucks Experiment▼
My Best Food & Drinks
Best 3 -Food-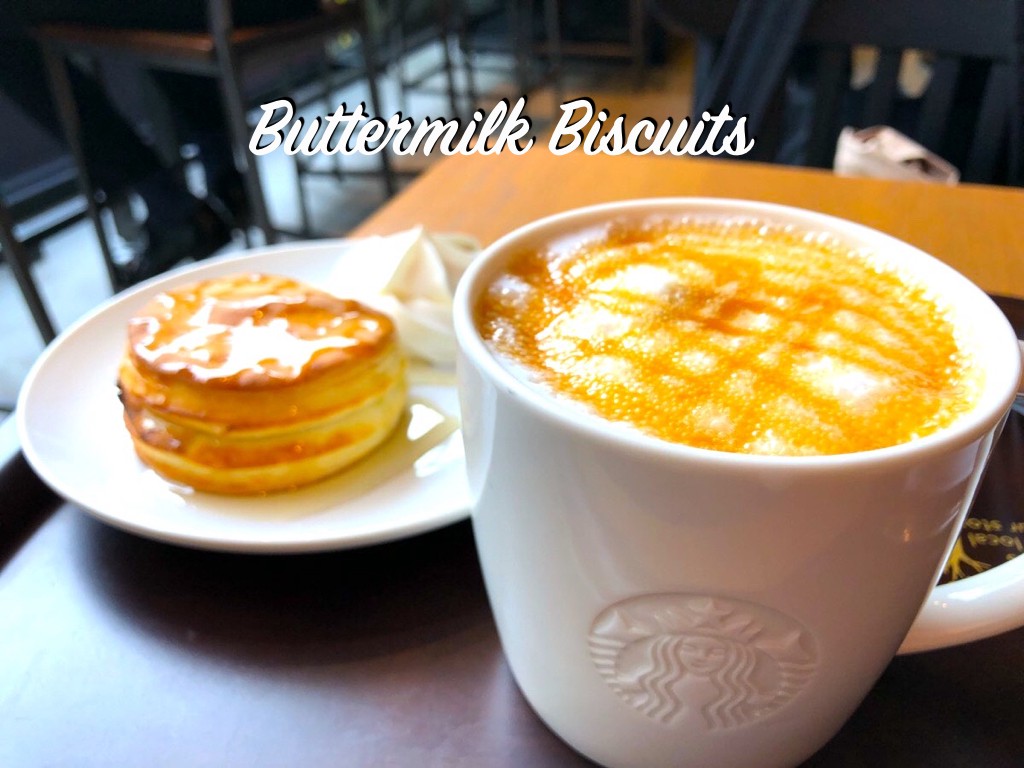 1. Buttermilk Biscuits + Whipped Cream
2. Teriyaki Chicken Sandwich
3. Ham & Maribo Cheese Filone
Best 3 -Drink-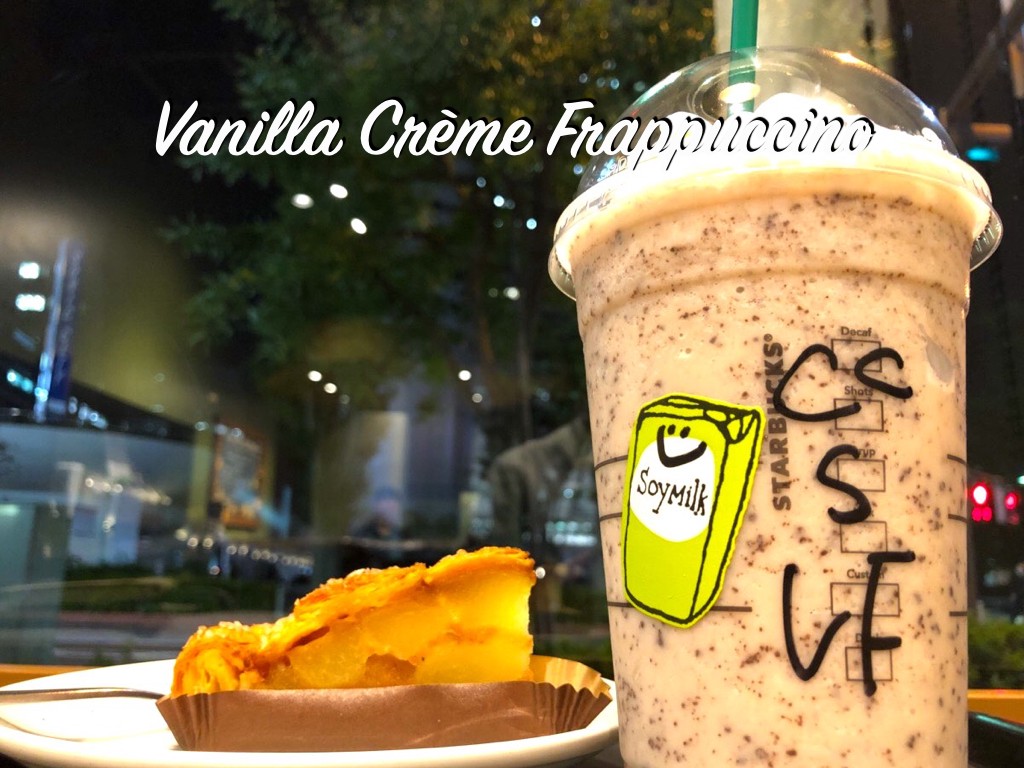 1. Vanilla Crème Frappuccino with chocolate chips and soy milk
2. Matcha (Green Tea) Crème Frappuccino
3. White Chocolate Mocha
Did you enjoy the review of the funny experiment?
Japanese Starbucks also have various limited products sold only in Japan. I will introduce the cute and cool items such as tumblers and mags later on our blog JW Web Magazine regularly. I'd be happy if you could keep in touch with us 🙂
▽ Related Articles▽
▼ Editor's Picks▼
---