5 Best Songs by Ado
5 Popular Songs by Ado Including Her Smash-hit Usseewa and the Latest Tune New Genesis for One Piece Film: Red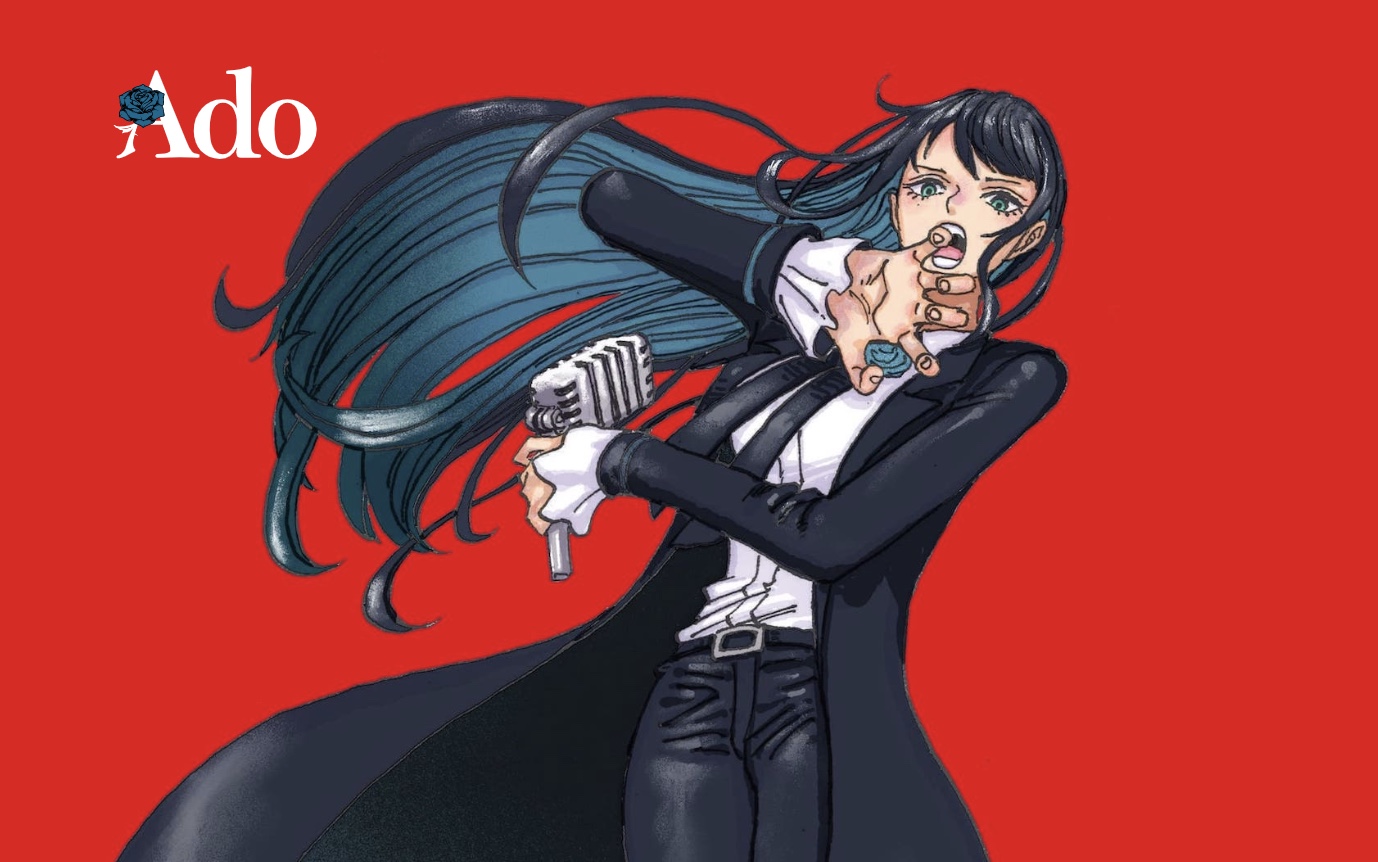 Asia has gotten a lot of attention recently from music lovers all over the world, especially J-pop from Japan and K-pop fro South Korea. Trends of Japanese popular tunes are changing so fast, and some young artists are already establishing themselves as modern J-pop leaders. Ado is one of the hottest Japanese singers, who made her debut in 2020 when she was 17 years old.
Ado has been with Virgin Music, a music label of Universal Music Japan, since she debuted with her first single titled Usseewa in 2020. There are some songs by Ado that have over a hundred million views on YouTube. Her catchy music is now listened by lots of fans across the world via various online music streaming platforms including Spotify and Apple Music.
In addition, she released her first album titled Kyogen in January, 2022. Ado was also chosen as the singing voice actor of a main character named Uta in 2022's smash-hit anime movie One Piece Film: Red, which has elevated her popularity even more.
For those who are interested in J-pop tunes or have lately become a fan of the outstanding female artist, here is the list of 5 best songs by Ado including the impressive debut single and the latest tunes used in the new One Piece movie.
Ado's Discography
-Usseewa (うっせぇわ): 2020
-Readymade (レディメイド): 2020
-Gira Gira (ギラギラ): 2021
-Odo (踊): 2021
-Yoru no Pierrot (夜のピエロ): 2021
-Aitakute (会いたくて): 2021
-Asura-chan (阿修羅ちゃん)
-Kokoro to iu Na no Fukakai (心という名の不可解): 2022
-New Genesis (新時代): 2022
-I'm Invincible (私は最強): 2022
-Backlight (逆光): 2022
-Fleeting Lullaby (ウタカタララバイ): 2022
-Tot Musica: 2022
-The World Turns (世界のつづき): 2022
-The Wind's Whereabouts (風のゆくえ): 2022
-Binks' Sake (ビンクスの酒): 2022
1. Usseewa
Usseewa (うっせぇわ) is the first single and the most famous and popular song of Ado, released in 2020. With the title meaning "Shut up" in Japanese, its shocking lyrics win the heart of young people representing what they want to express but actually hesitate to say to others. It is produced and written by syudou, who also offers a lot of Vocaloid songs to trendy songsters and Utaite. The music video of Usseewa has been streamed more than 200 million times on YouTube.
2. Gira Gira
Following the second tune Readymade, Gira Gira (ギラギラ), one of the early masterpieces of Ado, was released as her third single in February, 2021. It is made by a Japanese popular Vocaloid musician Teniwoha. Gira Gira is known as an Ado's song with one of the most viewed music videos, whose number of views reached 100 million. Gira Gira centers on a girl who has an inferiority complex about her appearance and presenting how she overcomes it and move forward with her life.
3. Odo
As a voice for the young, Ado released several songs in the early two years. The fourth single titled Odo (踊), which means "Dance" in Japanese, is one of the most well-known songs by Ado. It is written by DECO*27 and composed by Giga and TeddyLoid, released in 2021. Its music video on YouTube got over 100 million views just in the four months after the release.
4. New Genesis
New Genesis (新時代) was released as the 10th single by Ado and the theme song of One Piece Film: Red at the same time the anime movie was released in June, 2022. The film features a main female character named Uta, whose singing part is played by Ado. New Genesis is written and composed by Yasutaka Nakata, who also offers hit songs to popular Japanese artists such as Capsule and Perfume. New Genesis is expected to become one of the best anime songs after the 2000s.
5. Backlight
In addition to New Genesis, Ado released six other songs for One Piece Film: Red, which are provided by various renowned musicians. As one of the signature tunes for the greatest anime movie in 2022, Backlight (逆光) is included in Uta no Uta One Piece Film Red, the second album of Ado, as well as New Genesis, I'm Invincible, Fleeting Lullaby, etc. Backlight is produced by the growing Japanese singer-songwriter Vaundy.
Ado's Official Website: https://www.universal-music.co.jp/ado/
Ado's YouTube Channel: https://www.youtube.com/channel/UCln9P4Qm3-EAY4aiEPmRwEA
---
If you are interested in One Piece Film: Red, check these articles below, too!
▽Related Articles▽
▼Editor's Picks▼
---