Best Cheap Eats in Japan: Under $10 Japanese Restaurants
20 Best Japanese Fast Food Restaurants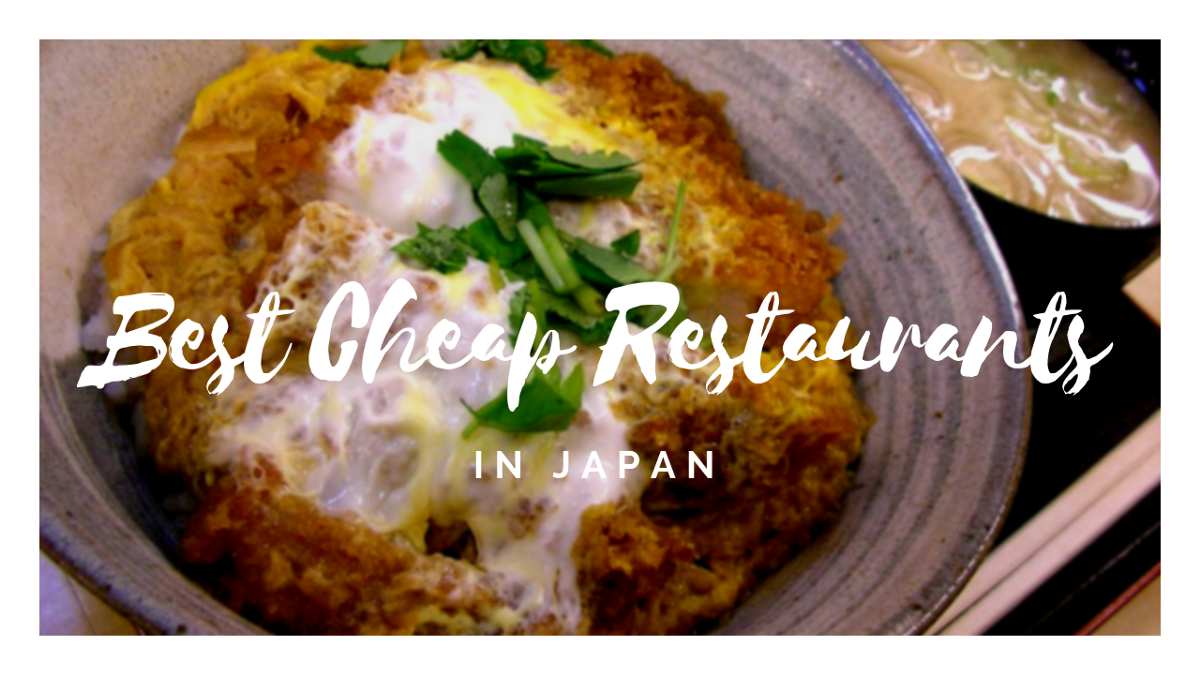 Travelling in Japan on a budget?? There are numbers of cheap options to save your money while travelling in Japan, especially for eating out! Japan has many fast food restaurants offering various kinds of delicious dishes at very cheap prices. And you won't be disappointed as they are usually very tasty.
This is the list of the Japanese fast food restaurants for the best cheap eats in Japan where you can enjoy delicious meals under $10!
1. Yoshinoya (吉野家)
Gyudon (beef bowl) is perhaps the most popular fast food dish in Japan, and there are several affordable Gyudon restaurants competing each other with their signiture Gyudon bowls. The most famous Gyudon restaurant, Yoshinoya (吉野家) was originally established in 1899 and has massively contributed for the Gyudon to be one of nation's favourite. Yoshinoya's Gyudon is available with 6 different sizes, and the regular sized Gyudon costs 380 yen. Besides beef bowls, chicken and pork bowls, set meals and vegetarian dishes are also available at some of Yoshinoya branches.
2. Marugame Seimen (丸亀製麺)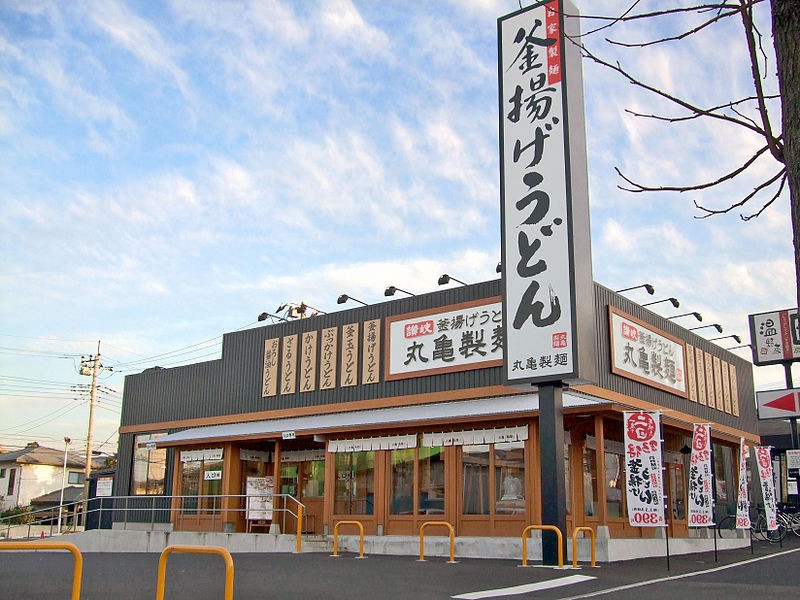 The traditional Japanese noodle, Udon has been the top fast food option in Japan for many decades. There are several franchised udon restaurants in Japan but Marugame Seimen (丸亀製麺) stands the first place as the most popular Udon franchise with over 800 stores all around Japan. The authentic Sanuki Udon from Kagawa Prefecture can be enjoyed with various toppings. The freshly made basic Udon is served at 290 yen. With the self-service system, you choose tempura toppings from 100 yen per piece to create your own Udon dish!
3. Tenya (てんや)
One of the most famous Japanese dishes, Tempura is usually considered as a pricey dish, but at the franchised store Tenya (てんや), you can taste the delicious Tempura/Tendon dishes as cheap as 500 yen! The reasonable Tempura fast food franchise has over 200 stores in Japan. Apparently, Justin Bieber and LADY GAGA stopped by at one of Tenya stores while visiting Tokyo and they loved it!
4. Katsuya (かつや)
Deep fried pork cutlet "Tonkatsu" is a very popular dish in Japan. Usually Tonkatsu dish costs around 1,500~2,000 yen (depending on the quality of pork), but Katauya (かつや) manages to offer delicious Tonkatsu and Katsudon (Tonkatsu on a bowl of rice coated with egg) dishes at very affordable price! The classic Katsudon available for 490 yen. Dishes are available for takeaway, too. This mighty dish can surely satisfy your stomach!
5. Coco Ichi (CoCo壱番屋)
Curry is one of the nation's favourite dishes in Japan. Comparing to Indian or Thai curry, Japanese curry is mild and less spicy, and always served with rice. The Curry House Coco Ichibanya (カレーハウスCoCo壱番屋), better known as Coco Ichi is the biggest curry franchise in Japan that has over 1,300 stores nationwide. The best feature about Coco Ichi is that customers can customize their own curry dishes by choosing type and spiciness of curry, toppings, and the amount of rice. Variety of side dishes are also available such as salad, fried chicken and Naan bread.
6. Cafe Restaurant Gusto (Cafeレストラン ガスト)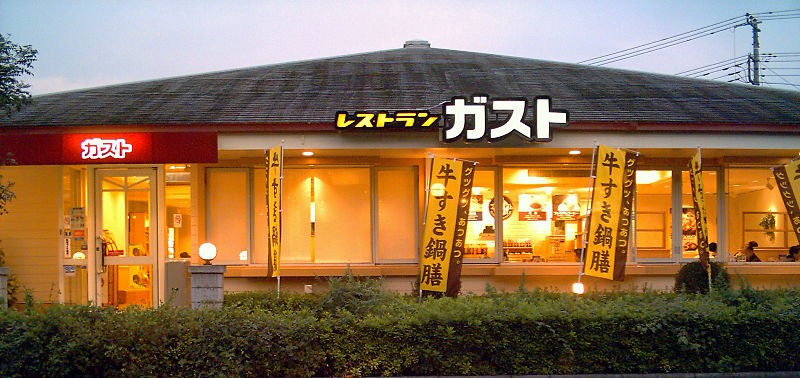 Gusto (ガスト) is one of the biggest franchised "Family Restaurants" in Japan, and it's the most affordable one. Gusto serves western style dishes such as steak, hamburg, spaghetti, salad, pizza and parfait which cost 500~1,000 yen. The daily special lunch set is served at incredibly cheap price from Monday to Friday. The 499 yen set meal comes with a main dish, salad, soup and rice.
7. Sukiya (すき家)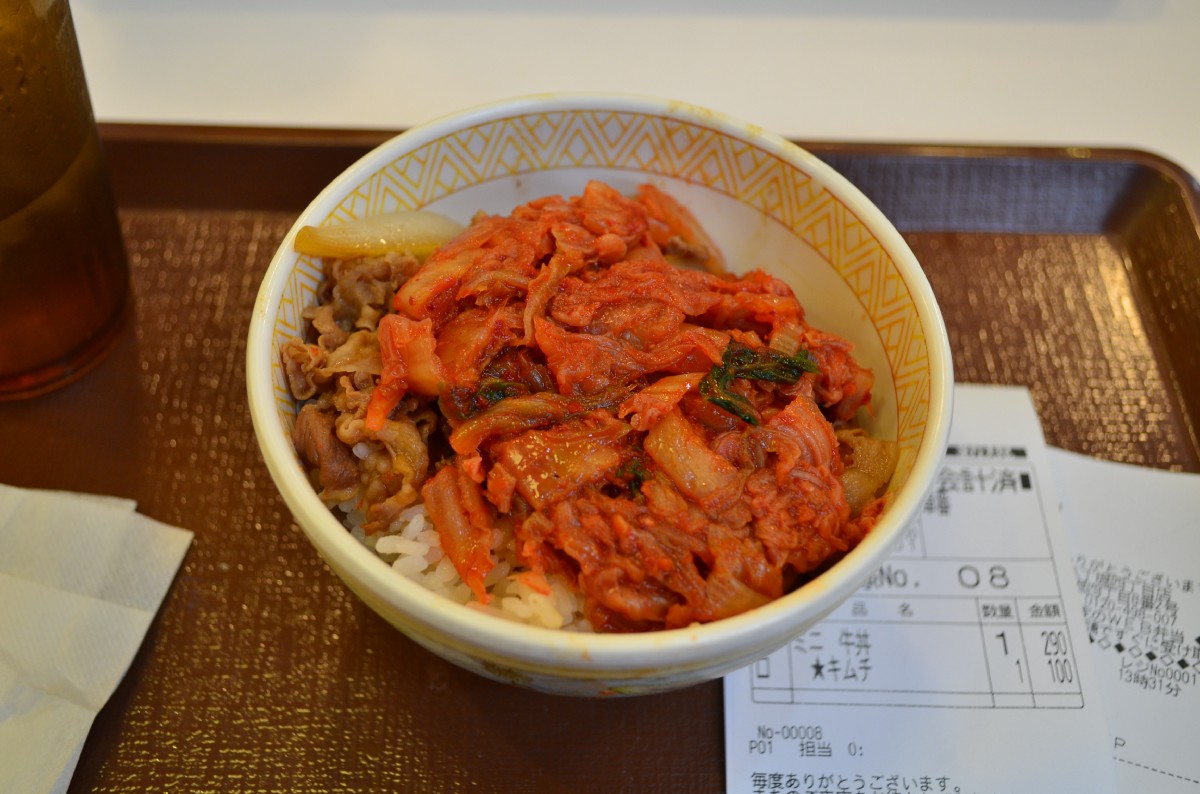 Sukiya (すき家) is the largest Gyudon franchise in Japan with nearly 2,000 stores nationwide. The price of the Gyudon at Sukiya starts from 290 yen, and 6 different sizes (from mini to mega) can be chosen as well as a variety of toppings (cheese, egg, kimchi, etc) and side dishes (salad, miso soup, etc). Various Donburi dishes and Teishoku meals are also available such as curry rice, seafood donburi, grilled fish and sukiyaki meal.
8. Hidakaya (日高屋)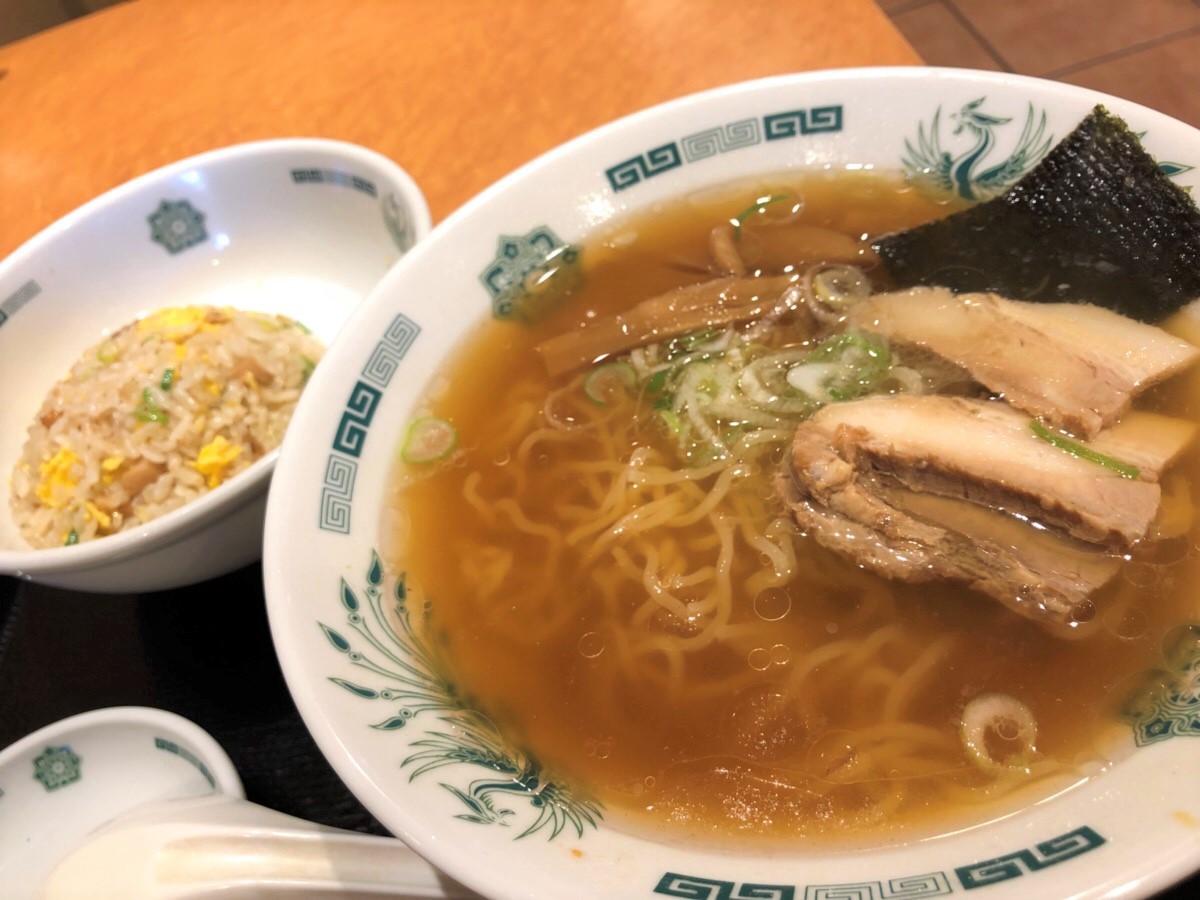 One of the cheapest place to taste decent "Ramen dishes" in Japan! Hidakaya (日高屋) is a chained restaurant specialised in Chinese dishes such as Ramen, fried rice and Gyoza dumplings. Hidakaya is based in Saitama Prefecture, and has over 300 branches in Kanto area including Tokyo. Their signature bowl of Ramen is served at only 390 yen, and various set meals are available with reasonable price around 6–700 yen.
9. Matsuya (松屋)
Matsuya (松屋) is one of the most popular Gyudon(Beef Bowl) restaurants in Japan which offers Gyudon dish with a miso soup with very cheap price (starting from 280 yen!!) Moreover, many kinds of affordable Japanese dishes can be enjoyed at Matsuya including Curry Rice, Udon and Teishoku (Japanese style set meal). Most of Matsuya branches are open for 24 hours to fill your appetite anytime you want!
10. Saizeriya (サイゼリア)
Saizeriya (サイゼリヤ) offers delicious Italian dishes at very cheap price such as Pizza Margarita for 399 yen, Milanese Doria for 299 yen and a glass of wine only for 100 yen! It maybe the cheapest Italian restaurant on earth?? There is one story about Saizeriya that during Japan and South Korea FIFA World Cup in 2002, Italian journalists were amazed how tasty and reasonable Italian dishes were served at Saizeriya and they kept going back there to dine during the World Cup!
11. MOS BURGER (モスバーガー)
If your favourite fast food restaurant is McDonald's or Burger King, you should definitely try the Japanese burger chain, MOS BURGER (モスバーガー)! MOS BURGER is slightly more pricey than McDonald's, but their gourmet burgers are made with selected quality ingredients. Their original unique burger, Rice Burger is very much recommended for foreign visitors to try, which comes with compressed rice cakes in stead of buns.
12. Sushiro (スシロー)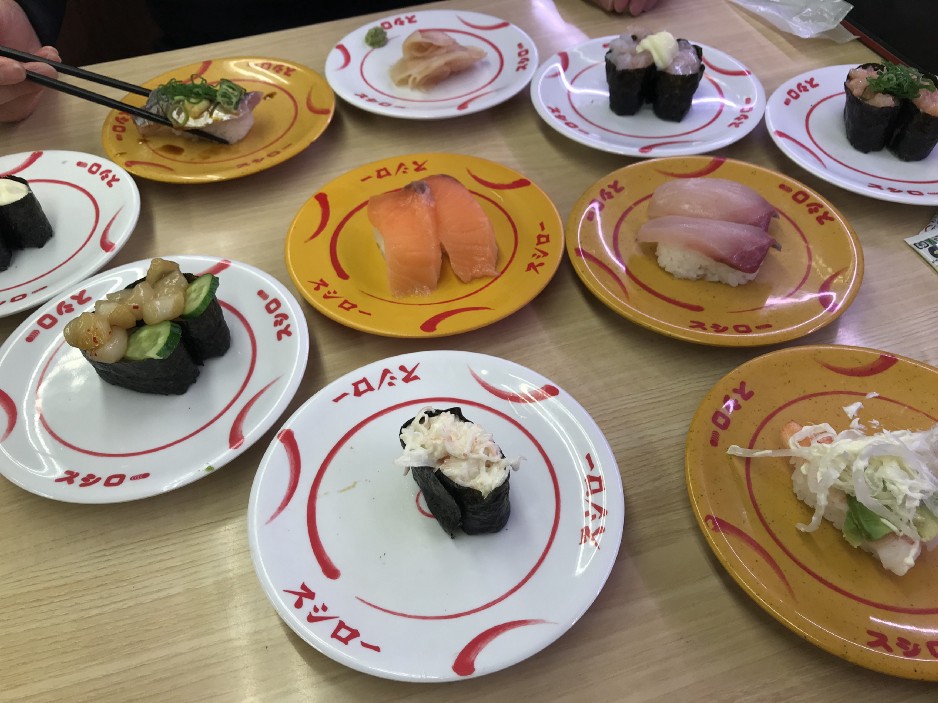 Sushiro (スシロー) is a great conveyor belt Sushi restaurant where you can eat decent quality Sushi with only 100 yen (Approx $1) per plate!! Over 100 items are available on the menu including Sushi, soups, side dishes and desserts. Considering the price, the quality is not bad at all!!
13. Nakau (なか卯)
Nakau (なか卯) is a popular Japanese style fast food chain restaurant that has over 400 stores in Japan. A variety of Japanese dishes are served at Nakau such as Donburi (rice bowl dishes) with different toppings such as pork cutlet, beef and chicken & egg, Teishoku (set meal dishes) and Kyoto style Udon noodles. Dishes in Nakau are available for eat-in or takeaway.
14. Gyoza no Ohsho (餃子の王将)
Gyoza is one of the most famous Chinese dishes in the world, and it is in fact nation's favourite dish in Japan. Gyoza no Ohsho (餃子の王将) is a franchised Chinese restaurant, serving Gyoza as their signature dish. They also serve a variety of Chinese dishes at very affordable price such as noodles, fried rice, stir-fried dishes and dim sum. Gyoza no Ohsho was founded in Kyoto in 1976, and there are over 700 branches across Japan.
15. Fuji Soba (富士そば)
Fuji Soba (富士そば) is an affordable Soba restaurant with a standing bar style. The shop serves a variety of hot and cold Soba and Udon noodles , and the simple Kake Soba/Kake Udon cost ONLY 300 yen! Besides, Curry Rice and Katsudon are also popular dishes at the store. Fuji Soba has over 100 stores in Tokyo and other cities Kanto Region, and most of them are open for 24 hours.
16. Bamiyan (バーミヤン)
The franchised Chinese restaurant, Bamiyan (バーミヤン) offers a menu with a huge choice of a variety of Chinese dishes at reasonable price. Their top-selling dish is "Bamiyan Ramen", the original ramen dish that costs only at 499 yen! Bamiyan is also a great place for drink lovers as the Happy Hour is available from 16:00 to 18:00 during week which you can enjoy a mug of draft beer at 200 yen!!
17. Ootoya (大戸屋)
Ootoya (大戸屋) is a Japanese food chain, serving authentic home-style Japanese dishes at affordable prices. The well-balanced Teishoku dishes (set meal served with main dish, soup, rice and condiments) are served with a choice of fish, chicken, pork and beef in various cooking styles. If you wish to try the genuine home-cooking Japanese dishes, Ootoya could be a great choice!
18. GINDACO (銀だこ)
GINDACO (銀だこ) is a franchised shop that sells Takoyaki (octopus ball) and has over 400 stores across Japan. The mouthwatering, freshly made Takoyaki at Gindaco is cooked to be crispy outside and tenderly inside. The classic Takoyaki is sold for 580 yen (8 pc), and it's also available with additional toppings such as chopped spring onion and Menkaiko sauce (cod roe).
19. Origin Bento (オリジン弁当)
Takeaway food might be the great option for cheap eats in Japan. Origin Bento (オリジン弁当) is a popular franchised takeaway bento shop that has numbers of stores across Japan. A wide selection of delicious bento boxes are available from 300 yen such as Karaage, grilled fish and humburg steak, and they are made freshly on each order. In addition, various side dishes are sold by weight. Origin Bento shops are open for 24 hours that you can enjoy their cheap and delicious bento any time of the day!
20. Mister Donut (ミスタードーナツ)
Looking for sweet treats?? Try Japanese famous donuts shop, Mister Donut (ミスタードーナツ)!! Mister Donut offers a wide variety of donuts for around 100~200 yen per piece. Besides regular donuts, there are limited flavours and collaborated items available seasonally such as Matcha, Halloween and the Pokemon theme.
Thanks for reading! Did you enjoy the list?? Which cheap restaurant in Japan if your favourite?? For more information about cheap eats in Japan, here are some more articles you may wanna check out 🙂
▽Related Articles▽
▼Editor's Picks▼
---