3 Days Itinerary: Tokyo on a Budget
How to Travel Tokyo on a Budget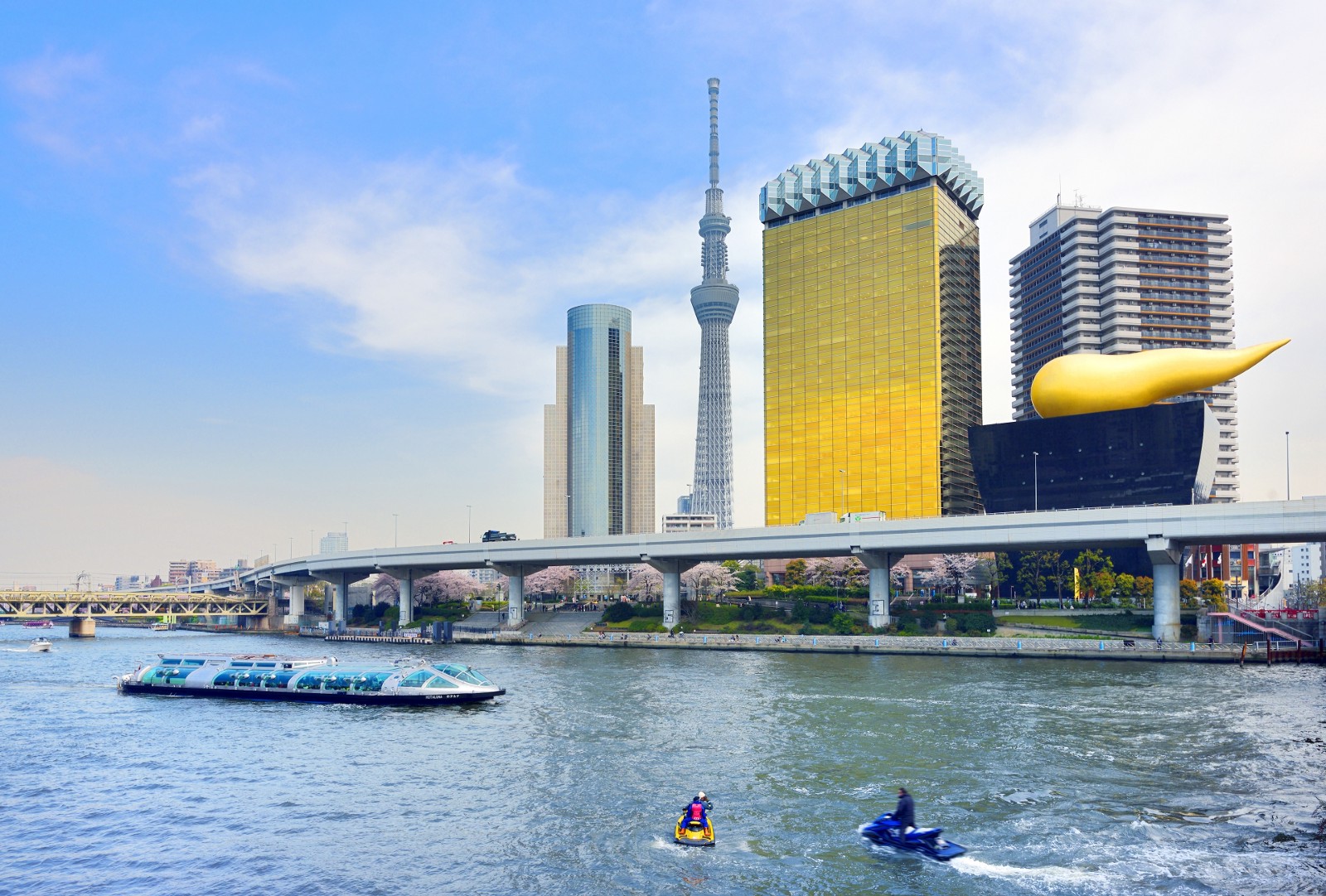 Tokyo is expensive?? NO! It is very possible to see best bits of the city without spending money. Today I'm going to share how to travel Tokyo with real low budget.
Please note that this itinerary includes lots of walking and if you wanna shop, and eat at fine restaurants, the following article might not be for you!
*Please note that this article contains affiliate links.
Where Shall I Stay?
Tokyo has many budget accommodations, but still you may expect to spend 3,000 yen per night! Please check these links below, introducing some of inexpensive hotels in Tokyo 🙂
Budget-Friendly "under $30" Hotels in Tokyo
6 Best-Value Capsule Hotels in Tokyo
Recommended article: Where to Stay in Japan : from Budget to Luxury
What Shall I Eat??
Eating out in Tokyo can be much cheaper than you think. There are many fast food restaurants (not only burgers and chips), and supermarkets & convenience stores selling decent meals. Check out my previous article about places you can eat under $10&$5 in Tokyo!
Under $10 DIY Convenience Store Meals in Japan!
Japanese Restaurants Where You Can Fully Enjoy under $10!!
Eat with One Coin! 6 Ramen Restaurants under $5 in Tokyo
Day 1.
When you travel around, it is very important to stick in areas nearby to save your time and transportation fee. So let's start your first day at Shibuya+Harajuku+Shinjuku. From Shibuya to Harajuku, it takes approx 15 mins to walk. There is a cool street called "Cat Street" connecting each districts and it's really nice to walk along. It takes approx 30 mins from Harajuku to Shinjuku. There is a famous shrine "Meiji Shrine (Meiji Jingu)" and Yoyogi Park, both located between these two districts and delightful to have a walk. There is a famous drinking alley in Shinjuku called "Omoide Yokocho" where you can stop by and have a quick drink with reasonable price.
FREE things you shouldn't miss:
In Shibuya: Hachiko Statue, Scramble Crossing, 109 shopping mall, observation beck at Hikarie
In HARAJUKU: Laforet shopping mall, Takeshita Street, Meiji Shrine, Yoyogi Park
In Shinjuku: Observatory at Tokyo Metropolitan Government Building, Omoide Yokocho, Kabukicho, More free observatories in Shinjuku area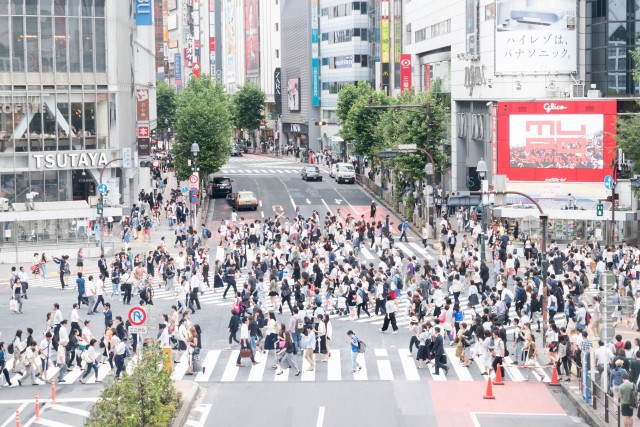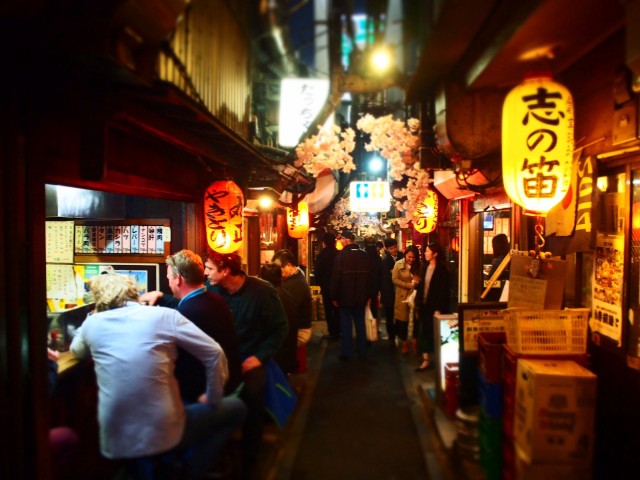 Day 2.
On the second day, let's explore the downtown side of the city, Ueno+Asakusa+Sumida River. These areas remain nostalgic, downtown atmosphere from Edo period and you can have totally different experiences from the first day. Starting from Ueno area, then move ahead on foot to Asakusa area, via "Kappabashi Street". The street is known as Chef's paradise, where only kitchen and restaurant related items are sold at inexpensive price. After reaching Asakusa and strolling around the temple site, move towards Tokyo Skytree via Sumida River bank and Sumida Park, where amazing river view and delightful walk can be enjoyed.
FREE things you shouldn't miss:
In Ueno: Ueno Park, Ameyoko Street
In Asakusa: Sensoji Temple, Nakamise Street
Around Sumida River: Sumida River Bank, Sumida Park, view of Tokyo Skytree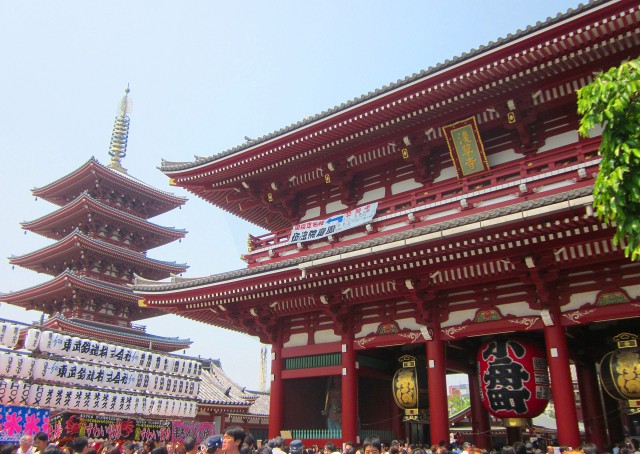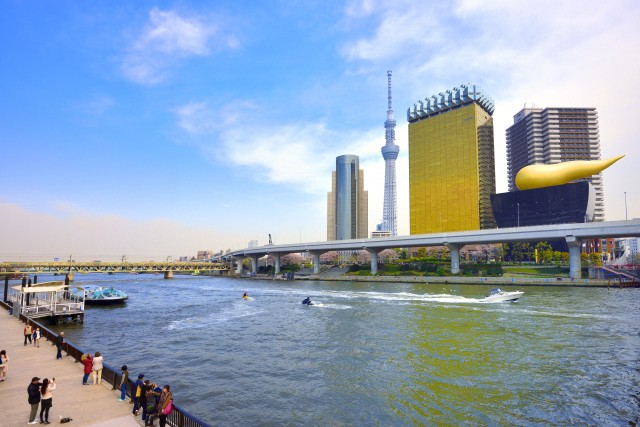 Day 3.
On the third day, let's explore the central area of Tokyo with several icons of the city, Ginza+Tsukiji+Tokyo Tower. Starting from Ginza, where fabulous shops are gathered. Ginza might be an expensive area, but it is possible to go very cheap, especially for eat out. Please check my article: 5 Restaurants in Ginza where You can Eat for Under $5. After short walk, Tsukiji Market and Hamarikyu Garden (sorry, it's not free but only 300 yen) can be reached, which are located next to each other. Then move on towards Tokyo Tower area which takes approx 30 mins walk, via Shiba Park. Entering Tokyo Tower, the fee is 900 yen for the main observation deck. However, there are numbers ways to enjoy Tokyo Tower from outside for free! Please refer my article: Where is the Best Place to See Tokyo Tower??
FREE things you shouldn't miss:
In Ginza: Window shopping at Ginza High-street
In Tsukiji: Tsukiji Outer Market, Tsukiji Honganji Temple, Advertising Museum Tokyo
Around Tokyo Tower: view of Tokyo Tower, Shiba Park, Zojoji Temple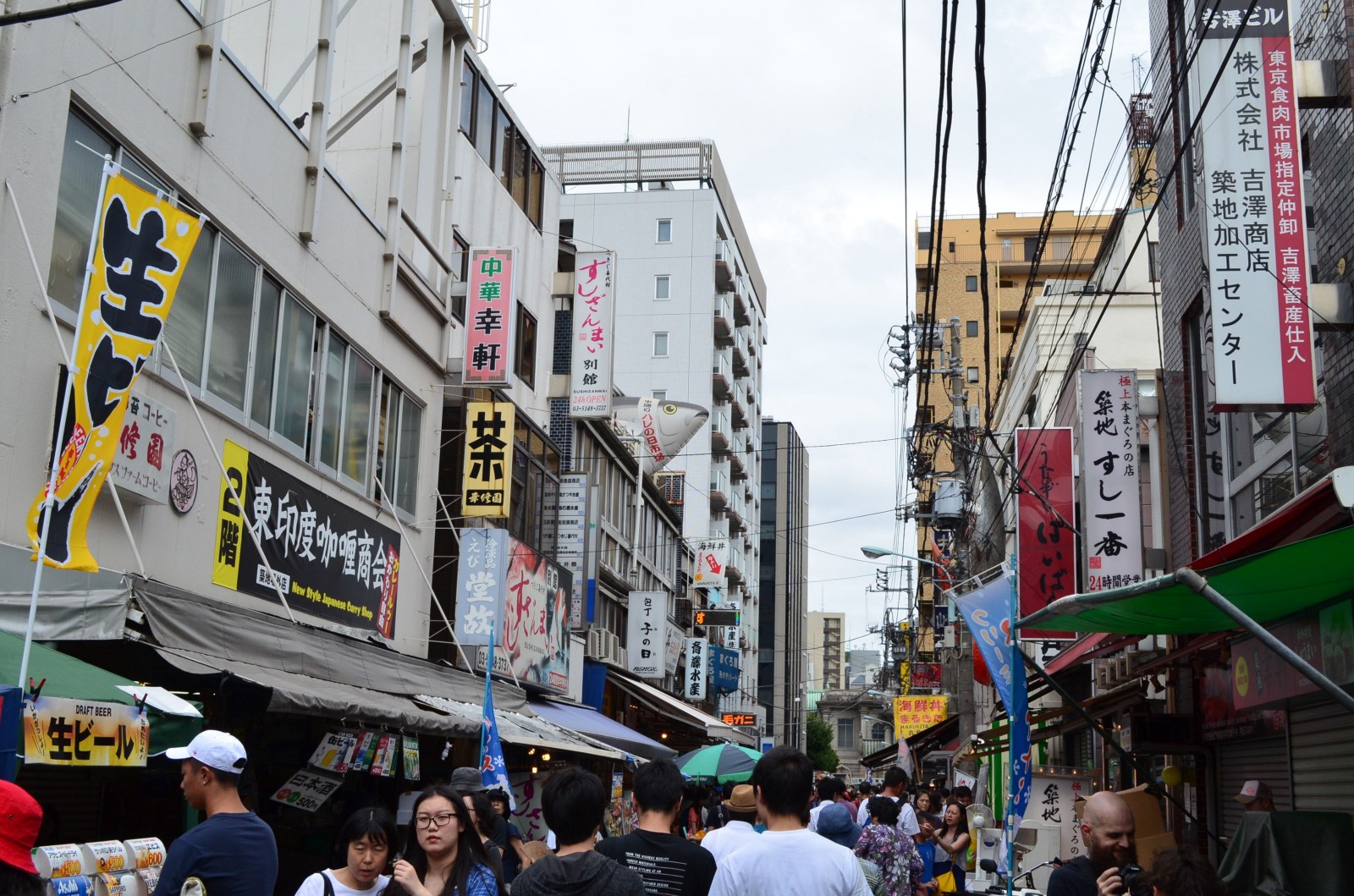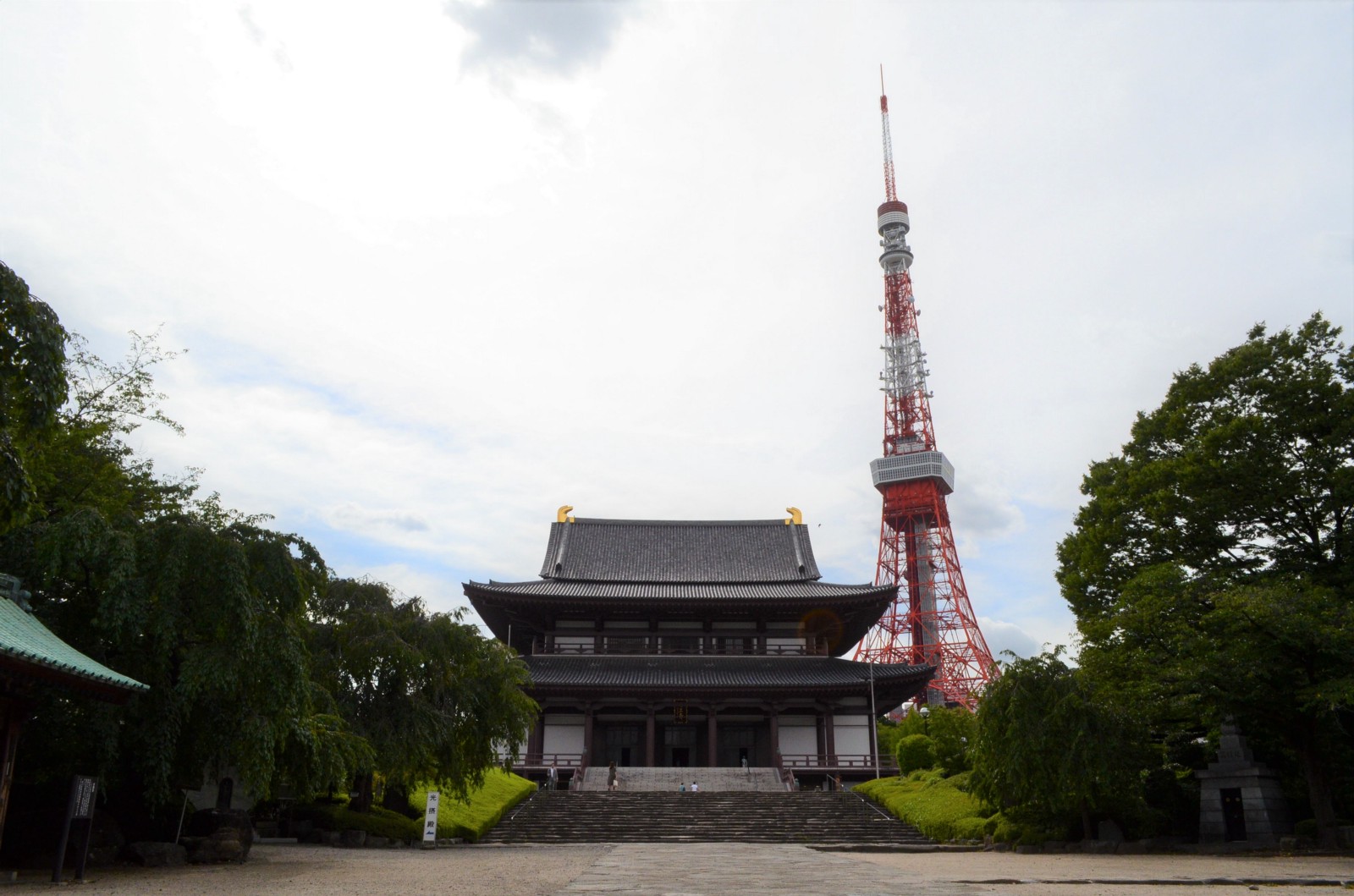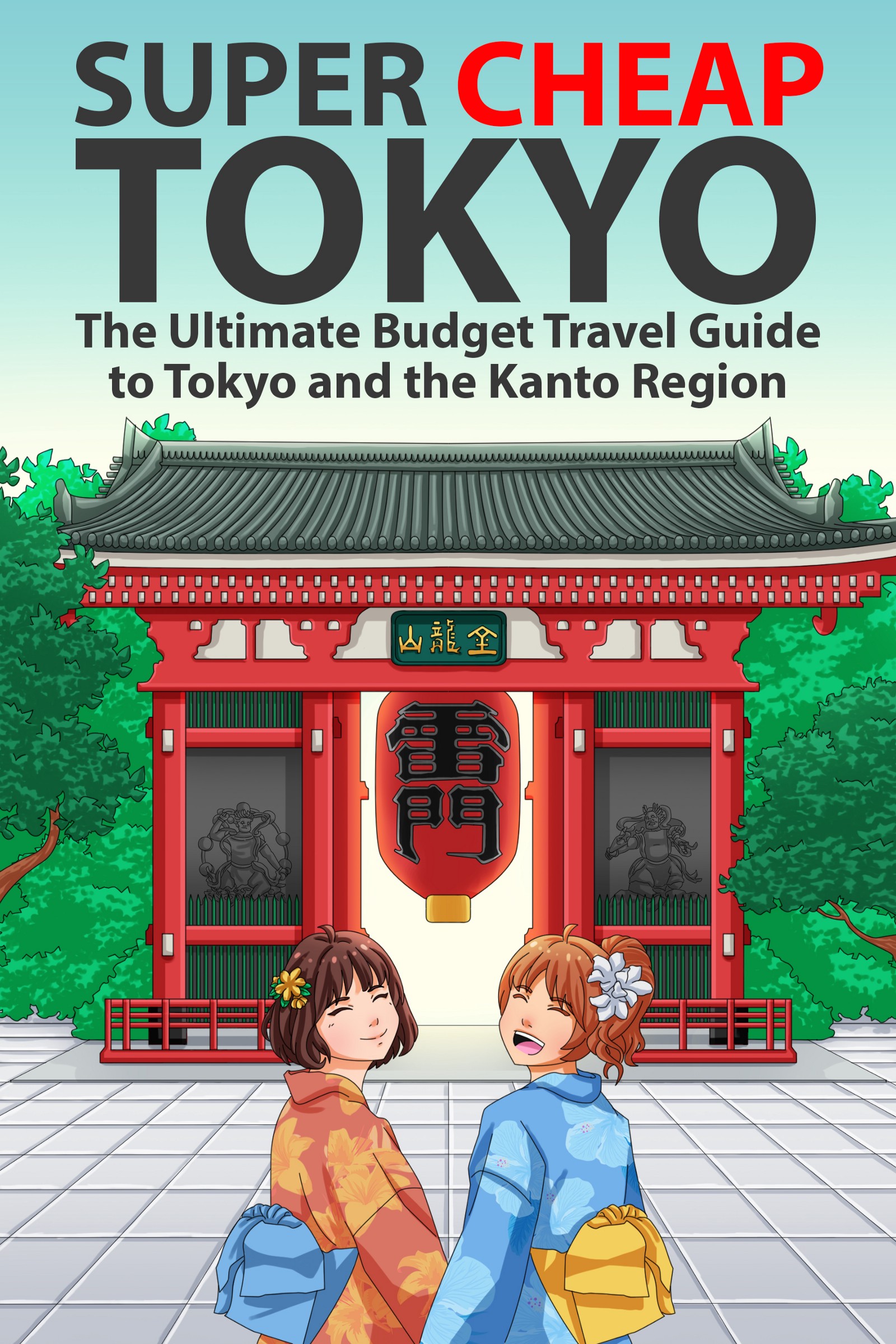 Get the new Super Cheap Tokyo travel E-book guidebook!
Super Cheap Tokyo is all you'll need for a budget holiday in Tokyo or the surrounding Kanto region. With a large choice of discount passes, tax-free shopping and an unbelievable exchange rate, now is the time to come!
10% Off Coupon Code: JWIRELESS25
<<Purchase the cheapest Tokyo Travel Guide now!!>>
For more ideals about travelling in Japan on budget, please check out these articles, too!
▽ Related Articles▽
▼Editor's Picks▼
---