5 Best Anime like Horimiya
5 Most Recommended Anime Series if You Like Horimiya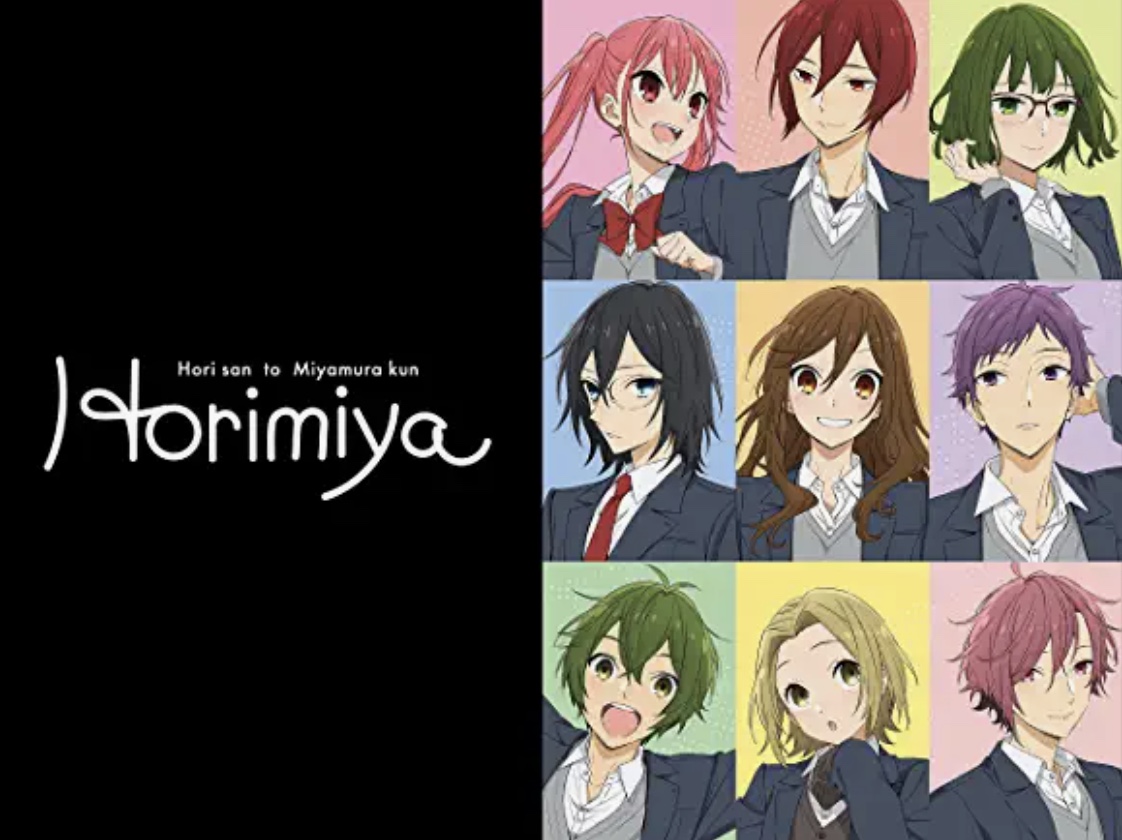 If you are an enthusiastic fan of recent anime series these days, you may understand the newer rom-com anime Horimiya has been much popular all over the world since it was broadcasted in 2021. Horimiya has the popular theme of school introducing several good-looking male and female characters including Kyoko Hori and Izumi Miyamura.
There are 13 episodes in the anime series that were adapted from the manga series written by Hero and illustrated by Daisuke Hagiwara between 2011 and 2021. Have you already watched all the episodes of Horimiya and are you looking for some series similar to it? Here is the list of 5 best anime like Horimiya including modern high-quality romantic comedy titles.
1. My Little Monster
What is the most similar to Horimiya is My Little Monster (となりの怪物くん), the 2012 rom-com anime series consisting of 13 episodes. Of course, it is available on various streaming platforms such as Netflix and Crunchyroll. These two anime have many things in common.
My Little Monster is set in a Japanese high school, focusing on two high schoolers: Shizuku Mizutani, who is interested only in having the top grade in the school; Haru Yoshida, who always gets into a fight with others and is suspended from school. They are getting close to each other at first outside school as Kyoto gets along with Izumi in Horimiya.
▶︎Check My Little Monster on Amazon right now!
2. Tsuki ga Kirei
Tsuki ga Kirei (月がきれい), which means "As the Moon, So Beautiful" in Japanese, is a highly-rated romance anime airing in 2017. If you like essences of romance rather than comedy in Horimiya, this anime takes priority. It was made with 12 episodes by a Japanese anime studio Feel as its original animated show.
Set in Kawagoe, Saitama, Tsuki ga Kirei centers on a third-grade middle schooler Kotaro Azumi and his classmate Akane Mizuno. In the process of their going out and developing the relationship, she is forced to move to a neighboring prefecture. Living remotely, he starts writing a novel about their relationship.
▶︎Check Tsuki ga Kirei on Amazon right now!
3. Toradora!
If you like Horimiya and other rom-com anime series, there is no reason not to check Toradora! (とらドラ!), which is known as one of the masterpieces in the same category. Toradora! is composed of 25 episodes airing from 2008 to 2009, adapted from the 13-volume light novel series written by Yuyuko Takemiya between 2006 and 2009.
Toradora! tells a romantic comedy story of a high school boy Ryuji and his classmate Taiga. He finds Taiga falls in love with his friend Yusaku and decides to support her love. On the other hand, Ryuji and Taiga gradually get to see each other differently. In addition to the two main characters, Toradora! also features their friends as a key person while Horimiya depicts the relationships between the main characters and their friends like Toru Ishikawa and Yuki Yoshikawa.
▶︎Check Toradora! on Amazon right now!
4. Bottom-tier Character Tomozaki
Many fans of Horimiya must have watched the modern rom-com anime series Bottom-tier Character Tomozaki (弱キャラ友崎くん), which aired in the same season as it. The light novel series of Bottom-tier Character Tomozaki has been published since 2016, which was made into the first anime adaptation in 2021.
Bottom-tier Character Tomozaki follows a geeky high school student Fumiya Tomozaki, who is not good at socializing at school. He is also partly known to be the top player of the online fighting game Attack Families. Aoi Hinami, one of the most popular students in the school, is also into playing the game and finds out the outcast student is the best player of Attack Families.
▶︎Check Bottom-tier Character Tomozaki on Amazon right now!
5. Orange
Orange is one of the most recommended anime to fans of Horimiya, broadcasted with 13 episodes in 2016. The romantic drama mixed with fantasy was originally serialized as manga between 2012 and 2015, which was made into a live-action movie in 2015. After the anime series in 2016, an anime movie with additional episodes titled Orange: Future was released in the same year.
Orange is set in Matsumoto, Nagano, focusing on a second-grade high school girl Naho Takamiya, who gets a letter from herself in the future of 10 years from now. It says she will feel regret about an incident related to her significant person. The story begins when a transfer student Kakeru Naruse comes from Tokyo as the letter expects.
▶︎Check Orange on Amazon right now!
---
For more information about anime and other Japanese pop cultures, check these articles below, too!
▽Related Articles▽
▼Editor's Picks▼
---