What to Buy in Hiroshima
8 Must-Buy Souvenirs in Hiroshima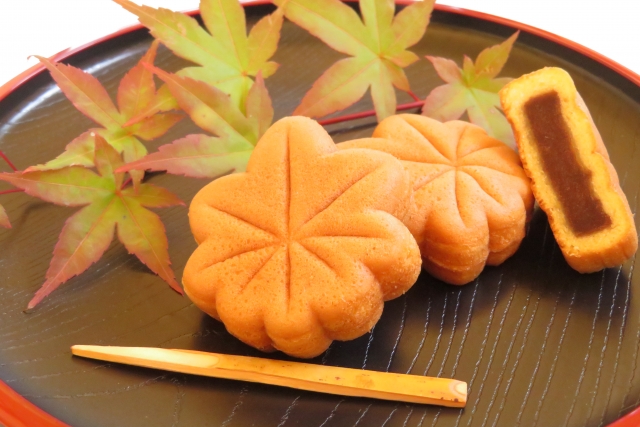 Hiroshima is one of the best tourist destinations in Japan with two magnificent World Heritage sites and amazing local food! Also it's a great place to shop traditional handicraft and art works. If you are planning to visit Hiroshima, and thinking what to buy, check out the list of must-buy souvenirs in Hiroshima 🙂
---
1. Momiji Manju
This is something you have to have it in Hiroshima. Momiji Manju is a small maple leaf shaped cake filled with red bean paste, or other ingredients such as custard cream, chocolate, cheese and etc. You can find them literally everywhere in Hiroshima!
2. Jagarico
The regional flavoured Jagarico snack is one of the most popular souvenirs in Japan. In Hiroshima, you can find "Hiroshima style okonomiyaki" flavoured one!
3. Onomichi Ramen
Onomichi Ramen is Hiroshima's regional Ramen from Onomichi city and it's very popular all over Japan. The soup is light yet aromatic using mixed broth with chicken and sardines from Seto Inland Sea. You should def try it fresh while you are there and take dry Ramen if you love it!
4. Rice scoop paddle
Rice scoop paddle (Shamoji in Japanese) is a traditional handicraft from Miyajima island, Hiroshima. There are numbers of local handicraft shops selling beautiful piece of arts.
5. Hiroshima Carp Goods
Hiroshima Carp is a professional baseball team based in Hiroshima city and known as having enthusiastic local fans. There are many related items sold in Hiroshima.
6. Processed oyster
The best thing to taste in Hiroshima is definitely oysters. It's big, thick and tasty. Processed oysters are often sold in the city such as oiled, pickles and retort pouched.
7. Hassaku Jelly
Hassaku is citrus fruit produced most in Innoshima island, Hiroshima. Hassaku Jelly is made with fresh fruit and has been one of the best selling souvenirs in Hiroshima in the past years.
8. Kumano Brush
Kumano town in Hiroshima is known as the best brush producing area, which produces 80% of the brushes made in Japan for painting, writing and make-up. The quality of Kumano brush are highly valued and has been attracting many artist even in overseas.
---
Check more articles about Japan!!
▽Related Articles▽
▼Editor's Picks▼
---