7 Best Souvenirs from Kamakura
Must Buy Sweets in Kamakura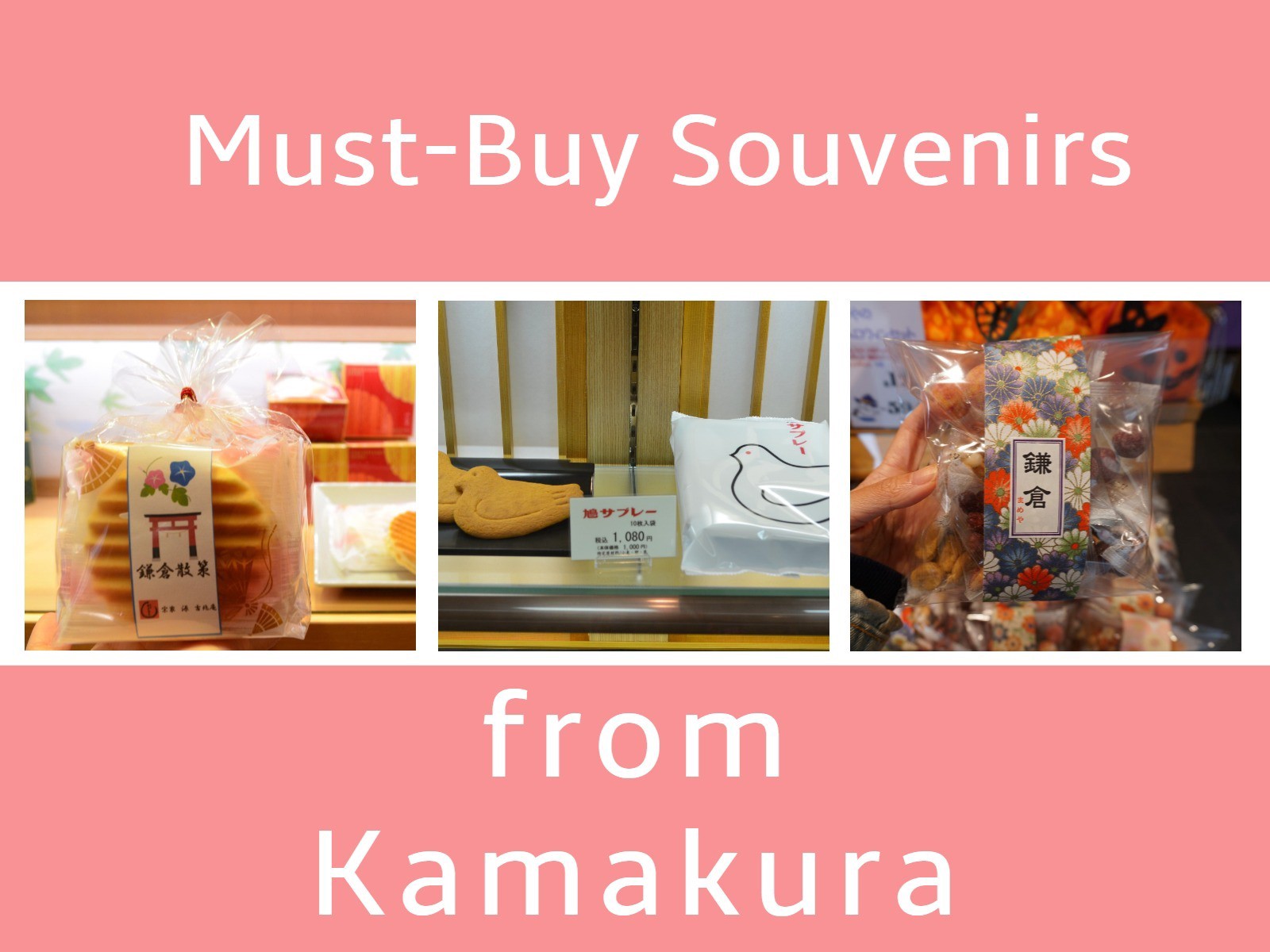 Have you been to Kamakura?
It's the city in Kanagawa Prefecture and approx 1 hour away from central Tokyo. Kamakura used to be the political center of Japan during 1185–1333, and there are still numbers of historical sites and monuments including temples and shrines. As the city is located by the coast, it's a popular beach destination and numbers of stylish and trendy cafes and restaurants are located.
Kamakura is one of most popular side trip destinations from Tokyo, where you can explore easily in one day. The city can be accessed within 30 mins from Yokohama, and 1 hours from central Tokyo or Haneda Airport.
Along with tourist sites, Kamakura is also a great city for shopping. Numbers of shops are located in Komachi Street, offering delicious sweets and snacks which are perfect for souvenir gifts. Today, I'd like to introduce 7 most recommended sweet souvenirs from Kamakura, and if you are planning to visit Kamakura, you should definitely check them out!
1. Komachi Hiyori Kamakura Matcha Langue de Chat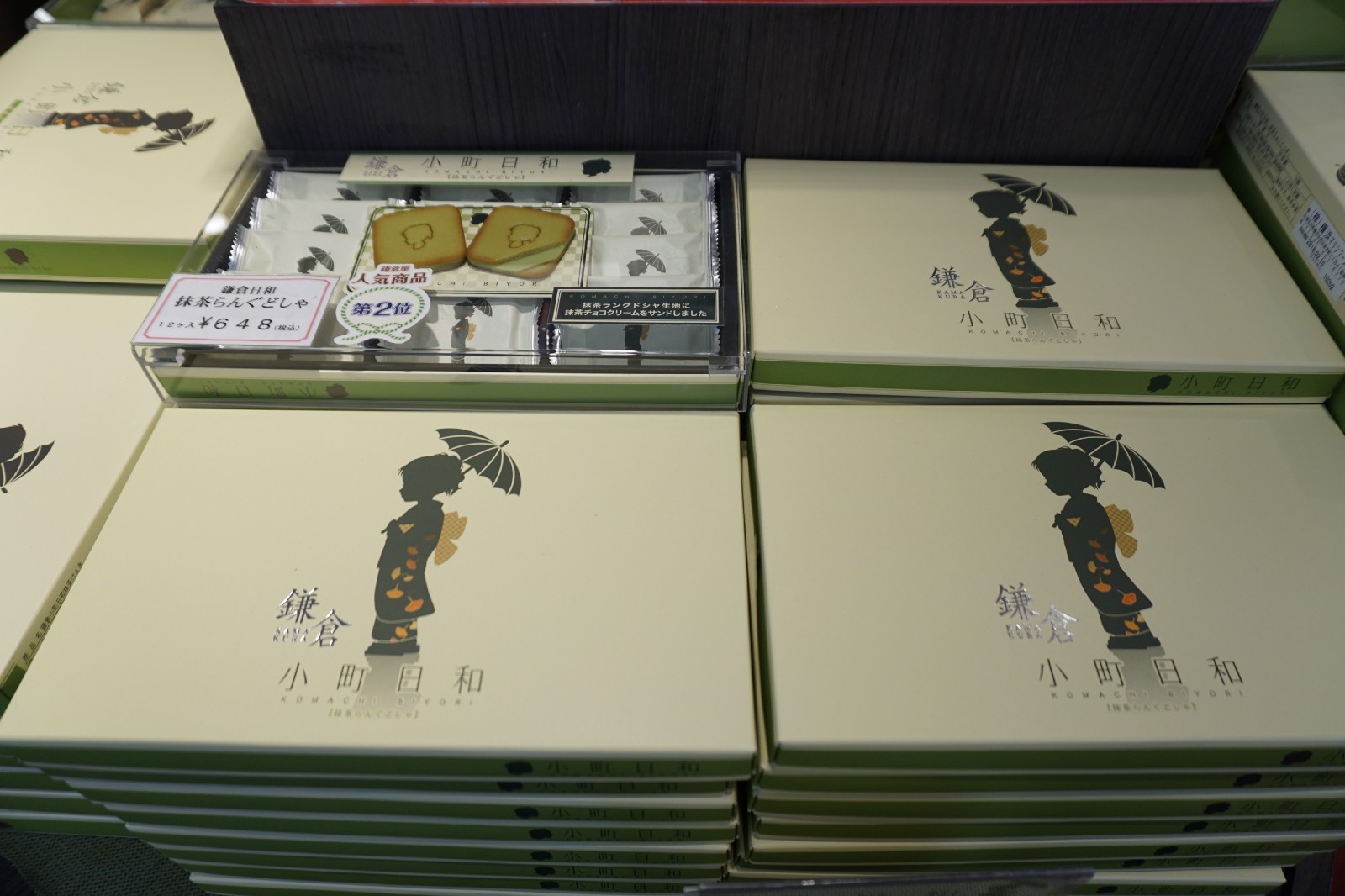 Delicious matcha chocolated is sandwiched in thin langue de chat biscuits, and packed beautfully with a cute Kimono girl design.
Price: 648 yen (10pc)
2. Toshimaya Hato Sabure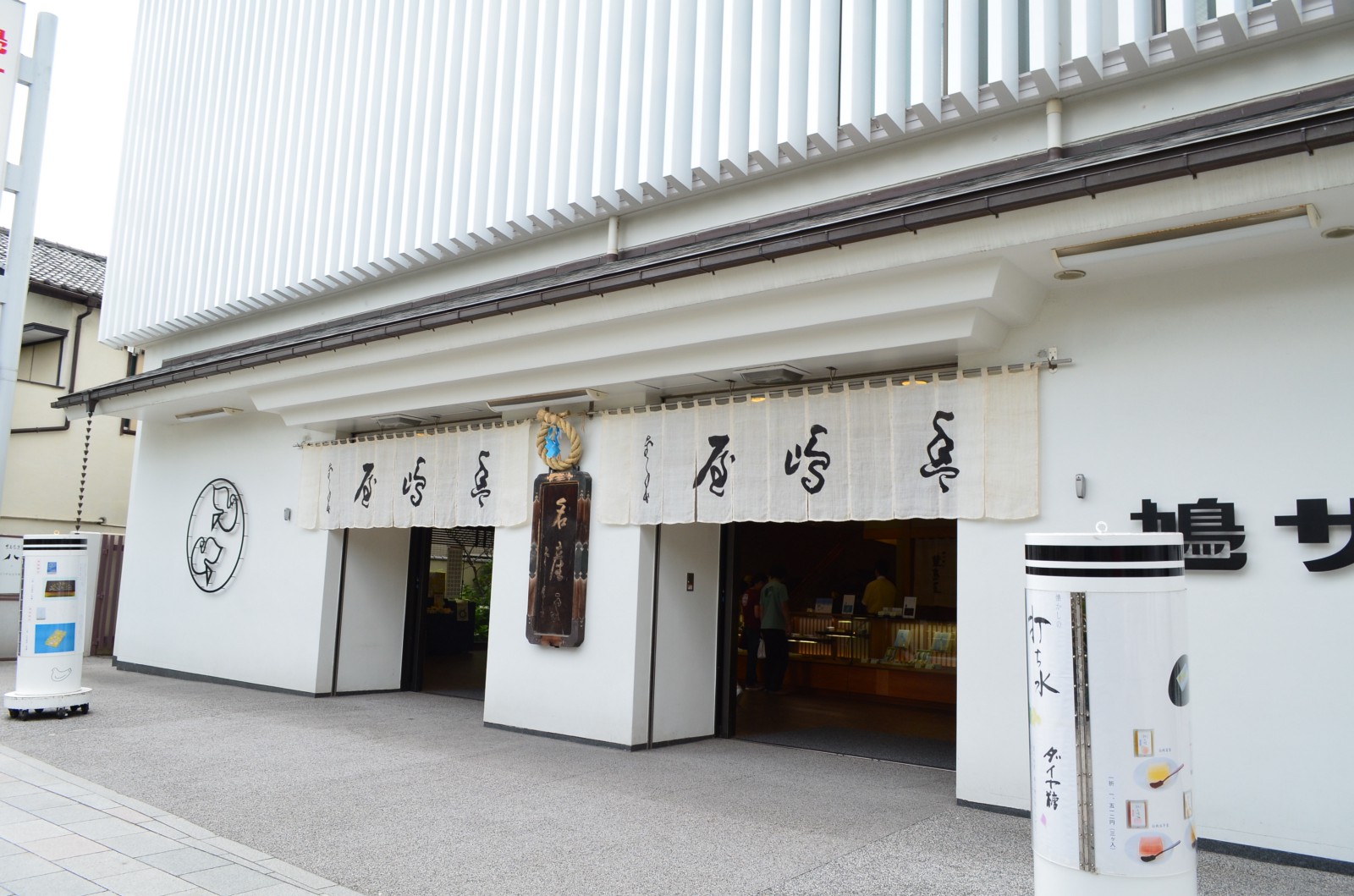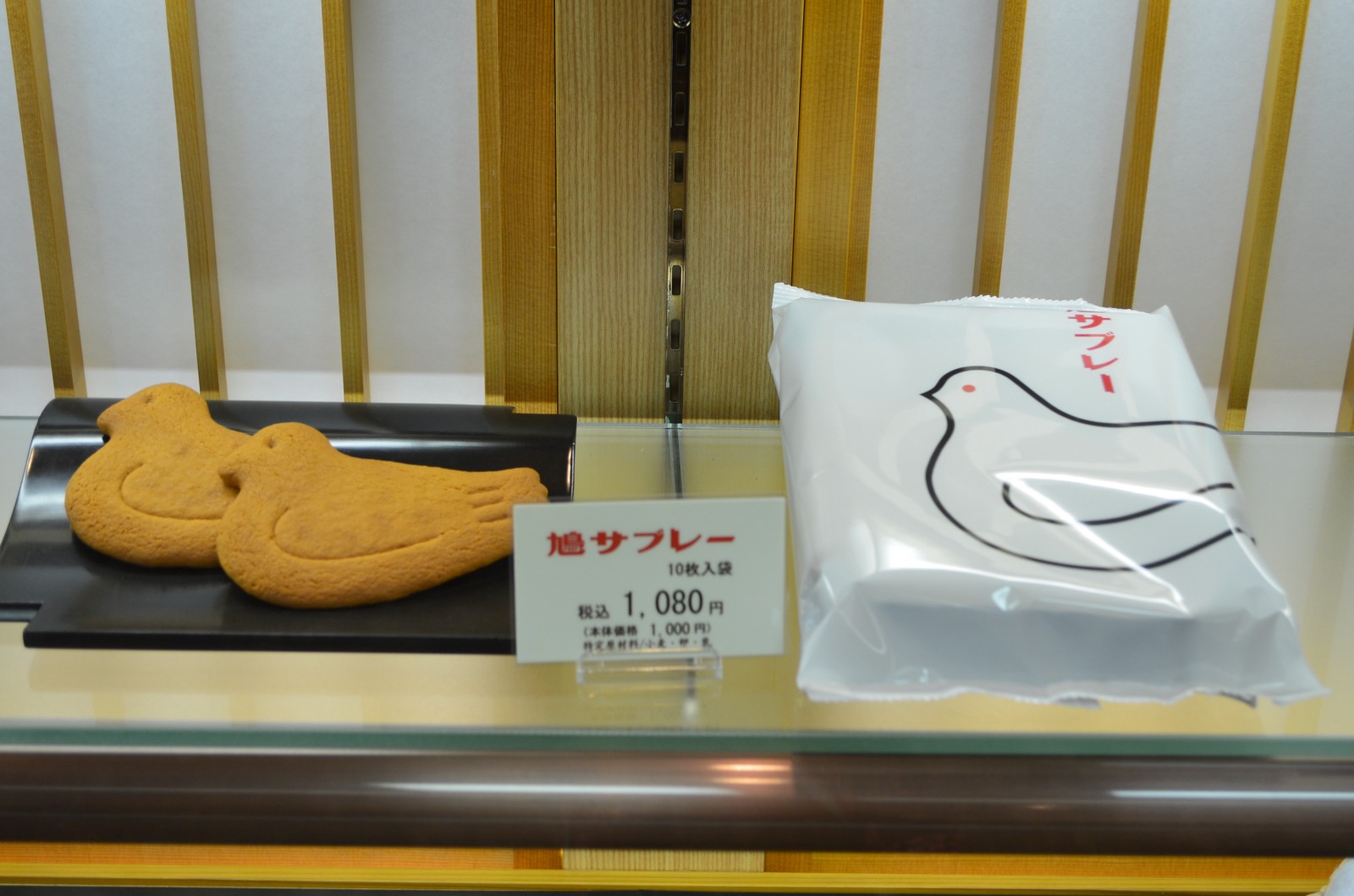 The most famous souvenir from Kamakura, the cute pegion shaped cookie has rich butter flavour with light and crunchy texture.
Price: 648 yen (5pc)
3. Kamakura Itoko Kintsuba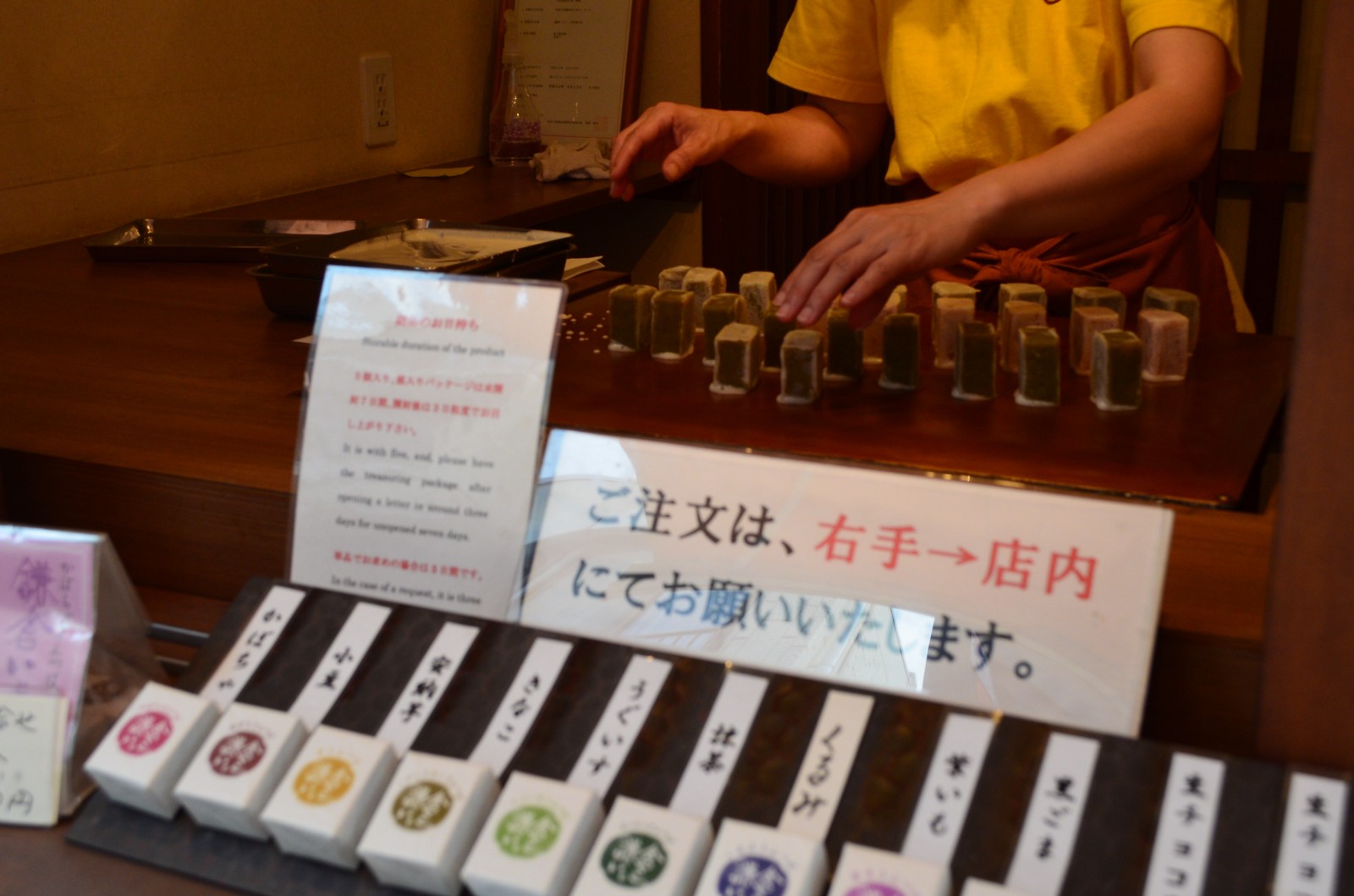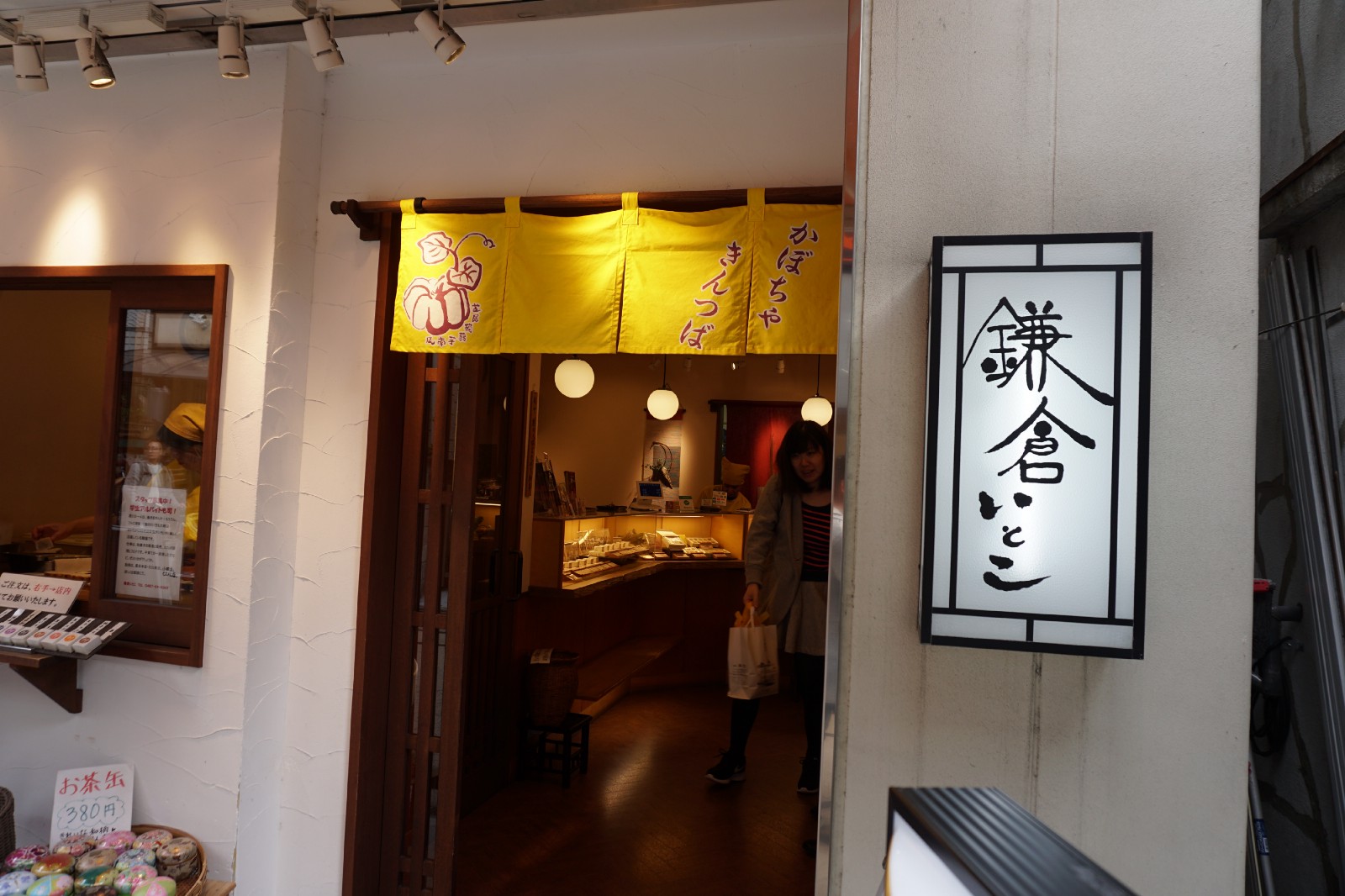 Kintsuba is a traditional Japanese sweets made with sweet bean paste. Kamakura Itoko offers 12 different flavours of Kintsuba: pumpkin, matcha, chocolate, cherry, sweets potato, black sesame, and more!
Price: 1,230 yen (6pc)/2,030 yen (10 pc)
4. Kamakurayama Rusk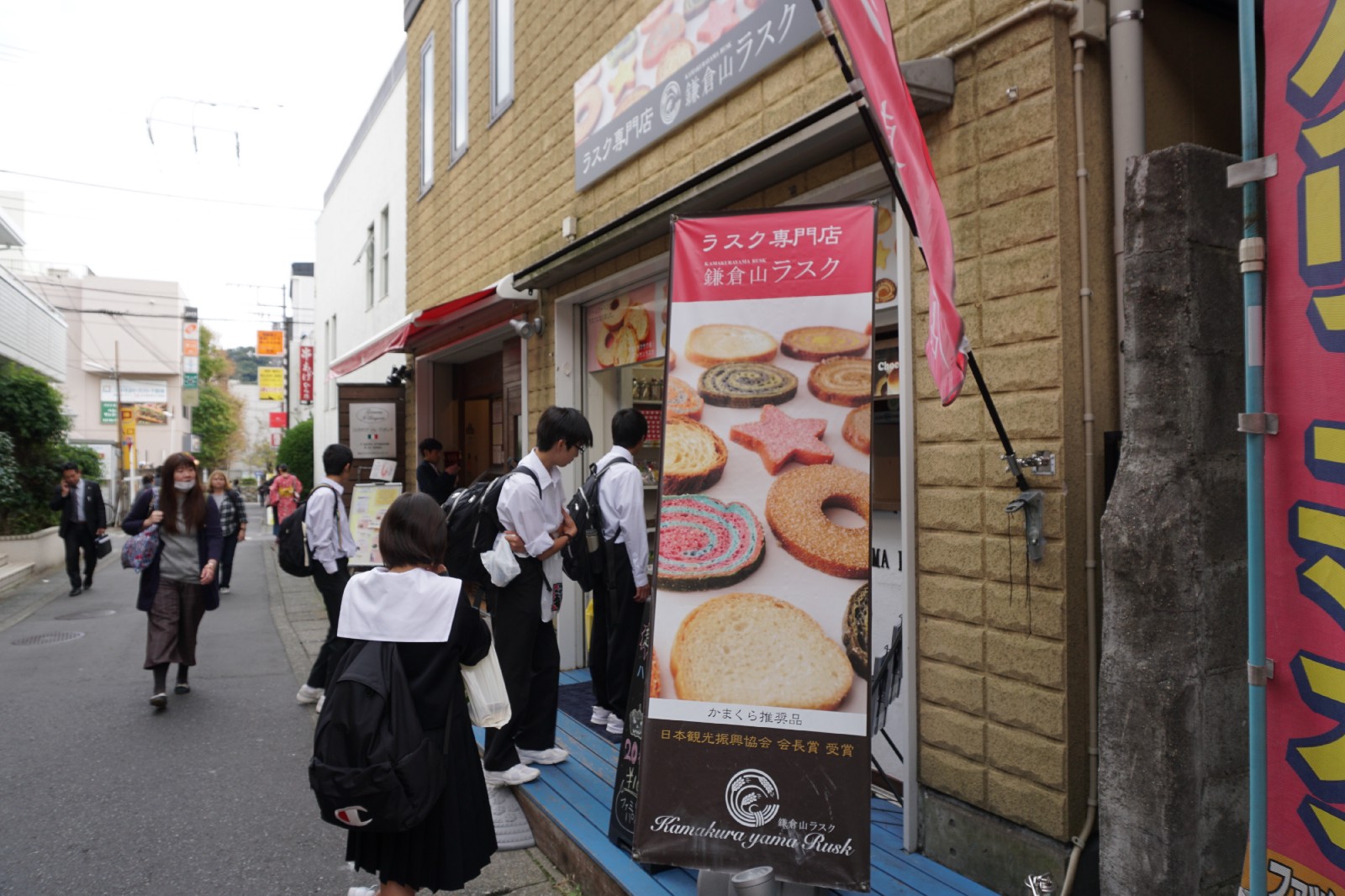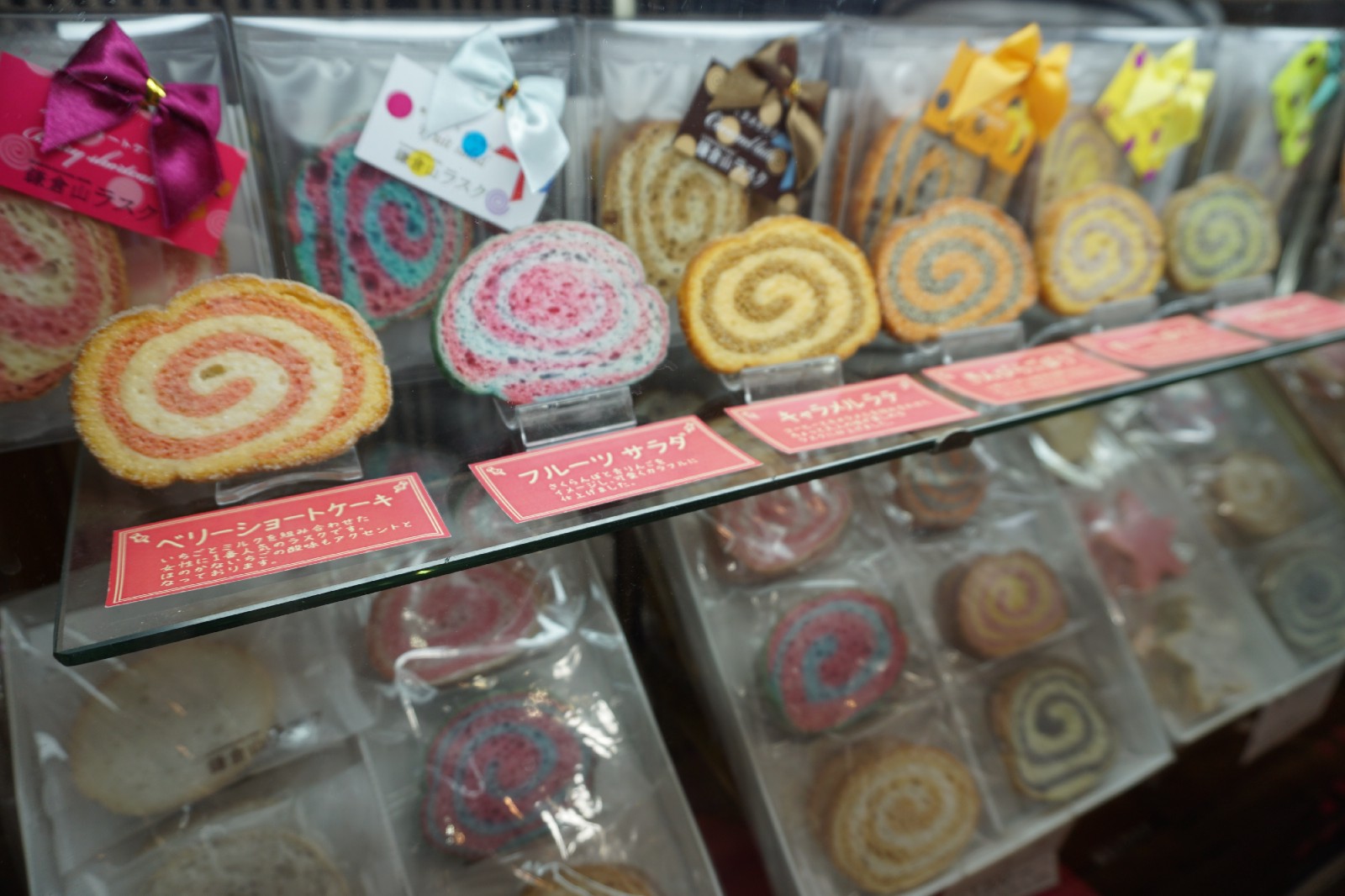 One of most trendy and popular confectionary in Kamakura recently, Kamakuyayama offers a variety of rusks from plain to colourful and unique ones.
Price: 700 yen (8pc)
5. Kamakura Mameya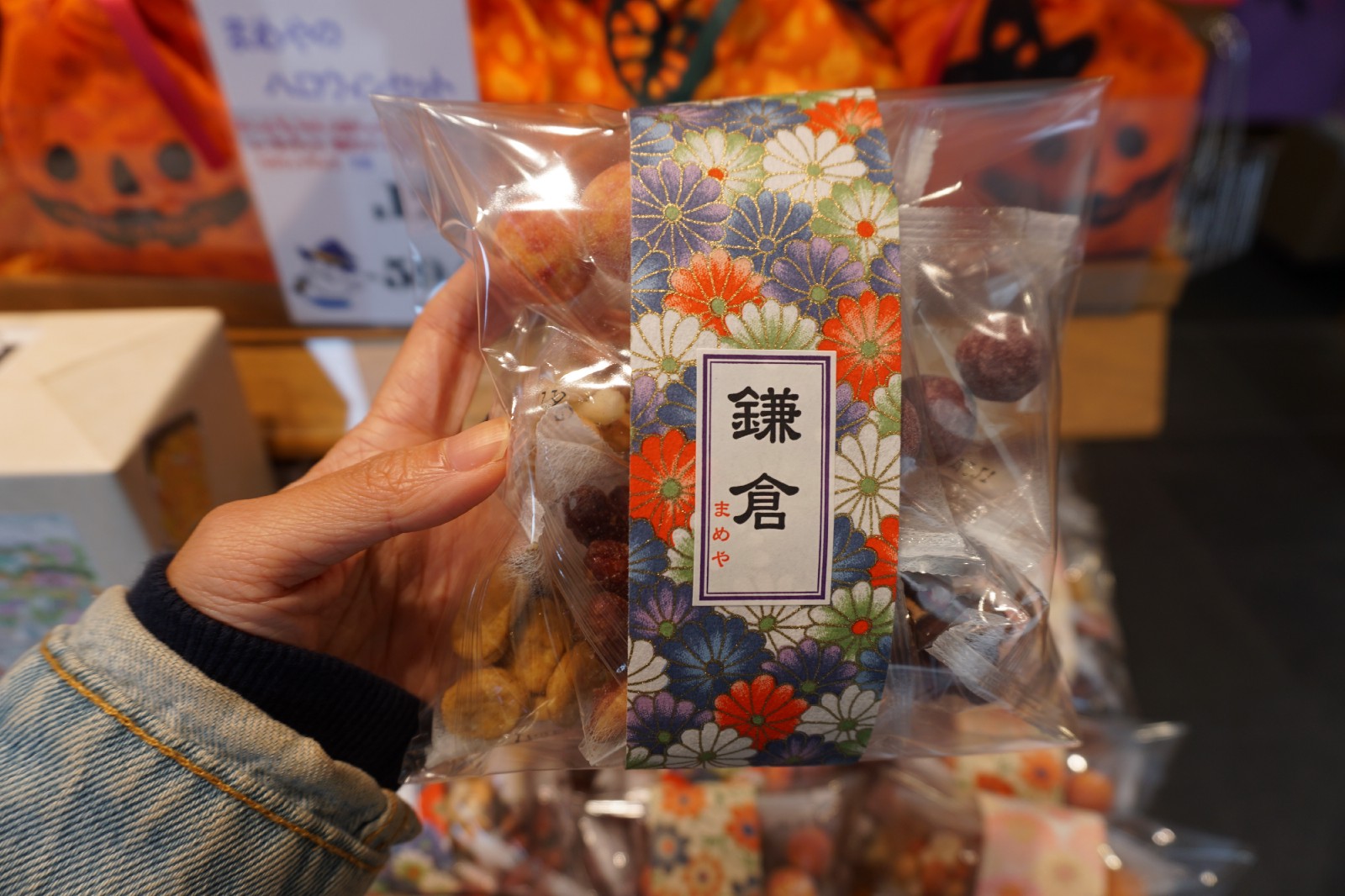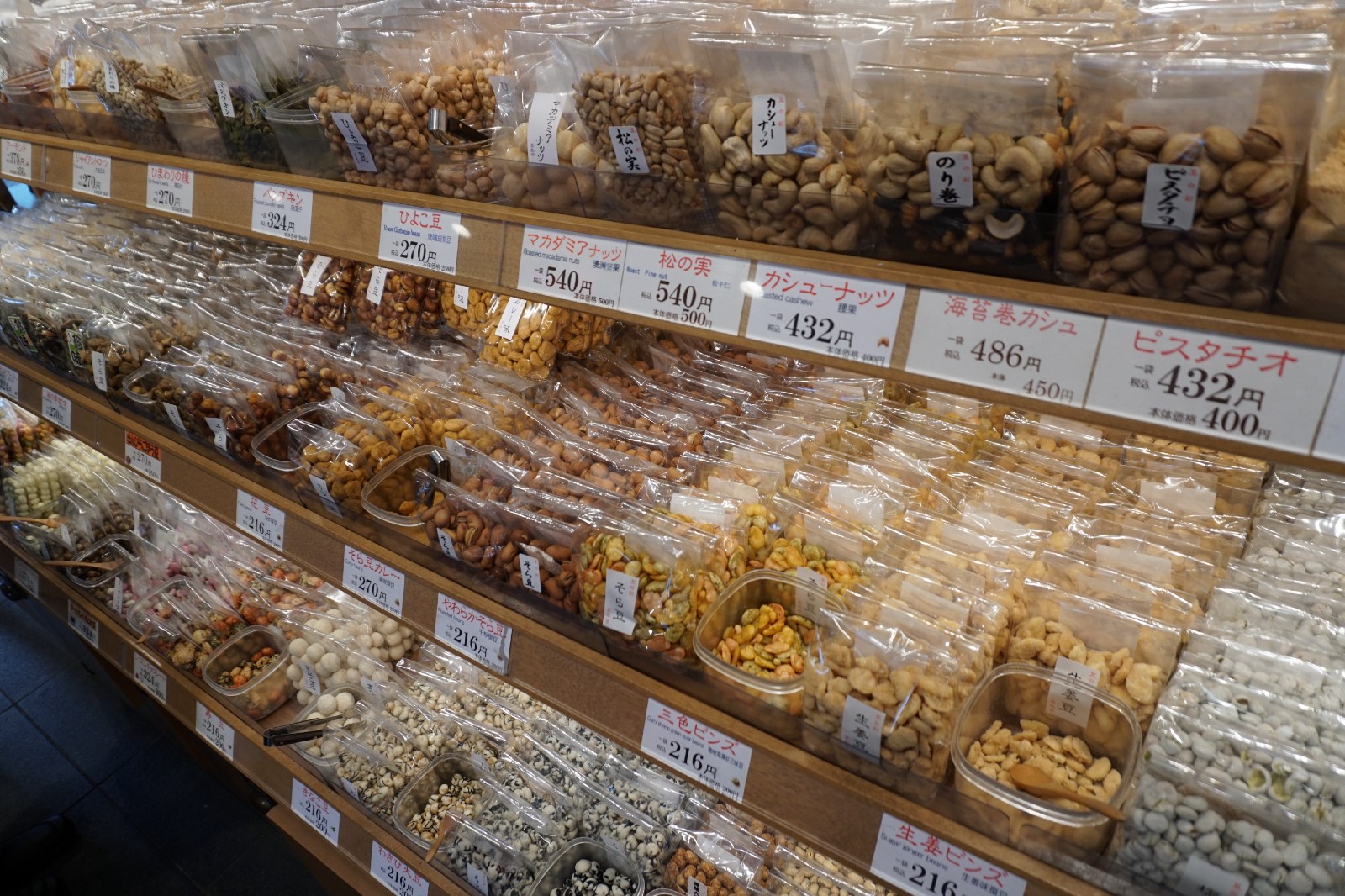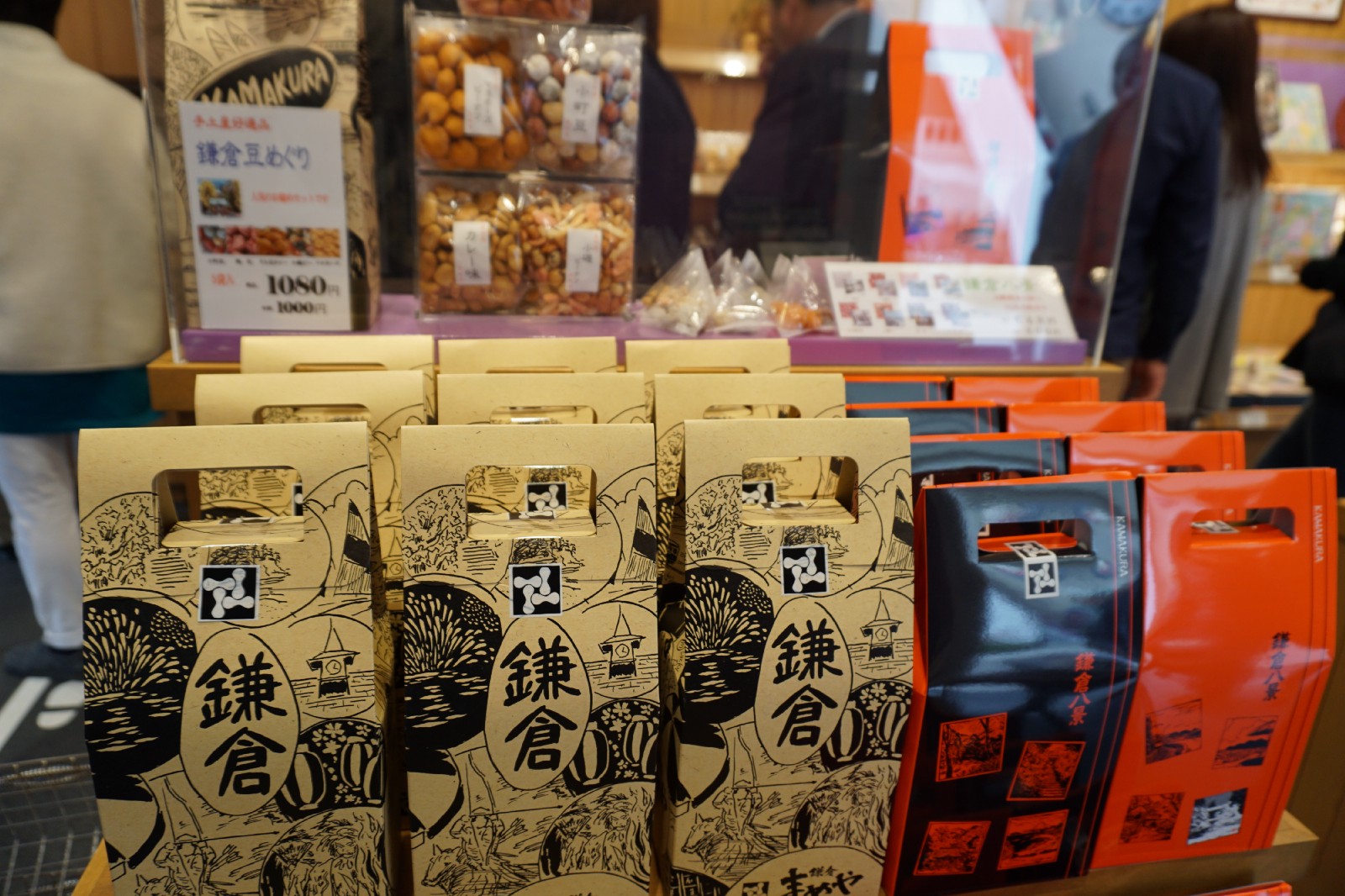 Kamakura Mameya is a long established bean snack store in Kamakura, offering over 50 kinds of flavoured snacks from sweet to savory ones. Most of snacks are available to taste so pick your favourite 😉
Price: 378 yen~
6. Ogawaken Raisinwich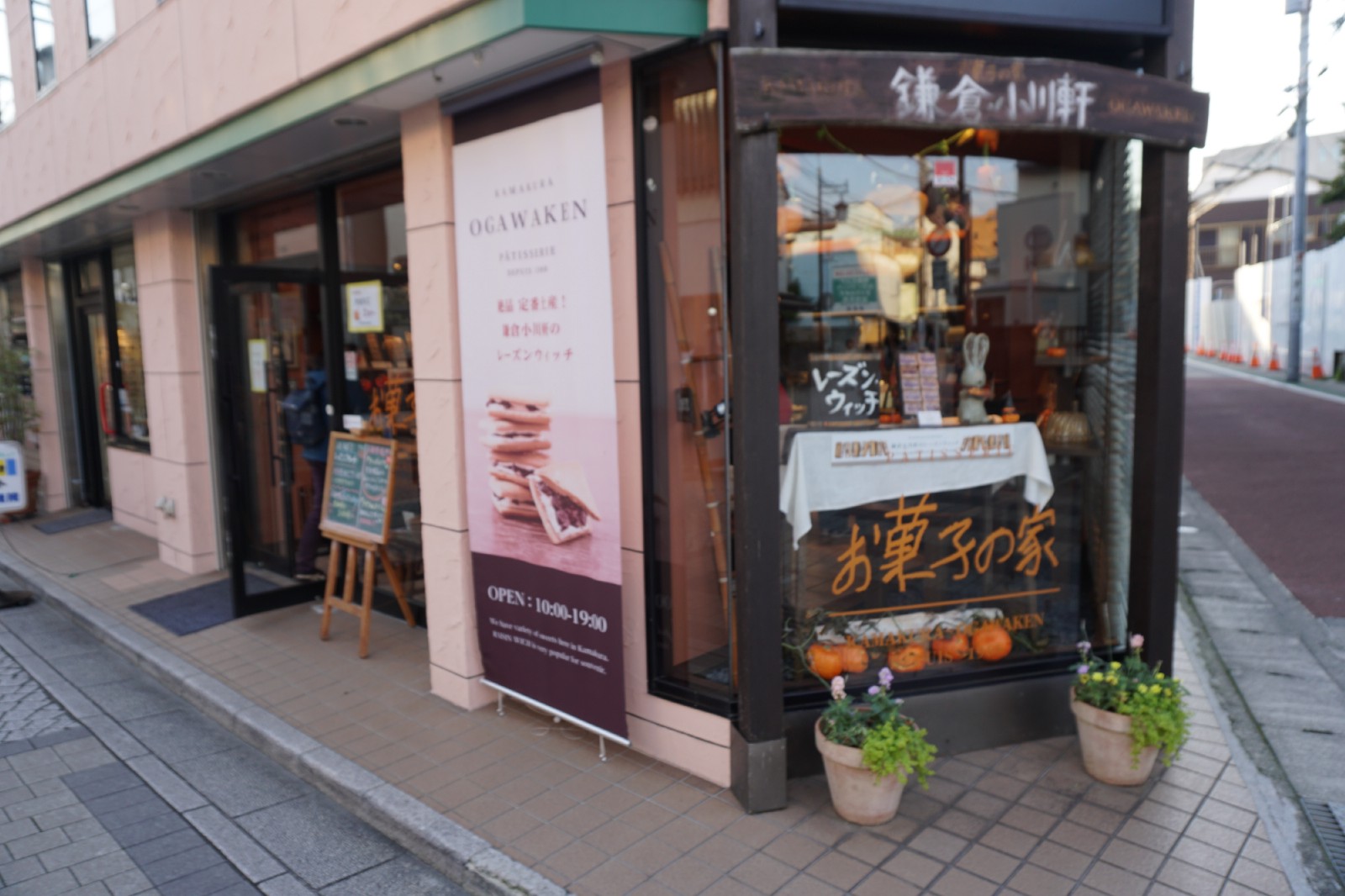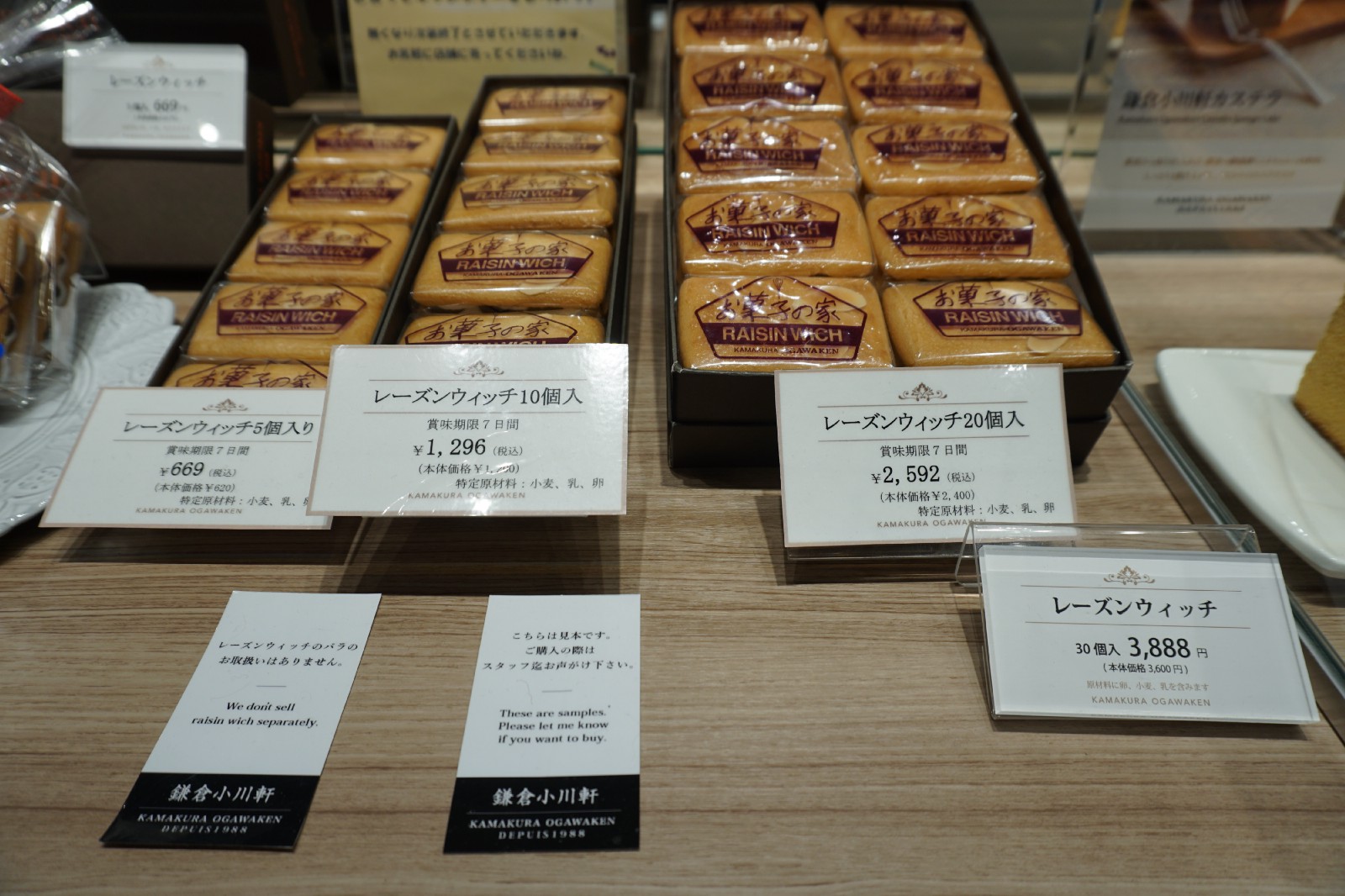 Raisinwich is a long-time beloved treat which rum raisins and rich cream are sandwiched by two butter cookies. It's simply delightful!
Price: 1,296 yen (10 pc)/2,592 yen (20 pc)/3,888 yen (30 pc)
7. Kamakura Goro Hangetsu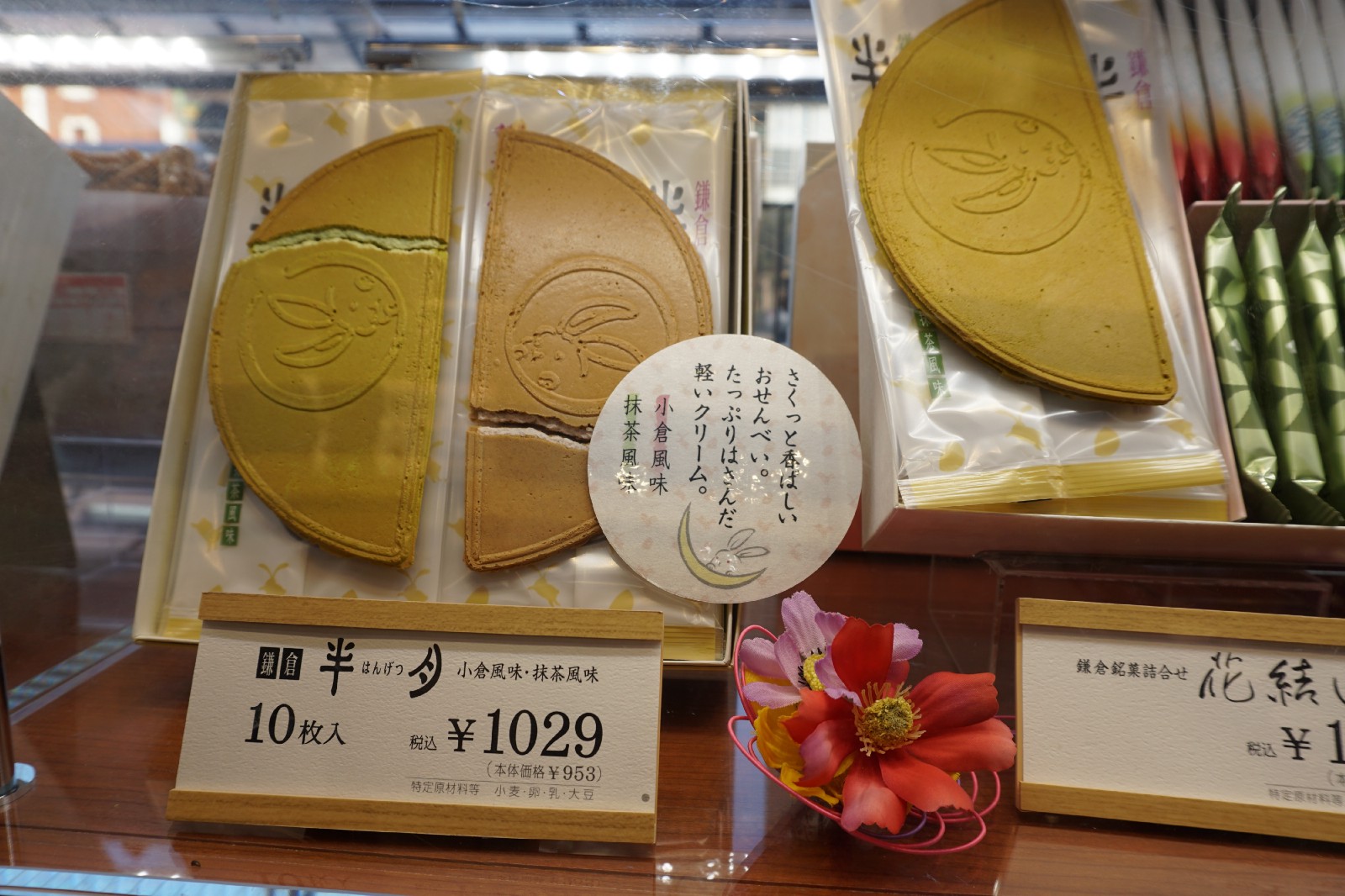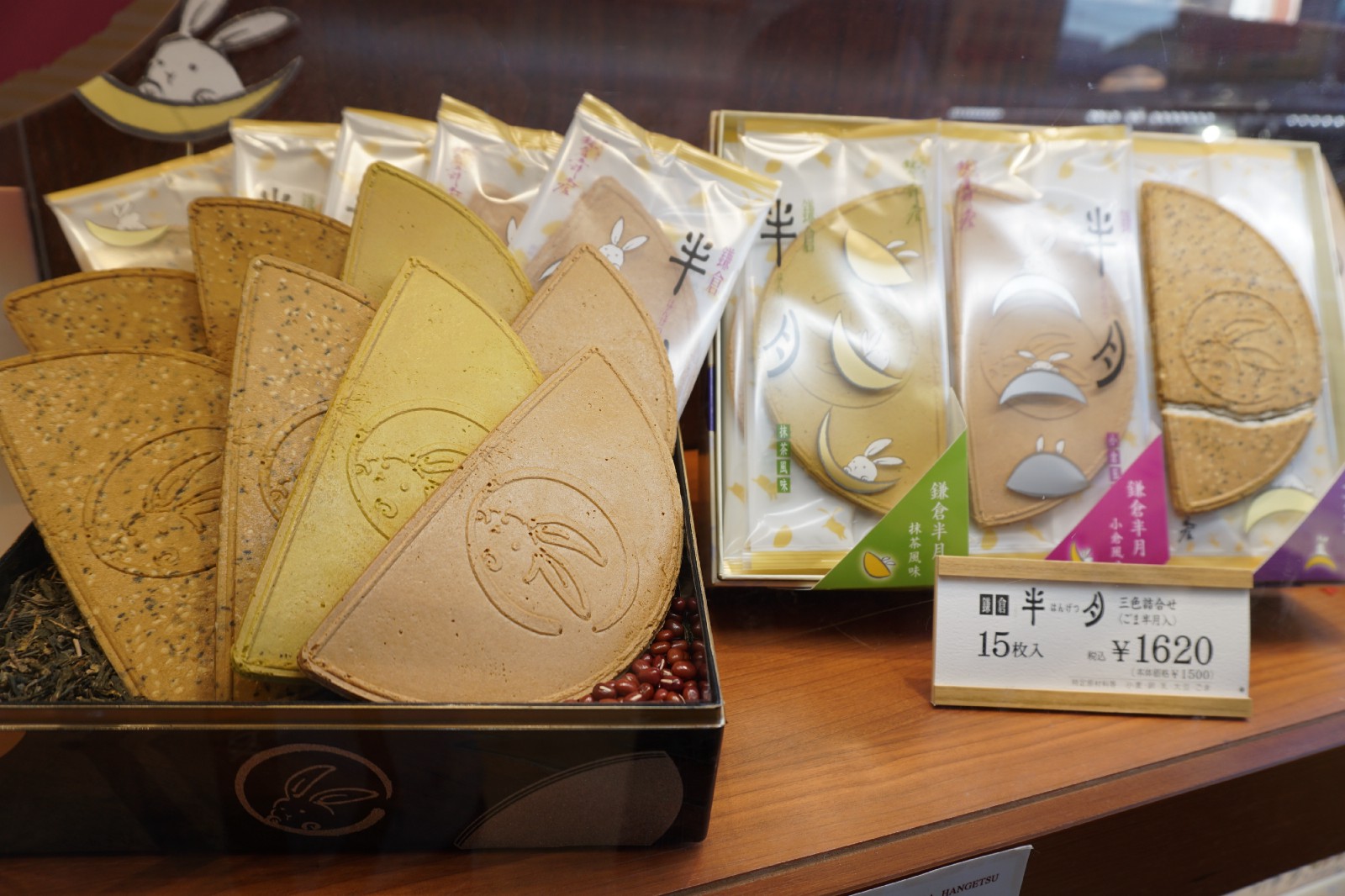 Kamakura Goro is an authentic Japanese confectionery, and Hangetsu is their best-selling sweets. Half moon shaped crunchy cookies are filled with matcha or red bean cream. Seasonal flavours are also available, occasionally.
Price: 617 yen (6pc)/ 1,029 yen (10 pc)
How did you like the list?? For more information about Kamakura City, please check out these articles, too!
▽Related Articles▽
▼Editor's Picks▼
---