7 Best Beaches in Izu Peninsula
Izu Peninsula in Shizuoka Prefecture is the best beach destination from Tokyo!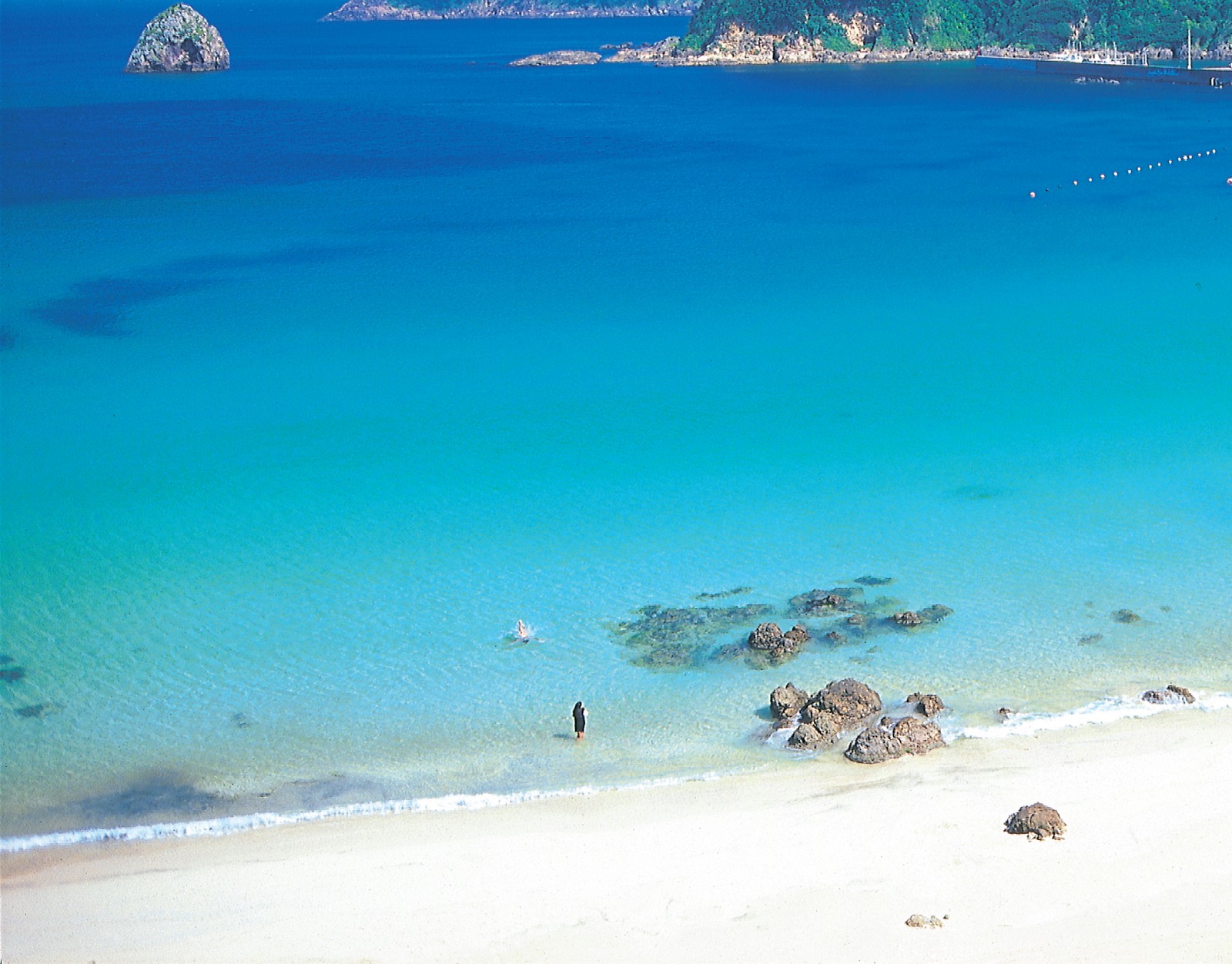 Izu Peninsula (伊豆半島) is a mountainous peninsula in Shizuoka Prefecture and situated approx 100km southwest of Tokyo. Izu Peninsula is a popular getaway among Tokyoites, offering an abundance of tourist attractions and natural treasures such as mountains, highlands, waterfall, hot springs, beaches and beautiful coastline. It's also a popular area for marine activities such as diving, snorkelling and fishing.
While Izu Peninsula is enjoyable all year around, my personal recommendation is to visit there during summer to enjoy their stunning beaches. If you are looking for a summer getaway from Tokyo and around, Izu Peninsula could be a perfect choice. Beach hopping could be an ideal thing to do in Izu Peninsula as some beaches are located pretty close to each other and there are some buses running by the coastline if you are not self-driving. In this article, I would like to introduce some of the best beaches in Izu Peninsula. I have been all of them and they are actually my favourite beaches in Japan! So let's check them out 🙂
1. Shirahama Beach (白浜海岸)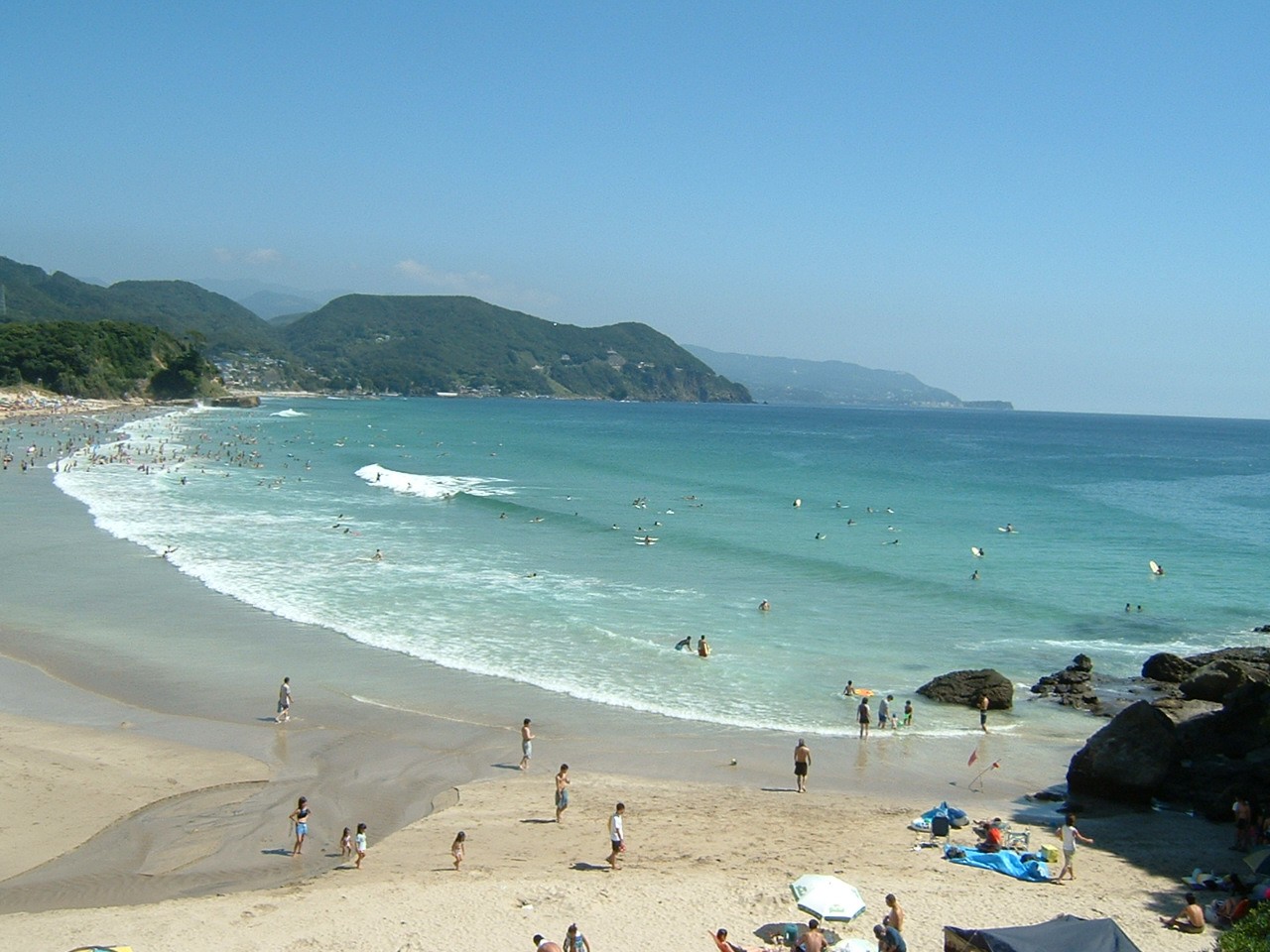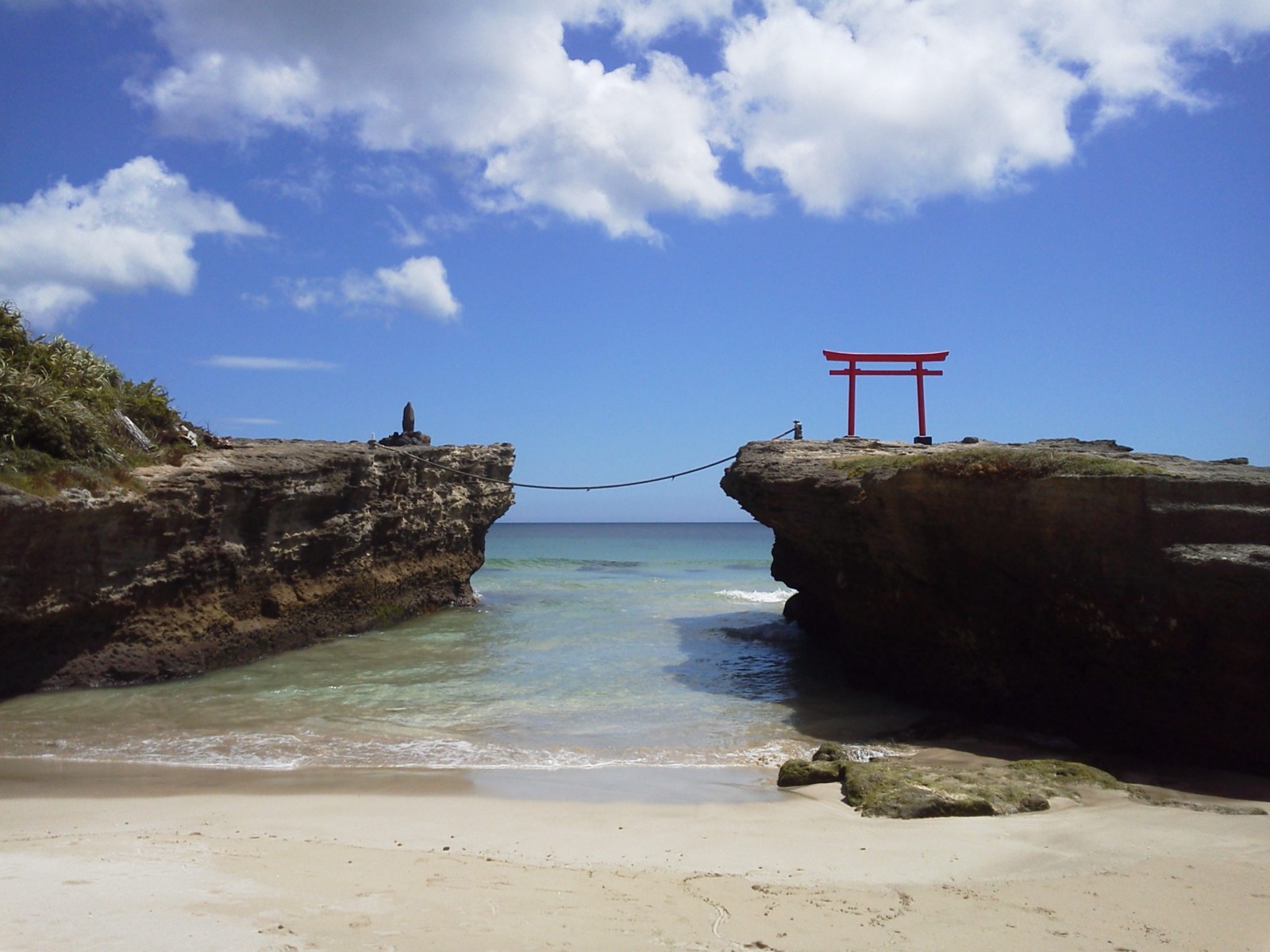 Shirahama Beach is the most popular and the busiest beach in Izu Peninsula. It's situated in Shimoda at southern part of the peninsula and can be accessed by bus from Izukyu Shimoda Station. The 800m long Shirahama Beach is known for its white sand and crystal clear water. It has a small shinto torii gates on the beach which creates a stunning scenery. During the summer season, there are many shops around the beach where you can get food, drinks and beach items.
2. Sotoura Beach (外浦海岸)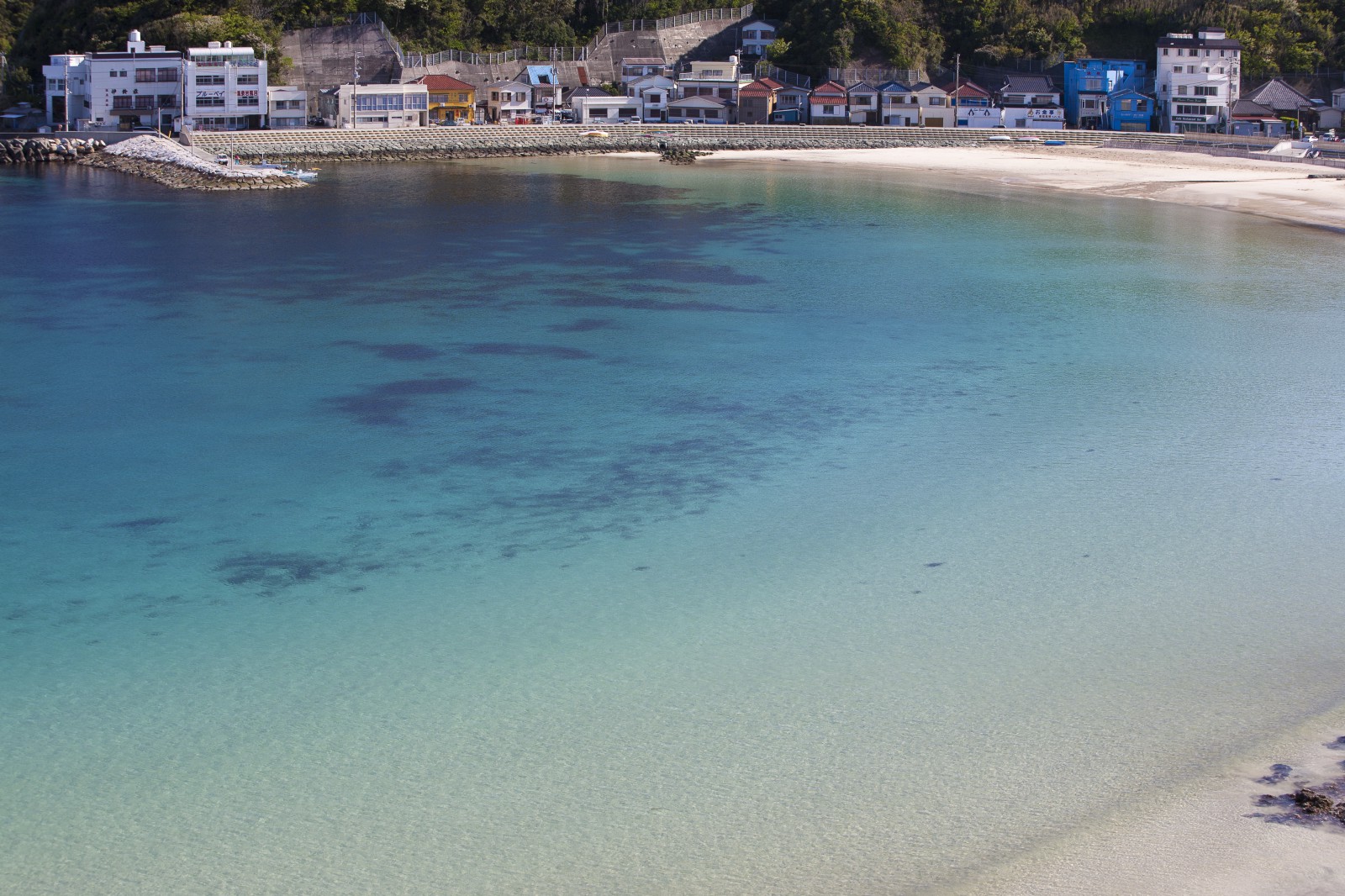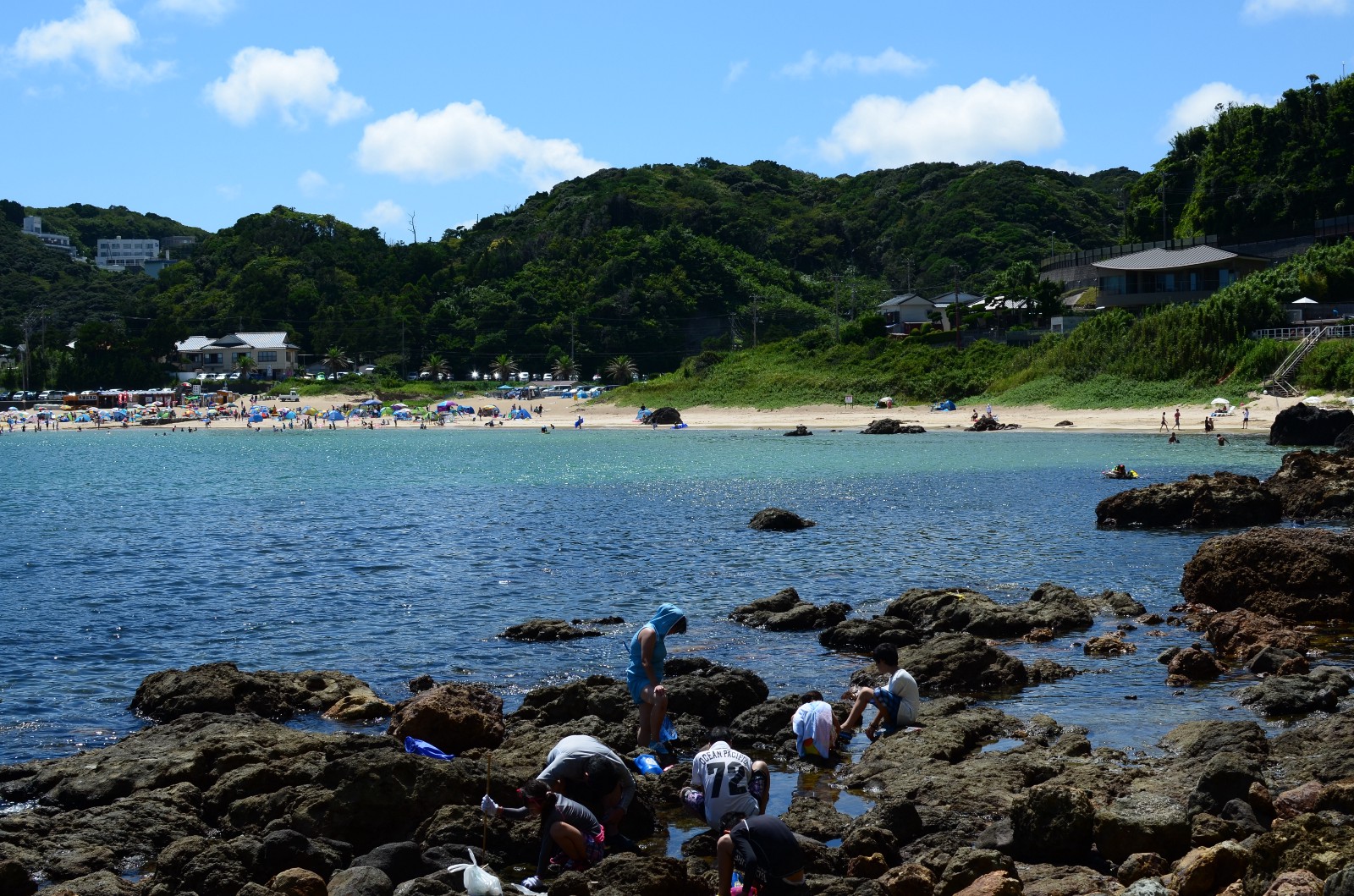 Sotoura Beach can be accessed within 10 mins drive from Shirahama Beach to down south. It's smaller and more relaxed comparing to Shirahama Beach, and is recommended for families or those who want to chill and feel the nature. This creek beach is calm and has a rocky shore where kids enjoy exploring nature and wildlife such as small fish and crabs.
3. Iritahama Beach (入田浜)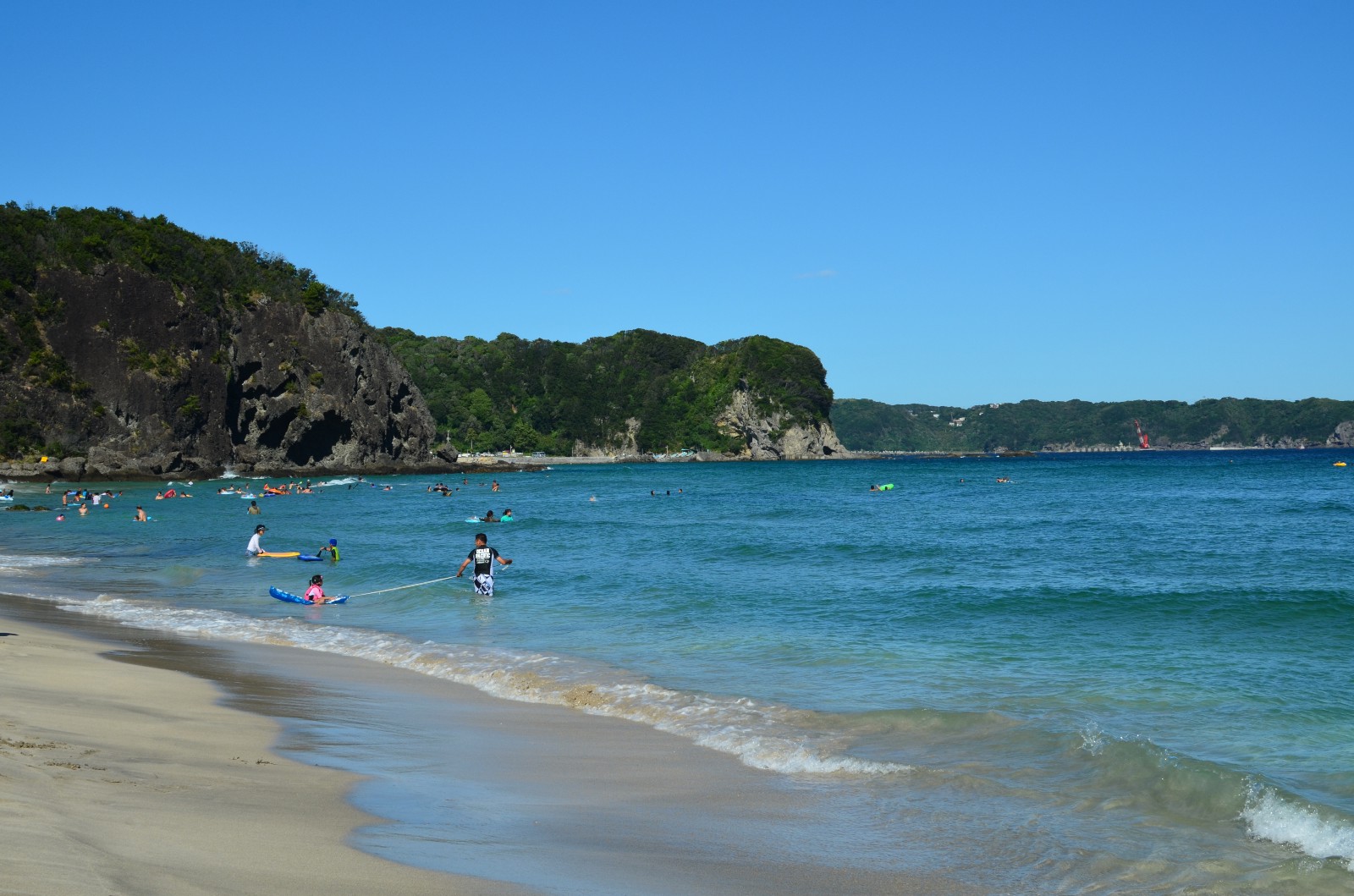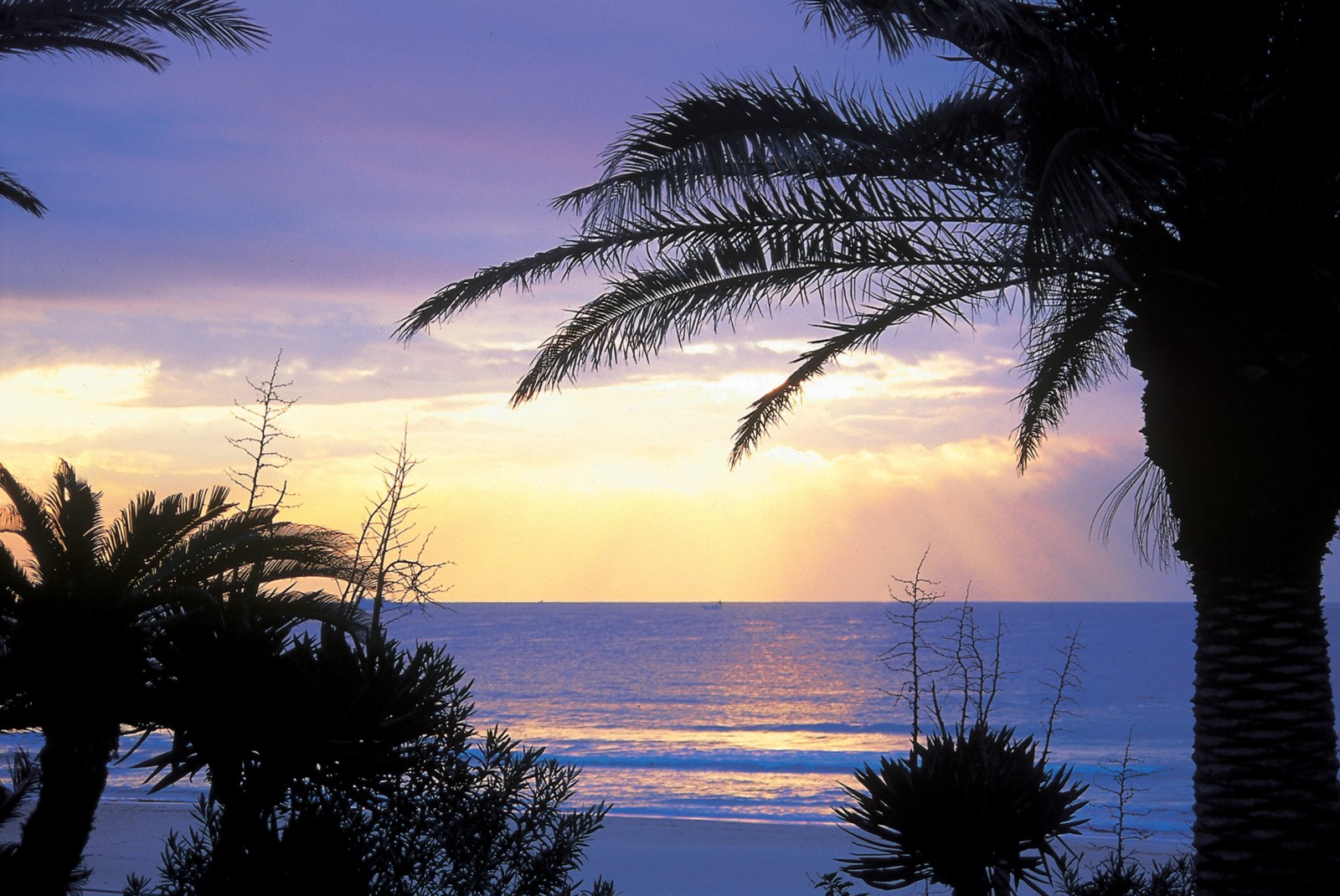 Iritahama is situated south of Sotoura Beach, approx 20 mins driving. Iritahama is a true hidden gem with a chilled atmosphere and the beautiful landscape. The transparency of the sea water in this beach has been ranked as one of the best in Japan. There are some resort hotels around the beach where you can enjoy short access to the beach or some offers a stunning beach view from the rooms.
4. Norihama Beach (乗浜海岸)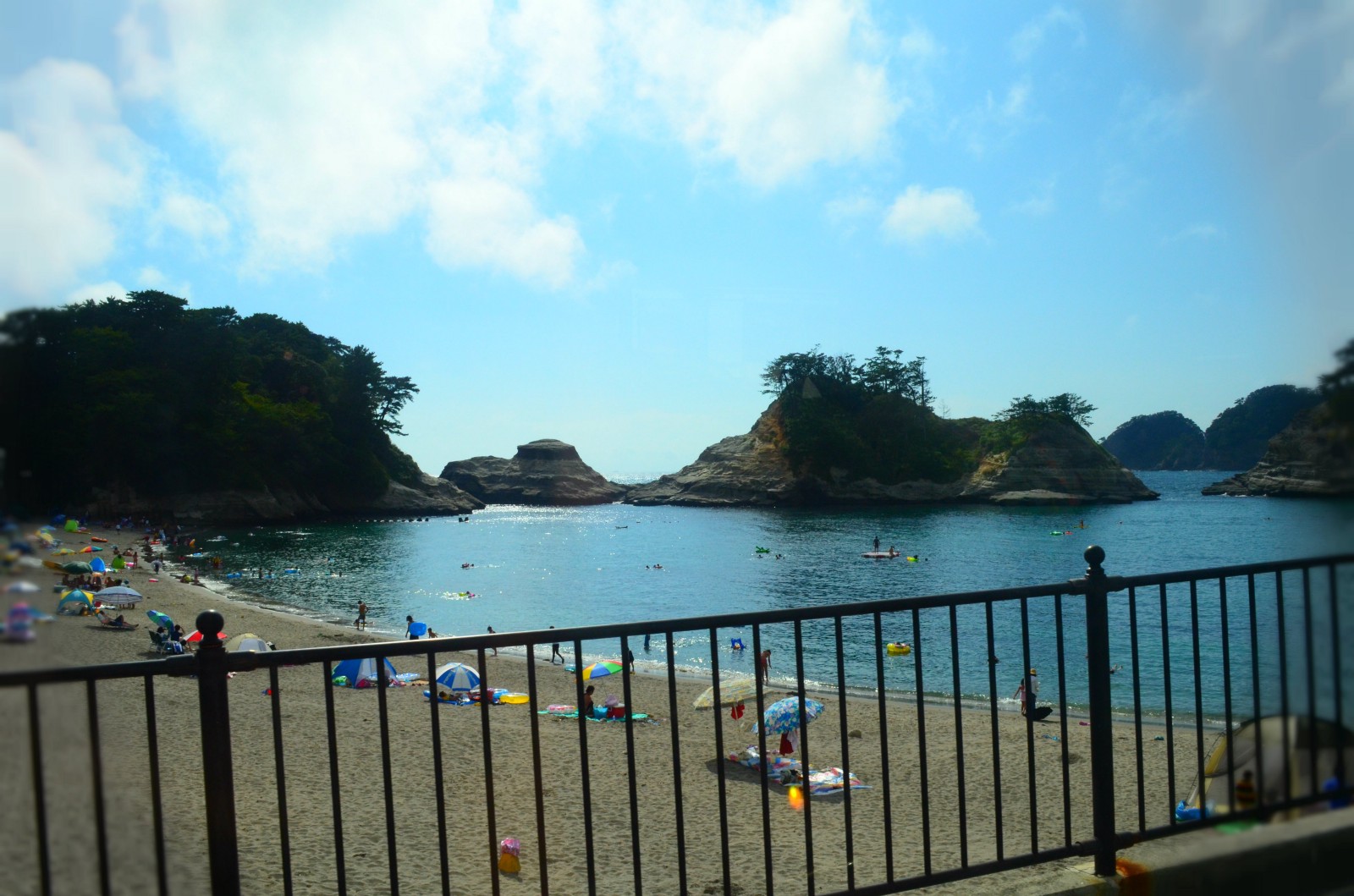 Norihama Beach is a small sandy beach located in Kamo District in West Coast of Izu Peninsula. The west part of Izu Peninsula consists of lots of small islets which create amazing landscapes and many of them can be enjoyed from the beach. Norihama Beach offers a peaceful atmosphere with a stunning view of Dogashima with rock formations.
5. Dogashima (堂ヶ島)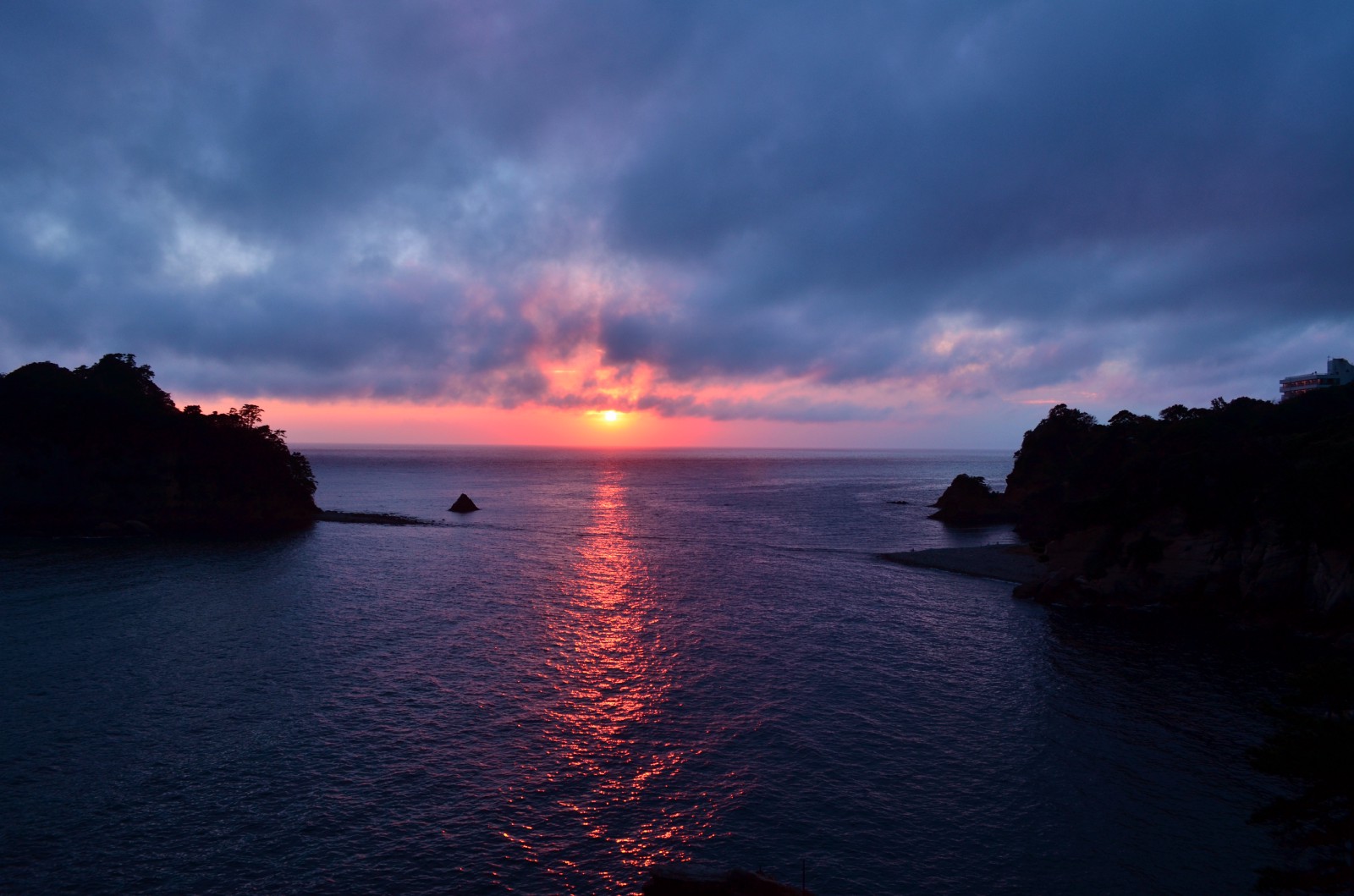 This one is more scenic spot than beach, but definitely worth visiting. Within 10 mins walk from Norihama Beach to up north, Dogashima is a spectacular scenic point known for "tombolo". It's a sandbar which appear only twice a day when it's low tide. It's also a great spot for watching sunset. Dogashima is a popular area for onsen and there are many hotels and ryokan inns where you can enjoy delicious seafood and astonishing view of the ocean from the room.
6. Ukishima Beach (浮島海岸)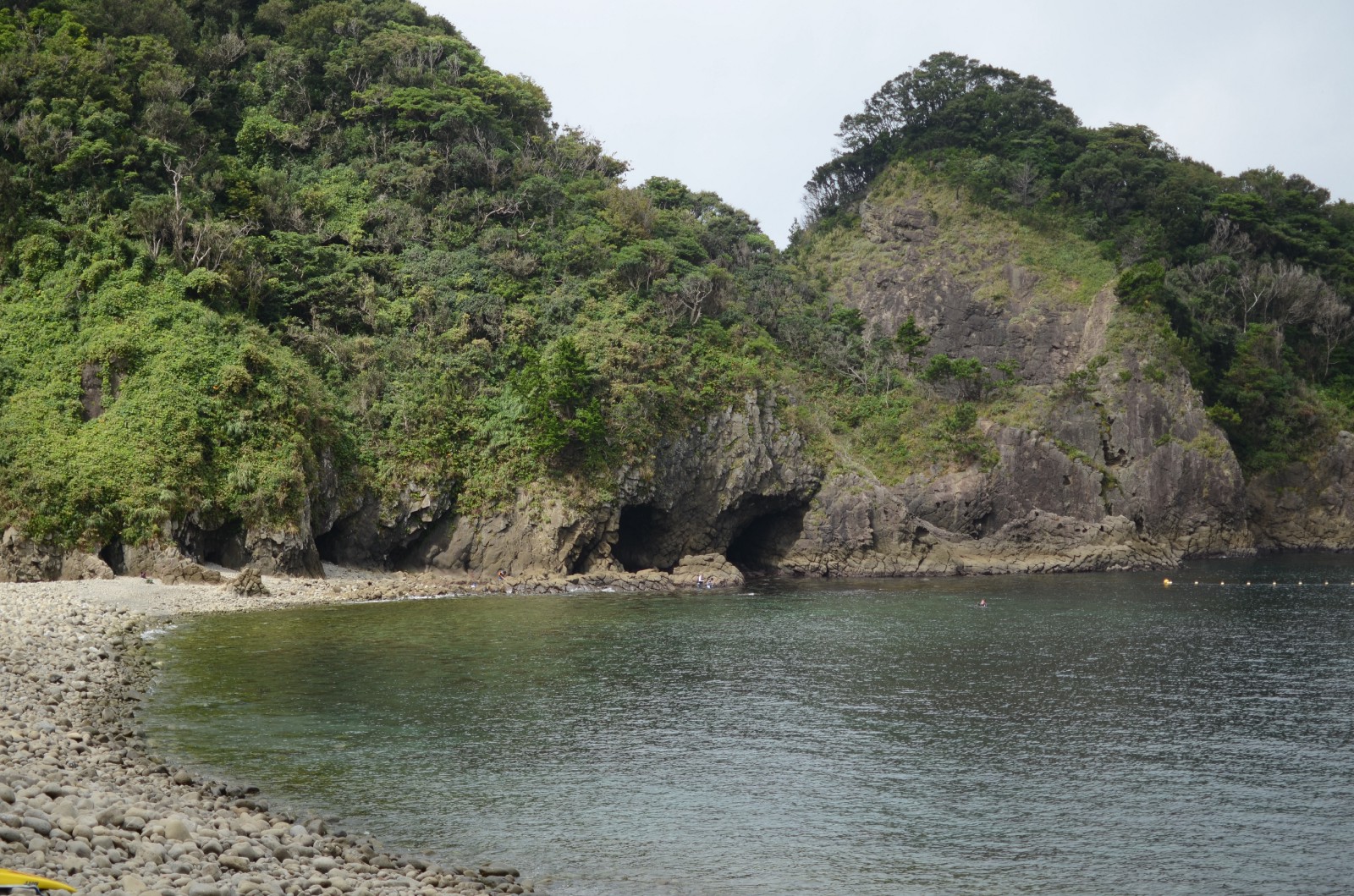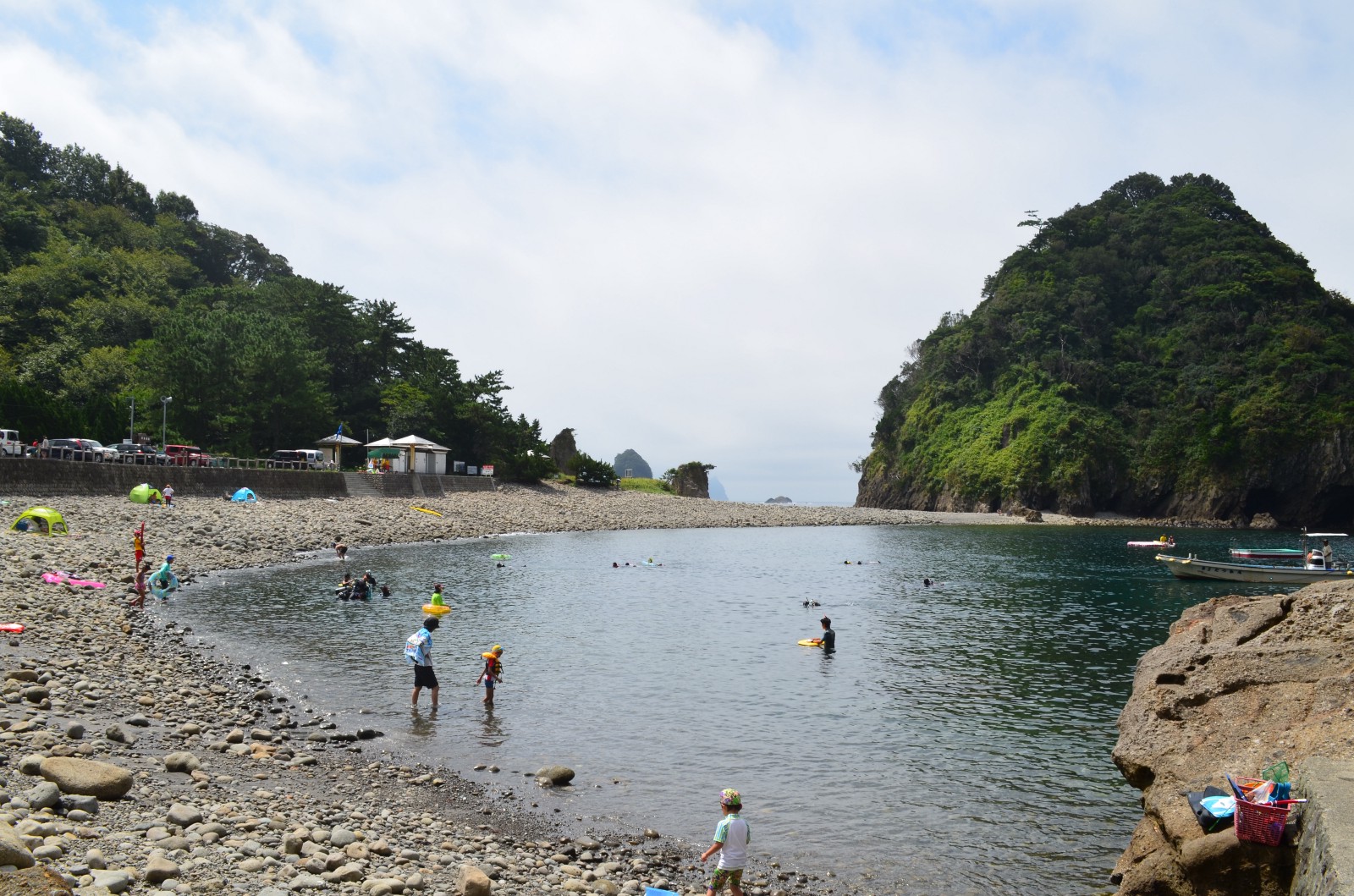 Approx 2 km up north from Dogashima area, Ukishima Beach is a small and calm rocky beach with crystal clear water with a total length of about 100m. It's a part of geopark of Izu Peninsula with an astonishing view of wild rock formations. It's also a popular spot for diving as the water has high transparency. There is a tide pool appearing when it's low tide where you can enjoy observing sea creatures.
7. Koganezaki Beach (黄金崎海水浴場)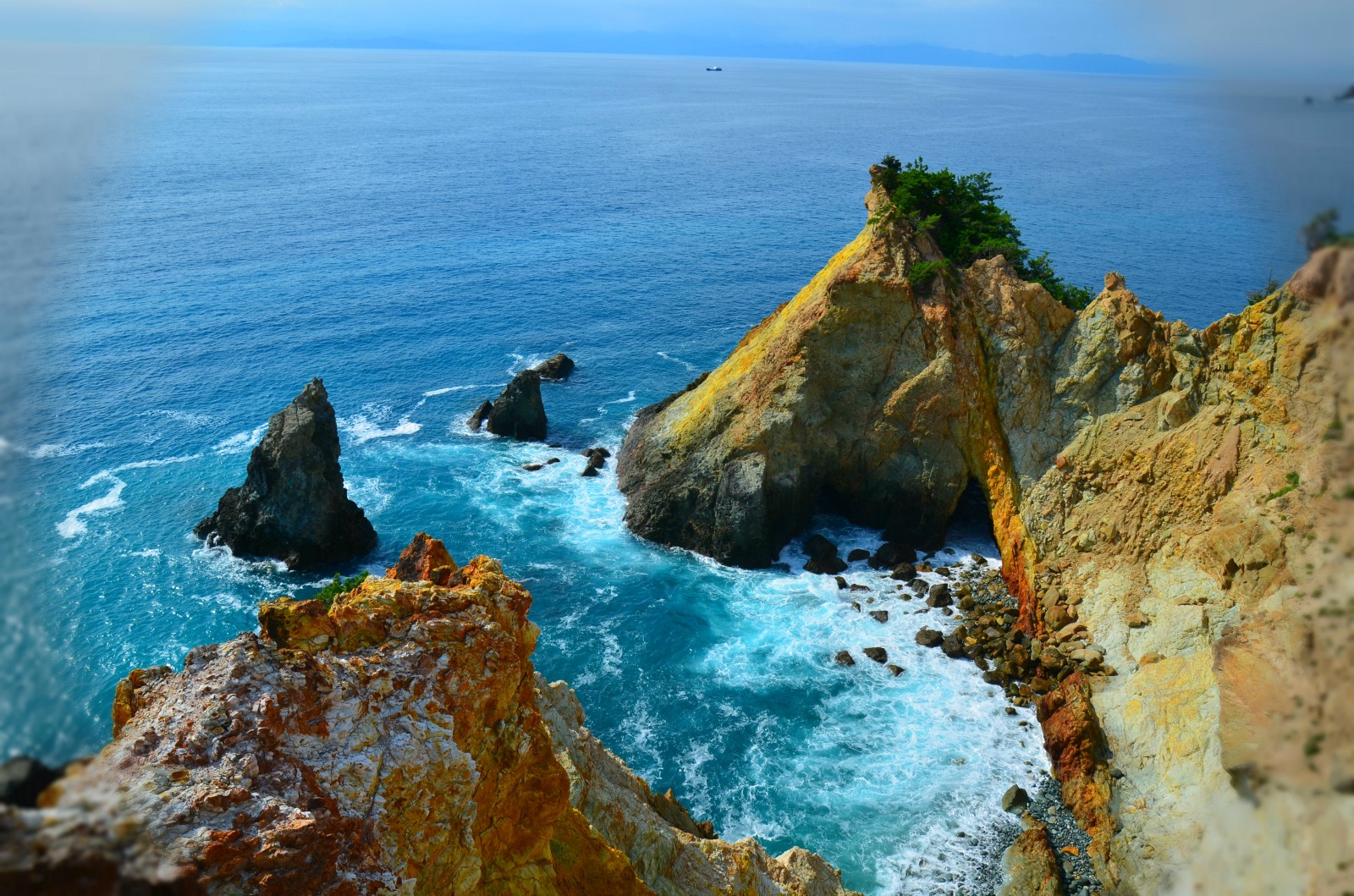 Koganezaki Beach is situated about 15 mins away from Ukishima Beach by car. The 100 meter long beach has a mix of rocks and sand with a scenic view of Koganezaki Cape and rock formations. It's a popular spot for diving and snorkelling, and there is a diving center right next to it. Near the beach, there is a famous scenic spot offering an astonishing view of Suruga Bay with a horse-shaped rock. It's one of the best spots to view sunset in Japan.
Hope you have enjoyed my beach hopping guide in Izu Peninsula!
All those spots are located in Izu peninsula which is easy to travel around by car. Yet, there are public bus service to each points which is not too bad if you do not have a car and are willing to travel by public transport. After playing hard on the beach, getting a sun tan and watching a beautiful sunset, I would recommend you to stay at one of Onsen Ryokans (traditional Japanese style hotels with hot spring) to soak up your body and be indulged with their delicious Japanese meal (especially fresh seafood from local)!!
If you are wondering what to do in Shizuoka, check this article below!
▶︎Best Things to Do in Shizuoka
Are you also looking for the things to do in the area near Izu?
▶︎Best Things to Do in Atami
↓↓↓For more articles about Japan, check these links!! ↓↓↓
▽ Related Articles ▽
▼ Editor's Picks ▼
---