5 Best Hamburg Steak Restaurants in Tokyo
Enjoy Wagyu-beef hamburg steak in Tokyo at an affordable rate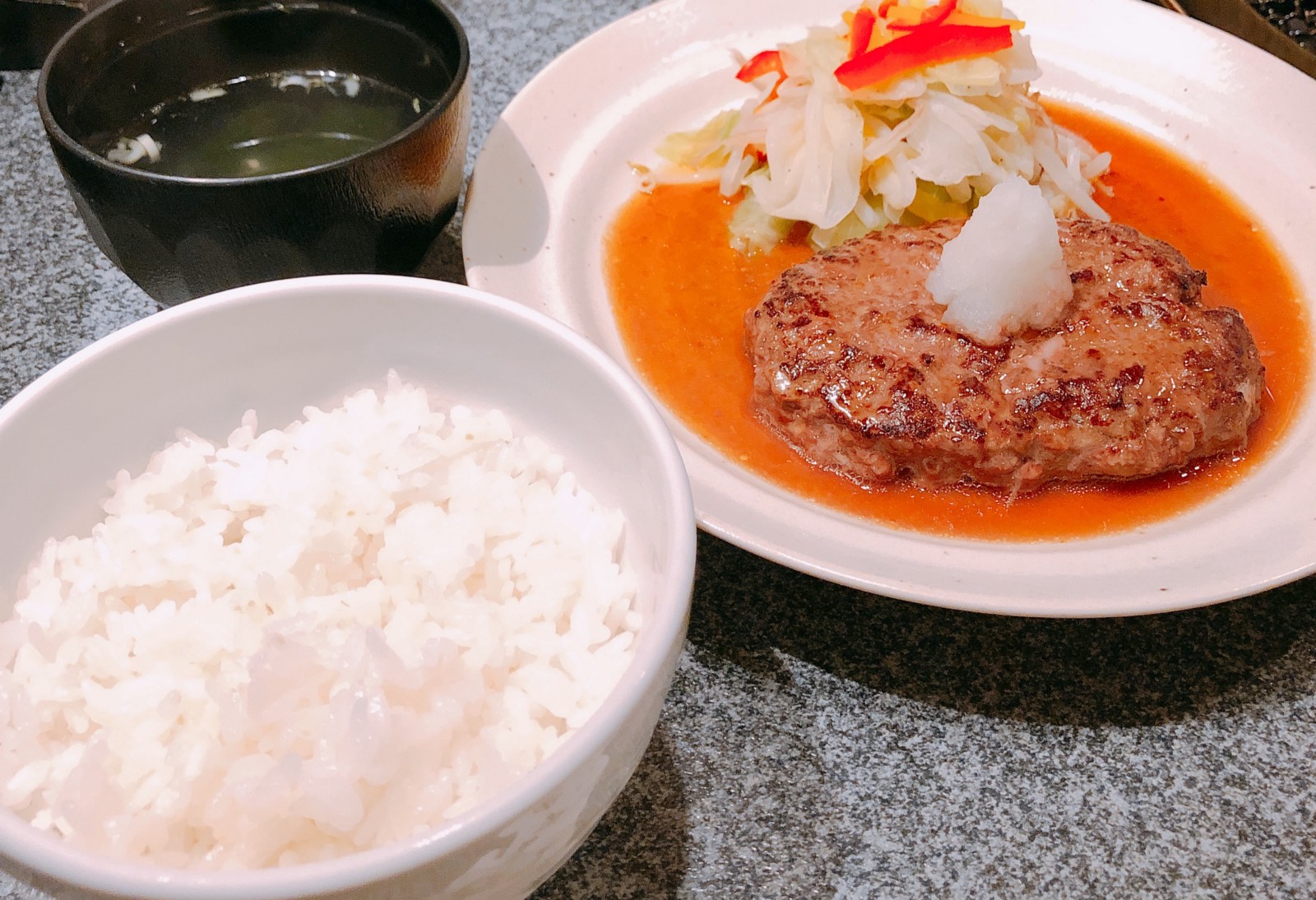 Have you heard Japanese unique food "hamburg steak", or can you imagine what it is like? Hamburg steak is one of the most popular dishes among Japanese people and is not familiar to you. It is not the same as hamburgers or steaks. Basically, hamburg steak is just the patty like a hamburger without bread, served on a hot plate like a steak. It's topped with the demiglace or Japanese style sauce, which goes much well with Japanese staple food rice.
There are various hamburg steak restaurants in Tokyo from casual diners with reasonable dishes to fine restaurants with famous brand beef including Matsusaka Beef. Here are 5 best hamburg steak restaurants in Tokyo where you can have a new food experience.
1. Matsusaka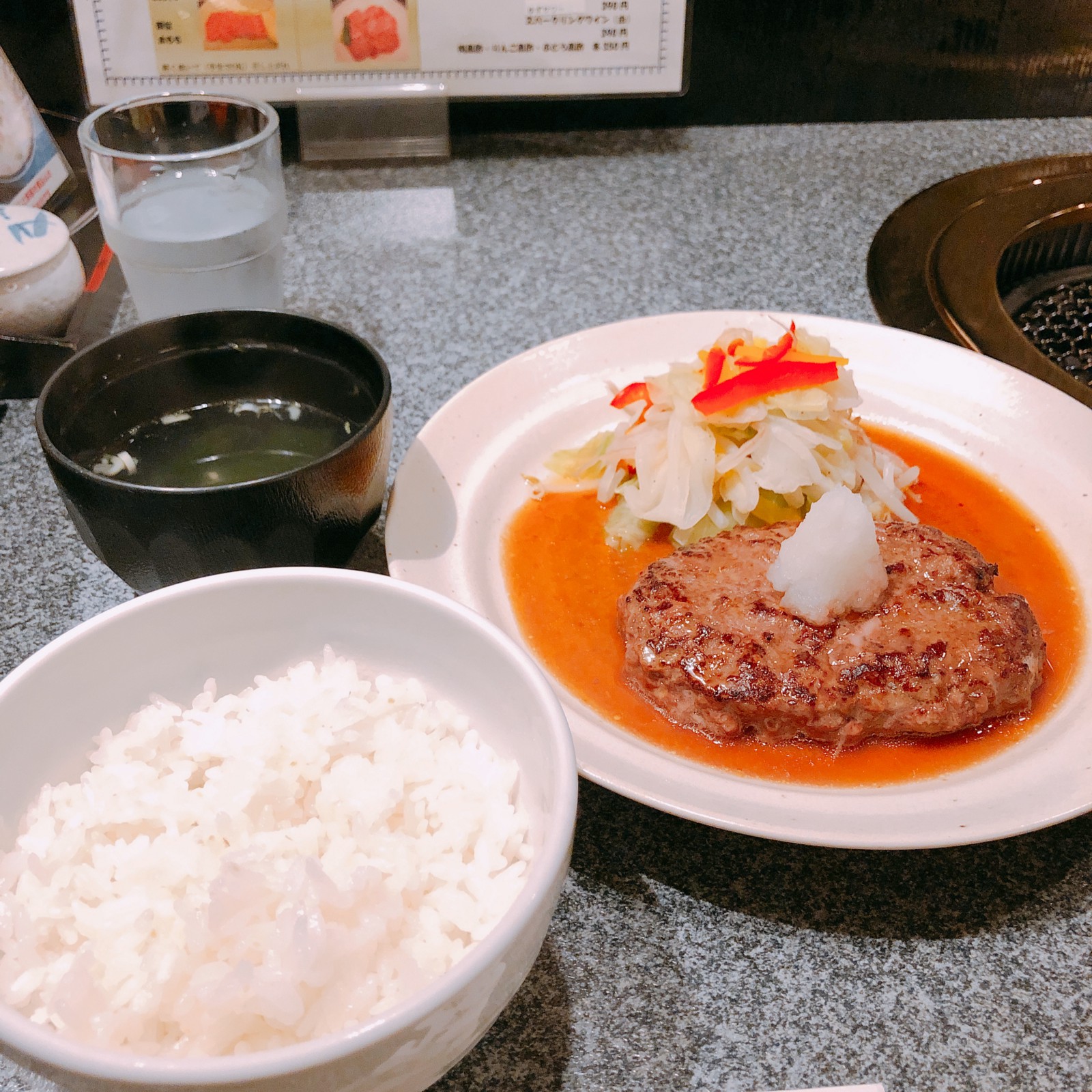 Matsusaka (松阪) is a hidden gem of a Wagyu beef restaurant in Ginza, located in a basement of an old building. It has served one of the most popular and expensive Wagyu beef brand Matsusaka Beef for over 20 years. The friendly chef of Matsusaka buys whole a Matsusaka Beef and offers various dishes cooked with all the parts.
Mainly, they are served in Yakiniku (Japanese style BBQ) style, but Matsusaka's hamburg steak is also recommended at lunch time. Just succulent and its juice fills your mouth after a bite. The hamburg steak is topped with grated radish and Japanese-tasted sauce. The hamburg steak set menu includes a salad as an appetizer, rice, miso soup and ice cream. You can hardly experience Matsusaka Beef hamburg steaks at that affordable rate.
The staff are really friendly to foreign visitors, and there are also English menus outside the restaurant. So that you can easily enter the Japanese restaurant. Both of hamburg steak and other dishes for lunch and more quality Yakiniku for dinner are worth visiting.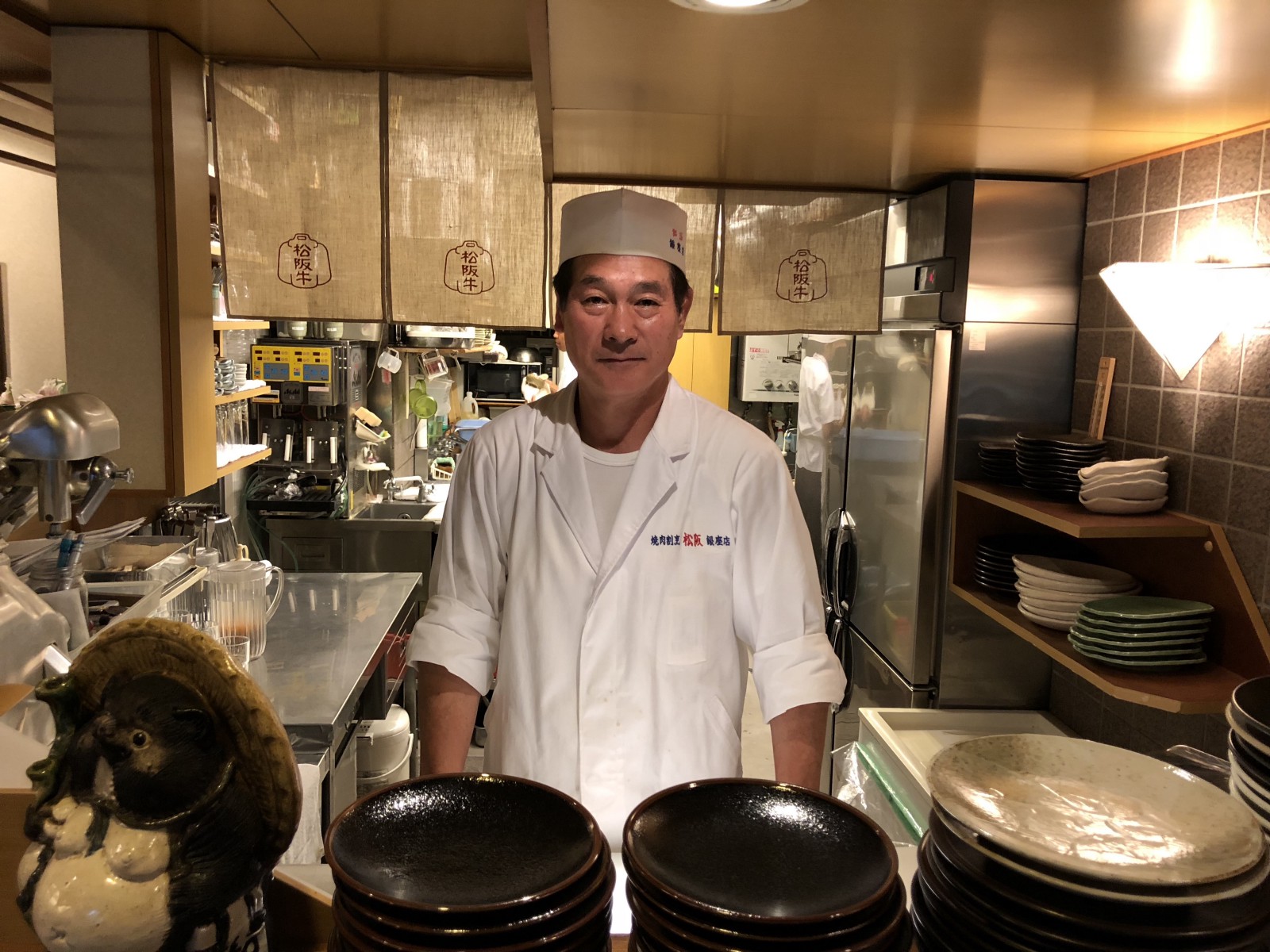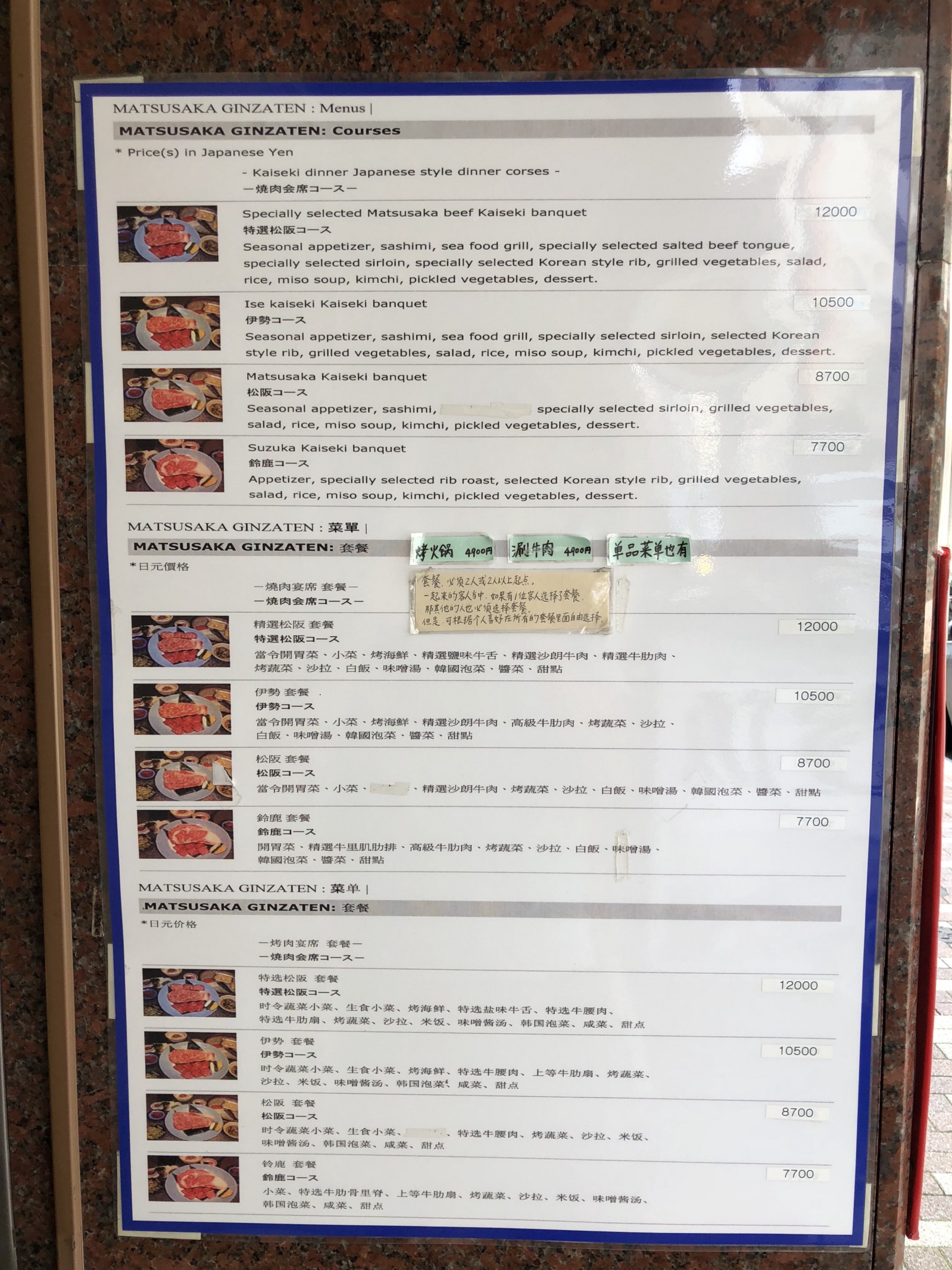 Yakiniku Kappo Matsusaka (Ginza)
Access: 2 mins walk from Ginza Station (銀座駅)
Hours (Lunch): 11:30–14:00(Weekday Only)
Hours (Dinner): 17:00–22:30 (Weekday)/17:00–21:30 (Saturday)
Close: Sunday & Holiday & the 1st and 2nd Saturday of the month
Budget (Lunch): JPY1,000–2,000
Budget (Dinner): JPY10,000–15,000
2. GOLD RU$H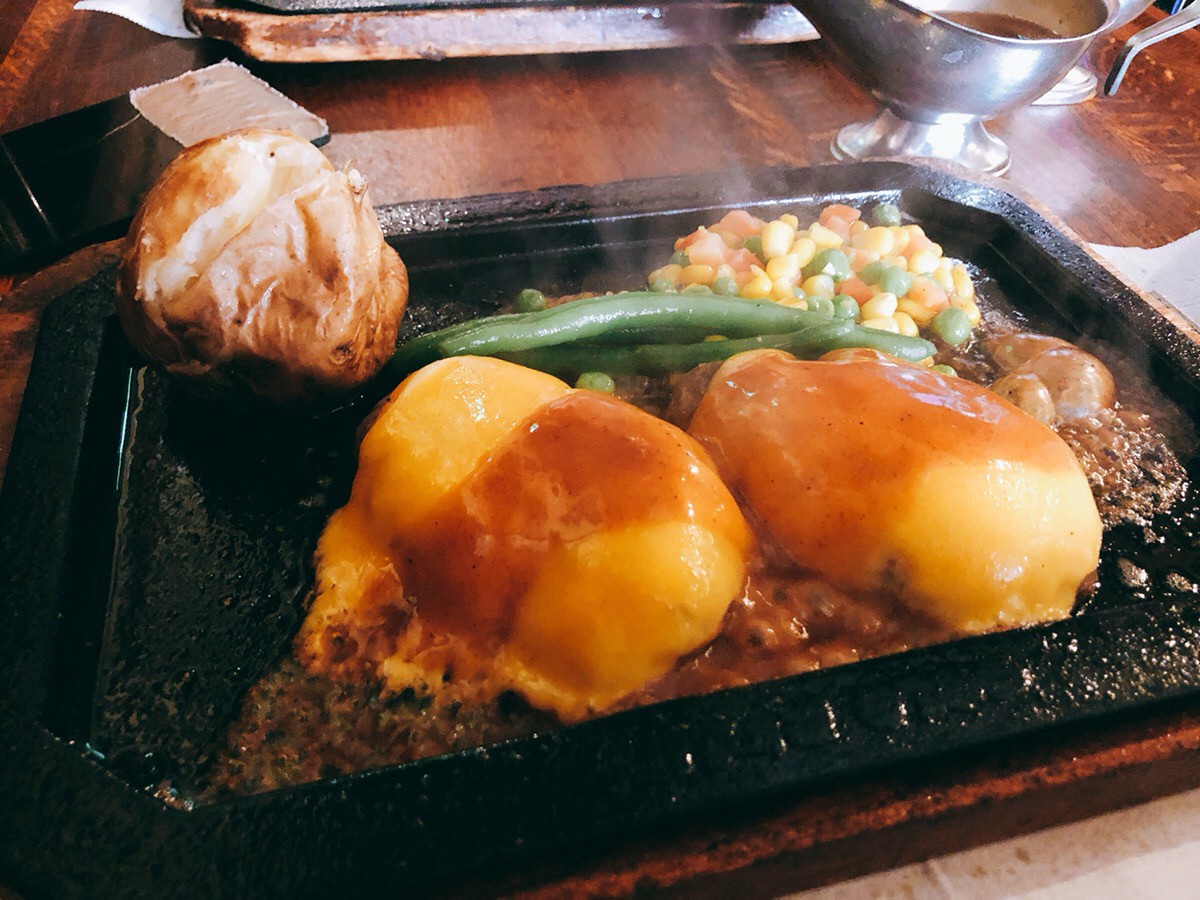 Gold Rush is one of the most popular hamburg steak restaurants in Shibuya, Tokyo. In 1980, the first Gold Rush store was opened at Shibuya by the owner whose grand parents had emigrated to the United States. The ambiance of the restaurant is inspired by the period of the California Gold Rush as its name.
Gold Rush offers 100% American-beef hamburg steaks made with over 10 kinds of spices. Their hamburgs are served on the sizzling plate, and staff pour gravy on it. The gravy and oil might spit on you, block them with your napkin. Please be also noted to remove cell phones and valuables from the table. You can add various toppings on the hamburg steak, and a cheddar cheese is especially recommended since it is made for only Gold Rush. You don't need to hesitate to order a pound of the hamburg steak, which costs only less than 2,000 yen.
GOLD RU$H (Shibuya)
Access: 10 mins walk from Shibuya Station (渋谷駅)
Hours (Lunch): 11:30–16:00 (Weekday Only)
Hours (Dinner): 16:00–22:50 (Daily)
Budget: JPY1,000–2,000
3. Hamburg Will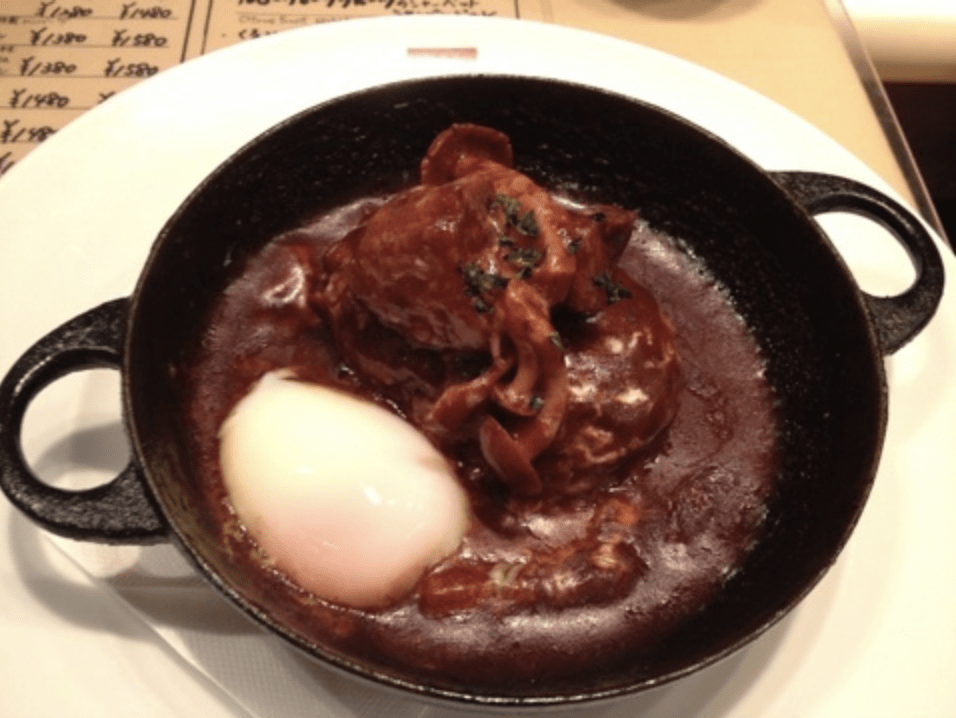 Hamburg Will, located next to the Tokyo's oasis Shinjuku Gyoen, is an unique hamburg steak restaurant. Most restaurants cook hamburg steaks with minced beef or mince mixed with beef and pork, but Hamburg Will uses 100% pork for them. It is a luxury brand pork produced in Iwate Prefecture named Iwachu Pork which smells better and tastes less sour than others. Its hamburg steak is made of four parts of pork: boston butt, back ribs, outside skirt and cheek.
The hamburg steak is succulent enough for its meat juice to fill your mouth after a bite. That is because they steam it on a griddle slowly and them roast it in the oven. You can choose your favorite patty out of six kinds of flavors including black pepper and foie gras. And they offer 3 sorts of sauces: demiglace, yuzu pepper and mustard cream. Let's experience the one and only hamburg steak.
Access: 1 min walk from Exit 1 of Shinjuku-gyoen Station (新宿御苑駅)
Hours (Lunch): 11:30-14:30 (Daily)
Hours (Dinner): 17:30-21:00 (Daily)
Budget (Lunch): JPY1,000–2,000
Budget (Dinner): JPY2,000–4,000
4. Meat Yazawa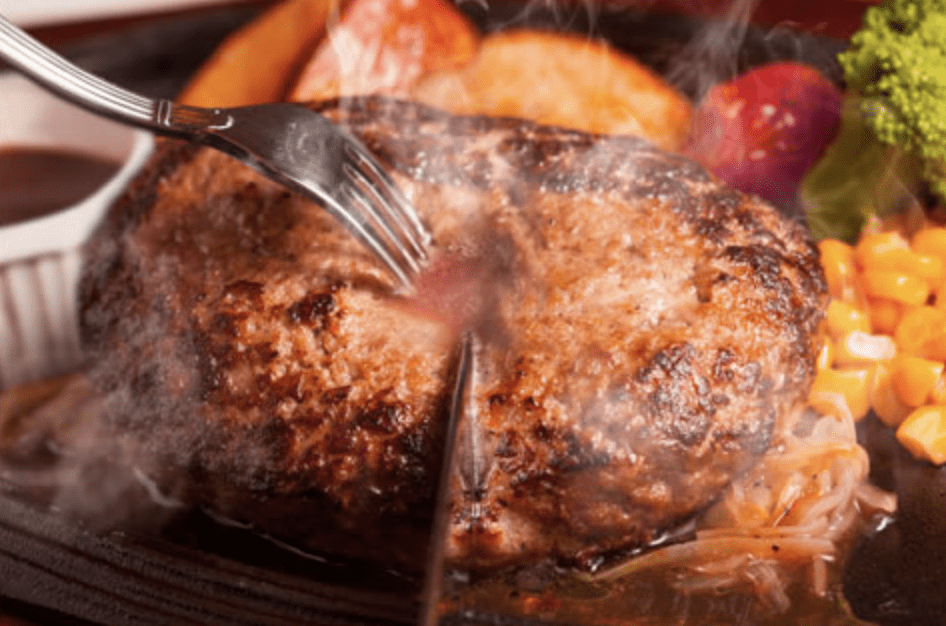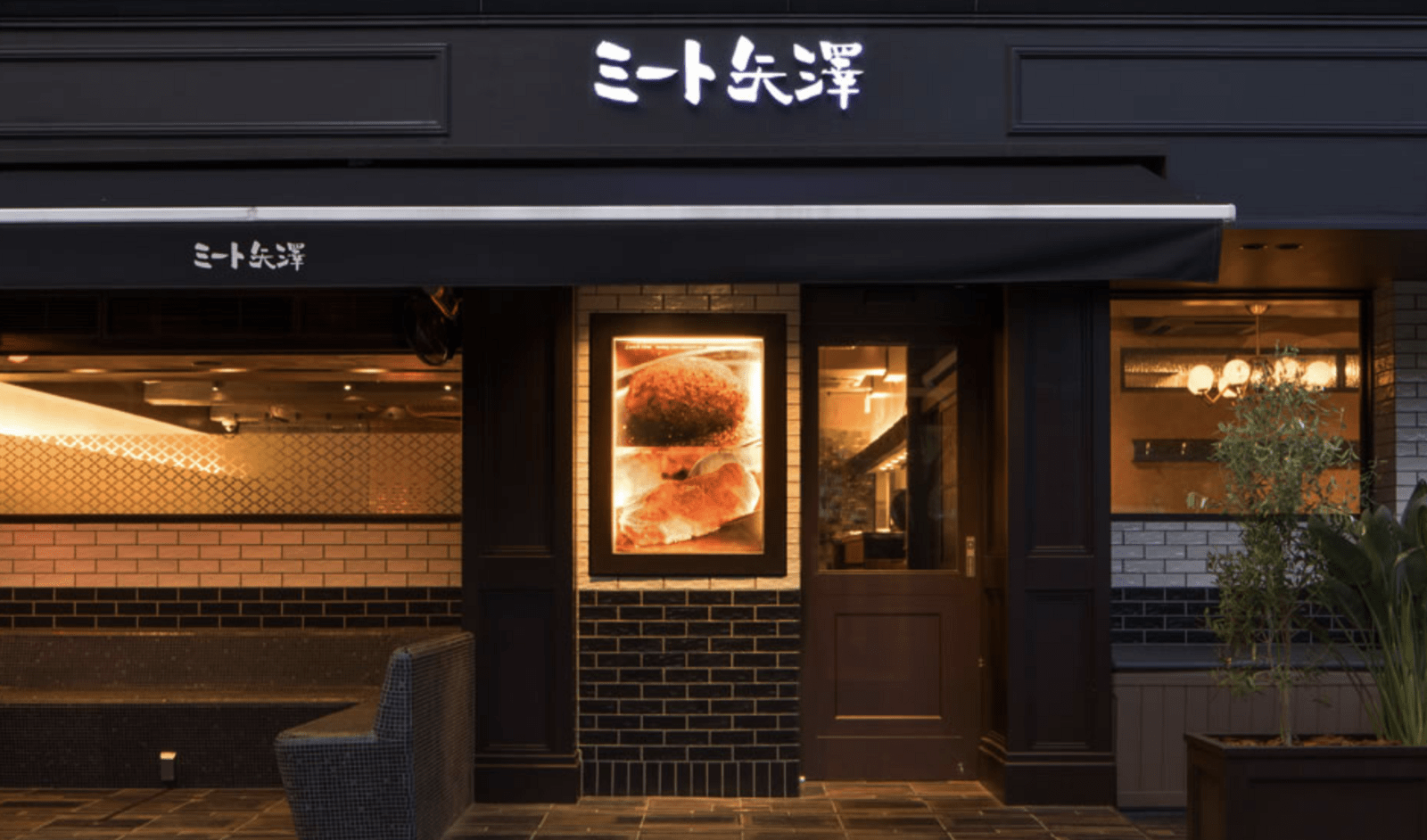 Meat Yazawa (ミート矢澤) is one of the most renowned steak & hamburg restaurants in Tokyo, precisely located in Gotanda. Its hamburg steak is made with the well-selected, top-grade Wagyu beef at a reasonable price. Why can they do that? Because Meat Yazawa is managed by a butcher shop specializing Wagyu beef. It buys each part of the beef from the best production areas all over Japan. The juicy hamburg gets more highlighted with a topped cheddar cheese
Lots of people make a line in front of the restaurant for the feast even on weekdays, however, it's worthy queuing! Meat Yazawa sells its hamburg and steak as bento lunch boxes at Daimaru Department Store Tokyo which is just next to Tokyo Station.
Meat Yazawa (Gotanda)
Access: 4mins walk from Gotanda Station (五反田駅)
Hours (Lunch): 11:05–15:00 (Weekday)/11:00–16:00 (Weekend and Holiday)
Hours (Dinner): 17:00–23:30 (Weekday)/16:00–23:30 (Weekend and Holiday)
Budget (Lunch): JPY1,000–2,000
Budget (Dinner): JPY2,000–3,000
5. Bikkuri Donkey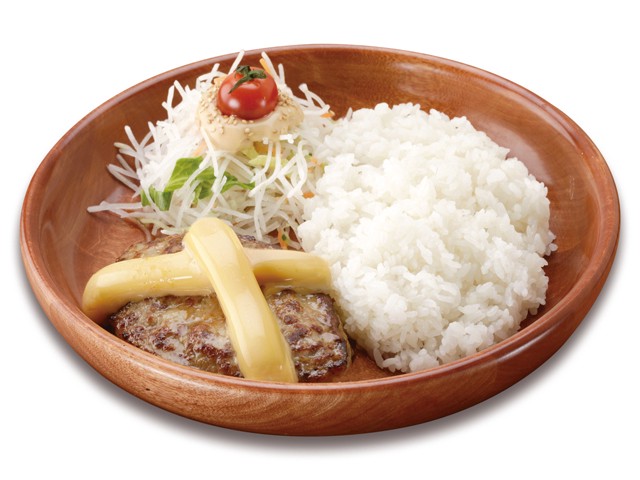 Bikkuri Donkey (びっくりドンキー) is one of the largest hamburg steak chain restaurants in Japan, opened in 1968. There are over 300 branches all around the country. Bikkuri Donkey provides various menus of hamburg steaks at an affordable price.
Their hamburg dishes are served on wooden plates which also include rice, salads and toppings such as cheese, curry and a sunny-side up. It is highly recommended to order the hamburg dish topped with a shiso leaf and grated radish and miso soup if you want to enjoy dining there in a Japanese style. The hamburg steak chain is also a good option for family visitors with children since it has many kiddie menus.
Bikkuri Donkey (Shinjuku Yasukunidori)
Access: 3 mins walk from Shinjuku-sanchome Station (新宿三丁目駅)
Hours: 10:00–28:00 (Daily)
Budget: JPY1,000–2,000
Hamburg steaks are really mouthwatering, isn't it? Try them if you feel bored of burgers. For more info about dining in Tokyo, check these articles below, too.
▽Related Articles▽
▼Editor's Picks▼
---