What to Buy at Mt Fuji
Must-Buy Mt Fuji Souvenirs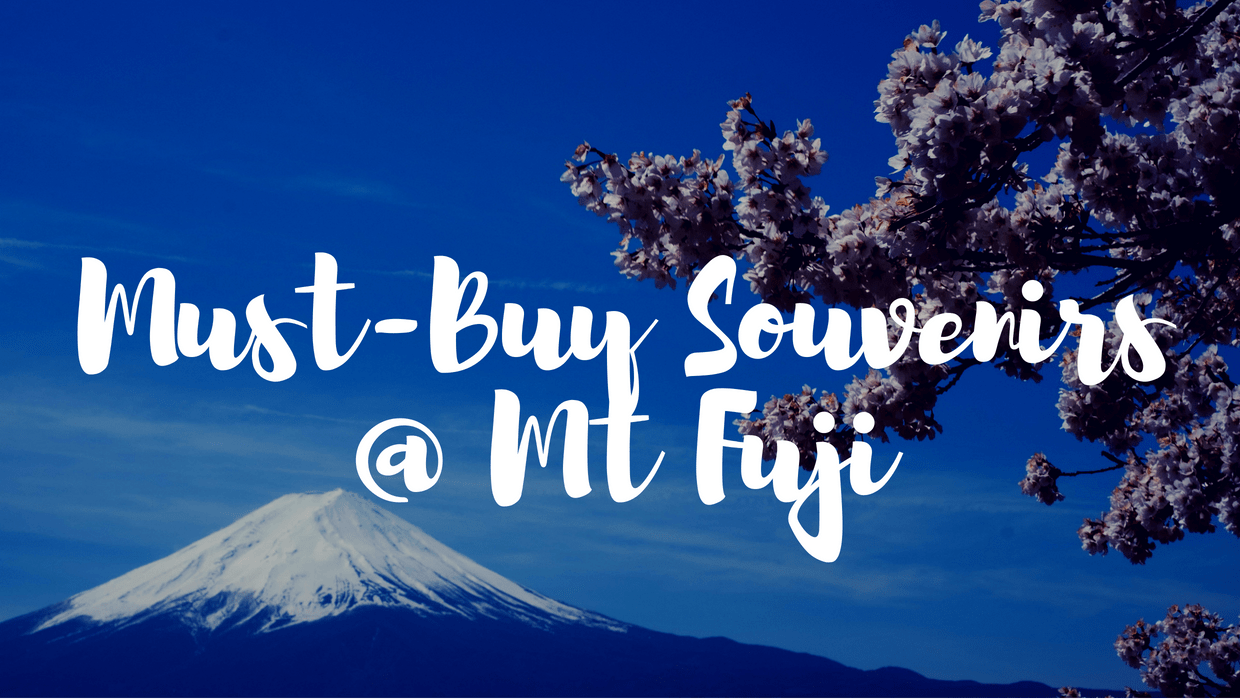 Mt Fuji and the surrounding areas such as Lake Kawaguchi, Chureito Pagoda and Fuji Q highland are one of the most popular tourist destinations in Japan. Numbers of limited souvenir items are sold near Mt Fuji, and visitors will surely enjoy shopping special products as much as sightseeing in this area! Today, I have listed some of best souvenirs to buy in Mt Fuji area. So let's check them out!
1. KitKat Mt Fuji Strawberry Cheesecake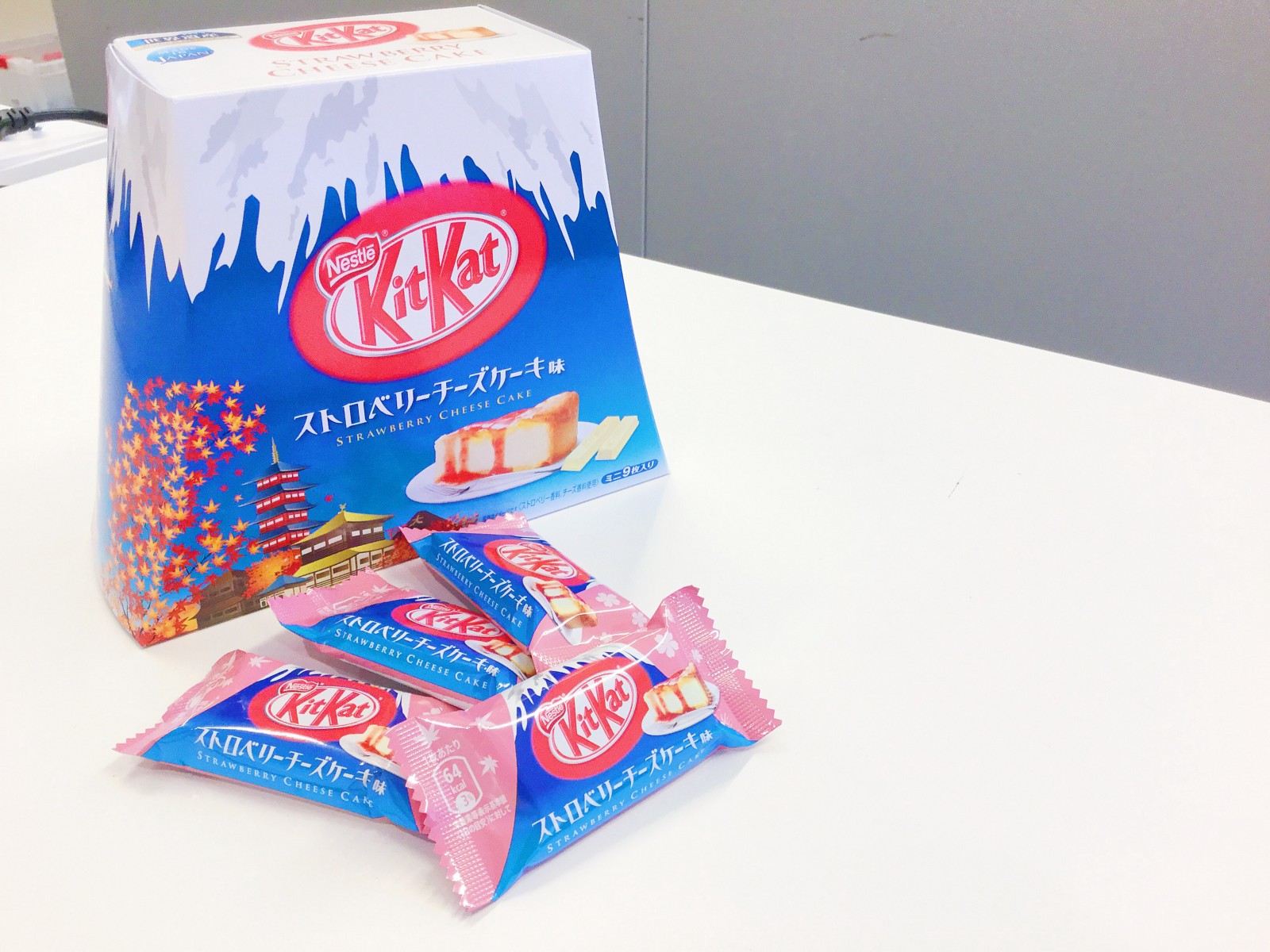 KitKat is arguably the most popular souvenir snack in Japan, and there are numbers of limited flavours available in different regions. The Mt Fuji KitKat comes in the mountain shaped box, which is cool enough to win our heart. The strawberry cheesecake flavour might not have nothing to do with Mt Fuji, but it taste definitely delightful 😉
Price: 600 yen (9pc)
2. Fujisan Miniature Crunch Chocolates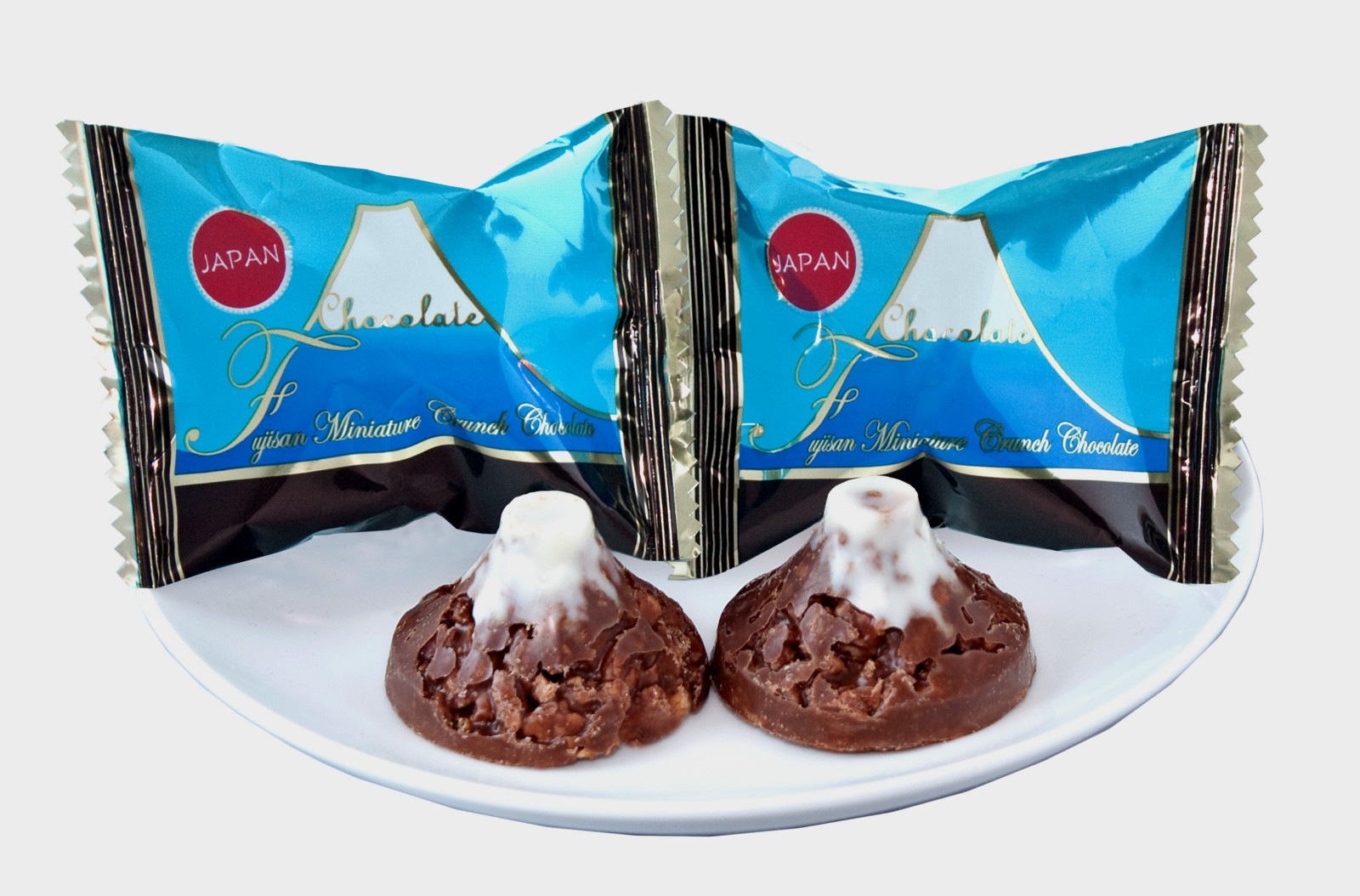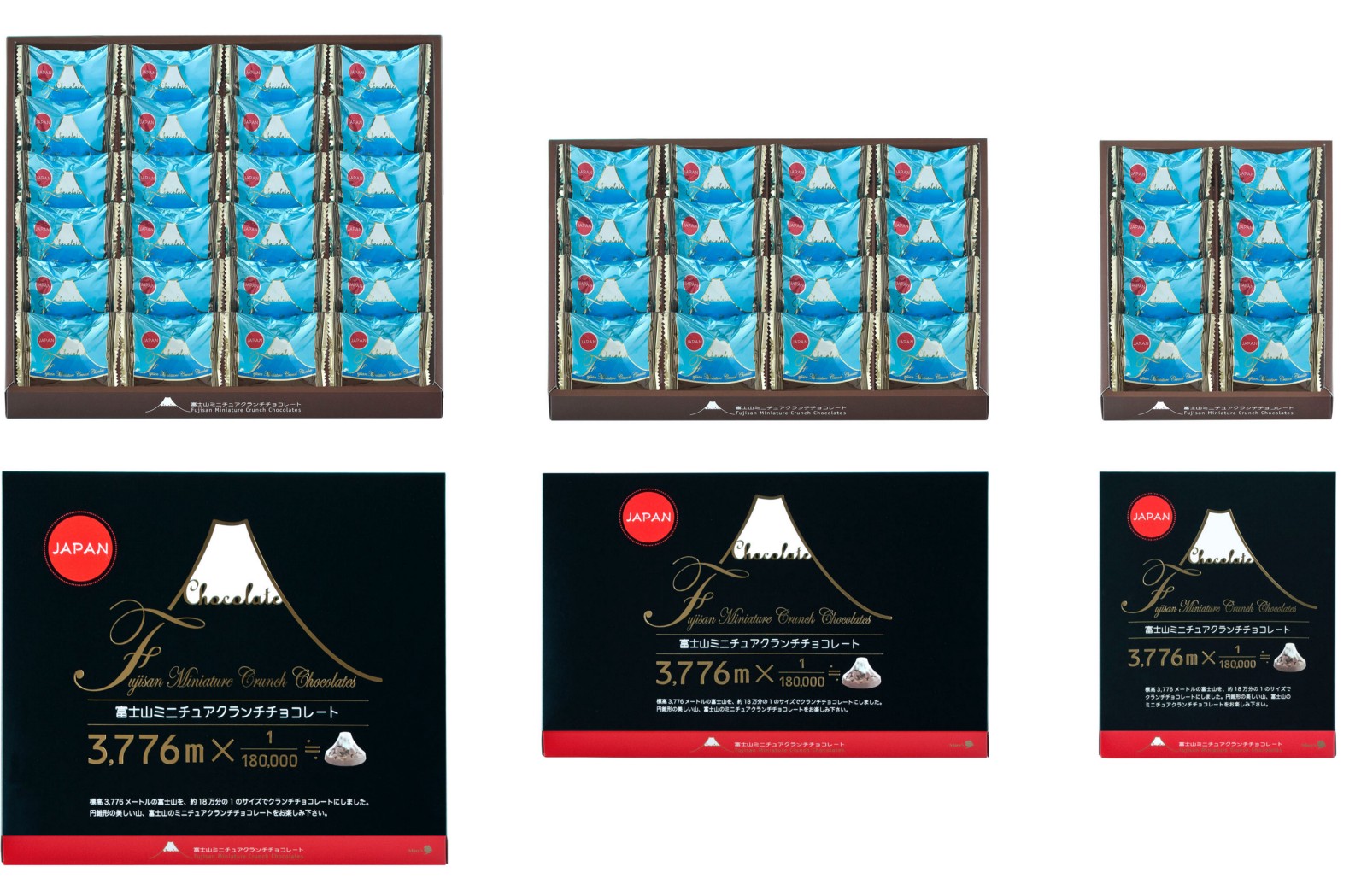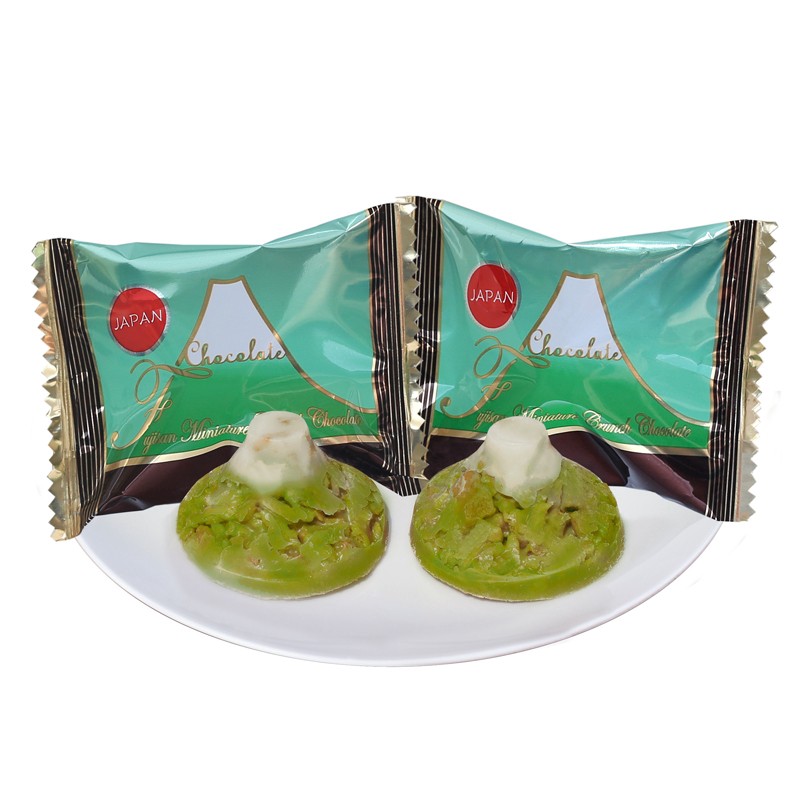 Fujisan Miniature Crunch Chocolates (富士山ミニチュアクランチチョコレート) is produced by the long-established Japanese chocolate company, Mary Chocolate. The mountain shaped crunch chocolate is 180,000/1 miniature size of Mt Fuji (3,776 m). Matcha flavour is also available.
Price: 600 yen (8pc)/1,000 yen (16pc)/1,620 yen (24pc)
3. FUJIYAMA COOKIE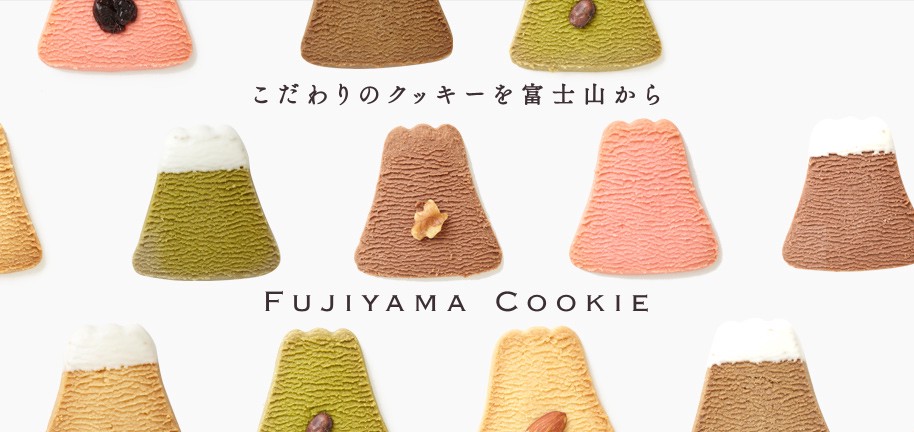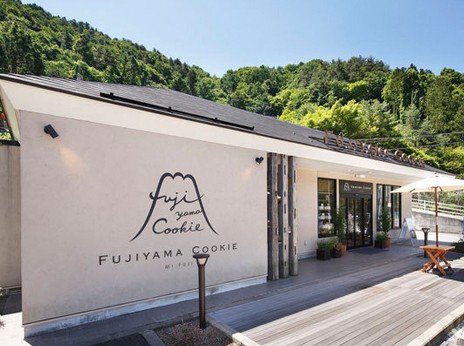 FUJIYAMA COOKIE is a small confectionary located near Lake Kawaguchi on the foot of Mt Fuji. The cute and colourful Mt Fuji shaped cookies are made with selected fine ingredients. Cookies are available in 5 different flavours: Vanilla, Earl Grey, Strawberry, Green Tea, Chocolate, and each flavour has three different toppings: Plain, White Chocolate and Fruit/Nut Topping.
Price: 470 yen (3pc)/750 yen (5pc)/1,550 yen (10pc)/2,250 yen (15pc)
4. Bourbon Mt Fuji Alfort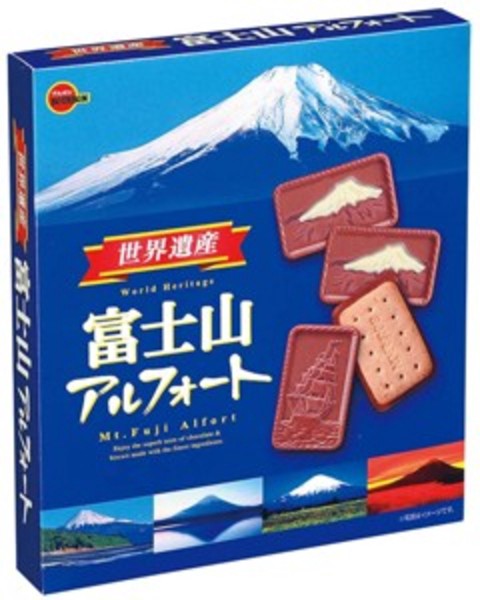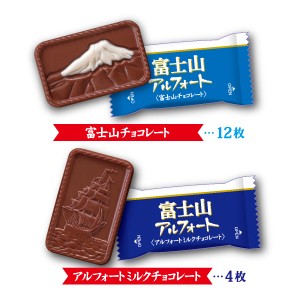 Bourbon Alfort (ブルボンアルフォート) is a popular Japanese chocolate biscuit which you can often find on supermarkets or convenience stores in Japan. The Mt Fuji limited version has actually got the picture of Mt Fuji made by chocolate covered on digestive biscuits. It taste as good as it looks, too!
Price: 800 yen (16pc)
5. Kindaruma Mt Fuji Yokan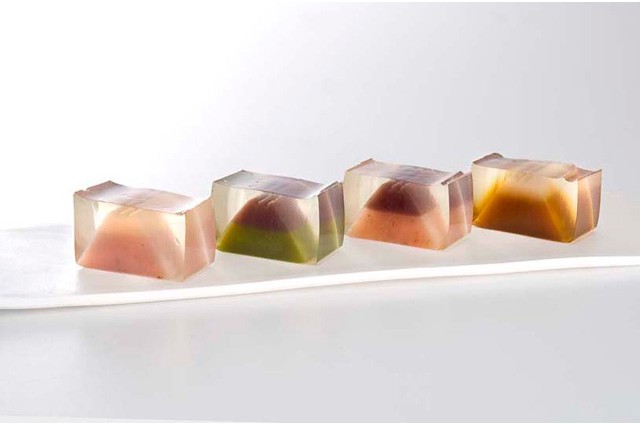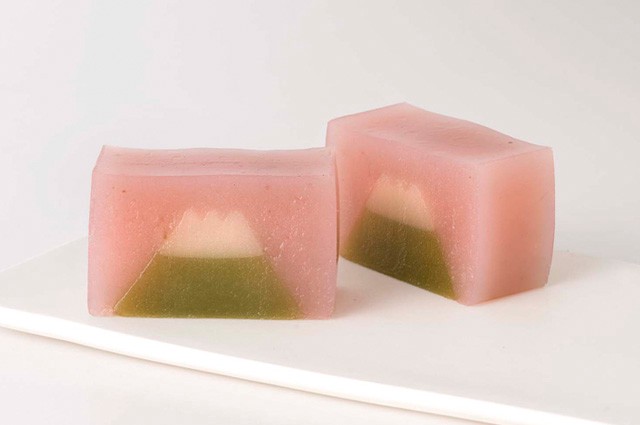 Yokan is sweet red bean jelly which is one of traditional Japanese desserts. Mt Fuji Yokan (富士山羊羹) is Mt Fuji shaped Yokan by the long-established Japanese confectionery store, Kindaruma (金多留満) which is based on the foot of Mt Fuji. The colourful Yokan jelly are made with selected seasonal ingredients and it's absolutely beautiful to look at.
Price: 1,400 yen~
6. Starbucks Mt Fuji Handy Stainless Steel Bottle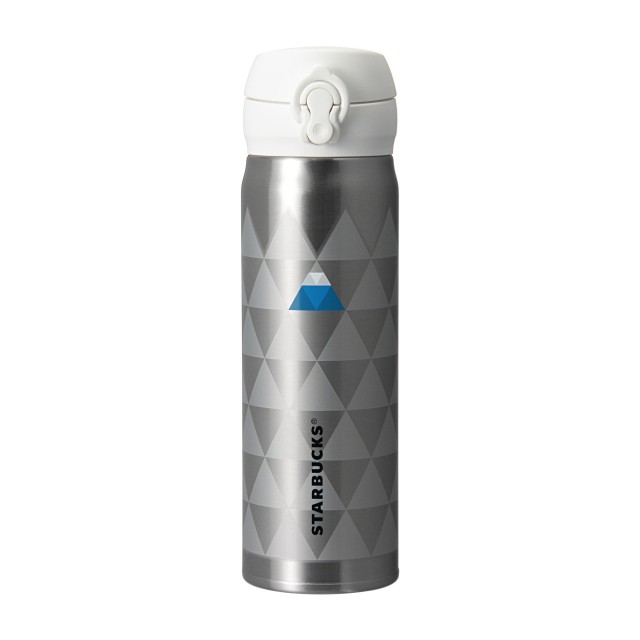 The merchandise collection of Japan Geography Series by Starbucks Japan has been extremely popular among foreign visitors. Currently, there are limited products (tumblers, mugs, stainless steel bottles and cards) available at 18 different cities in Japan, and on top of that, this Mt Fuji themed cool silver stainless steel bottle is only available at Starbucks stores around Mt Fuji!
Price: 4,300 yen (500ml)
7. Hello Kitty x Mt Fuji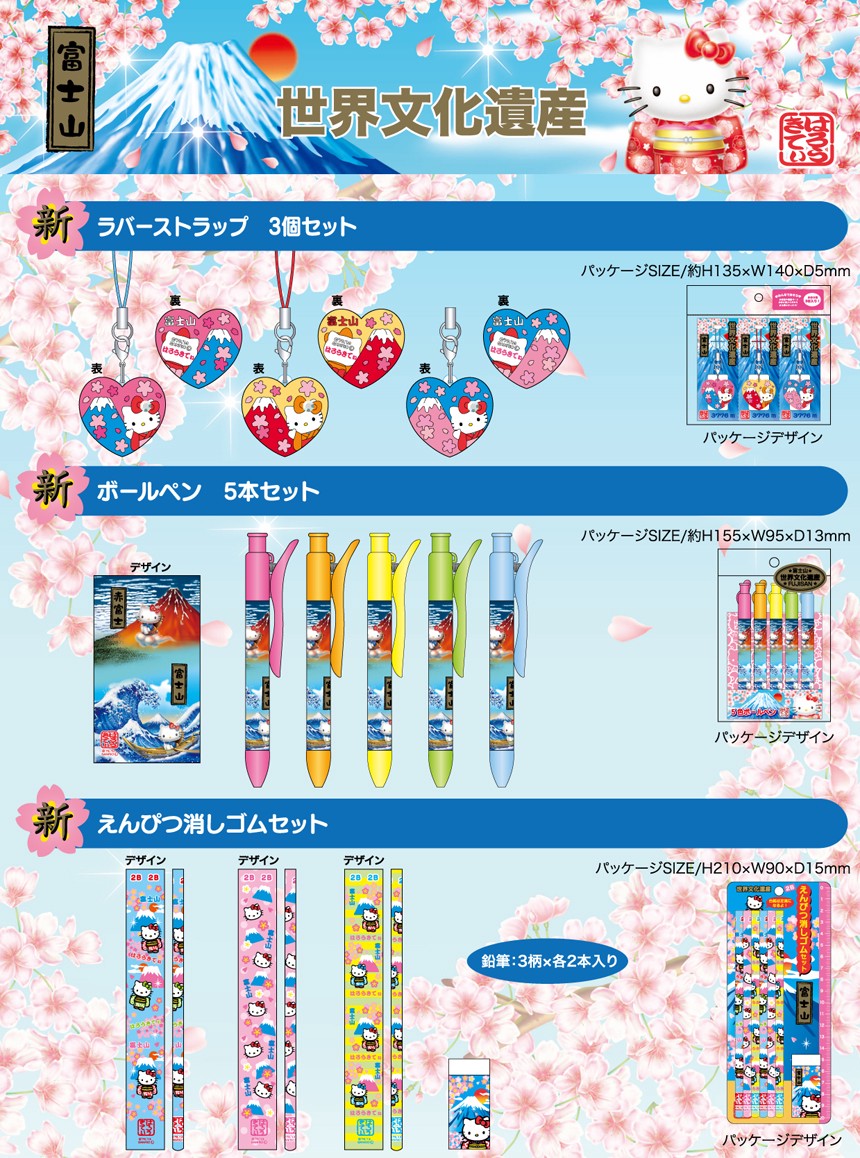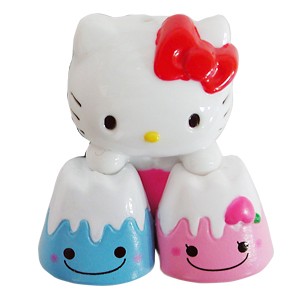 Hello Kitty has been keeping herself by moving around the country and collaborating with numbers of Japanese cities. Gotochi Kitty (local Hello Kitty) series is one of the most popular souvenirs in Japan now. At local souvenir shops around Mt Fuji, you can find numbers of limited Hello Kitty products such as key rings, pens, towels, phone cases, magnets and more!
Recommended tours and activities around Mt.Fuji:
▶ Mt Fuji Climbing Tour — Overnight Guided Hike from Tokyo
▶Enjoy Strawberries Picking & Mt. Fuji Cruising in Shizuoka!
▶Mt. Fuji Cruising, Yakiniku Lunch & Outlets Shopping!
---
Did you enjoy the list?? Which Mt Fuji souvenir would you like to buy most?? For more info about travelling around Mt Fuji area, here are some more useful links to check out!
▽Related Articles ▽
▼Editor's Picks▼
---