Tokyo Ramen Show Report!
Tokyo Ramen Show: The Biggest Ramen Festival in Japan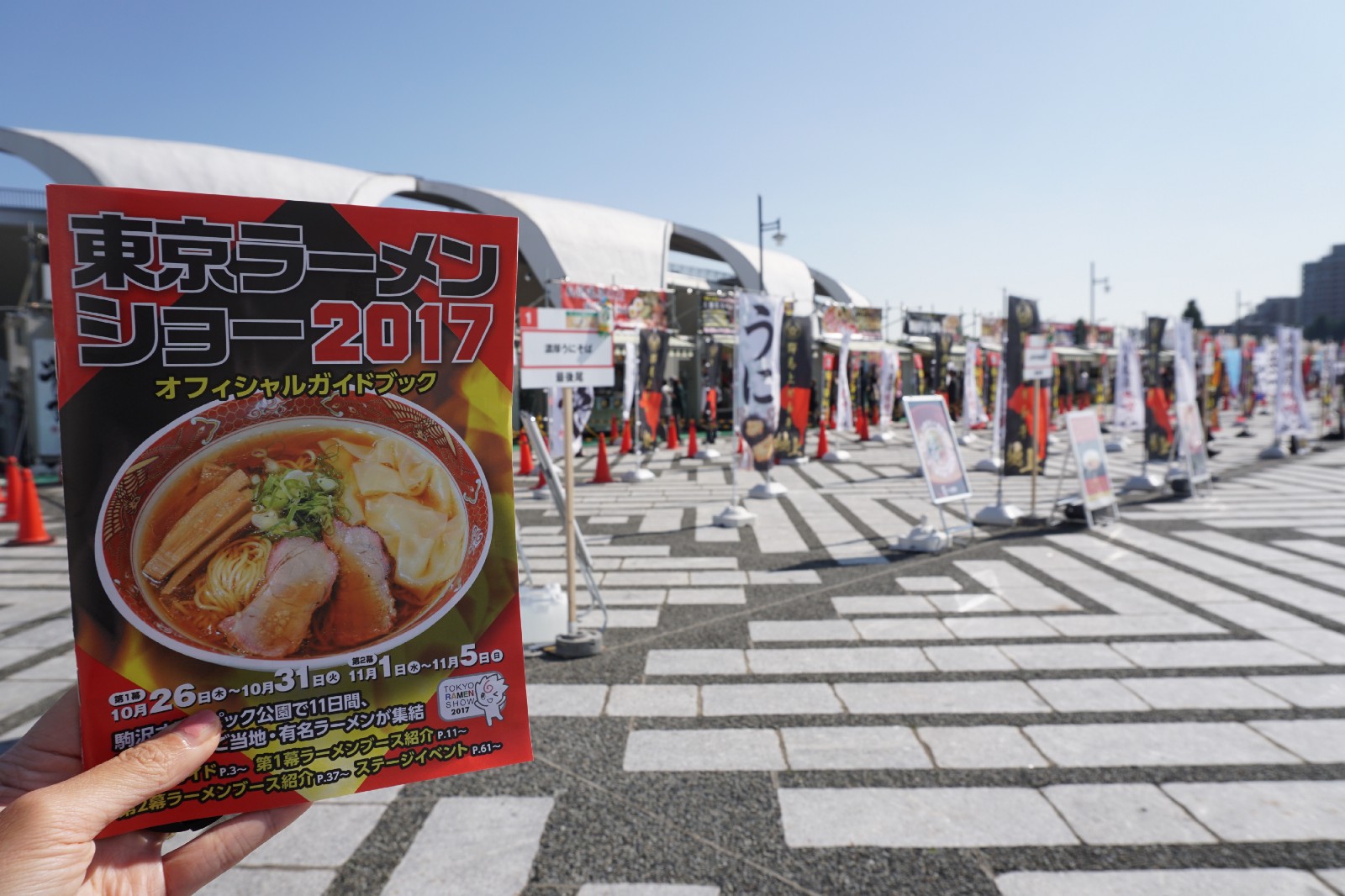 The biggest Ramen festival in Japan has just kicked off today (26 October 2017) at Komazawa Park, Tokyo and this is my flash report of the Tokyo Ramen Show!!
Tokyo Ramen Show (東京ラーメンショー) is Japan's biggest event of the nation's favourite dish, Ramen. The event takes a place in Komazawa Olympic Park and lasts for 11 days (26 Oct to 5 Nov). The event is divided into two parts (26–31 Oct, 1–5 Nov) and in total features 36 different Ramen stores from all over Japan. How exciting??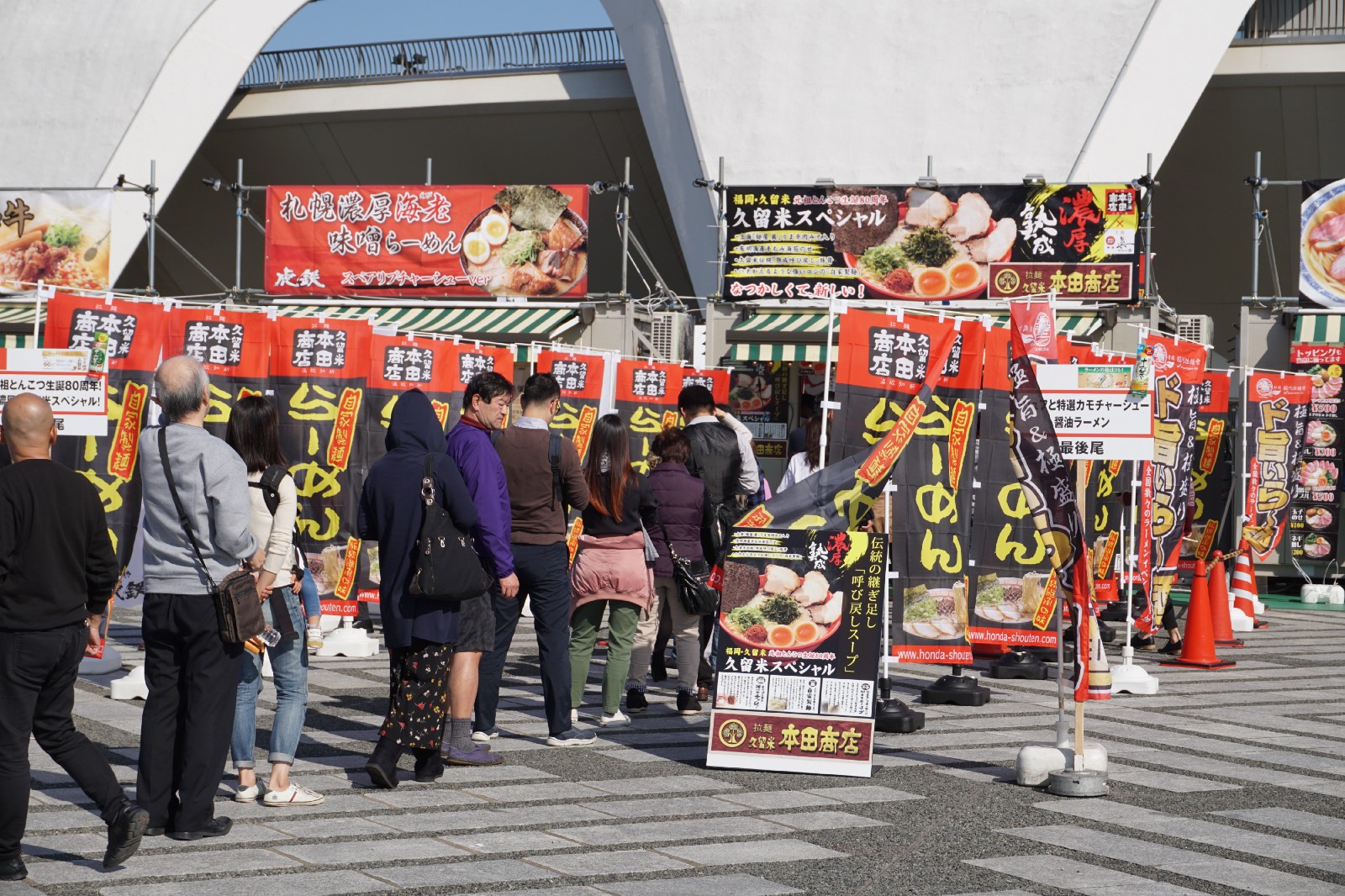 I have previously written about this event: Eat Ramen till You Drop @Tokyo Ramen Show 2017!!, and I've decided to actually join the event on the opening day (26 Oct) to try my luck to taste the best Ramen dish in the country. There are 18 Ramen booths nationwide including most competitive Ramen cities such as Tokyo, Fukuoka and Hokkaido. Some of Ramen dishes are created only for this event, which means they are very exclusive.
The admission of the event is absolutely free. You'll just need to buy "Ramen tickets" which are sold at the entrance . The ticket costs 850 yen which you can exchange for one dish of Ramen (extra charge needed for additional toppings).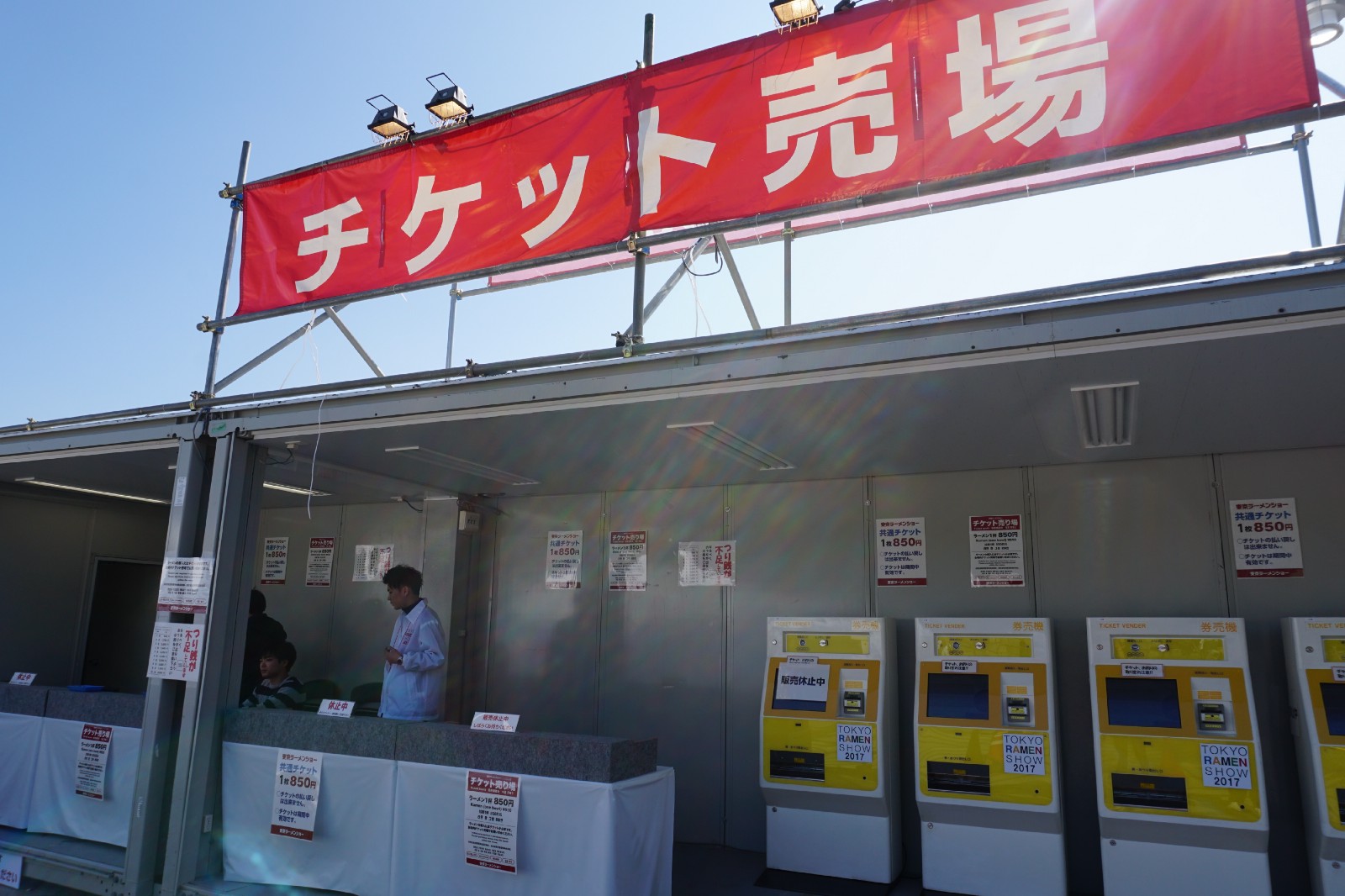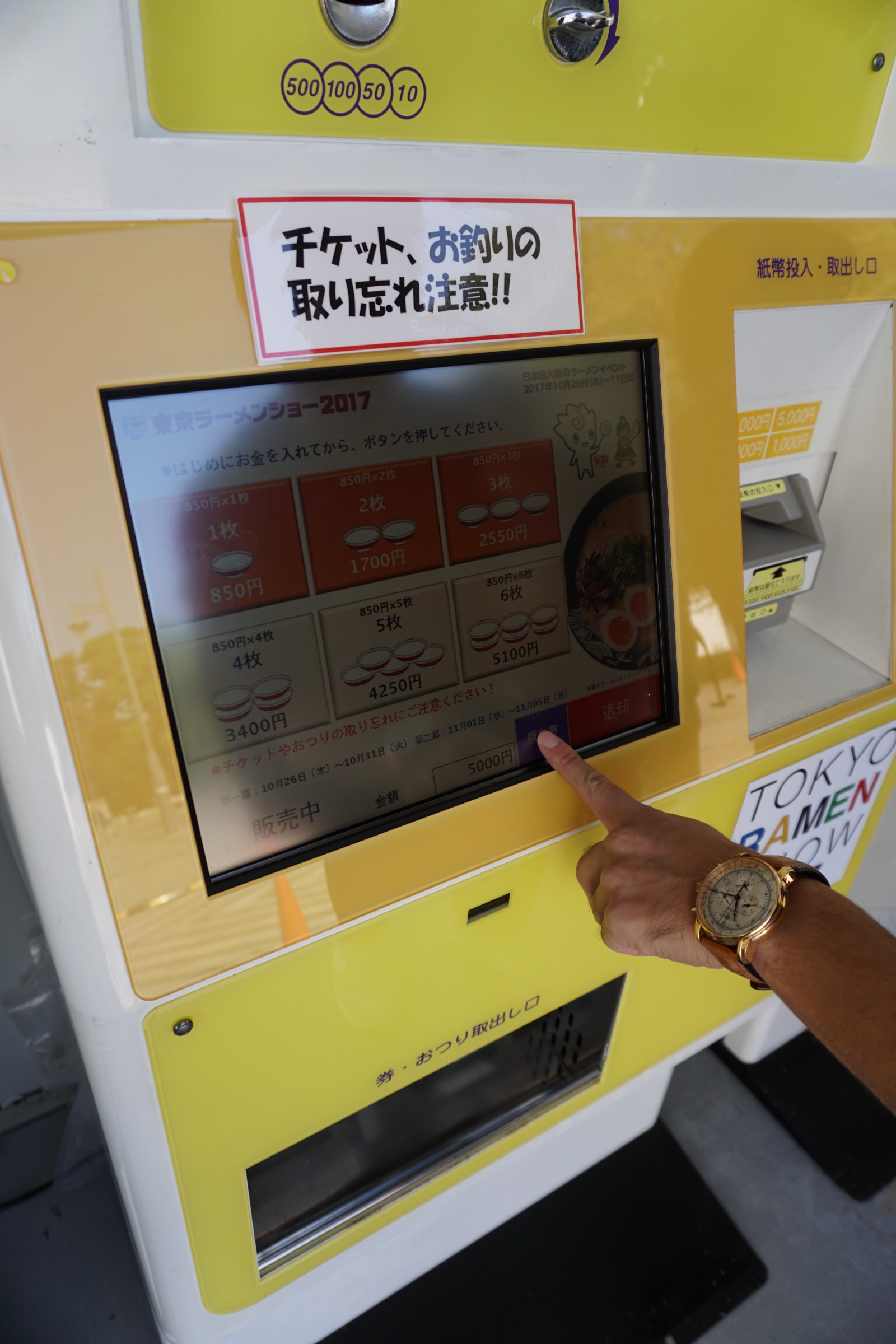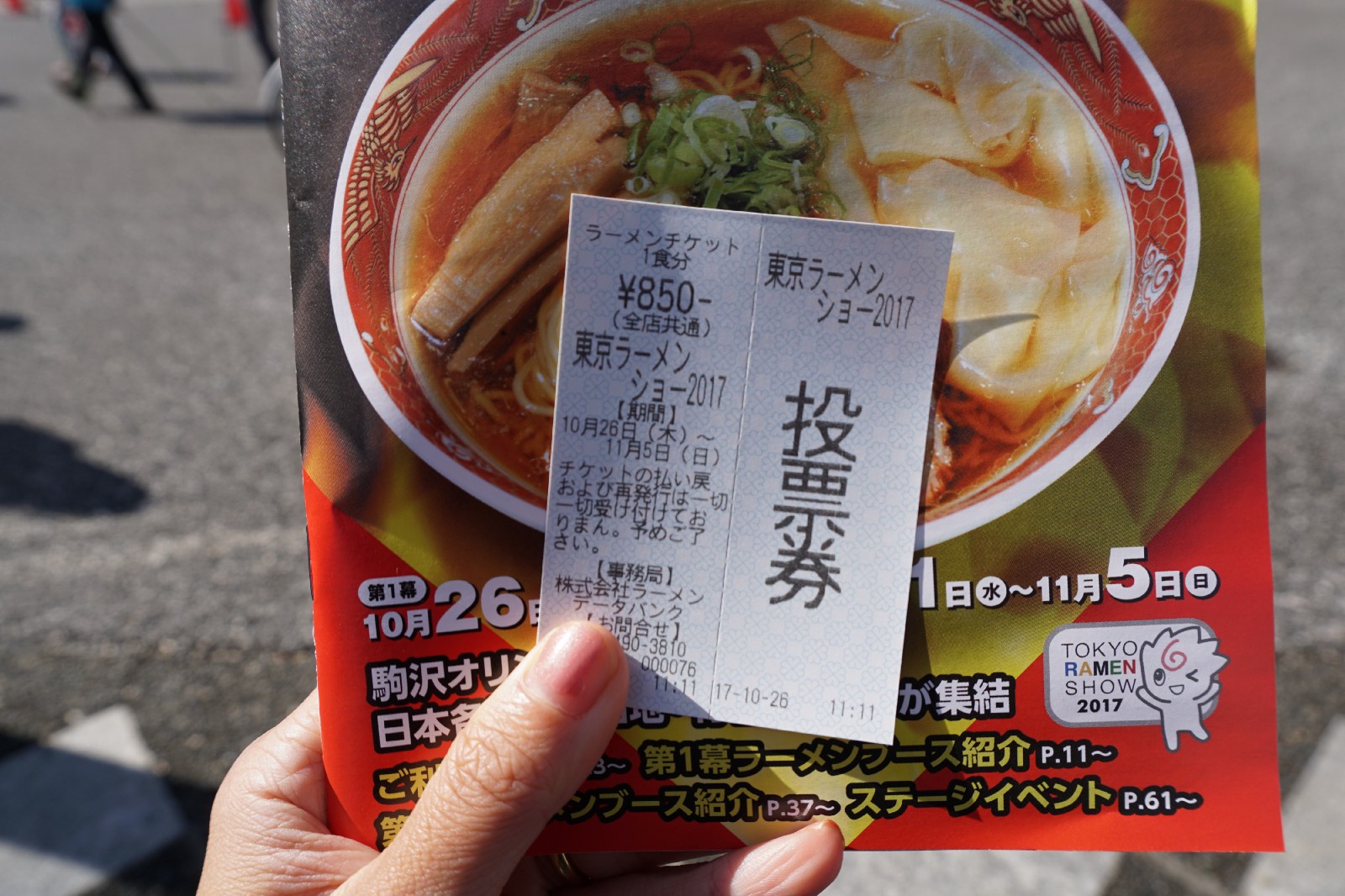 Out of 18 definitely-delicious-looking Ramens which are all supposed to be best in the country, I took some time to decide which one to pick.. so did my colleague.
After checking out all booths, my colleague and I took the easiest way to make a decision.. we went after two shops with longest queues!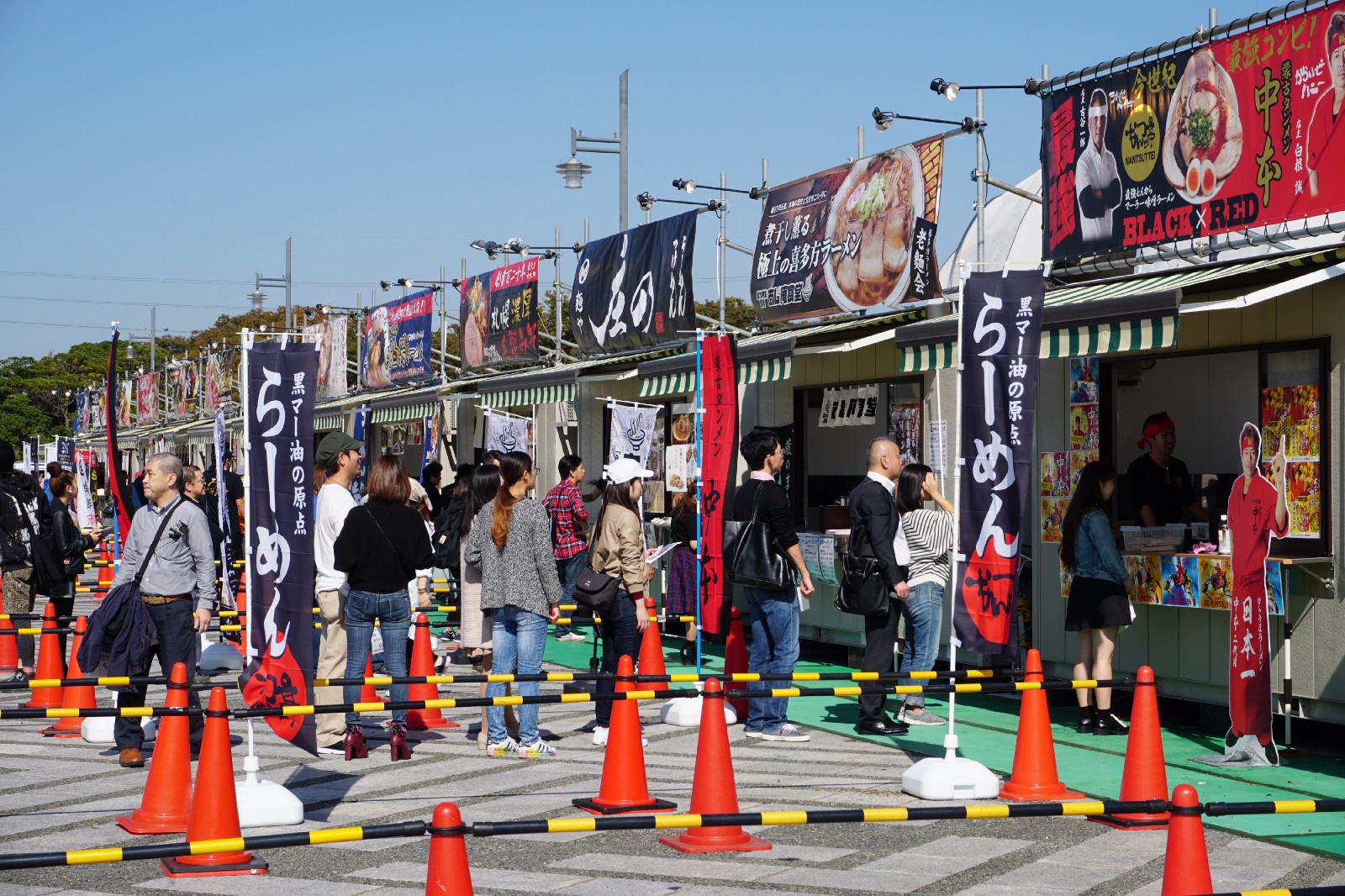 I went for Kitakata Ramen, the simple yet authentic Ramen by Ajian Shokudo (あじ庵食堂) from Kitakata City, Fukushima Prefecture. Although the biggest trend of Ramen for the last decade is rich, creamy and aromatic flavour, I actually love Ramen with classic light broth. Kitakata Ramen broth had simple yet delicate taste, which goes perfectly with their thick noodle.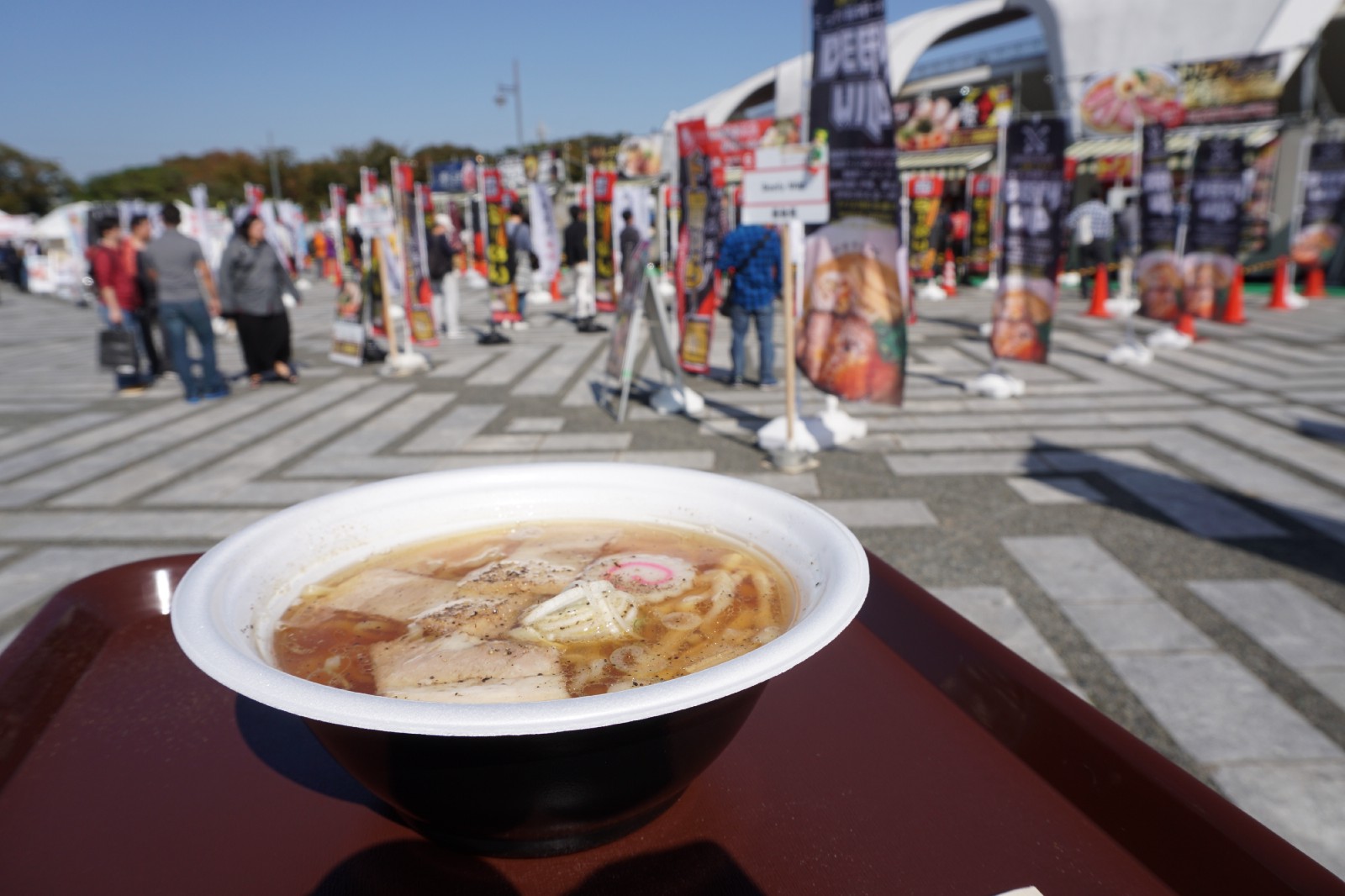 Meanwhile, my colleague decided to have classic Tonkotsu Ramen by Honda Shoten (本田商店) from Kurume City, Fukuoka Prefecture.
Ippudo and Ichiran are two most famous Ramen shops from Fukuoka Prefecture with traditional creamy pork "Tonkotsu broth", however Honda Shoten has actually has longer history and has been serving never-changing authentic Tonkotsu broth for the past 80 years!!
With cheeky additional toppings, the dish look very stuffy and photogenic!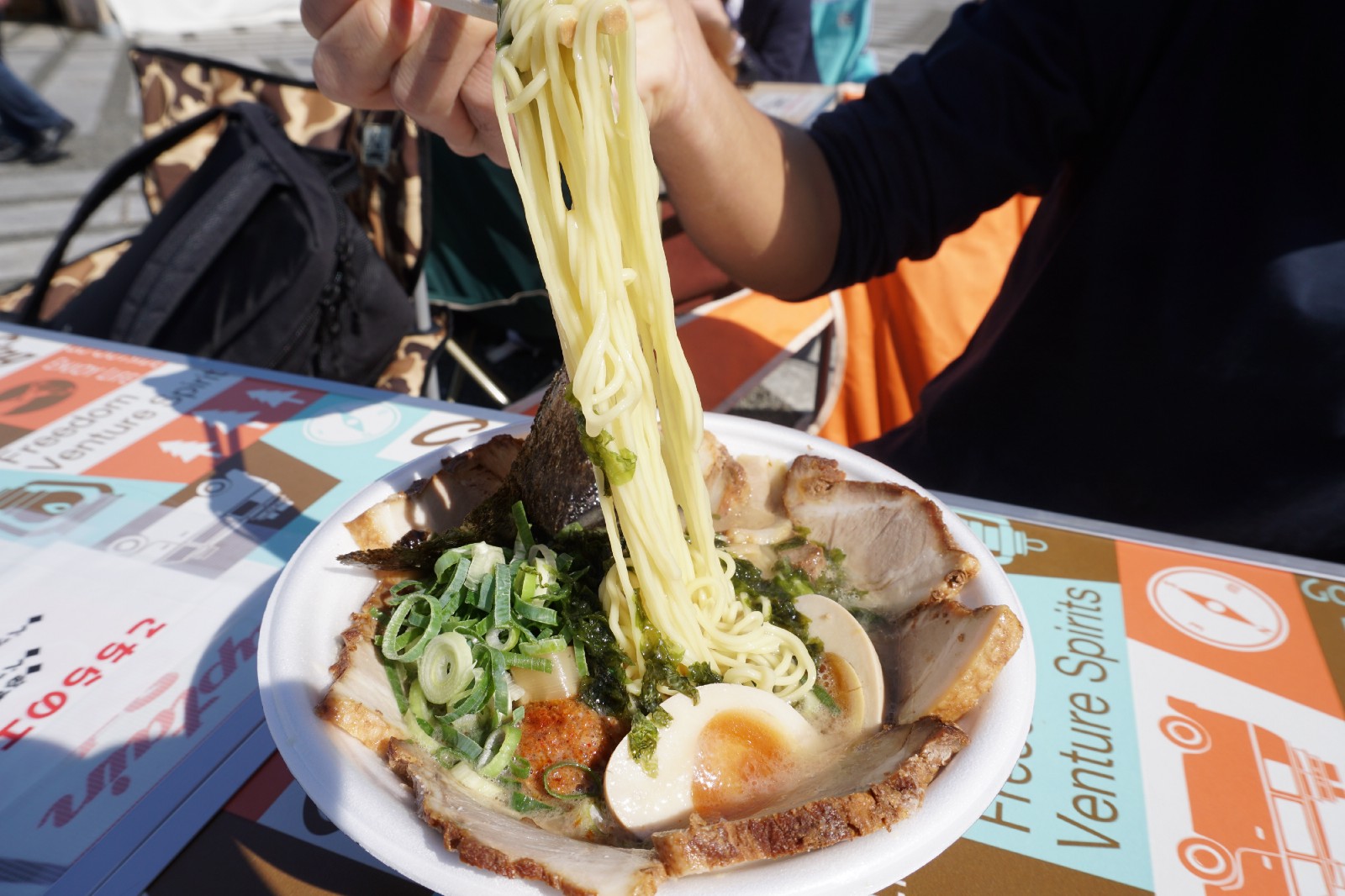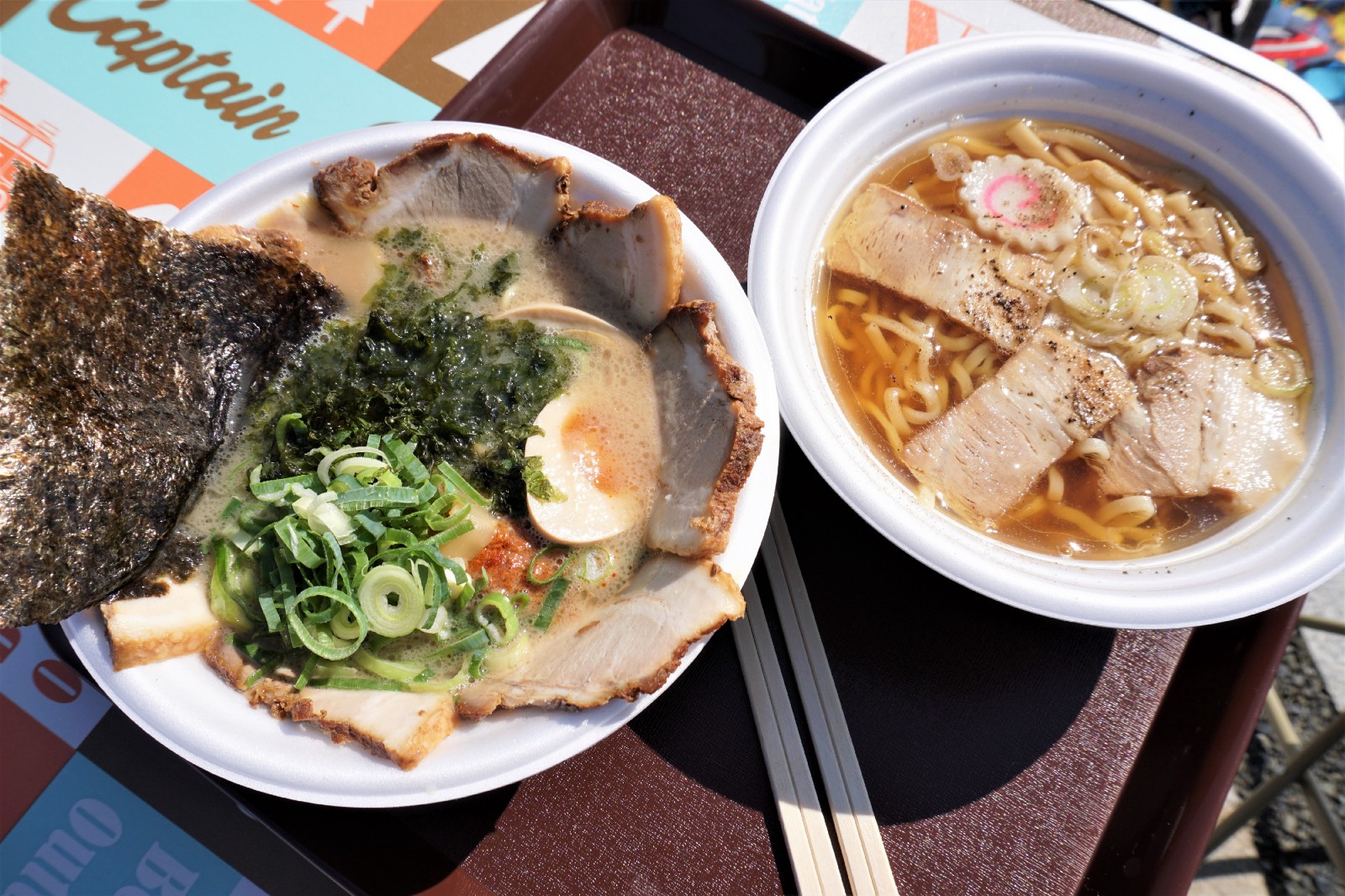 The bowl of Ramen at the show is slightly smaller than regular Ramen dishes, so I'd recommend you to try more than one if you are hungry!
Tickets come with voting tickets, which you can use for voting your favourite Ramen booth after eating. So after finishing your lovely bowl of Ramen, make sure to keep the ticket and give your support to the favourite Ramen store!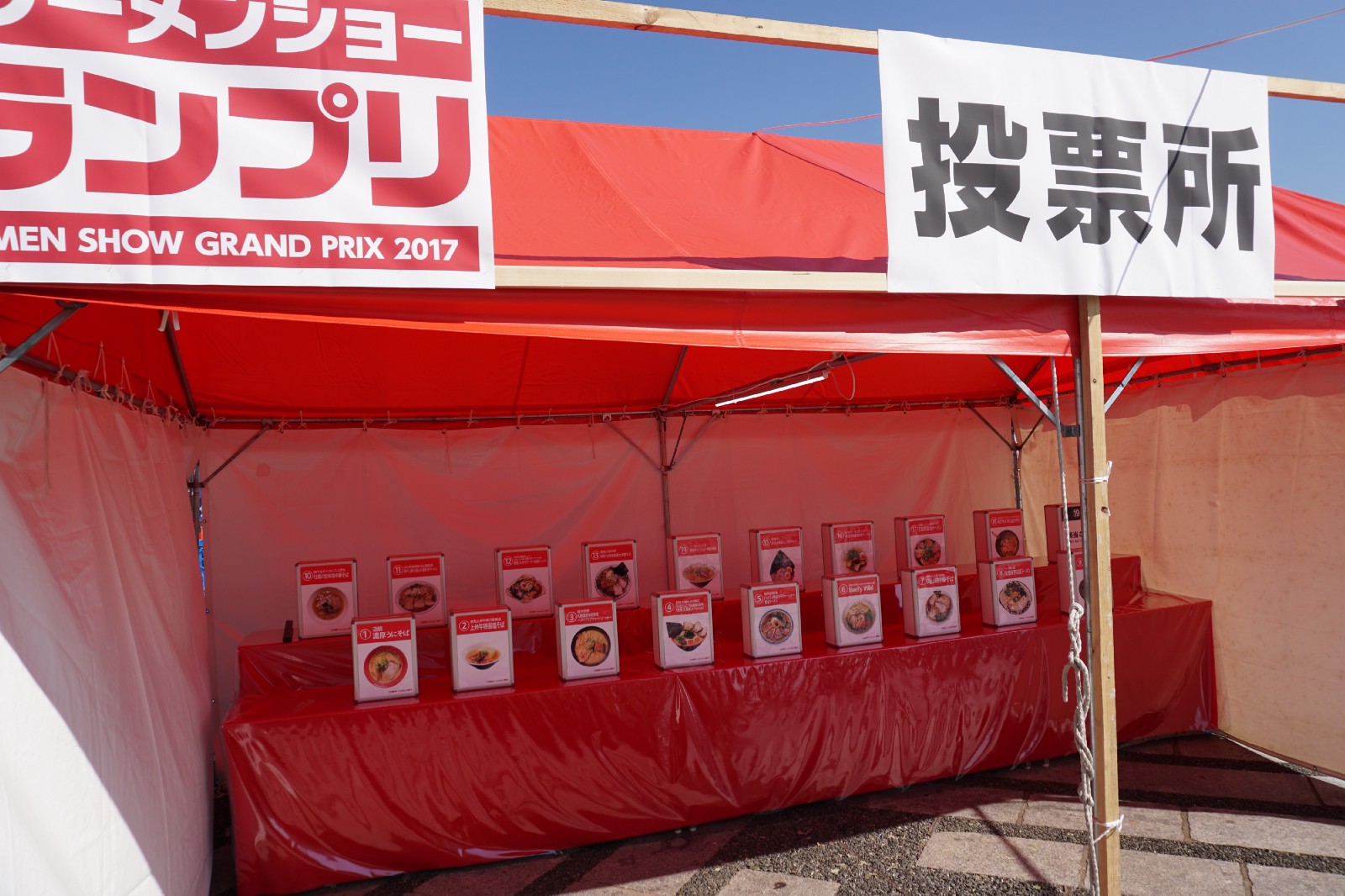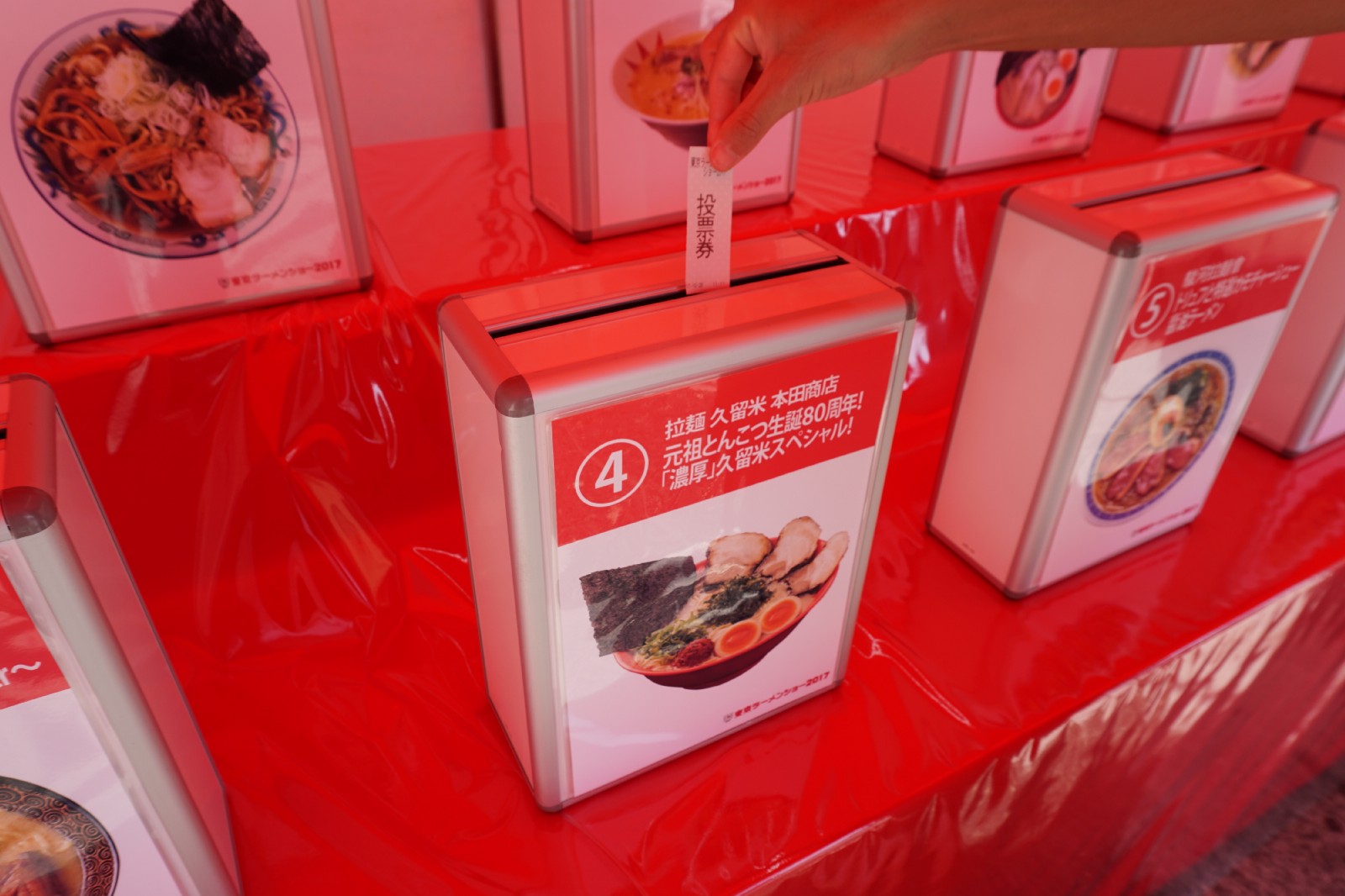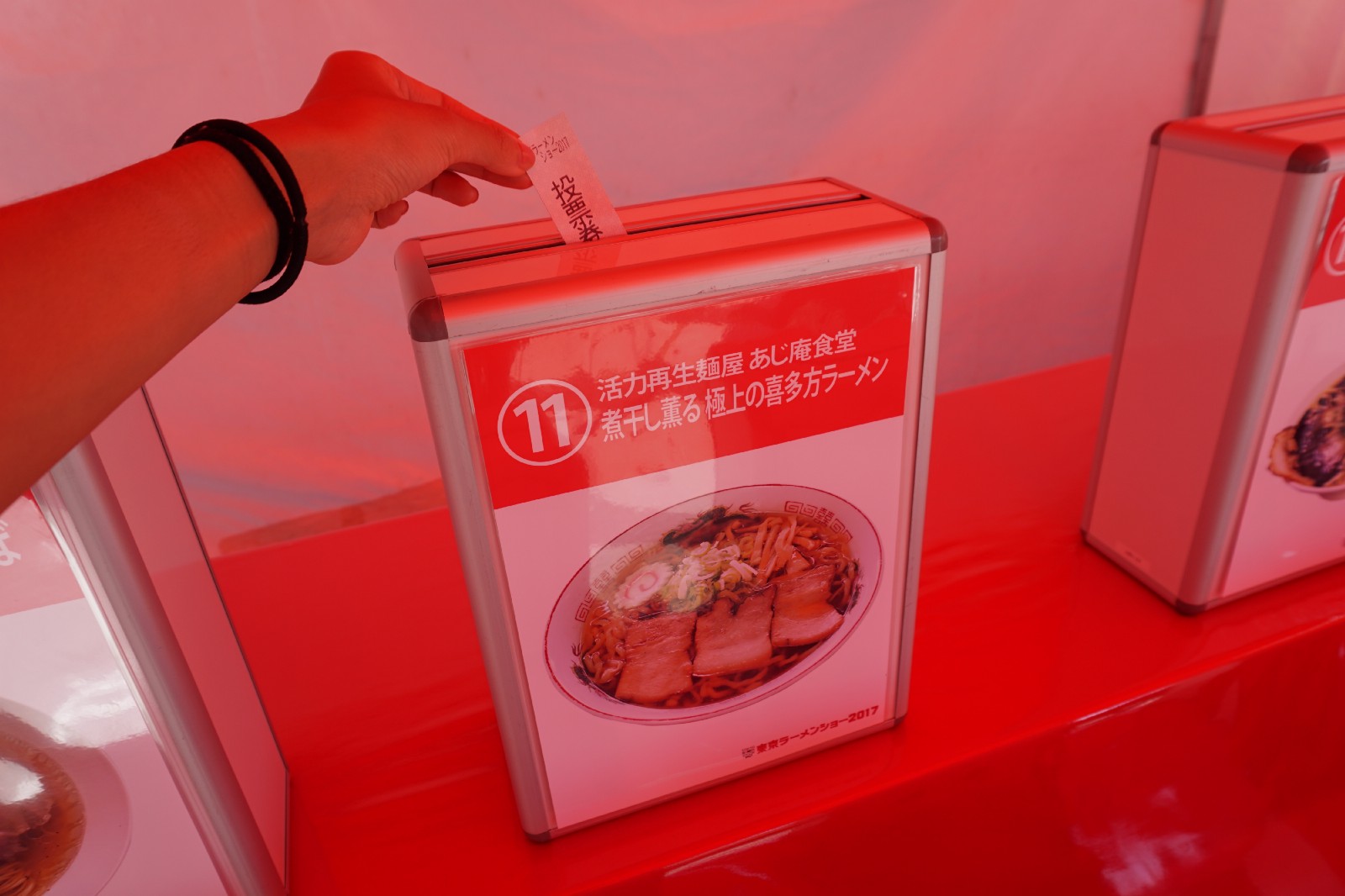 Along with Ramen booths, there are numbers of shop booths selling goods, souvenirs and regional Ramens, so if you wanna take some delicious Ramens home, pop in there, too!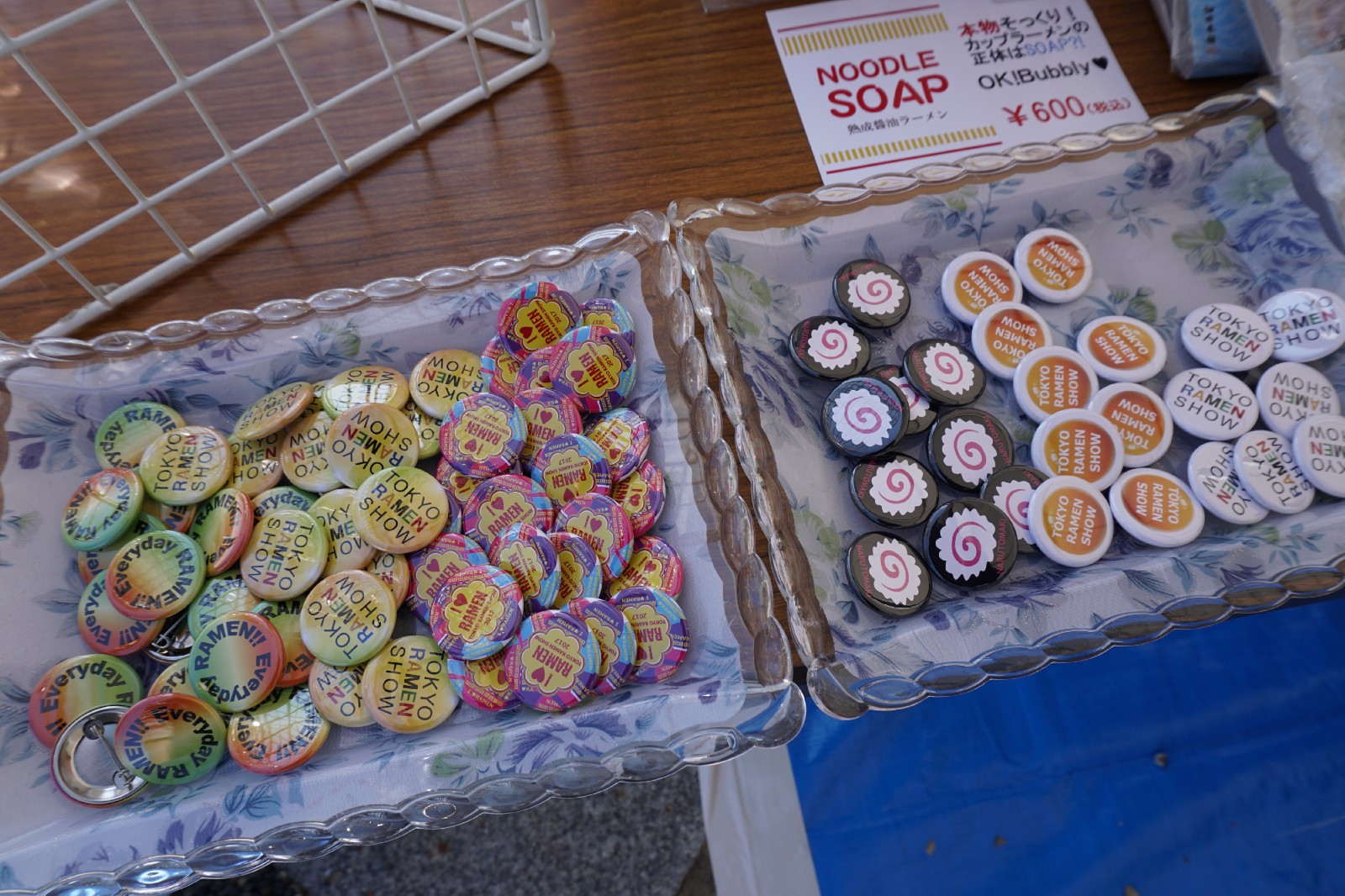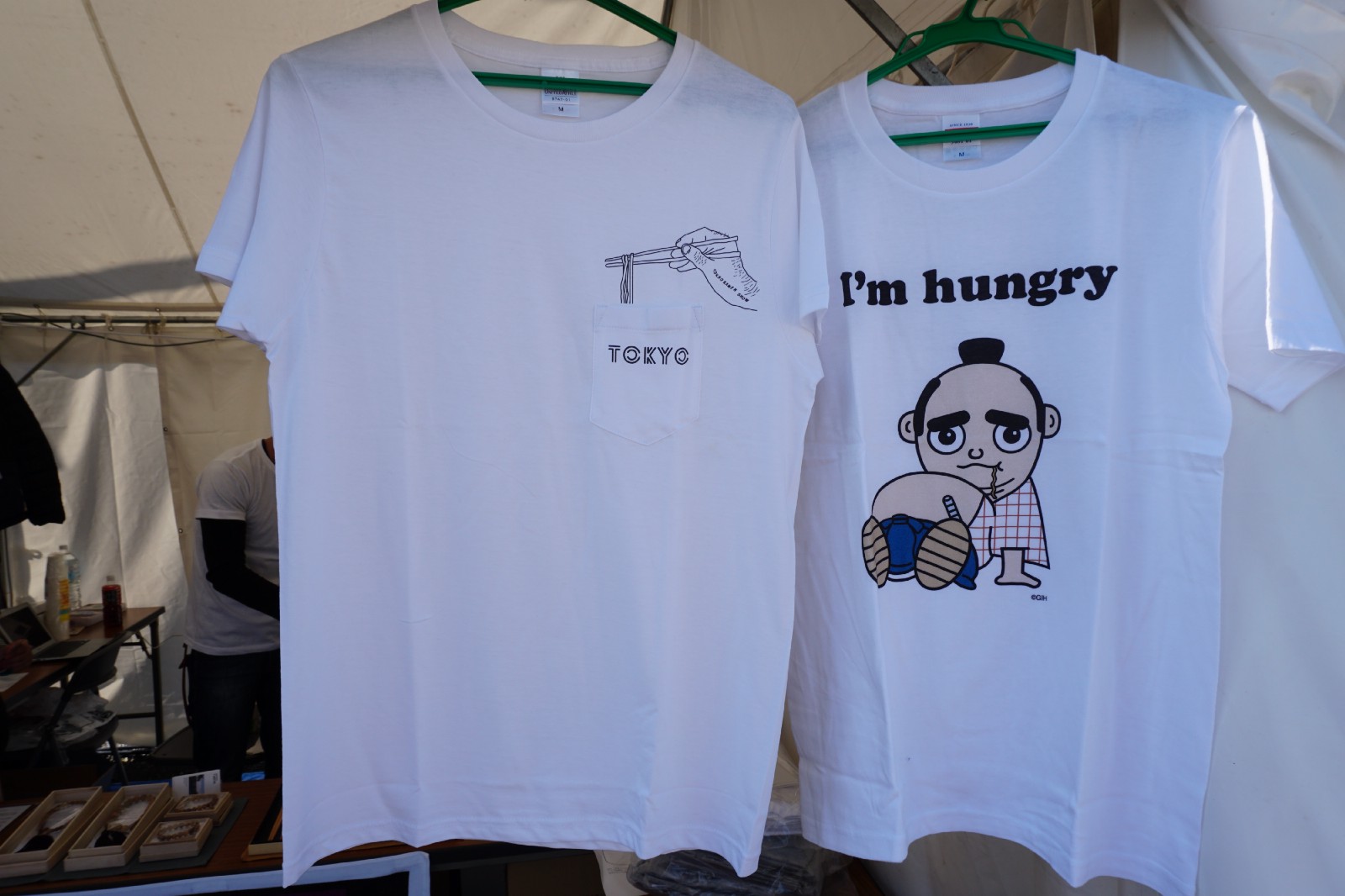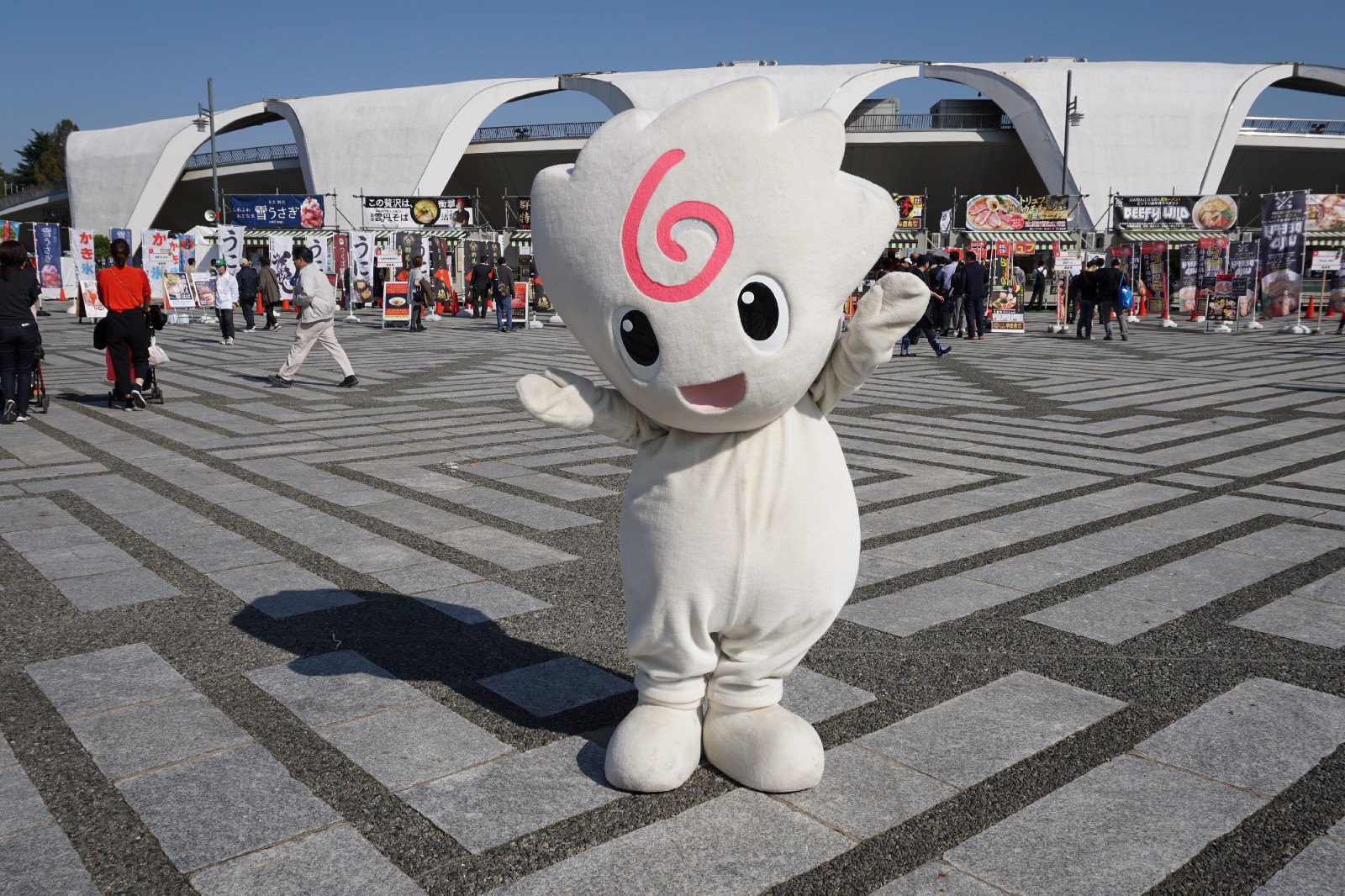 The first part of the event lasts till 31 October and another 18 Ramen dishes will be set for the second part of the event from 1 Nov!
If you are a Ramen lover and lucky enough to be in Tokyo, you should definitely visit this most delicious event in the town this autumn!!
<<Tokyo Ramen Show 2017>>
Access: Central Plaza, Komazawa Olympic Park (15 mins walk from Komazawa Daigaku Station)
Date: 26 October to 5 November
Hours: 10:00~21:00
Fee: Free entrance
Hope you enjoyed my story! If you love Ramen and need more latest information about Japanese Ramen, you may wanna check out these articles, too!
▽ Related Articles ▽
▼ Editor's Picks ▼
---