Kinchakuda Higanbana Fields: Enjoy Red Spider Lilies near Tokyo!
Hidaka City Kinchakuda Manjushage Festival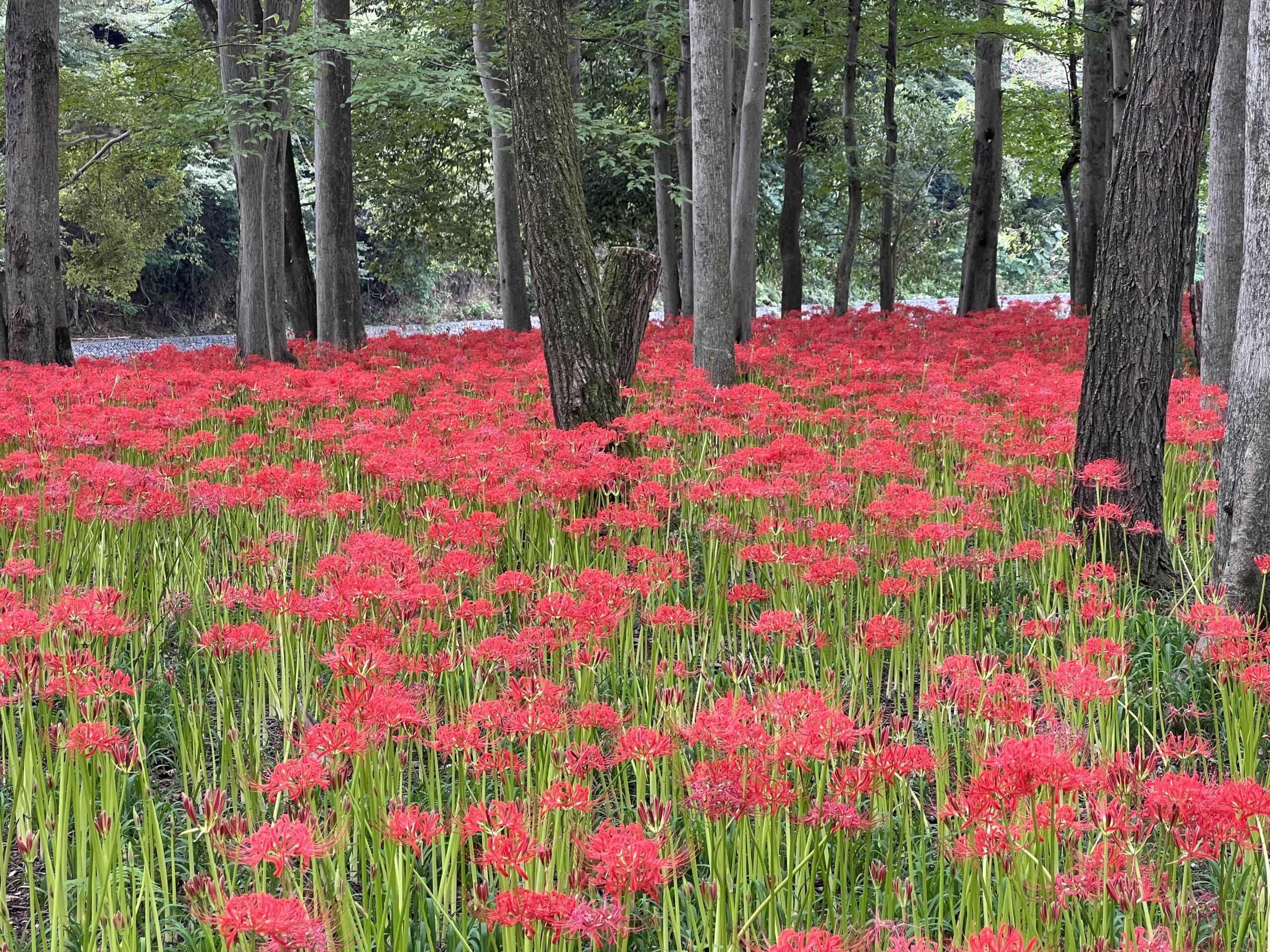 Looking for photo-worthy scenery in Autumn?? Don't miss this one of most spectacular events in September, and enjoy the gorgeous red hot flower field in Saitama Prefecture, only 1 hour away from Tokyo!
---
Red Spider Lily, also called Manjushage in Japanese, is one of most iconic autumn flowers in Japan, and it usually starts blooming from mid September. These flowers used to symbolize death in Japan and they are also known as "hell flowers" or even "ghost flowers". But today most people know them better by the name Higanbana, which means autumn equinox flower, since they mark the beginning of fall in Japan.
They have recently become very popular in SNS as Instagram, and more and more people want to appreciate their ephemeral beauty.
Japan's biggest Higanbana field is located at Kinchakuda (巾着田) in Hidaka City, Saitama Prefecture. In the peak season, the whole site is covered with over 500 millions of beautiful burning hot Higanbana flowers, creating a most spectacular view in autumn.
The peak season of Higanbana is mid to end of September, and the Kinchakuda Manjushage Festival (巾着田曼珠沙華まつり) is held from mid to late September annually. Kinchakuda is located about 15 mins walk from Koma Station, which can be accessed within 1 hour from Ikebukuro Station, transferring at Hanno Station and taking a local train two stations away (be careful, even if it's only two stations, if you walk it takes 1 hour).
Once you leave Koma station, if you don't have access to Google Maps you simply have to follow the people as they all go to the same place. On the way you will pass by a quiet and beautiful river, which has benches on the sides. Many people take advantage of those benches to eat their lunch box there.
Although the park has many flowers, it's not very large. So you can see it quietly in 30 minutes, but normally since you are there it's better to entertain yourself taking pictures and appreciating the red spider lilies. Also, if you don't go early in the morning, it's quite likely to be quite crowded, so it's difficult to move. At the end of the circuit there is an area with stalls selling food and drink, and some special souvenirs (such as spider lily tea).
Please note that the area where the flowers are located is fenced off, and in order to preserve them, it's not possible to enter inside. You can take pictures from the road, next to the flowers, but not inside.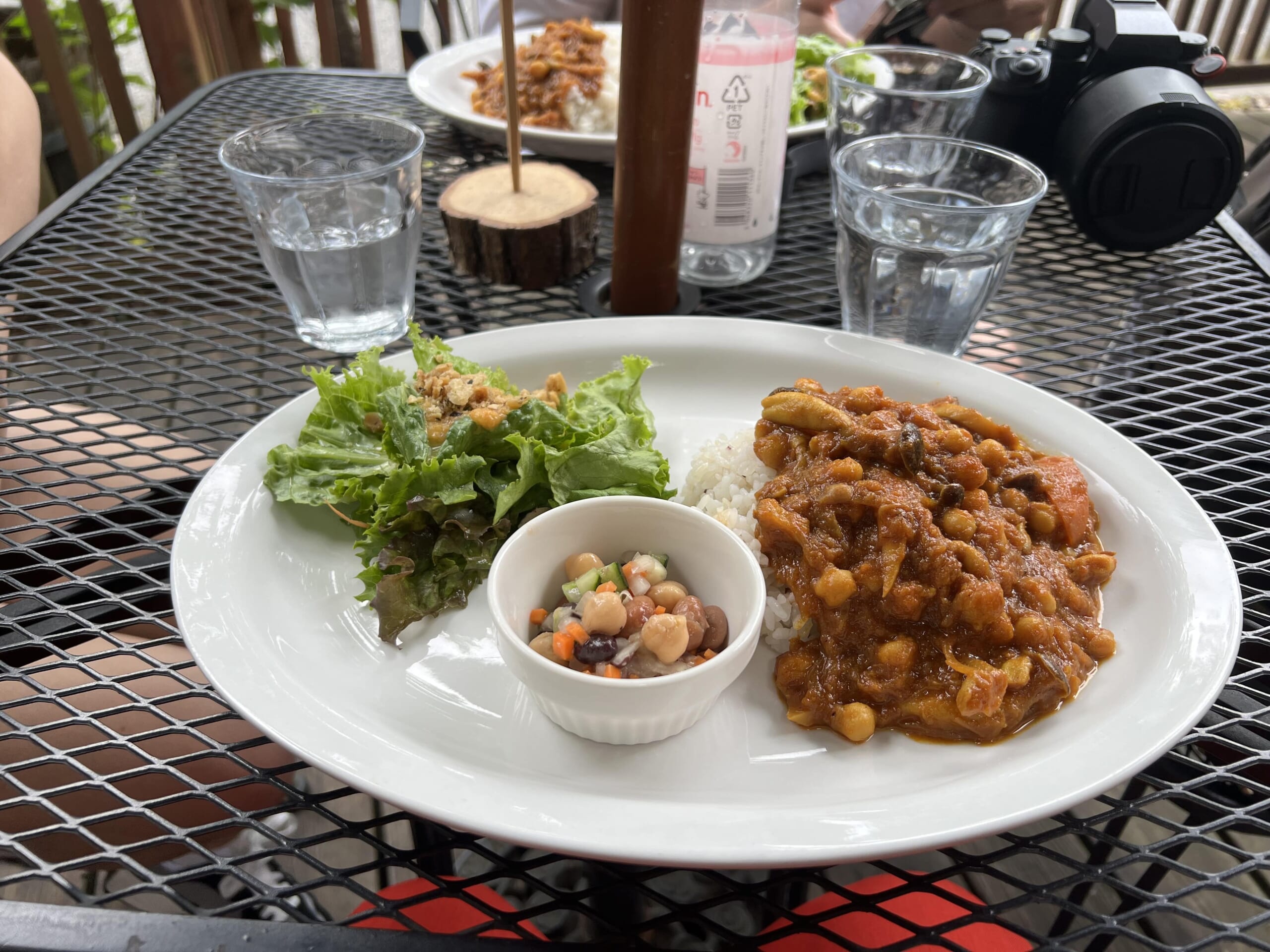 But if you want a tip, there is an organic vegan restaurant called Alishan Cafe next to the river on the way to the park. Even if you don't follow a vegan diet, it is 100% recommended, as everything is delicious and the place is very cozy.
Let's celebrate the coming of Autumn with the most gorgeous flowers 🙂
-Kinchakuda Higanbana Fields (Kinchakuda Manjushage Festival)
View Information
Hide
Information
| | |
| --- | --- |
| Access | 15 mins walk from Koma Station |
| Address | 巾着田管理事務所, 125-2 Komahongo, Hidaka, Saitama 350-1251 |
| Business Hours | 08:00-17:00 |
| Price | 500 yen |
| Payment method | Cash, Suica |
| Official Website | http://www.kinchakuda.com/index.htm |
| Nearest station | Koma Station |
---
Looking for more things to do in Autumn?? Then you may wanna read these articles below, too!
▽ Related Articles▽
▼Editor's Picks ▼
---