Japan Summer Itinerary for 10 days
Best Places to Visit in Japan in Summer 2019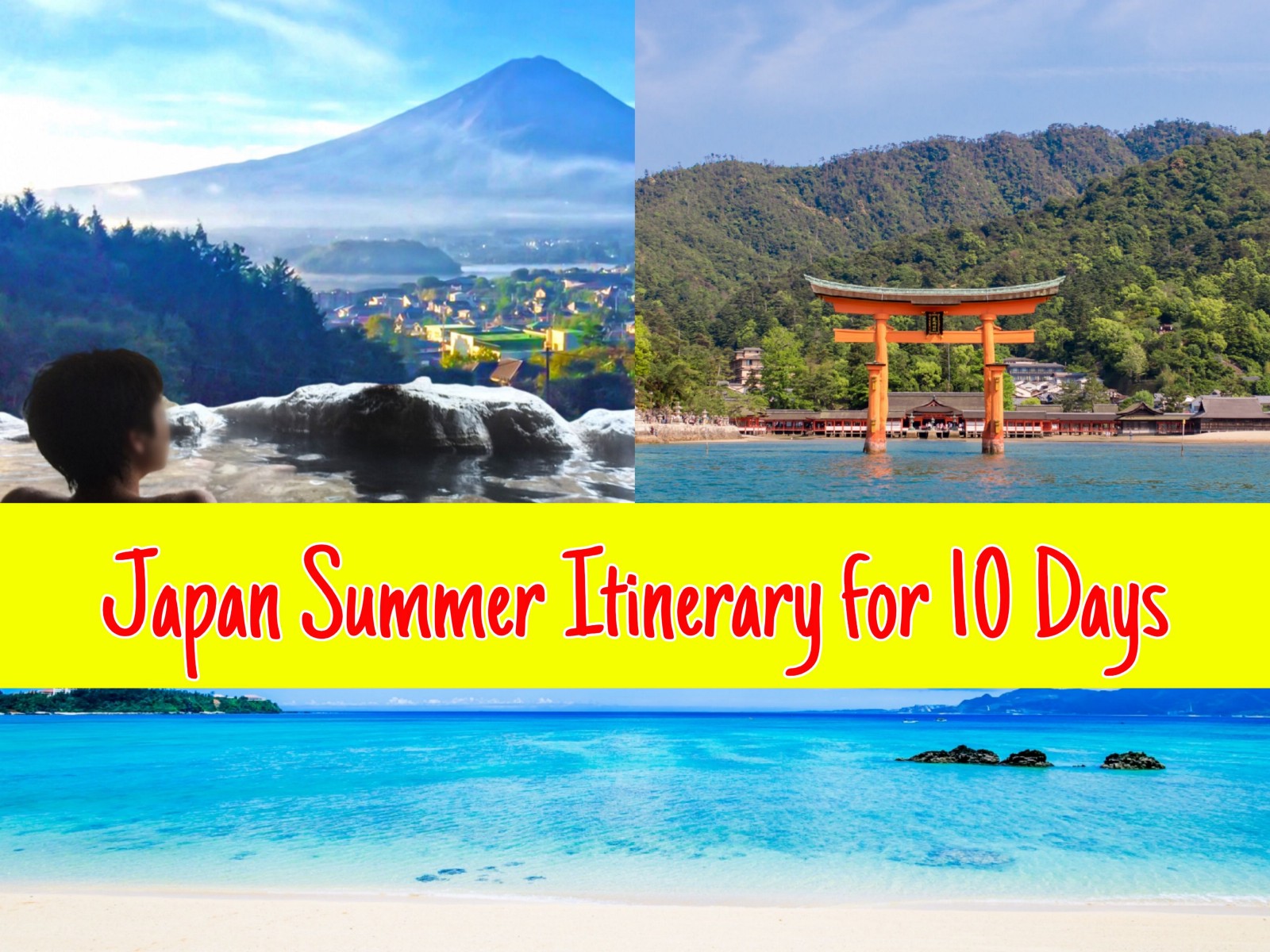 How can you enjoy traveling in Japan in summer?
If you take a bit long summer vacation and stay in Japan for around 10 days, it is highly recommended to visit some tourist areas perfect for summer trips aside from Tokyo. There are also a great number of things to do and events in summer in Japan. Today, I'd like to introduce an ideal summer itinerary in Japan for both first time visitors and experienced travelers.
Tokyo (Day 1–3)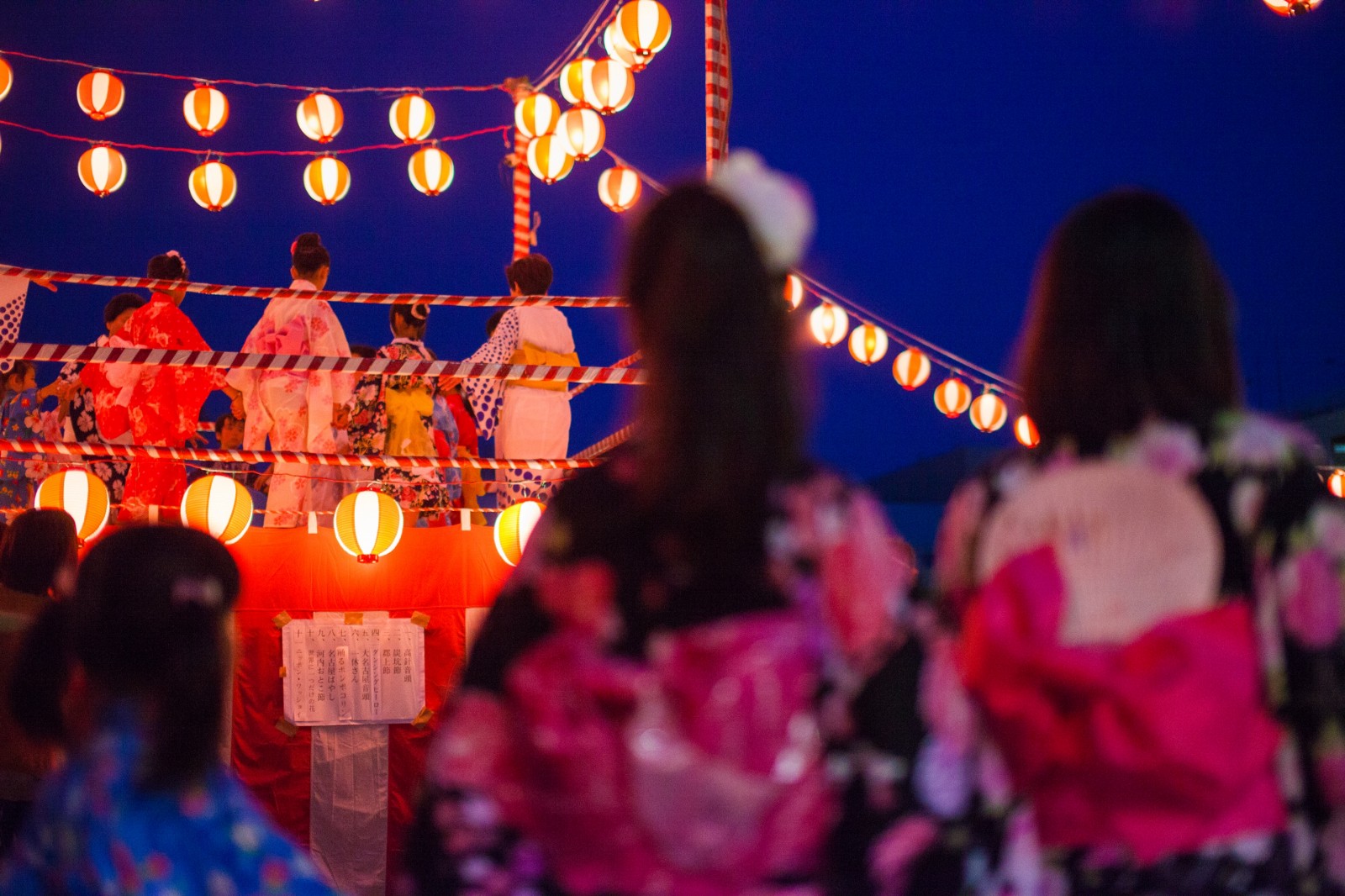 You can't miss Tokyo as a part of your itinerary in every season where there is nothing you can't do. In summer, it's highly recommended to experience special summer events such as traditional Japanese summer festivals and fireworks festivals. There various summer festivals held at many places in Tokyo.
▽Check the 2018's schedules of the popular festivals in Tokyo▽
▽Check the schedules of the fireworks festivals in Tokyo▽
Drinking chilled beers at beer gardens in the boiling sun is also the top priority in summer in Tokyo. Tokyo offers the great chance to experience trendy BBQ at photogenic spots. Various seasonal events held at Yoyogi Park in Shibuya and Harajuku area are very popular in summer.
The temperature in Japanese summer is quite hot, especially in July and August, so you should be more active in the evening. The red light district Kabukicho, Shinjuku is the most popular nightlife district in Tokyo. There are countless restaurants, bars, pubs, themed restaurants, etc.
▽Wanna check out basic and popular tourist sites for 3 days in Tokyo??▽
▽Book cool hotels in Tokyo▽
Enoshima/Kamakura (DAY 4)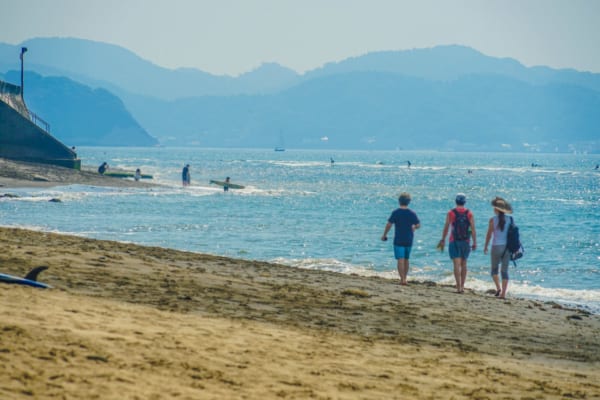 Enoshima is a popular beach island to take a day trip from Tokyo, located in the west of Kamakura, Kanagawa Prefecture. The island is connected to the main island of Japan by a bridge. In addition to soaking up the sun on the beaches around Enoshima, there are numerous touristy spots to visit. You see lots of restaurants and cafes at the entrance of the island where you can have the Enoshima's specialty food Shirasudon (raw white tiny fishes over a bowl of rice).
And then, let's head to Enoshima Sea Candle which is the lighthouse observation tower where you can view the 360 degree panoramic scenery of the coast and the town of Kamakura. Before getting to the top of the observation tower, souvenir shops and restaurants are lined up along the approach to Enoshima Shrine. Several buildings of the shrine also are located in the island. Some touristy caves can be found along the southern coast of Enochima which are totally worth visiting!! About 1 hour to reach to Echoshima from Tokyo by train!!
▽Best things to do in Shonan/Enoshima area▽
Atami (DAY 5)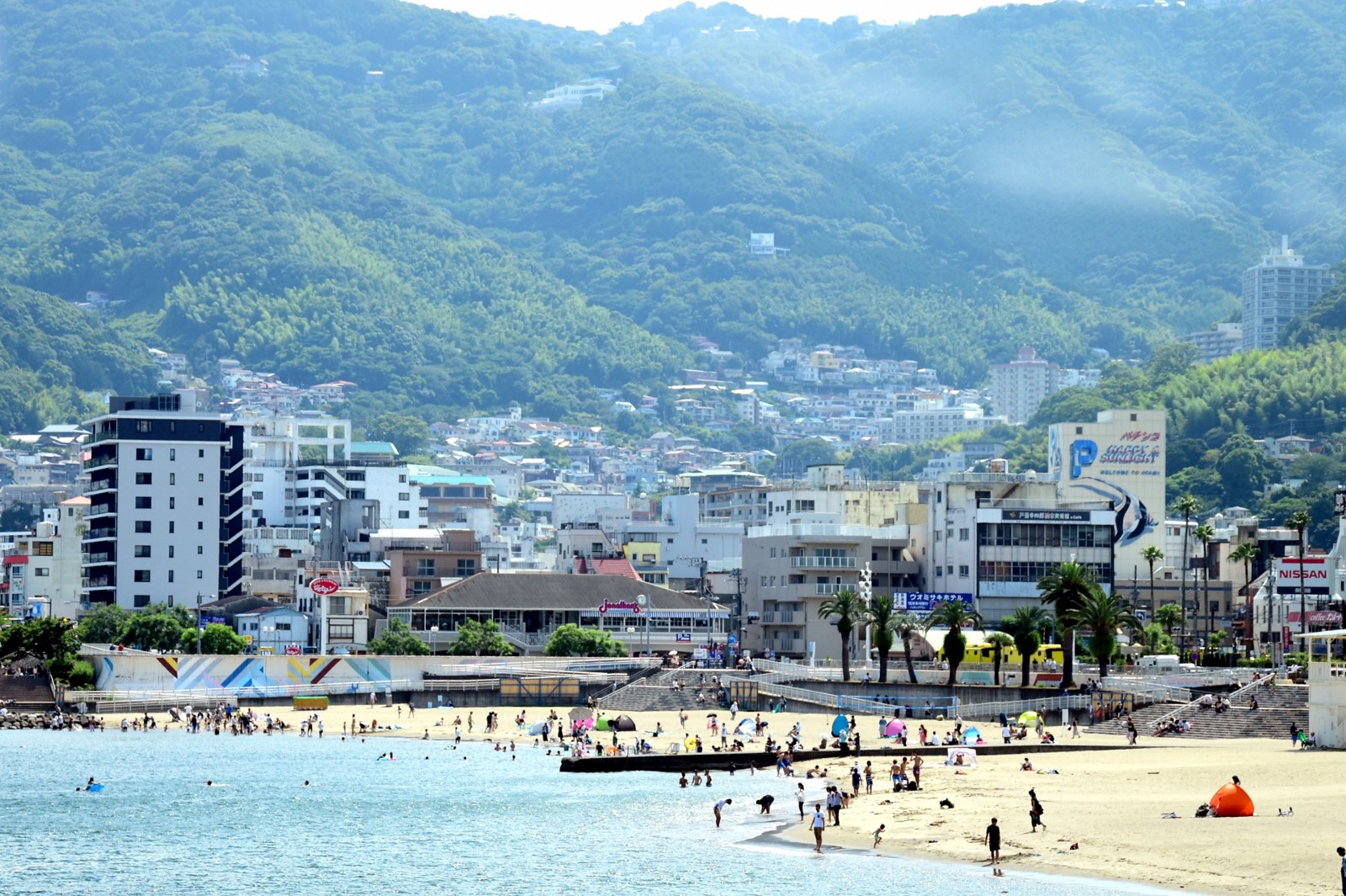 Atami is also one of the best touristy towns near Tokyo in summer. Less than 2 hours from Tokyo by train. There are three main purposes in Atami area: hitting the beach, soaking up in hot springs and eating delicious fresh seafood.
In front of Atami Station, there are some shipping streets which numerous souvenir shops, restaurants and other shops stand along. You can taste fresh Sushi and Kaisendon (raw fish over a bowl of rice) and take regional portable snacks there. 10–15 mins walking from Atami Station takes you to the Atami's most popular beach Atami Sun Beach. In the early morning. the sun beautifully rises from the ocean horizon, and the beach are fantastically lit up at night. At Atami Port where Atami Sun Beach is located, fireworks festivals are held for several times in summer time.
Schedule of the Atami Fireworks Festival: 27th, 31st(July 2018)/5th, 8th, 19th, 24th, 30th(August 2018).
Atami is also best known for the top onsen hot spring town which offers a large number of hotels and ryokan with natural hot springs. You can enjoy hot spring bathing without staying for a night at some onsen spots like these: Tsukino Sumika Atami Juraku Hotel (月の栖 熱海聚楽ホテル) and Hotel Micuras (熱海温泉 ホテルミクラス).
Of course, it's recommended to stay for a few nights at onsen hotels/ryokan if you have some extra days!! You can also extend your trip to Hatsushima (初島), the remote island within 30 mins by ferry from Atami. Camping, BBQ, diving, snorkeling, all things to do in summer there!!
Hiroshima (Day6–7)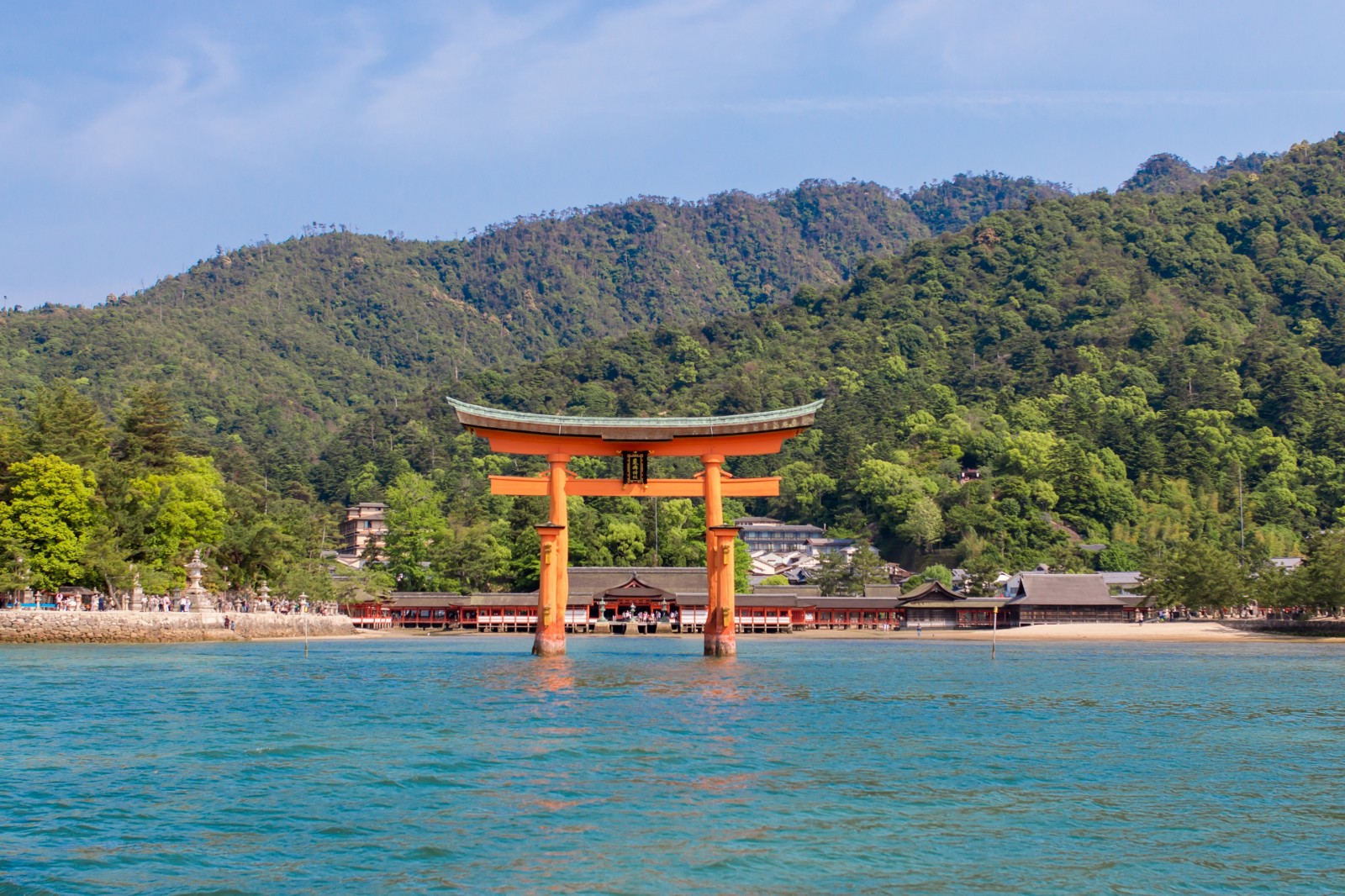 Let's leave Tokyo for the next summer destination Hiroshima. To get to Hiroshima from Tokyo, Shinkansen is the most recommended way, personally. ▽See more details▽
Hiroshima is one of the best tourist spots for learning Japanese history and culture. It's so easy and smooth to travel Hiroshima since there are major tourist spots compacted in the center of Hiroshima City. Spend a day learning the deep history of the city Japanese traditional culture at Hiroshima Peace Memorial Park&Museum (広島平和記念公園), known as the Atomic Bomb Dome, and Hiroshima Castle (広島城) and the beautiful Japanese garden Shukkeien (縮景園).
For another day, take a day trip to the spiritual island Miyajima (宮島), officially named as Itsukushima. It takes only 15 mins to get from Hiroshima City by ferry. Miyajima is where one of the greatest Japanese shrines called "Itsukushima Shrine" and its magnificent floating red torii gate are located. Apart from the famous shrine, Daisho-in Temple (大聖院) and Mt.Misen (弥山) in the island are top tourist sites to visit in Japan.
▽Looking for budget-friendly but quality hotels in Hiroshima??▽
Okinawa (Day8–10)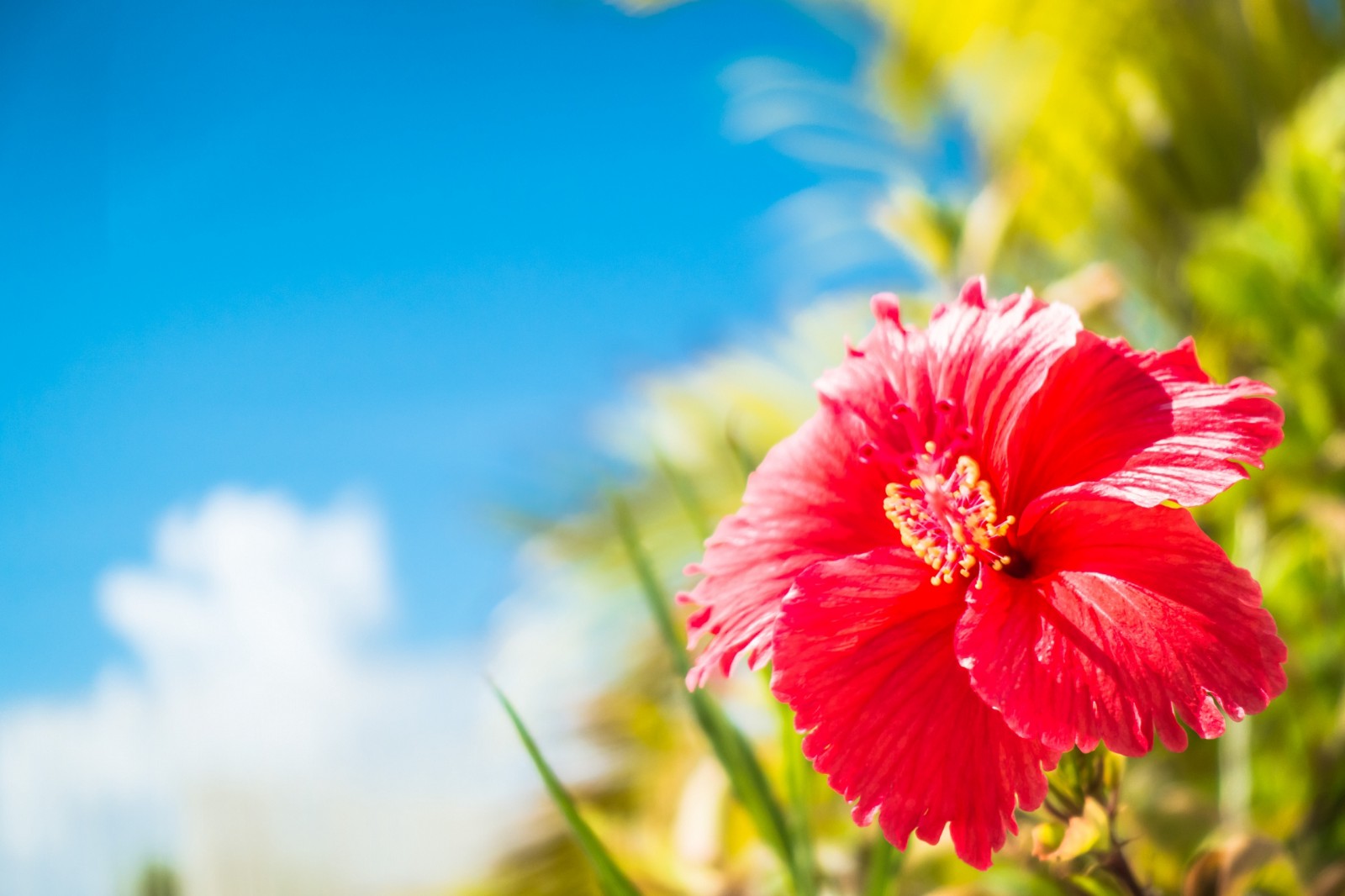 The final destination of the summer trip itinerary is the best beach vacation resort Okinawa. It takes about 2 hours to get to Naha Airport from Hiroshima Airport by airplane.
I'd like to introduce the perfect Okinawa itinerary for 3 days which are completed based on my travel experiences to Okinawa for over ten times. Okinawa has unique history and culture different from those of Japan's main island, so it's fun to learn them there. Furthermore, it's also strongly recommended to visit nature spots in summer.
On the first day, take a rental car and head to Motobu Peninsula (本部半島), located in the middle north-west of the island. There are one of the most popular tourist spots in Okinawa Churaumi Aquarium (美ら海水族館) to see the biggest whale sharks and other regional species of fish. You can hit Sesoko Beach (瀬底ビーチ) from Churaumi Aquarium within 20 mins. The emerald green of the ocean is beautifully contrasted with the white of the coral sand beach.
Go to the south of the island on the next day for historical spots. Shurijo Castle (首里城), one of the Okinawa's symbols, represents the unique culture inspired by Japan, China and south-east Asia. The architecture of the castle is also interesting. At Okinawa Peace Memorial Park (沖縄平和祈念公園), is where the battle in Okinawa took place during WWII.
▽Here are amazing hotels in Okinawa with the best deal▽
On the third day, enjoy shopping and dining at Kokusaidori Street (国際通り) until the time to head to Naha Airport. Countless souvenir shops offer unique items like regional snacks and alcohols and Shisa statues.
▽To find out what to buy in Okinawa, check this article▽
Restaurants on the street serve Okinawan food including Okinawa Soba Noodle, Taco Rice and Goya Champuru.
▽Want to get to know where the local Okinawan eat authentic regional food??▽
Finally, it's time to go to Naha Airport to leave for your final airports in Japan like Narita Airport or Kansai International Airport.
If you are worried to drive a car, you can enjoy traveling in Okinawa by monorail and bus. However, car is the much more freely to move over Okinawa. Compared with metropolitan areas, less amount of traffic and wider street in Okinawa. So it's a little easier to drive in Okinawa.
▽Check more itineraries in Okinawa▽
I hope this summer itinerary will help you and your trip to Japan in summer will be safe and fantastic. For more info about summer in Japan, you might also like these articles below!!
▽Related Articles▽
▼Editor's Picks▼
---