7 Greatest Music Videos Filmed in Japan
From Muse to Clean Bandit, here are best music videos filmed in Japan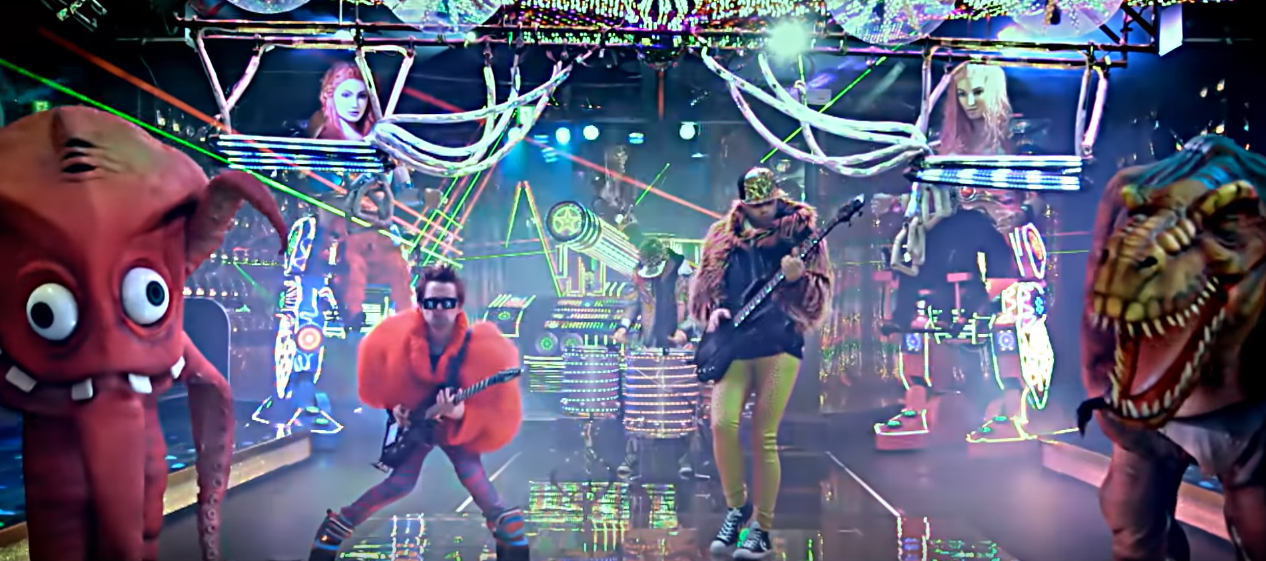 Japan has inspired numbers of artists including famous musicians. Because the scenery and atmosphere is so different from western countries, Japan itself can be a good kick to pump-up their music videos (even though most of songs are not about Japan). Here are some of coolest music videos filmed in Japan!
---
1. Read My Mind by The Killers (2007)
The American band's music video was shot in several locations in a heart of Tokyo. The video mainly shows the band members play around the city with some interesting feature with school girls, geisha, Japanese Elvis and famous TV character Gachapin.
2. Rather Be by Clean Bandit (2014)
The song by the British electronic band. The video features a Japanese girl (who is a big fan of the band) sings along with the song in Tsukiji Market, Izakaya, Shibuya etc. The video gained over 420 million views on YouTube!
3. Stronger by Kanye West (2007)
Kanye version of "Harder, Better, Faster, Stronger" by French house duo Daft Punk. The music video is set in a futuristic and robotic world topped with neon lights and some Japanese letters in anime font.
4. I Won't Let You Down by OK Go (2014)
One of the best music video creators, OK Go. The band often produces their music videos with one shot. This time with a huge contribution by Japan's high-tech skills, the band members ride Honda UNI-CUBs and the video was shot by octocopter drones in outskirt of Chiba prefecture with over 2,000 extras.
5. Just Can't Get Enough by The Black Eyed Peas (2011)
The video was filmed in Japan in 2011 just one week before the Tohoku Earthquake and it opens with the caption. It was shot in guerrilla-style in Tokyo featured on Tokyo's nightlife.
6. Intergalactic by Beastie Boys (1998)
The legendary music video by the great Hip-Hop band. The video starts up with a giant robot landing in the city and fighting with a monster while the band in Japanese street construction worker's uniforms walk around the busiest districts & stations in Tokyo.
7. Panic Station by Muse (2013)
During their '2nd Law' tour in Japan, the video was filmed on the streets of Shibuya and one of the most popular destinations in Tokyo, at the Robot Restaurant in Shinjuku's Kabukicho district. The band plays on the neon stage is just so stunning!
---
So..can you spot any of locations in these videos?? 🙂
↓↓↓For more articles about Japan, check these links!! ↓↓↓
▽Related Articles▽
▼Editor's Picks▼
---