10 Best Anime You Should Watch Only on Netflix
List of Anime to Watch Only on Netflix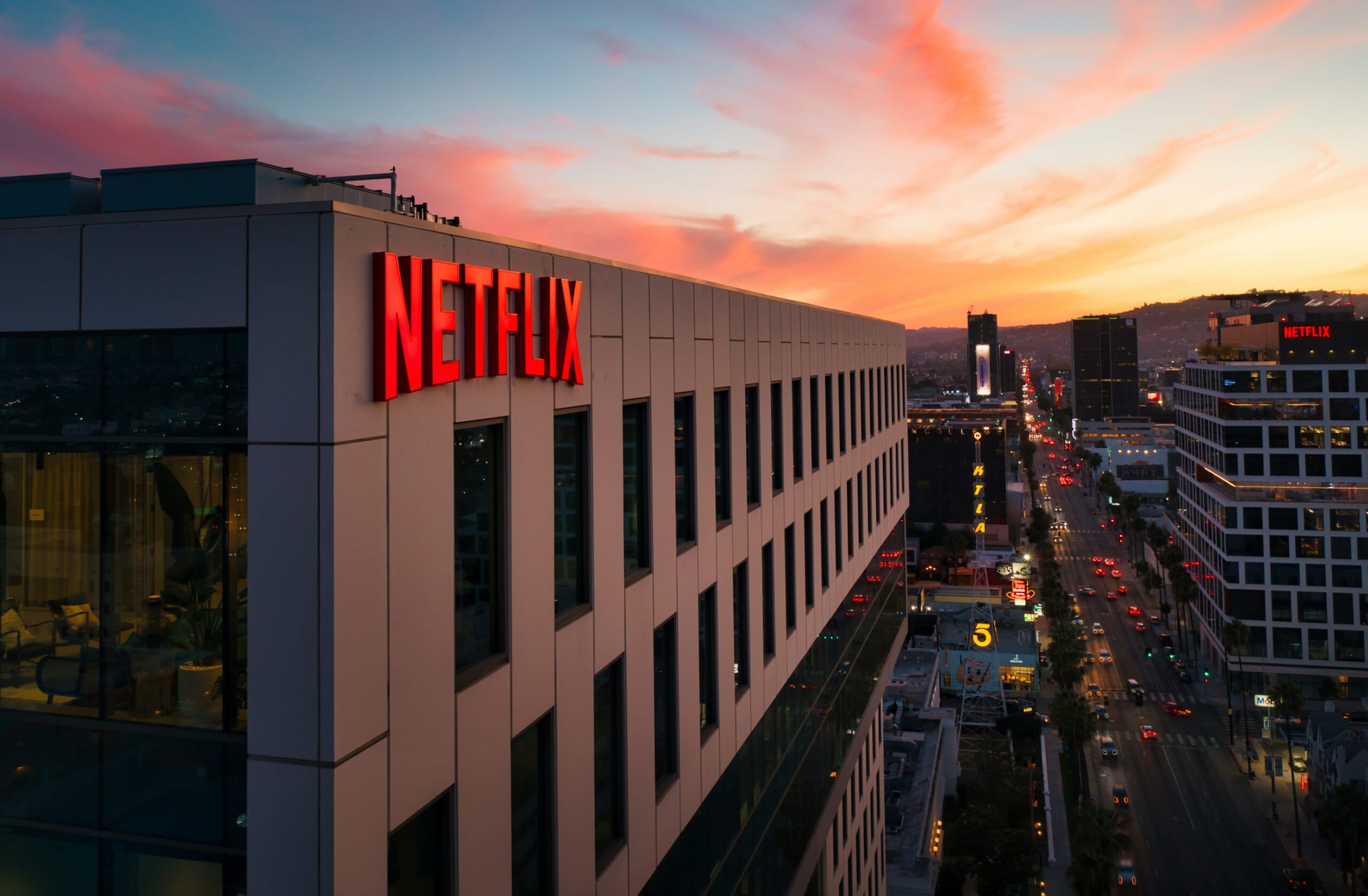 Netflix is now a dominant platform globally, with a diverse range of content added daily. Anime is one of its popular genres, where viewers can enjoy everything from renowned classics to the latest popular series.
Every year, hundreds of new anime series and movies are released. Netflix also produces its own original works and offers anime that can only be seen through its exclusive distribution. Moreover, there are many excellent works that contemporary anime fans should watch.
Here, I introduce best anime series and movies exclusively distributed on Netflix. Some have been broadcast on TV and have become available on various platforms, but there are still anime that can only be viewed on Netflix. It could even be said that anime lovers might consider subscribing to Netflix just for these offerings.
1. Pluto (2023)
Pluto is an anime adaptation of a manga written by Naoki Urasawa, which is based on The Greatest Robot on Earth, a story from "Astro Boy" by Osamu Tezuka, who is often referred to as the "father of manga". Netflix is set to exclusively stream this anime in 2023.
The original manga was serialized from 2003 to 2009 by Naoki Urasawa. The story is set in a near-future where humans and high-performance robots coexist completely, and it unfolds as a high-quality suspense drama. It reimagines the classic Astro Boy story in a more mature and complex light, exploring themes of memory, intelligence, and what it means to be human.
2. Cyberpunk: Edgerunners (2022)
Cyberpunk: Edgerunners is an anime series exclusively released worldwide on Netflix in September 2022. It's widely regarded as a masterpiece of modern cyberpunk aesthetics and storytelling. The series serves as a prequel to the video game Cyberpunk 2077, which was launched in 2020. Cyberpunk: Edgerunners is a concise series, neatly wrapped up in 10 episodes. This makes it an ideal choice for those looking to enjoy a complete, compelling story in a relatively short amount of time.
Set in an era where everyone can augment their bodies with cybernetics and obtain power, Cyberpunk: Edgerunners presents a world of stark contrasts. However, the price for over-augmentation is high. Individuals who excessively modify their bodies risk mental decay, a state of frenzy known as "Cyberpsychosis." The protagonist, David Martinez, hails from a poor background, making him feel out of place amidst the elite milieu of his school. Triggered by his mother's death, he makes the critical decision to install a particular piece of cyberware into his body.
3. Violet Evergarden (2018)
While Violet Evergarden (ヴァイオレット・エヴァーガーデン) wasn't initially an exclusive Netflix production, the streaming platform indeed played a crucial role in its distribution and popularity. The series was made available in Japan on Netflix from January 2018, and by the spring of the same year, it was released to audiences worldwide.
Violet Evergarden is a beautifully crafted anime series that explores the emotional journey of a young girl named Violet, who was raised as a soldier and has little understanding of human emotions. The series is set in a fictional world where technological advancements have given rise to a new profession of "Auto Memory Dolls" – women who write letters for others. Violet, who possesses incredible writing skills, becomes an Auto Memory Doll and begins her quest to understand and convey emotions through her letters. As she interacts with various clients and navigates the complexities of their lives, she begins to understand her own feelings and embarks on a journey of self-discovery. The series is known for its stunning animation, captivating storyline, and heartwarming themes of love, loss, and hope.
4. Baki Hanma (2021)
Baki Hanma (範馬刃牙) is the anime adaptation that follows the first and second parts of the original "Baki the Grappler" series, which aired in 2001. It was first exclusively streamed worldwide on Netflix in September 2021 before being broadcast on TV in 2022. Baki Hanma has been well-received by fans, leading to the announcement of a second season in March 2022.
This anime continues the saga of the young martial artist, Baki Hanma, in his quest to surpass his father as the world's greatest fighter. The first season of Baki Hanma consists of 12 episodes. This series culminates in the long-awaited showdown between Baki and his father, Yujiro Hanma, who is widely regarded as the world's most formidable fighter. The series further delves into Baki's training and preparation for this ultimate fight. There's a lot of anticipation and tension building up to the father-son confrontation, which is a recurring theme throughout the series.
5. Great Pretender (2020)
Great Pretender is a vibrant anime series that was first released on Netflix in June 2020. It takes audiences on a global journey through the world of high-stakes cons. The story revolves around Makoto Edamura, a Japanese swindler who teams up with Laurent Thierry, a charismatic con artist. Together, they execute elaborate scams aimed at criminals and corrupt businessmen worldwide.
The series is broken into four cases: Los Angeles Conection, Singapore Sky, Snow of London and Wizard of Far East. Each case in the series sees them devising intricate schemes to swindle corrupt elites. The show, while thrilling and humor-filled, delves deep into the characters' pasts, exploring themes of redemption and personal growth amidst the thrilling world of deceit and trickery.
6. 7 Seeds (2019-2020)
7 Seeds is a post-apocalyptic anime series produced by Gonzo and Studio Kai and based on the manga series of the same name by Yumi Tamura. The series, consisting of 24 episodes, was exclusively released on Netflix in 2019 and 2020.
The story is set in a world where giant meteors have hit Earth, wiping out nearly all life. To ensure humanity's survival, the government had secretly initiated the "7 Seeds" project, cryogenically preserving healthy young people. These individuals are then awakened after the catastrophe, finding themselves in a harsh and unfamiliar environment. It focuses on Natsu Iwashimizu and other survivors from her team, Summer B, as they navigate this dangerous new world.
7. Ingress: The Animation (2018)
Ingress: The Animation is a sci-fi anime series, based on Niantic's augmented reality mobile game of the same name. The series was produced by Crafter under the direction of Yuhei Sakuragi and was released on Netflix in 2018.
The plot revolves around Makoto Midorikawa, a special police investigator who has the power to read the memory of objects he touches. After investigating a laboratory explosion linked to a mysterious substance called "Exotic Matter" (XM), Makoto gets caught up in a war. As Makoto gets deeper into the conflict, he meets Sarah, a woman who seems to be the key to this war because of her unique connection to XM.
8. A.I.C.O. Incarnation (2018)
A.I.C.O. Incarnation is a science fiction anime series produced by Studio Bones and exclusively distributed by Netflix. It premiered in March 2018. The series is a gripping blend of bio-tech mysteries and high-stakes action.
The series is set in the near future, specifically in 2035, where an incident known as the "Burst" has led to the creation of an artificial life form called "Matter" which engulfs a research city in Japan. Aiko Tachibana, the protagonist, is a 15-year-old schoolgirl who, after a mysterious accident, discovers that her body is entirely artificial and holds the key to stopping the Matter.
9. A Whisker Away (2020)
A Whisker Away (泣きたい私は猫をかぶる) is a captivating anime movie produced by Studio Colorido and released on Netflix in June 2020. It revolves around a high school girl named Miyo Sasaki, affectionately known as "Muge". She possesses a magical Noh mask that grants her the ability to transform into a cat named Taro. As Taro, she spends time with her crush, Kento Hinode, who is unaware of Taro's true identity.
The film portrays Muge's struggles with her complex family life and her desperate attempts to express her feelings for Kento. When her secret is in danger of being discovered, Muge must confront the dual nature of her life and make a decision about who she truly wants to be. A Whisker Away is a heartwarming tale of love, self-discovery, and the fine line between human and feline worlds.
10. Drifting Home (2022)
Drifting Home (雨を告げる漂流団地) is a full-length Japanese animated film produced by Studio Colorido, widely celebrated for its previous works such as Penguin Highway and A Whisker Away. The anime movie was exclusively released on Netflix in September 2022, reaching a global audience, while also being showcased in theaters across Japan.
Drifting Home follows a group of sixth-grade students who trespass into an apartment complex slated for demolition, only to find it adrift on the sea. One summer day, Kosuke, along with his classmates, sneak into the "Ghost Apartment Complex" that's scheduled for demolition. This complex is filled with memories, as it's the place where he and his old friend Natsume grew up. Suddenly, they find themselves caught up in a strange phenomenon. Before they know it, the apartment complex is drifting on the open sea.
For more information about Japanese pop culture, check these articles below, too!
▽Related Articles▽
▼Editor's Picks▼
---