Best Airbnb in Shinjuku
Cool and Unique Airbnb in Shinjuku, Tokyo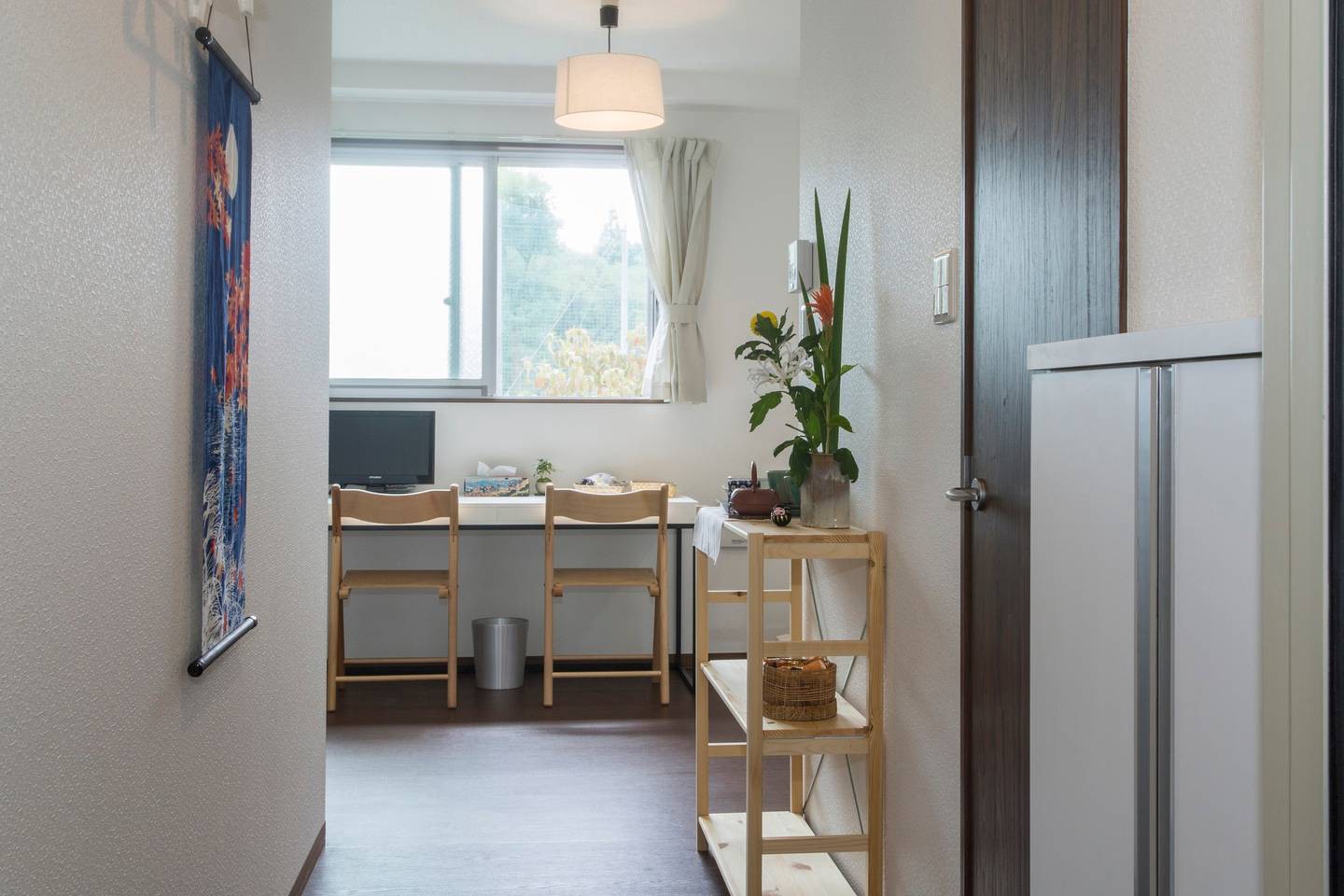 Tokyo has thousands of Airbnb accommodations now, and it's as common as staying at hotels. Airbnb offers a great option for guests to stay comfortably with affordable prices in Tokyo. Moreover, some of Airbnb has cool and unique features that might provides you unforgettable experiences in Tokyo.
In this article, I have listed some of the greatest Airbnb in one of the most popular areas in Tokyo, Shinjuku area. Check out the best Airbnb in Shinjuku, Tokyo!
1. The Best Location in Shinjuku
The clean and cozy studio in Shinjuku area. The location of the accommodation could not get any better since it's located right near Shinjuku Station, and easy access to famous landmarks such as Shinjuku Gyoen Park, high-rise buildings and numbers of bars, restaurants and shops.
-Maximum number of guests: 2
-Price: 12,000 yen per night ~
-About 5 minutes walk from Shinjuku Station
2. Unique Shaped NINJA House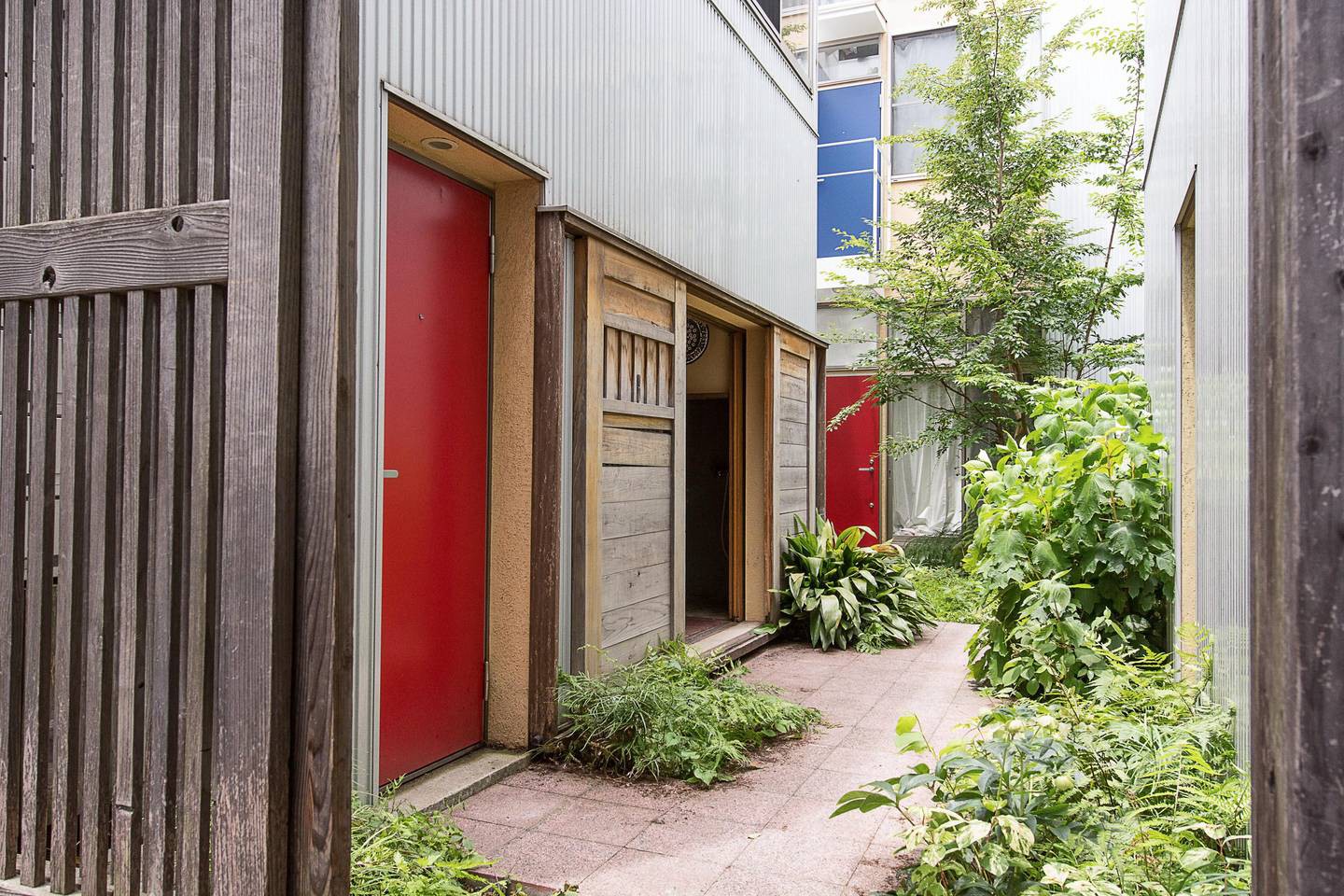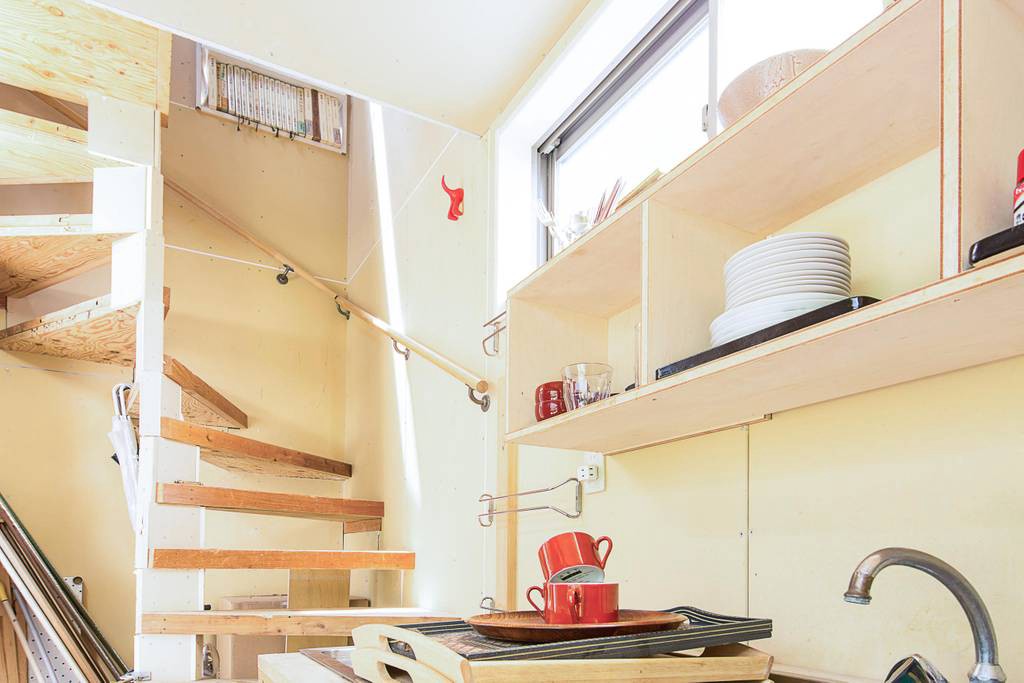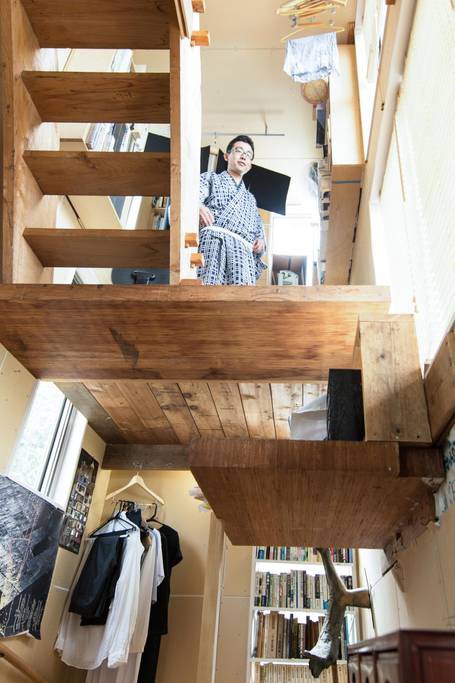 The "NINJA HOUSE" has a very unique shape divided into 3 small rooms with narrow and steep stairs. This might not be the most comfortable place to stay, but great option to have an extraordinary experience in Tokyo! It's located near Hatagaya Station, only 2 stops by train from Shinjuku Station.
-Maximum number of guests: 2
-Price: 8,936 yen per night ~
-About 10 minutes walk from Hatagaya Station
3. Cute Wooden Room with a Balcony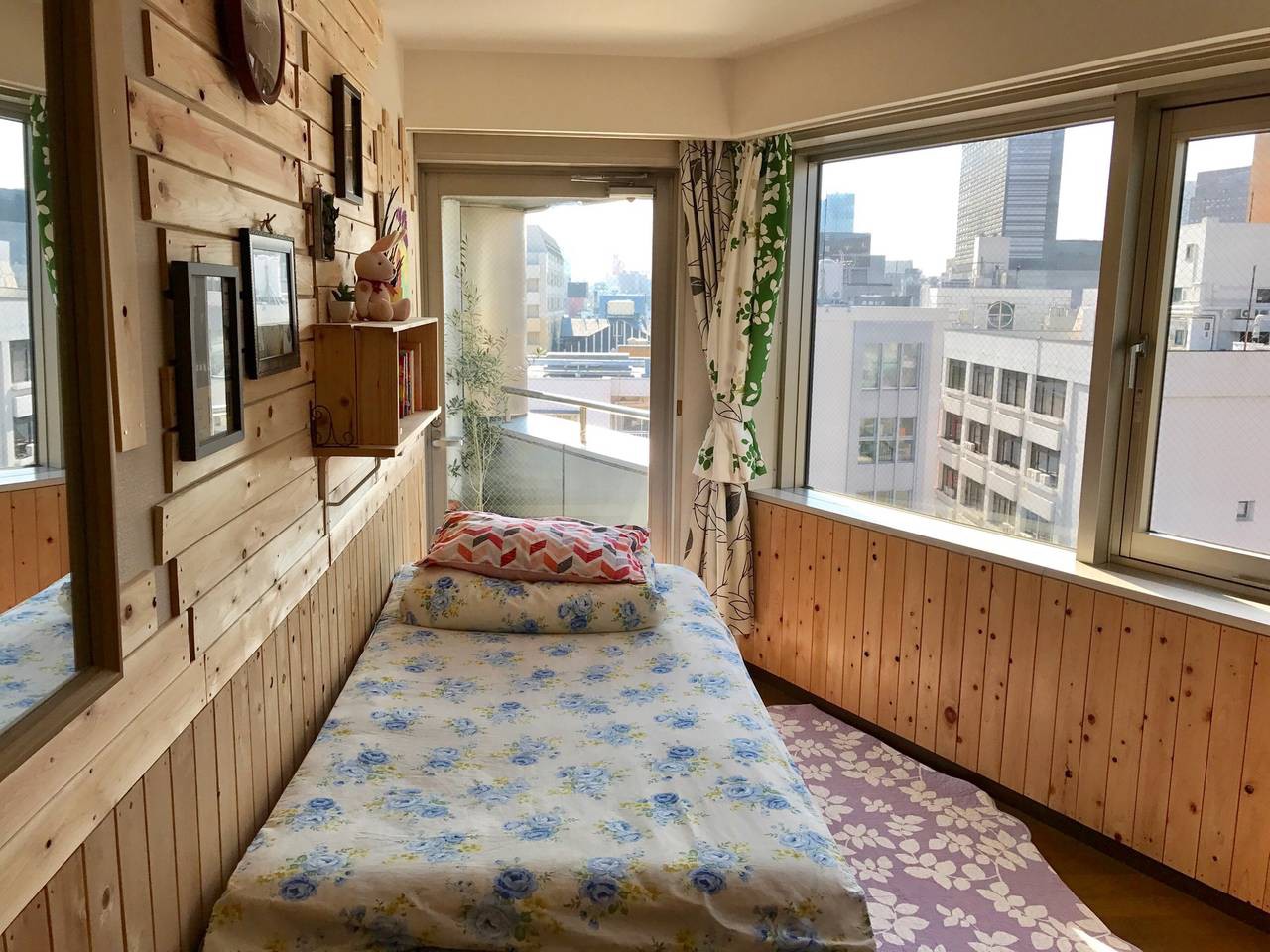 The tiny yet cute and comfortable room is located in the hear of Shinjuku area. There is a rooftop terrace where you can gaze the stunning overlook view of the neighbourhood. Easy to access famous landmarks in Shinjuku area on foot.
-Maximum number of guests: 1
-Price: 4,980 yen per night ~
-About 5 minutes walk from Higashi Shinjuku Station
4. Room with a Shinjuku City View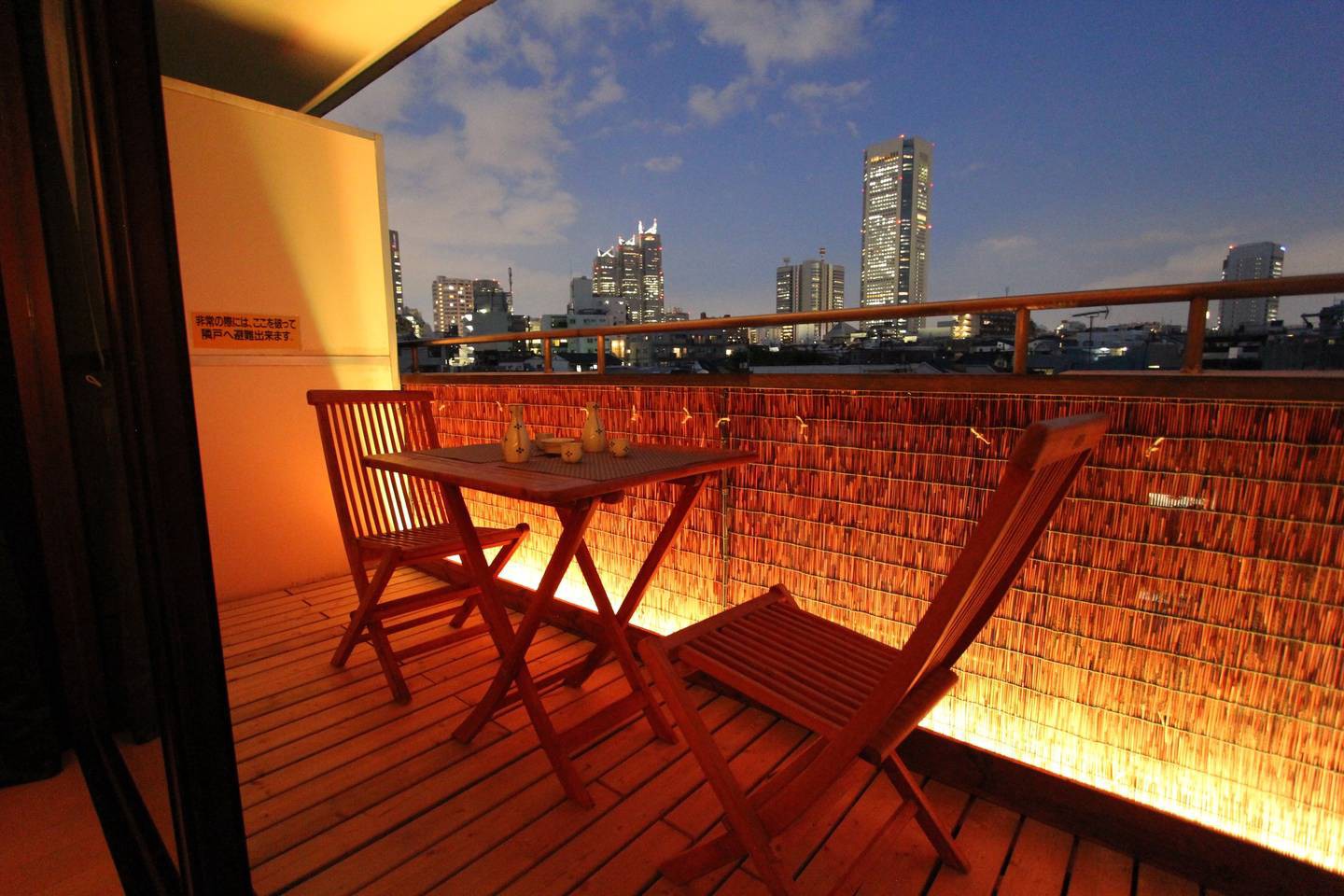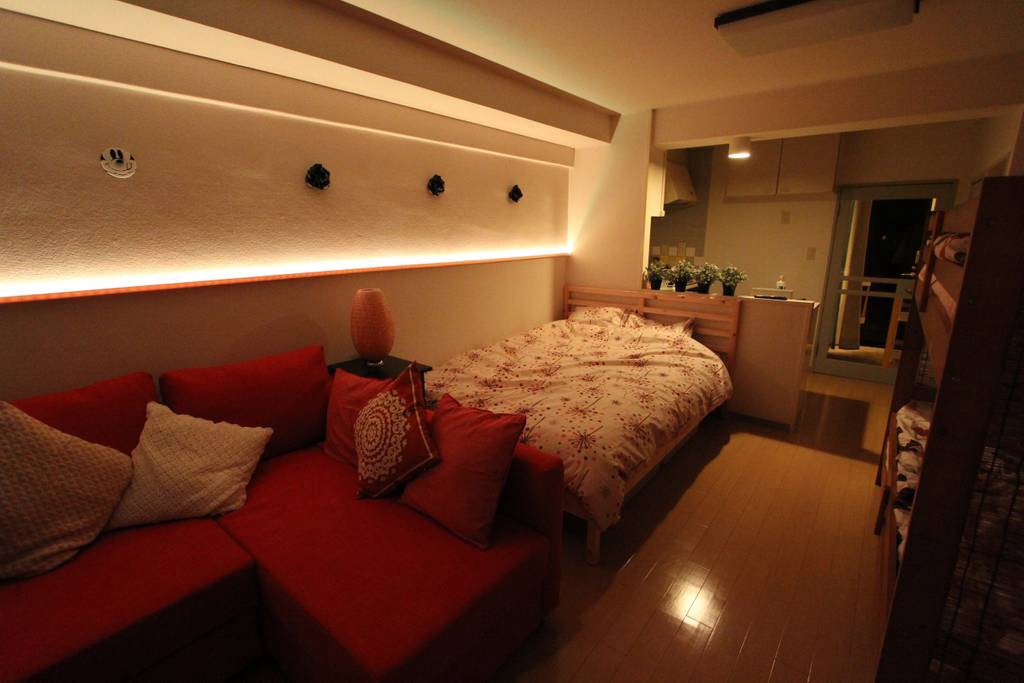 Located in Nishi-Shinjuku area, which is known for high-rise buildings. A specious apartment room can accommodate up to 5 people and has a large terrace with the stunning city view. Shinjuku Station and the sightseeing spots are also within walking distance.
-Maximum number of guests: 6
-Price: 13,405 yen per night ~
-About 8 minutes walk from Nishi-Shinjuku 5 Chome Station
5. Cozy and Unique Japanese Style Room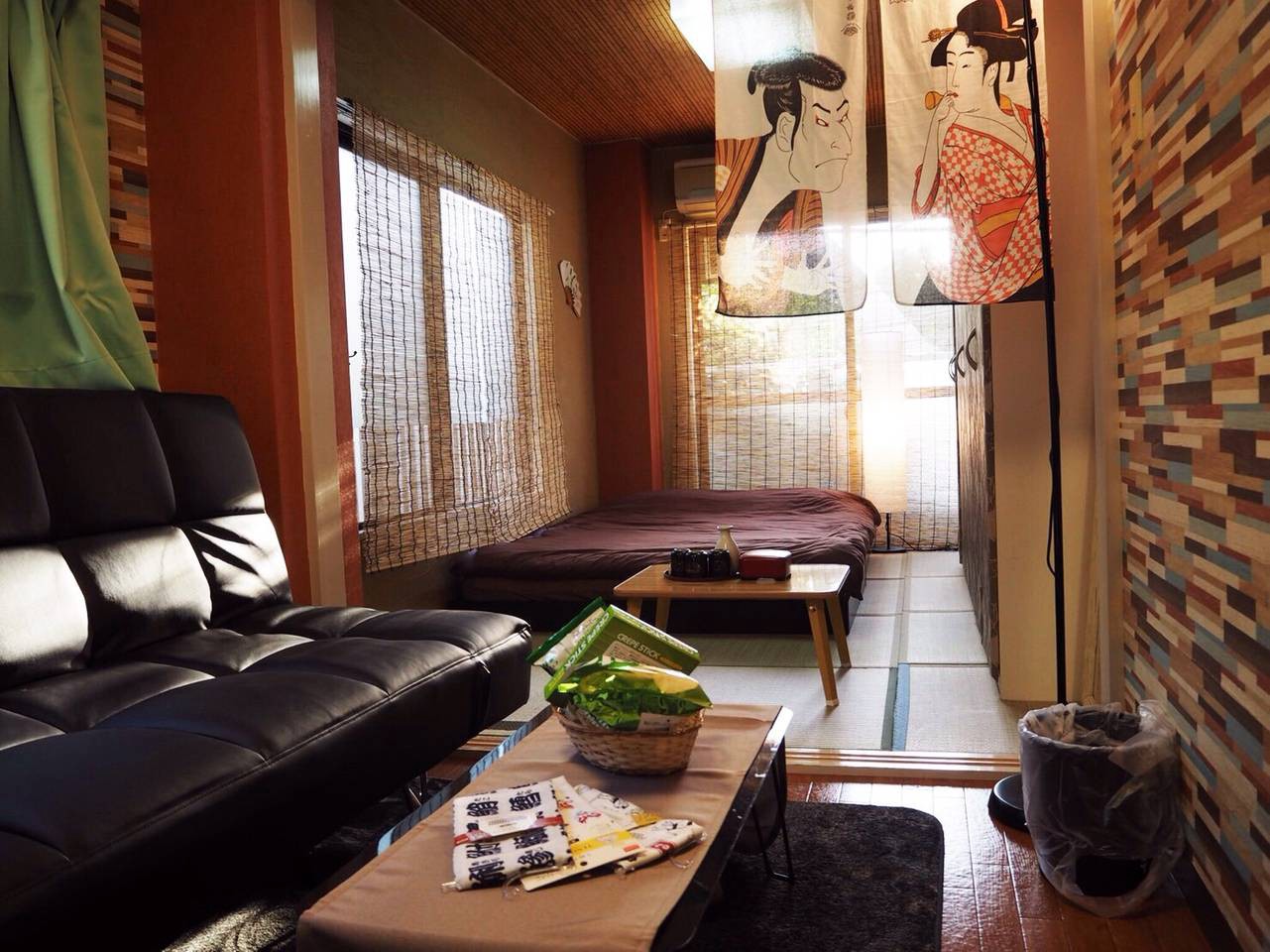 The cool and unique traditional Japanese style flat is located at Tokyo's biggest Korean Town, Shin Okubo area. It takes only 2 mins (one stop) from Shinjuku Station by Yamanote Line, and easy access to many other popular tourist sites in Tokyo.
-Maximum number of guests: 4
-Price: 10,000 yen per night ~
-About 3 minutes walk from Shin Okubo Station
In the following article, we have compiled information on various types of accommodations in Japan, including hotels and traditional Ryokan. With our Japan Accommodation Guide, find the perfect lodging experience for you!
▽Subscribe to our free news magazine!▽
Thanks for reading! Which Airbnb in Shinjuku did you like most? These Airbnb accommodations are the perfect option for unique experiences in Tokyo! For more information about unique places to stay in Tokyo, here are some more articles for you to check out 🙂
▽Related Articles▽
▼Editor's Picks▼
---