8 Weirdest Souvenirs from Japan!
Funny White Elephant Gifts from Japan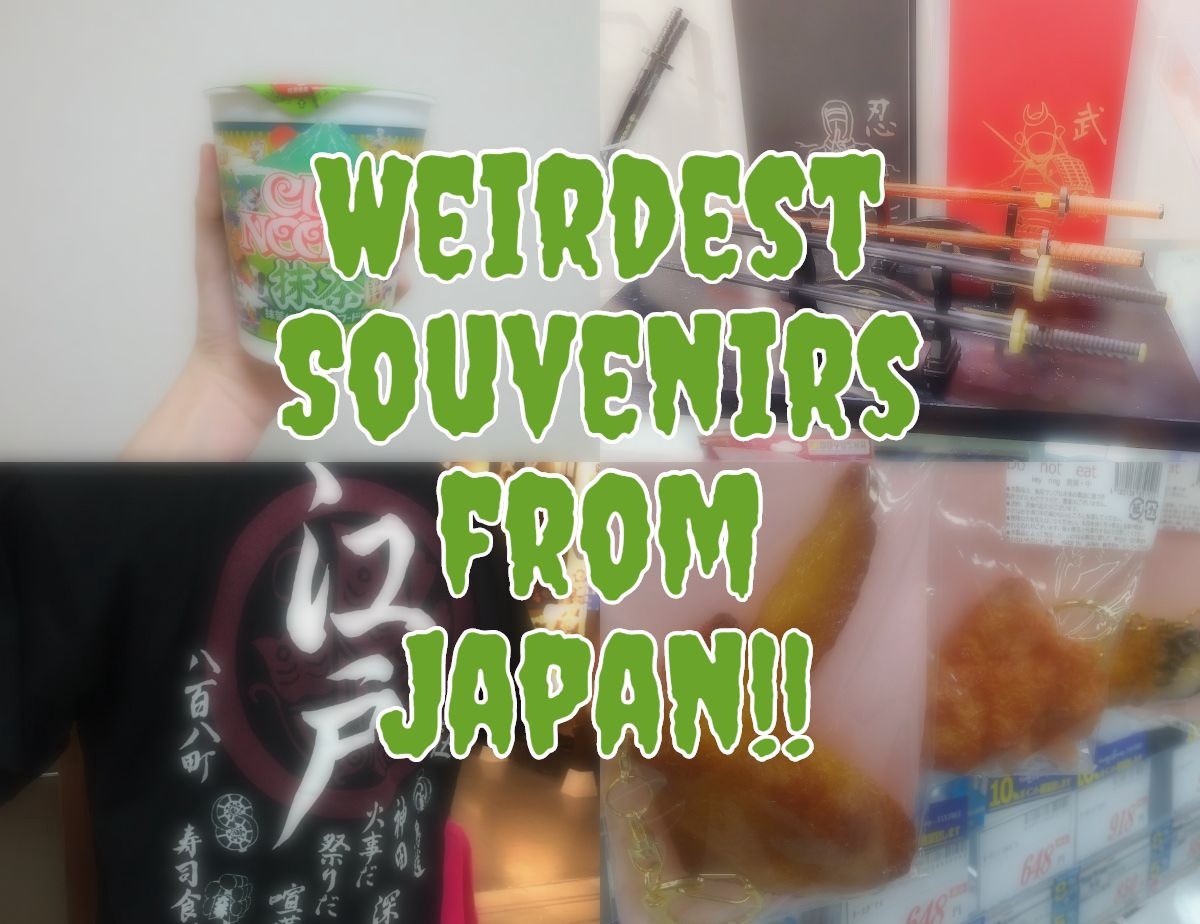 Come be the hero of sparkling gifts from your trip to Japan!
Make everyone "woo" with the only-in-Japan annoying joke souvenirs.
1. Surume
Dried squid. Very popular sea food snack. Add a kick to your room decoration by hanging or pin to your wall. Can be used as unique room fragrance of mesmerizing aroma of 1-year-straight-worn-without-washing socks! There are shredded types but, of course, the whole squid shaped ones are the best to chase people away from your room.
2. Cat Nose Brooch
Just a glance tells everything and does the work.
Wear this to a bar, you won't believe how quickly it turns on people's secret instinct to pet a cat, and maybe you.
3. Fish flip-flops
Yeah! Be the Johnny-on-the-spot for your spring break on the hot beach.
Sure to catch countless attentions to YOU (and your flip-flop).
4. Secret Anime tie
Save the stressed out guys that deserve those little healing time during the long day. Being Otaku is not a sin, but no need to advertise to public neither, right?
It would always be helpful to know that even a Reconstruction Minister presented himself with an Evangelion tie at the press conference.
So why not YOU?
5. Kaonashi T shirt
Everyone has times you want to just hide-away or "Spirited away" once in a while.
Here is the clue to be an instant hermit.
Most recommended for your sanity of mind.
6. Fish Pillow/Cushion
Perfect to go with the list-top Surume to add a final touch to make your
room decoration simply perfect. Though no oceanic breeze aroma available disappointingly. If used on your bed, an ultimate ocean fantasy will be utterly yours. Sure to make it a stunning gift to captain Sparrow,too!
7. Tempura USB Memory
Can't imagine anything better to keep your superb days in Japan.
Save them in a nice piece of Tempura.
Or when 16GB is not enough for your big appetite, Sushi USB memories are ready as well.
8. Cup Noodle Holder
FREE yourself from all the chains put on you!
Here's your savior, a guardian angel that watches your cup noodle lid tight and safe while you're away. It's absolutely up to your free will to whatever activity you would use this saved 3 minutes. Feel the deep peace inside, let the tears flow, you are…. FREE!!
Have you enjoy the list?? Japan is not only the great country to shop high-tech gadgets and traditional craft works, but also unique, creative and slightly weird items! Why not to shop something (might be totally unnecessary but) fun and to entertain your friends/family back home!
If you wanna check more shopping information in Japan, please take a look at listed articles, too!
▽ Related Articles ▽
▼ Editor's Picks ▼
---