10 Best Kakigori in Tokyo
Best Shaved Ice (KAKIGORI) Shops in Tokyo!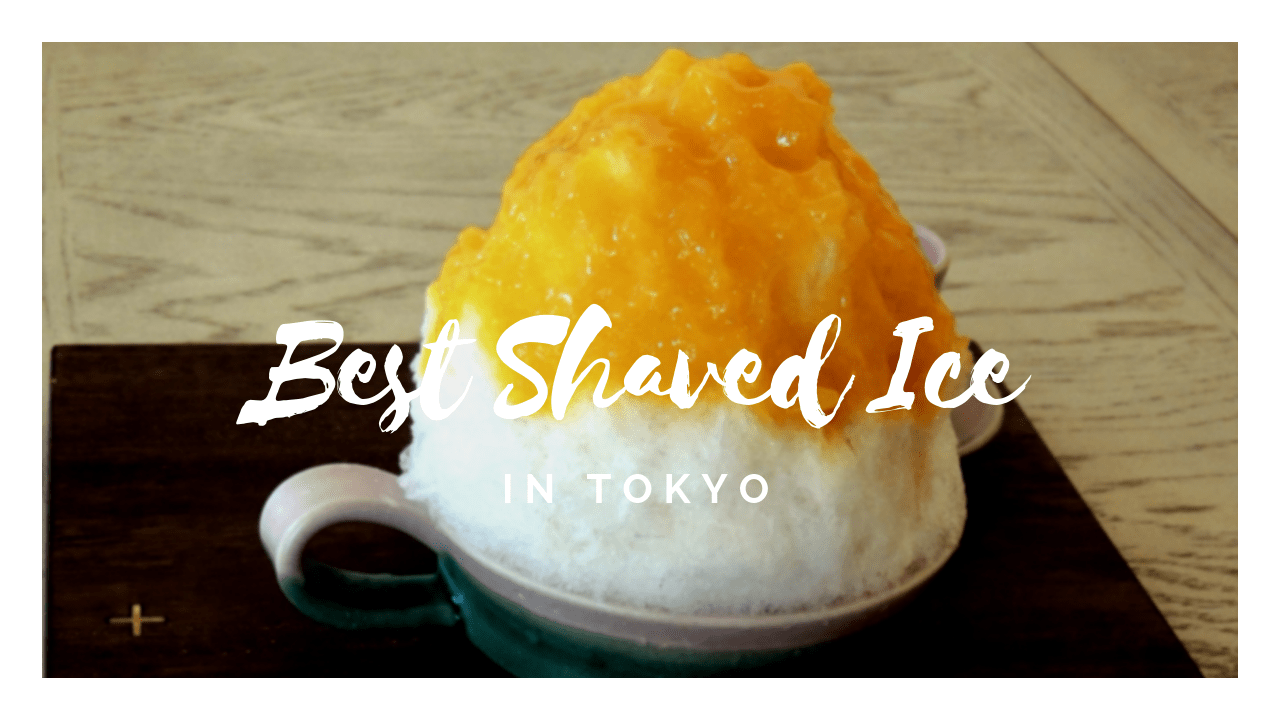 What's the best thing to beat this heat in summer time?? I think Shaved Ice (KAKIGORI in Japanese) is one of best ideas! Shaved ice is a traditional summer dessert in Japan and you should definitely try if you are travelling in Japan during summer!
In Tokyo, there are numbers of cafes serving colourful shaved ice dishes, and because of the trend of "photogenic food", a lot of cafes intend to impress us by their own shaved ice with eye-popping looks 🙂 So let's find out best shaved ice cafes in Tokyo, offering delicious and photo-worthy desserts!
---
1. Shimokita Chaen (しもきた茶苑大山)
Love green tea? Then this is the place you should go! Their foamed Matcha syrup served by Japanese Tea sommeliers will surely blow your mind!!
Access: 2 mins walk from Shimokitazawa Station
Hours: 14:00~18:00
2. Asakusa Naniwaya (浅草浪花家)
Naniwaya is a long-established Japanese confectionery store, best known for their "Taiyaki" sweets. Try authentic Japanese shaved ice with seasonal flavours of syrup!
Access: 10 min walk from Asakusa Station
Hours: 10:00~19:00 (Closed on Tuesday)
3. Himitsu-Do (ひみつ堂)
Himitsu-Do offers traditional Japanese style shaved ice. Finely hand-shaved ice is topped with their secret rich fruit syrup 😉
Access: 4 mins walk from Nippori Station
Hours: 11:00 ~20:00 (Closed on Monday)
4. gram factory (グラムファクトリー)
Newly opened, Tokyo's best "Insta-worthy" shaved ice shop! Customize your own colourful&tasteful shaved ice 😉
Access: 5 mins walk from Shimokitazawa Station
Hours: 11:00〜20:00
5. SULBING (ソルビン)
Try Korean style shaved ice in Harajuku! SULBING serves authentic Korean fluffy shaved ice with generous amount of fresh fruit.
Access: Short walk from JR Harajuku Station
Hours: 11:00~21:00
6. Sebastian (セバスチャン)
Sebastian is a unique shaved ice cafe in Shibuya area, offering photo-worthy, cake-like shaved ice served with cream and seasonal fruits.
Access: 7 mins from Yoyogi-Koen Station
Map: https://goo.gl/maps/mSHNQPLsaG5wJfmb7
Hours: vary upon date (Check on the official Twitter account https://twitter.com/hk_sebas)
7. Yelo (イエロ)
Colourful and fluffy shaved ice is served at Yelo with a selection of flavours and toppings. Alcohol shaved ice is also served at night.
Access: 4 mins from Roppongi Station Exit A3
Map: https://goo.gl/maps/AwN7gQNvE182EaQf9
Hours: 11:00~5:00am next day (Monday to Saturday)/11:00~23:00 (Sunday and Holiday)
8. Wa Kitchen Kanna (和kitchenかんな)
Wa Kitchen Kanna served delicious shaved ice made from natural ice from Nikko. The generous portion shaved ice can be tasted with a choice of various classic & unique flavours and toppings!
Access: 12 mins walk from Sangenjaya Station
Map: https://goo.gl/maps/okSPXsBS48x9w93g9
Hours: 11:00~19:00 (Closed on Wednesday)
9. Ice Monster
The most popular shaved ice store in Taiwan, Ice Monster opened their first shop in Tokyo a couple of years ago. The Taiwanese style shaved ice with flavoured ice blocks brings you a whole new shaved ice experience!
Access: 5 mins walk from Harajuku Station
Map: https://goo.gl/maps/b1BCYVAbMTX7eSz47
Hours: 11:00~21:00
10. Ichounoki (甘味処いちょうの木)
The long-established, authentic shaved ice shop in Tokyo. Ichounoki offers eye-popping and creative shaved ice with fresh fruits and seasonal ingredients.
Access: 3 mins walk from Kita Shinagawa Station
Map: https://goo.gl/maps/PRUBieWSwYbPAB4V9
Hours: 11:30~17:00 (Jul to Sep:Closed on Thursday and Sunday/Oct to Jun: Closed on Thursday)
---
Have you enjoyed my list?? Which shaved ice would you go for?? The listed shaved ice shops in Tokyo are extremely busy during summer so be ready to queue up for a while before you get to taste delicious shaved ice 🙂
↓ More info about SUMMER in Japan! ↓
▽Related Articles▽
▼Editor's Picks▼

---