4 Best Remote Islands near Okinawa Main Island
Extend your trip to hidden remote islands within an hour from Okinawa!!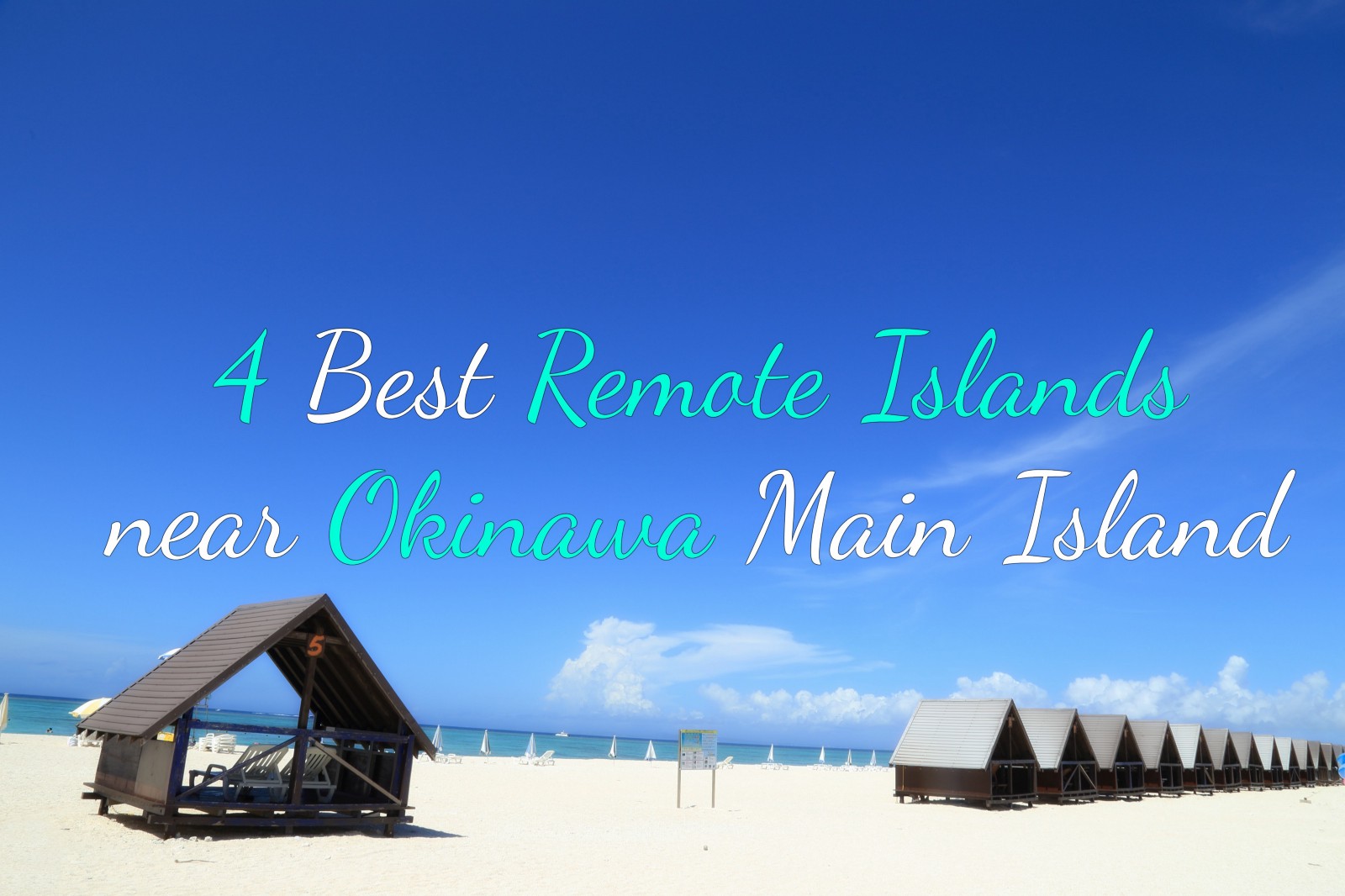 Okinawa has been more popular destination for vacation resorts among foreign travelers in these several years. That is partly because it takes only less than 3 hours to have a flight to Okinawa from Tokyo and the number of direct flights from Asian countries is increasing.
Okinawa Main Island is the most famous, but I would like to suggest you extend your trip a little ahead to remote islands around the main island. There are numerous remote islands in Okinawa, and you can visit some of them within an hour from Okinawa Main Island.
Here are 4 best remote islands near Okinawa Main Island for those who don't like to travel crowded areas or want to enjoy vacations with untouched nature.
Take an off-the-beaten-track trip to Okinawa remote islands before they get popular among international travelers!!
1. Nagannu Island (20 mins from Okinawa Main Island)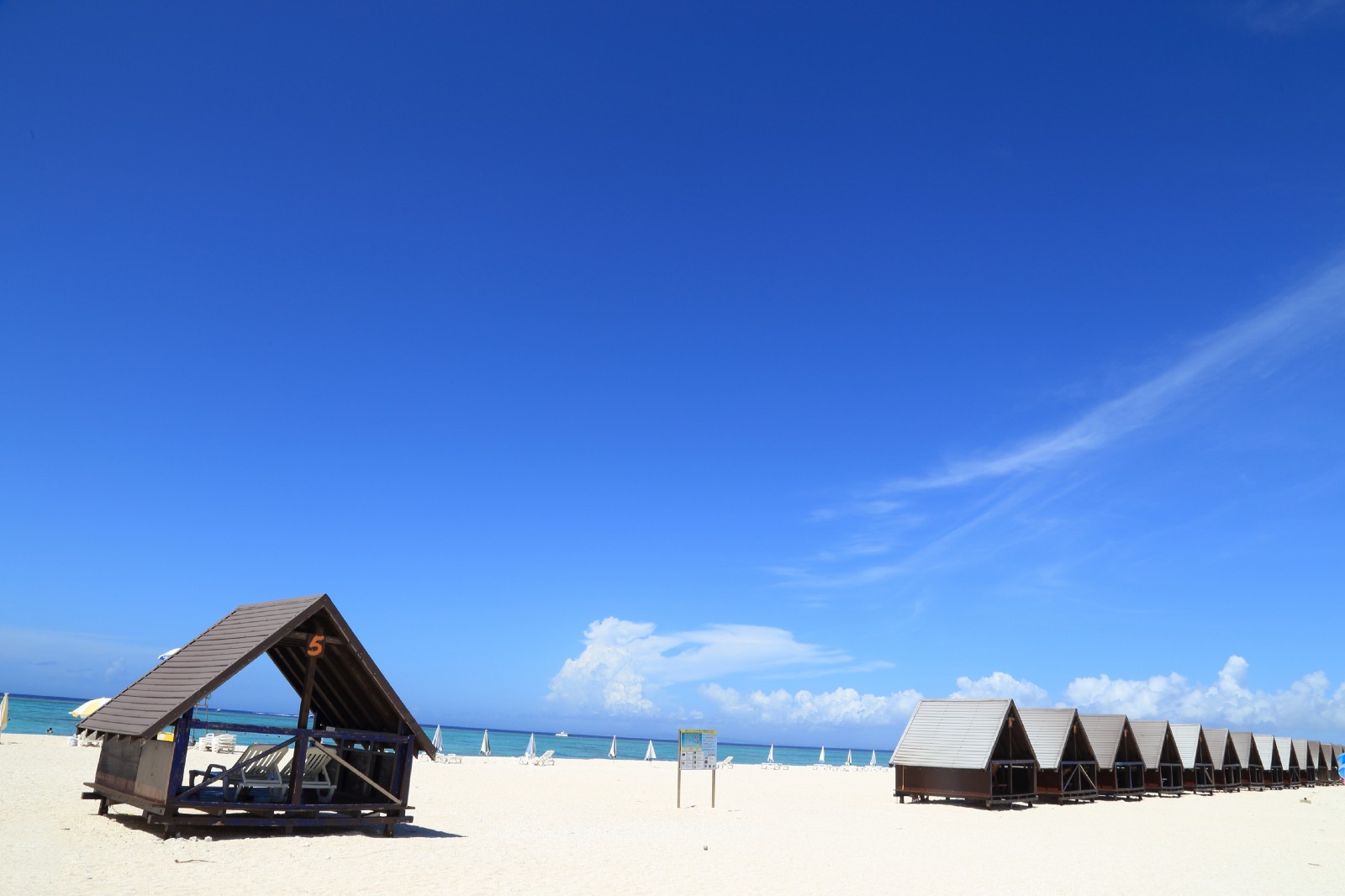 Nagannu Island (ナガンヌ島) is a deserted island very close to the main island of Okinawa. It's difficult to see the views of contrast between the pure white coral sand beach and emerald-green ocean except there.
There are needed facilities like restrooms to stay comfortably,but the nature is totally unspoiled since Nagannu Island cares about the protection of the environment. The reef-fringed island offers a variety of fun activities from snorkeling and whale watching to parasailing and BBQ.
Access: 20 mins by ferry from Tomari Port (泊港)
2. Kudaka Island (15–25 mins from Okinawa Main Island)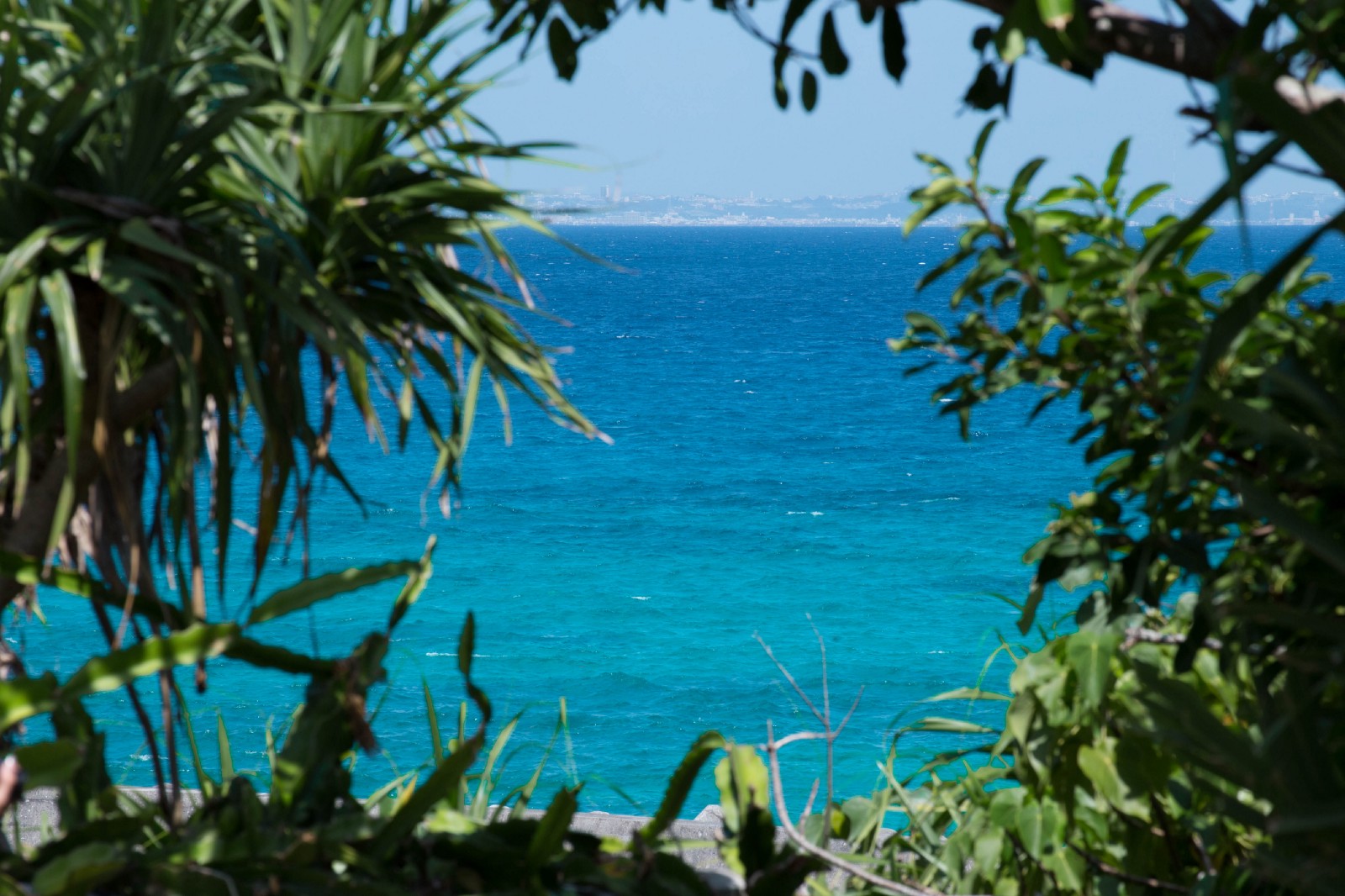 Kudaka Island (久高島) is known as the place where Amamikiyo, the creation goddess of the Ryukyu Islands in the Ryukyuan religion, landed. The myth and the faith in the goddess have been inherited by the local for a long time.
The sacred island is never touristy yet, so the untouched nature and Okinawa's traditional culture remain there. Kudaka Island has some quiet beaches with the contrast of white sand and emerald blue sea. It's also recommended to trek in banyan forests and limestone caves.
It takes only a few hours to travel around Kudaka Island by bicycle which you can rent. Get to know the origin of the Okinawa region!
Access: 15–25 mins by ferry from Azama Port (安座真港)
3. Ie Island (30 mins from Okinawa Main Island)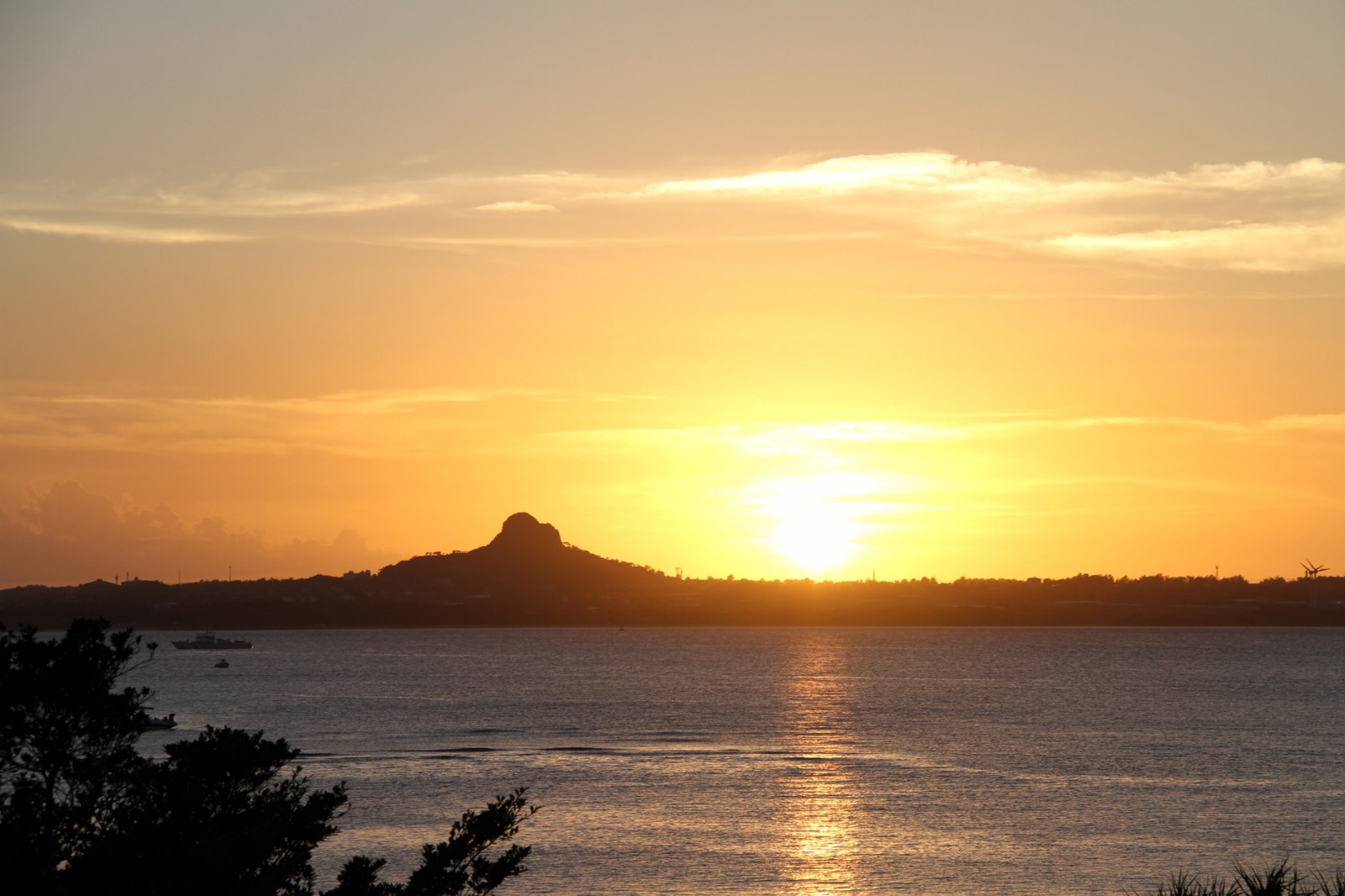 Ie Island (伊江島) is easy to take a day trip from Okinawa Main Island, but it's also totally worthy staying a few nights since there are many spots to visit in the remote island. All of the buildings in Ie Island was burnt away during The Battle of Okinawa except only one building surviving in the war-torn island, which is a pawn shop.
Ie Jima Auxiliary Airfield, which the Imperial Japanese Army constructed in wartime, was the largest airfield in the Eastern worlds. It has been based in by the U.S. Army since 1945, whose base occupies 35% of the island now.
You can touch the rich nature at Gusuku Mountain (城山), Ie Beach and Nyiyatiyagama Cave (ニィヤティヤ洞窟). At Hibiscus Garden, over 1,000 species of hibiscuses bloom, and a million white lilies spread out all over Lily Field Park.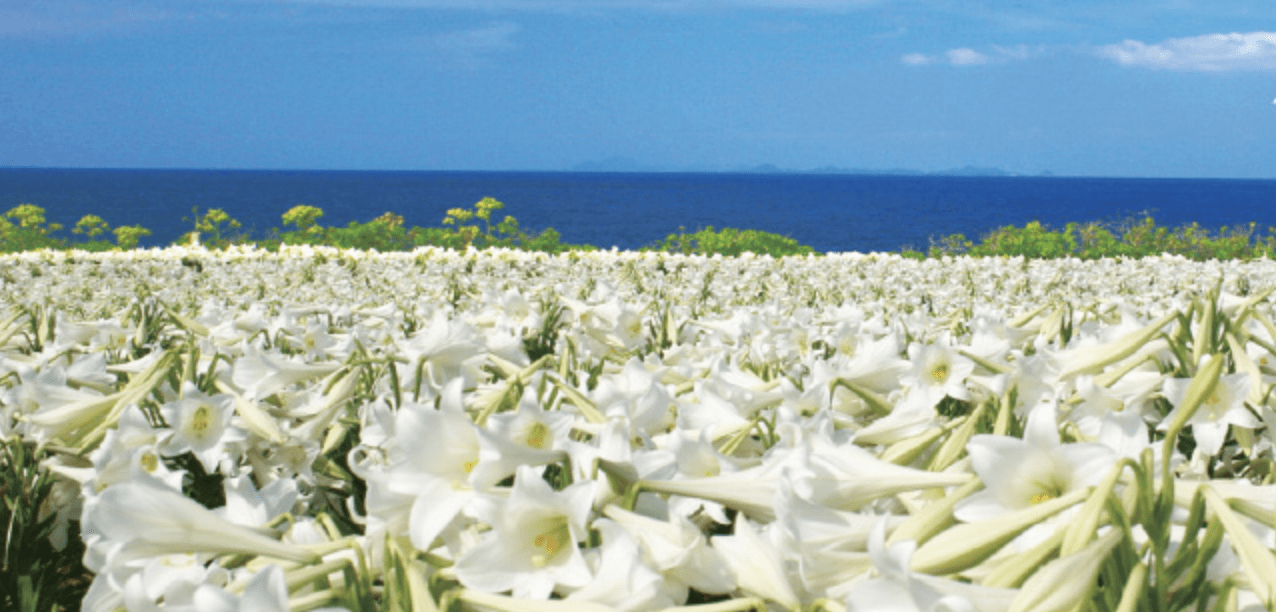 Ie Island also offers unique Okinawa such as the regional brand of Wagyu Ie Beef and their original drink Ie Rum.
Access: 30 mins by ferry from Motobu Port (本部港)
4. Tokashiki Island (35 mins from Okinawa Main Island)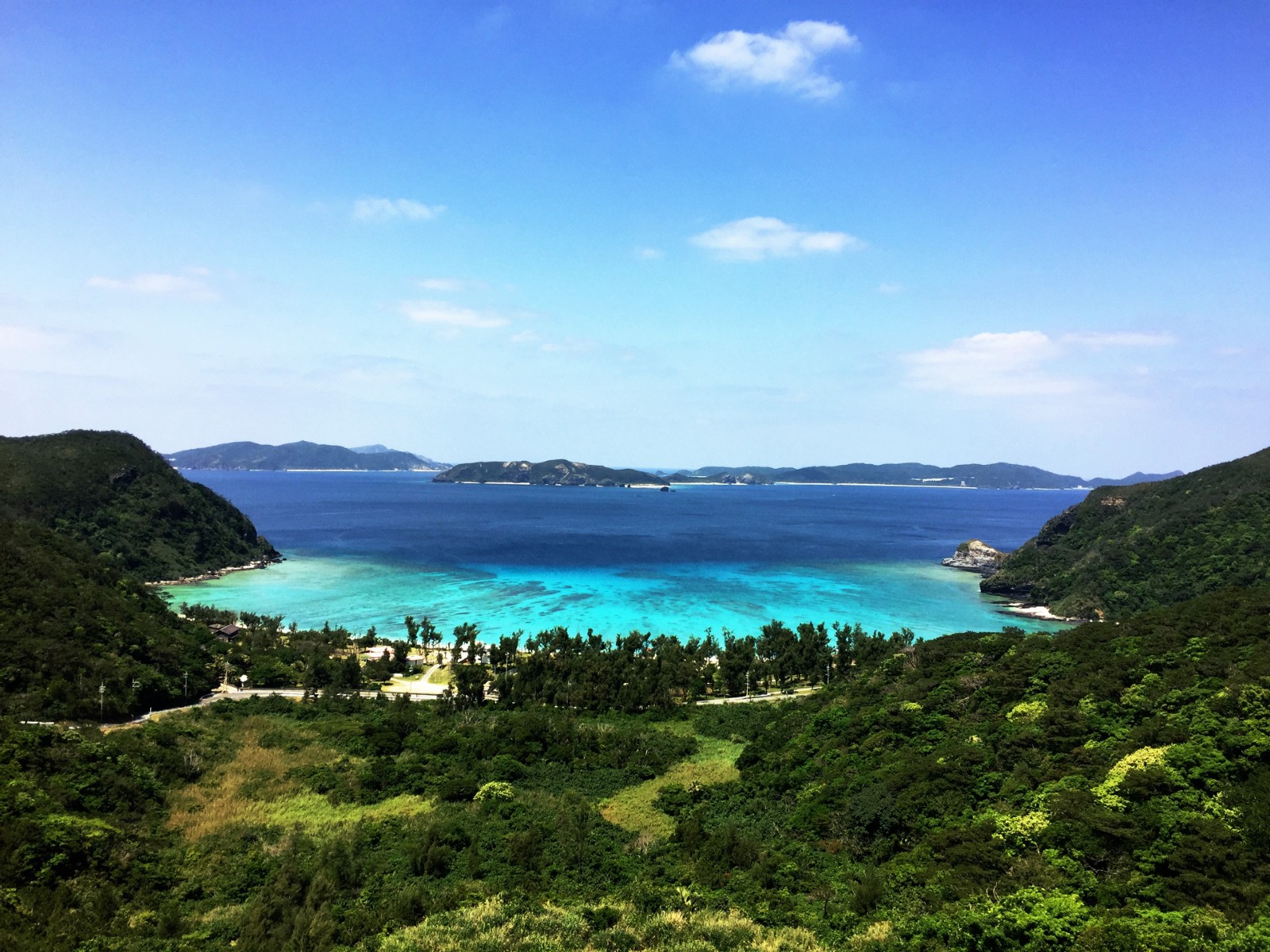 Tokashiki Island (渡嘉敷島) is the largest island in the Kerama Islands. The color of the ocean around the islands are called "Kerama Blue" which you can't see except there.
Aharen Beach (阿波連ビーチ) is one of the most beautiful beach in Tokashiki Island. Go out to sea a little, you can reach the tiny deserted island "Hanare" which is the best spot to enjoy snorkeling. On the other hand, another popular beach Tokashiku Beach (渡嘉志久ビーチ) is the 800m long natural beach with purely white coral sand, and it's perfect for diving with a variety of fishes. Furthermore, sea turtles live around the beach, so you can see them frequently.
Tokashiki Island has an only resort hotel Kerama Terrace in Kerama Islands. If you want to travel the island in a slow and luxury way, it's recommended to stay at the resort.
Access: 35 mins by ferry from Tomari Port (泊港)
---
You can enjoy traveling Okinawa in all seasons with a warm climate. If you plan to take a trip to Okinawa, why don't you extend your trip to those accessible remote islands and experience special activities and the unique culture. For more info about Okinawa, please check these articles below!!
▽Related Articles▽
▼Editor's Picks▼
---