Tokyo 3 Days Itinerary for First Timer
Tokyo Itinerary: 3 Days in Tokyo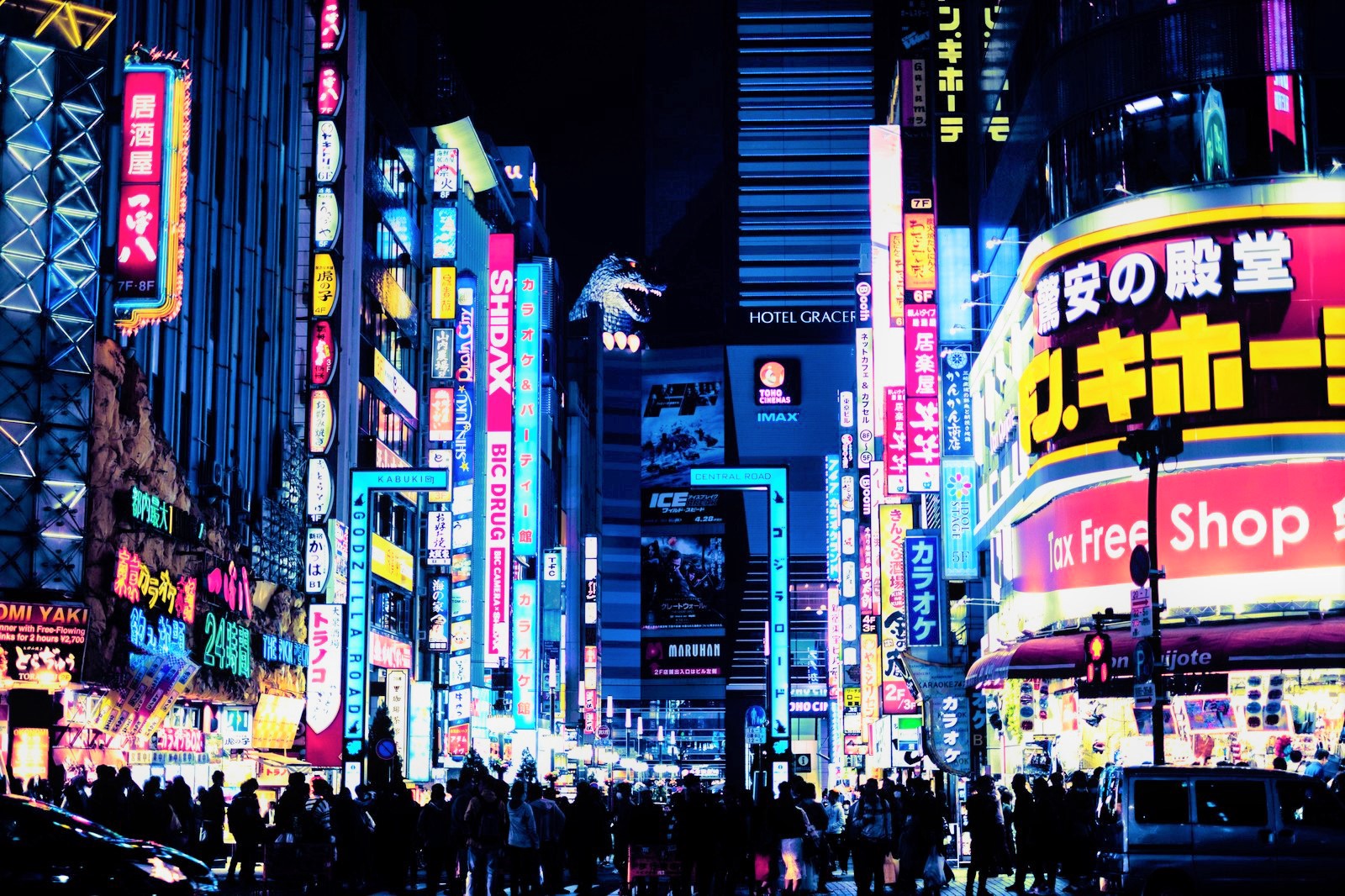 The perfect guide for first time visitors in Tokyo. Experience Japanese history, high-tech, pop-culture and delicious food in 3 days.
Day 1: Historic and nostalgic Tokyo's downtown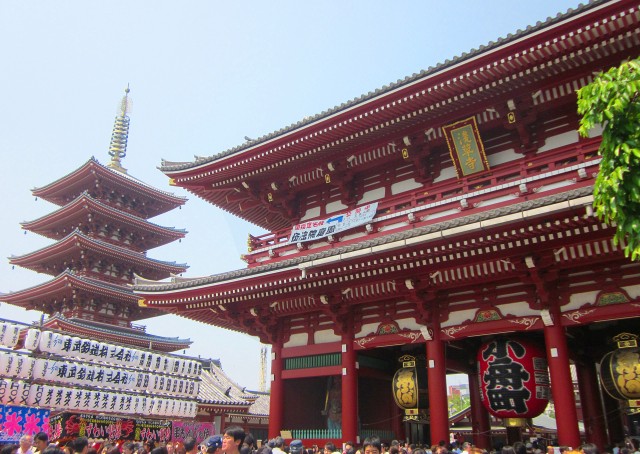 -Ueno
Visit Ueno Park, the most popular park in Tokyo. The park also includes some interesting sights such as temple, shrine, museums and the largest Zoo in Tokyo. Then hit Ameyoko street, the most lively and chaotic street market in Tokyo.
-Kappabashi
Located between Ueno and Asakusa, Kappabashi is the street lined with local shops mostly dealing with kitchen and restaurants' products. A lot of professional chefs shop here to get quality kitchen products including fine Japanese knives.
-Asakusa
The iconic temple of Tokyo, Sensoji Temple is located near Asakusa station. Be welcomed with the massive Kaminarimon gate, stroll on the Nakamise Street lined with souvenir and local snacks shops. Asakusa has plenty of long established restaurants offering delicious and authentic local dishes.
-Tokyo Skytree
Approx 20 mins walk from Sensoji Temple, Japan's highest building Tokyo Skytree is located in Oshiage area. Visit there at night for the breathtaking view of the city from the 350m high observation deck.
Day 2: Otaku, Seafood and Tokyo Tower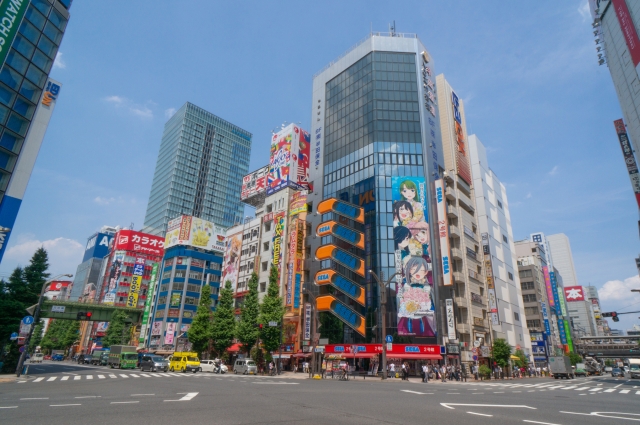 -Akihabara
The place to meet Otaku (geek) culture and shop high-tech gadgets in Japan. Akihabara has millions of interesting shops related to Japanese Otaku culture such as gaming, animation, manga, maid cafe, underground idols and so on. There are also several big shopping malls of electronic gadgets offering the latest products at competitive price.
-Tsukiji and Ginza
<The inner market of Tsukiji has been relocated to Toyosu in October 2018, however shops and restaurants at the outer market of Tsukiji remain their business with the same conditions as before. The famous tuna auction can be seen now at Toyosu Market.>
The outer market of Tsukiji is full of shops and restaurants serving the best quality fresh seafood. If you wanna shop high-end fashion products, Ginza Shopping High Street is the best place and it's only a few blocks away from the fish market.
-Hamarikyu Gardens
Only 5 mins away from Tsukiji outer market, Hamarikyu Gardens is a 25 ha park very rich in nature and history even though it's located in the heart of the city. The park includes a authentic Japanese garden, pond, tea house and so on.
-Tokyo Tower
Less than 10 mins train ride from the market area, you can reach the iconic Tokyo Tower. The 150 m high observation deck is open till 23:00. Enjoy another spectacular city view, rather than Tokyo Skytree. Tokyo Tower is also great to view from outside. Numbers of top notch restaurants gather around Tokyo Tower, click here to check!
Day 3: Shopping and Entertaining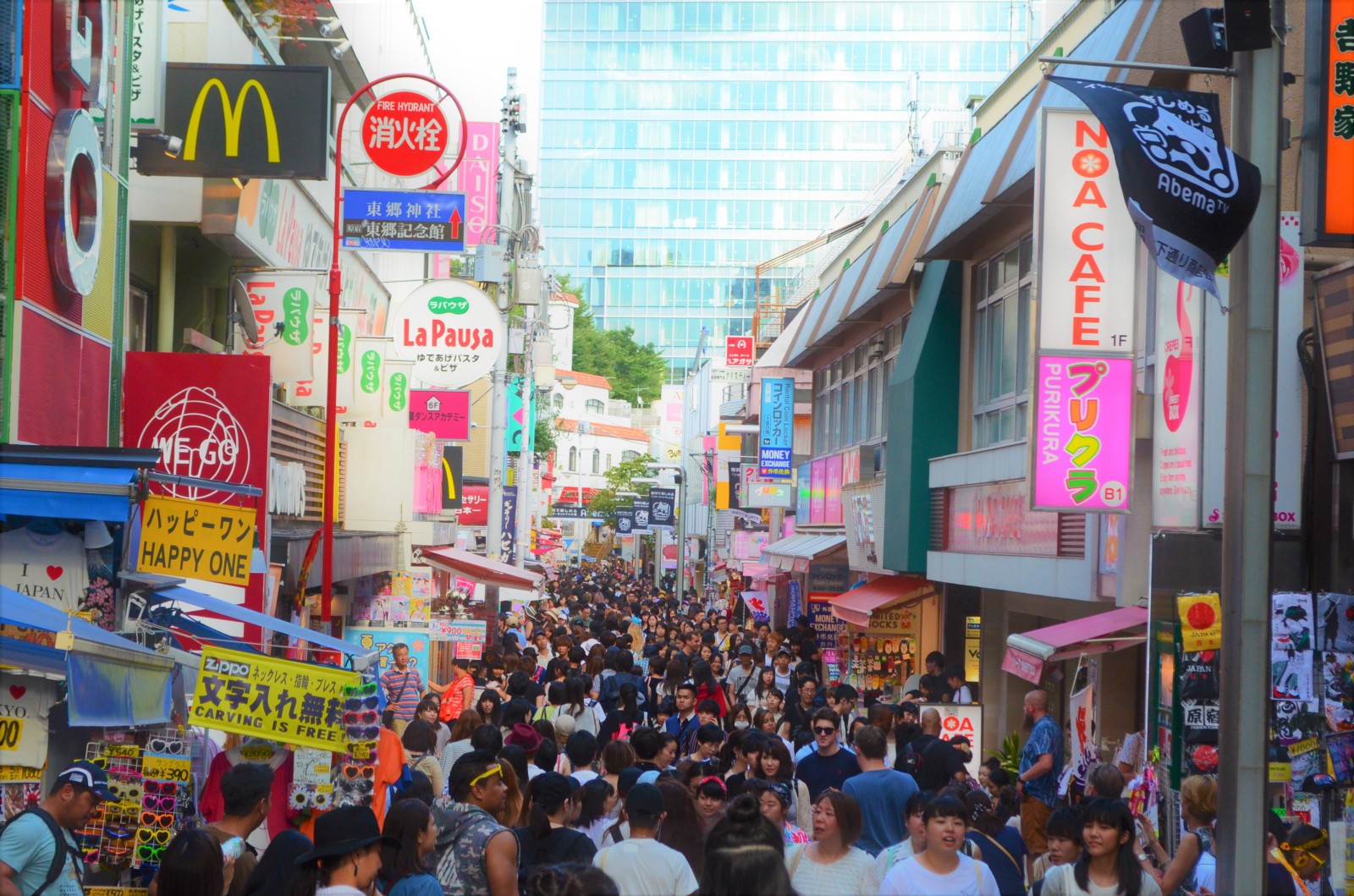 -Harajuku
Visit Meiji shrine to start off your day, the most visited shrine in Japan. Then Takeshita Street to shop kawaii items and eat crapes. It's the best place to shop trendy fashion items in Tokyo with numbers of shops. There are also tons of cafes and restaurants you can stop for coffee or lunch. Harajuku is also a popular area for instagrammers as where are numbers of cool photo spots.
-Shibuya
The busiest district in Tokyo. Visit scramble crossing, meet the famous Hachiko statue. The best places to shop trendy and stylish items are Shibuya 109 & Loft, or bargain items at Mega Donki. Shibuya also offers the biggest options to dine. Click here for Shibuya's restaurant guide.
-Shinjuku
Take Yamanote line from Shibuya. Don't worry if it's already getting late. Shinjuku gets more energetic at night. It's the best red light district in Tokyo with a plenty choice for night out. Visit Kabukicho for neon lights, small Izakaya alleys for traditional Japanese pubs or the famous Robot Restaurant. I'd also recommend you to join a bar-hopping tour in Shinjuku area, which you can have a wonderful experience at local Izakaya and bars with a local guide. Also don't forget to see the Tokyo Metropolitan Government Buildings which has free observatory.
▼If you look for nice accommodations with the best deals in Shibuya & Shinjuku, check out HotelsCombined blog!!▼
<<Where to Stay in Tokyo: Shibuya or Shinjuku>>
The most efficient and budget-friendly way to get around the city would be using the Tokyo subway (Tokyo Metro and Toei Subway)! Did you know you can save a lot of time and cost by purchasing Tokyo Subway Pass (24-hour , 48-hour , 72-hour)? Book e-tickets in your country and pick up at the airport (Narita and Haneda) right after your arrival! Click below for more details!
▶ Tokyo Subway 24-Hour 48-Hour or 72-Hour Unlimited Pass
---
Let's make your trip in Tokyo the most memorable one! Japan Wonder Travel offers the best private tours across Japan including Tokyo. All tours are organised by professional local guides that allow you to explore the city in depth in one day! Check out the link below and see various kinds of private tours offered in Tokyo today!
---
Are you planning your first trip to Japan?? Then, I bet these articles could be a great help for you! 😉
▽Related Articles▽
▼Editors' Picks▼
---