【June 2020】10 Best Japanese Electronic Products on Amazon.com
What people buy now on Amazon.com?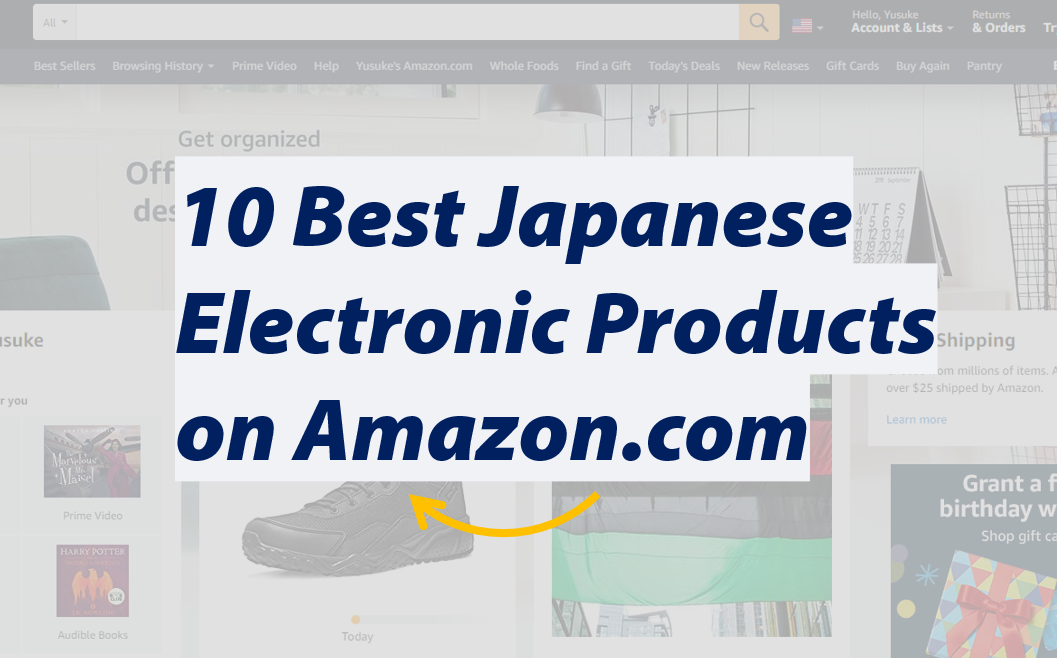 Due to COVID-19 situation, almost all people all around the world cannot help staying at home to escape from the fear of COVID-19, and in many countries, e-commerce company's sales are jumping up. In the case of the United States, the sales of Amazon jumped up by 38% according to Tech Crunch. Now, self-quarantine has been lifted all over the world and people are getting back their normal life, however, it doesn't mean we successes to get rid of Coronavirus. Things are changing day by day and it is very hard to follow them one by one because the swift is very fast.
One of the best things to follow-up is seeing what products are purchased by people. It can tell us what people are wanting now. Thinking over those needs can show us some hints to survive in this mixed-up world. Thus today, I am looking to 10 bestseller lists of "Japanese Electronic Products" on Amazon.com.
10. Otamatone "Deluxe" [English Edition] Electronic Musical Instrument Synthesizer from Japan by Cube / Maywa Denki, White
9. Nintendo Switch – Gray Joy-Con – HAC 001 (Discontinued by Manufacturer)
8. Canon Japanese/English Electronic Dictionary – WordTank IDP-610E
7. Men's Digital Watch Binary Time LED Display 50M Waterproof Alloy Band Creative Sport Army Wristwatches
6. Binary Matrix Blue LED Digital Watch Mens Classic Creative Fashion Black Plated Wrist WatchesSmart digital display technology: Built-in bright LED for dark or low-light environments
5. Japanese Vector Motifs (Dover Electronic Clip Art)
4. CQR Men's Combat Military Tactical Mid-Ankle Boots EDC Outdoor Assault
3. Casio XD-U18000 Japanese Electronic dictionary
2. Vincero Luxury Men's Kairos Wrist Watch – 42mm Analog Watch – Japanese Quartz Movement
1. Otamatone [Japanese Edition] Japanese Electronic Musical Instrument Synthesizer by Cube / Maywa Denki, White
Seeing those items, the needs for the Japanese language learning, LED watches with Japanese-Quartz, and enjoyable toys at home. It may mean people want to live with joy as much as they can. It is true that, after the fear of coronavirus, the fear of economics should be coming because Travel, Restaurants, and Entertainment industry have critical damaged and many people lost their job right now. Under such a situation, people want to smile somehow.
I will keep watching rankings like this on Amazon to understand the needs today and how things are meant to change. If you got interested in this view, please keep checking our article,
---