What to Buy at Tokyo Skytree
8 Must-Buy Souvenirs at Tokyo Skytree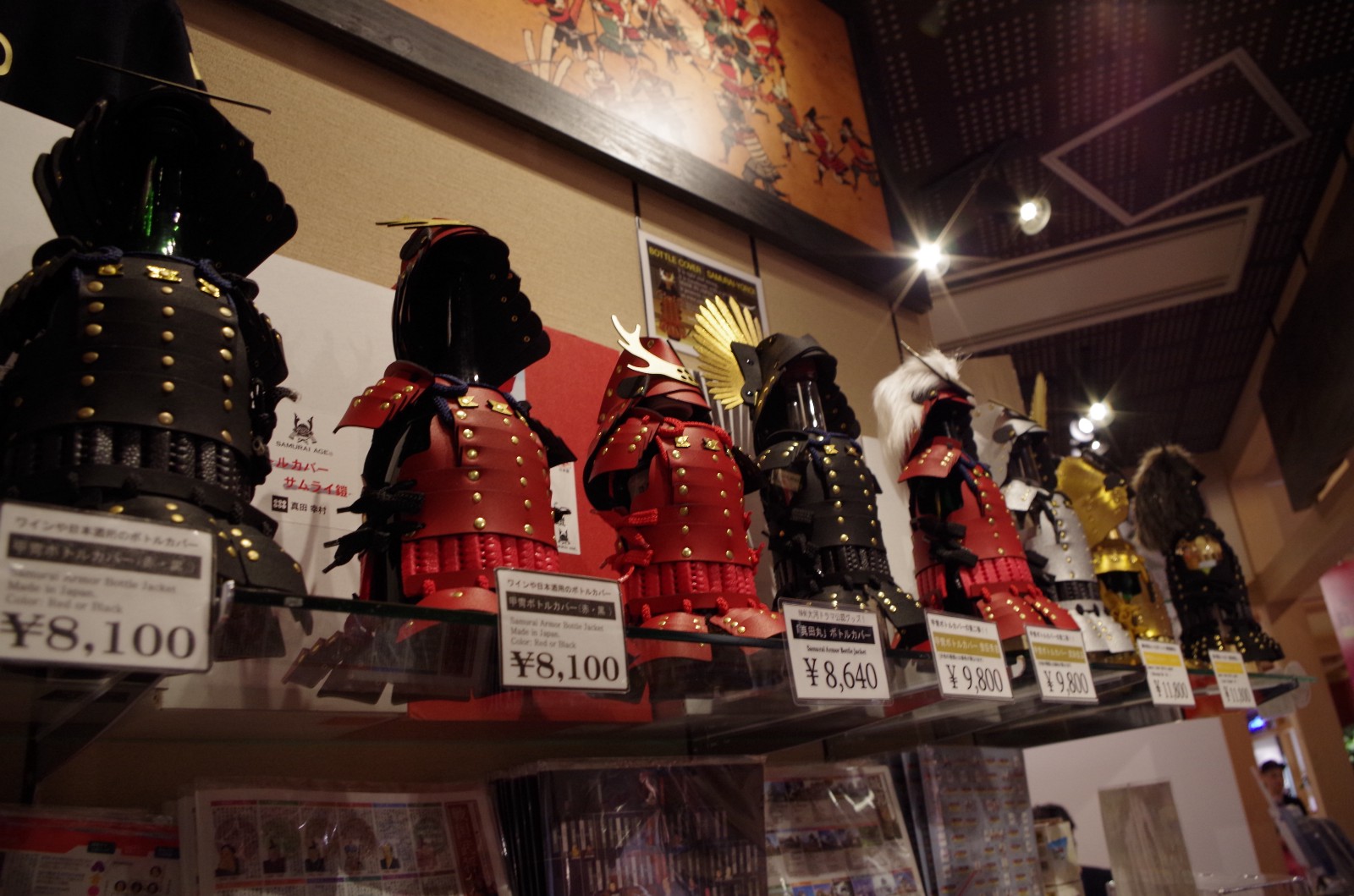 The new Tokyo's symbol Tokyo Skytree offers not only the panoramic views of the whole town in Tokyo from the top but also unique Japanese souvenirs. Get to know what to buy at Tokyo Skytree.
There are countless Japanese souvenirs at popular tourist sites in Japan, and you can't get some of them outside Japan. There are a great number of unique Japanese souvenirs
So you may be wondering what Today, I'd like to introduce highly selected items you must find they look like very Japanese. Your family and your friends waiting for your coming back to your home country would be so pleased and appreciate to you if you could buy these items for them.
Japanese typical souvenirs
You can see a lot items with a difference at the East Yard on 4th floor. You will miss them unless you get them here. Get FREE from your pressure to buy souvenirs for others in the early stage!
1. Chopsticks
Chopsticks are very famous around the world since they are Japanese typical tool to take a meal. How about have a meal using them in your country?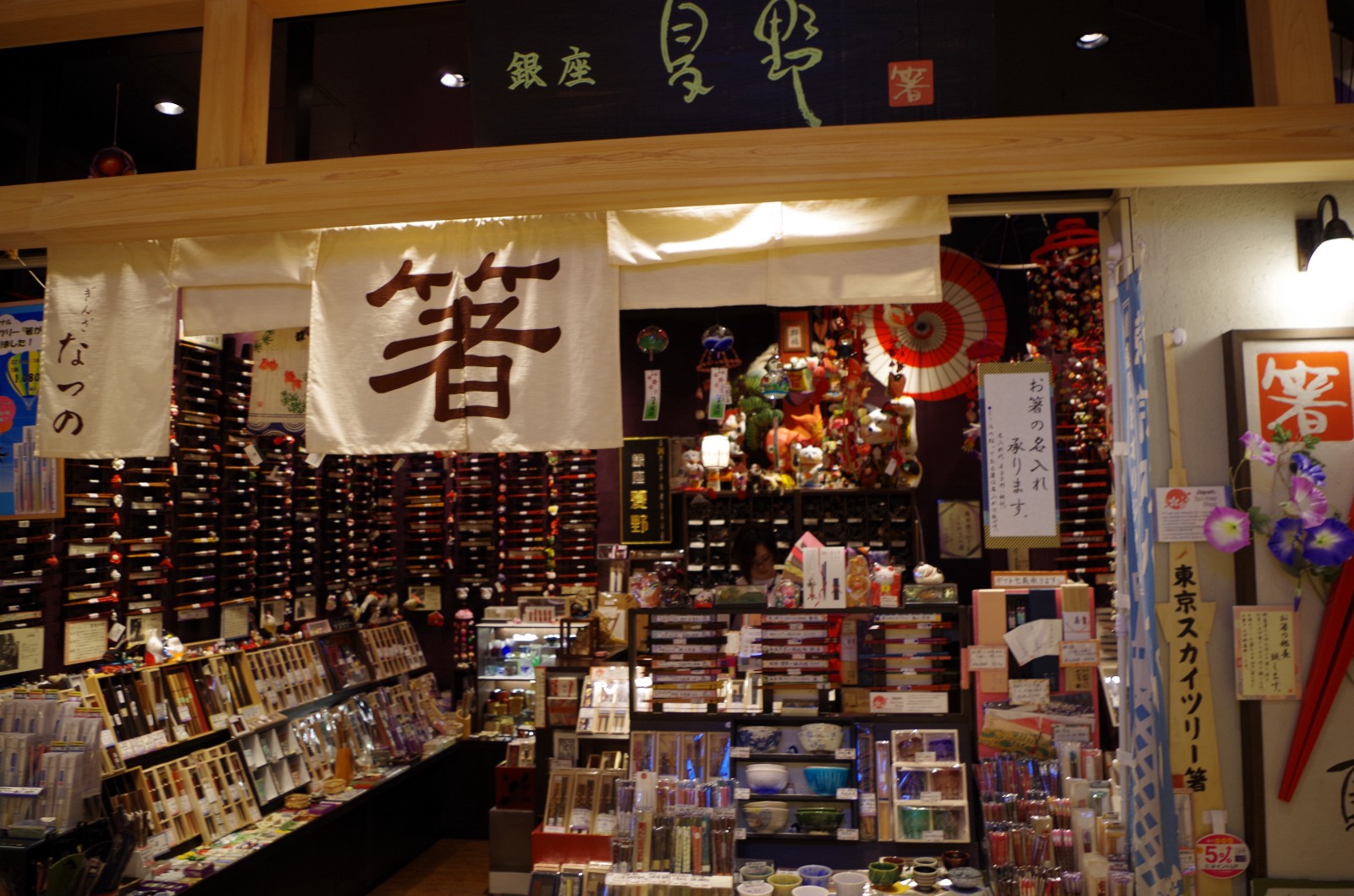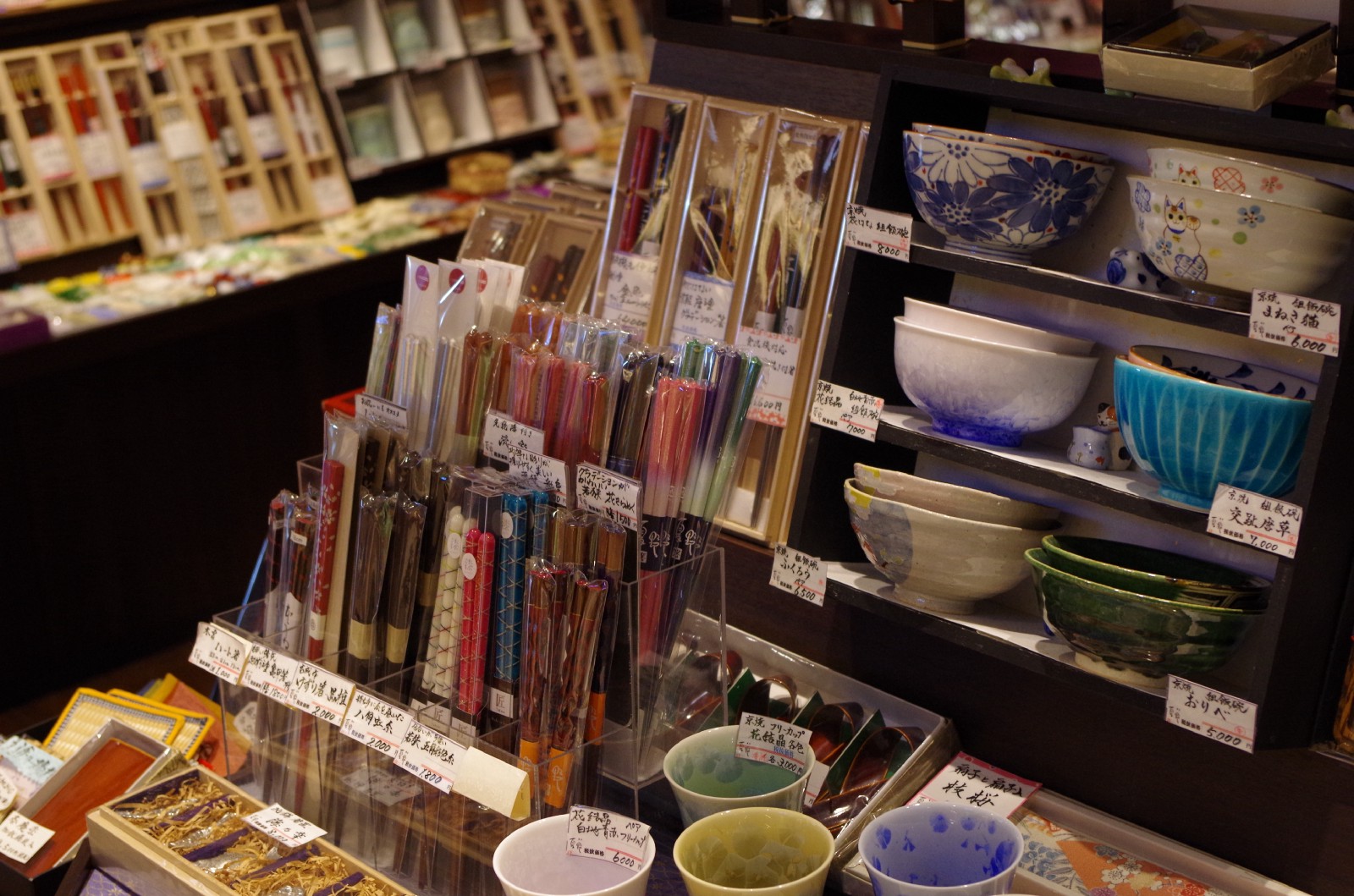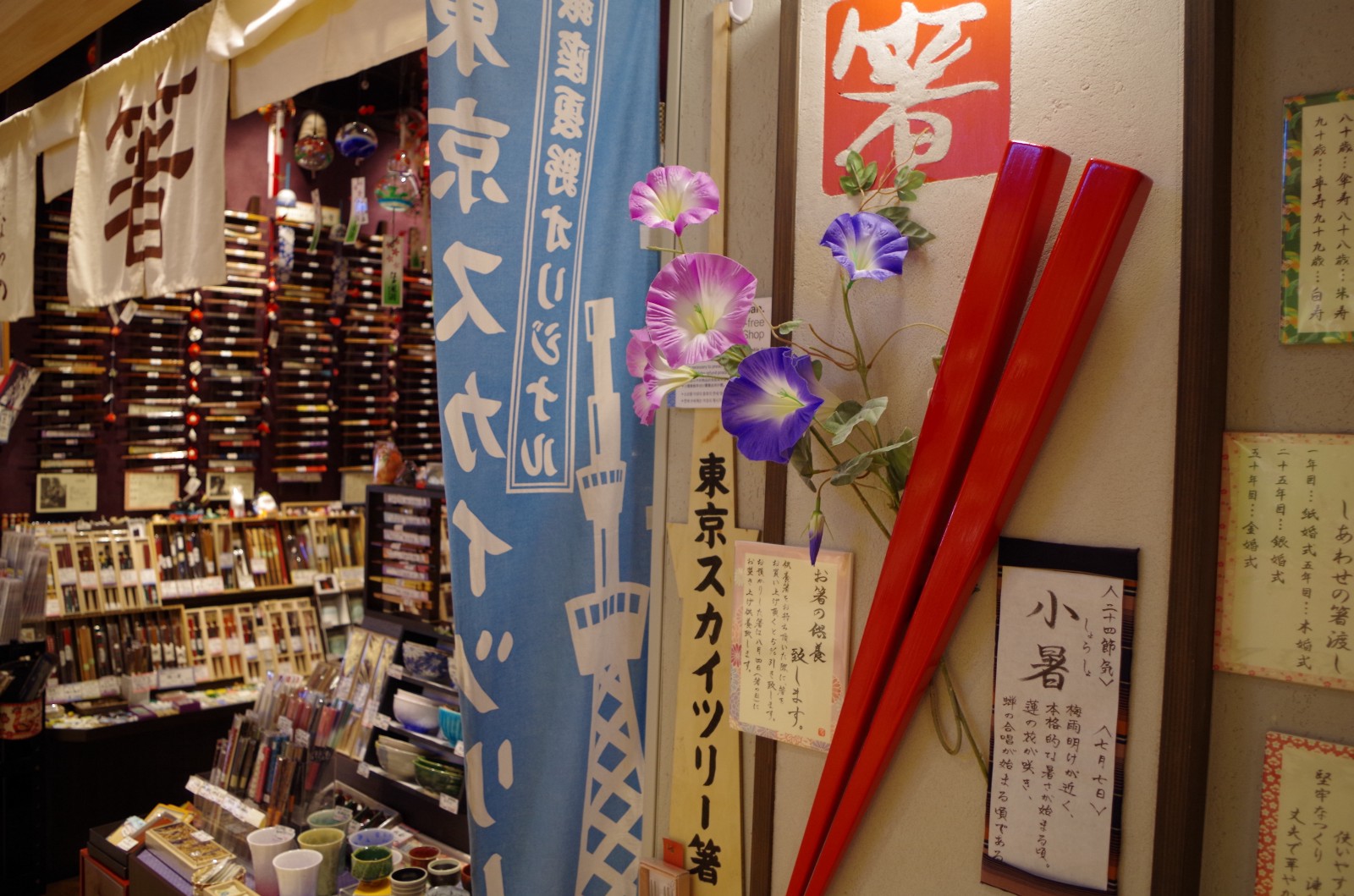 Ginza Natsuno (銀座 夏野)
@ The East Yard on the 4th floor
2. Uchiwa (rounded funs)
A rounded fan is called Uchiwa and essential in summer season. People wave this in their faces to beat the heat. The paper which covers the framework is Japanese paper made of a liitle speacial materials, and it is drawings of things which look like "Japanese" symbol or cool for summer.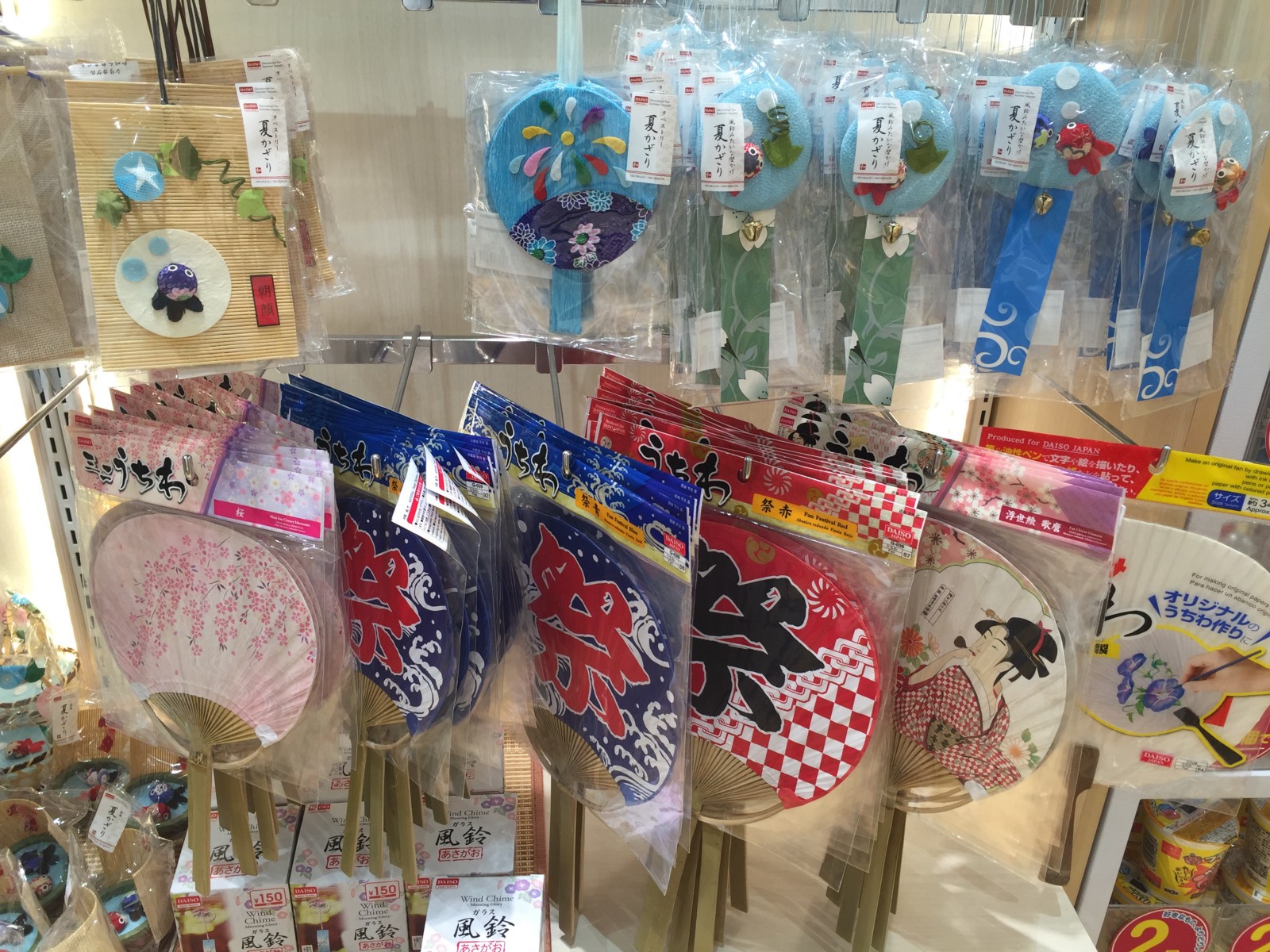 Sensu (folded funs)
Sensu is also one of fans but it is easily carried anywhere since it can transform it self into a compact bar by folding.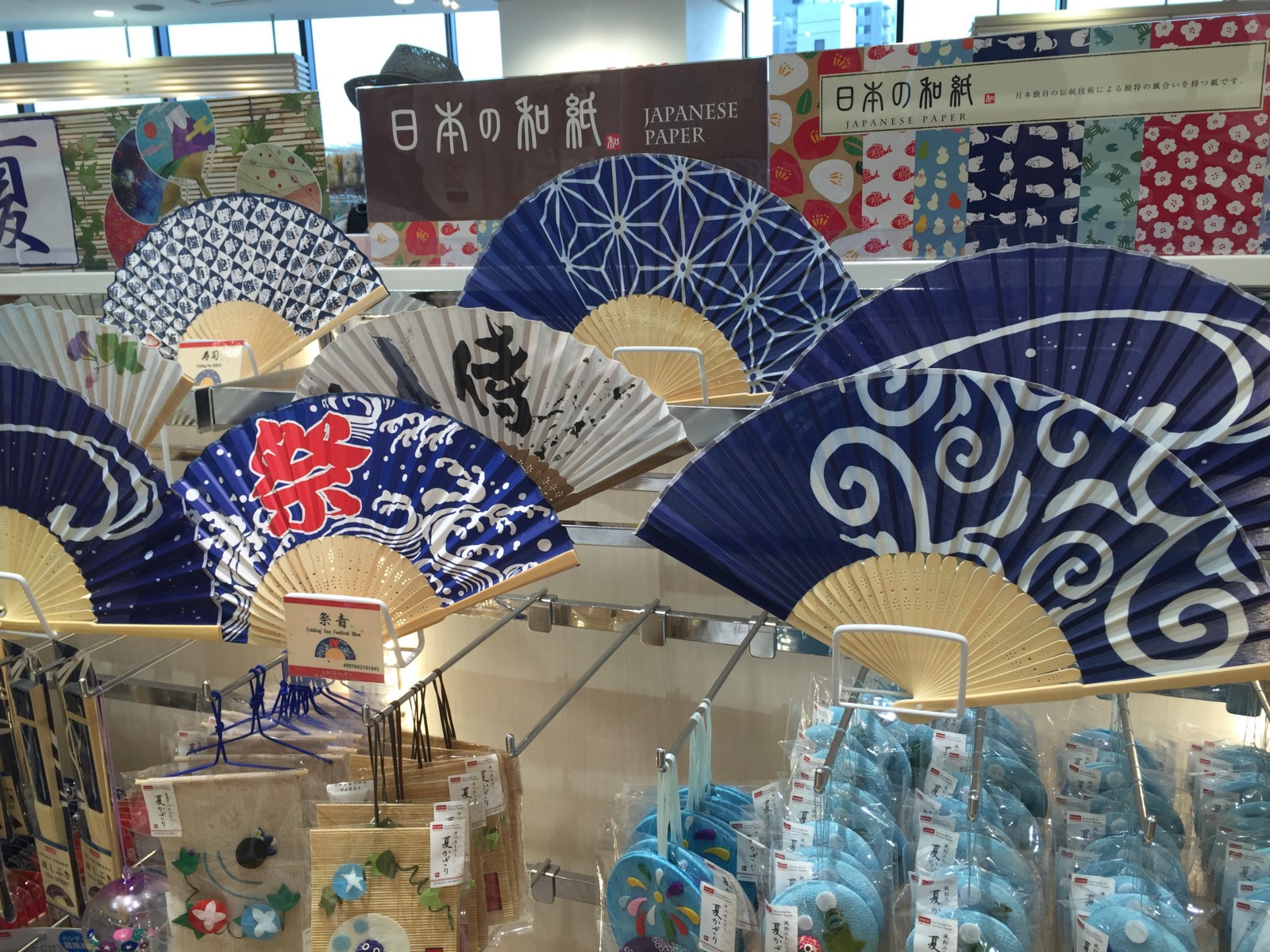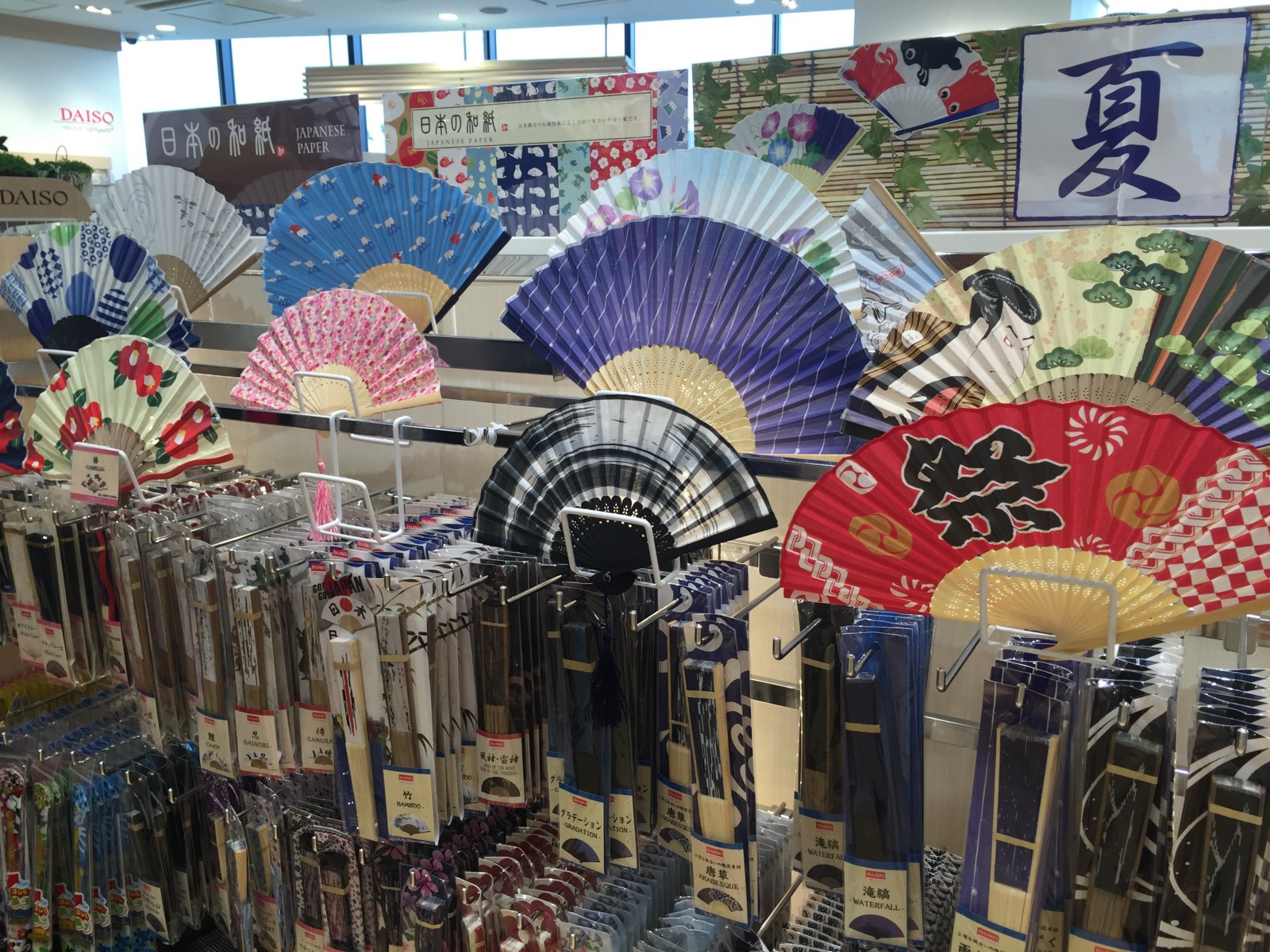 3. Tenugui (Japanese towels)
Japanese people has used it like towels and put it on their heads especially when they join summer festivals. Some people are using it to wrap a gift and setting it on the table as a place mat.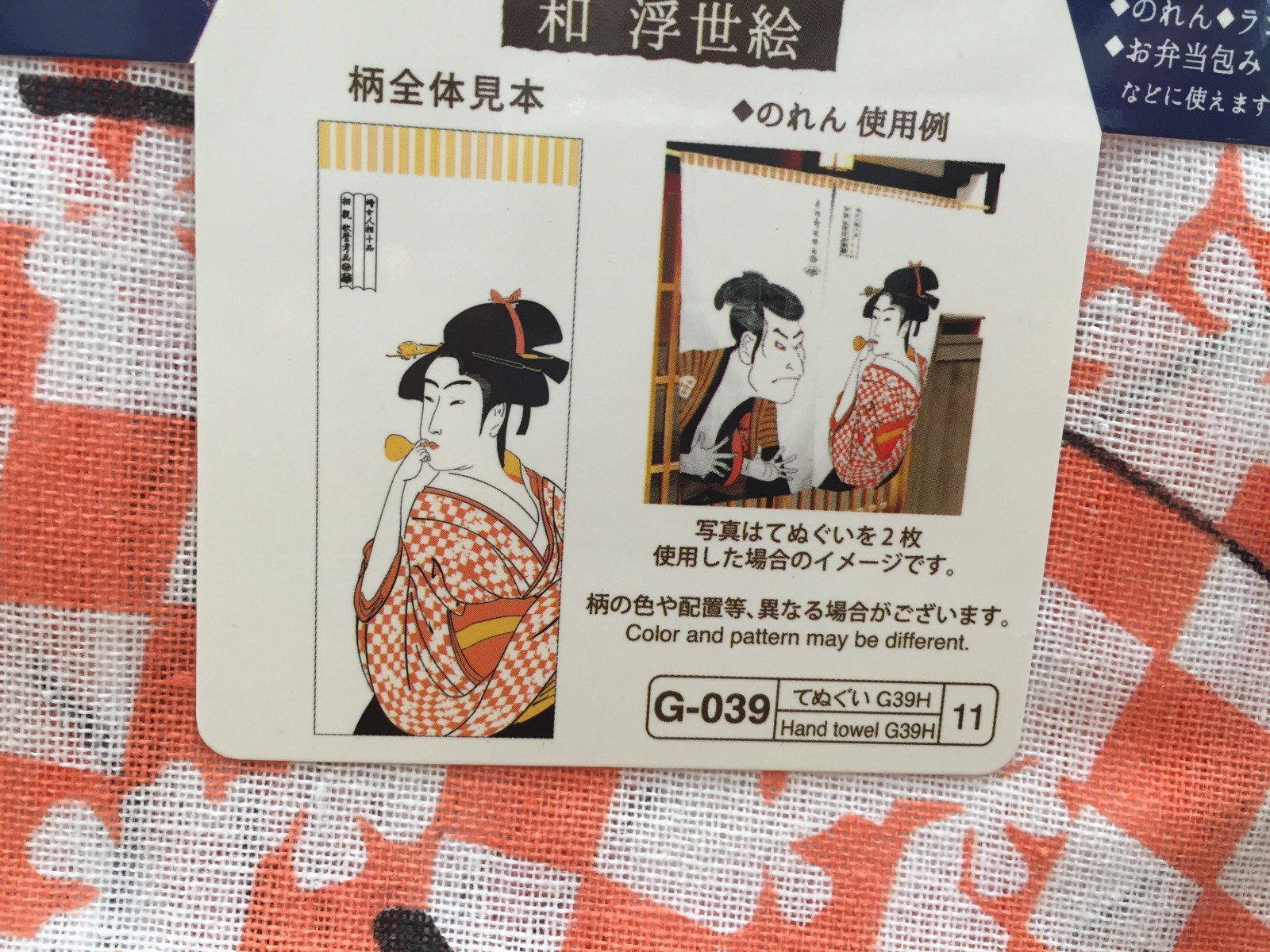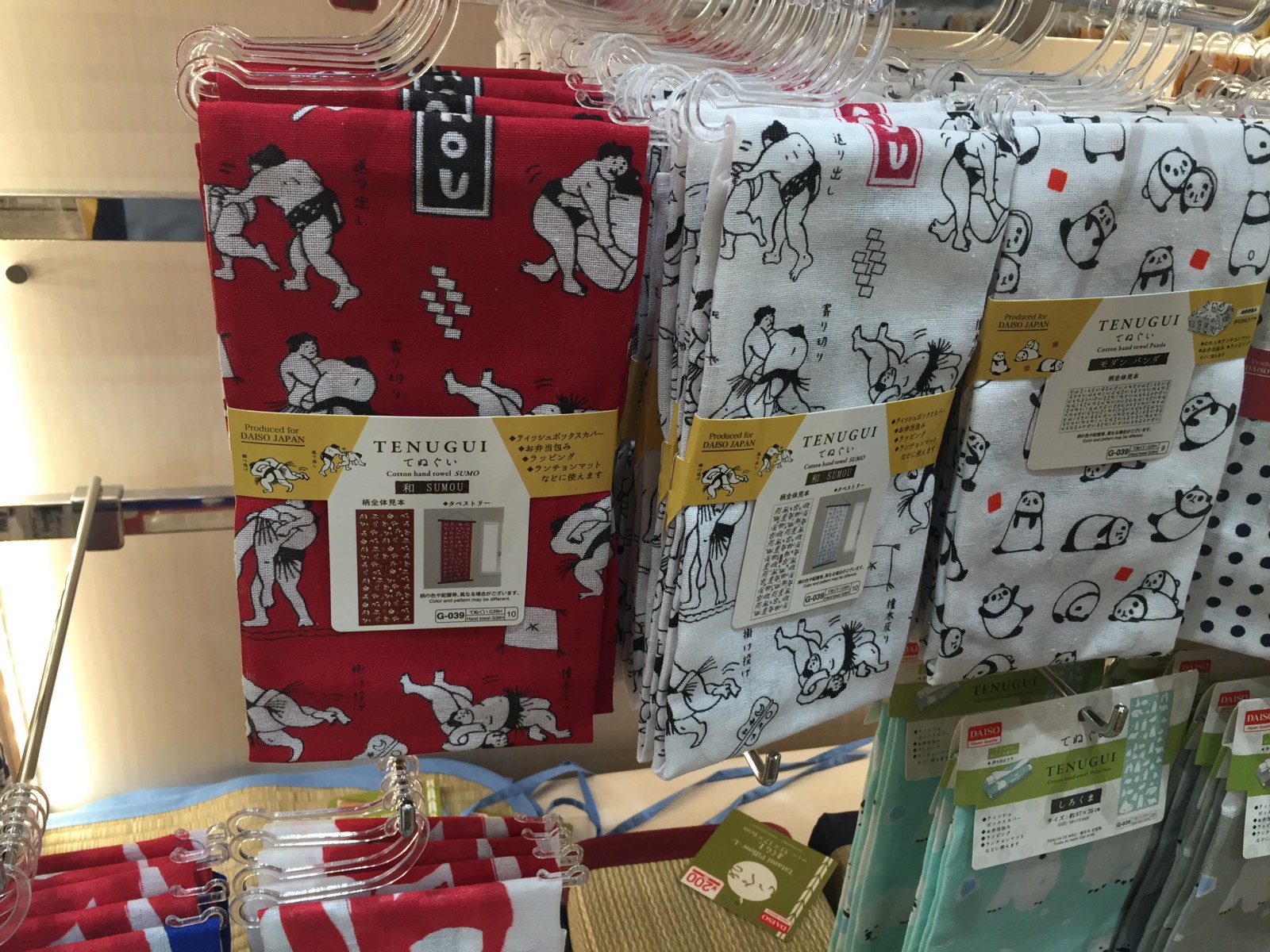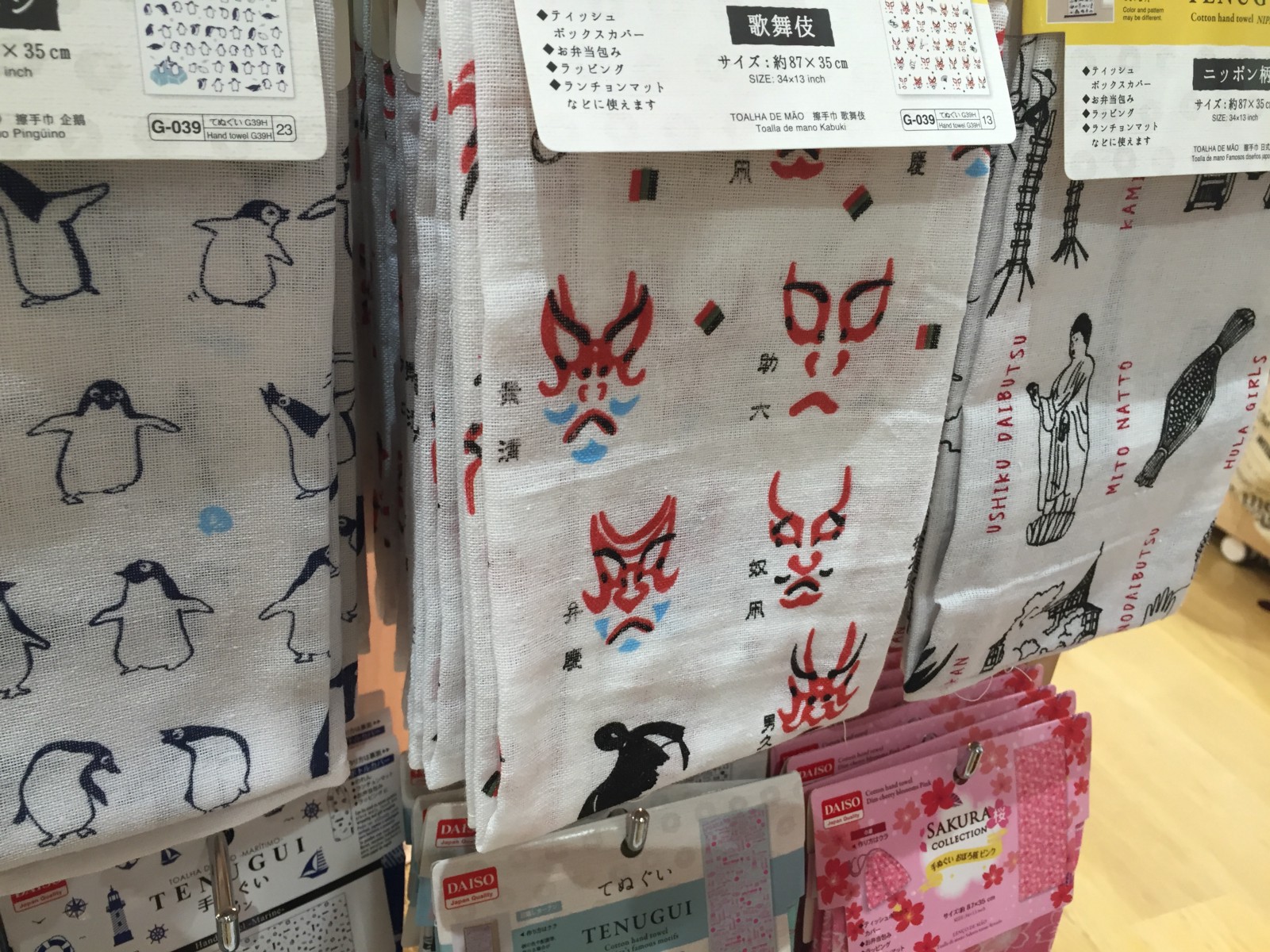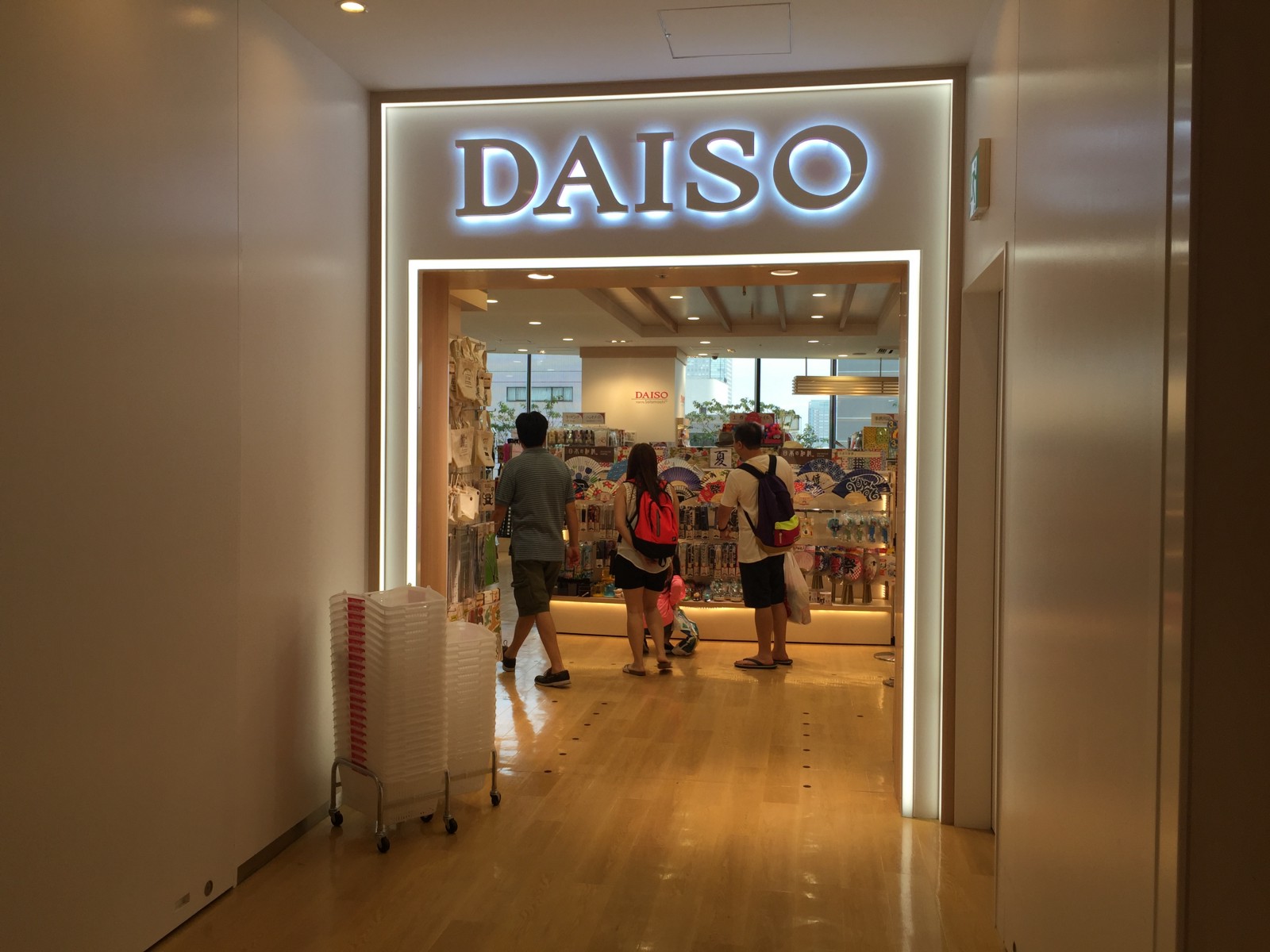 The DAISO provides you with almost all of the items including above fans and towels for JPY100 ($1) per a item. How reasonable!!
@The East Yard on the 4th floor
4. Food samples
Have you seen artificial, fake foods in front of restaurants? It is possible to purchase them in the shop. You can find a lot of kinds of foods, for example ice creams, Sushi, noodles and so on.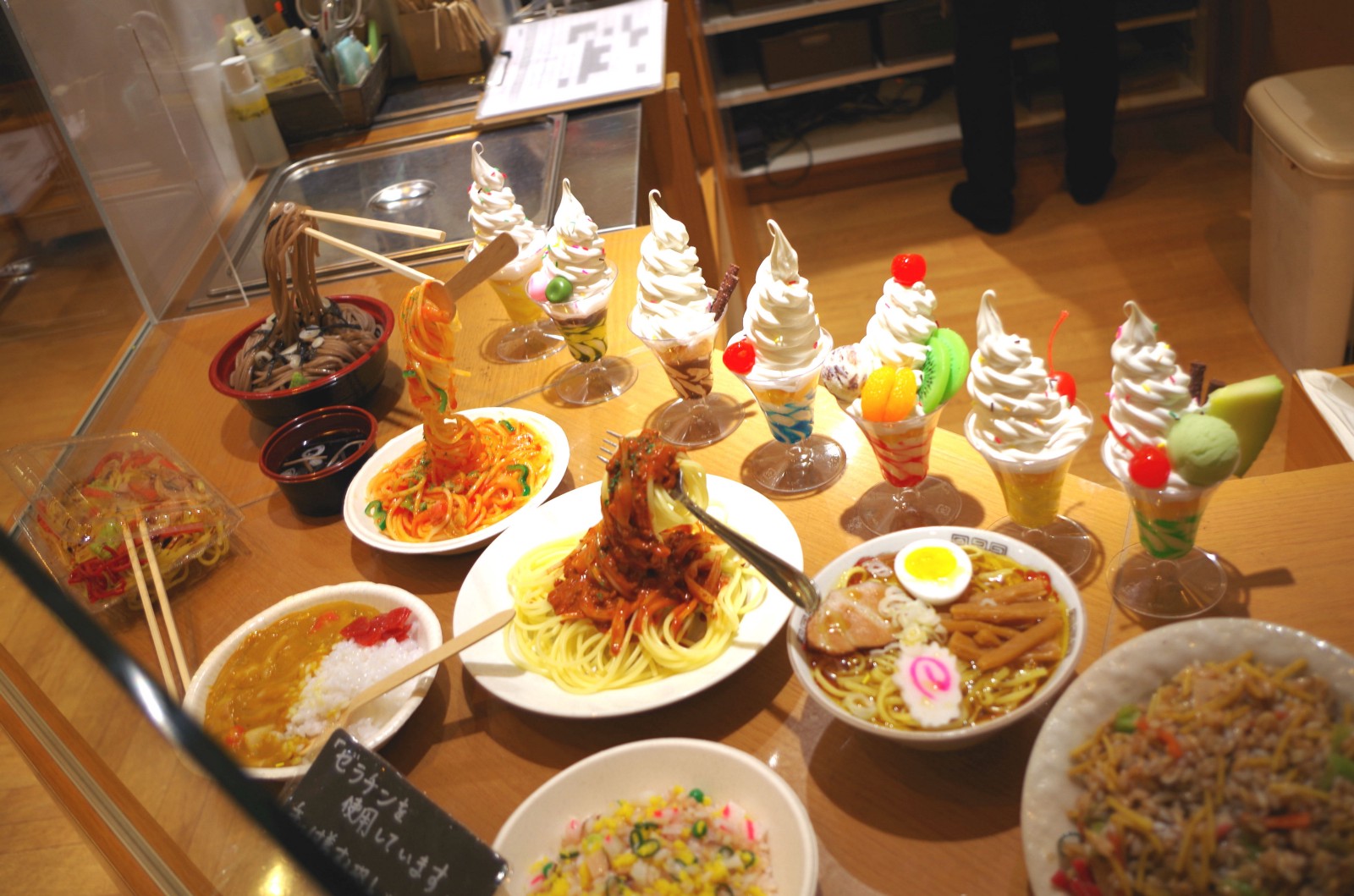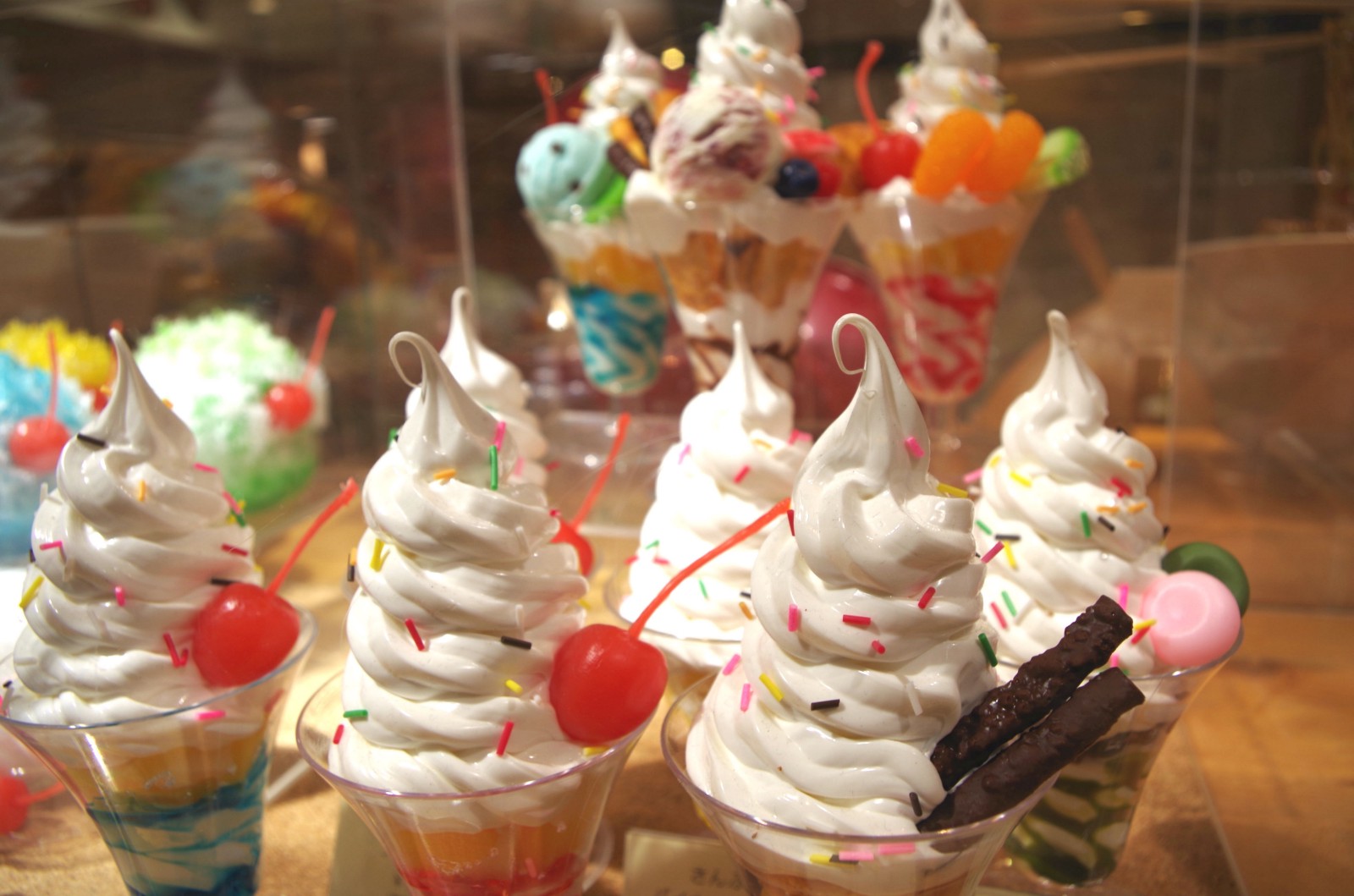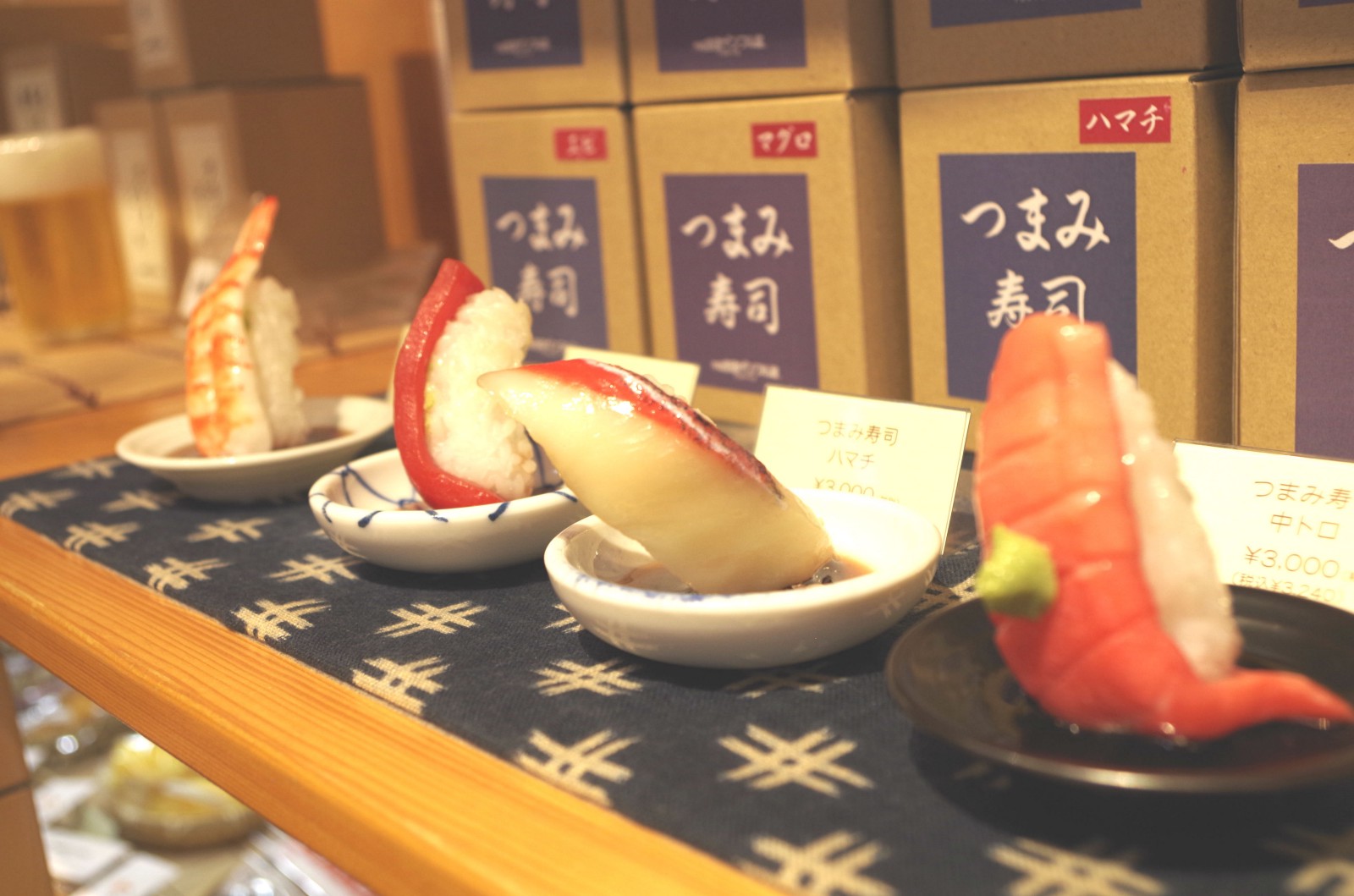 Ganso Shokuhin Sample-ya (元祖 食品サンプル屋)
@ The East Yard on the 4th floor
5. Amezaiku (Crafted candies)
There are a number of shapes of candies like a dog, a pad and even a bottle of Coke. Some candies form into rounded fans which are drawings of Japan's scenery. A craftsperson sometimes makes them in the shop, so if you can see the process of producing the candy, you must be incredibly lucky.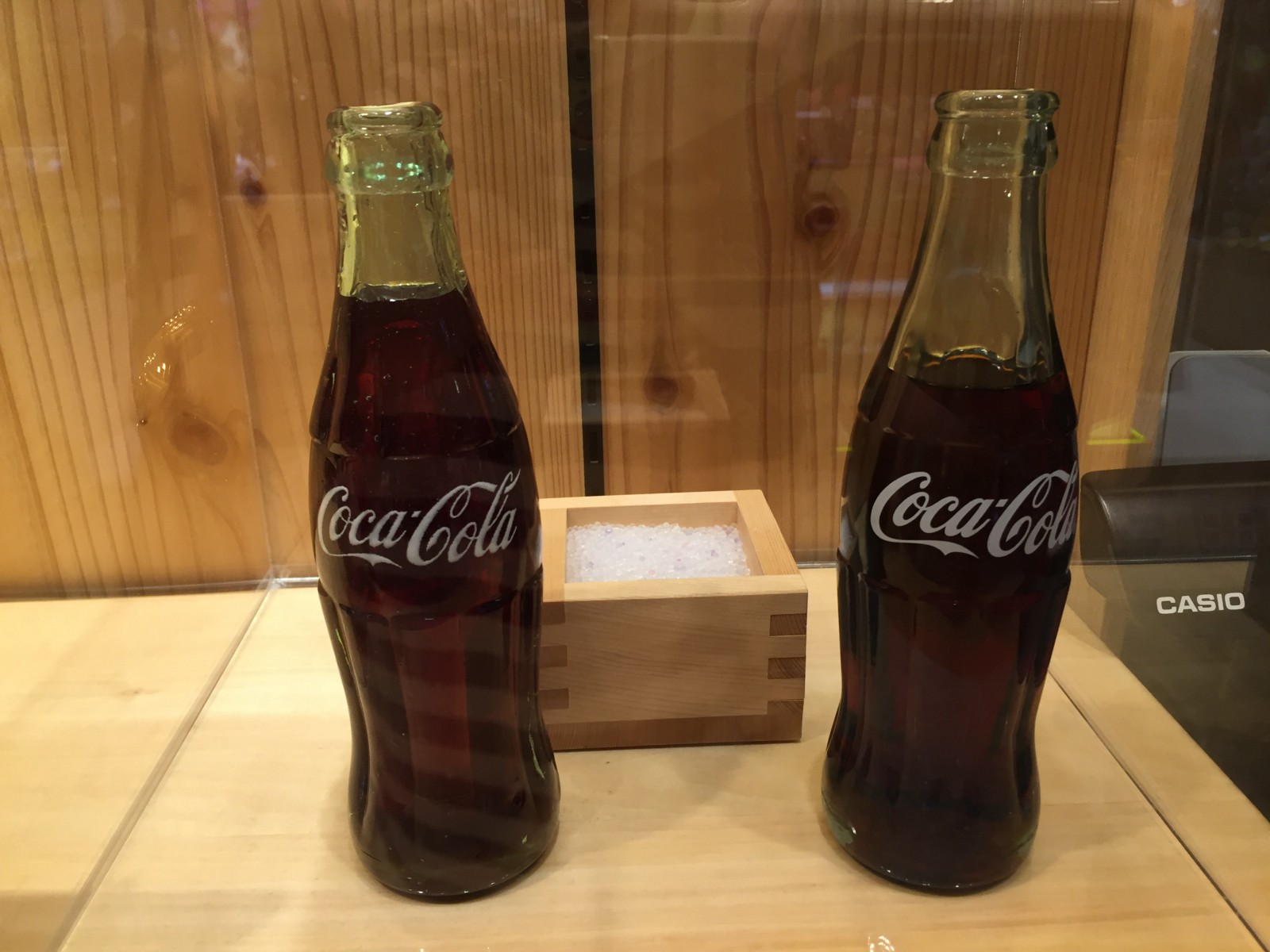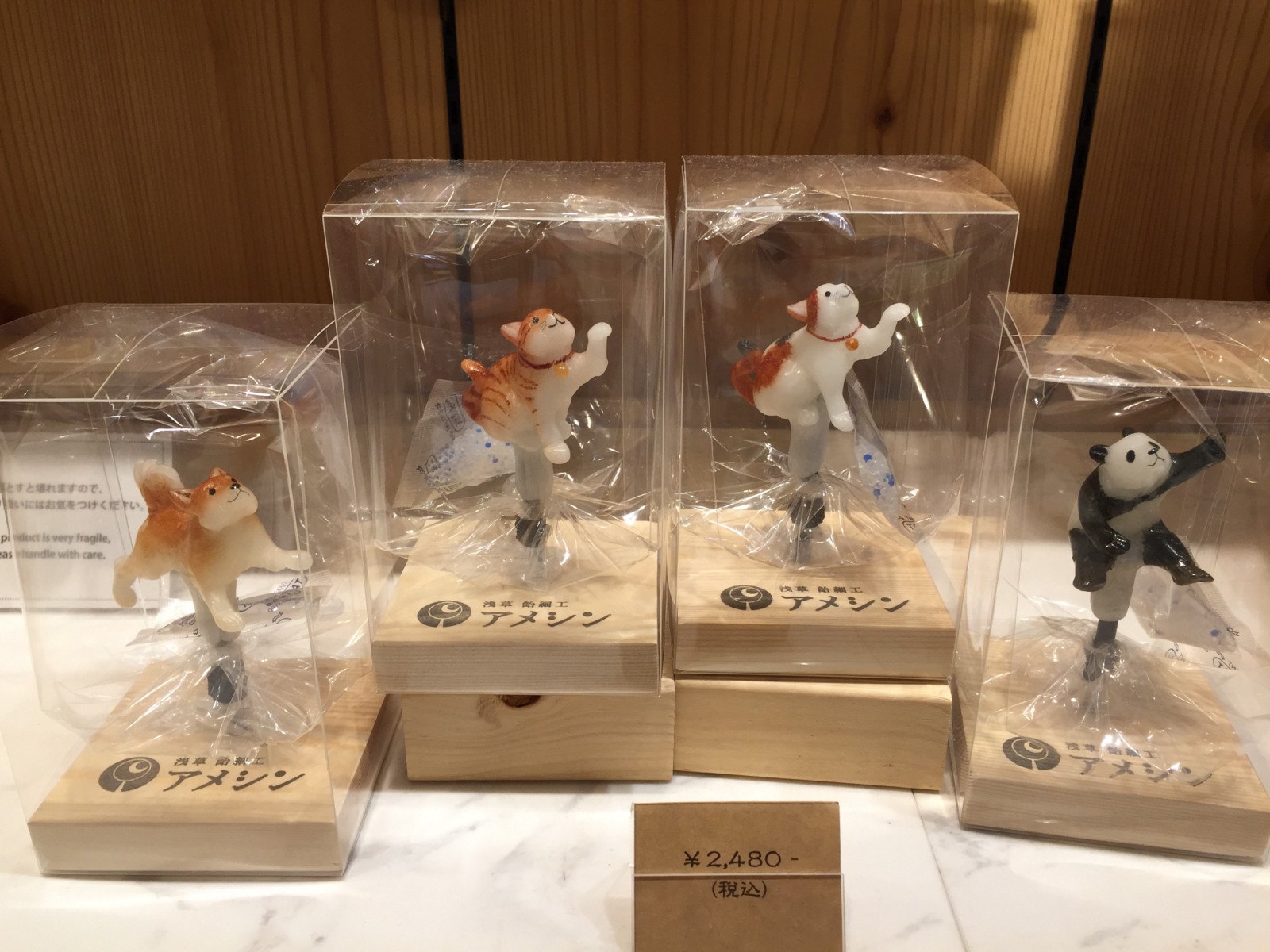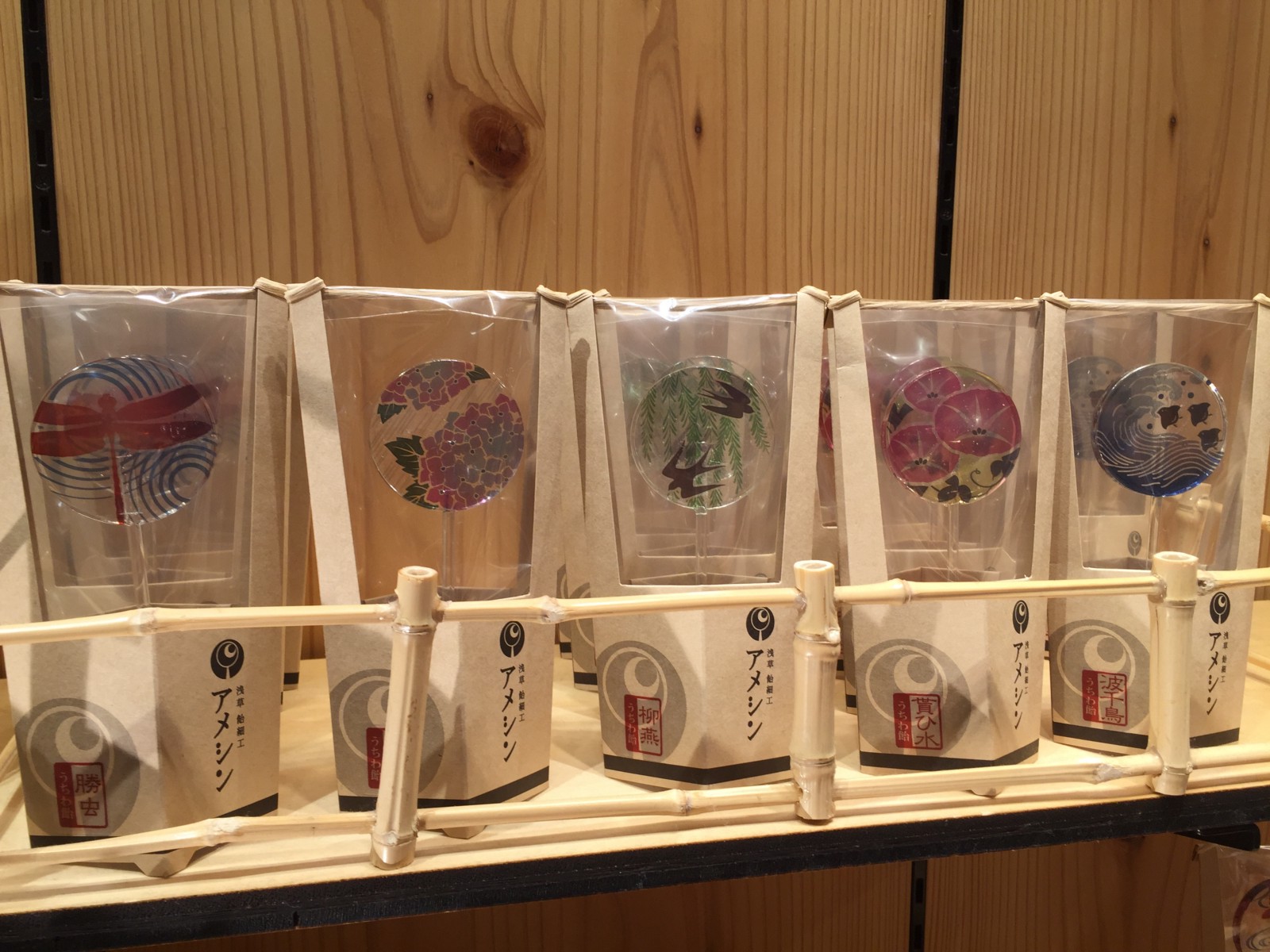 Asakusa Amezaiku Ameshin (浅草 飴細工 アメシン)
@ The East Yard on the 4th floor
6. Dagashi (Cheap sweets)
It is not just normal snack you have eaten but Japanese traditional snack. Japanese people have got familiar with it since they are children. The price is only from JPY10. Just get some!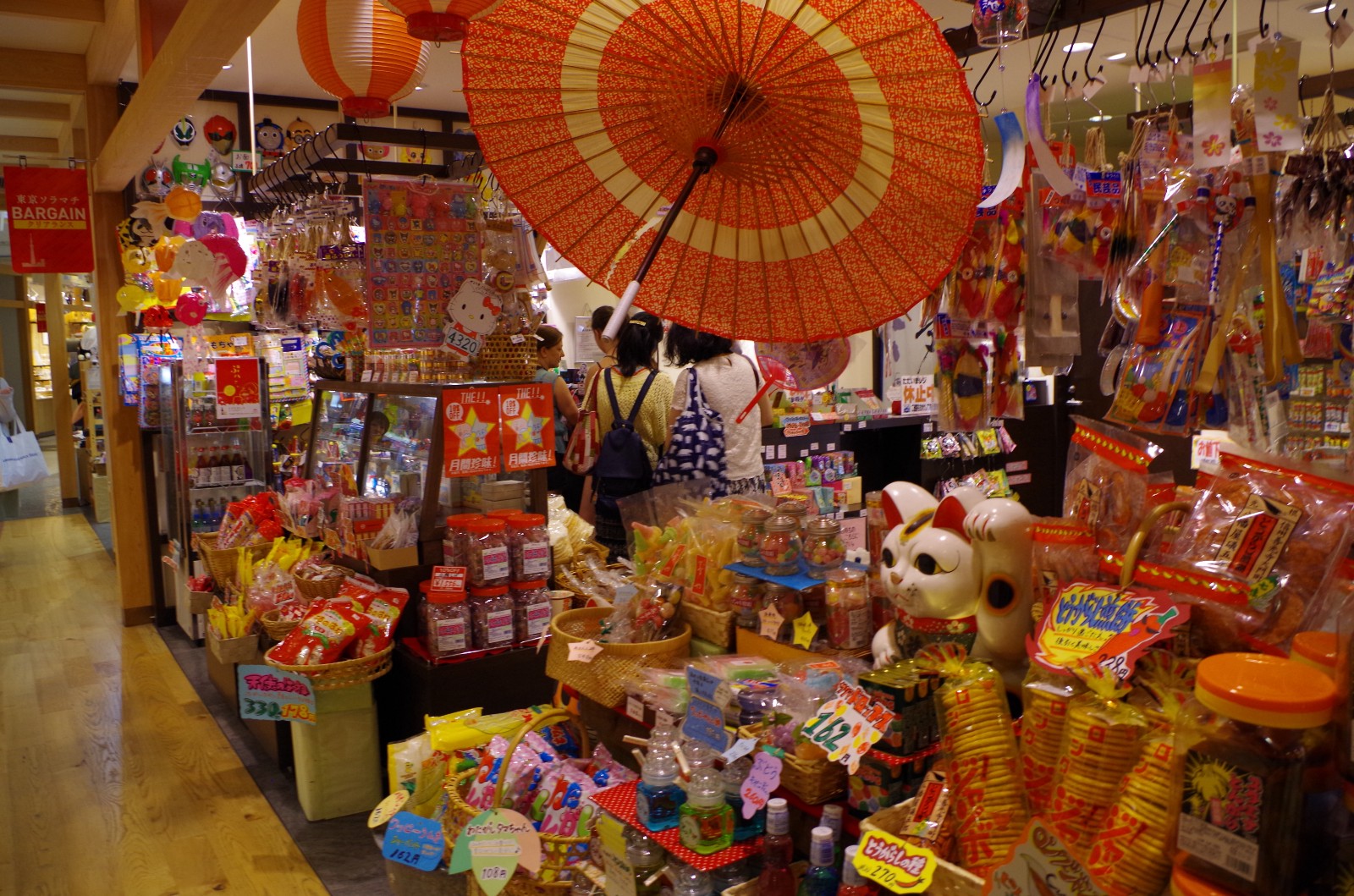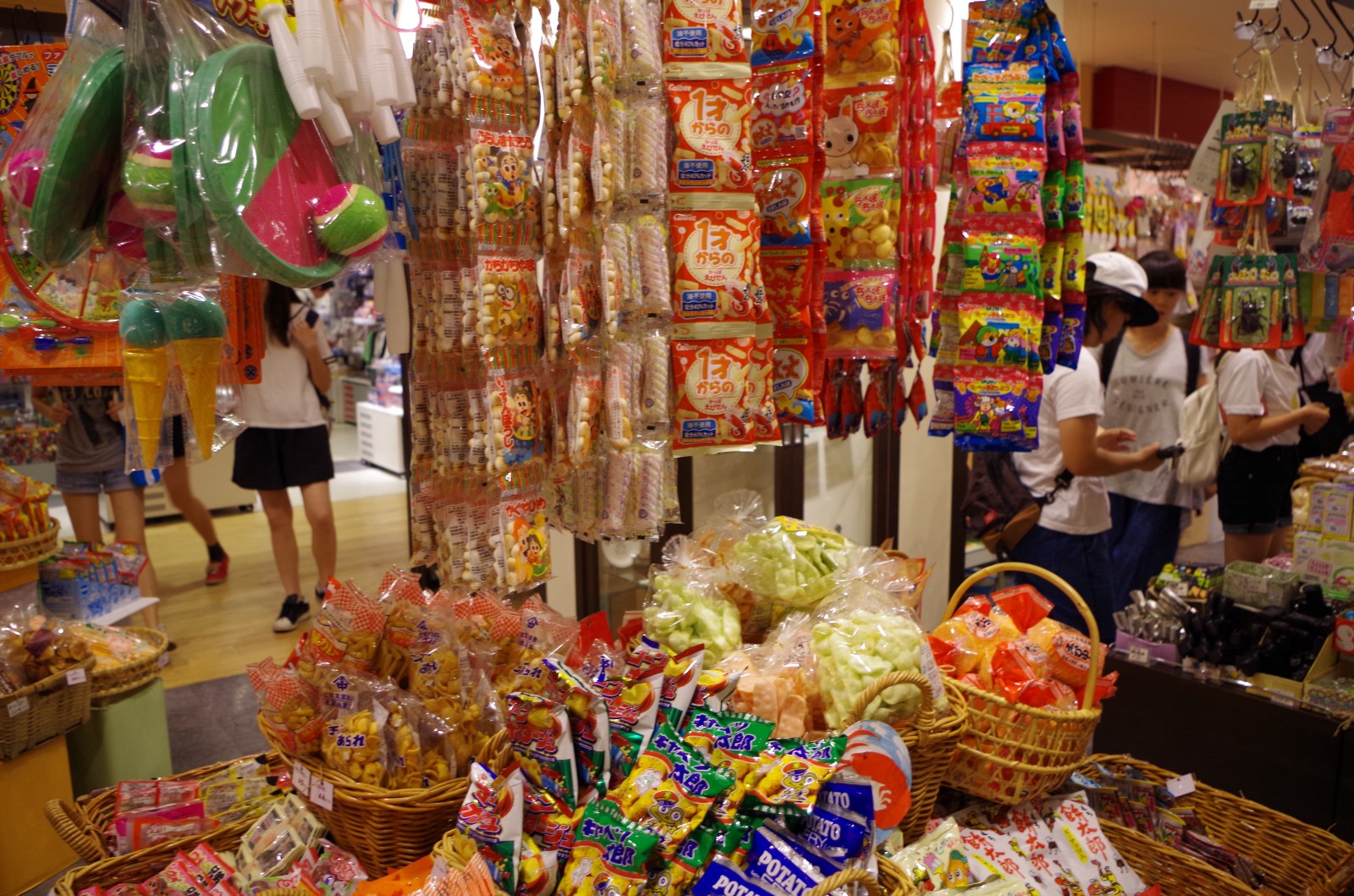 Yumeya (夢や)
@ The East Yard on the 4th floor
7. Sengoku Period' items
Here is in Sengoku Period whick is the Period of Warring States. The items consist of protective guards called Kabuto (兜) and Kacchu (甲冑), printed T-shirts, stationary products and others. What about Time Travel?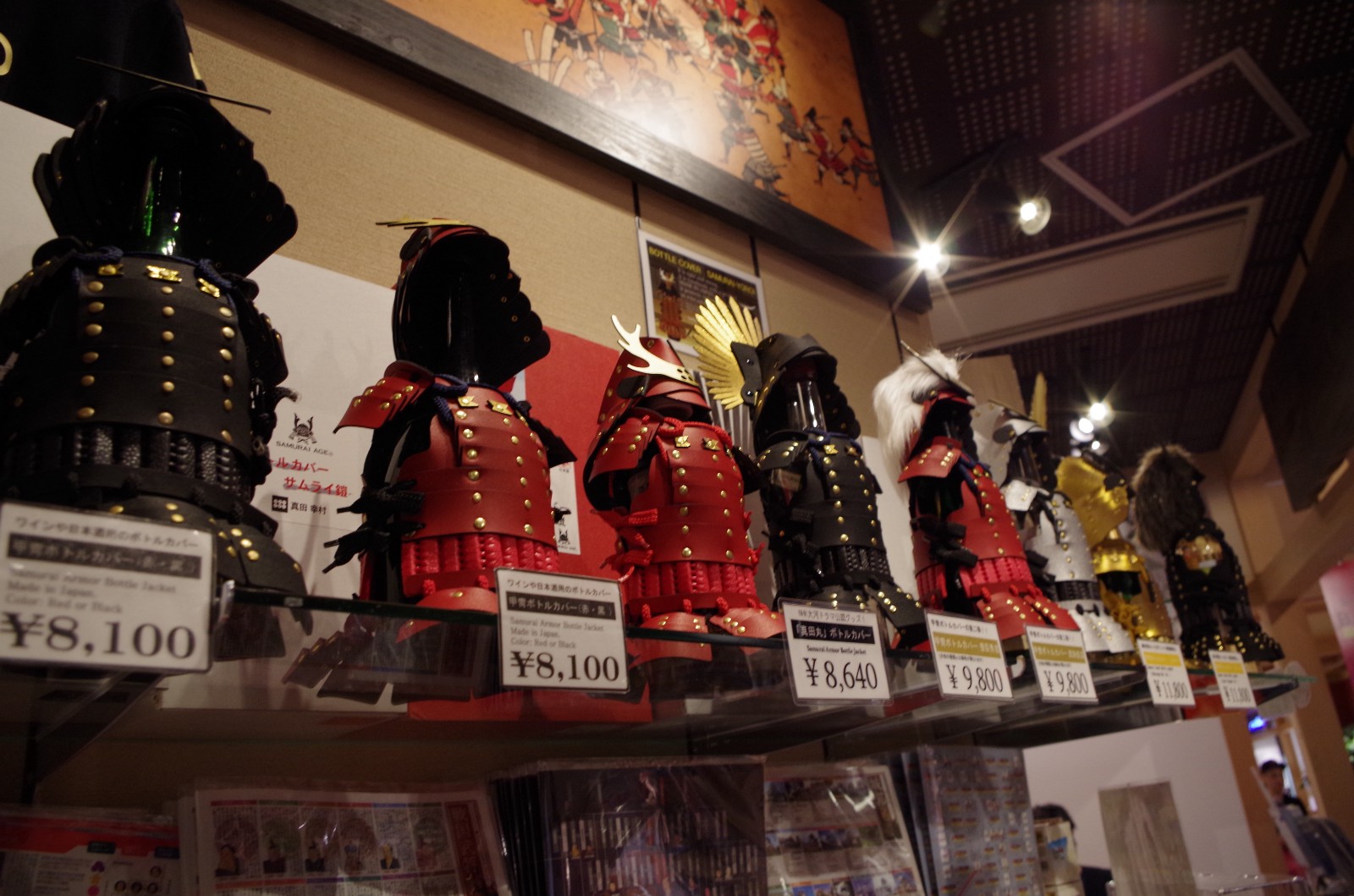 Sengokudama (戦国魂 天正記)
@ The East Yard on the 4th floor
*
8. Major Characters' Goods in Japan
The mall has many stores featuring animation and amusement park characters, some of which are the greatest popular not just in Japan but the globe.
Ghibli
Do I need to explain these characters? The shop sells a variety of goods, books and films. You should see the life size of Totoro!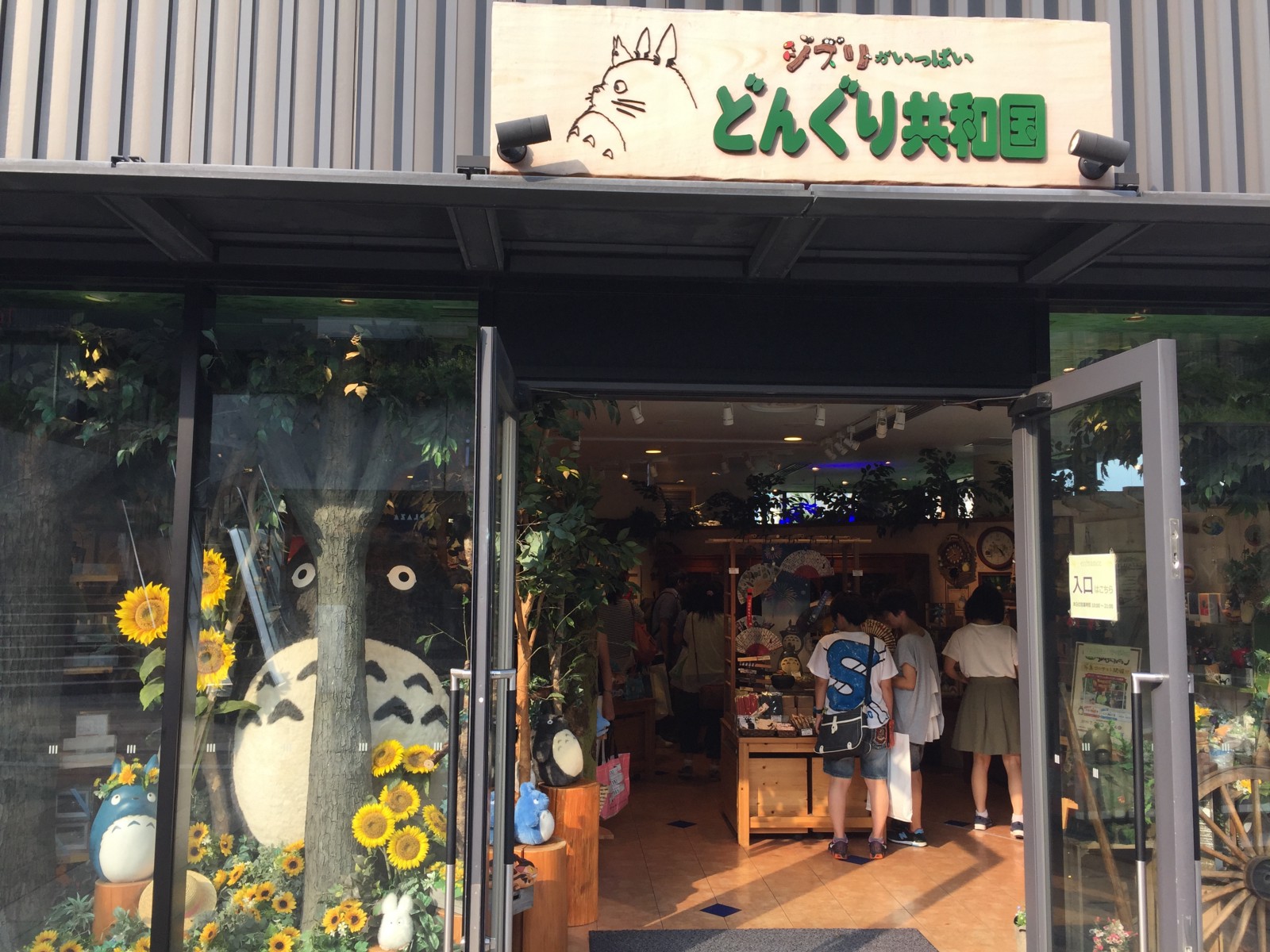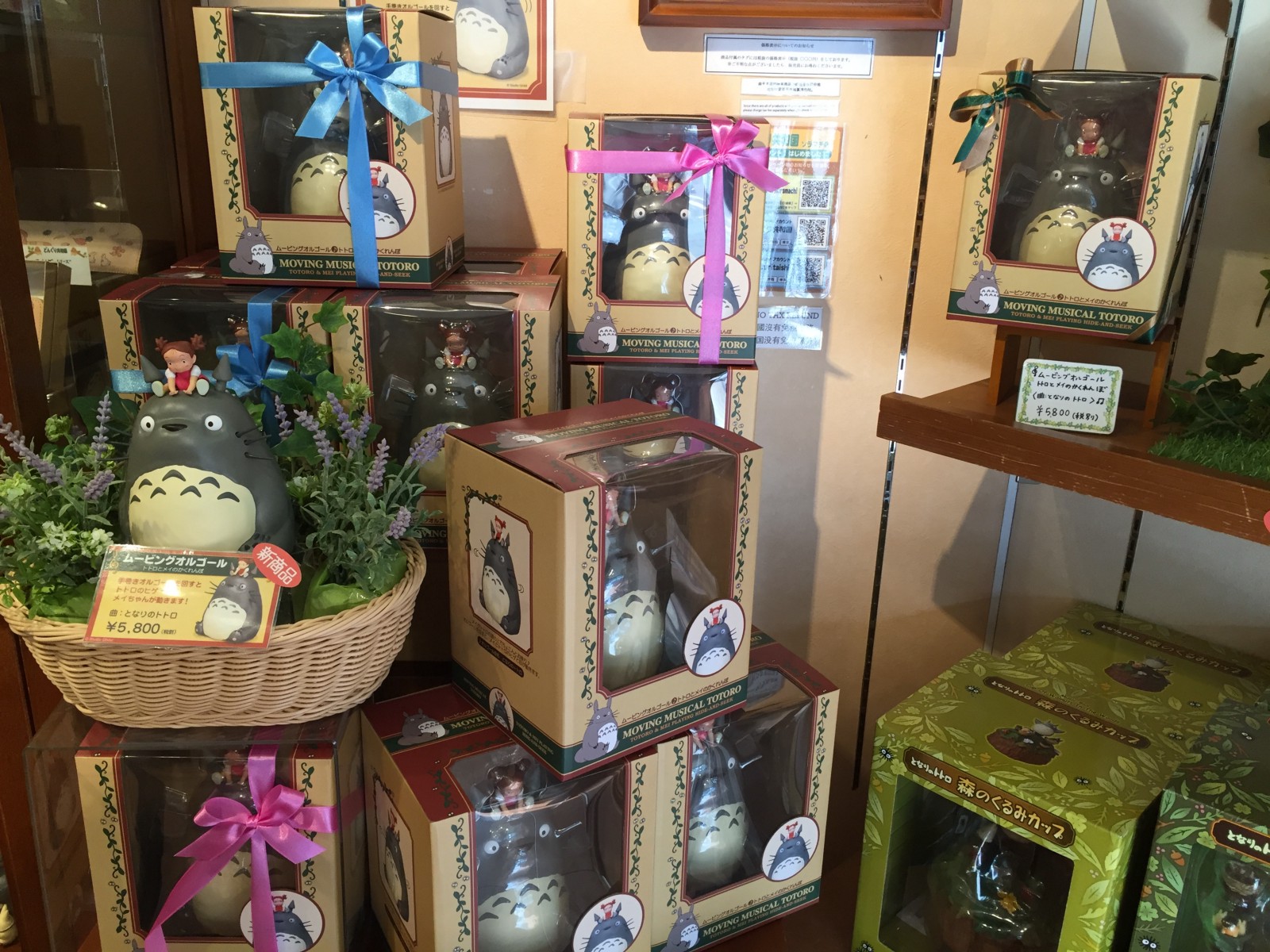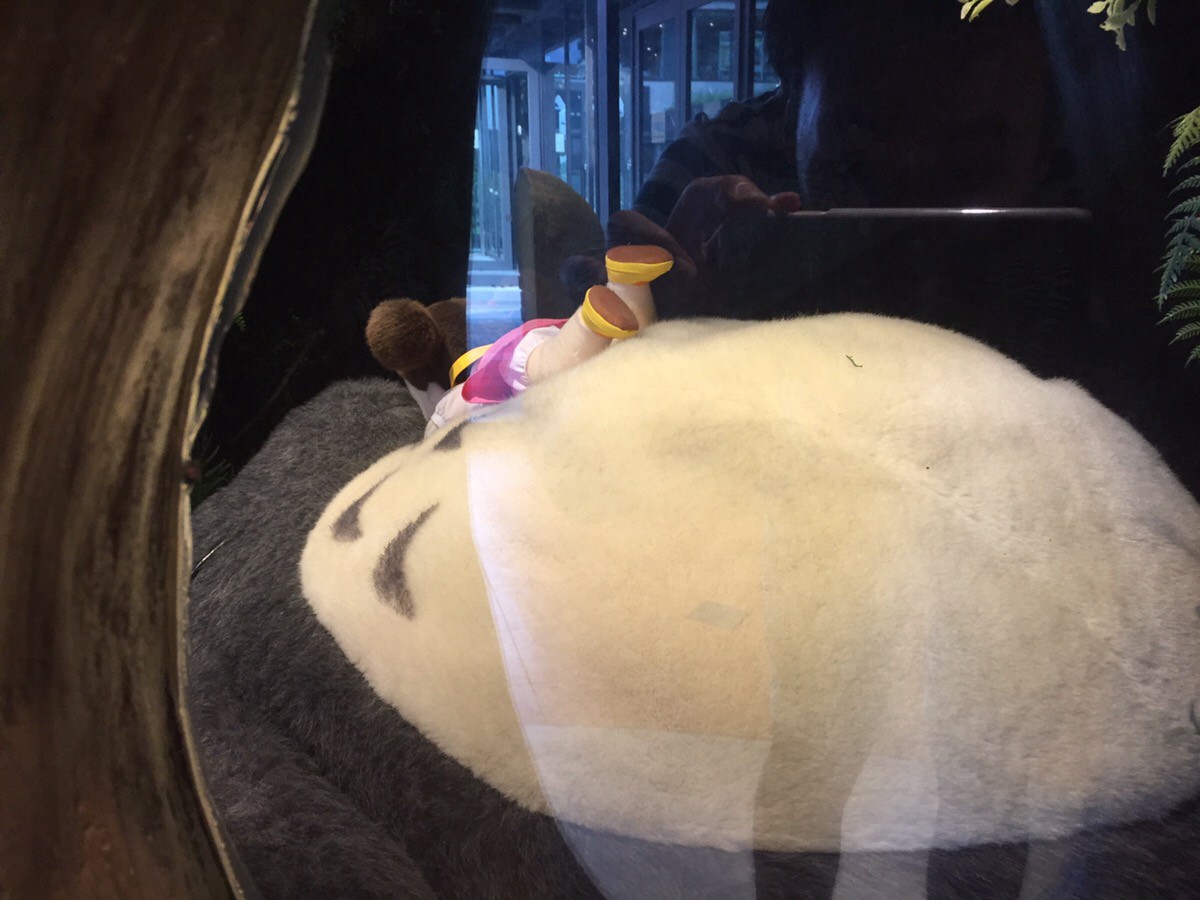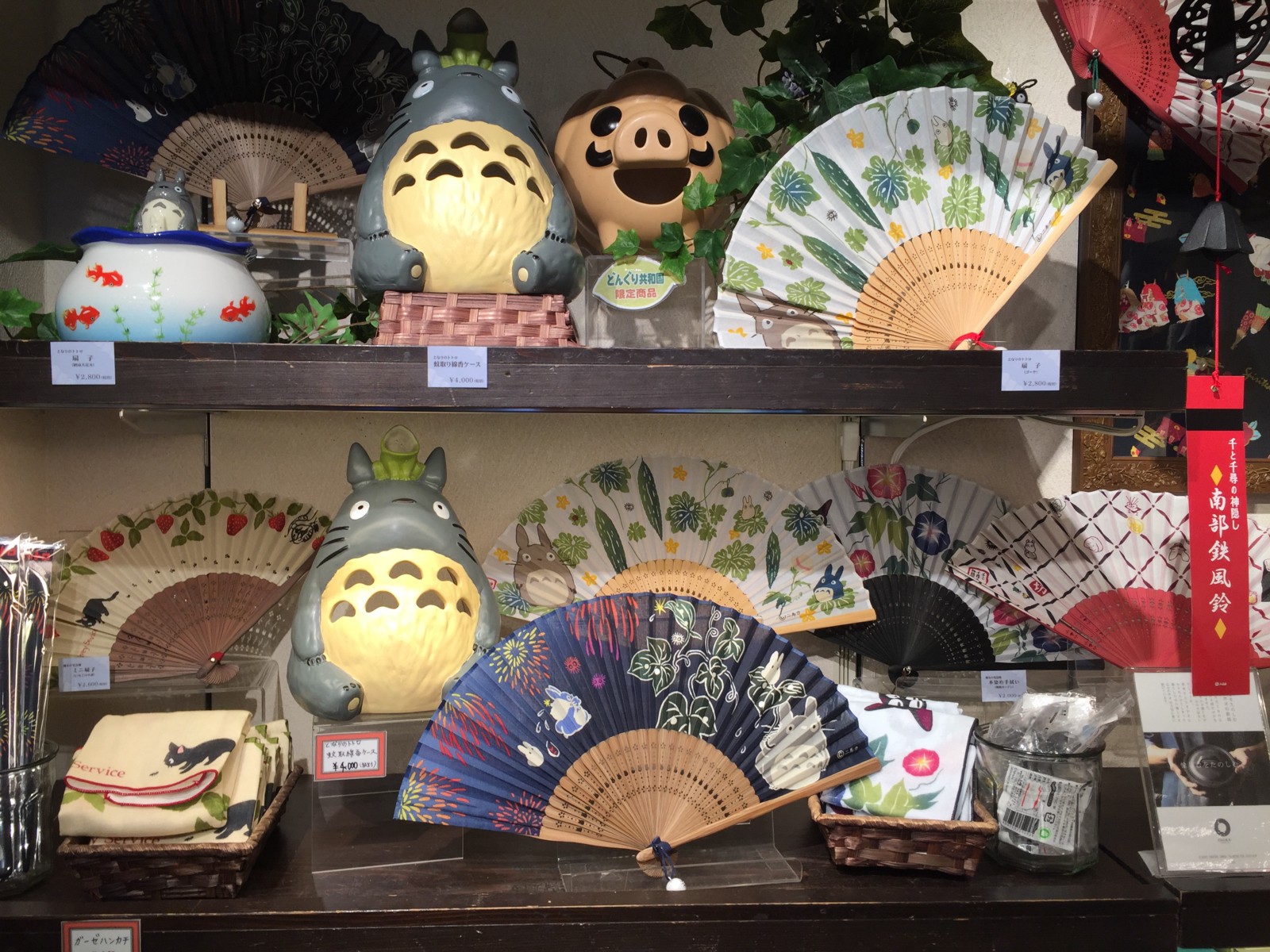 Donguri Kyowakoku(どんぐり共和国)
@ The East Yard on the 2nd floor (outside)
Pokemon
Pokemon is produced as Japanese video games and has spread around the world. Currently, "Pokémon GO" has been just launched and the popularity is bursting. That's why the shop is filled with many tourists from abroad.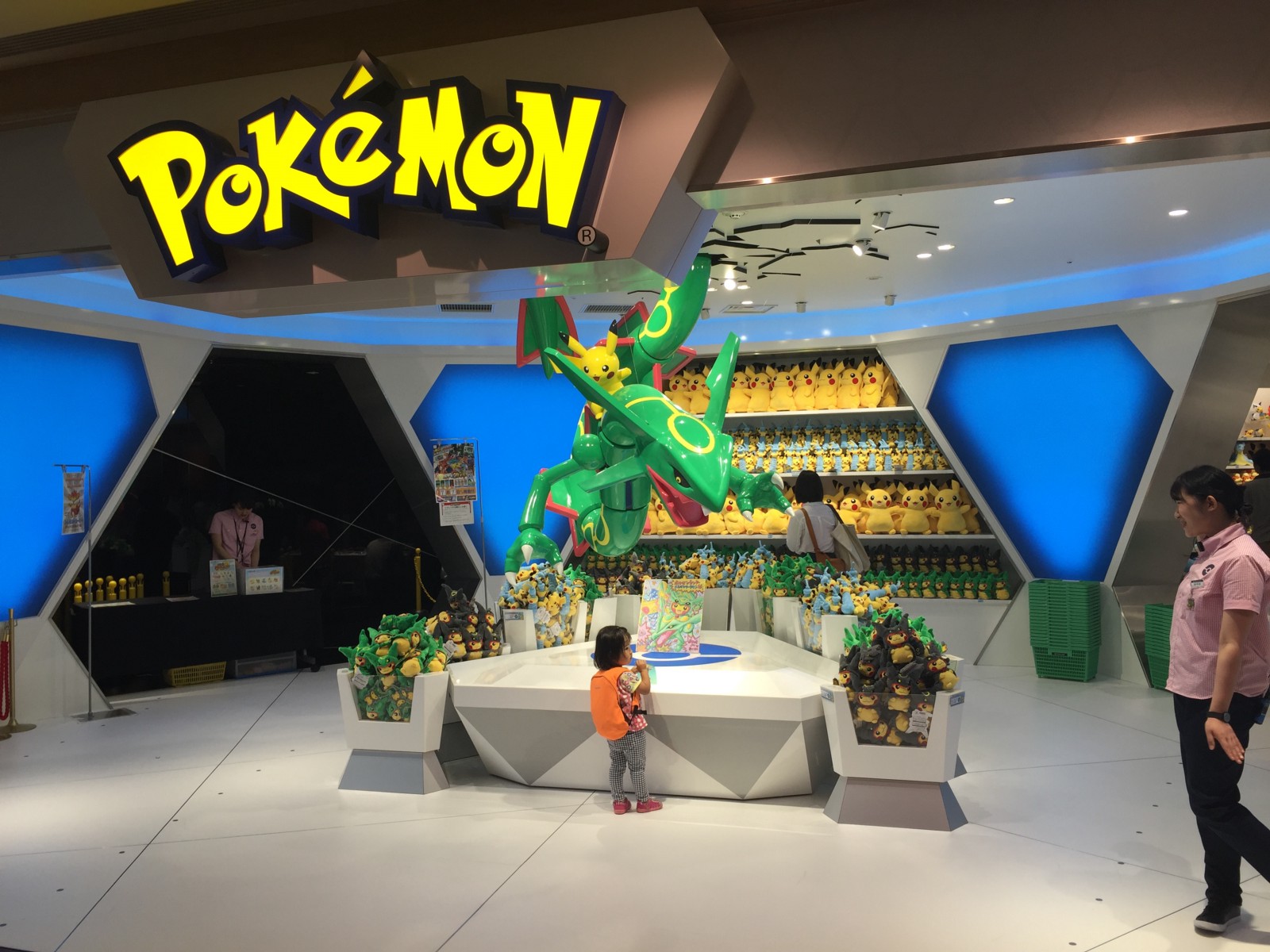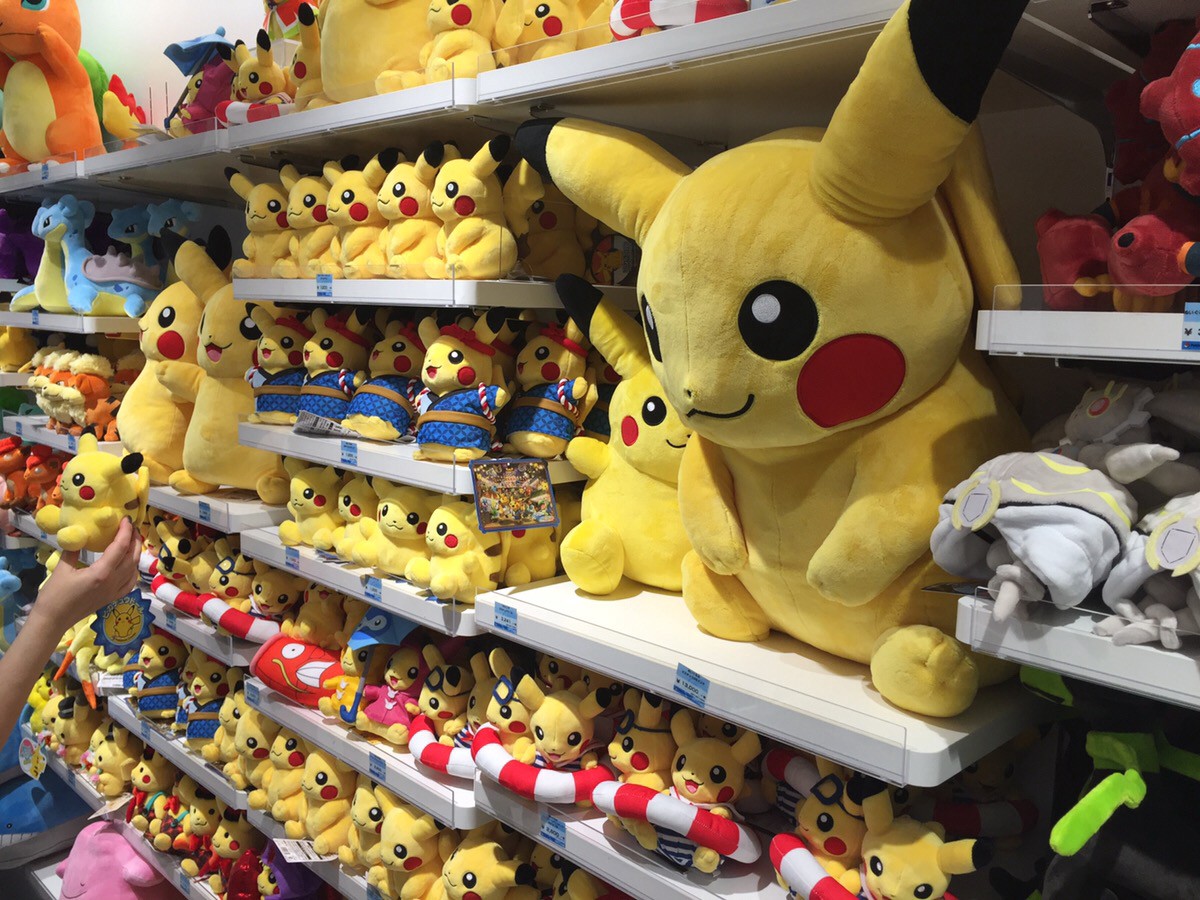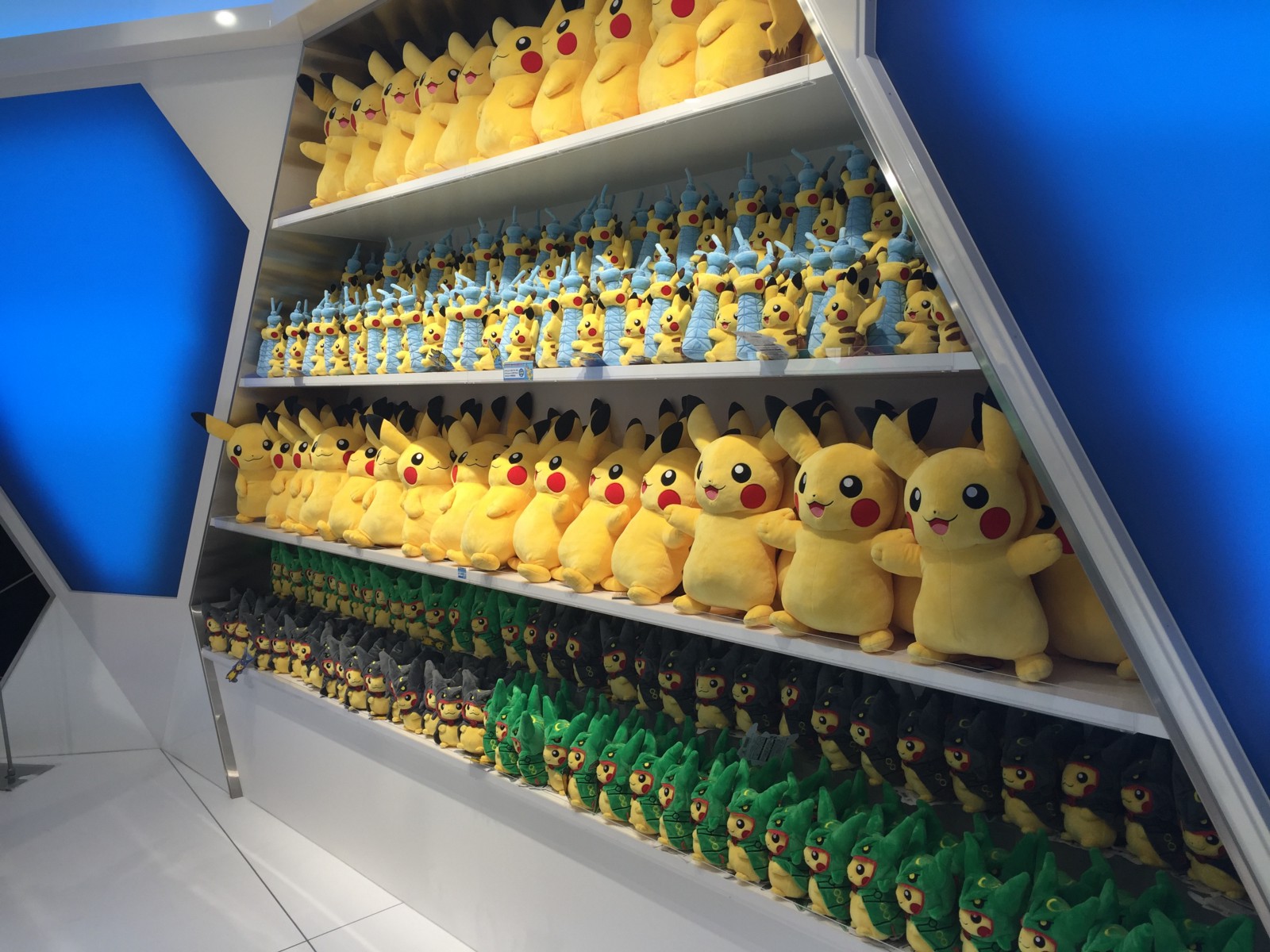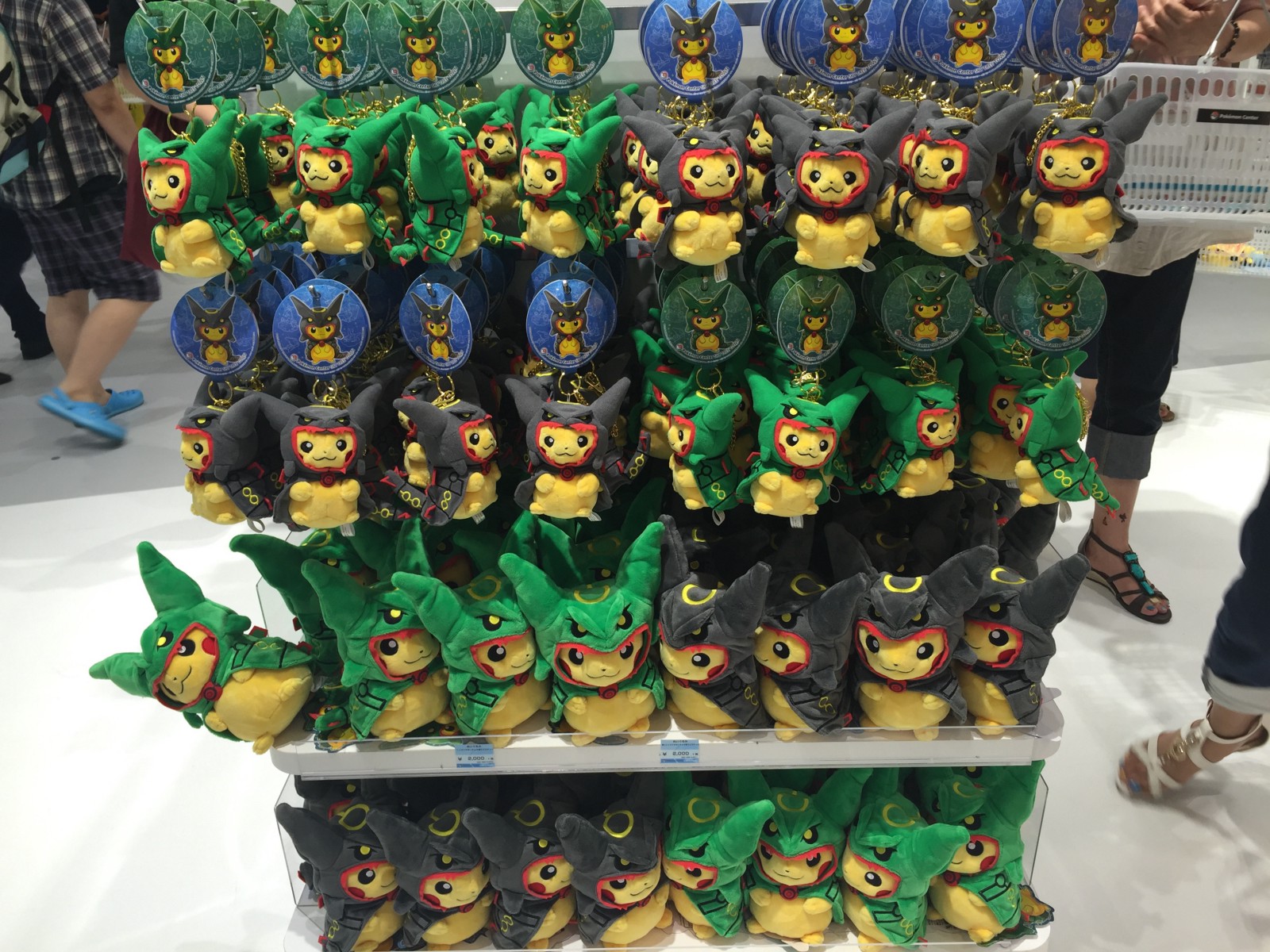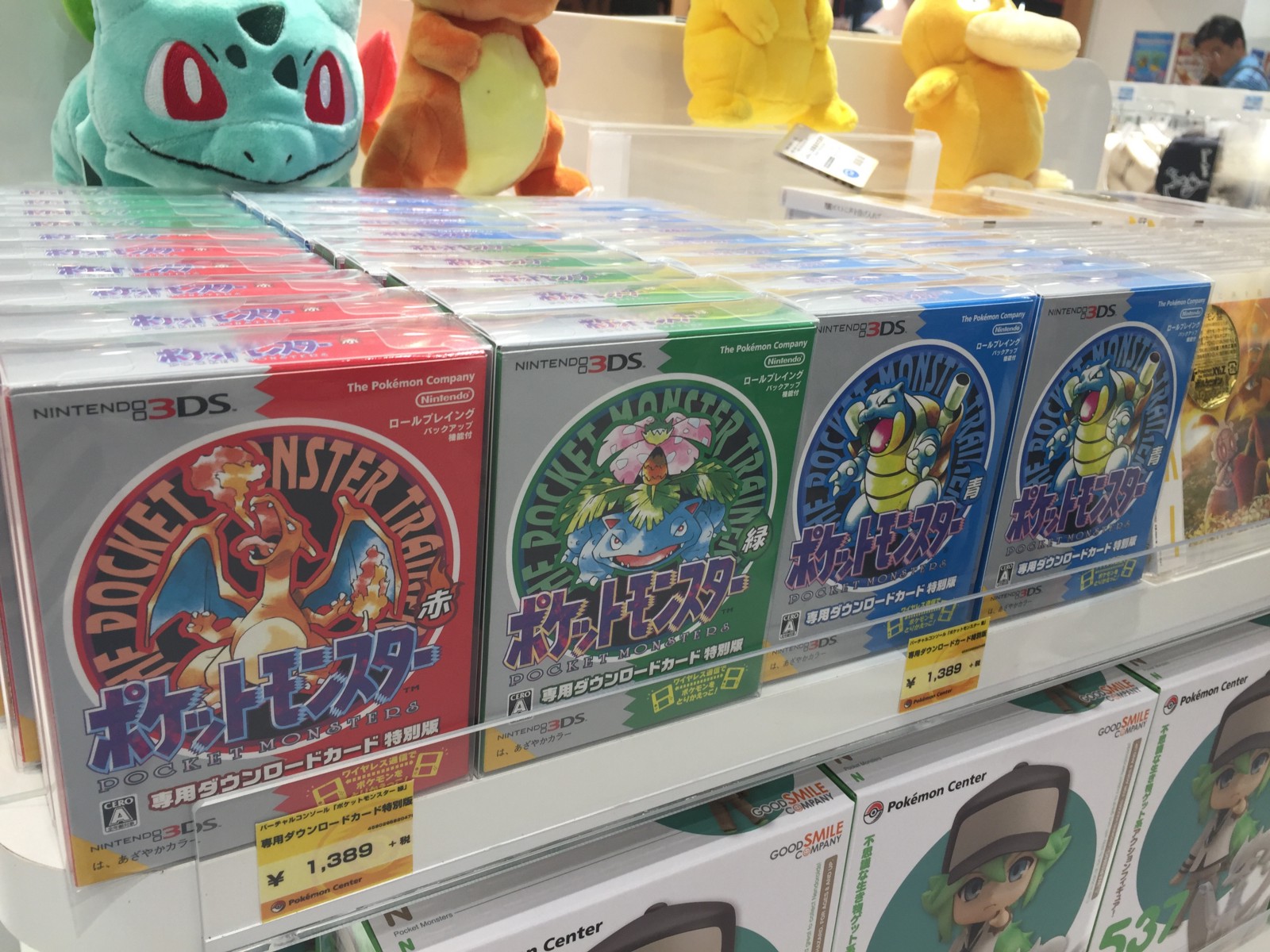 Pokémon Center SKYTREE TOWN(ポケモンセンター)
@ The EastYard on the 5th floor
Hello Kitty
Hello kitty and other characters in Sanrio Puroland are really popular among girls in the world. It is famous partly because the Lady GAGA loves it!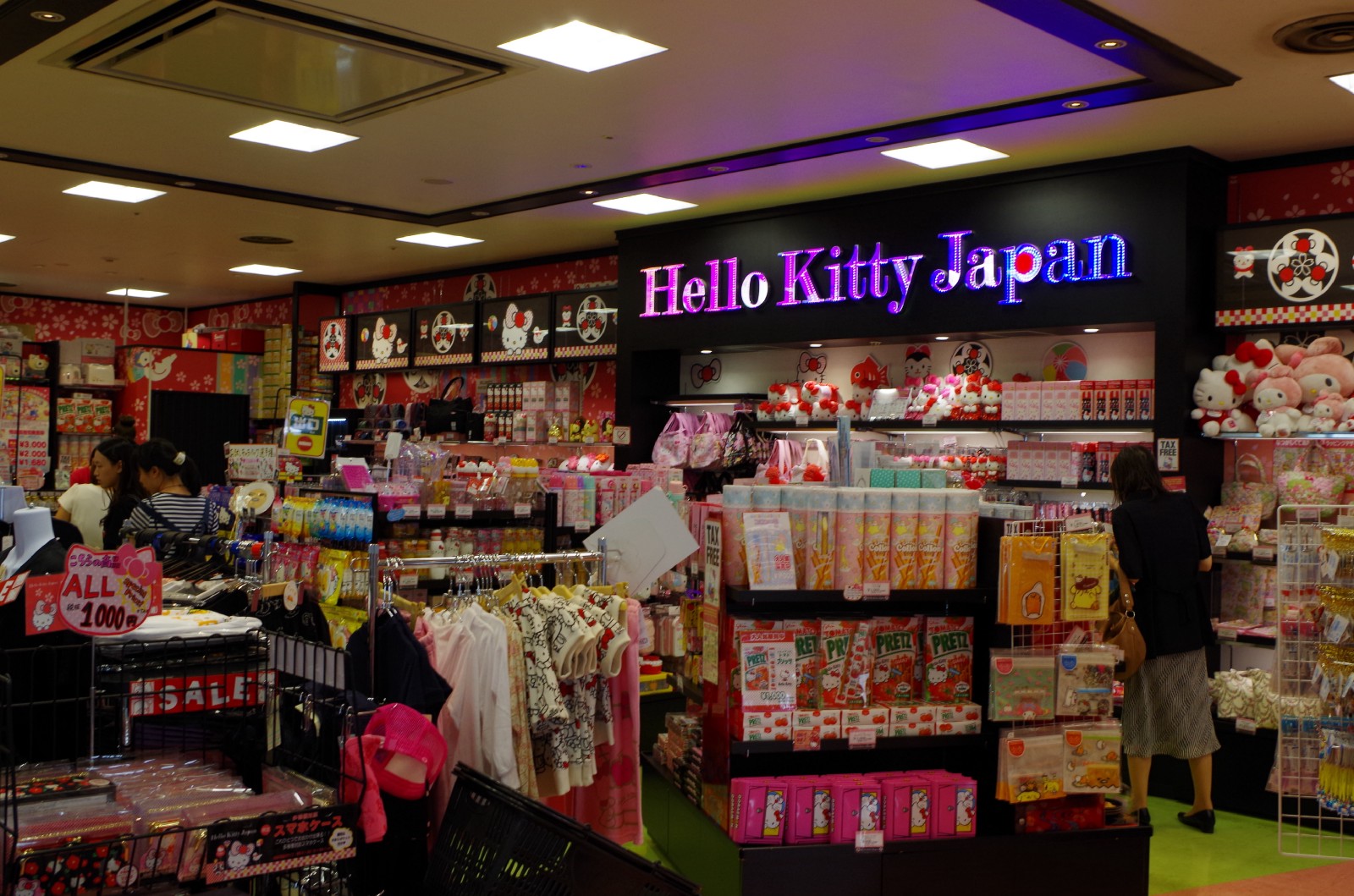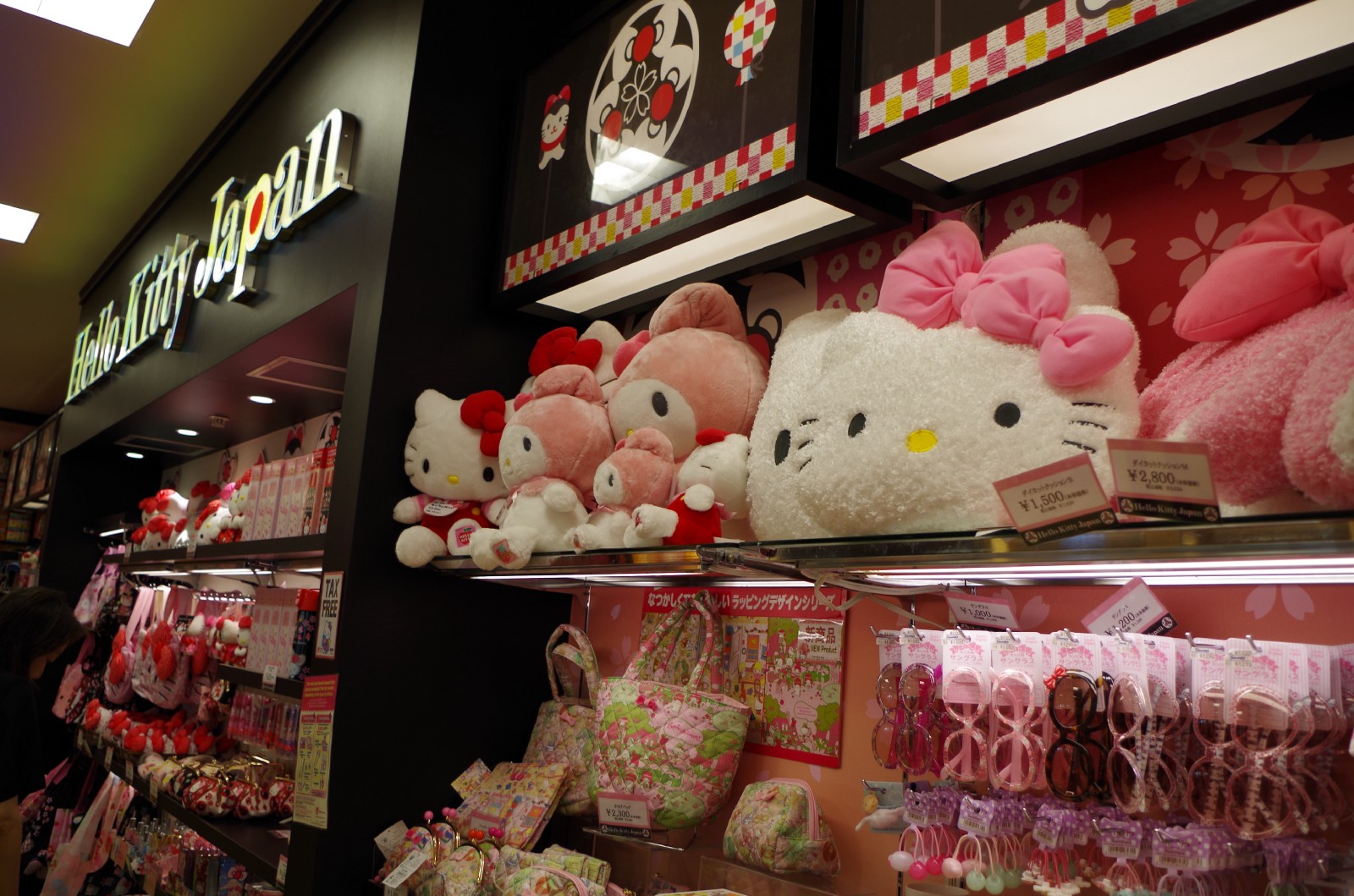 Hello Kitty Japan
@ The East Yard on the 4th floor
The gifts are sold in Solamachi, Tokyo SKYTREE Town where you can walk from Asakusa in approximately 15 min. The Asakusa area is one the most popular spots among the visitors to Japan, so it is recommendable for you to visit there when you plan to go to Asakusa.
Website of Solamachi↓↓↓
↓↓↓ Check more articles about Japan!!↓↓↓
---