Top 5 Things To Do In Nasu-Karasuyama
5 best things to do at Nasu-Karasuyama: Mountain village in Tochigi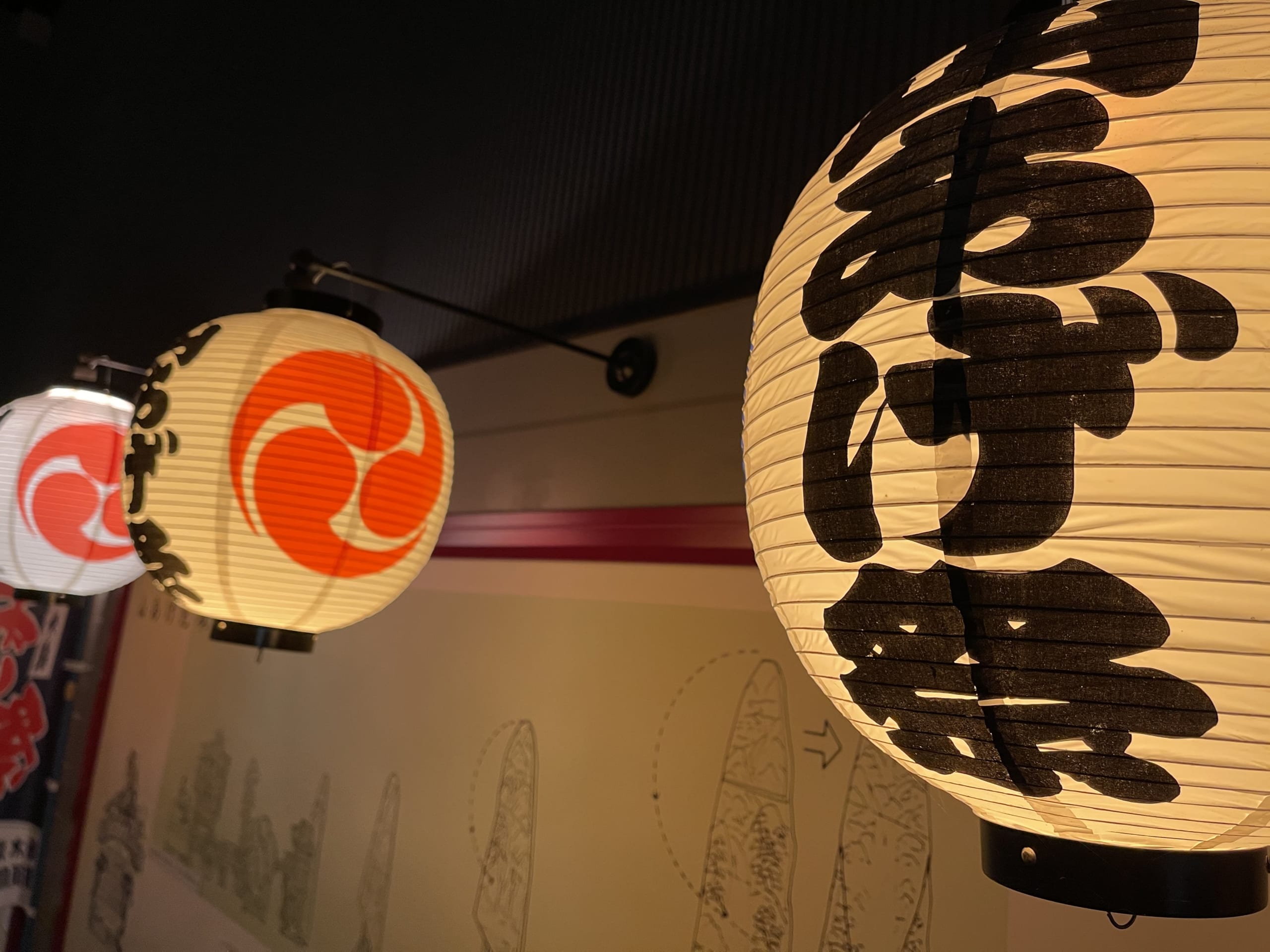 By: Heather Brewer
Visiting the big cities of Japan, especially Tokyo, are fun, exciting, and fantastic, but can also be quite overwhelming. What with all the hustle and bustle of different districts, shops, eateries, and experiences that are not to be missed, don't feel off if you find yourself seeking a break from it all.
Don't get me wrong, big cities are truly a wonderful place to visit, but, if you're looking to get out of the city for a day, the mountain village of Nasu-Karasuyama may be the quiet place you're looking for.
Located about 2 hours from Tokyo, this cute little Japanese country town is sure to give you the slow, easy pace you need for a much desired reset. Here, you can experience many different Japanese traditions in one place that the big cities can't quite offer.
From traditional sake brewing, soba making, and nature viewing you're sure to get more out of your travels in this tiny town than you think.
*Please note that this article contains affiliate links.
---
1. Ryumon Falls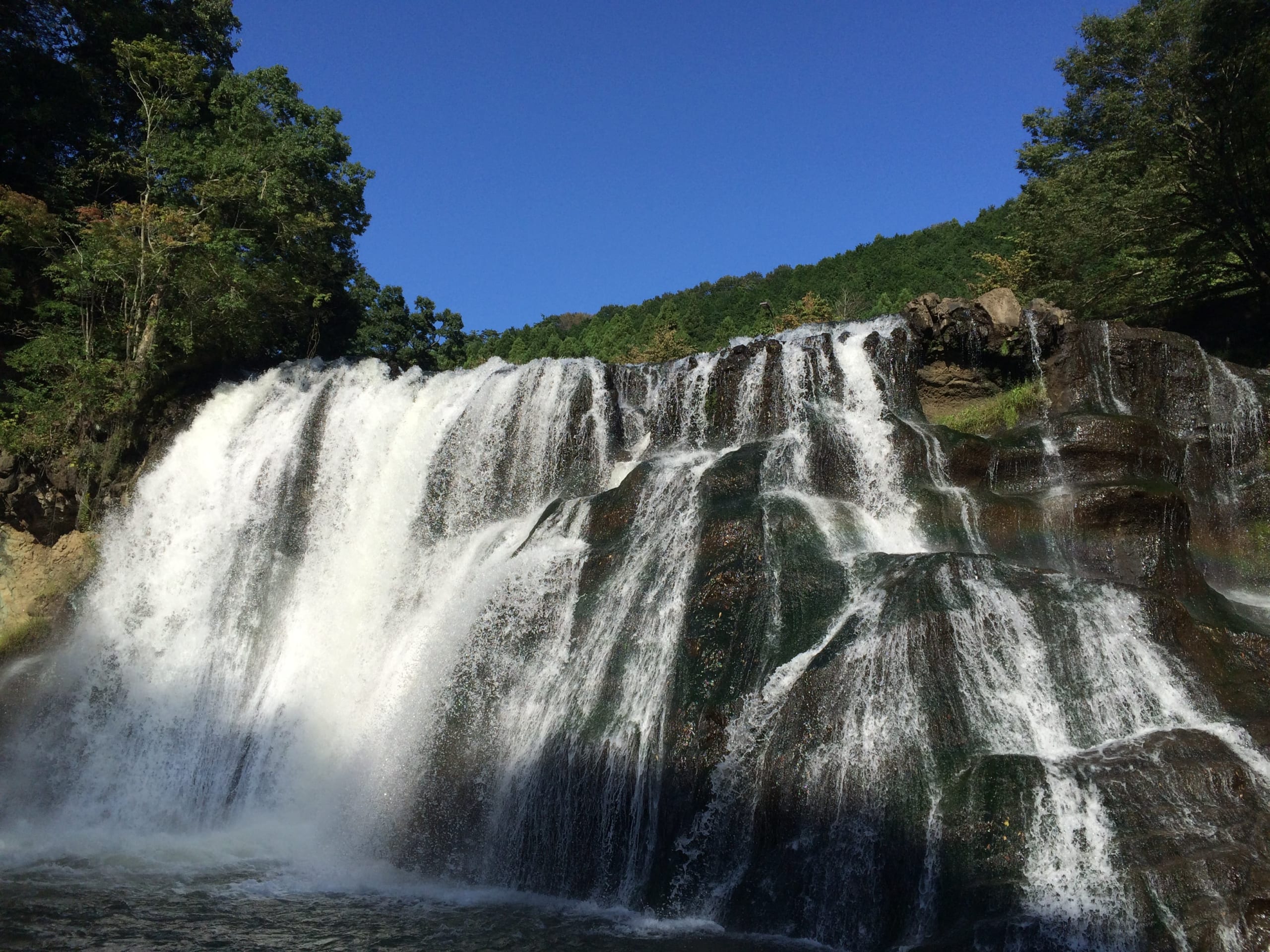 Tucked away in this little countryside of Nasu-Karasuyama here, spilling water from a height of 20m and spanning 65m wide, is Ryumon Falls.
Local legend says a large, mythical snake lives within the falls and is the inspiration for the waterfall's name. There are two sides from which to view the falls, both excellent choices, but I recommend the west side (if you're looking at the falls it's the left side).
From the west side, you can walk down a path lined with brightly colored hydrangeas in June that lead you to a close-up view of the falls. If you have the chance I recommend visiting Ryumon Falls right after heavy rain when the waters are raging. The sight is absolutely breathtaking and awe-inspiring.
2. Soba Making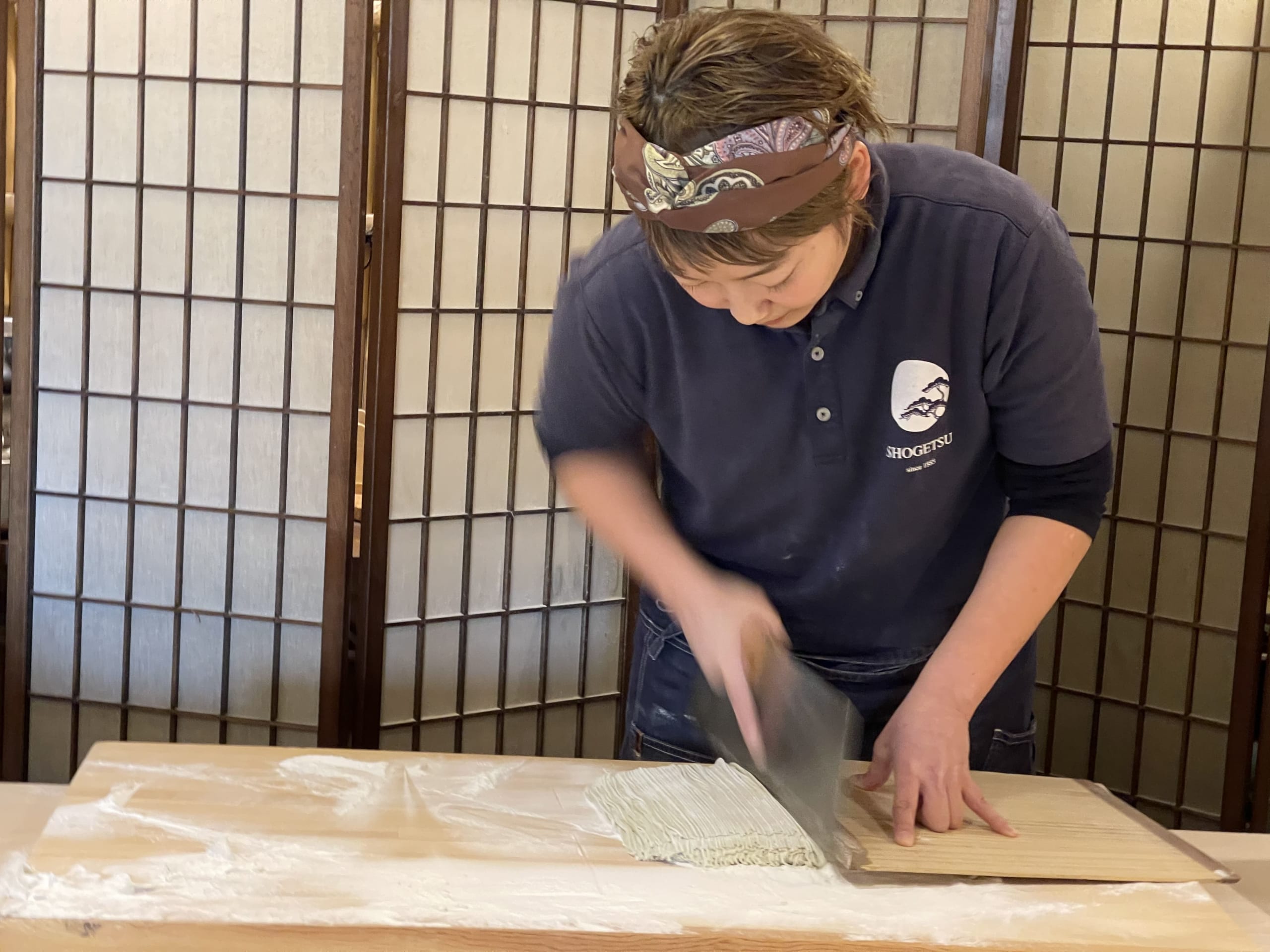 After making the small trek to view Ryumon Falls, at this point, I'm sure you've created an appetite for yourself. Well, at least I did.
One of the hot activities everyone wants to do when visiting Japan is taste the food, and why wouldn't they? It's all so very delicious, you'll have a hard time fitting it all in! Sure you'll try ramen, sushi, and attempt to pack in all the cute little treats around town, but to get a better understanding of true Japanese cuisine I recommend diving into soba.
In Nasu-Karasuyama there's a little shop called Shogetsuan where you can learn how to make soba! The whole process takes about 2 hours, so I don't recommend this part of the experience if you're starving.
You can book your class here.
In your soba making class, a soba master will show you the art of preparing this cherished Japanese noodle, and then it's your turn to dive into the process yourself! You will knead the dough, roll the soba, and cut it into thin noodle strips. At the end of the class you'll get to eat your creation and take pride in the fact you just made a very traditional and important piece of Japanese culture!
Note: Soba is made of buckwheat, so if you have an allergy please let the staff know. They will be more than happy to accommodate you!
3. Washi Paper Making
Okay, so this one is another pretty cool hands on experience. Get ready to get your hands dirty, again!
If you've been in Japan long enough you'll realize that paper is a big deal here. From wrappings to little origami decorations, paper is used all over the country. Washi is a traditional Japanese hand-made paper that holds more than 1200 years of tradition!
At the foot of the Nasu-Karasuyama mountain range, Washi no Sato paper making factory, located here, is where you can experience this age old tradition for yourself. The staff here are extremely friendly and are happy to share their trade secrets with you.
Most of the washi paper making process is strictly done by hand, and the sheer size of some of the paper they make is quite impressive, you'll have to see it to believe it. They show you the entire process of making washi paper and the various steps needed to get to the point where the hands on part of the class begins. When you've finished your tour/ class you'll feel like a washi paper making master!
After you make your beautiful piece of washi paper, I recommend heading over to their Karasuyama Washi Kaikan, located here, where you can purchase other paper products made by the Washi no Sato Factory. There are so many beautiful pieces displayed that it was difficult not to buy out the whole store.
4. Bike Rental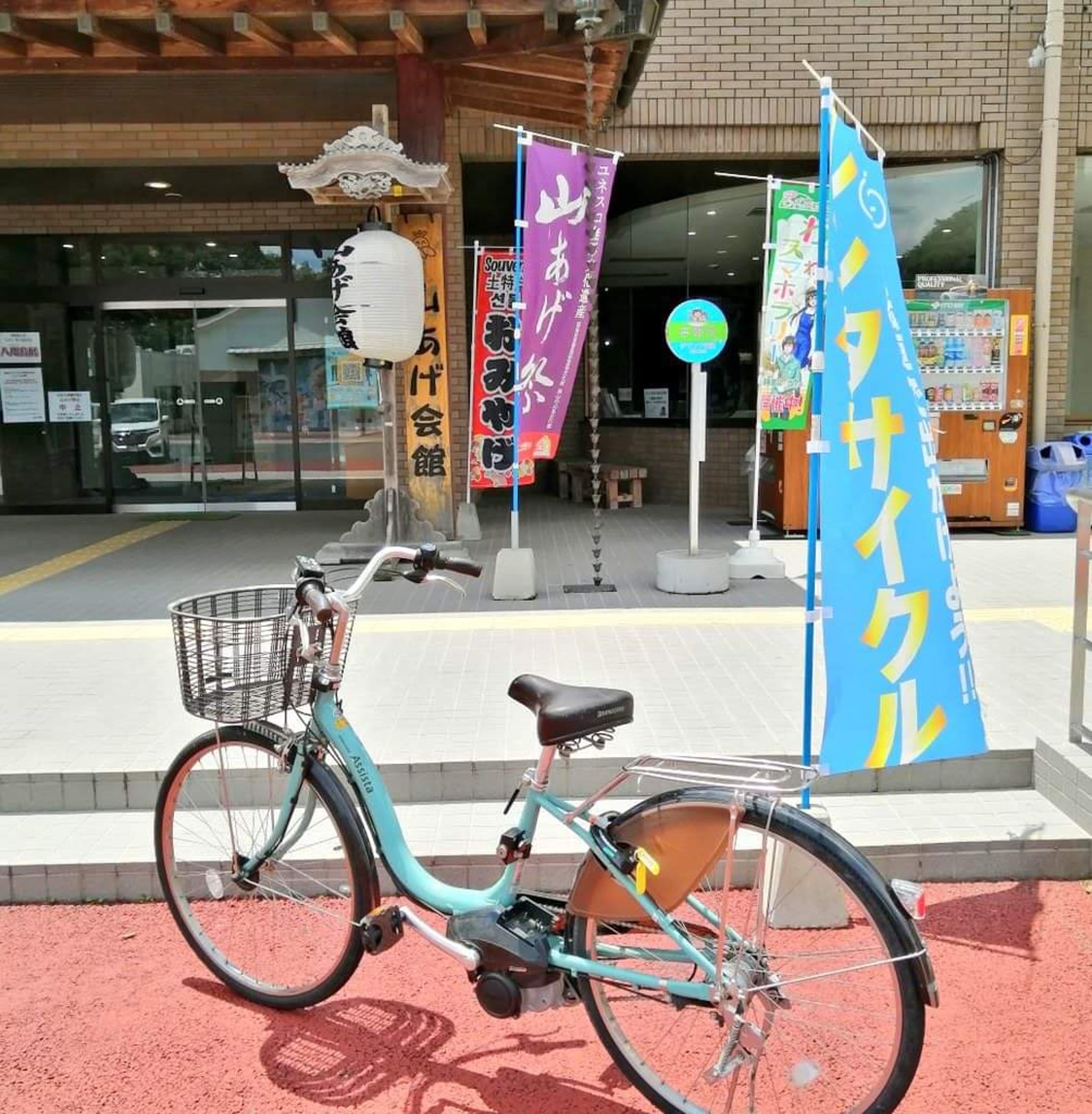 If you are coming from Tokyo and are relying on public transportation to get around, you won't have to worry about renting a car once you arrive in Nasu-Karasuyama.
The Yamaage Kaikan, which is the tourist information and a small museum, in the center of town offers bicycle rentals for a whole day!
The best thing about these bikes: they're electric! Getting around town and going up and down hills will be a breeze with these babies. I rented one on my last visit to Nasu-Karasuyama, and it was one of the best decisions I made that day. I didn't have to worry about distances being an issue or hills making me sweat.
I felt like I could take my time and enjoy the scenery around me without huffing and puffing my way through town, but still used enough of my own energy to feel like I burned off those soba noodles. Rental costs are also pretty cheap, making your wallet feel happy with your choices.
To rent your bike see here.
5. Shimazaki Sake Brewery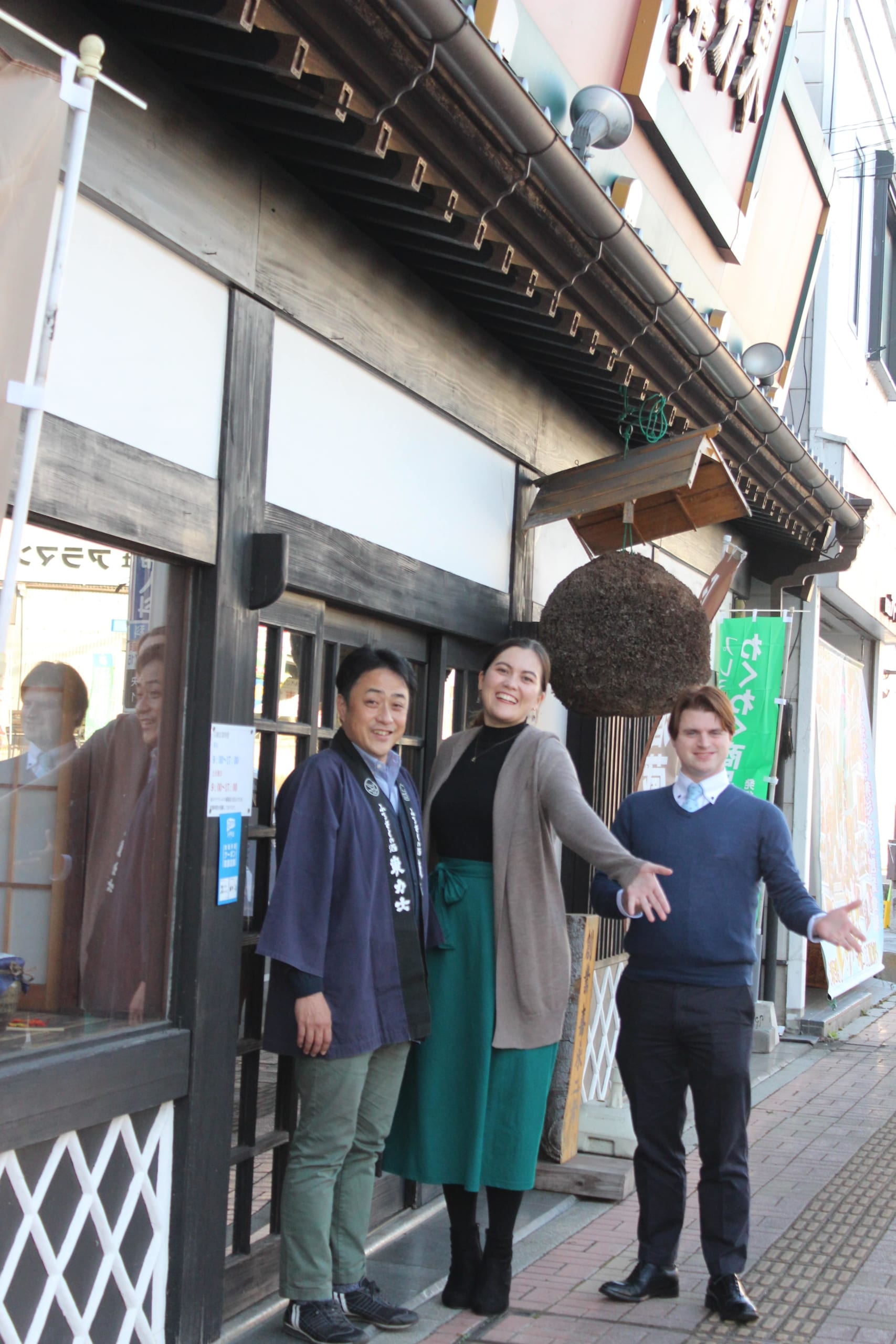 Finally on this list, I saved the best for last. "Le Piece De Resistence!", if you will, Shimazaki Sake Brewery.
This 200 year old brewery is host to yet another big tradition that spans all of Japan: sake. I'm sure by now you've tried sake here and there at various bars, but have you tried AGED sake? You read that right, aged sake. Most sake only has a shelf life of about a year after its produced, however, one sake brewer in Nasu-Karasuyama had a wonderful idea that maybe, in the right conditions, sake could age just as well as a fine wine or whiskey.
Shimazaki-san senior of Shimazaki Sake Brewery proved this theory correct! And we are oh so happy he did! He remembered an old cave near his brewery that dates back to WWII that was hand carved by Japanese soldiers. Shimazaki-san senior actually helped dig out the cave by hand during the war when he was just a teenager, and that's how he knew about the cave when it was time for testing his theory of aging sake.
The cave is the size of a baseball field and was used to store combat vehicles during the war. Left abandoned after the war, it was primed and ready for its next role in storing and aging sake. It keeps a constant temperature of 5-10 degrees Celsius all year round and is perfectly dark so as to not damage the delicious liquid.
Now, Shimazaki-san has a vast collection of sake that is anywhere from 5-40 years old! The longest aged sake he has on site is 50 years old! But don't get too excited about tasting the 50 year old sake, Shimazaki-san is saving it for a very special occasion. I had the chance to taste the difference between a 5 year and 10 year old sake, and I can tell you there is a noticeable difference in flavor that tastes like magic.
This brewery's sake are perfect souvenirs to take back home or to buy for yourself to enjoy later on your travels. You can also buy a bottle of sake and have it stored and aged in the cave for up to 20 years. It's a perfectly valid excuse, among many others, to come back and visit Japan! There's so much more I can say about this place, but you'll just have to go and see it for yourself to a very unique experience.
Booking my brewery tour was made easier online here.
For more information about Shimazaki Sake Brewery, visit their website here.
---
As you can see, Nasu-Karasuyama has many things to offer that will only enhance your stay in Japan. Of course you'll want to see and experience the bigger aspects of Japan, but don't forget the little towns that can give you a true glimpse into everyday Japanese life and culture.
Quiet does the soul good, and don't forget, nothing ventured is nothing gained, so venture out as much as possible.
▽Related Articles▽
---