Guide to Free WiFi in Tokyo
Free WiFi vs Pocket WiFi in Tokyo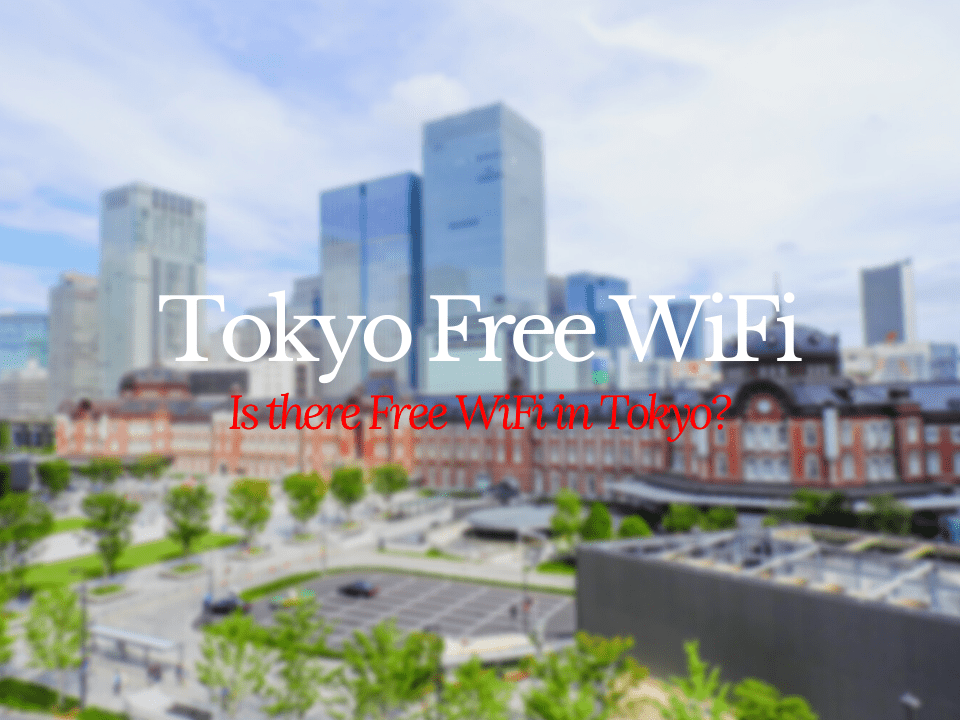 Since recent years, WiFi has become one of the essential things when traveling abroad. Having the ability to connect to the internet from your mobile phone abroad has revolutionized how people travel.
Therefore, many who are planning in visiting Tokyo may be curious about the Free Wifi connection in the city.
Nowadays it has become common for large touristic cities to provide Free WiFi of a decent quality. Unfortunately, Tokyo doesn't have that many Free WiFi spots in comparison to other major cities in tourist countries.
You will be able to find Tokyo Free WiFi at some train stations, shopping malls, and cafes among other places, but the question is, "how practical is it to use this Tokyo Free WiFi"?
In this article, I will introduce how to find and use Free WiFi in Tokyo.
Also, I will introduce to you another popular option which is the "Pocket WiFi". I went to some of the most popular spots in Tokyo for foreign visitors such as Tokyo Station, Shibuya, Akihabara, and more. At each of those places, I compared the connection speed and practicality of the Tokyo Free WiFi and the pocket WiFi.
*Please note that this article contains affiliate links.
Where to Find Free WiFi Spots in Tokyo
You will find Tokyo Free WiFi at airports, large train stations (both JR and Metro stations), and some cafes such as Starbucks. Finding these Free WiFi spots is easy by using the "Free WiFi Maps" that each Free WiFi providing company offers.
These Free WiFi Maps can be accessed by going to their individual website (e.g. Tokyo Metropolitan Government website: https://www.wifi-tokyo.jp/) or by downloading the "Japan Wi-Fi auto-connect" app.
Note that in the maps on each website there are indicated only the WiFi spots that the company provides. Other than the Tokyo Metropolitan Government, other places that provide Free WiFi include "JR East" and "SHIBUYA Wi-Wi-Fi".
Is it Easy to Use Free WiFi in Tokyo?
I'll be honest. It is not that practical to use. First, you have to find a Free WiFi access spot which is limited in numbers. Then, in most cases you have to sign up, providing your email address.
After doing all this, you will get your Tokyo Free WiFi connection, but the connection is oftentimes weak even at train stations where it is supposed to have a good connection.
Oh, and there's a time limit for usage time, so that's another unpractical aspect.
Which is Better to Use, Free WiFi or Pocket WiFi?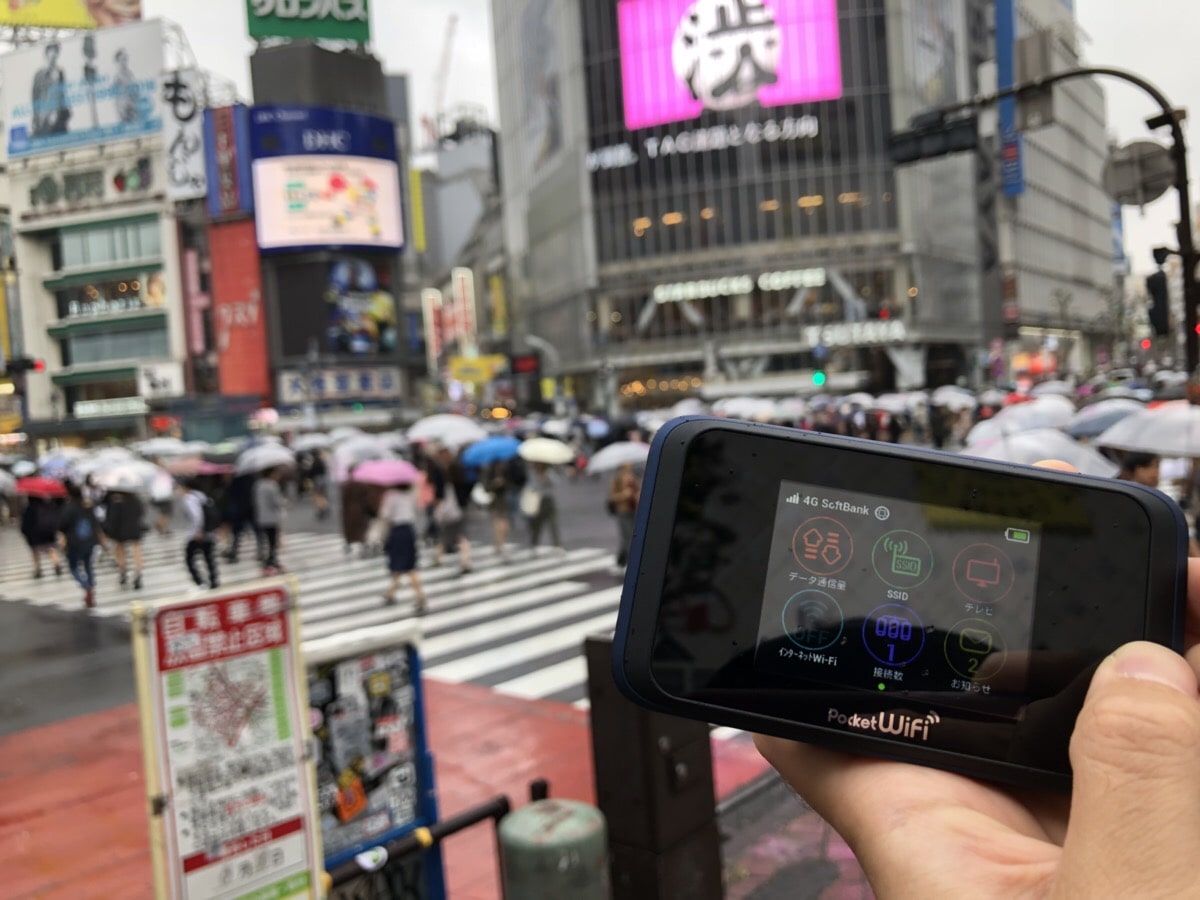 The following is a comparison between the Tokyo Free WiFi and the mobile WiFi at 5 of the most popular areas in Tokyo. I compared both the access speed and practicality for connection.
For this experiment, I used the "501 HW" type of portable WiFi to compare it with the Free WiFi in Tokyo.
Tokyo Station
Location: Inside Tokyo Station
Data Speed (Free WiFi): 3.4 Mbps
Data Speed (Pocket WiFi): 12 Mbps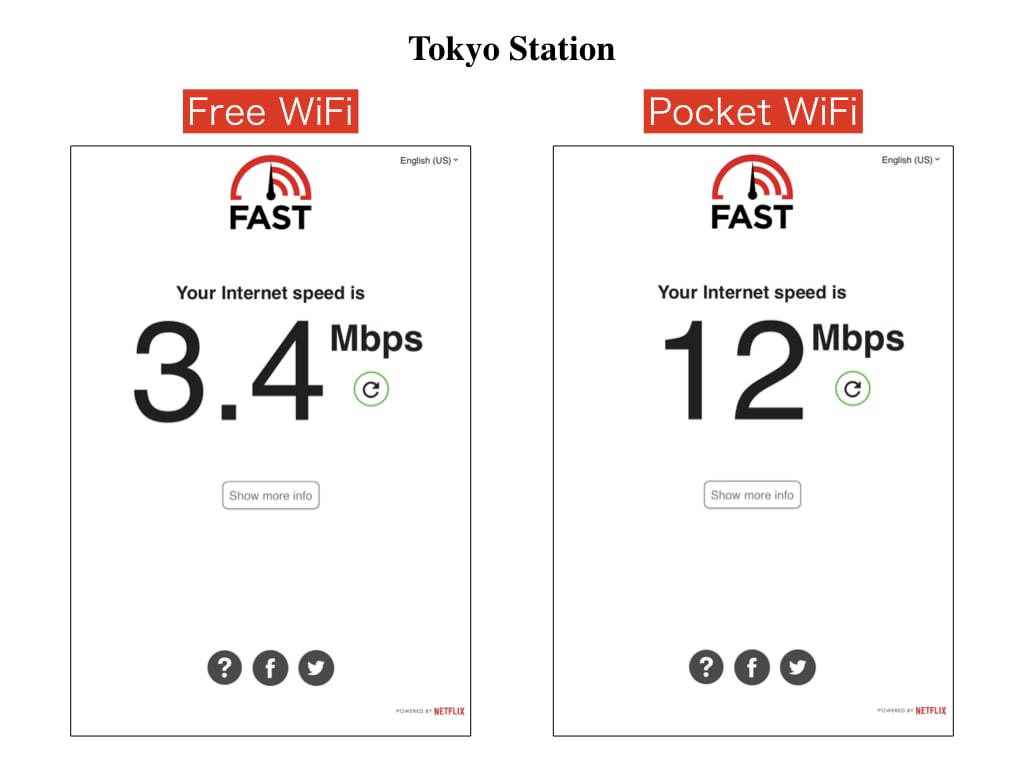 Akihabara
Location: Inside Akihabara Station
Data Speed (Free WiFi): 6.9 Mbps
Data Speed (Pocket WiFi): 16 Mbps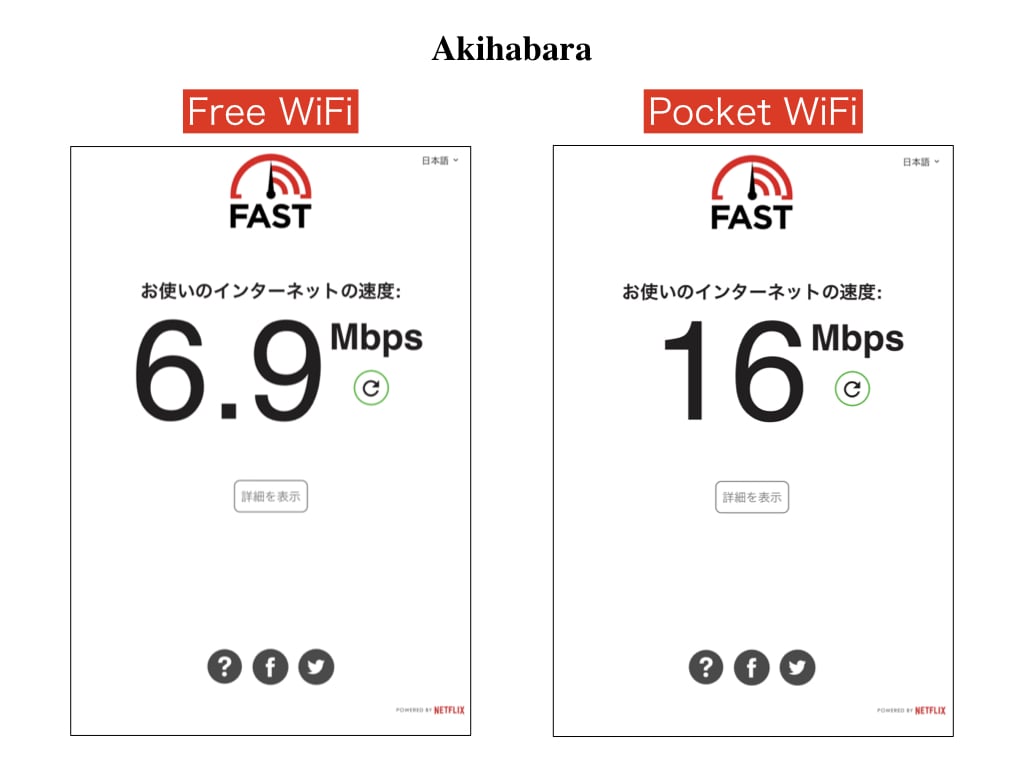 Shibuya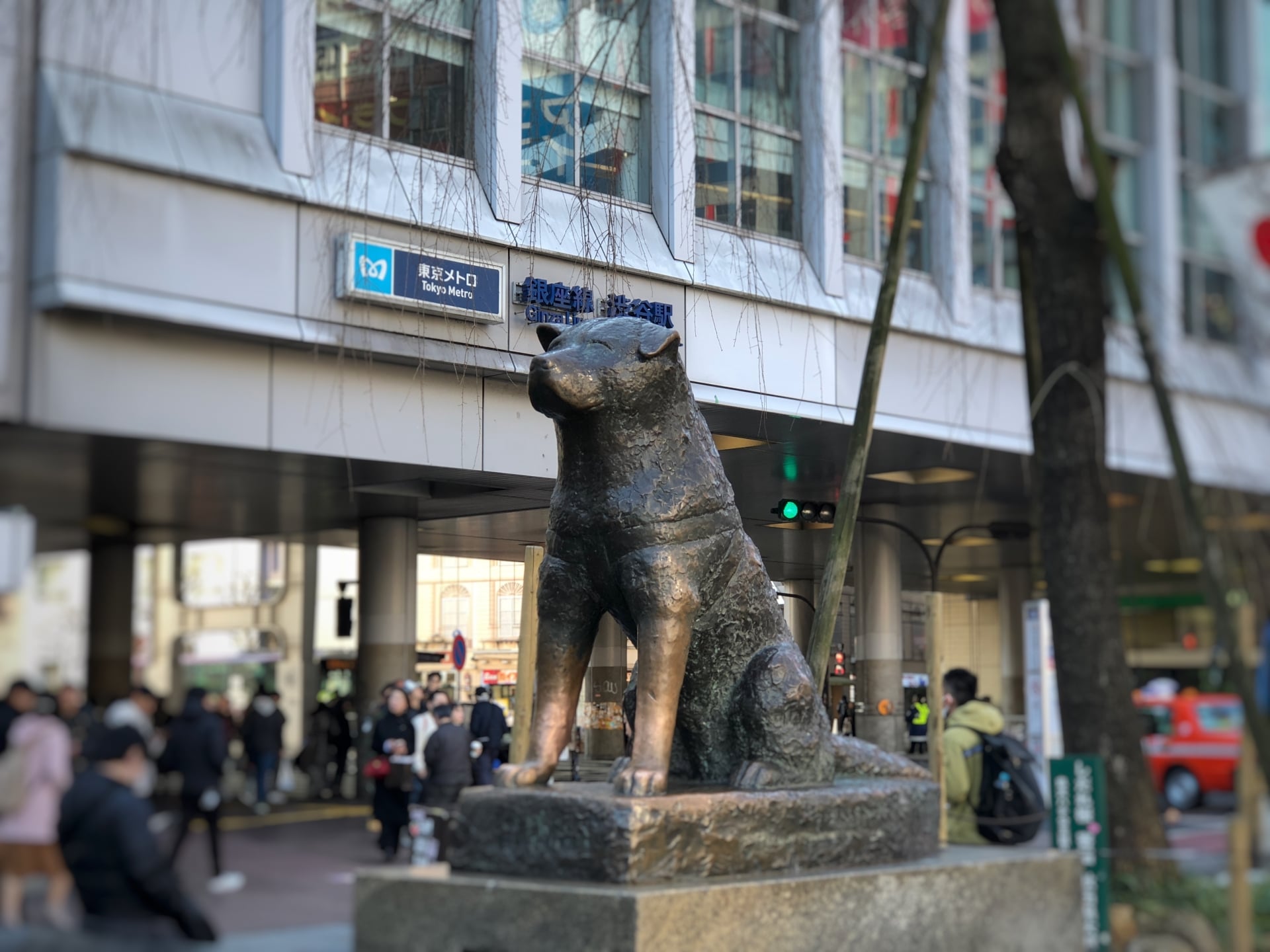 Location: Hachiko Statue (In front of Shibuya Station)
Data Speed (Free WiFi): 140 Kbps (0.14 Mbps)
Data Speed (Pocket WiFi): 12 Mbps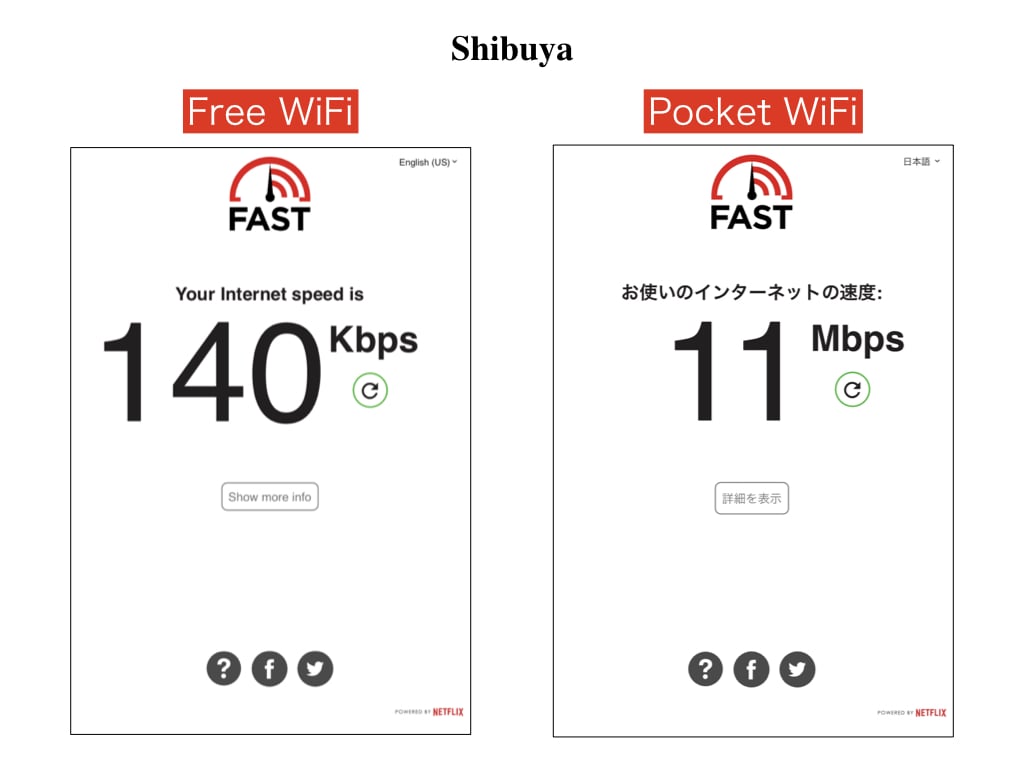 Shinjuku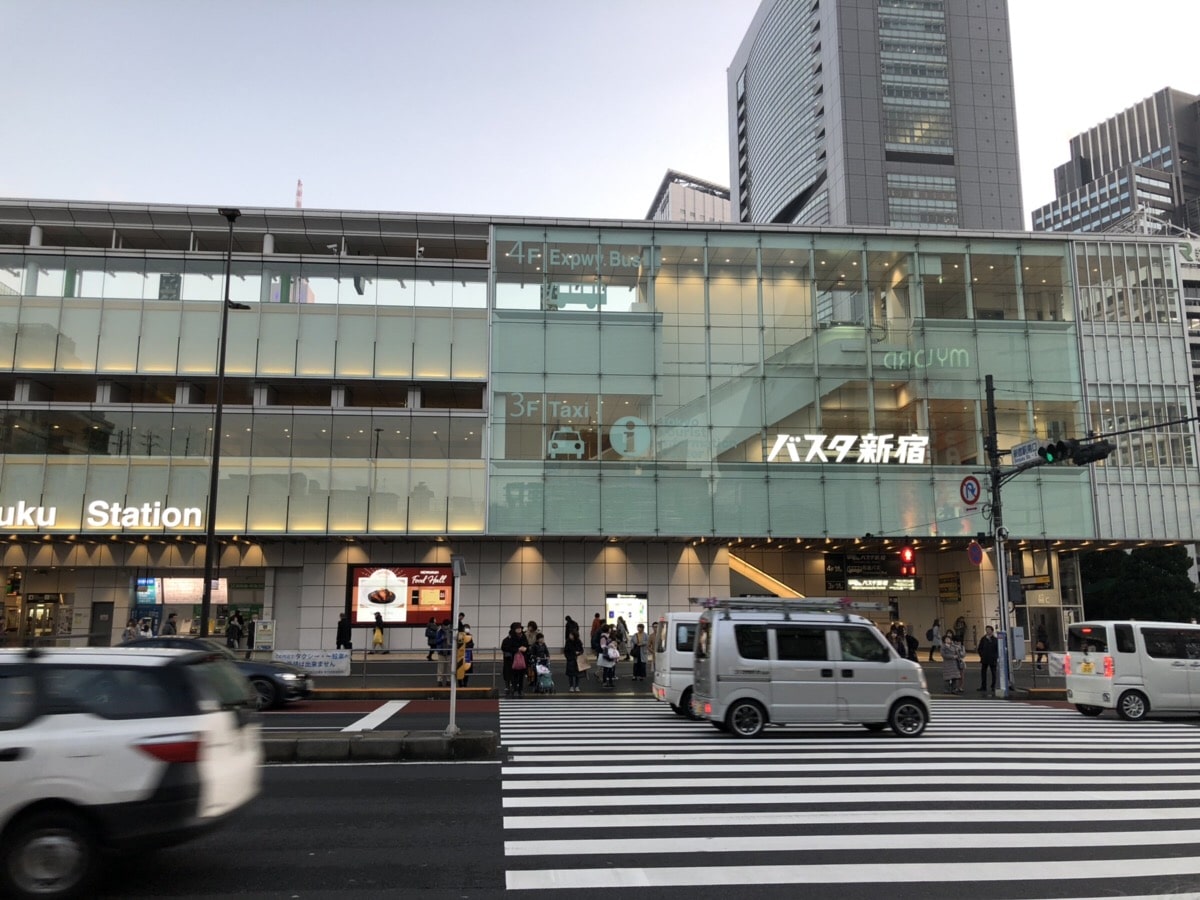 Location: Shinjuku Bus Terminal (Busta)
Data Speed (Free WiFi): 7.4 Mbps
Data Speed (Pocket WiFi): 13 Mbps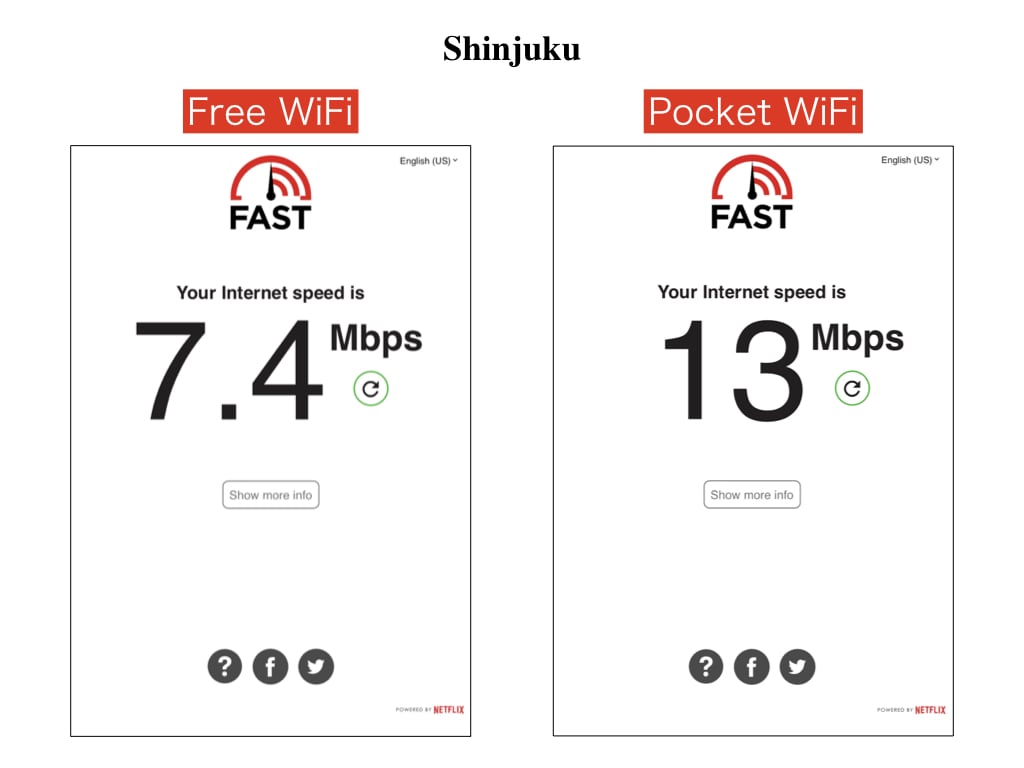 Ginza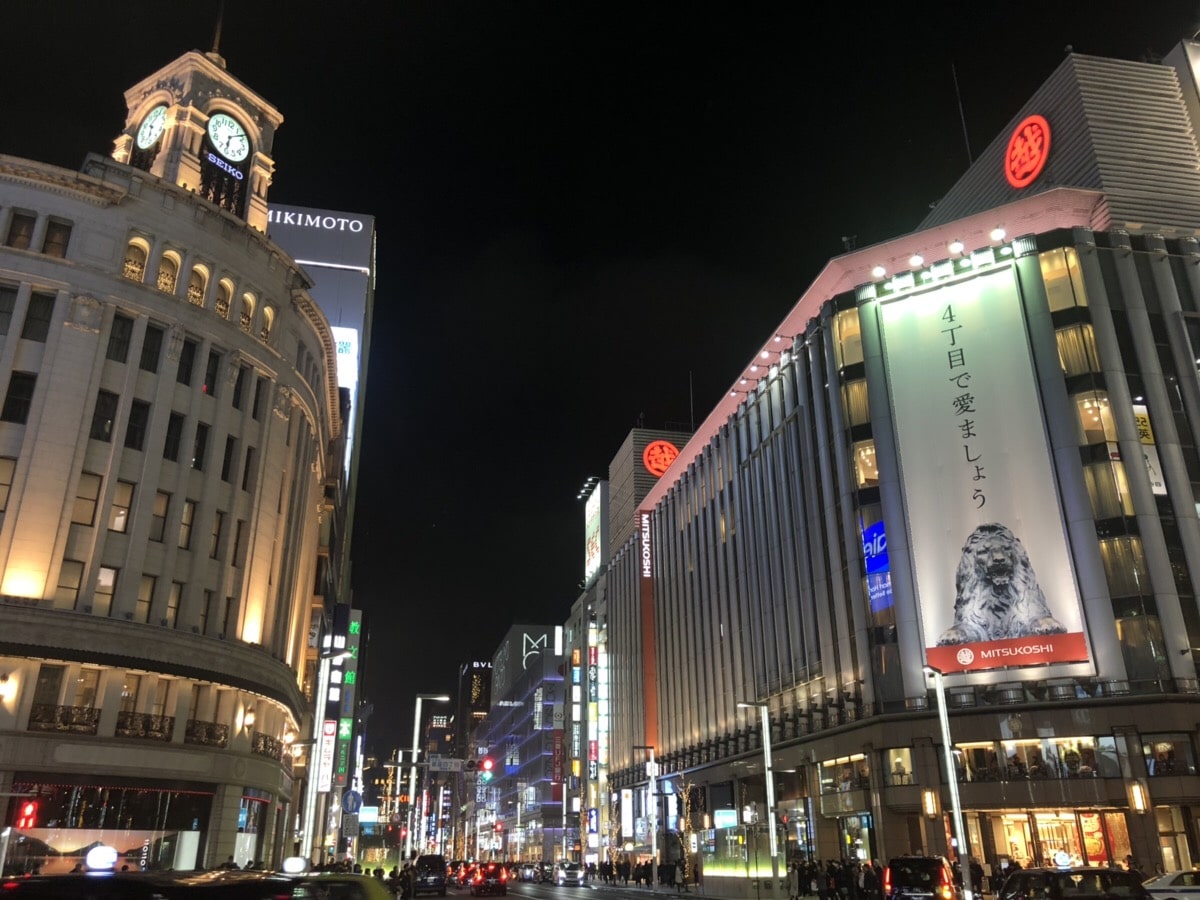 Location: Ginza 4-chome Crossing (The famous crossing in the center of Ginza)
Data Speed (Free WiFi): 9.3 Mbps
Data Speed (Pocket WiFi): 12 Mbps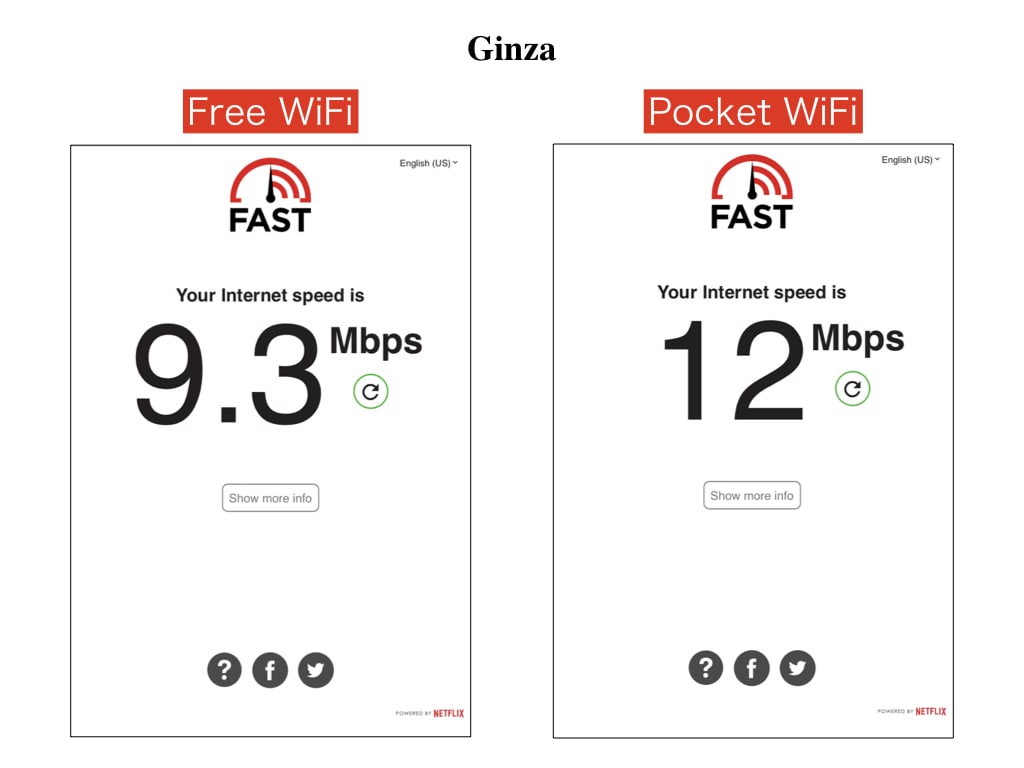 As you can see from the results shown above, the pocket WiFi was overwhelmingly higher in all 5 areas when it comes to connection speed.
In the case of the Free WiFi, connection speed varies depending on the time and place of usage because of the number of people using the connection simultaneously. On the other hand, the pocket WiFi was quite constant in connection speed at all 5 areas.
As a reference, 1~10Mbps is enough to smoothly make searches on Google and check Google Maps. But if the connection speed falls short of 1Mbps as shown above at Shibuya, it can get frustrating using the internet.
Traveling in its self can get stressful from time to time. I'm guessing, you don't want an extra thing to get stressed out about.
Furthermore, your mobile phone needs to search for an SSID, followed by the Sign Up procedure before you're finally able to have a connection as shown in the images below. And you might get disconnected by just moving.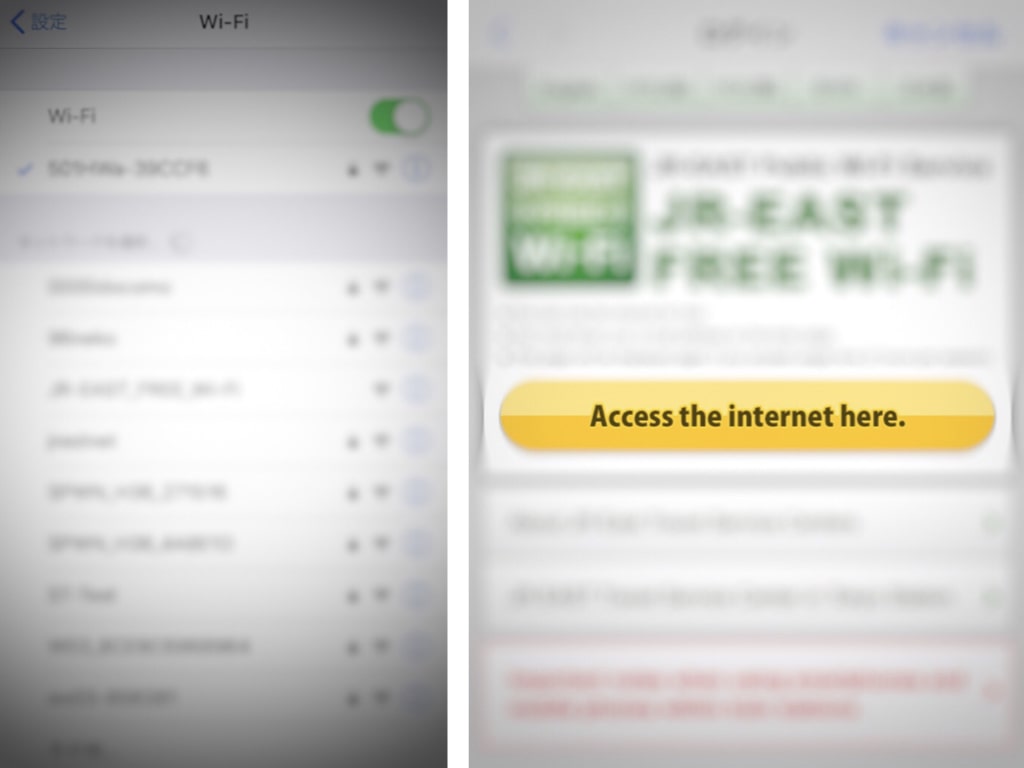 The plus side is the fact that it is free, so if you are someone who doesn't need that much internet usage, this wouldn't be a bad option for you. But if you want to travel while posting on Social Media and using WhatsApp and Skype regularly, this is very unpractical. This especially when you're in a country that you're not used to, having to rely on Google Maps.
On the other hand, pocket WiFi is much easier to use. You just need to connect to the device once, and it will be connected for as long as the battery lasts. It won't disconnect, no matter if you're moving a lot from place to place. Plus, the connection speed will be constant at all times.
Summary
The following is a summary of the results of the experiment.
| | | |
| --- | --- | --- |
| | Free WiFi | Pocket WiFi |
| Speed | × | ○ |
| Usability | × | ○ |
| Cost | ○ | × |
| Coverage | × | ○ |
| Duration | × | ○ |
| Setting | × | ○ |
Speed: The connection speed was clearly much higher for the pocket WiFi in every area.
Usability: This indicates the practicality when using these WiFi connecting methods. Not all Free WiFi spots are managed by the same company, so you may need to sign up with several different services. on the other hand, pocket WiFi is simple and practical.
Cost: This is the only point where Free WiFi has an advantage since it is free.
Coverage: You need to look every time if there is a Free WiFi spot nearby. But the pocket WiFi will keep you connected as long as you have the WiFi device near you.
Duration: Free WiFi has a connecting time limit while the pocket WiFi will keep you connected as long as the device is on.
Setting: To set Free WiFi you need to search for SSID and then Sign Up every time you need to use the internet. To set the pocket WiFi you insert the password once and it will keep you connected.
In conclusion, I recommend you get a pocket WiFi instead of using Free WiFi when coming to Tokyo.
So the question now is: where can you get a pocket WiFi device?
Usually, you can order one online and the device will be sent to either the airport of your arrival or the hotel you're staying at for you to pick up.
There are many companies that offer pocket WiFi rental services. Here is an article where I compared some of the most popular pocket WiFi rental companies. I also provide discount coupons at the moment, so don't miss this chance.
<<Which Pocket WiFi Rental Company is the Best in Japan?>>
To get more useful information for traveling in Tokyo, check out these articles below, too!
▶︎Japan WiFi Perfect Guide: How to Get Internet Connection in Japan
▶︎Do I Need a Rental Pocket WiFi in Japan?
▶︎Best Pocket WiFi Rental in Tokyo
▽Related Articles▽
▼Editor's Picks▼
---