Byodo-in: the World Heritage Buddhist Temple in Kyoto
Byodo-in: The World Heritage Temple as Seen on the back of Japanese 10 yen Coin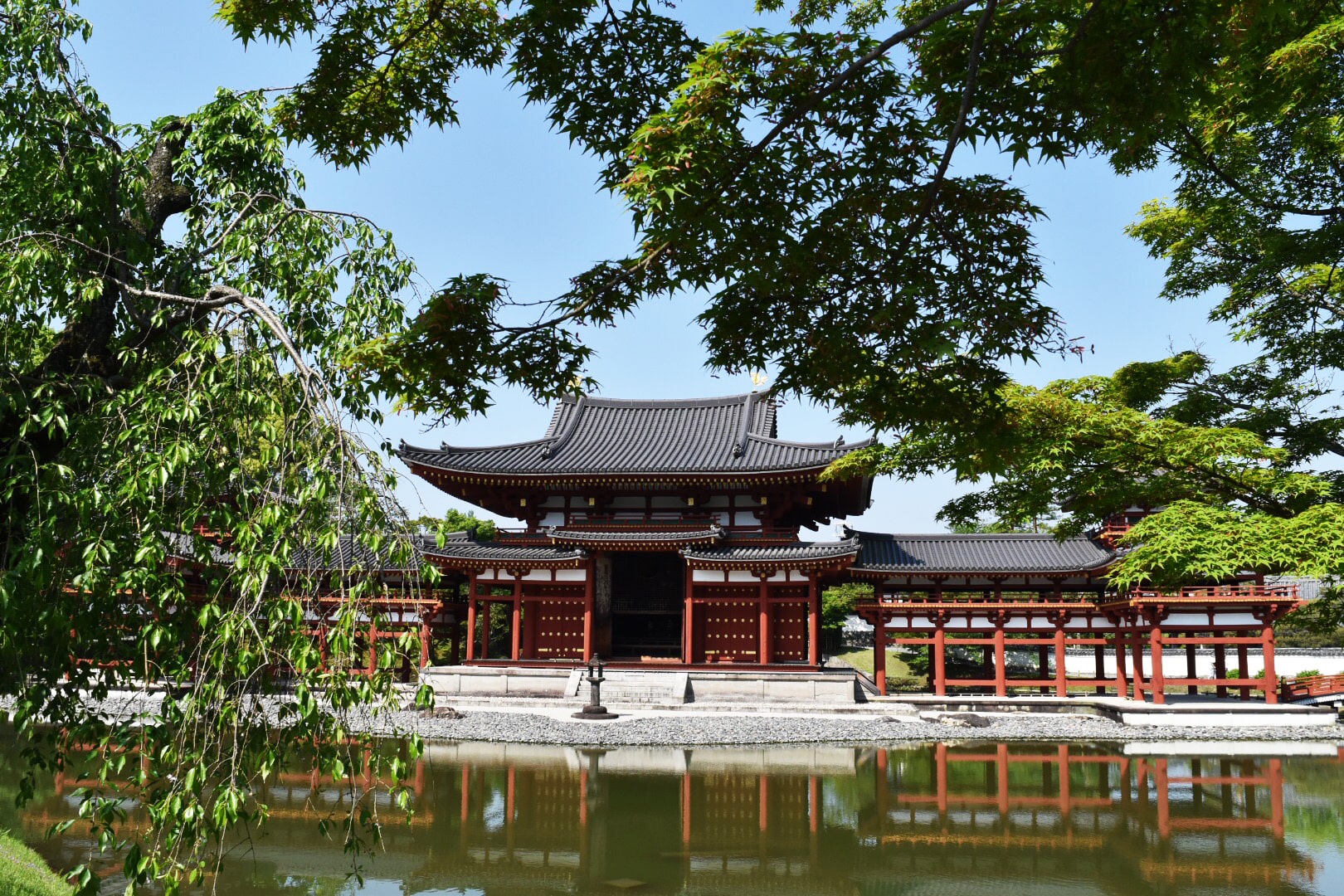 Take a look at the back of a 10 yen coin.
Byodo-in (平等院) is a Buddhist temple located in Uji city, Kyoto. The temple was designated to UNESCO World Heritage Site as part of the "Historic Monuments of Ancient Kyoto" in 1994. It was originally built in 998 during the Heian period as a rural villa of high-raking courtier Mianmoto no Shigenobu, then made into a Buddhist temple by Fujiwara no Yorimichi in 1052. In 1968, a half sized replica of the temple was built in Hawaii in the Valley of the Temples.
Some of you may recognise the temple drawn on the back of 10 yen coins.
The most famous building in the temple, the Phoenix Hall (鳳凰堂) which hold the Amida Buddha statue and two statues of phoenix on the roof. The hall is pictured on 10 yen coins since 1951 and the symbol of the temple, phoenix is featured on 10,000 yen notes since 2004.
The Phoenix Hall, Amida statue and several other items stored at the temples are designated to national treasure. There is a temple museum which displays numbers of temple's national treasures.
The temple site also includes a beautiful Japanese garden called "Jodo-shiki garden"located in front of the Phoenix Hall with a pond. The garden is a nationally designated Historic Site and Place of Scenic Beauty.
Although Byodo-in Temple is one of the greatest and most spectacular temples in Kyoto, many visitors skip to visit there since it's located in Uji city, which is approx 30 mins away from Kyoto station by train.
So if you want to avoid mass crowds at Kyoto's tourist sights, this temple is a really great destination.
MAP:
Access: 10 mins walk from Uji station
Hours: 8:30~17:30 (entry to the Phenix Hall 9:10~16:10)
Fee: 600 yen
Official Website: http://www.byodoin.or.jp/en/index.html
---
For more articles about Japan, check these links!!
▽Related Articles▽
▼Editor's Picks▼
---