Spy x Family Exhibition in Japan 2023
The Spy x Family Exhibition will open in 4 cities: Tokyo, Osaka, Fukuoka and Sapporo!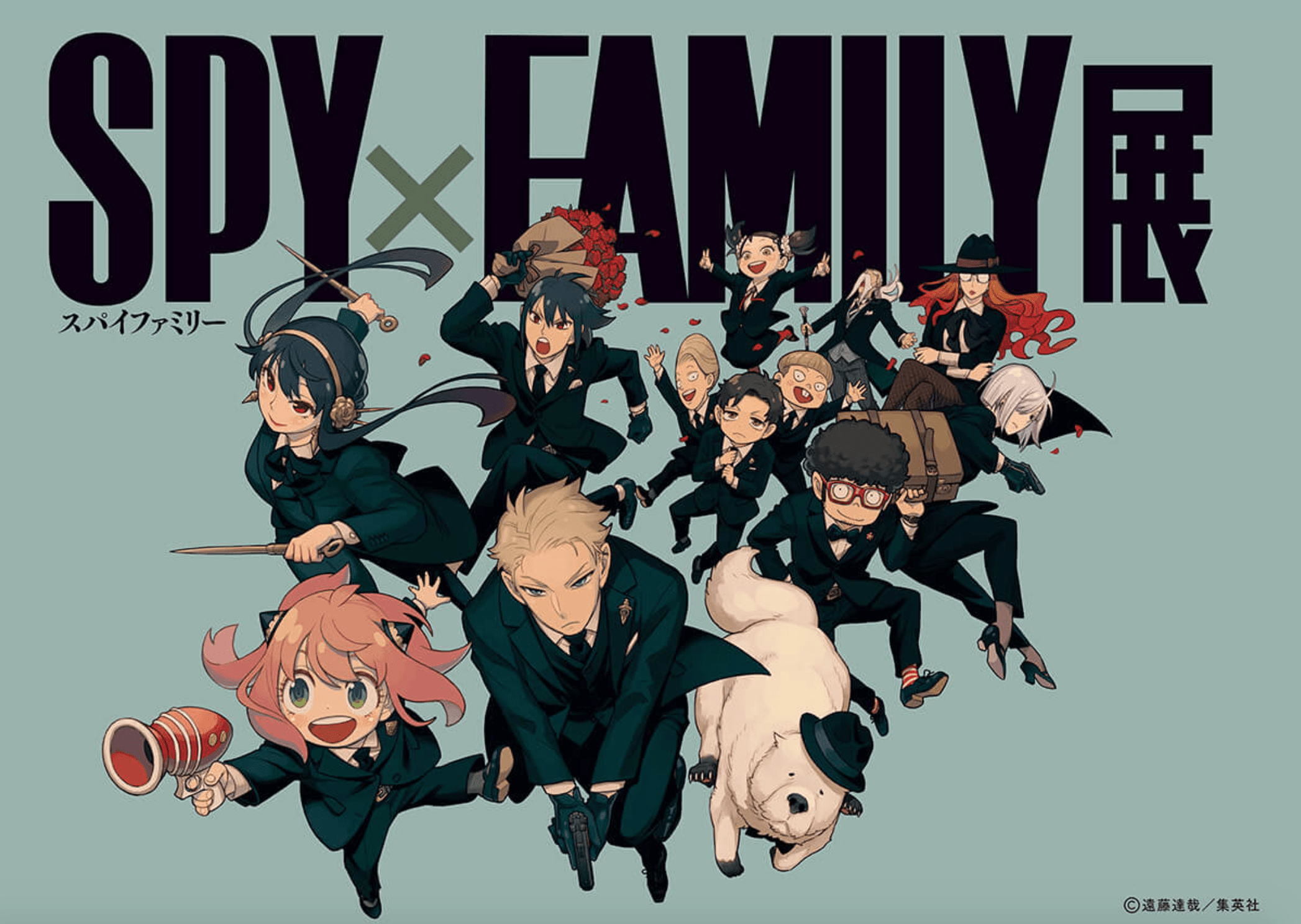 SPY x FAMILY is currently one of the hottest anime in Japan. Based on the manga series written and illustrated by Tatsuya Endo, it's an adventure comedy about an atypical family formed by Loid Forger (alias Twilight), the best spy in the world; Yor, a professional assassin named and Anya, an orphaned girl who is a telepath. Loid and Yor are oblivious to each other's secret identity, and neither of them are aware of Anya's power, who happens to be the only that knows what's going on.
The manga was first published on May 23, 2019, on Shonen Jump+ and its recent adaptation into anime, released on various online platforms such as Netflix, proved to be an instant hit: a rather simple plot carried on the shoulders of very charismatic characters and peppered with a wealth of hilariously absurd situations are the ingredients that made it one of the most watched and loved animes in both Japan and abroad. Since the anime's release, brand collaborations have appeared in after another, such as an UNIQLO T-Shirt collection, a themed cafe or a tamagotchi inspired by Anya.
It was recently announced that Spy x Family Exhibition, the special exhibition focusing on the manga series of Spy x Family will be held in Japan for during the Summer-Autumn season in 2023. The exhibition will open in 4 cities in Japan (Tokyo, Osaka, Fukuoka, Sapporo), starting at Matsuya Ginza, Tokyo from 20 July to 13 August.
The special exhibition will have different missions, including a keyword mission where visitors can participate and win a prize! Exclusive merchandising will also be available.
Keep on reading if you want to find out more details!
-The exhibition
Children and adults can enjoy the world of the original work of Spy x Family! Under the supervision of Mr. Tatsuya Endo, there will be illustrations of well-known and famous scenes, three-dimensional artworks and video exhibits! Enjoy the exhibition centered around the charm of the original work!
KEYWORD MISSION: Collect keywords and get a Stella!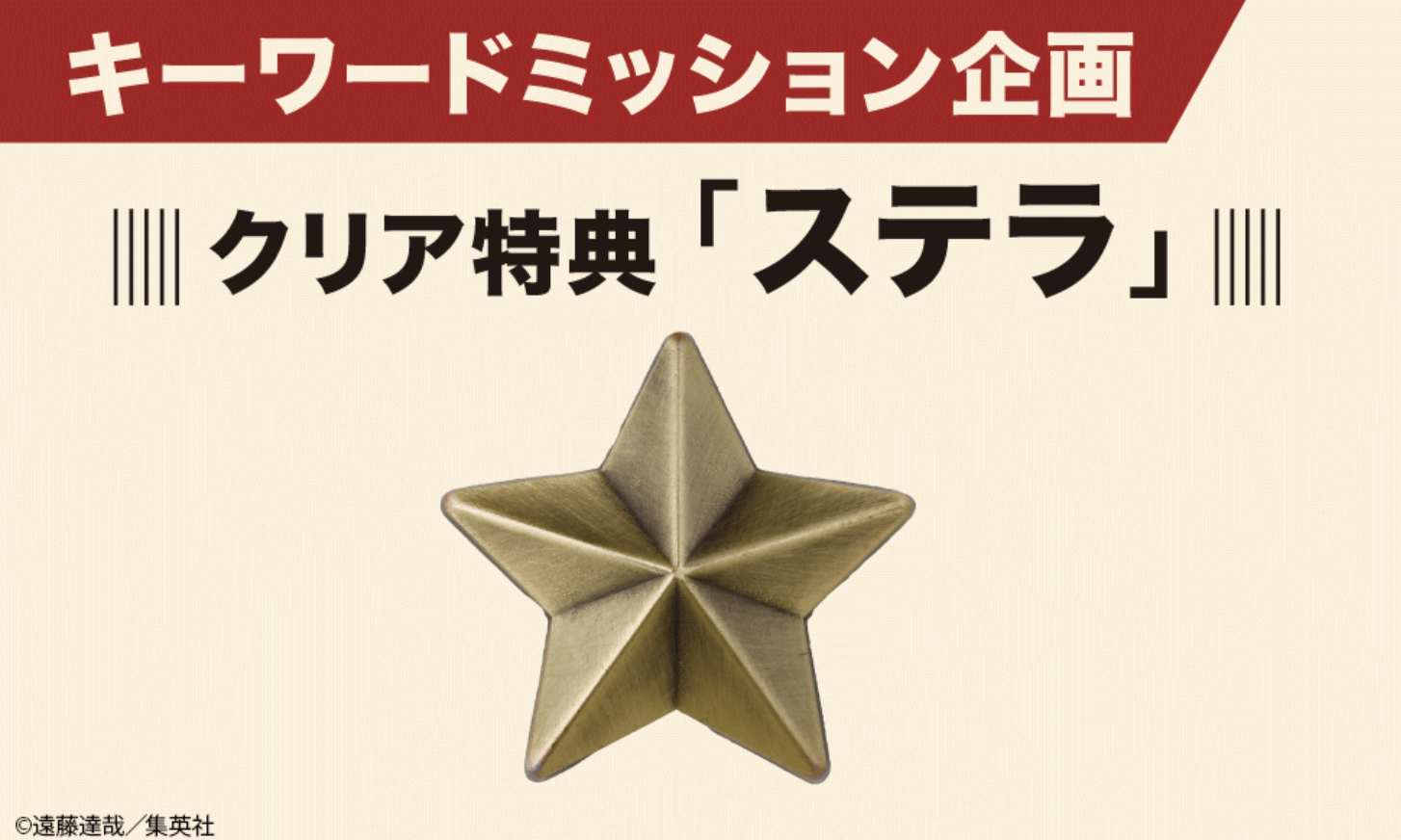 Visitors will be able to participate in a keyword mission! Those who collect the keywords hidden in the exhibition venue, will receive the exhibition's limited edition of the famous "Stella" as a special gift for clearing the mission!
MISSION:2 The Forger Family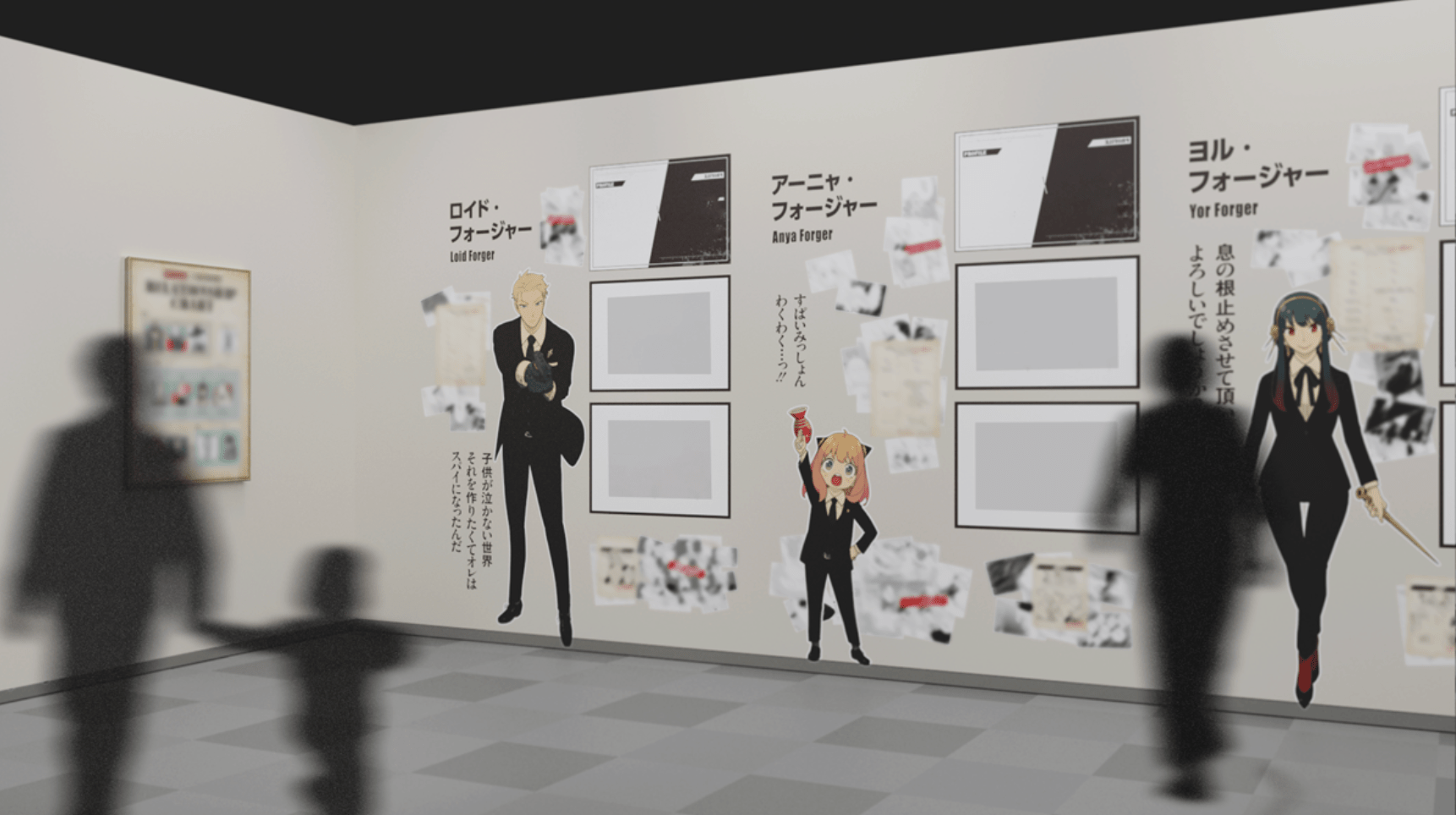 Original character illustrations drawn by Tatsuya Endo will be available. Learn more about Lloyd, Anya, Yor and Bond from the framed illustrations and various panels.
MISSION:3 The Forger House (Living Room)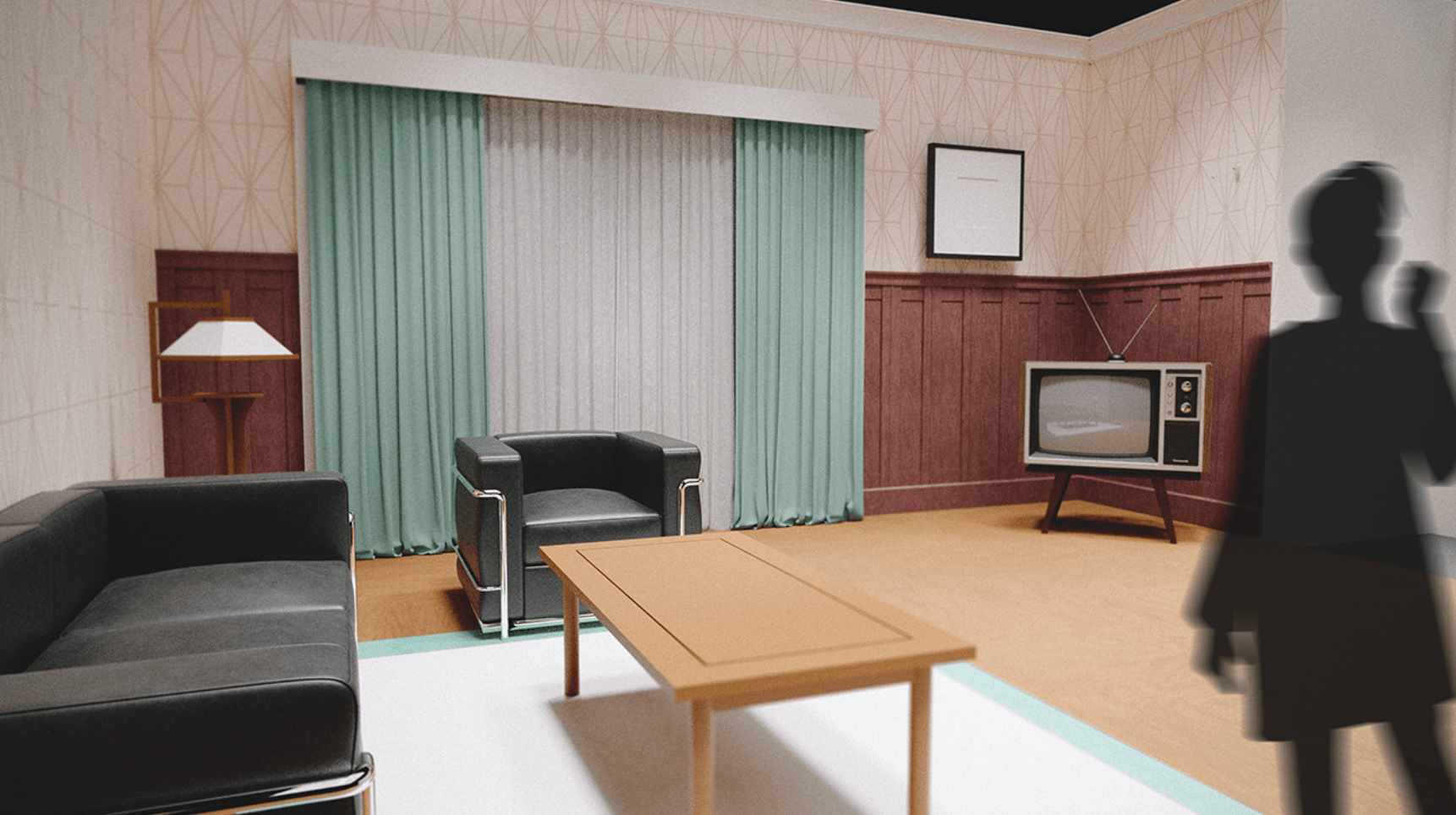 A recreation of the Forger family living room. In addition to framed illustrations that give a glimpse of the Forger family's bond, a whole week family coordination schedule will also be on display. Visitors will also be able to enjoy Yor's familiar dish…!
MISSION:5 Eden School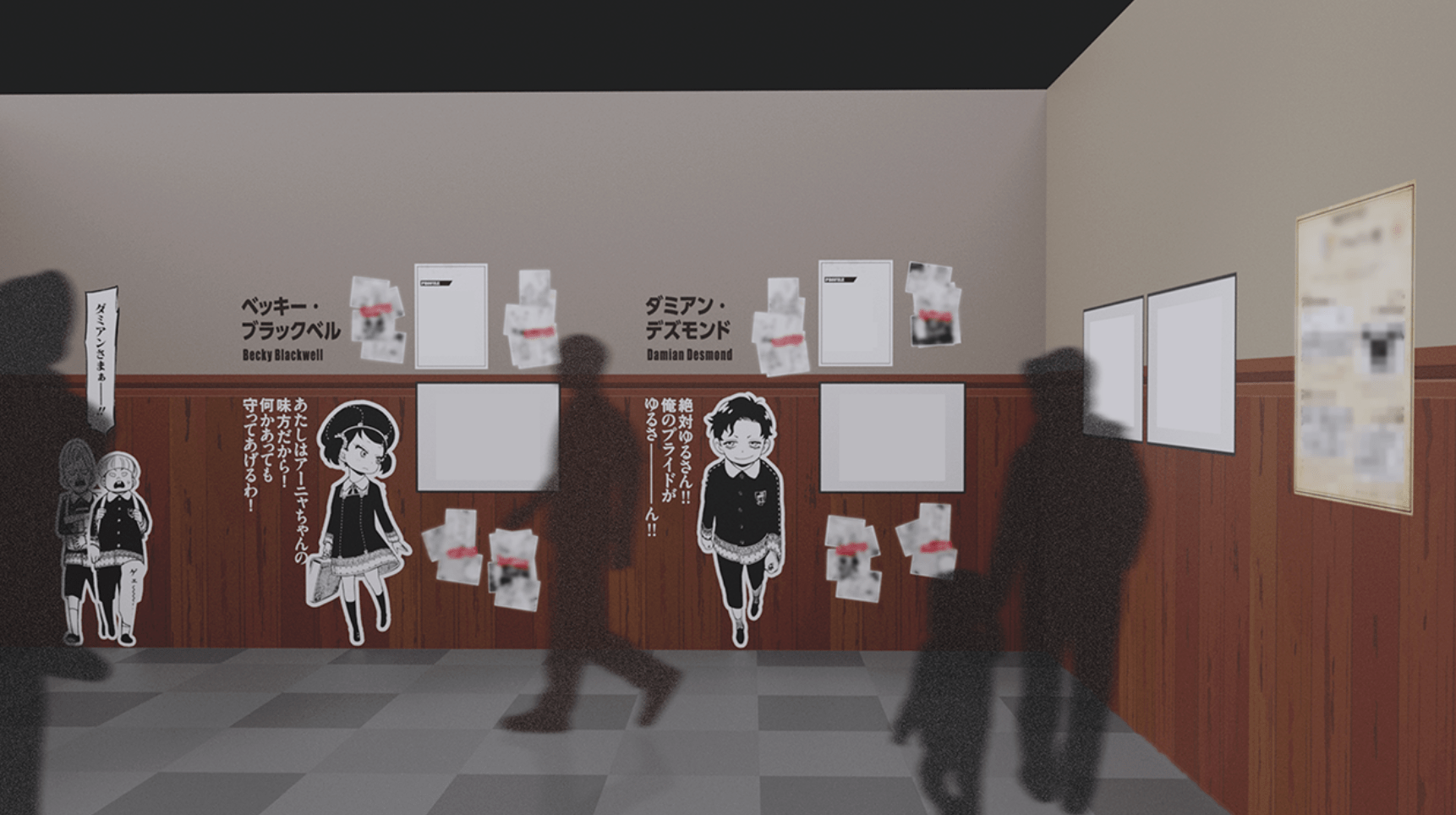 A comprehensive introduction to the students and teachers of the Eden School, with episodes of characters such as Damien and Becky. The gryphon father and daughter, a collaboration between Damien and Anya, made during arts and crafts class, will be also there!
MISSION:6 East-West Relations during the Cold War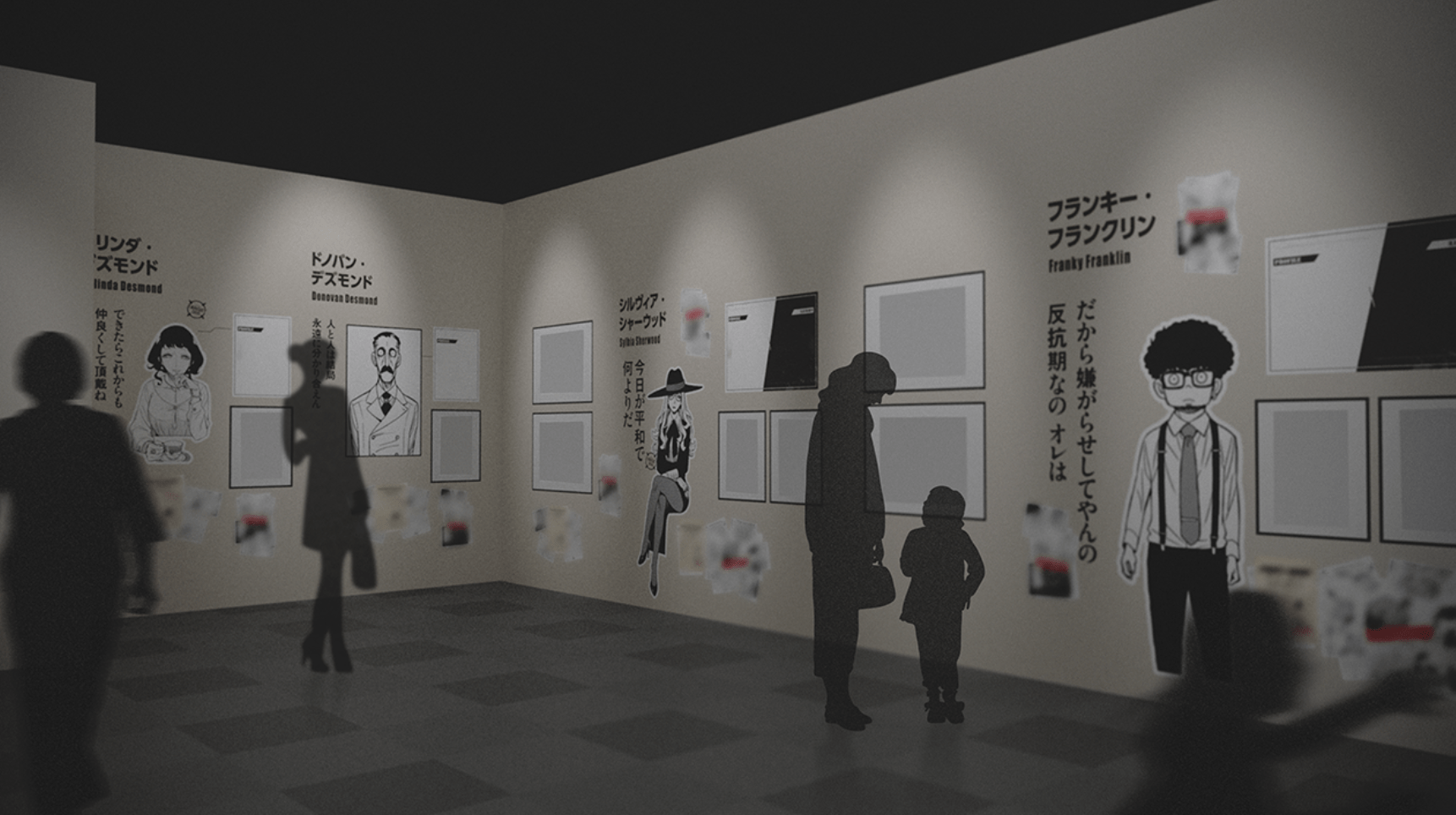 In a dark space with dimmed lighting, the film delves into detailed information on those involved in the East and West during the Cold War. The film also introduces a past episode of a man who came to be known as "Twilight" a highly skilled spy.
MISSION:7 WISE Headquarters "EYES ONLY Top Secret Video Material"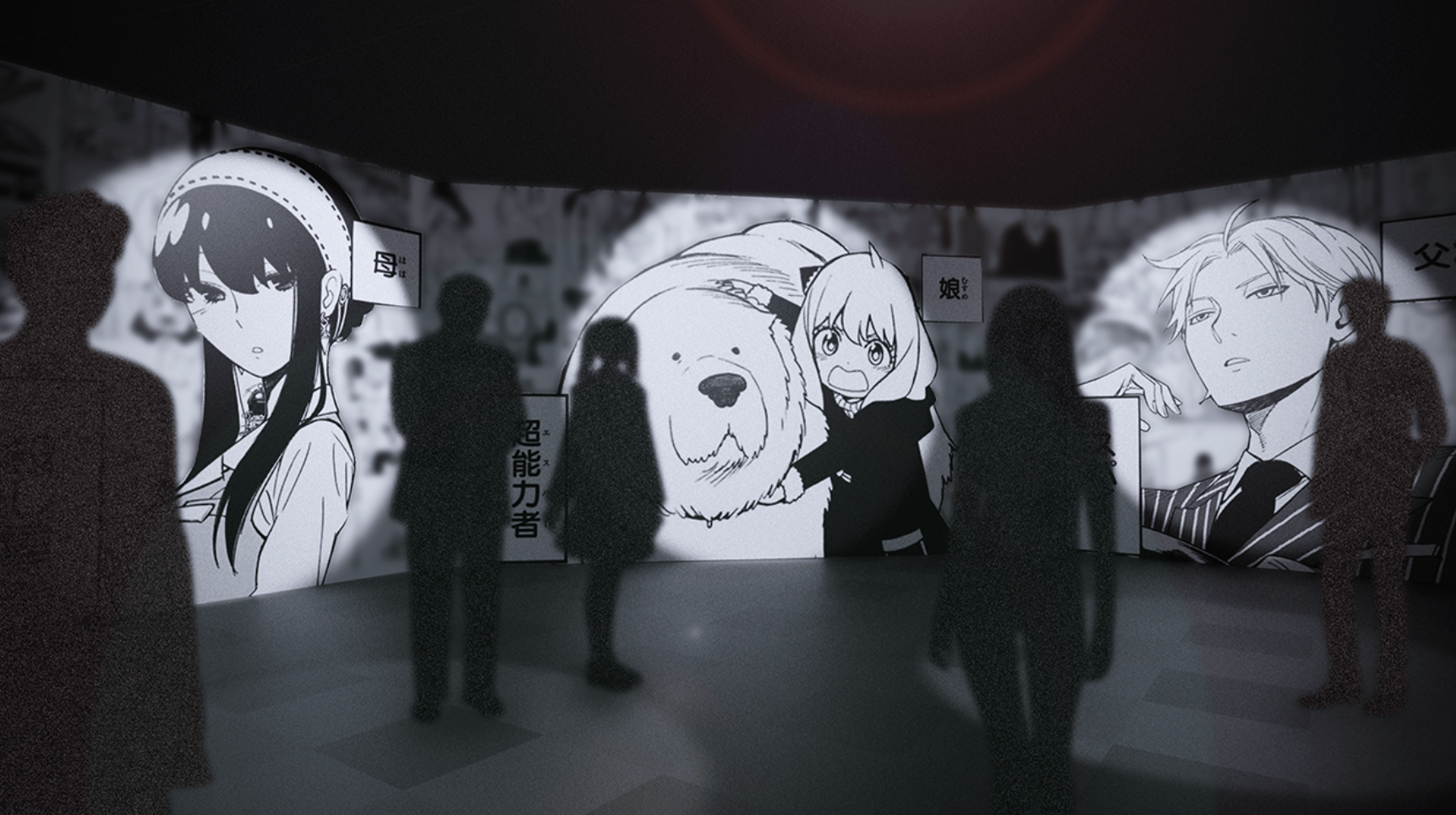 A video area with a three-screen theater! Scopes, binoculars, and lights will create a unique experience.
-Goods
△Left to right△
Anya's Acrylic Mini Figure Collection (8 designs): 440 yen
Design Art Board (Forger Family): 3,850 yen
Design Art Board (Eden School): 3,850 yen
△Left to right△
Acrylic Figure Collection (14 designs): 880 yen
Acrylic Figure Collection All Set: 12,320 yen
Acrylic Foil Art (Summer): 5,500 yen
△Left to right△
Acrylic Foil Art (Illumination): 5,500 yen
Handkerchief Collection (6 designs): 900 yen
Window Silicon Pouch: 2,200 yen
△Left to right△
Anya's line Charms School Uniform: 2,200 yen
Anya's line Charms Good Night: 2,200 yen
Anya Peanut: 1,650 yen
△Left to right△
Peanut Armrest: 1,200 yen
Set of badges (Lloyd, Yol & Anya): 2,970 yen
Anya's Hair Ornaments Catsuits: 2,200 yen
△Left to right△
Anya Stuffed Toy: 2,750 yen
Eden School Uniform Style Pouch: 1,760 yen
Mini Can Badge Set of 3: 880 yen
△Left to right△
Grass Fluffy Acrylic Stand: 1,760 yen
Acrylic Sticker with Slide Can (Dog): 1,100 yen
Acrylic Sticker in Slide Can (Friends): 1,10 yen
-Tickets
As of today, information is only available for Tokyo tickets. The Tokyo venue will be held with a limited number of people admitted at each time.
Price:
General admission: 1,600 yen
High School Students: 1,300 yen
Junior High School Students: 800 yen
Elementary School Students: 300 yen
Ticket with goods 3,900 yen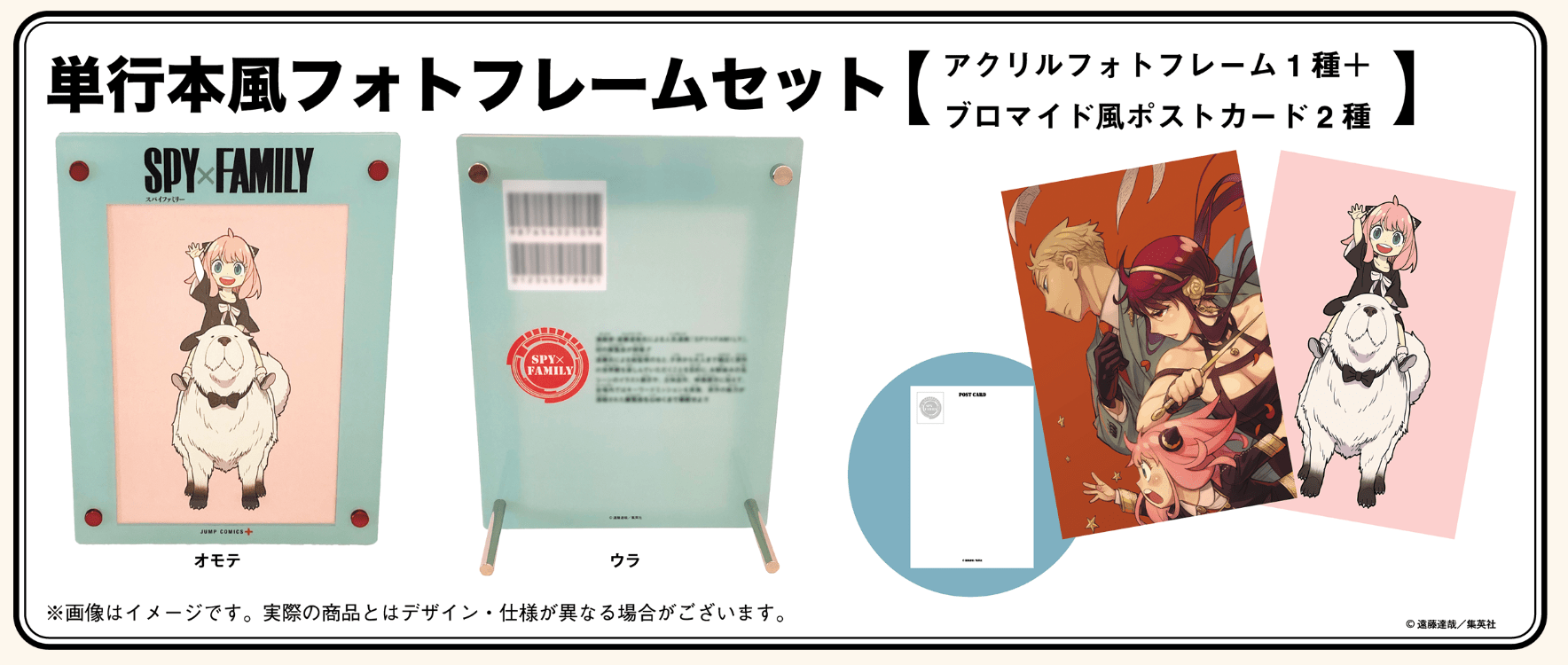 *Goods available with the tickets: Acrylic photo frame/ Postcard (2 kinds)
Admission Hours:
10:00 – 11:00 / 11:00 – 12:00 / 12:00 – 13:00
13:00-14:00 / 14:00-15:00 / 15:00-16:00
16:00-17:00 /17:00-18:00 / 18:00-19:00
Tickets are available at Lawson Ticket in limited quantities. L-code: 37001 (for July event), 37002 (for August event)
Tickets may be sold out quickly, so we recommend that you purchase tickets as early as possible for the session you wish to attend. Prior to the general sale an advance ticket lottery for some dates will be held. The application period will be from April 28 (Fri.) 12:00 noon to May 7 (Sun.) 23:59
Applicable dates: Thursday, July 20 – Sunday, July 23
The general sales (first-come, first-served base) will go on sale from May 20 (Sat) at 10:00 (Japan Time)
*Tickets for the dates covered by the advance lottery (Thursday, July 20 – Sunday, August 23) may be sold out at the end of the advance lottery.
We will update with more details for tickets in the other cities once the information is available!
---
<<The Spy x Family Exhibition>>
-Tokyo Venue (Matsuya Ginza 8F Event Square)
Date: 20 July to 13 August 2023
Hours: 10:00~20:00
-Osaka Venue (Daimaru Museum- 15F, Daimaru Umeda Store)
More details coming soon
-Fukuoka Venue (Hakata Hankyu, 8F)
More details coming soon
-Hokkaido Venue (Daimaru Sapporo Store 7F Hall)
More details coming soon
Official Website: https://spyfamily-ex.com/
---
Thank you for reading! For more exciting news and upcoming events in Japan, please check out these articles, too!
▽Related Articles▽
▼Editor's Picks▼
---