Tokyo Tonkotsu Ramen Bankara: a Popular Franchised Ramen Restaurant in Shinjuku
Tokyo Tonkotsu Ramen Bankara: Try the Signature Bankara Ramen with Kakuni Pork Belly!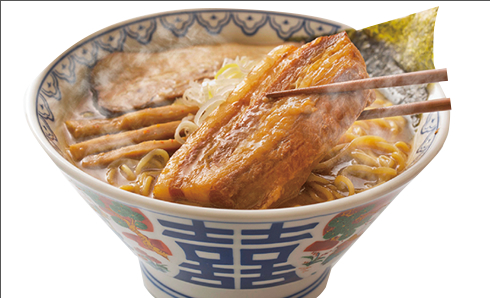 Tokyo Tonkotsu Ramen Bankara (東京豚骨拉麺ばんから) is a popular franchised Ramen restaurant and currently there are over 25 branches in Japan and 9 in abroad (Thailand, Malaysia, Vietnam and Australia).
Bankara offers variety of Ramen dishes including Tonkotsu, Shoyu (soya sauce base) and Bankara (Tonkotsu and Shoyu mix), Tsukemen (dipping noodle) and seasonal dishes. Their two signature Ramen dishes are Tonkotsu and Bankara, both served with rich and creamy broth from A rank pork back fat. Also, for topping on your Ramen, you should definitely add their Kakuni (simmered pork belly) which is thicker and has richer flavour than regular Chashu (sliced pork belly).
Bankara's Shinjuku branch is located in the sleepless district, Kabukicho area, and open everyday from 11am to 8am next day.
MAP:
Access: 4 min walk from Shinjuku Station East Exit
Hours: 11:00~8:00 next day
Budget: ~1,000 yen
Genre: Ramen
Website: http://www.ramen-bankara.com/index.html
↓↓↓For more articles about Japan, check these links!! ↓↓↓
---