Oedo Onsen Monogatari: Onsen Theme Park in Odaiba, Tokyo
Tokyo Odaiba Oedo Onsen Monogatari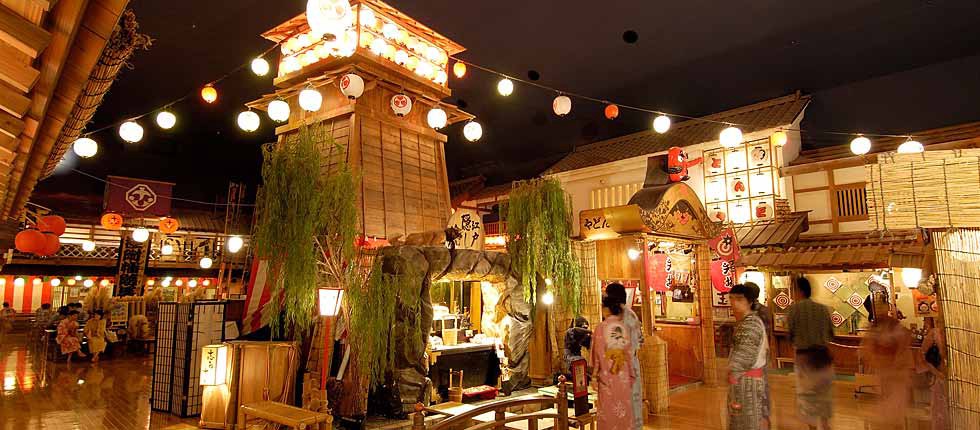 IMPORTANT NOTICE: Odaiba Oedo Onsen Monogatari is permanently closed
Odaiba Oedo Onsen Monogatari (お台場 大江戸温泉物語) is a popular Onsen theme park in Odaiba area, Tokyo. It's the best Onsen spot in Tokyo where you can enjoy the authentic bath with natural hot spring water. The Edo era themed Onsen park also offers the optimum entertainment including amusement area, restaurants, spa and shopping. Spend a whole day in this mega Onsen amusement park in the heart of Tokyo!
Oedo Onsen Monogatari was founded in 2003 as one of the largest Onsen amusement parks in Japan. The entire park is themed as the street of Edo period. Visitors can enjoy the nostalgic atmosphere as if being a time traveler to 400 years ago.
Odaiba Oedo Onsen Monogatari is one of the greatest Onsen spots in Japan, especially recommended for visitors to Tokyo who do not have enough time to extend a trip to outside of the city to hit Onsen resorts such as Hakone and Kusatsu, but still wish to have an authentic Onsen experience. Visitors can easily spend a whole day at this large Onsen resort complex, not only for Onsen baths but also a variety of attractions such as an amusement area, restaurants, spa, massage and relaxation area.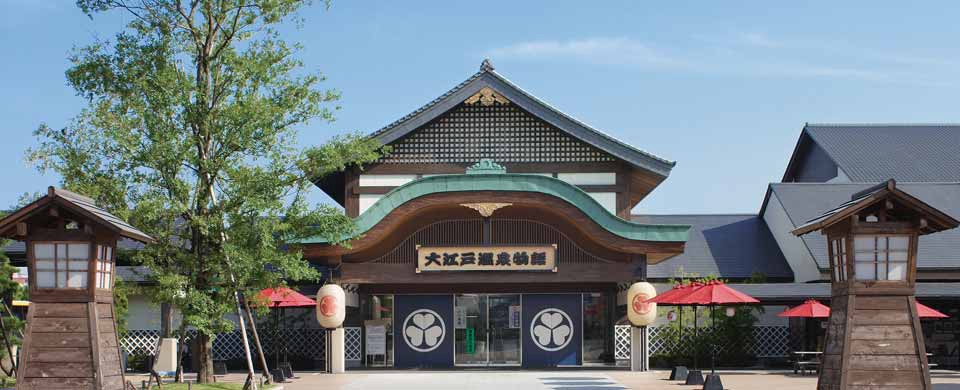 There are various kinds of Onsen baths at the park indoor and outdoor. The Onsen baths in Oedo Onsen Monogatari is real hot spring water which is pumped up from 1,400 meters deep and contains ingredients to make your skin soft and smooth.
Oedo Onsen Monogatari's baths are a traditional Japanese style which means "No Tattoo" and "No Clothes" just like most of Onsen spots in Japan. In case you hesitate to go naked in public baths in Japan, Oedo Onsen Monogatari also offers outdoor foot bath in the vast Japanese garden area where visitors can enjoy soaking up their feet with Yukata robes. Yukata robes is similar to Kimono but much more light and casual and made with cotton. It's often worn during summer. At Oedo Onsen Monogatari, guests can pick their favourite Yukata robes from many different designs.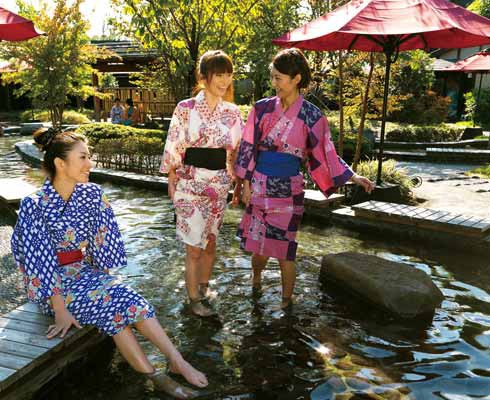 After bathing, let's hang around the bustling old street of Edo with Yukata robe! The amusement area of Oedo Onsen Monogatari has numbers of entertaining facilities. If you feel hungry, there are numbers of eateries available from small stalls to authentic restaurants offering a wide selection of Japanese food such as Ramen, Sushi, desserts and street food. You can also enjoy alcohol beverage here.
Guests can also enjoy spending time at their arcade area where various kinds of traditional Japanese festival games can be played. I'd definitely recommend you to try Ninja Star Throwing which is a traditional fun game to try to hit the target with Shuriken (Ninja Star).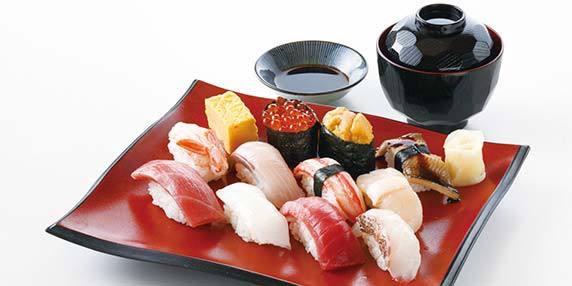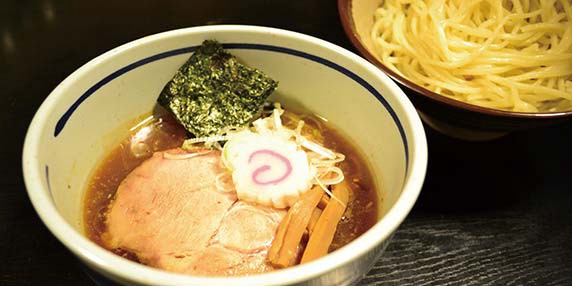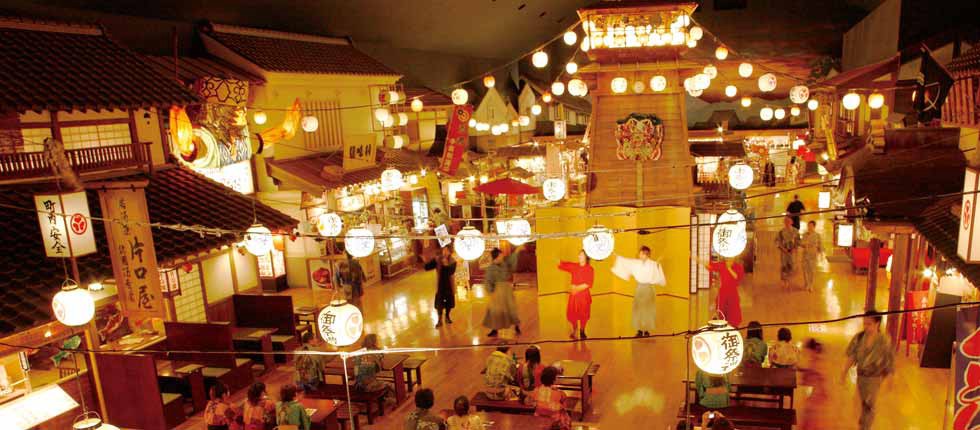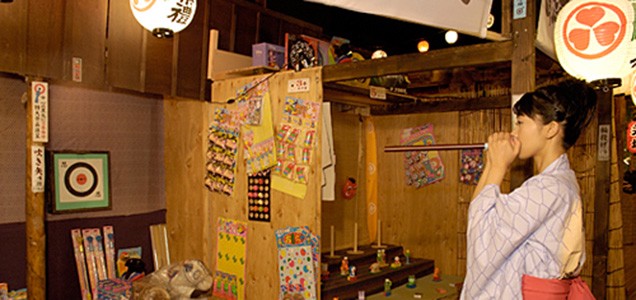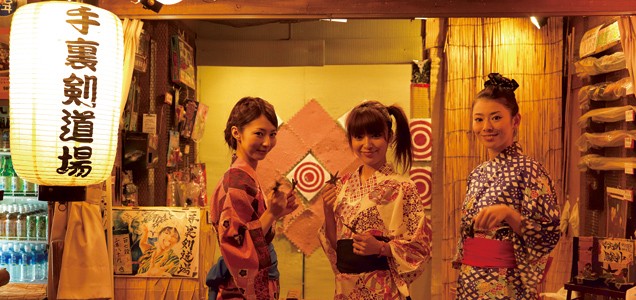 Moreover, the park offers a spa and salon with many kinds of therapeutic treatments like massage, head spa, fish spa therapy and more. There are also relaxation rooms where guests can chill out and take a nap.
Private rooms are also available to hire from day use to overnight. There are 7 types of rooms in the park, and upgraded rooms have their own outdoor baths in their private terraces. The price is starting around 9,000 yen per person.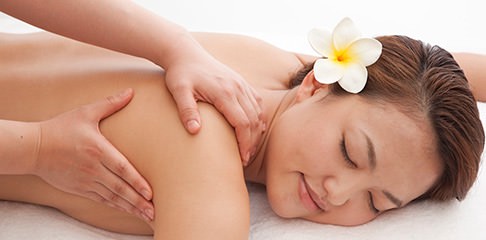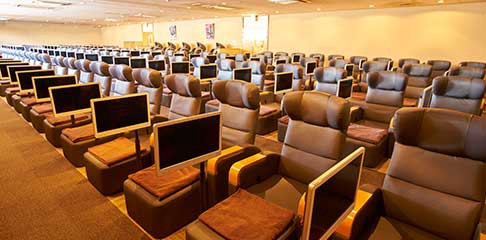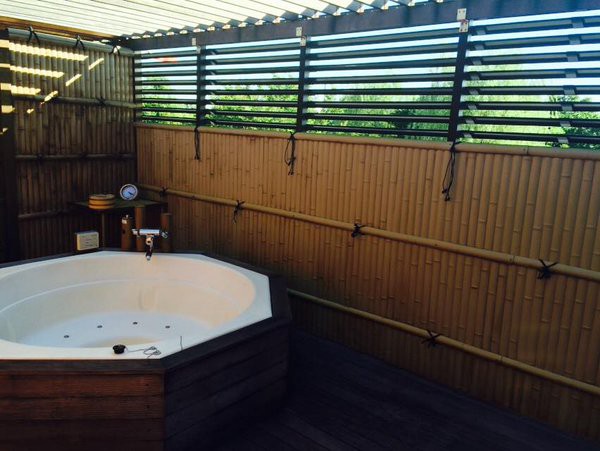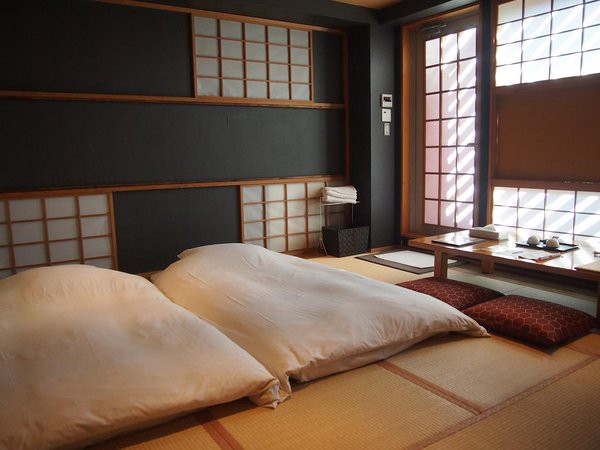 Odaiba Oedo Onsen Monogatari is operated for 22 hours from 11 am to 9 am next day! The price is usually 2,380 yen + Tax for adult (weekdays), but cheaper price is offered if you enter after 6 pm. (However, note that the midnight additional charge of 2,000 yen will apply if you stay after 2 am)
You can have an ultimate Onsen experience in the very heart of Tokyo as Oedo Onsen Monogatari is very accessible since takes only 2 minutes walk from the nearest station, Telecom Center Station. There is also a free shuttle bus running between Oedo Onsen Monogatari and several locations in Tokyo including Tokyo Station and Shinjuku Station.
Odaiba is one of the most popular shopping and entertaining areas in Tokyo. There are numbers of large entertainment complex building s like shopping malls and museums are located within this area, so make sure to make a bit of research about Odaiba area, and stop by for more entertainments before/after visiting Oedo Onsen Monogatari in Odaiba!
OEDO ONSEN MONOGATARI Odaiba Tokyo <<Permanently Closed>>

Access: 2 mins walk from Telecom Center Station
Hours: 11:00 am to 9:00 am (next day)
Price:
Adult (Over age 12) 2,720 yen (2,936 yen on Sat, Sun and Holidays, 3,044 yen on special days) /Children (Age 4 〜 12) 1,058 yen /Free for a child under age 4
*Fee includes bath fee, Yukata robe fee, towel fee, facility usage fee
Official Website: https://daiba.ooedoonsen.jp/en/
---
For more information about unique Onsen spots near Tokyo, here are some more articles for you to check out!
▽Related Articles▽
▼Editor's Picks▼
---