My Secret Spots to Photograph Mt Fuji
Capture the Beautiful Scenery of Mt Fuji with Tea Plantation, Shinkansen and more!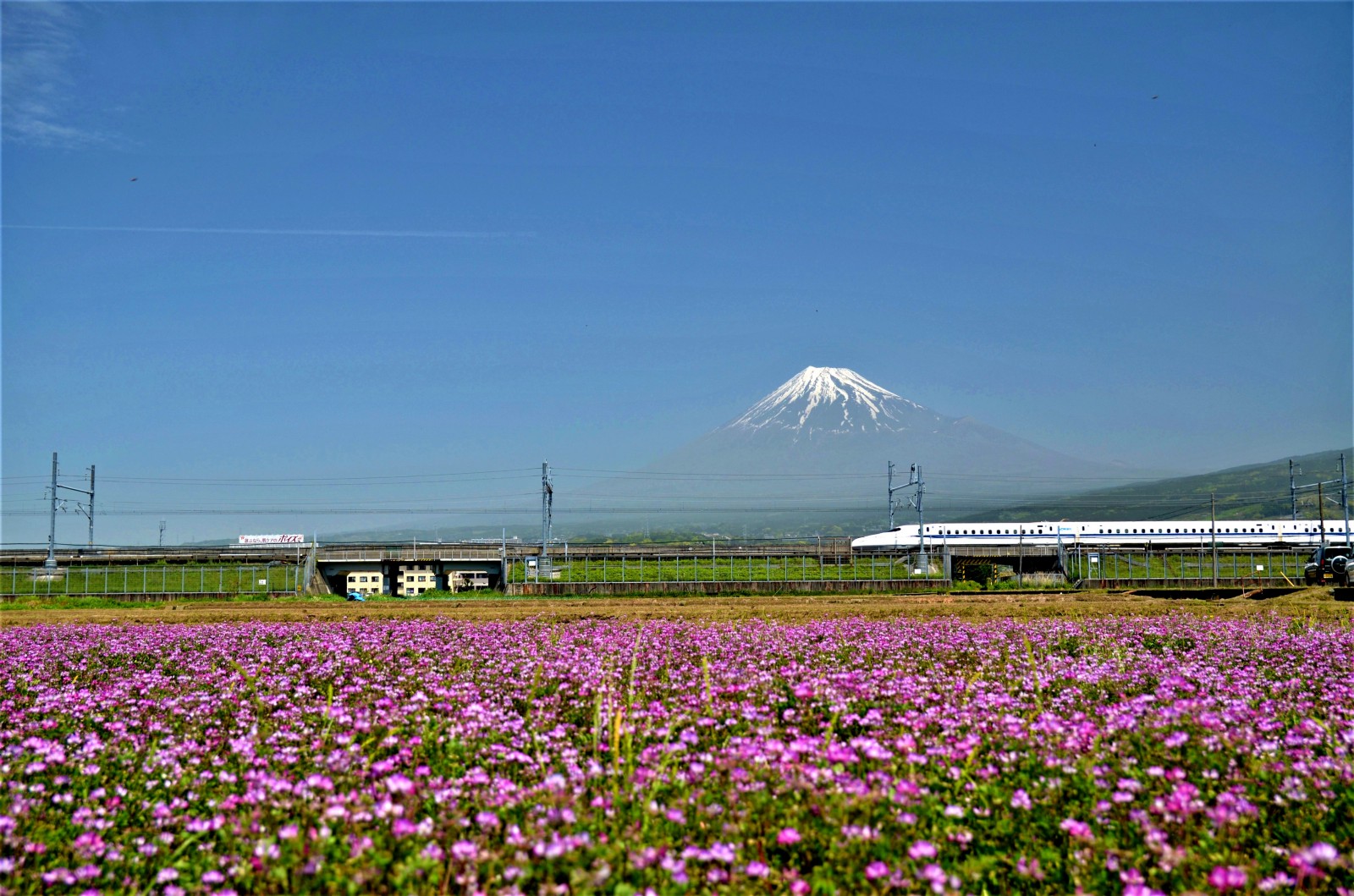 If you are an eager photographer, you may wanna photograph Mt Fuji not just itself but with some sprinkles to add on the scenery, like green tea plantations or Shinkansen (bullet trains).
I had an amazing trip to Shizuoka Prefecture and discovered some greatest spots for Mt Fuji viewing. I have been looking for special places to photograph Mt Fuji and found several spots during this trip. So I'm happy to share my experience with someone who love travelling, photography and Mt Fuji as much as I do 😉
The first stop is Fuji City, which is eastern Shizuoka Prefecture, and approx 30 km away from the foot of Mt Fuji. The view of Mt Fuji can be enjoyed from whole city, but I'm going to introduce 3 spots which I highly recommend for photography!
Imamiya Tea Plantation (今宮の茶畑)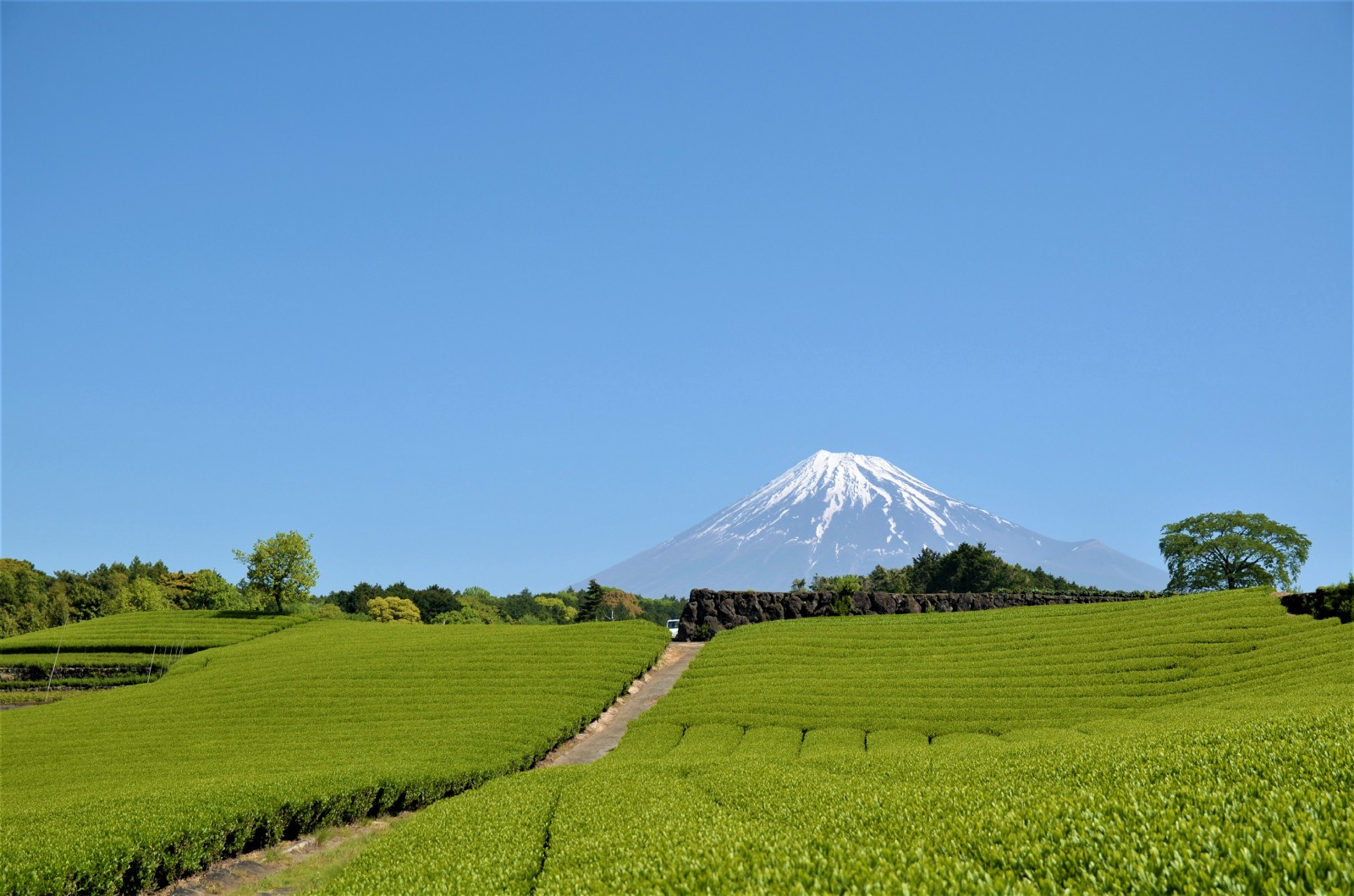 Obuchi Sasaba Tea Plantation (大淵笹場)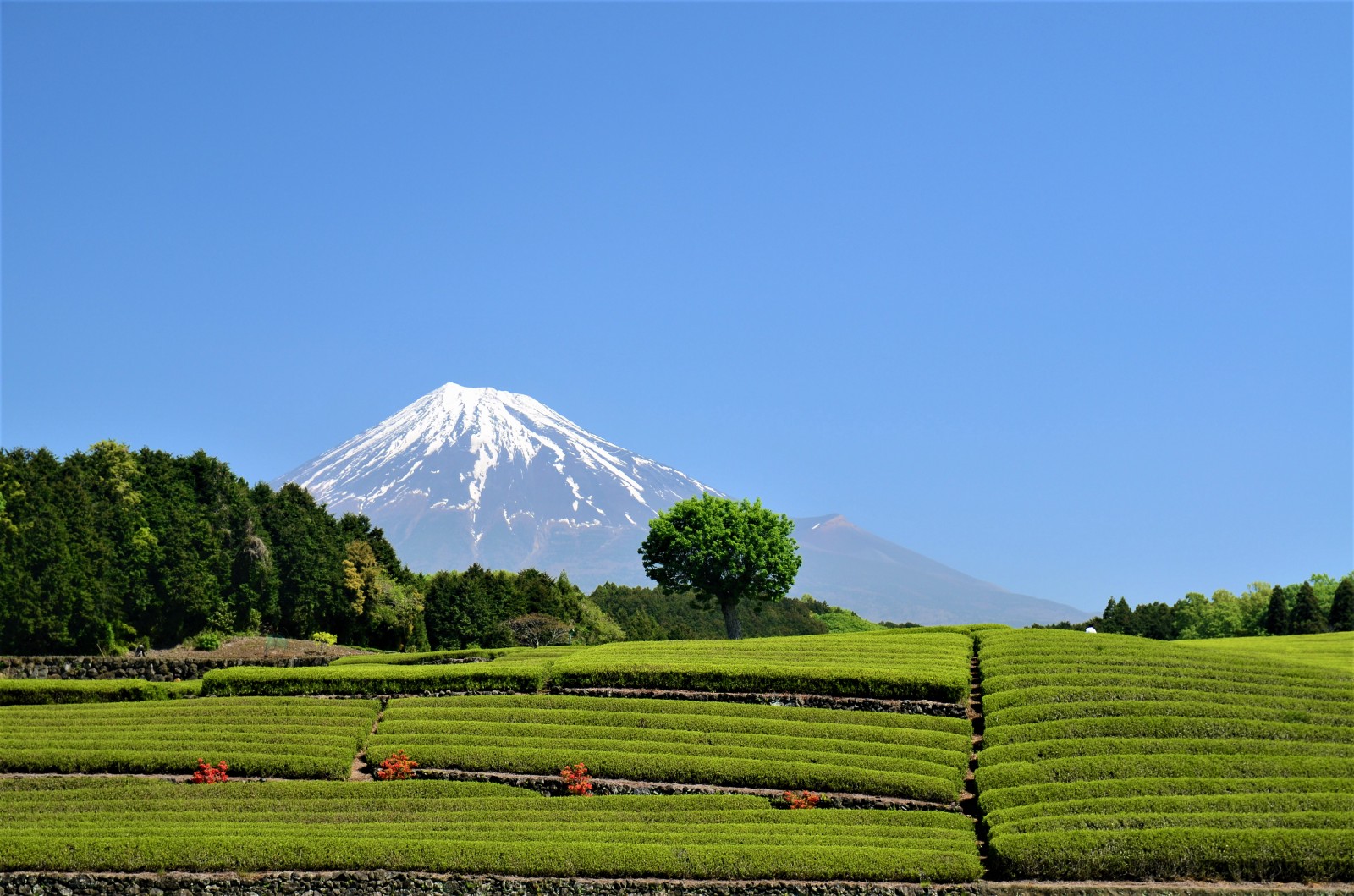 Fuji City is best known for green tea products, and Imamiya and Obuchi Sasaba are two best spots to enjoy the view with Mt Fuji. The best time to visit is May, before tea picking starts.
Check more info about these tea plantations: Mt Fuji and Green Tea Field: Fuji City Tea Plantation
If you ever dream about taking pictures of Mt Fuji and Shinkansen (bullet trains), nest two spots would probably the best!
Tobu Shimin Plaza (東部市民プラザ)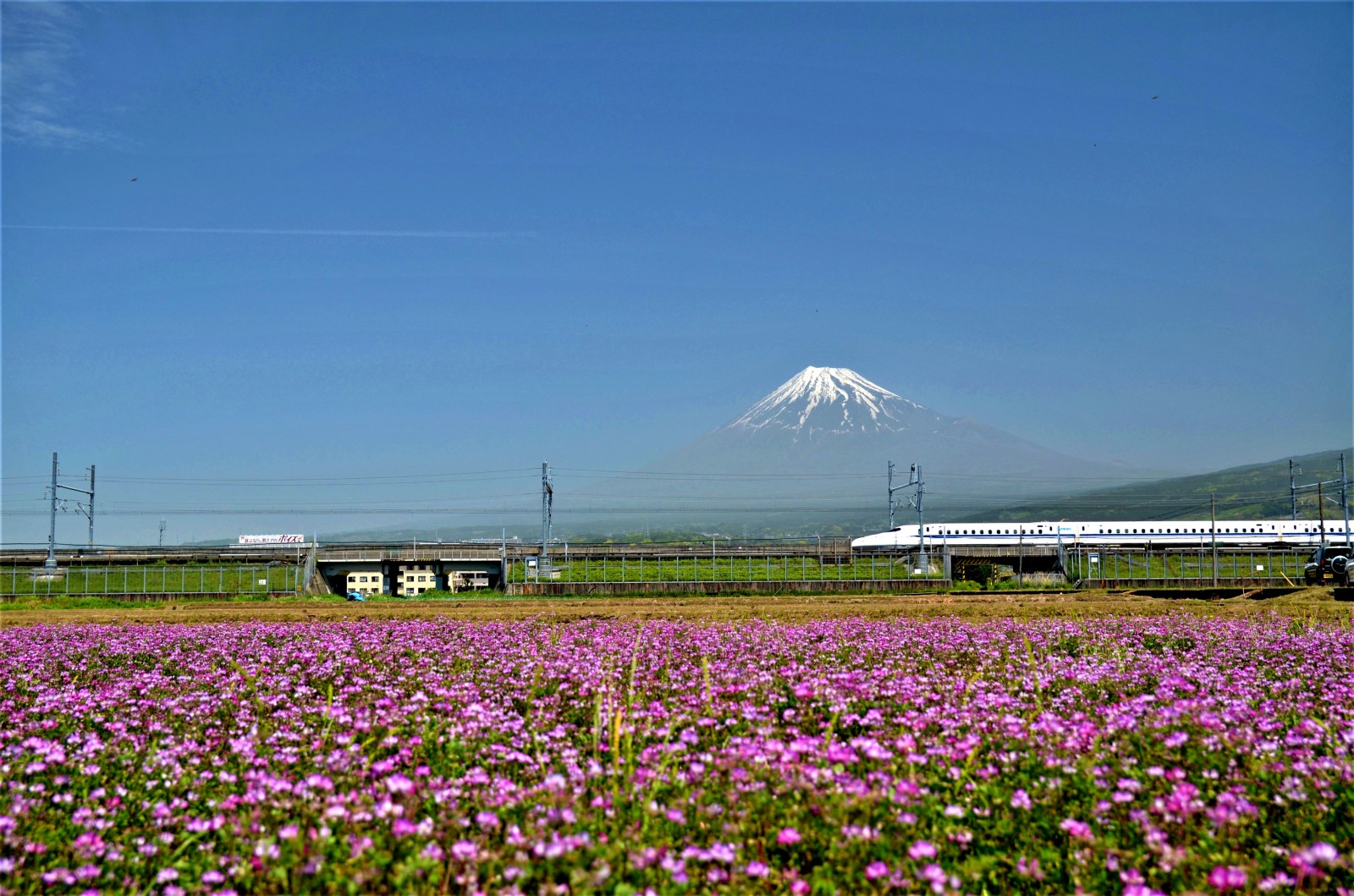 There are rice paddies and fields in front of Tobu Shimin Plaza, and different views can be seen depending on season. When I went there, pink lotus flowers were fully blooming and although the sky was a bit hazy, I was quite happy and satisfied 🙂
Fuji River (富士川)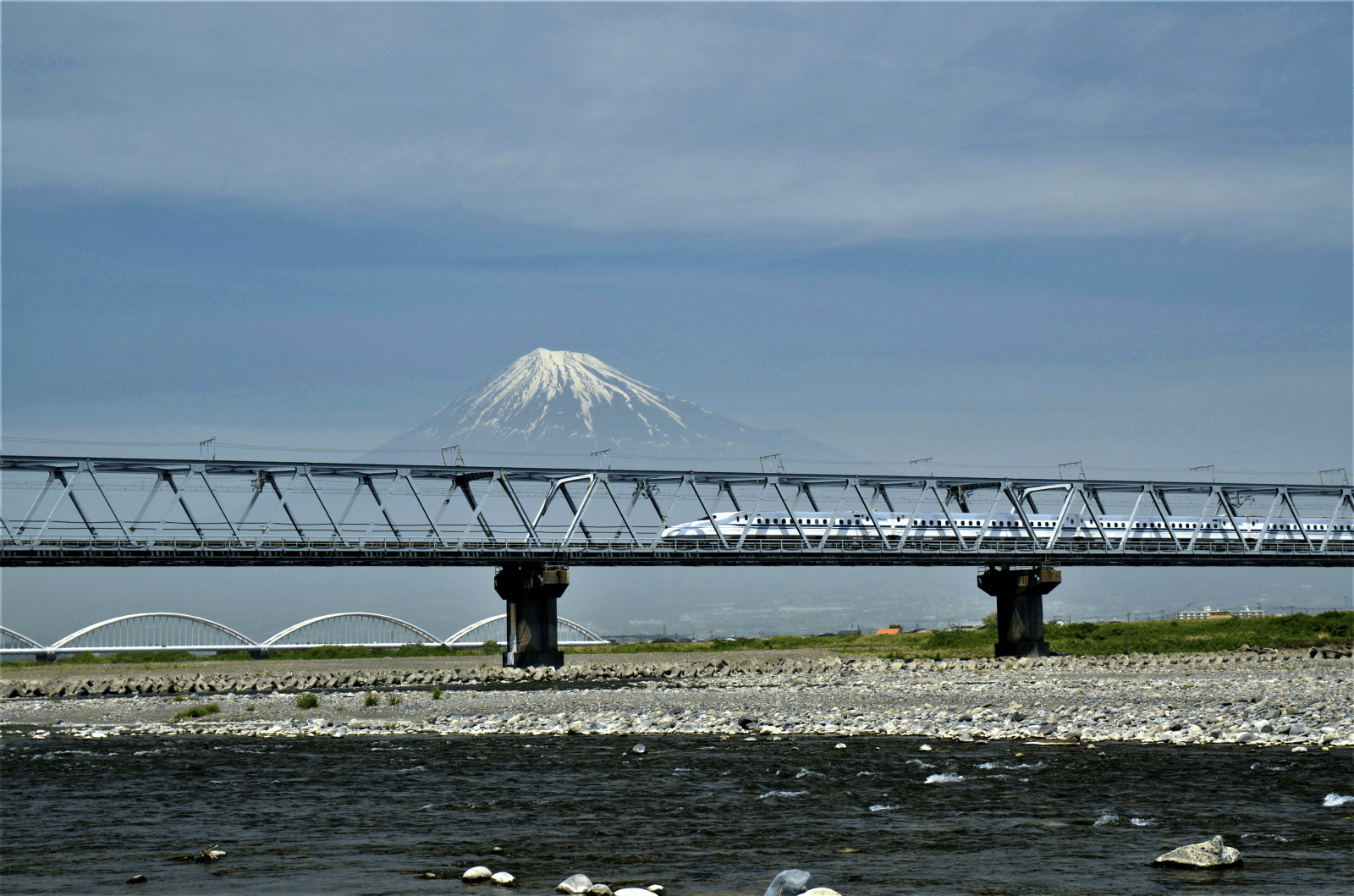 Let's move on to the neighbour city, Shizuoka City! Fuji River can be reached within 15 mins from Tobu Shimin Plaza. This is one of places where you can be extremely closed to Shinkansen and walk under the rail track. Shinkansen passes every 5–10 mins.
Miho no Matsubara (三保の松原)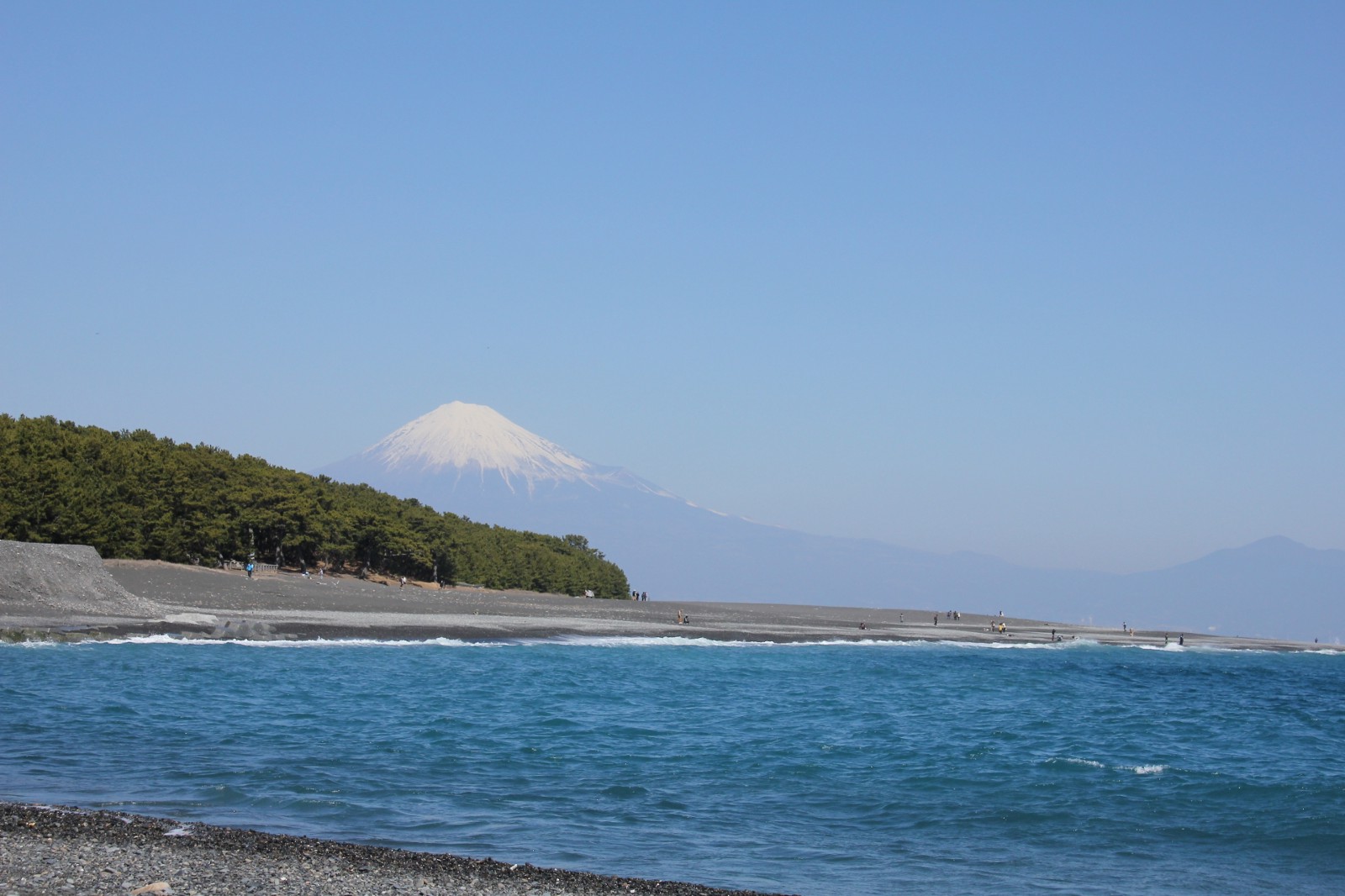 Miho no Matsubara is located in Miho Peninsula in Shizuoka City. It's known as one of the best viewing spots of Mt.Fuji and pine trees in Japan. There are approx 30,000 pine trees lined along the 7 km beach, and some of the trees are as old as 600 years.
Nihon Daira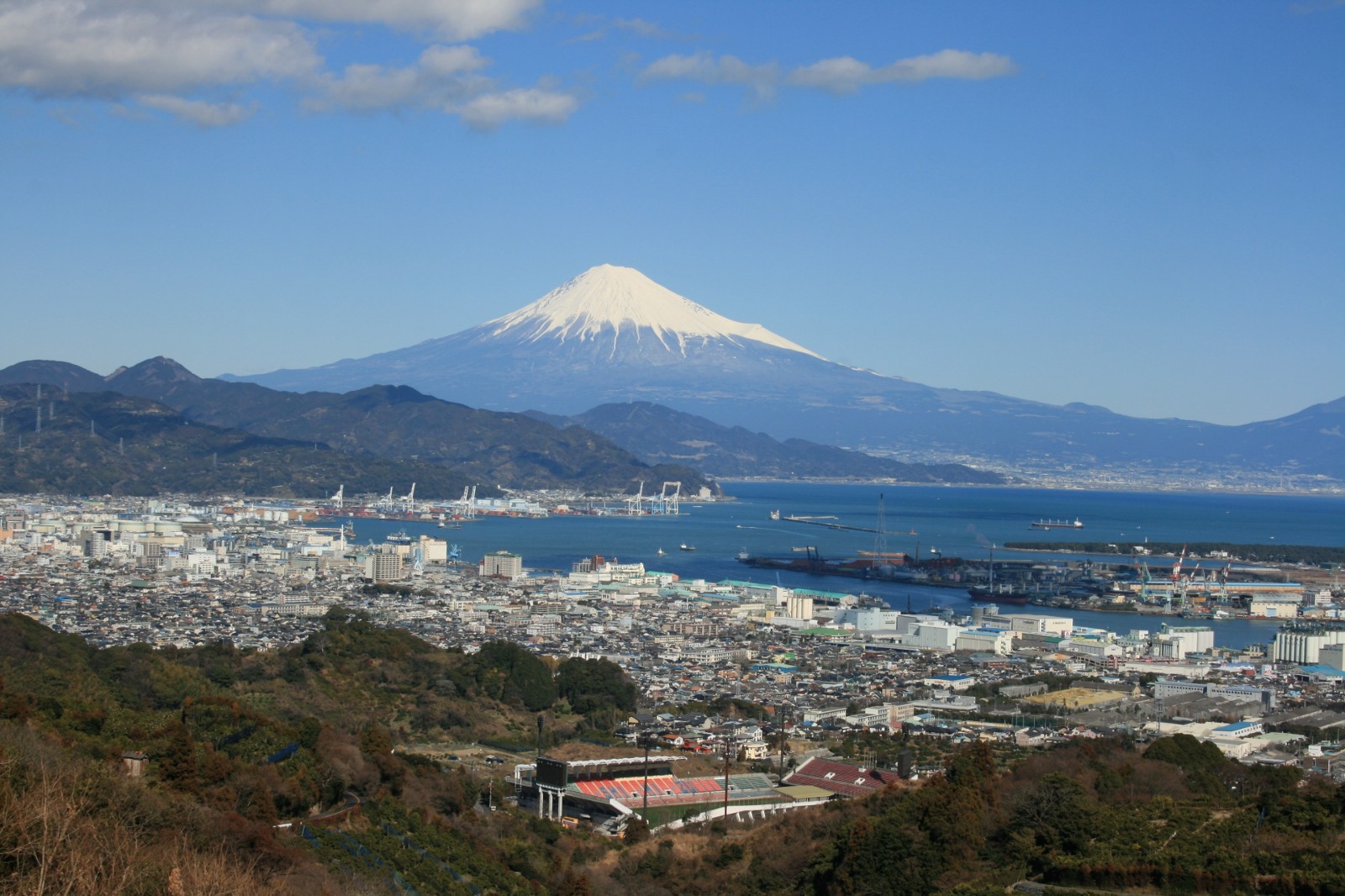 Approx 10 km away from Miho no Matsubara, Nihon Daira is a observation spot in Shizuoka City, offering a great overlook view of Mt Fuji, the city port and the bay from the top of the mountain. It can be accessed by rope-way and at the base of the mountain, there is a famous shrine, Kunozan Toshogu Shrine which was dedicated to Tokugawa Ieyasu during Edo Period.
To reach these beautiful photography spots, I highly recommend self-driving. Travelling there by public transportation is possible but you will have to rely on bus service, which doesn't run very often and each spots are pretty far from bus stops. By car, you can easily visit all spots in one day! Unlikely first 4 places, Miho no Matsubara and Nihon Daira have good connection by bus from Shimizu Station.
-Map
Thanks for reading! If you want to know more places to enjoy Mt Fuji view, here are some more articles for you to check out 🙂
▽Related Articles▽
▼Editor's Picks▼

---