Matcha Food and Drinks in Japan 2019
Must-Try MATCHA Flavour Sweets, Food and Drinks in Japan 2019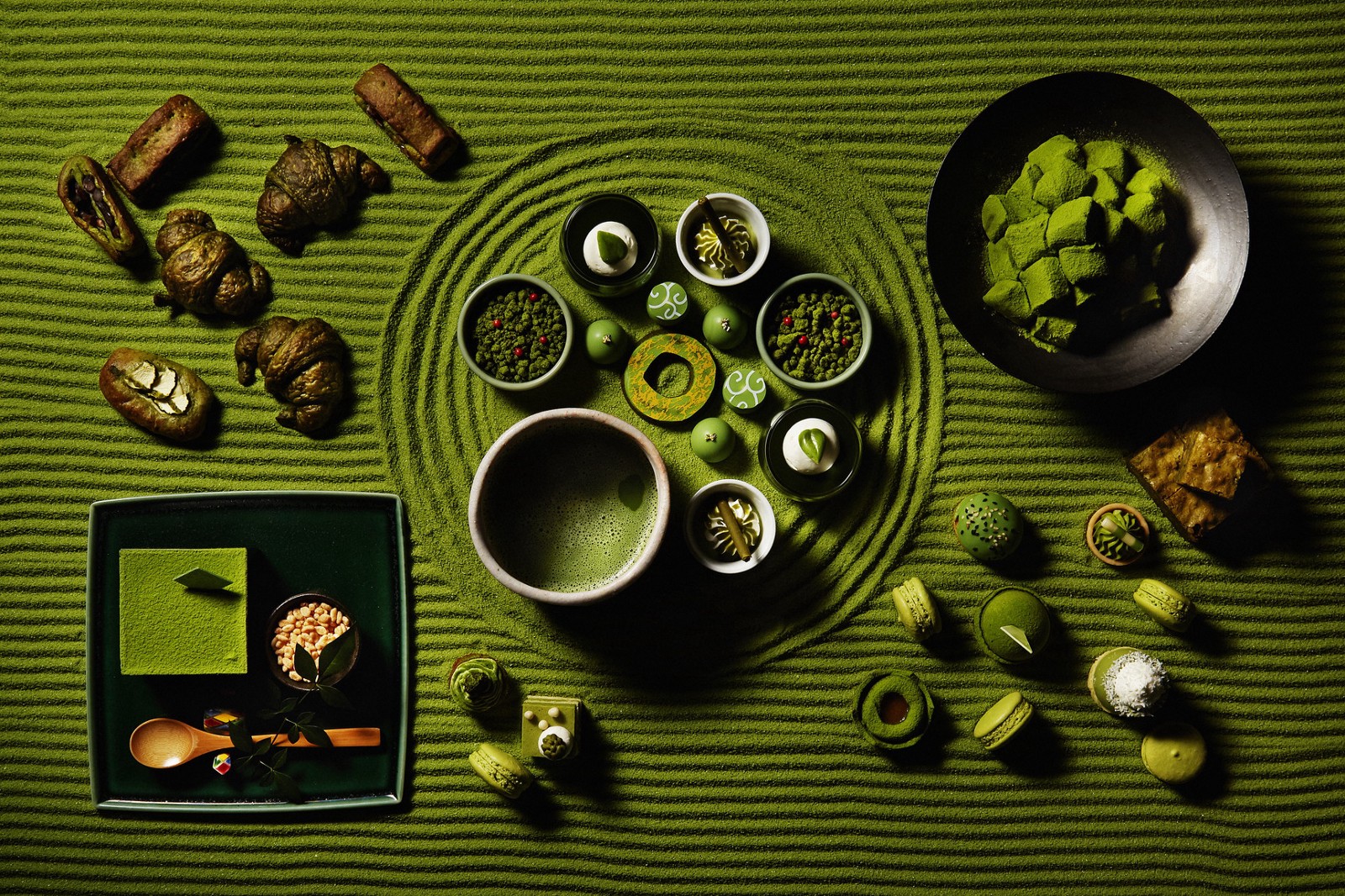 Matcha is finely ground green tea powder traditionally served at a tea ceremony in Japan and commonly used to make Japanese sweets. The refreshing and delightful flavour of Matcha is also perfect ingredient for desserts and drinks in modern days such as ice cream, chocolate, frappuccino, etc, and over the past decade, Matcha has become hugely popular around the world. In Japan, numbers of Matcha flovour products are sold such as two notoriously popular snacks: Matcha KitKat and Matcha Pocky. There are also numbers of cafes and restaurants serving delicious and creative Matcha flavour desserts, food and drinks. If you are a Matcha lover, Japan is simply the best country to indulge yourself.
The best season to enjoy Matcha products in Japan is from spring to summer. During the season, numbers of new and limited Matcha flavour food and drinks are released at shops and restaurants, which can be only tasted in this time of the year! In this article, I'd like to introduce spring/summer limited food, desserts and drinks with Matcha flavour which will be released in Japan in 2019!
▼Check out the latest Matcha products in 2020!▼
ANA InterContinental Tokyo Matcha Collection
One of the most luxurious hotels in Tokyo, ANA InterContinental Tokyo is holding an annual Matcha event, "The Matcha Collection" from late April to July. The event features several venues at the hotel offering delicious and creative top-quality Matcha dishes.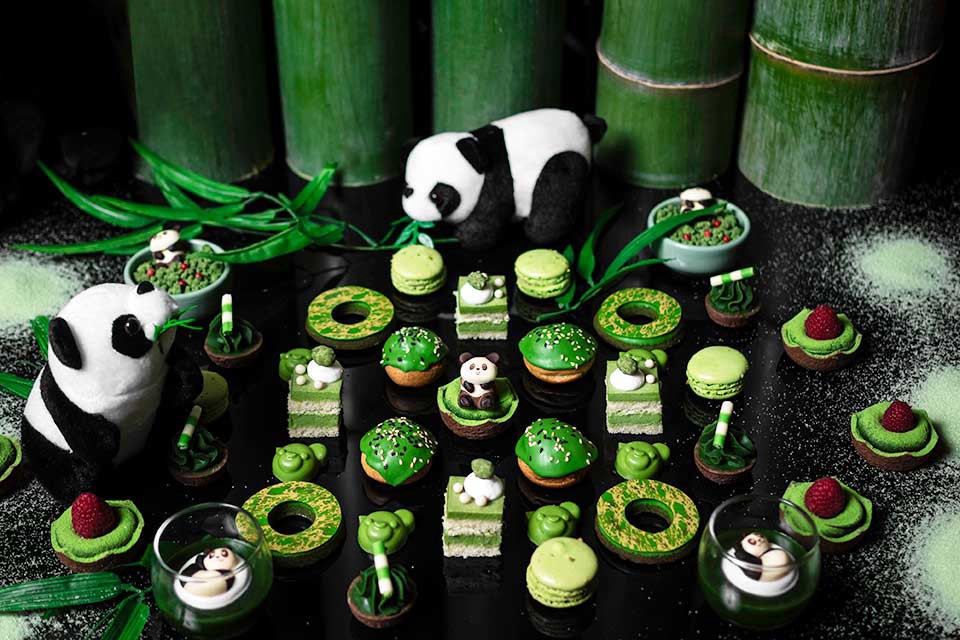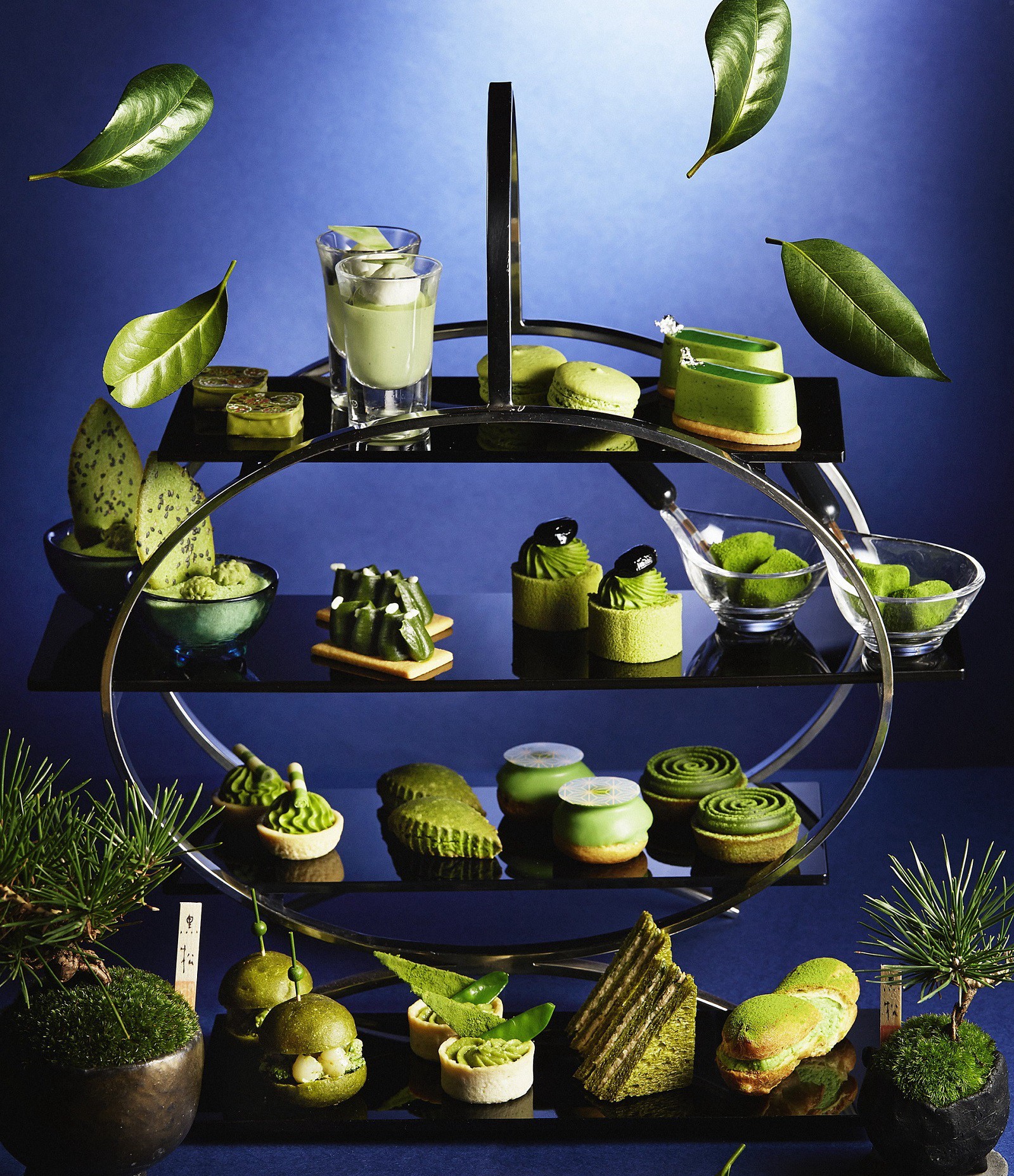 -Panda-stic Matcha Dessert Buffet at The Champagne Bar
The gorgeous Matcha dessert buffet will be held at The Champagne Bar (3F), offering 40 kinds of Matcha sweets and savory bites in all green colour. Enjoy the finest quality all-you-can-eat Matcha desserts with the cutest company of panda friends. Make sure to book online in advance as they offer a special discount until 31 May! (Booking: http://bit.ly/2TSof2U)
-Evergreen Matcha Afternoon Tea Set at Atrium Lounge
The elegant and lavish Matcha themed afternoon tea set can be enjoyed at Atrium Lounge (2F) with 16 kinds of bite sized delicacies(12 sweets and 4 savory) inspired by the traditional Japanese Matcha ingredient.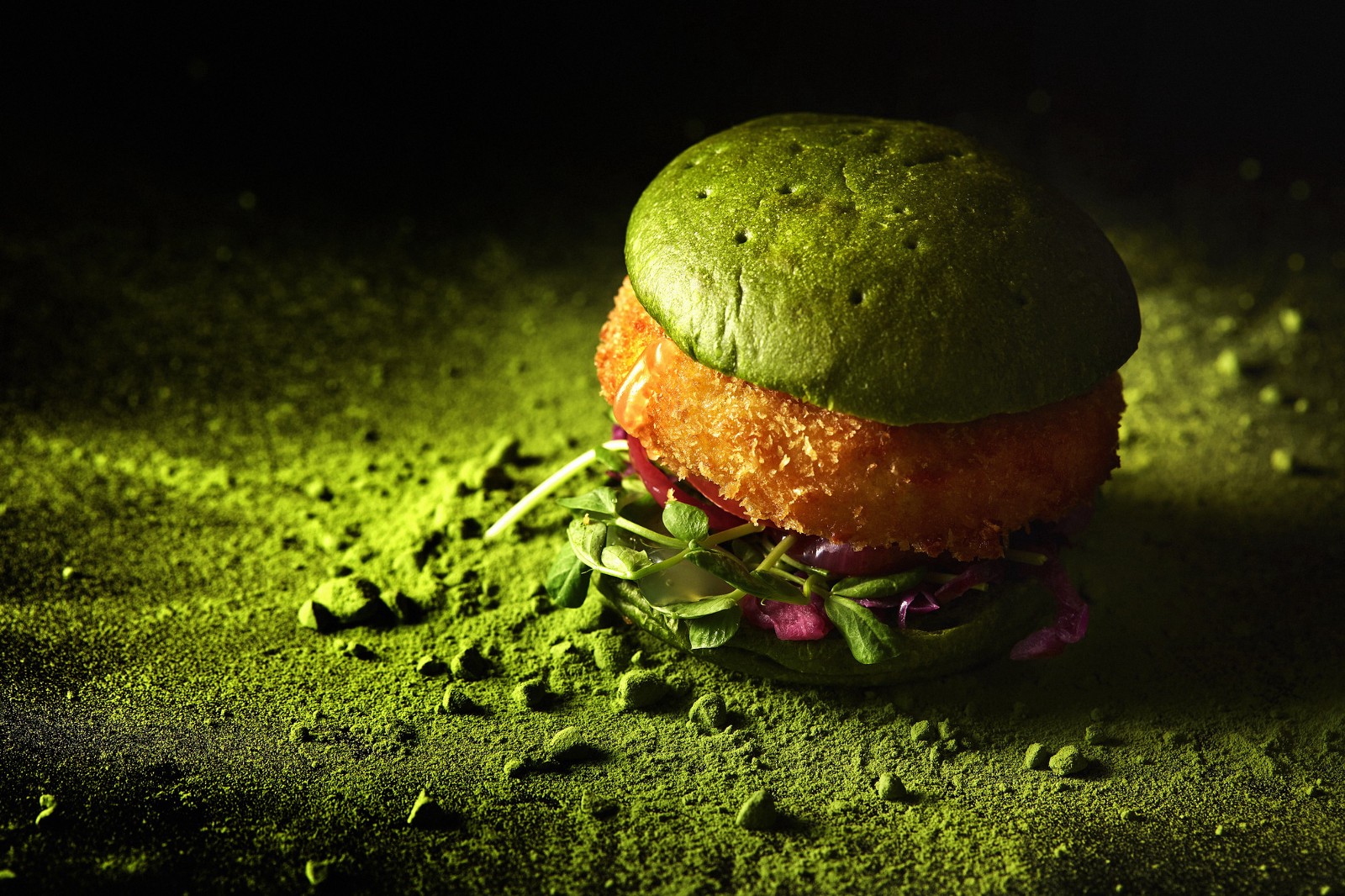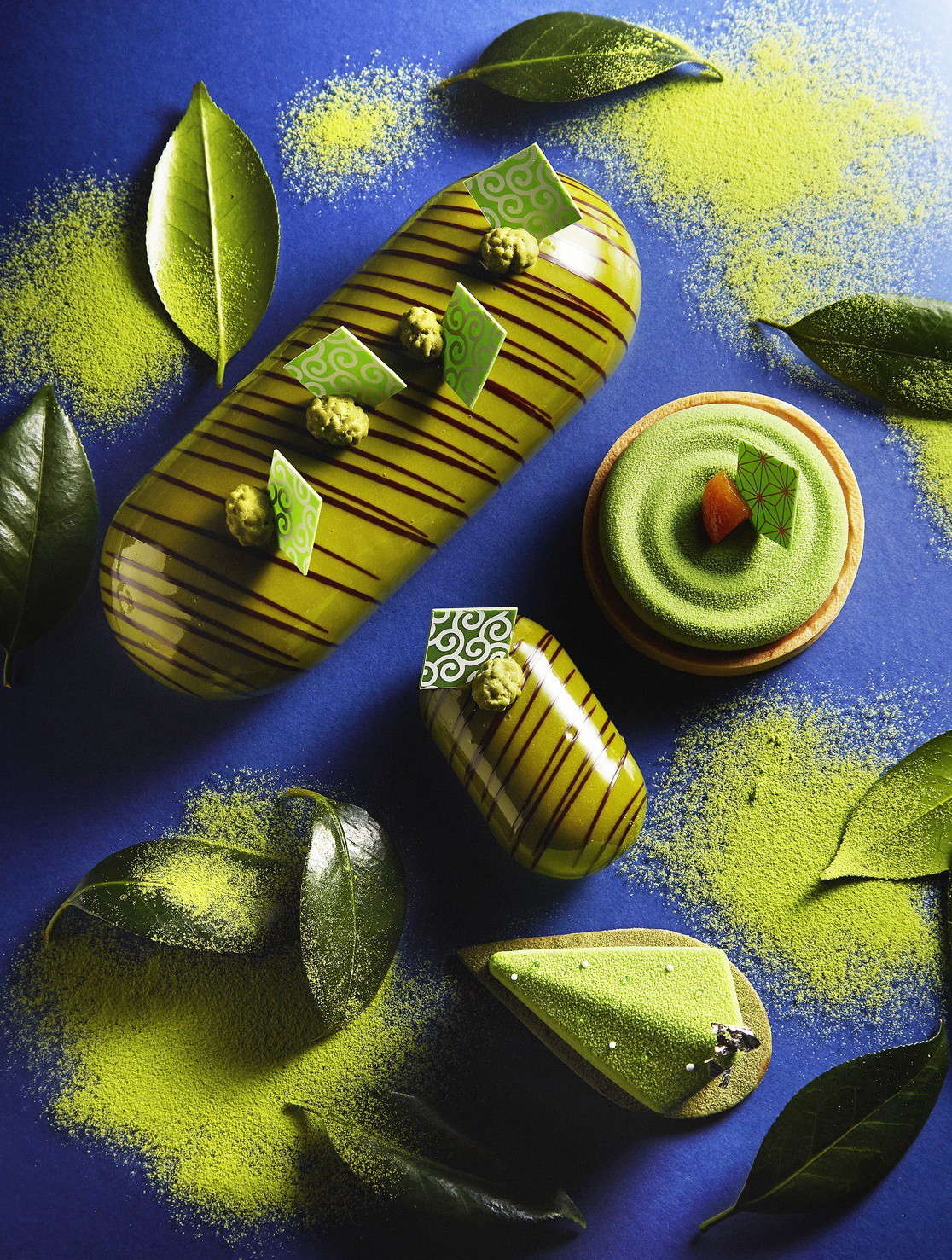 -Matcha Taraba Crab Burger at The Steakhouse
At The Steakhouse (3F), the eye-popping green burger will be on the menu for the limited time. This photo-worthy burger is made with an unique creation and the finest ingredients, king crab (Taraba) and the matcha flavoured buns. Pair your burger with a refreshing Matcha Panaché, the brand new beer cocktail on the menu.
-Matcha Patisserie at Pierre Gagnaire Pains et Gateaux
14 kinds of Matcha flavoured pastry and cakes will be available at Pierre Gagnaire Pains et Gateaux (2F) supervised by the world's most renowned chef, Pierre Gagnaire.
Access: short walk from Tameike Sanno Station (Ginza Line)
Date: 27 April to 19 July 2019
More info about the Matcha Collection at ANA InterContinental Tokyo:
Matcha dessert buffets are held at several locations in Tokyo this spring/summer! Check more info about the hottest Matcha buffet in 2019:
Mister Donut Matcha Sweets Premium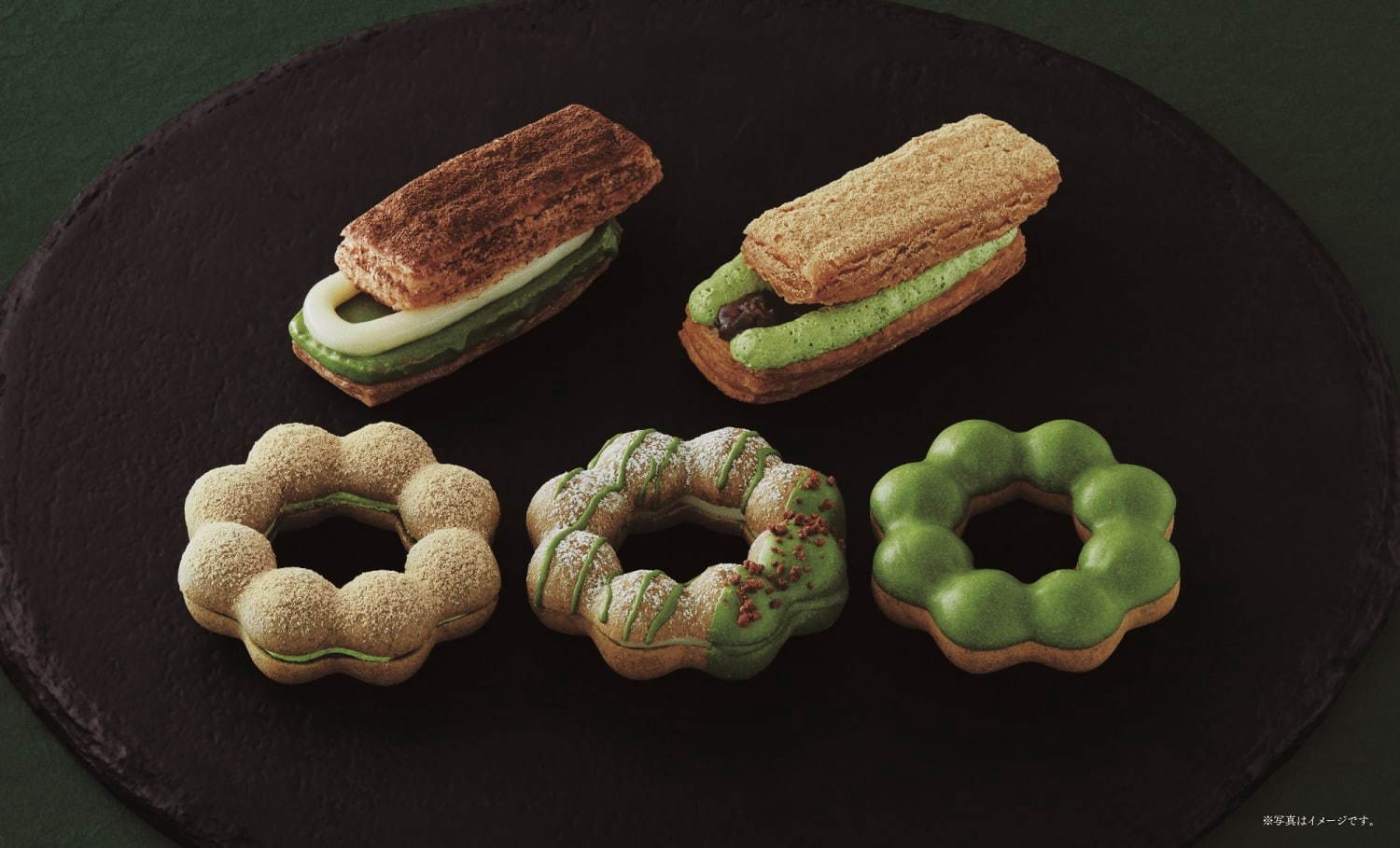 The premium Matcha doughnuts will be back at Mister Donut this spring. The shop is collaborating with one of the most historical teahouses from Kyoto, Gion Tsujiri, and five products will be on sale this spring (picture above from top left to right bottom): Uji Matcha Tiramisu Danish (216 yen), Uji Matcha Azuki Danish (216 yen), Pon de Uji Matcha Azuki (183 yen), Pon de Uji Matcha Mascarpone Cream (183 yen), Pon de Double Matcha (151 yen).
Date: 5 April to mid June 2019
Shop list (Japanese): https://www.misterdonut.jp/shop_data/
Krispy Kreme Wacha Doughnuts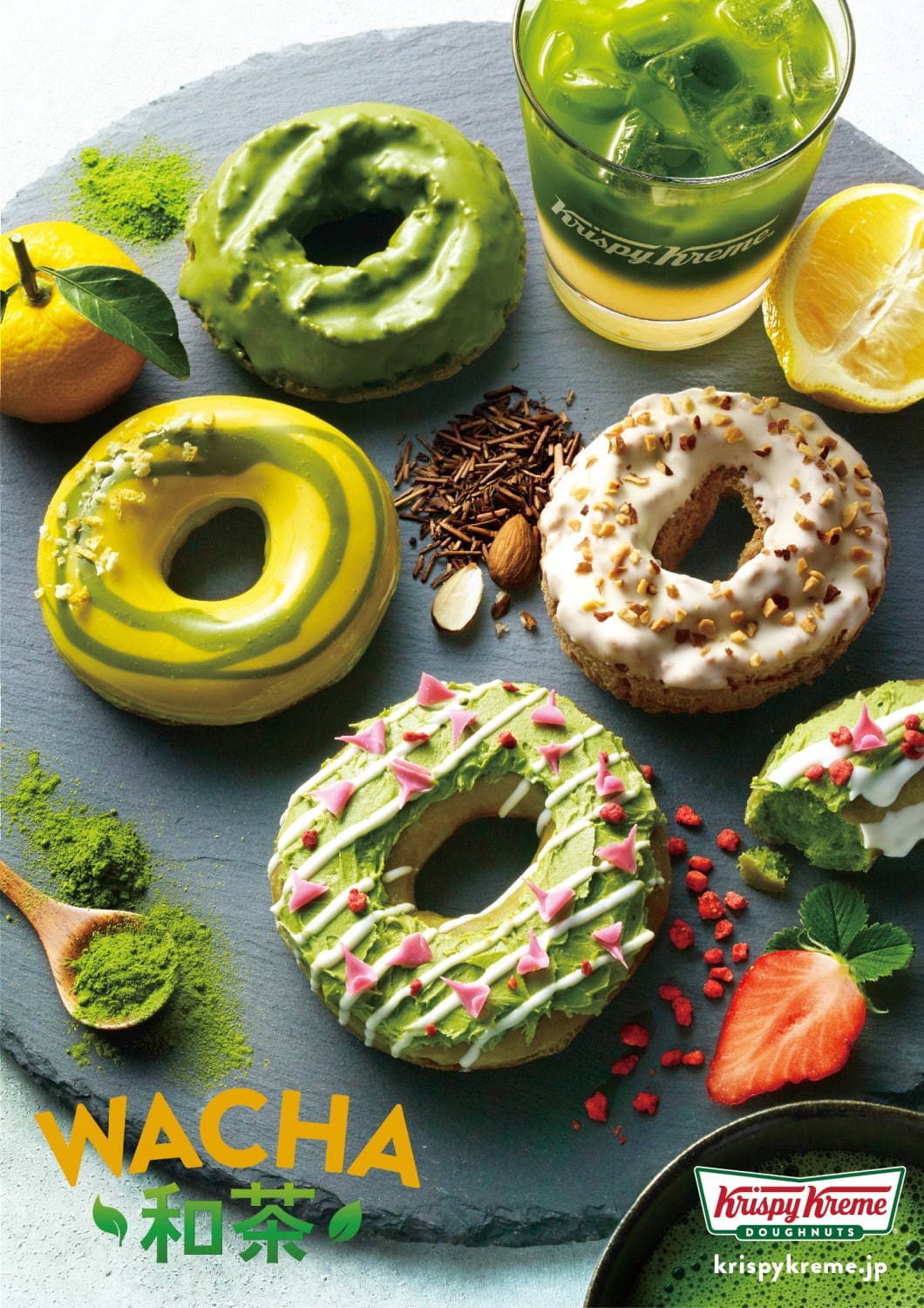 The popular chain doughnut shop from USA, Krispy Kreme Doughnuts will release three limited flavoured doughnuts in Japan this spring inspired by authentic Japanese teas: Uji Matcha Cream & Strawberry, Citrus Green Tea Ring and Hojicha Old Fashion (230 yen + Tax each). On top of that, two special beverages will be available: Uji Matcha Lemonade (360 yen + Tax) and Crispy Frozen Hojicha and Genmai Latte (540 yen + Tax). The colourful and delightful spring doughnuts will be available at Krispy Kreme stores in Japan from mid April.
Date: 14 April to late May (Beverages till early June)
Shop list (Japanese): https://krispykreme.jp/store/
Hotel Chinzanso Tokyo Premium Uji Matcha Afternoon Tea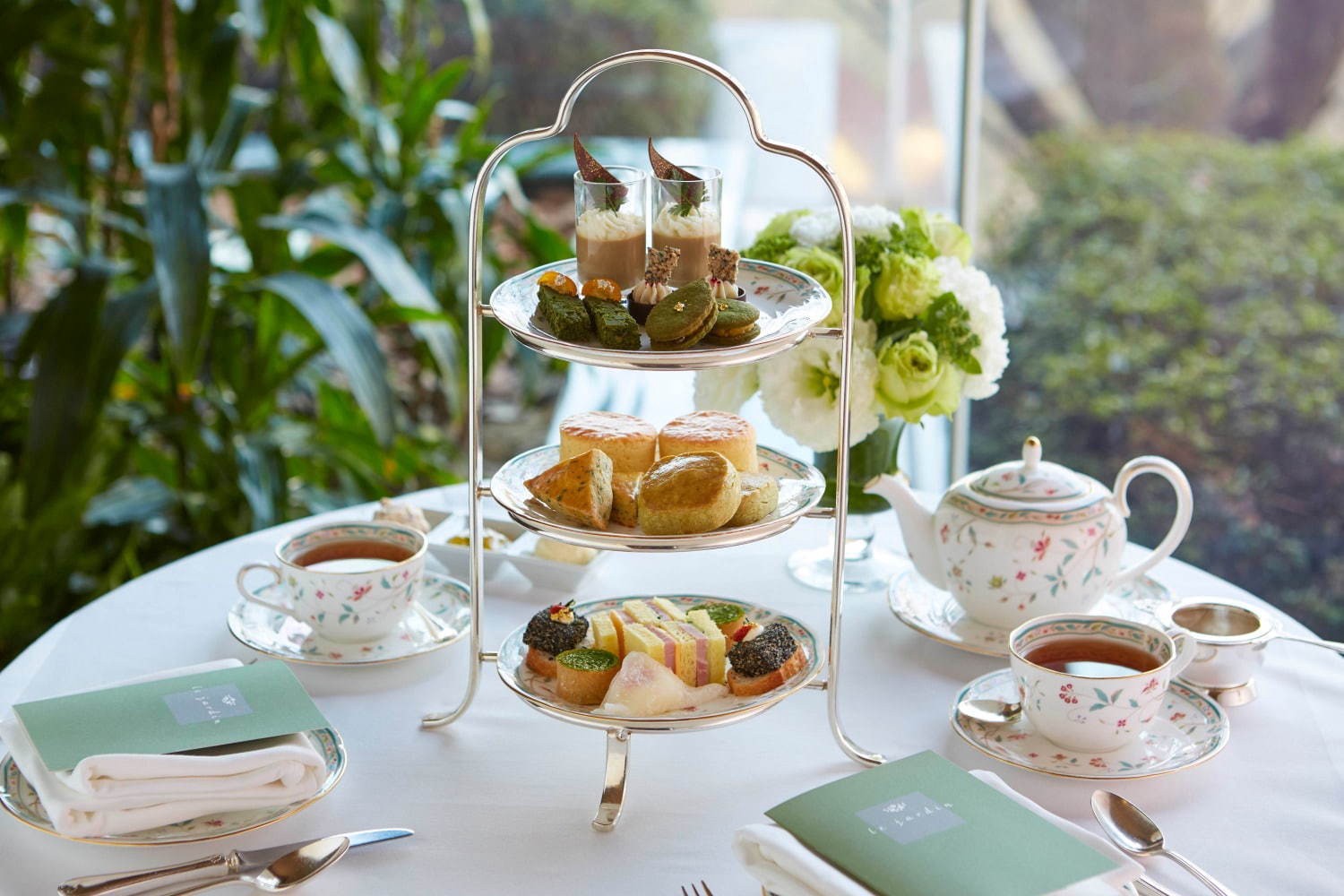 The Premium Uji Matcha Afternoon Tea will be served at Le Jardin cafe/bar in Hotel Chinzanso Tokyo this spring. The premium afternoon tea set is featuring with Tsuji Rihei Honten, a long established teahouse in Kyoto since 1860, offering delightful Matcha sweets and savory bites. On top of the regular drink list, three kinds of Uji tea will be available with the afternoon set.
Date: 8 April to 31 May 2019
Hours: 12:00~18:00
Price: 4,300 yen
Pablo Mini Premium Uji Matcha Afternoon Tea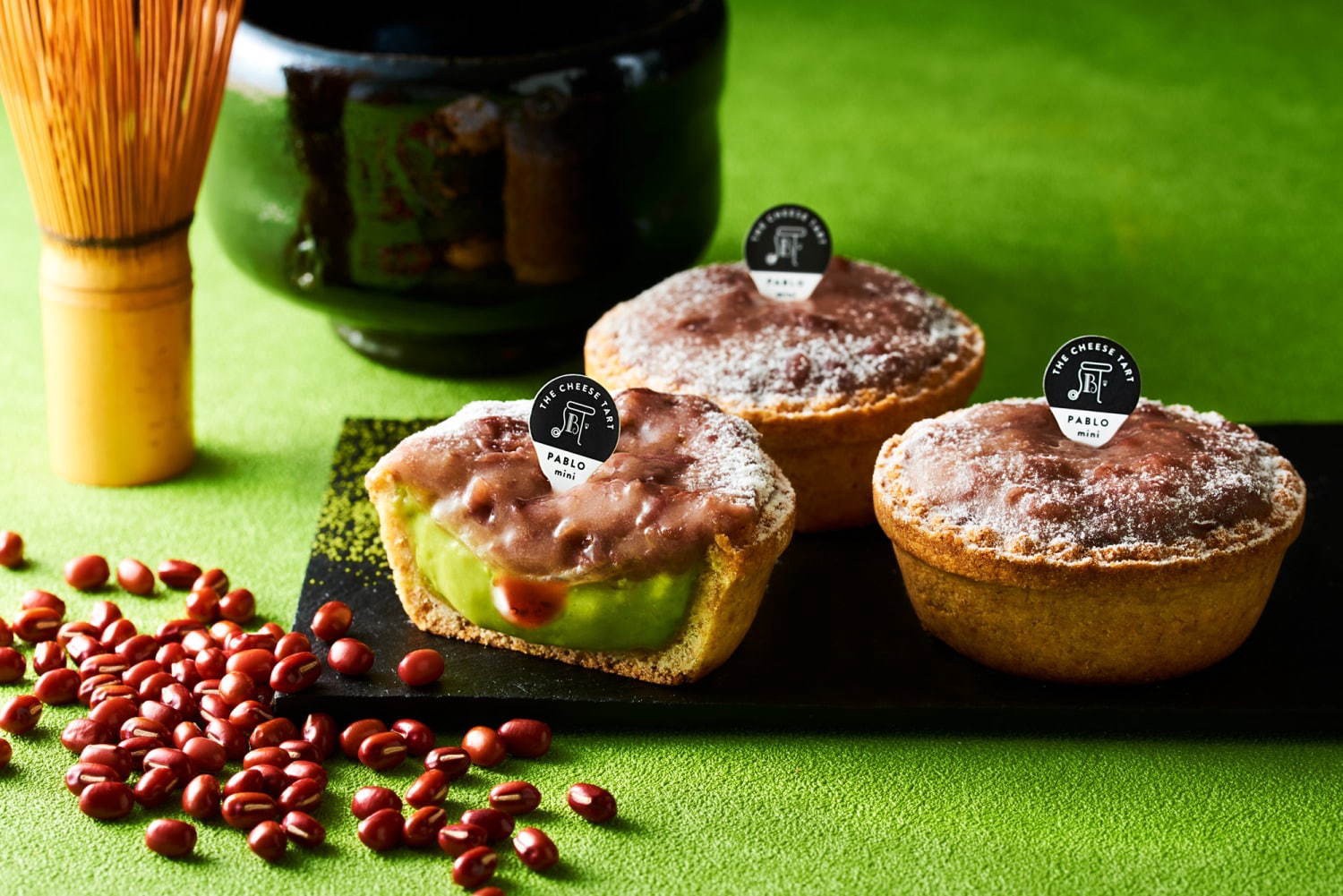 The popular cheese tart store in Japan, PABLO is releasing a special flavour of their mini palm-sized tart this spring: Premium Uji Matcha Afternoon Tea. The crunchy tart base is filled with rich and creamy Matcha cheese and Kuromitsu syrup and topped by mochi and sweet red bean paste. It will be sold at PABLO mini stores and some of PABLO stores in Japan.
Shop list (Japanese):
PABLO https://www.pablo3.com/shop/
PABLO mini https://www.pablo3.com/pablomini/
Release date: 1 April to 31 May 2019
Price: 300 yen
Häagen-Dazs Cruspy Sandwich Green Tea Creme Brulee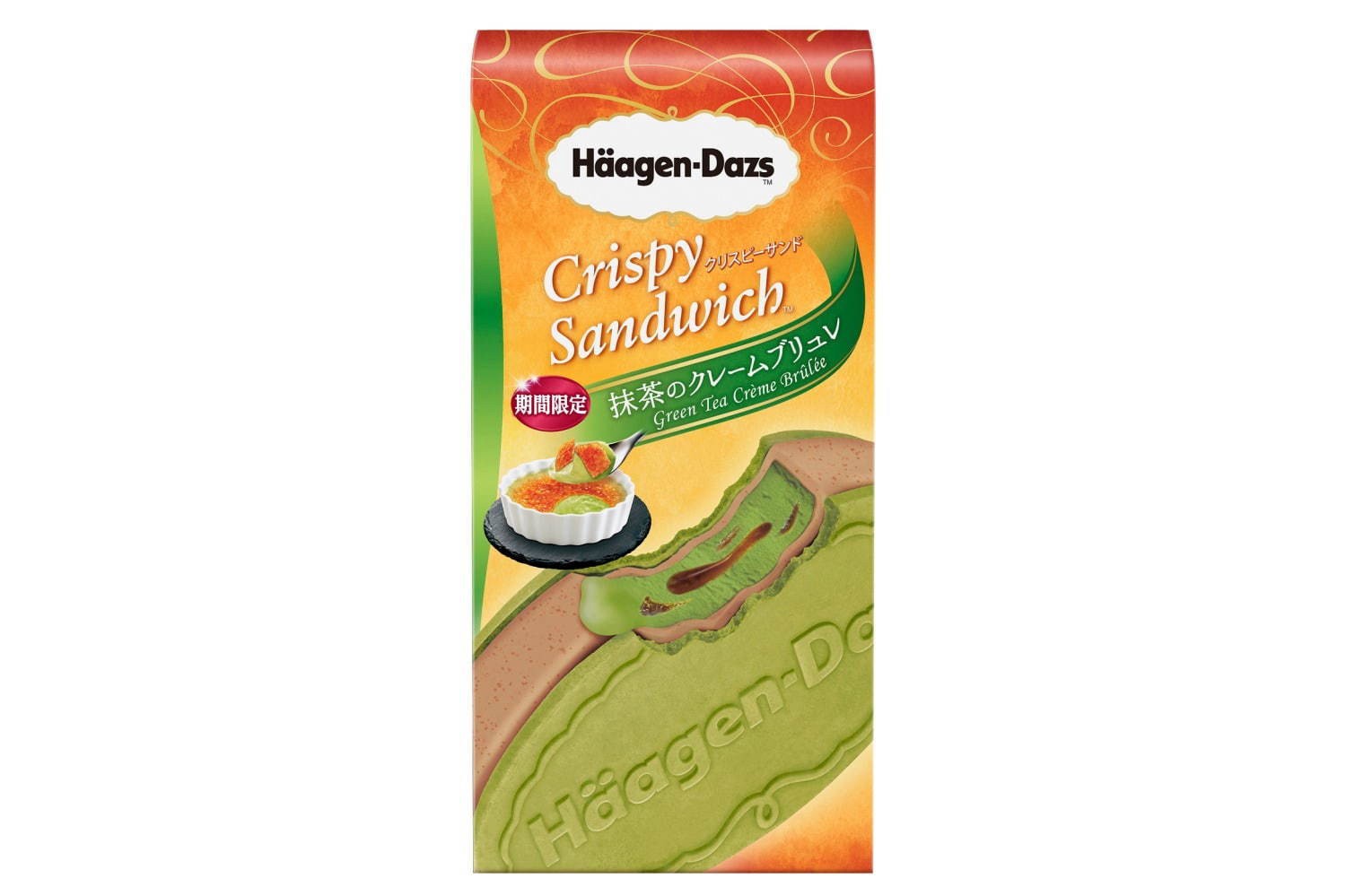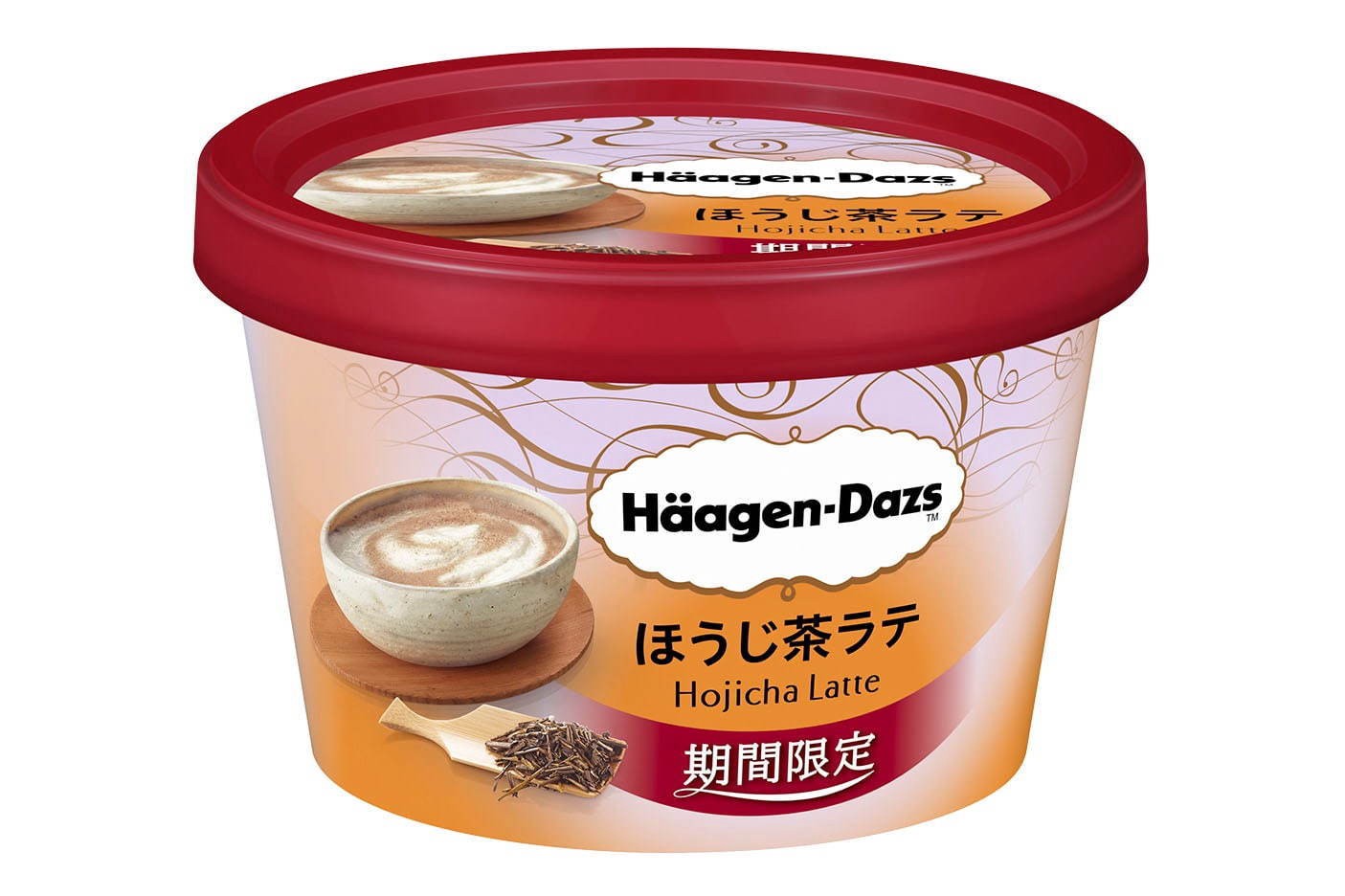 The popular crispy sandwich series of Häagen-Dazs welcomes a new spring flavour "Green Tea Creme Brulee" for a limited time. The rich Matcha custard ice cream with caramel sauce and caramel coating is put between the crispy green wafers. Additionally, Häagen-Dazs Hojicha Latte ice cream will be released during the same period.
Release date: 21 May 2019
Price: 294 yen each + Tax
Yukimi Daifuku Matcha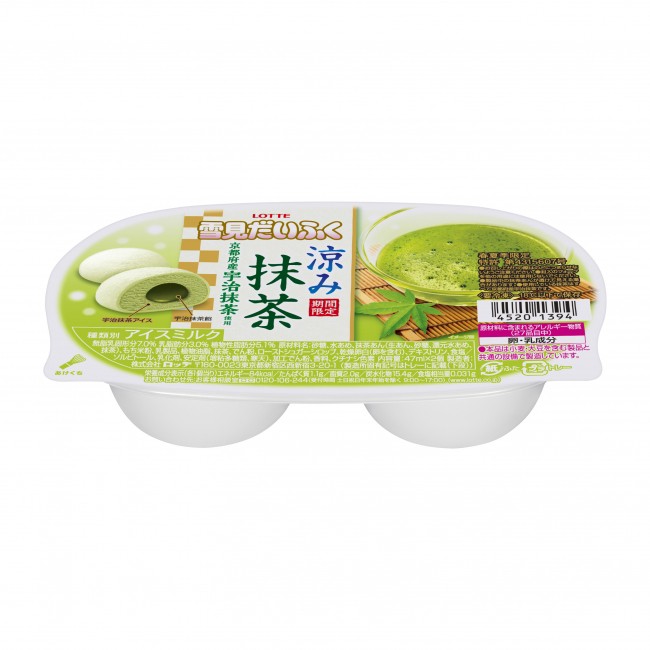 One of the most beloved Japanese ice creams of all time, Yukimi Daifuku by LOTTE is vanilla milk ice cream wrapped with soft mochi. The special flavour of Matcha is coming out this spring/summer using the quality Uji Matcha from Kyoto. The Matcha flavour ice cream has rich Matcha syrup in center.
Release date: 20 May 2019
Price: 180 yen each + Tax
Restaurant 1899 Ochanomizu Matcha Beer Garden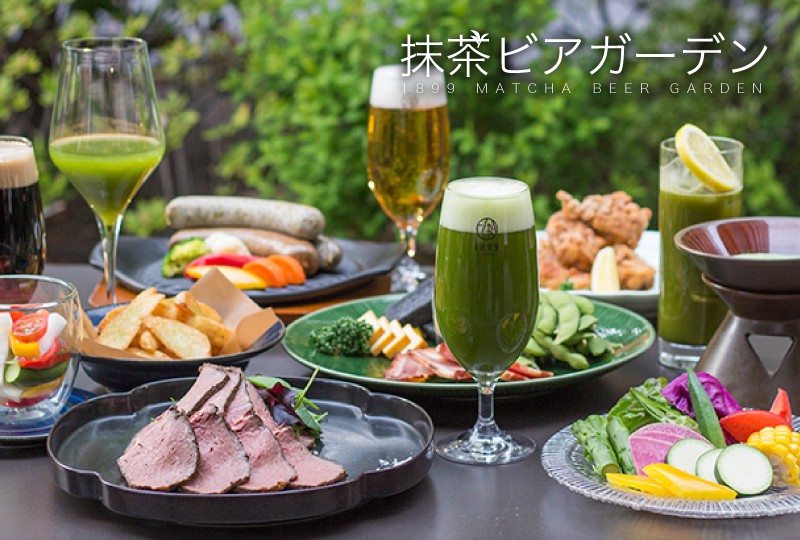 Restaurant 1899 Ochanomizu (レストラン 1899 お茶の水) is a Japanese tea restaurant serving unique creative dishes using various Japanese tea including Matcha. The restaurant opens the "Matcha Beer Garden" at the open-air terrace during summer, offering free-flow drinks infused with Japanese teas such as Matcha Beer, Hojicha Black Beer and Matcha Wine.
Date: 1 June to 30 September 2019
Hours: 17:00~23:00
Price: 3,500 yen
BOBA365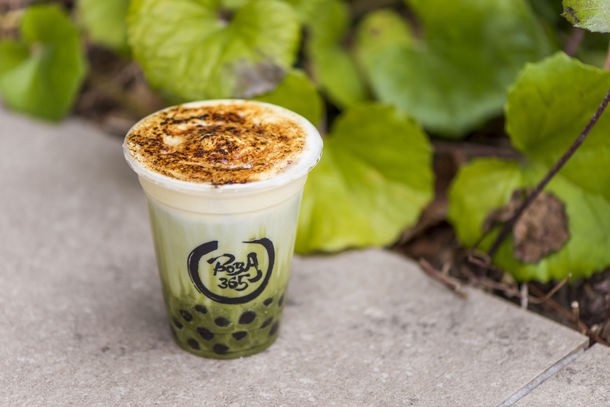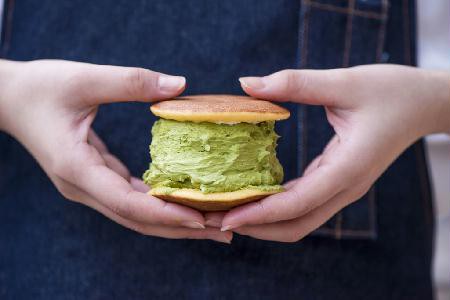 BOBA365 (ボバ365) is a Japanese style bubble tea shop opened in Asakusa area in November 2018. The shop serves delicious bubble tea made with well-selected ingredients from Japan including Tapioca pearls, Matcha and green tea. This spring, two items are newly added on the menu: Yaki Brûlée Matcha Latte (700 yen) and the thick Dorayaki cake available in 4 flavours, Matcha, Hojicha, Ogura (red bean paste) and cheese (480 yen each).
Access: 10 mins walk from Asakusa Station
Hours: 11:00–21:00
Thanks for reading! Hope you have enjoyed reading my list of best Matcha food and drinks this spring and summer! If you are a Matcha lover, don't miss a chance to try delicious Matcha sweets and drinks only this time of the year 🙂
For the latest information about food in Japan, here are some more articles for you to check out!
▽Related Articles▽
▼Editor's Picks▼
---